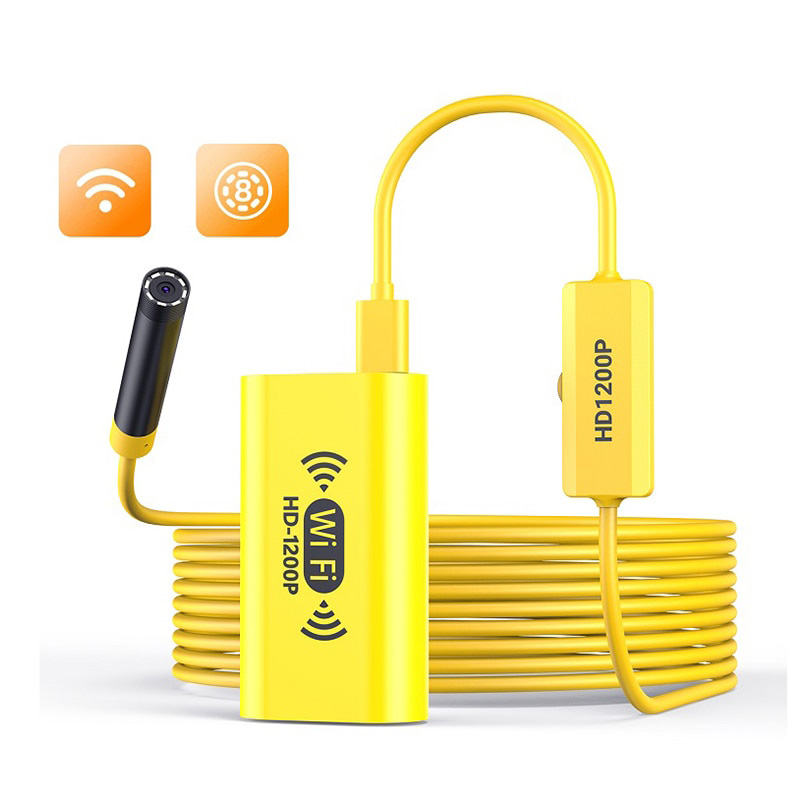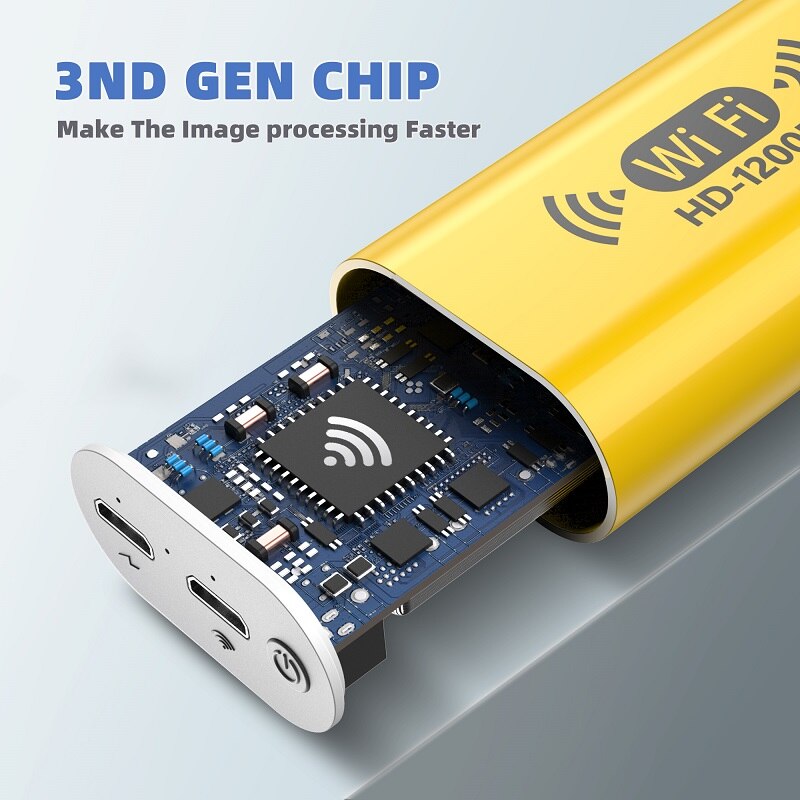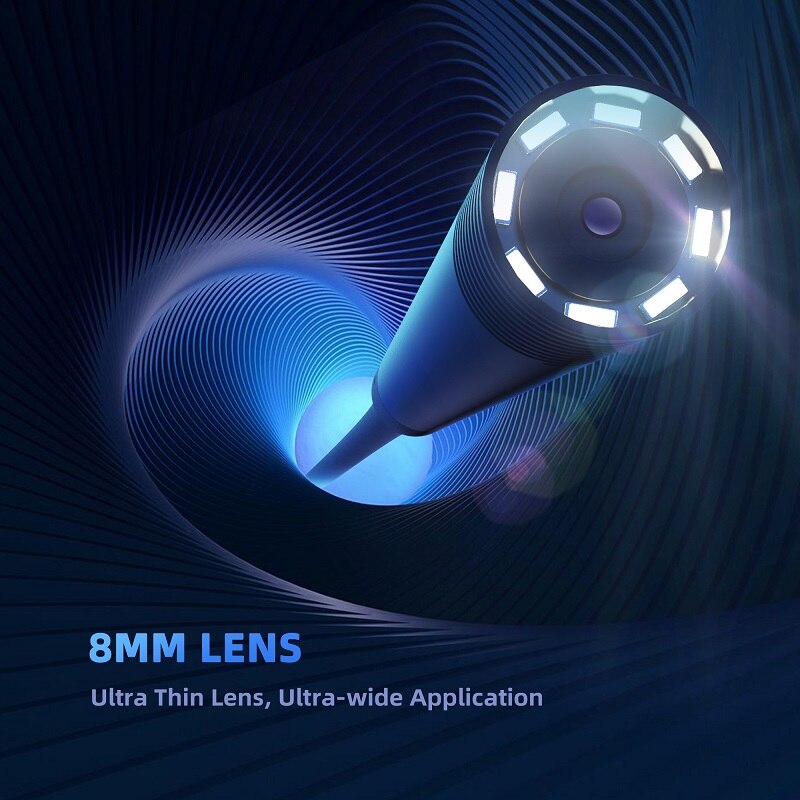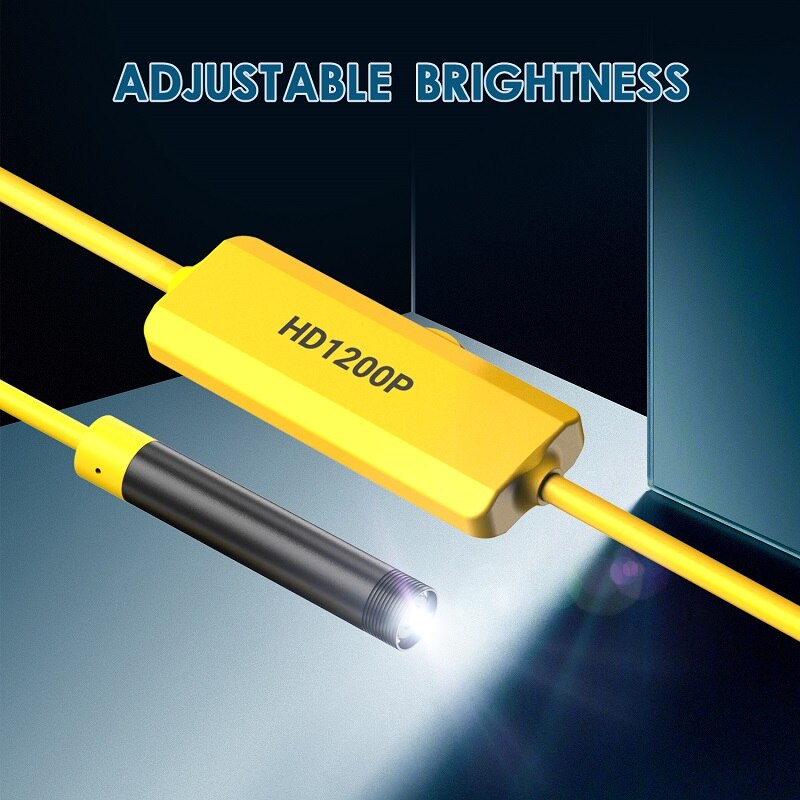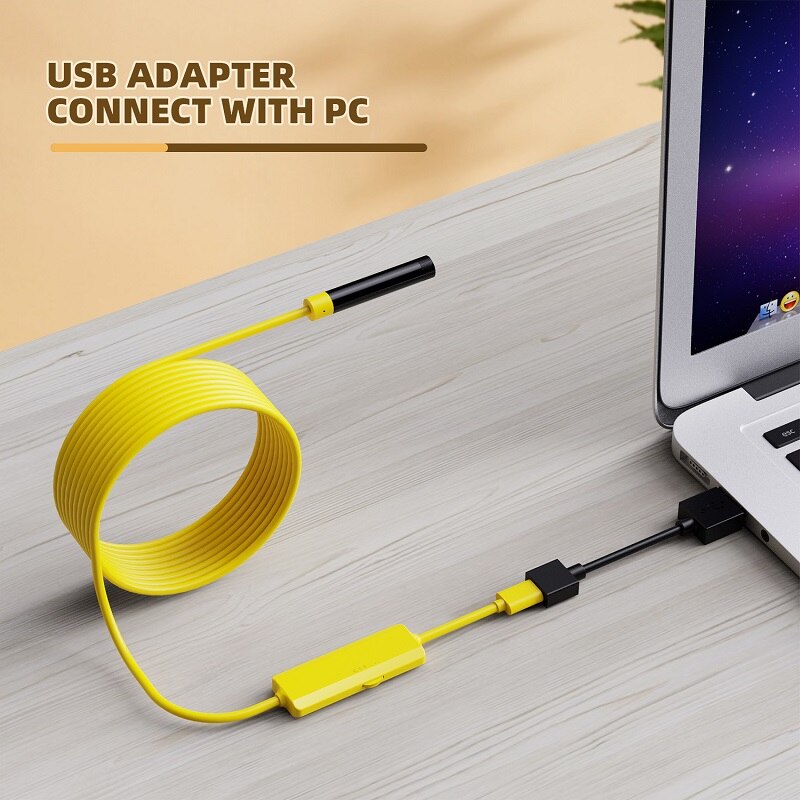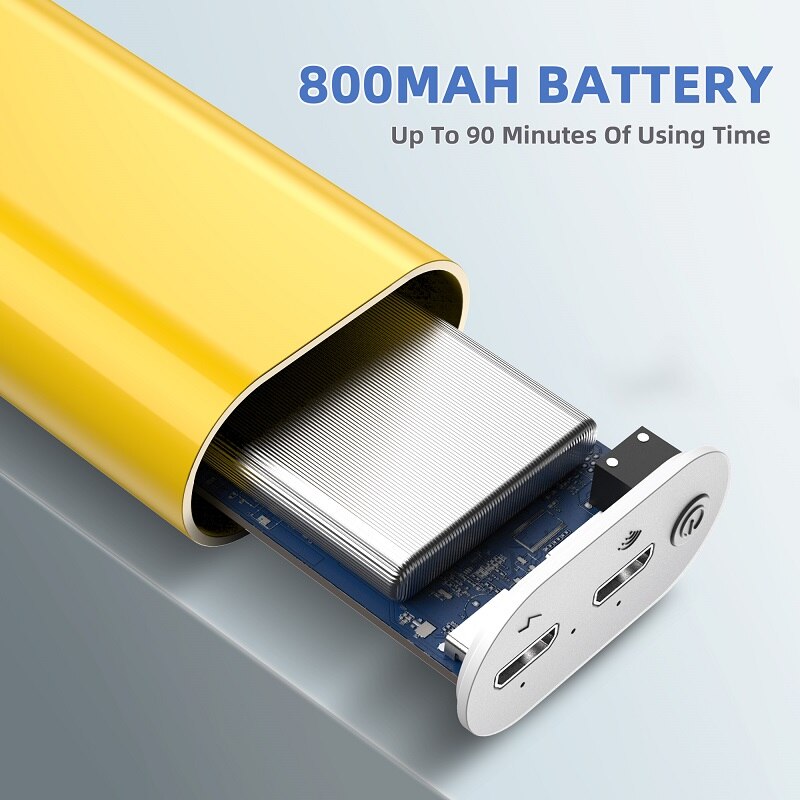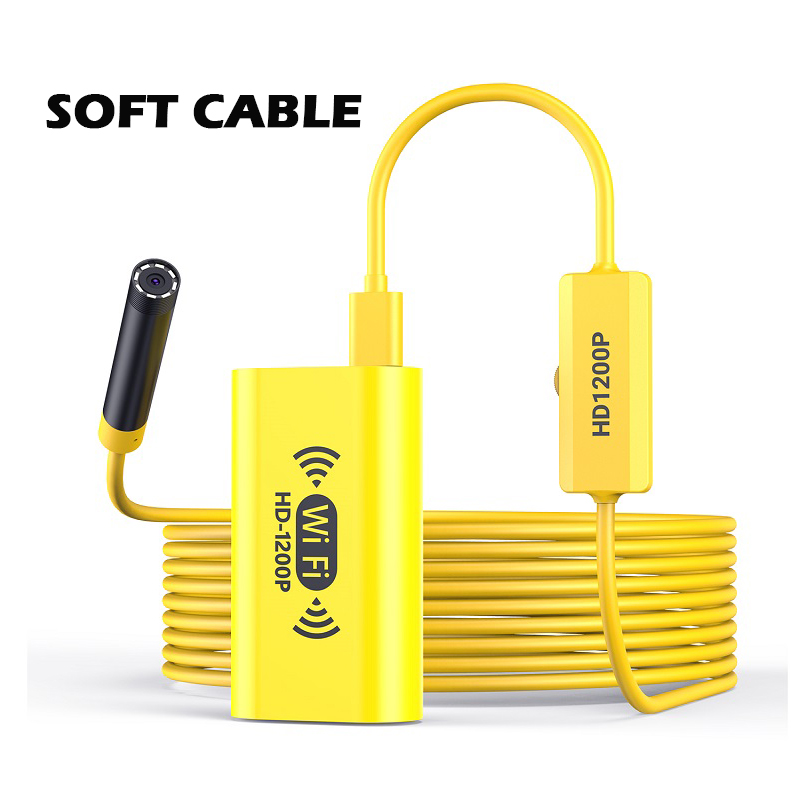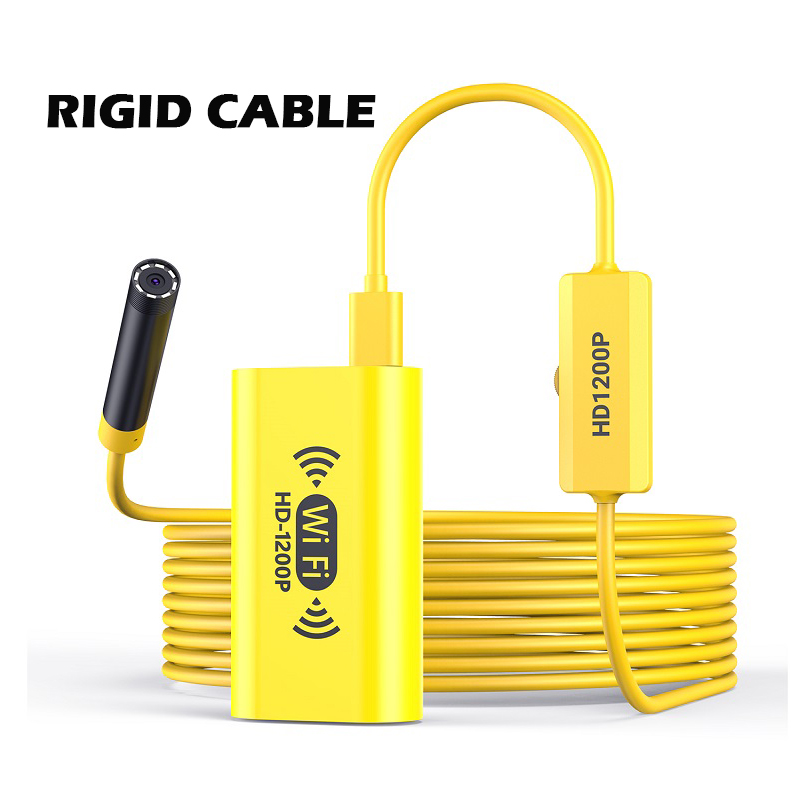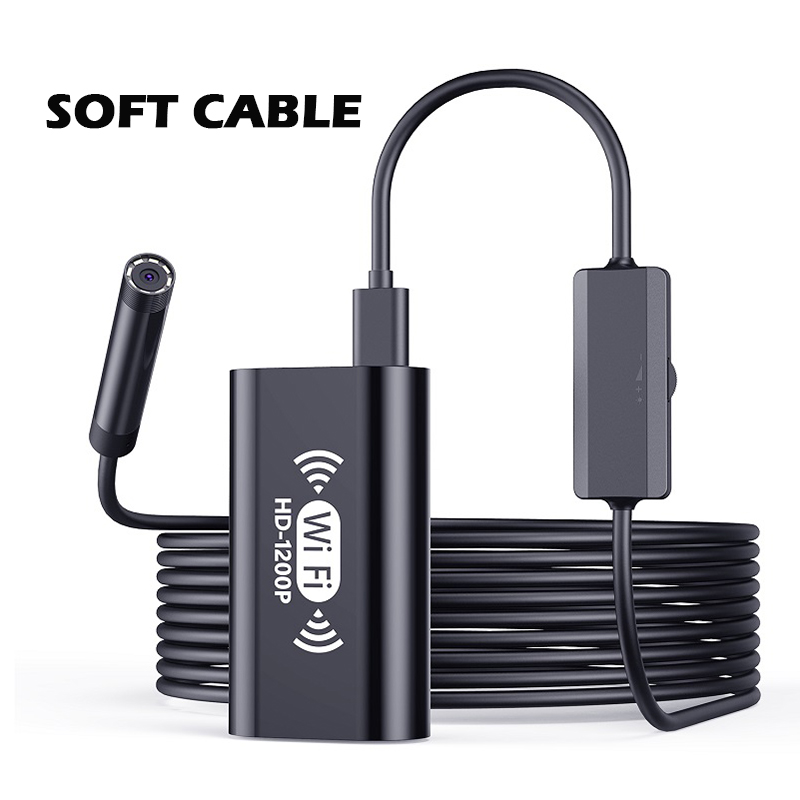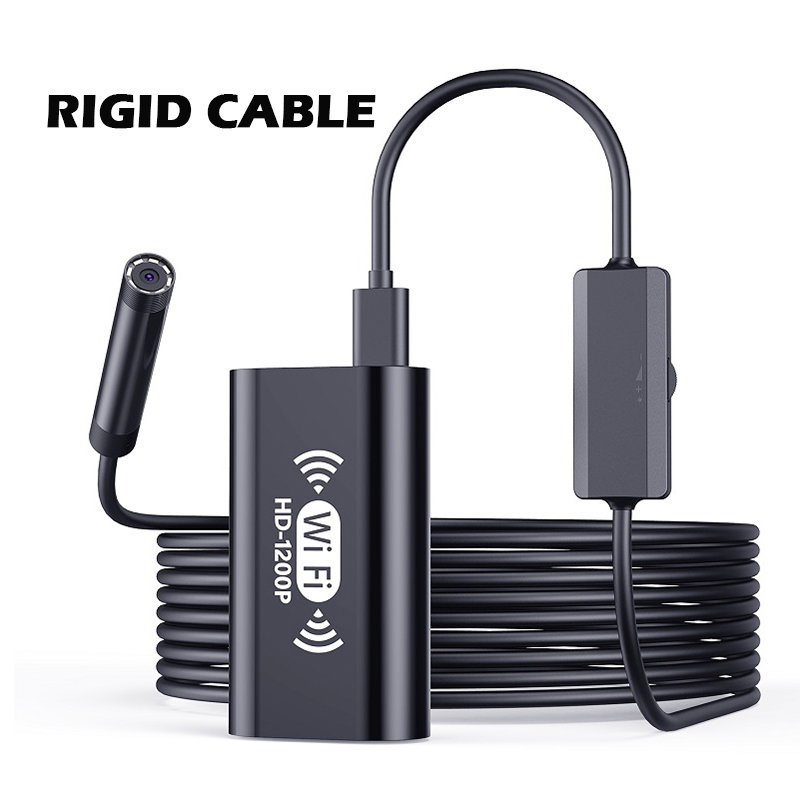 Related Accessories/Similar Items
Description
F130 WIFI Endoscope Camera 8mm Lens 8 LEDs HD1200P IP67 Waterproof Wireless Industrial Inspection Borescope for PC Android IOS
Features and specifications:
Key features:
• Can record video and audio, files will be directly stored to your
Android
phone
• Convenient observation and follow-up analysis
• Light button used to control 8 LED lights to work in dark areas
• IP67 waterproof camera
• Can be quickly connected to various types of smartphone
• Ideal for intraoral camera systems, underwater camera,waterproof micro-cameras, motor vehicle detector, sewer pipeline detector ,search and rescue, criminal and customs detector, archaeological detection, PCB detection, home care, aviation and space industries, care and tractors industries, petroleum drilling industries, construction, and so on.
Specification:
Model: F130
Lens diameter: 8.0mm
Resolution: 1600X1200
Sensor size: 1/5 inch
View angle: 70°
Frame rate: 30fps
Focal distance: 5-10CM
Waterproof: IP67
Working temperature: 0°-70°C
Power: built-in 800mAh lithium battery
Working time: 90 minutes
Image format: MJPEG
Video format: MP4
Color: yellow
Cable length: 1m/2m/3.5m/5m/10m
Resolution:
1) The lens does not auto-focus.
2) The best resolution distance is 5-10cm. The resolution reduces when the distance is farther or closer.
HOW TO USE
ONE: Scan the QR CODE to download the app.
TWO: Power on the
WIFI
transmitter.
THREE: Connect the camera with the
WIFI
transmitter.
FOUR: Connect the wifi signal of your phone, which is transmited by the product.
FIVE: Open the app, then you could see the image.
WIFI Endoscope
Explore unknown areas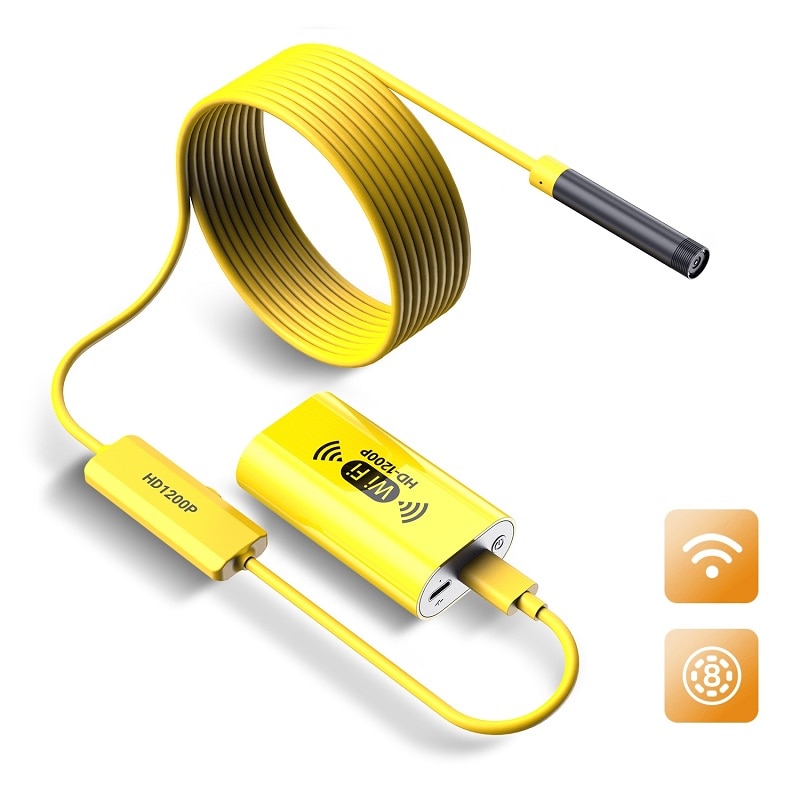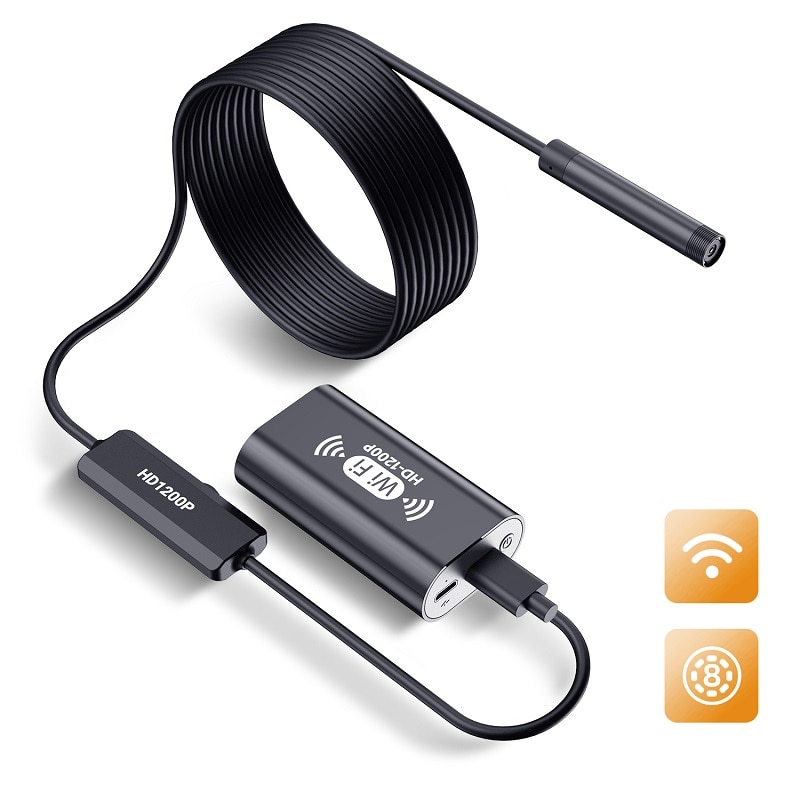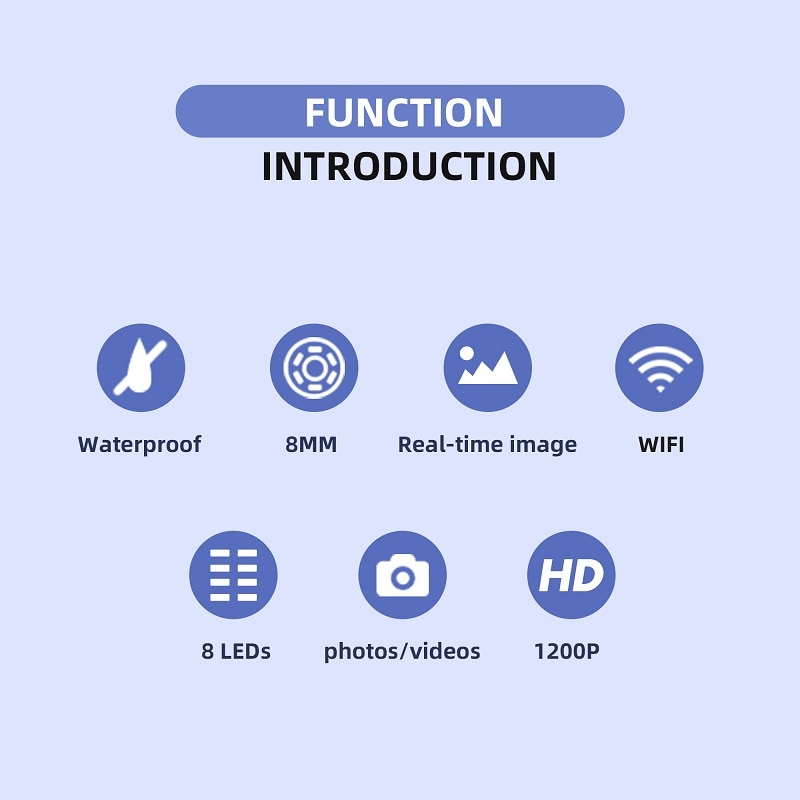 3nd Gen Chip
Make The Image processing Faster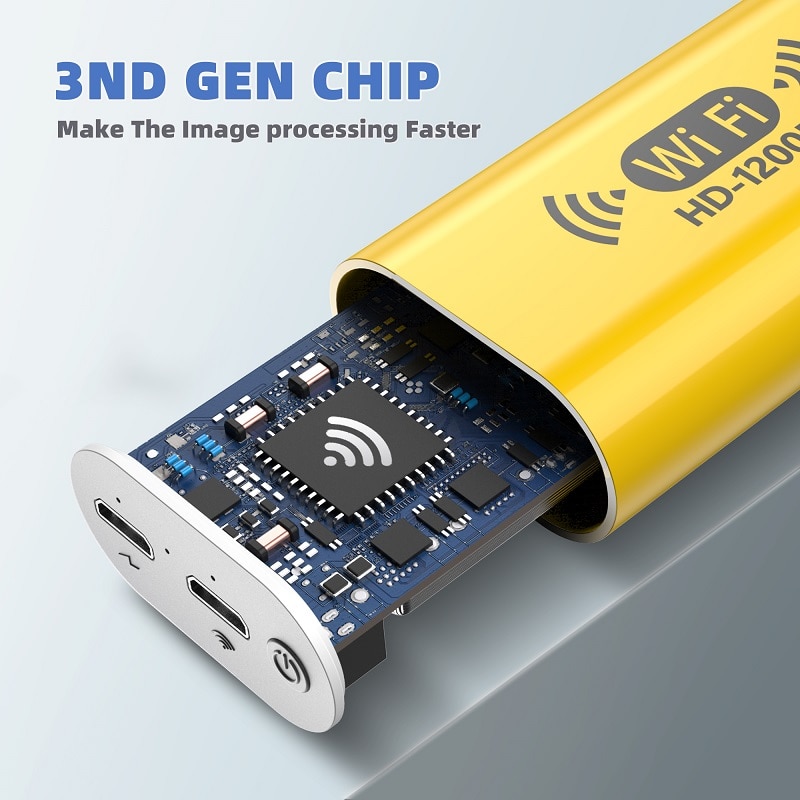 WIFI Inspection Endoscope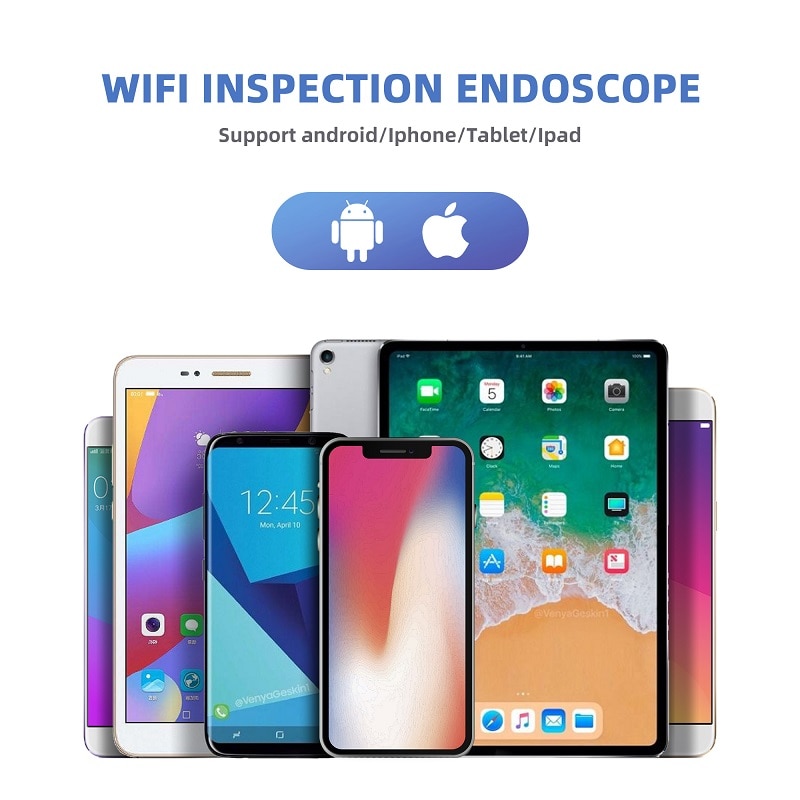 8mm Lens
Ultra Thin Lens, Ultra-wide Application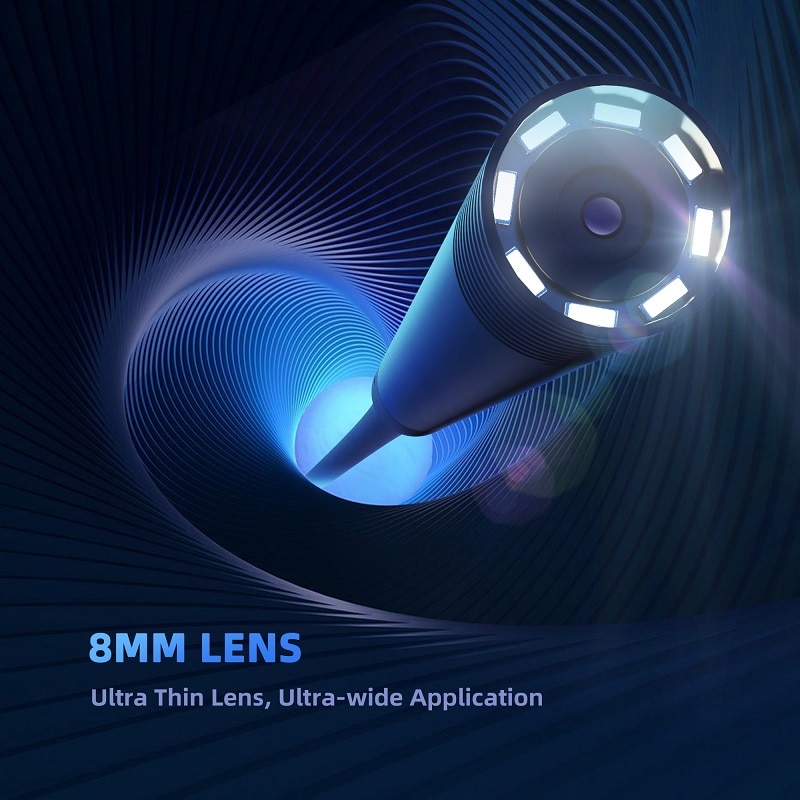 8LEDs+1200p Lens
Make The Details Clearly Displayed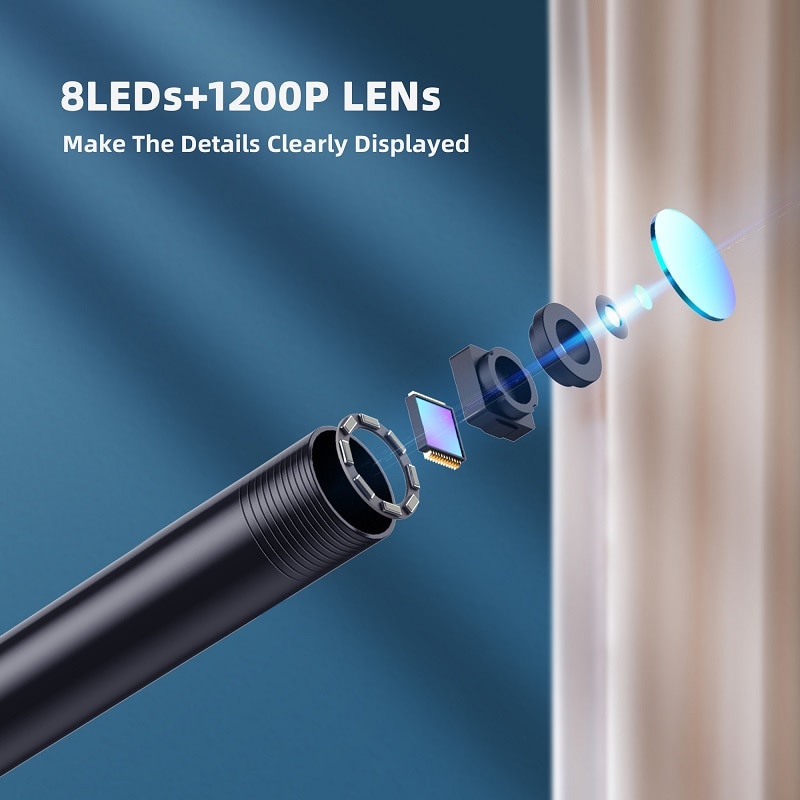 Brightness control knob
8 adjustable LED light
Ideal for working in dark areas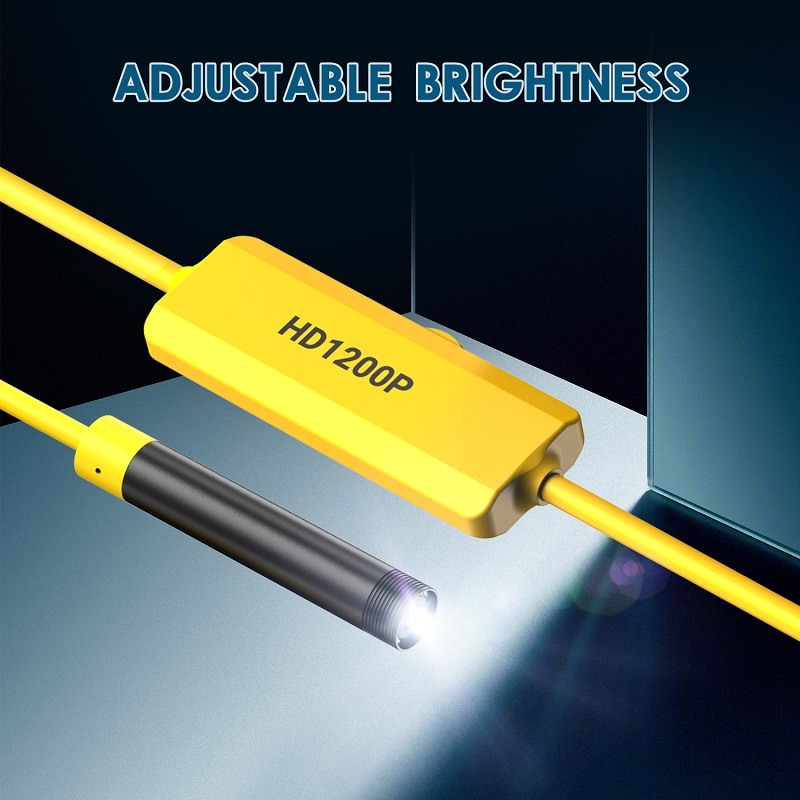 Focal length: 5-10CM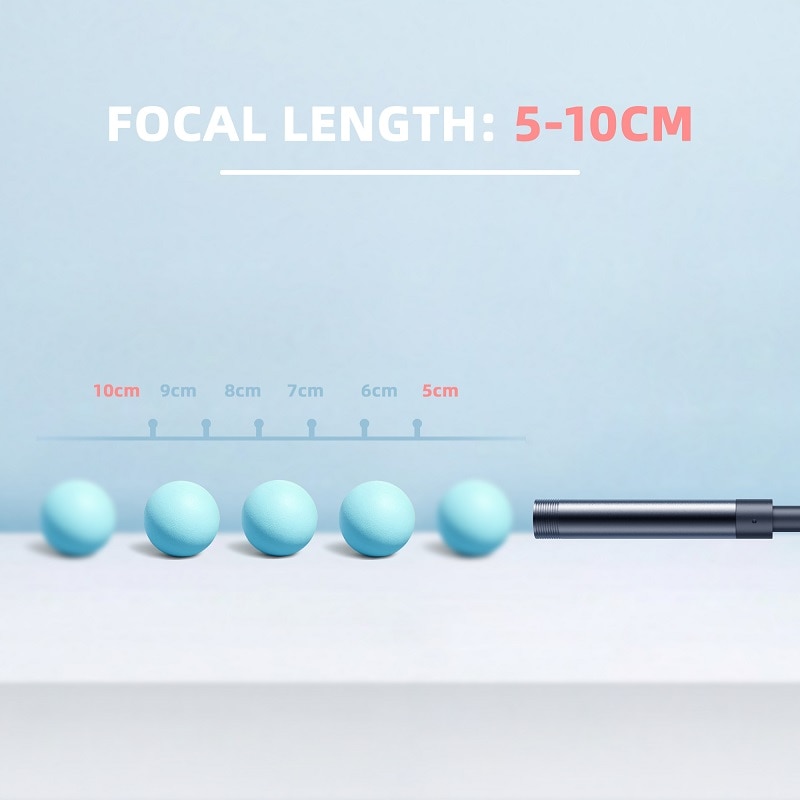 The difference between hard cable and soft cable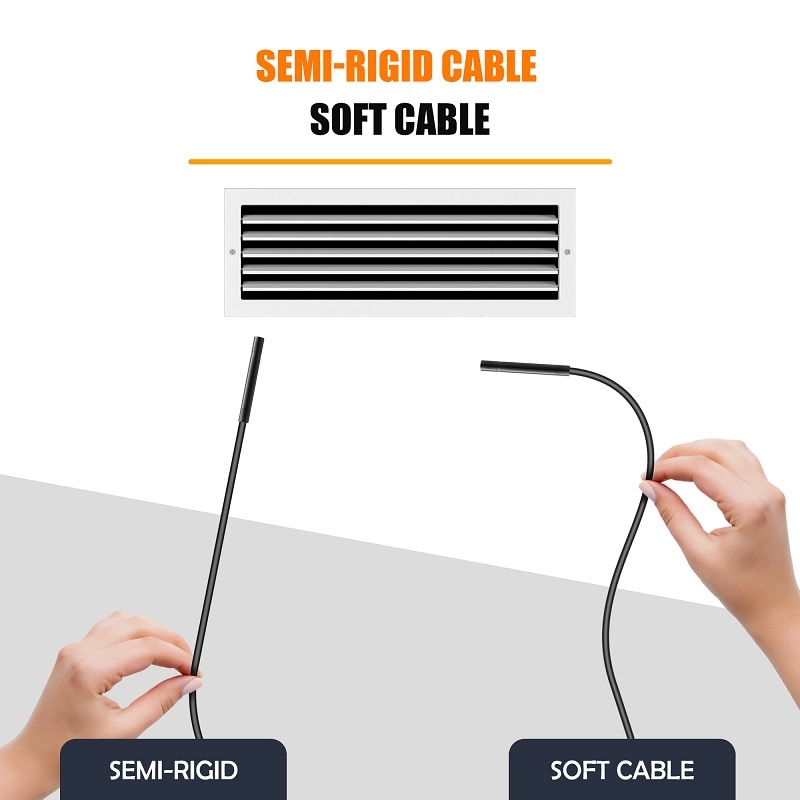 High Quality Cable
Copper core makes the fast image transmission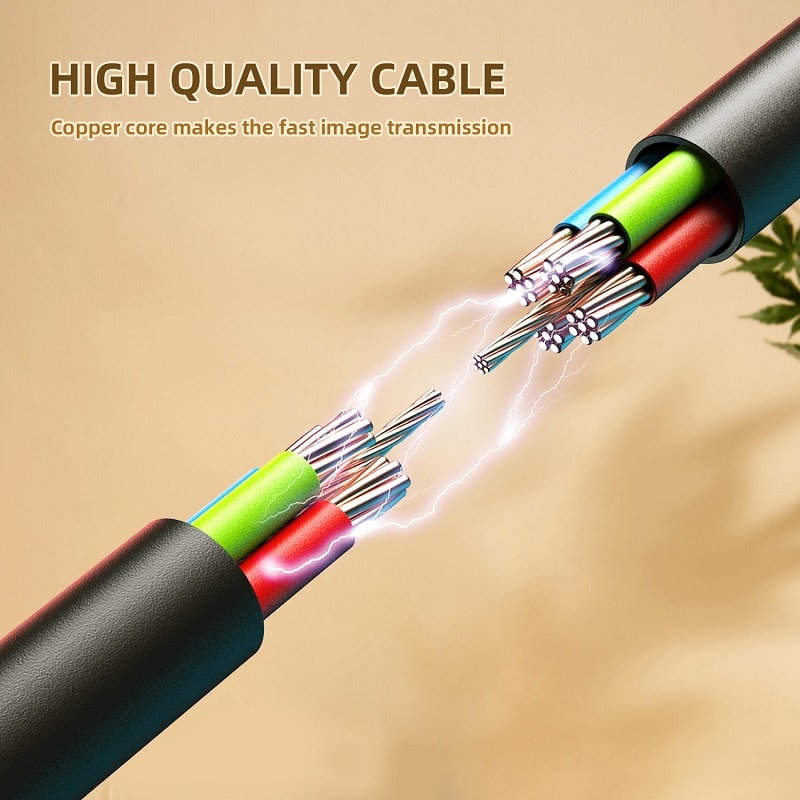 800mAh battery
Up To 90 Minutes Of Using Time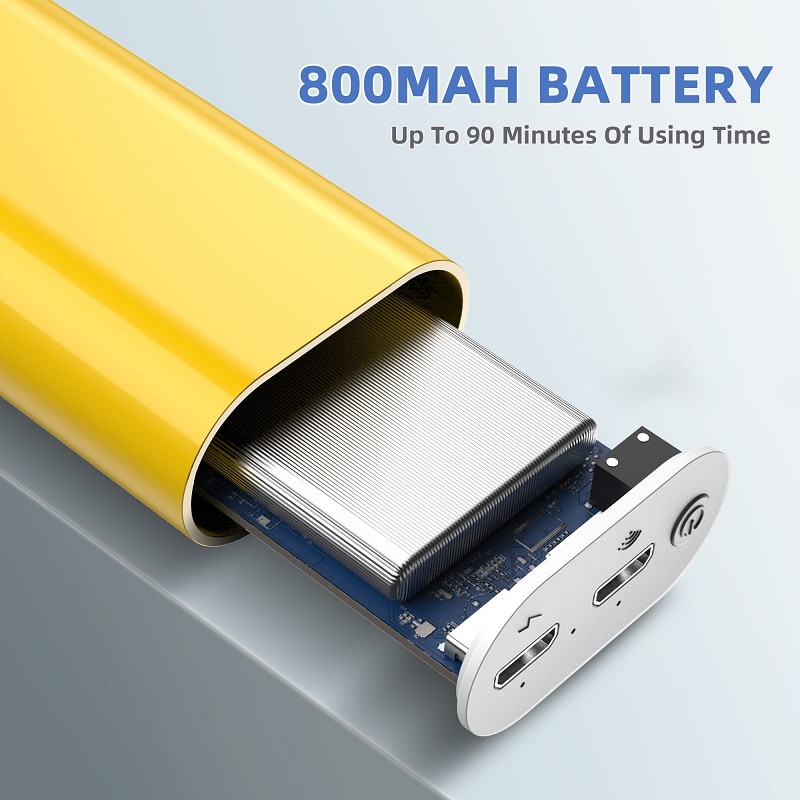 IP67 international waterproof standard
Camera tube can be completely immersed in water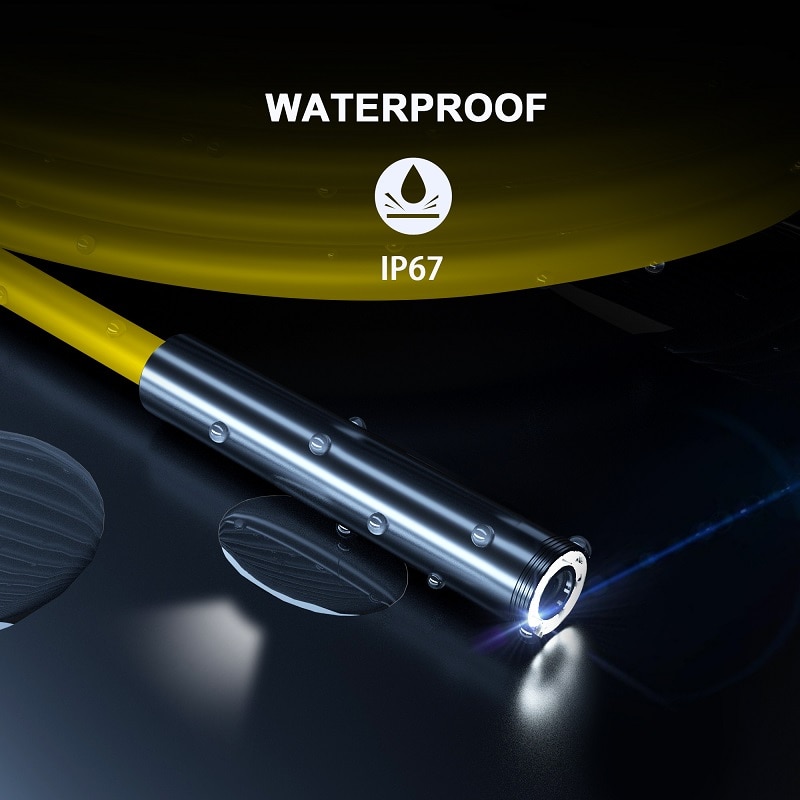 USB Adapter
Connect with PC directly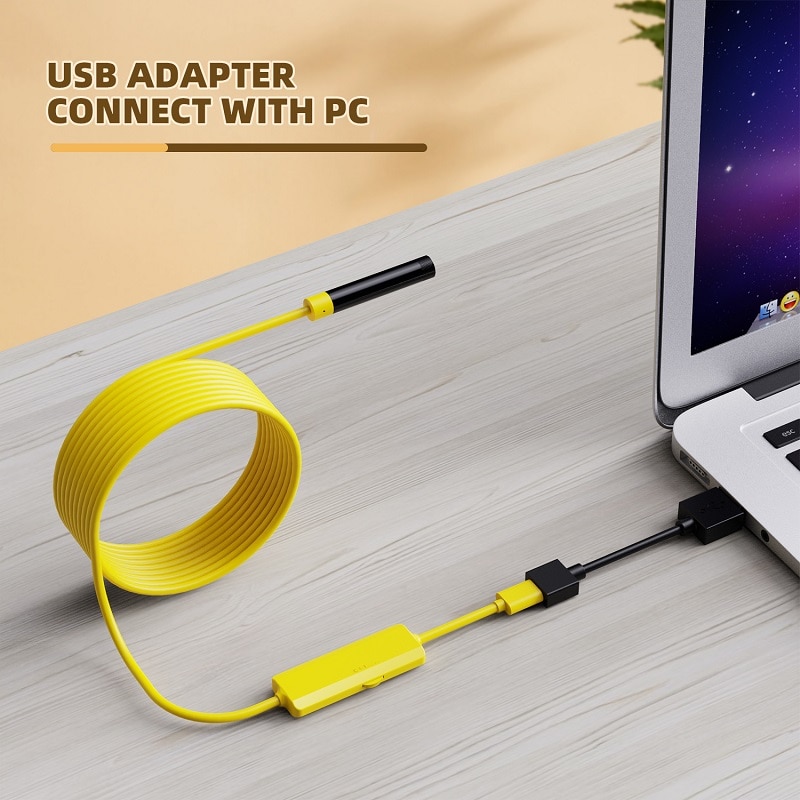 Practical accessories
Convenient for picking up small items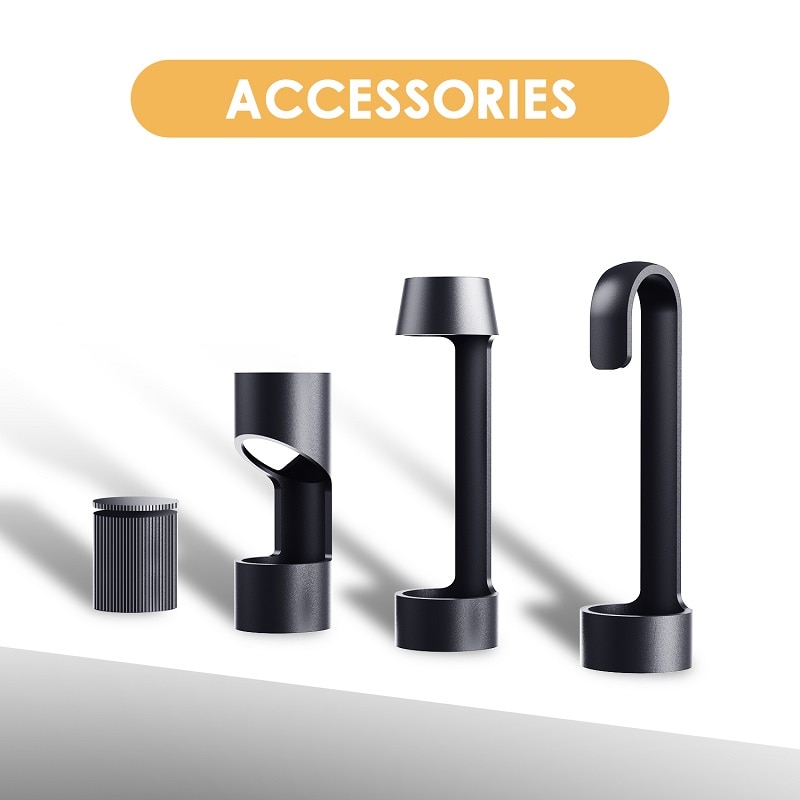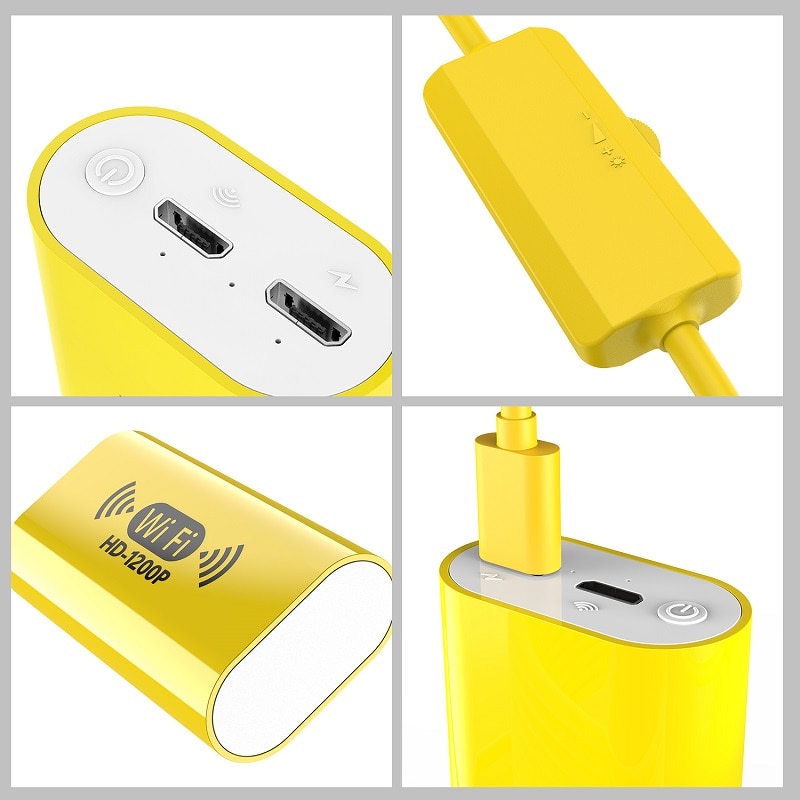 Very useful in daily life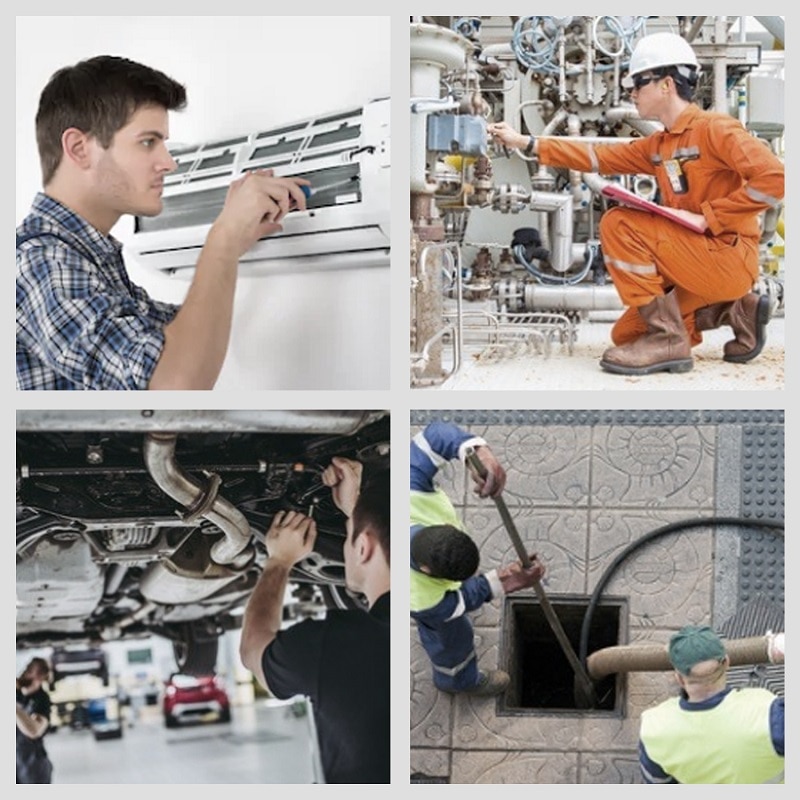 Reviews

15
#1 ade musa
Dec 9, 2021

It works perfectly as you can see.
#1 Aminu Nurudeen
Apr 9, 2022

Delivered quickly to the threshold,Connected the first time. Counted recorded without problems.
#1 Hachuy Diego
Jul 9, 2021

All as in the description.
#1 joseph santiago
Oct 9, 2021

It works perfectly! Very good product, i recommend shop and seller.
#1 Naveed lqbal
Oct 9, 2021

Very good fast delivery
#1 Newton Njogu
May 9, 2022

fast shipping ,awesome
#1 Larry Martin
Mar 9, 2022

Everything ok again this F130 WIFI Endoscope Camera 8mm Lens 8 LEDs HD1200P IP67 Waterproof Wireless Industrial Inspection Borescope for PC Android IOS is good quality, working very well
#1 bernard foster
May 9, 2022

very good
#1 sdsfg fdgfgfg
Nov 9, 2021

very good are satisfied with fast shipping
#1 Marammafax Marammafax
Dec 9, 2021

Good product Good quality excellent
Previous: 8.5MM Car Endoscope Camera 180 Degree Steering Industrial Endoscope Inspection Camera for Car 8 LED for iPhone Android PC
Next: NTS500B 5.0" LCD Screen 5mm Dual Lens endoscope Camera 1080P Digital Videoscope Pipe Car Inspection Camera Borescope