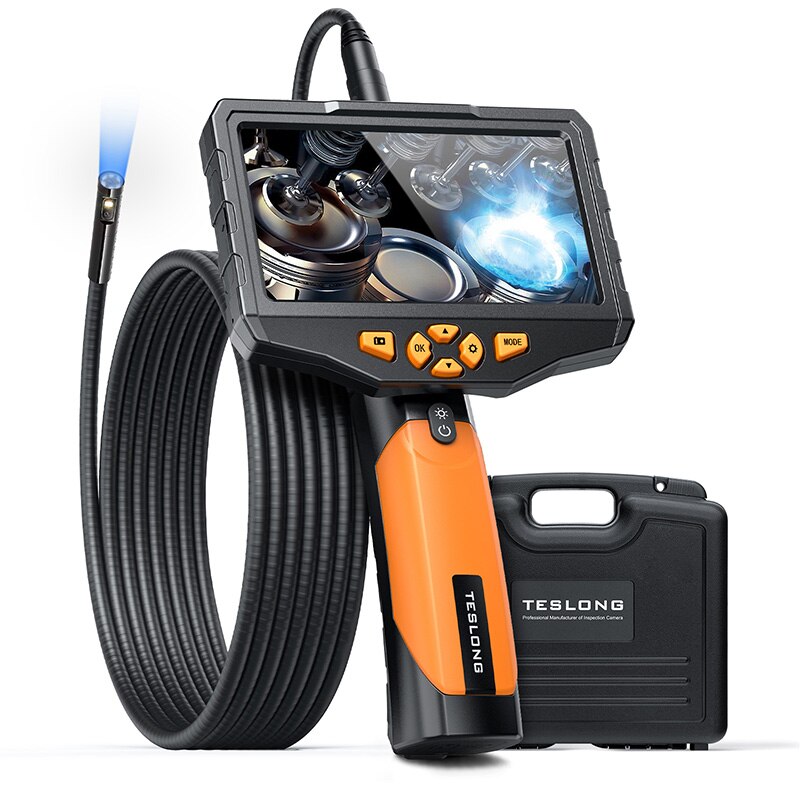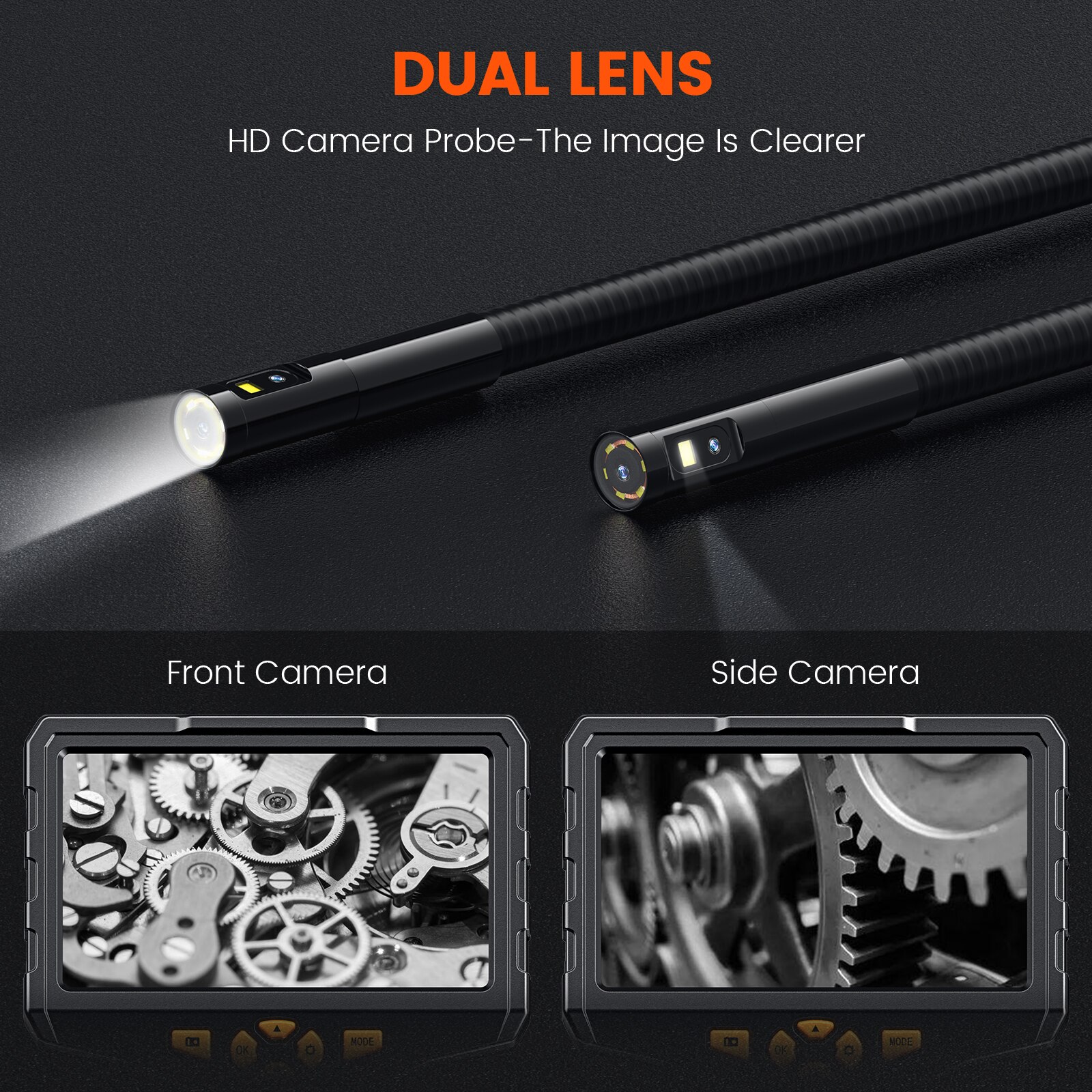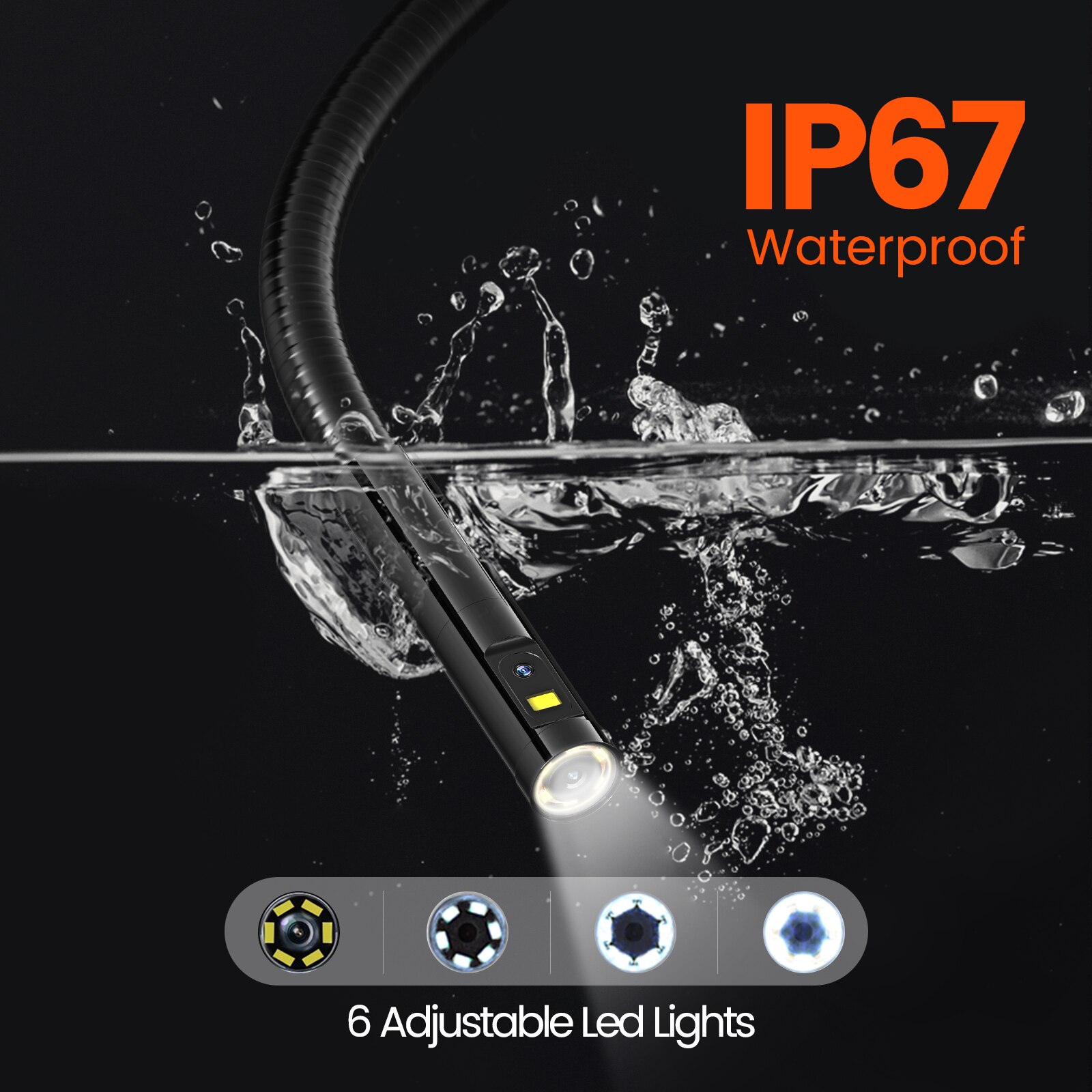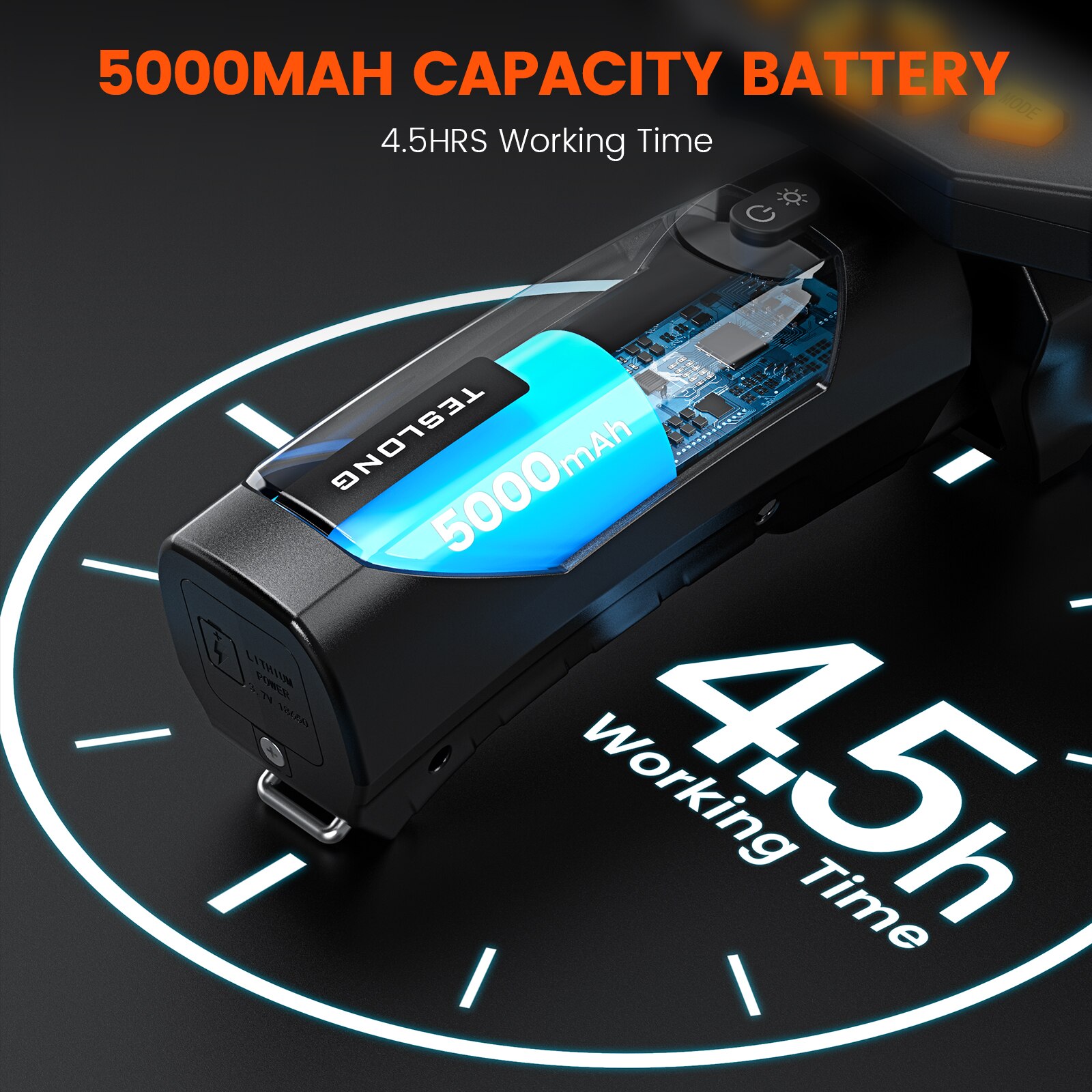 Related Accessories/Similar Items
Description
5 inches IPS Inspection Camera Dual Lens Borescope Endoscope Camera with 7 LEDs
+++Features+++
This new Digital Video Recording Endoscope is a portable, hand-held, multifunctional inspection system.
Featuring a 4.5" full color LCD screen with powerful recording capability, users can capture images (JPG) or videos (AVI) on the 32GB MicroSD with 1080p HD resolution.
With ergonomic and robust design, users can control all the keys with one hand easily, and the adjustable handle offers extra comfort.
In addition, the stainless steel shield and overall reinforced structures ensures stability under heavy duty.
The device has a small diameter probe with 7 adjustable LED lights, high performance camera module offering crystal clear output.
Furthermore, it has an integrated CREE LED flash light for dark area working assistance.
+++Teslong NTS300+++
View live inspection video instantly on the 4.5" color LCD screen
1080P high definition for for image capture and video recording
180-degrees Image rotation
High sensitivity for low-light HD camera chip in the tip
Cree LED flashlight assisting for dark area work
Menu language: English, German, Spanish, French, Italian and Russian, Japanese & Chinese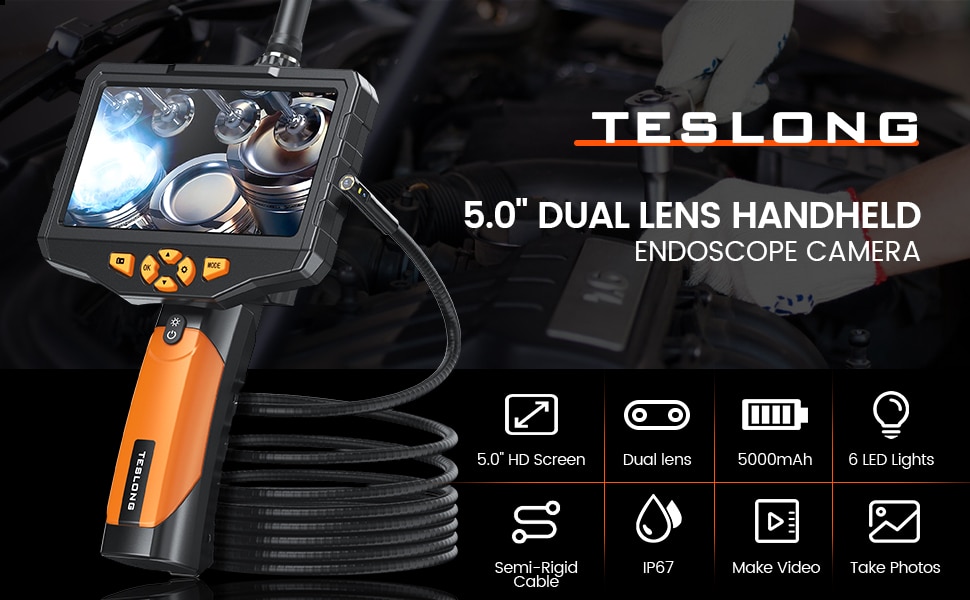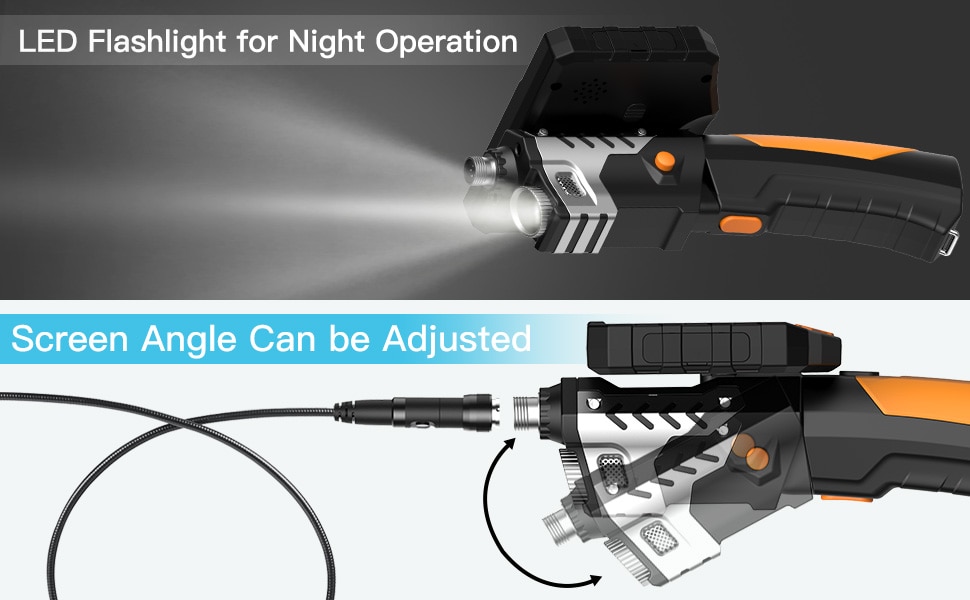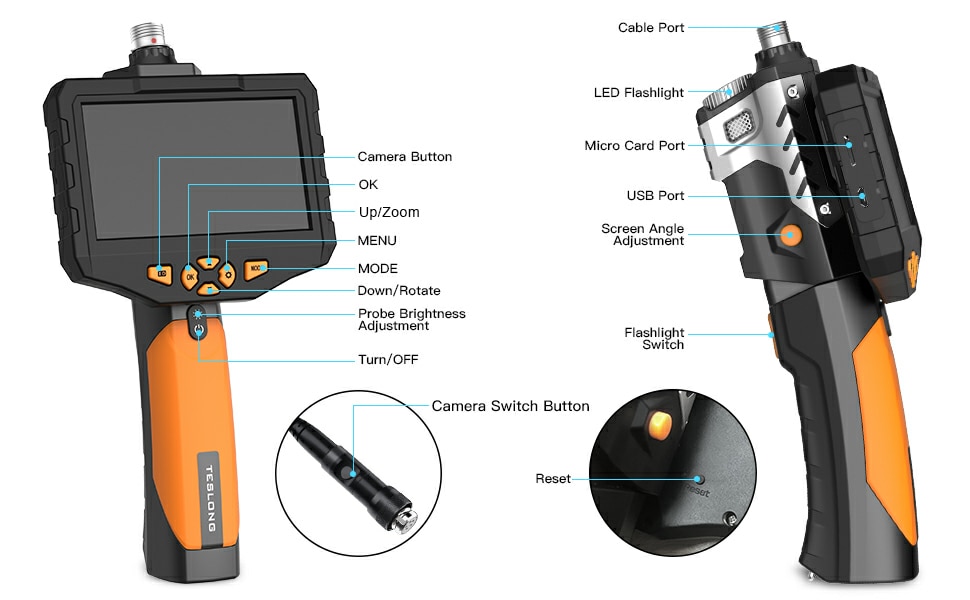 Reviews

12
#1 nestor jara
Jan 9, 2022

Perfect! Thank you. Not yet tested but happy
#1 grappytaulley grappytaulley
Nov 9, 2021

works great, arrived really fast. I have already bought 4 of them all 5 stars
#1 Vitaliy Dorofeev
Nov 9, 2021

All is ok, very fast shipping and good quality.
#1 Jochen Krumpe
Jun 9, 2022

Everything ok again
#1 sio yun
Mar 9, 2022

The goods came quickly enough, packed perfectly, checked works!
#1 Daniel M Burns
Oct 9, 2021

All as in the description.
#1 henri baccouche
Oct 9, 2021

Got, installed, proga found it, from the internet is untied, tomorrow i will check again, while i like everything this 5 inches IPS Inspection Camera Dual Lens Borescope Endoscope Camera with 7 LEDs is good quality, working very well
#1 Angela Fazekas
Dec 9, 2021

A professional approach, I recommend the seller
#1 Martin Pouliot
Jun 9, 2022

Everything ok again
#1 EluriSleepe EluriSleepe
Jun 9, 2022

all perfect ! Items came to me 3days! I would buy it again, from this seller
Previous: 8.2mm Industrial Endoscope Camera 7" IPS 5MP Inspection Camera Waterproof Borescope Camera for Car Pipe Drain Scope
Next: Dual Lens Wireless Endoscope 0.28In Dia 1080P Bore Scope Inspection Camera for Android and iOS