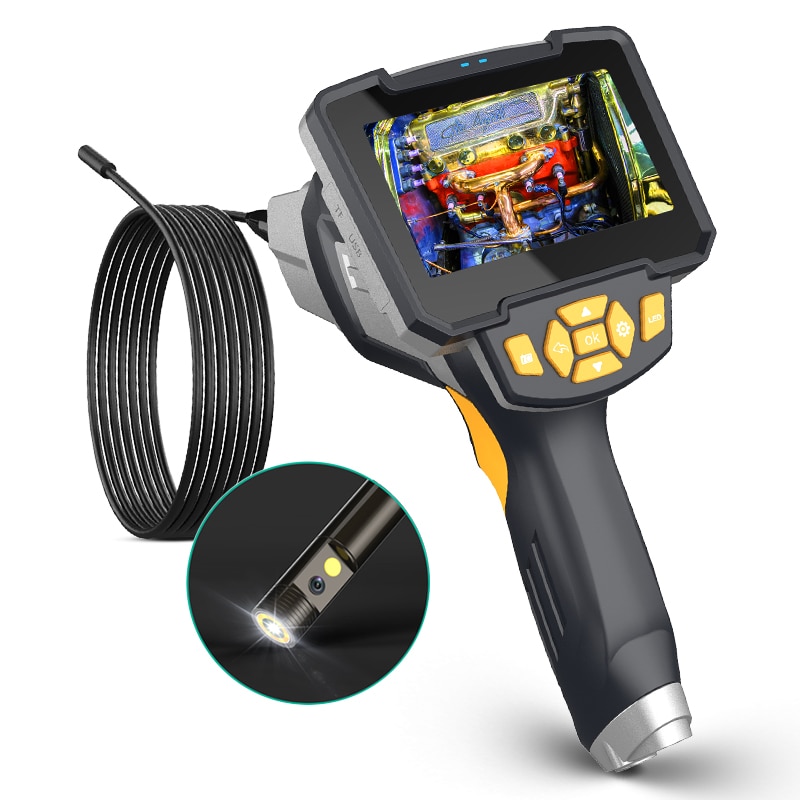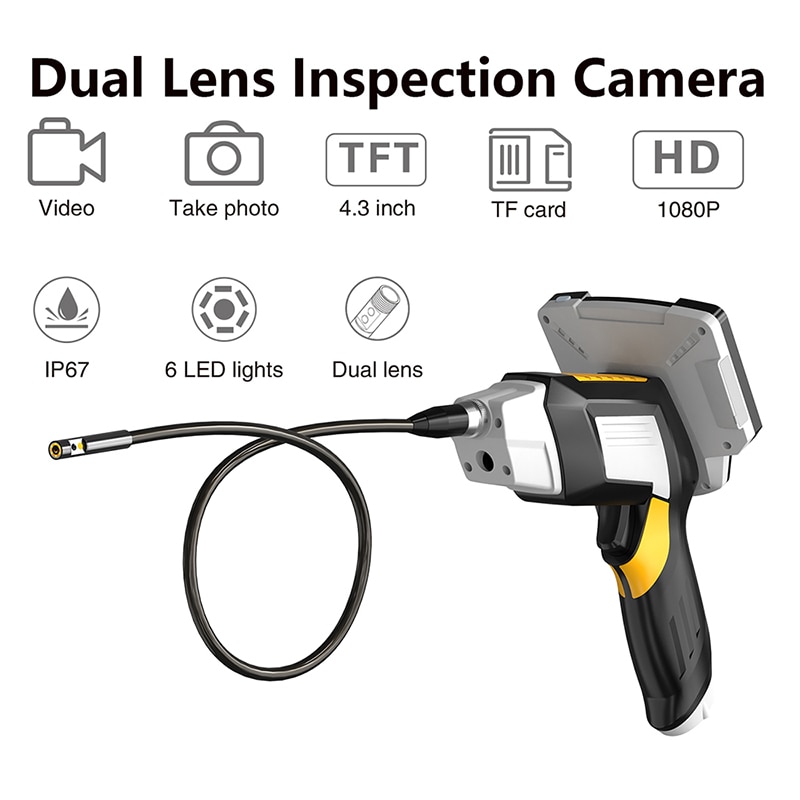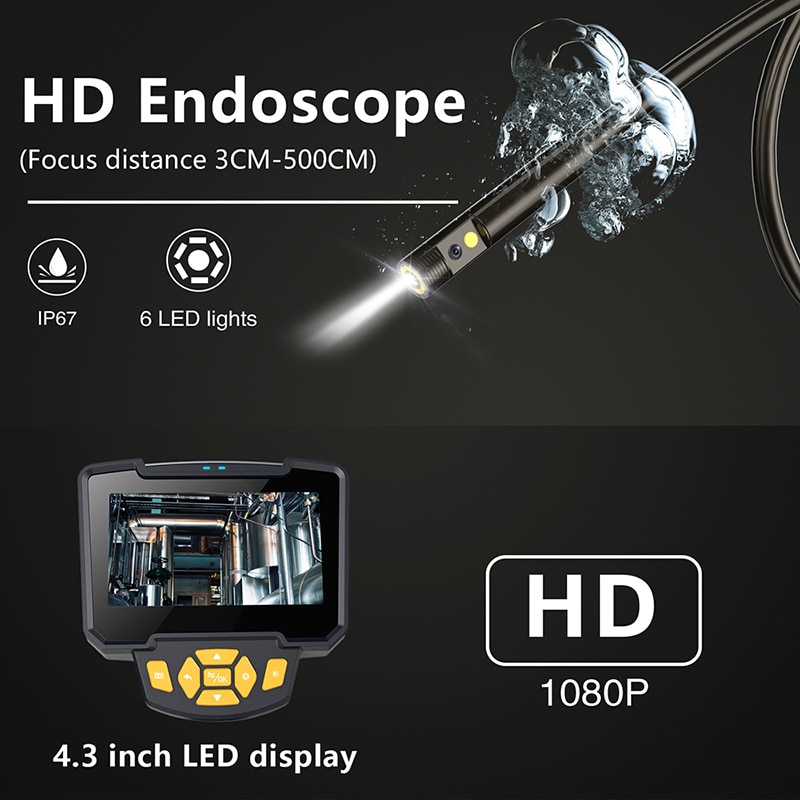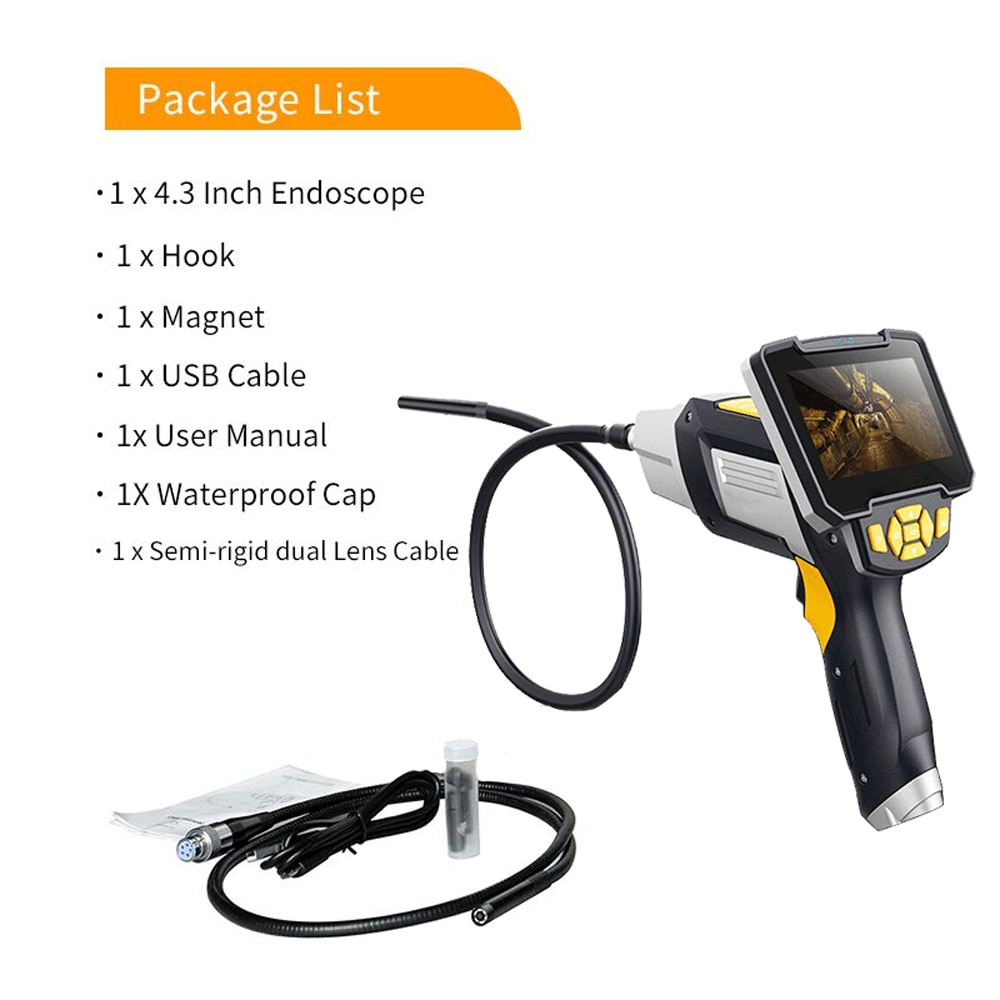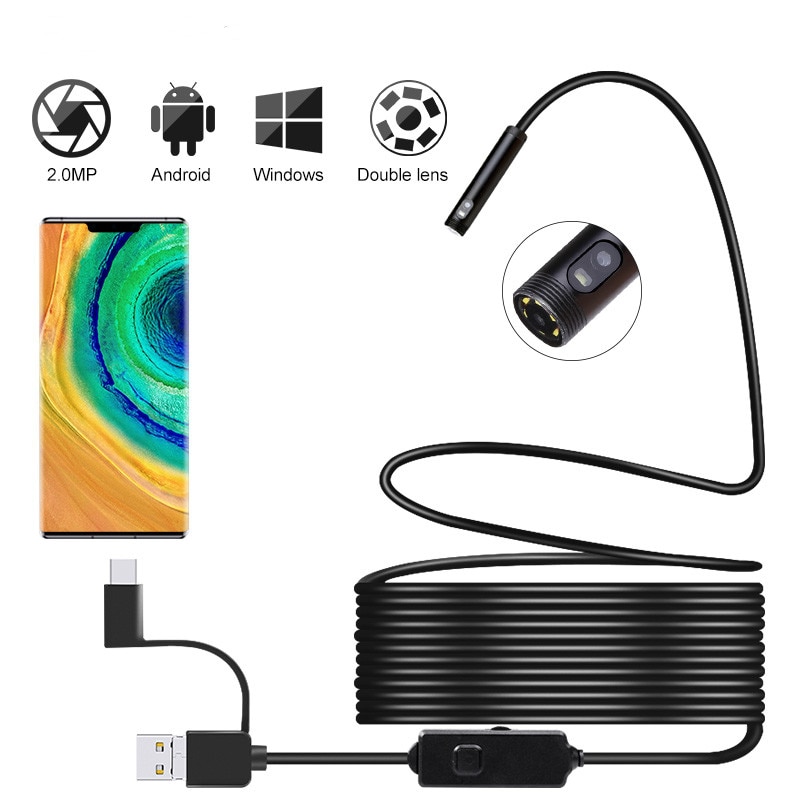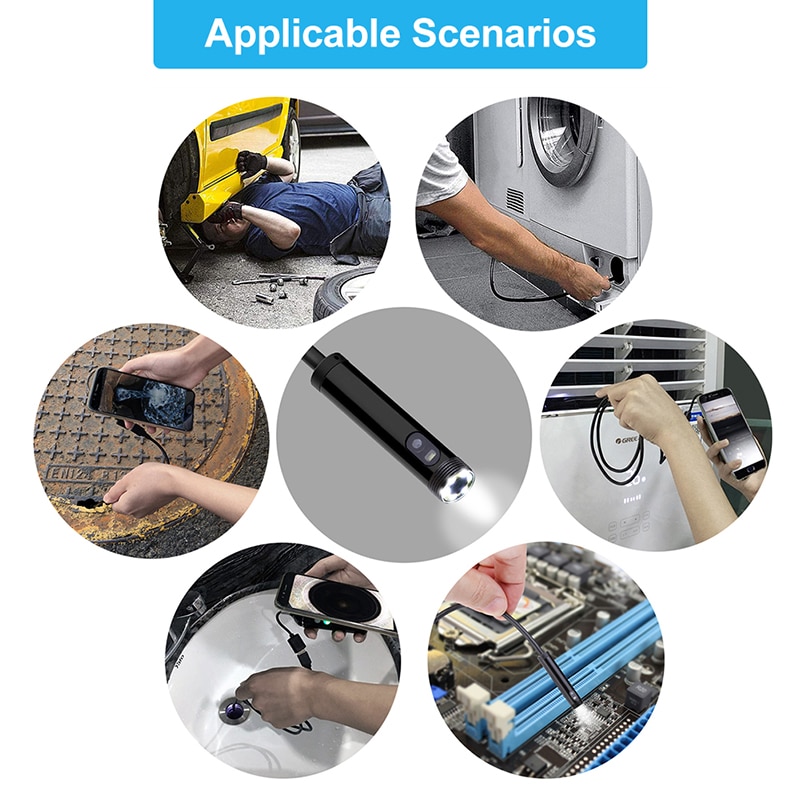 Related Accessories/Similar Items
Description
Portable Dual Lens Handheld Endoscope Camera engine Drain Pipe Inspection Camera with Screen
Portable Dual Lens Handheld Endoscope Feature:
1.Dual Lens Endoscope Make your every inspect and maintenance wonderful ,And it is widely used in the fields such as car maintaining, mechanical inspection, pipe repair and house maintenance, etc.
2. Extend the length of probe cable to 10 meters, making your view field further.
3.Upgrade cable stiffness, the 0.32 "diameter metal gooseneck stiffens stiffer than other conventional endoscopes, it flexes and retains its shape better.
4. Equipped with a 4.3 -inch QVGA color LCD display, you can use it immediately when it is powered on. It is simple and convenient, do not require phone and computer to download any driver softwares.
5. Unique LED Technology : built-in 1W LED light and 6 adjustable LED lights help you to improve visibility in low-light environment and work better so you are able to see in dark places.
6. Fully Waterproof : featuring with IP67 waterproof cable and 8 mm camera head, using this inspection camera almost everywhere. Excellent for inspection of lost or dropped items in pipes or areas which are not viewable by the naked eye.
7. Image Capture and Video Recording: can support TF Card (not include) , you can record your image capture or video to 1920*1080P resolutions. And directly saved into the TF card for more detailed looking.
APPLICATION:
Tubular/Water Pipe Cleaning: It helps to clean, rust, corrosion, dust and crack after the pipe is inspected. Shipbuilding industry: used to inspect boilers, steam turbines, diesel engines, pipelines. Industrial machinery: used to check for engine scars or wear, gearboxes, hydraulic systems, greatly reducing downtime. Electronics, electronics industry: used to confirm the wiring status of the product, check the working condition of the machine, etc.
Portable Dual Lens Handheld Endoscope Descriptions:
Camera Diameter: 8mm Camera Focal Distance: 4-5M Screen Sizes: 4.3-inch LCD Screen Resolution:1920x1080,1280x720,640x480 Waterproof Level: IP67 Battery Capacity: 2600mah Working Hour : 3-4 Hours
Industrial Endoscope Camera Package list:
1 x 4.3 Inch Endoscope
1 x Semi-rigid dual Lens Cable
1 x Hook 1 x Magnet
1 x USB Cable
1x User Manual
1X Waterproof Cap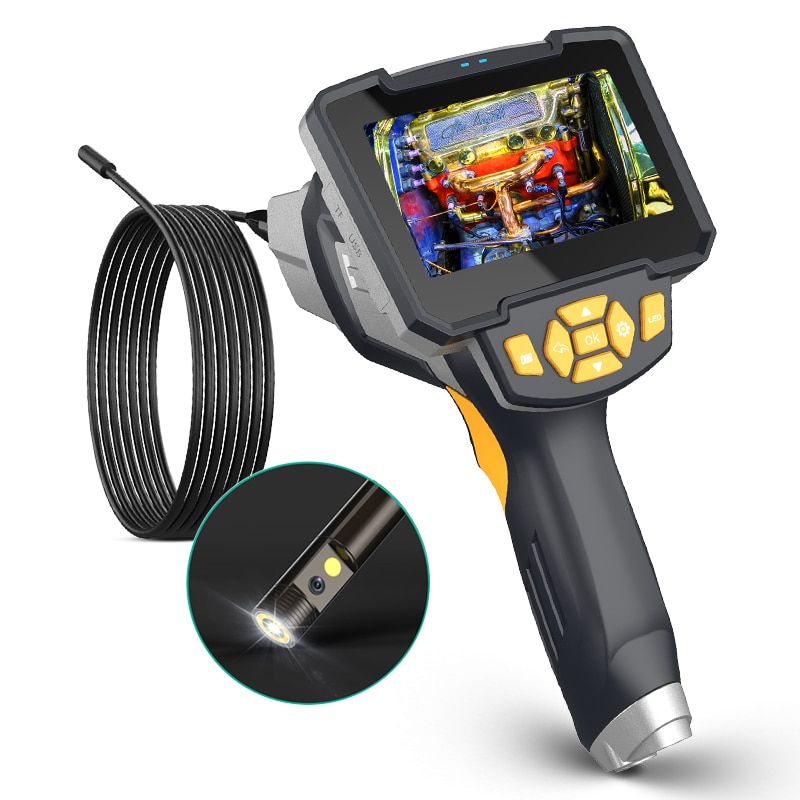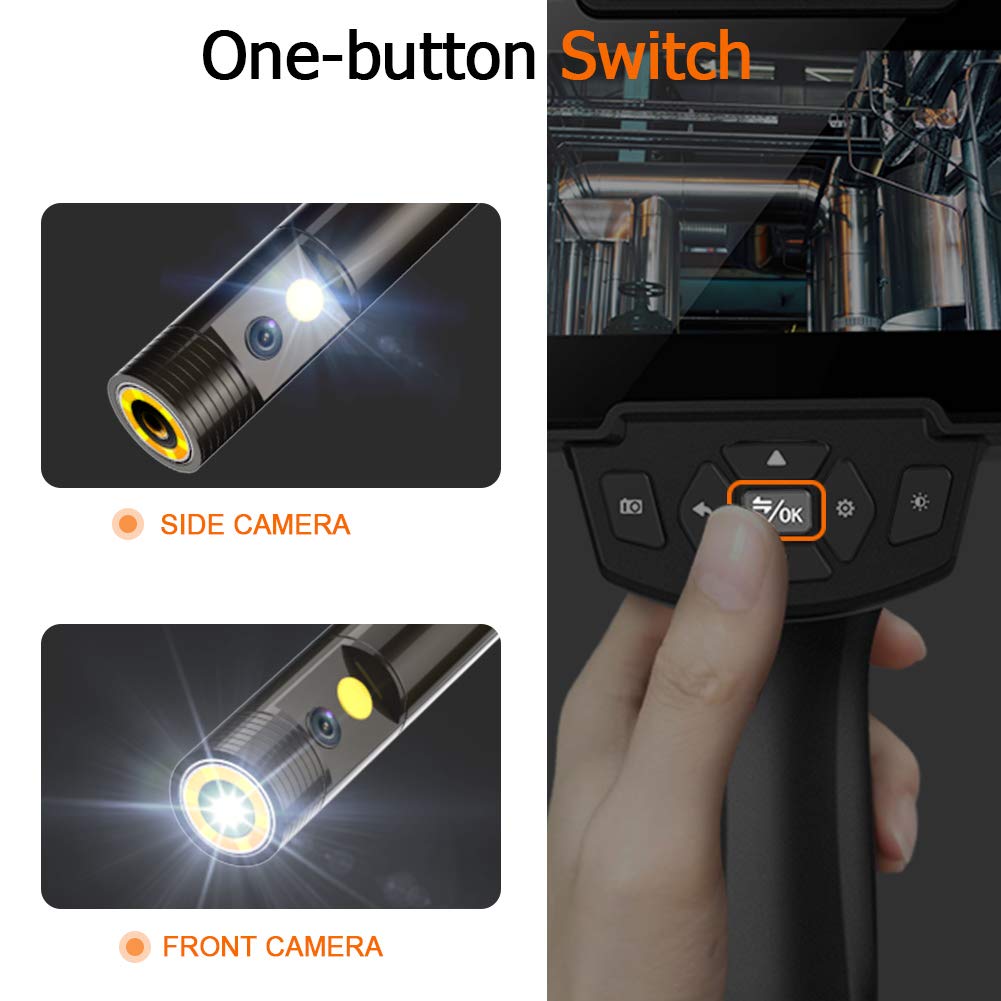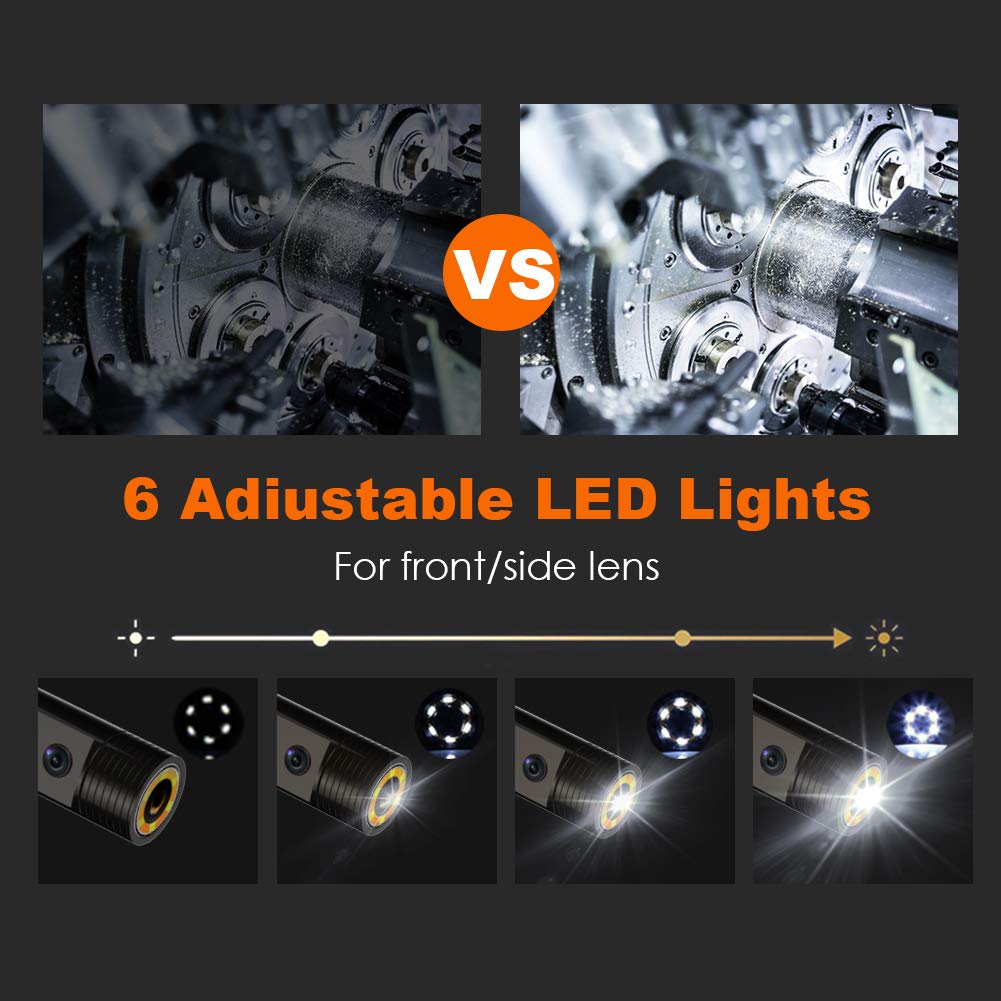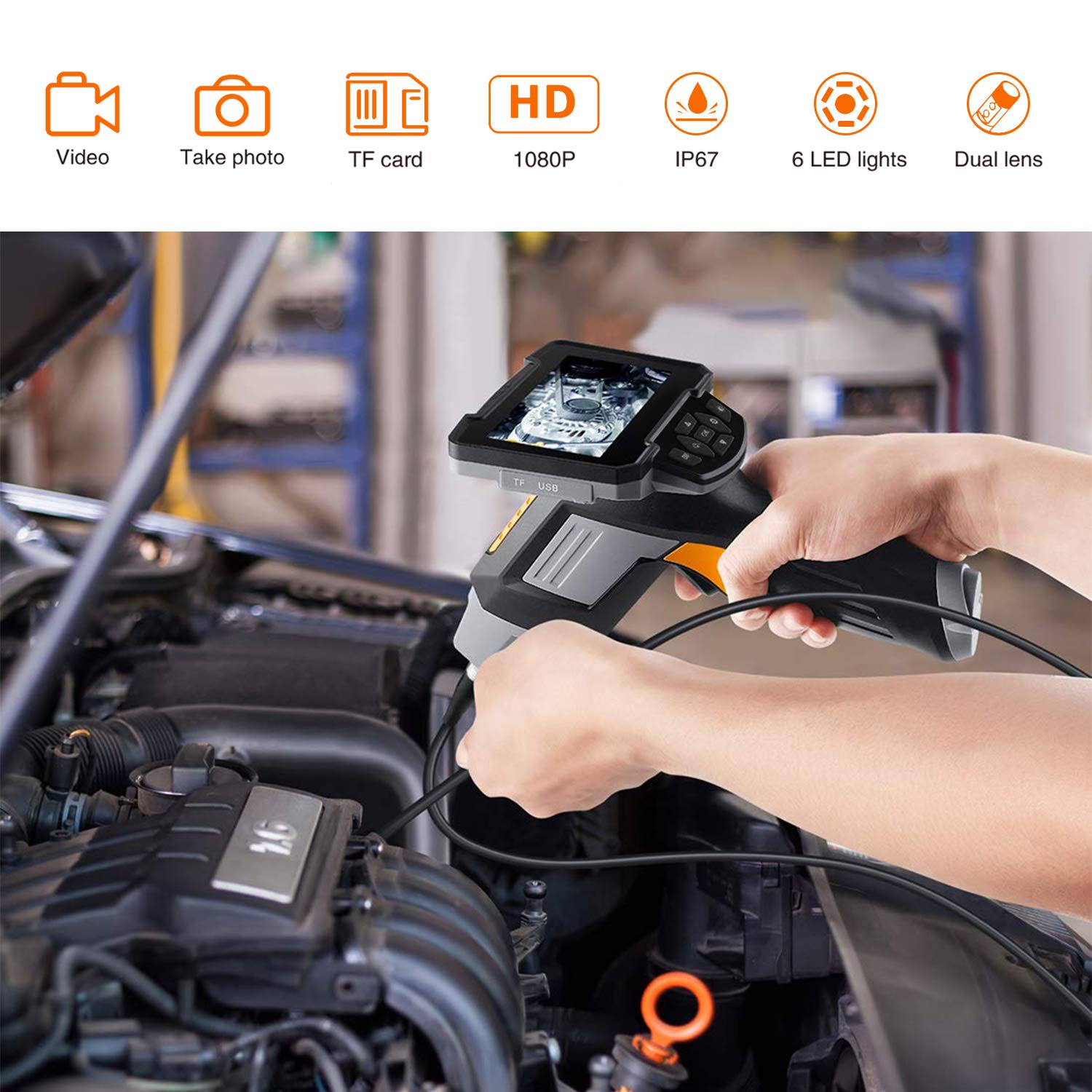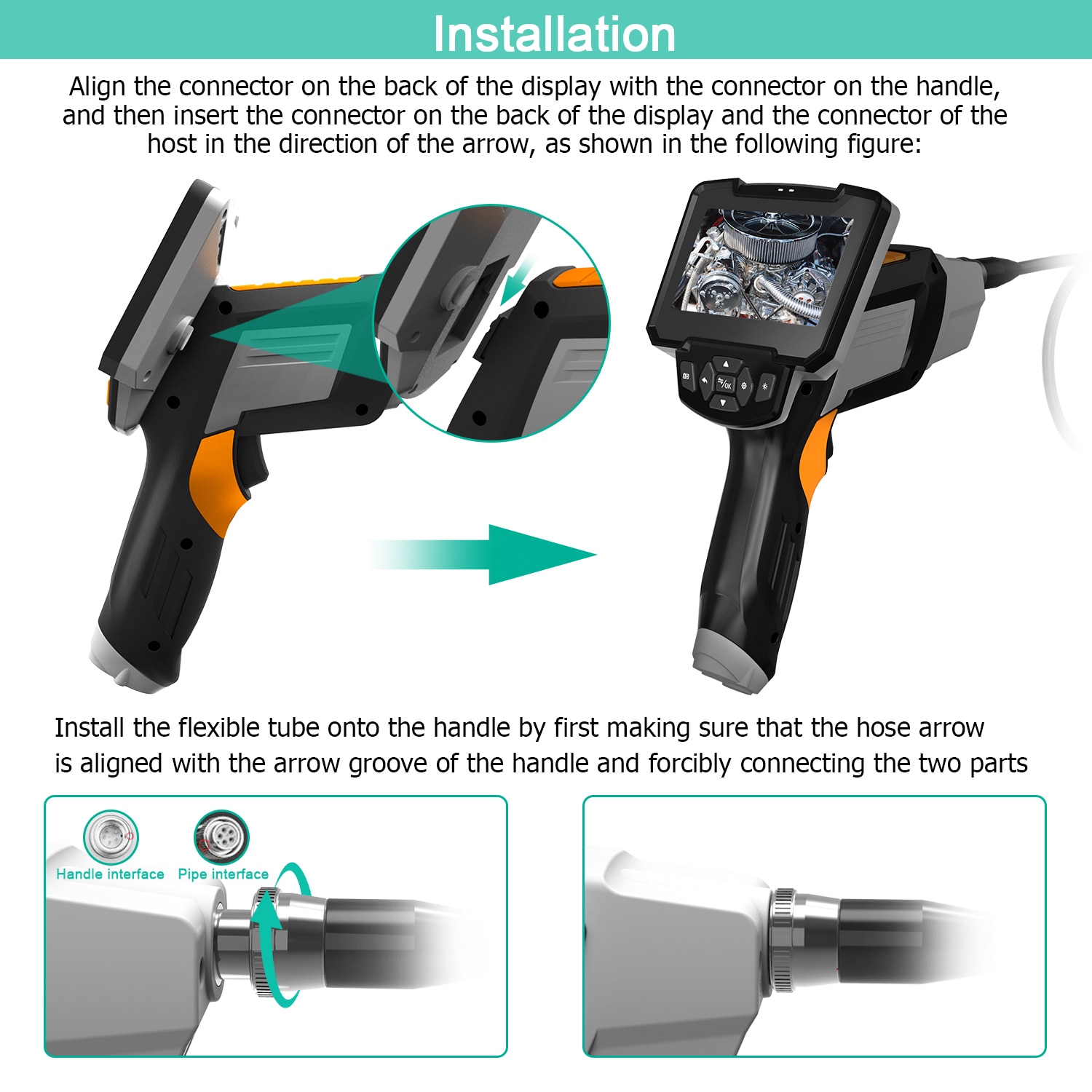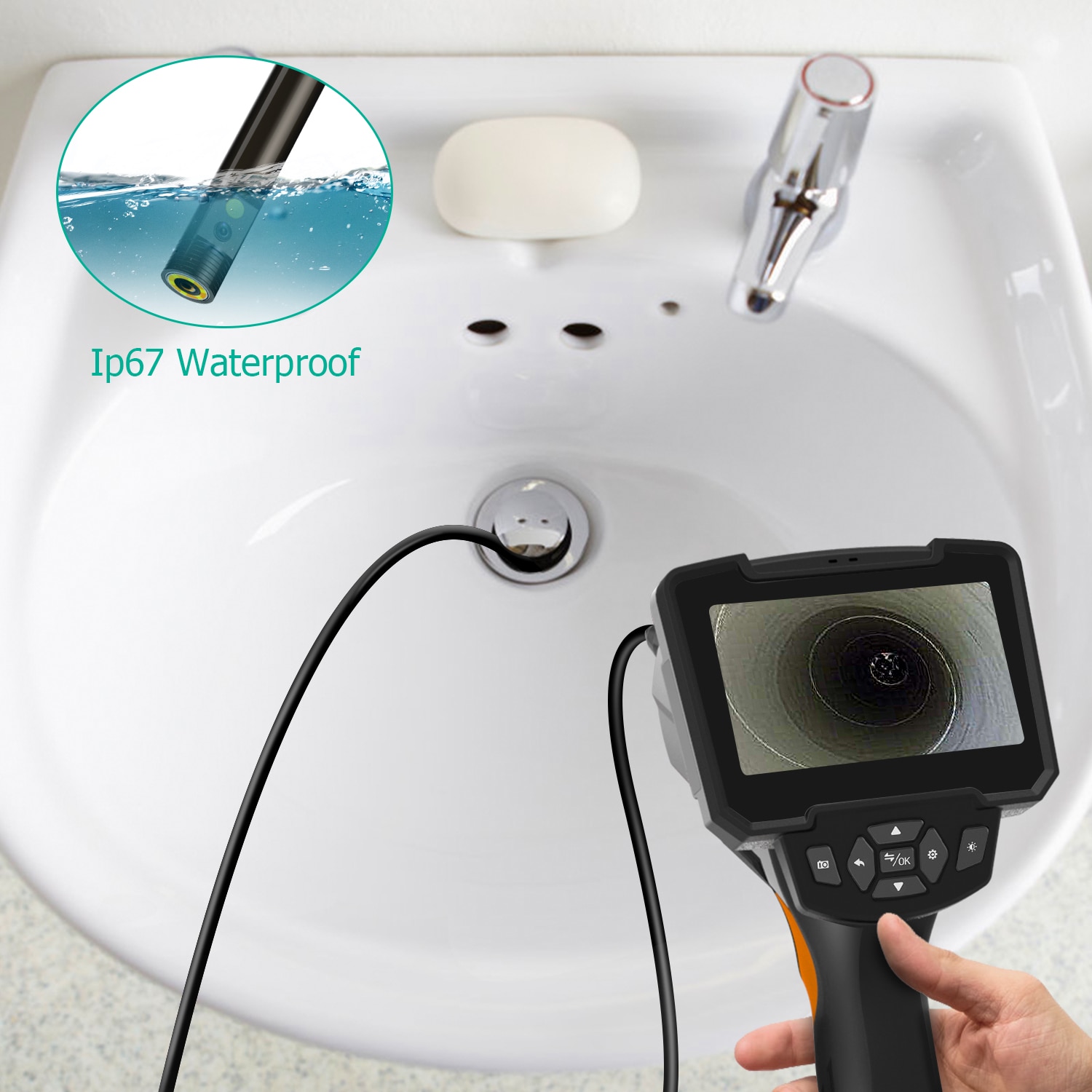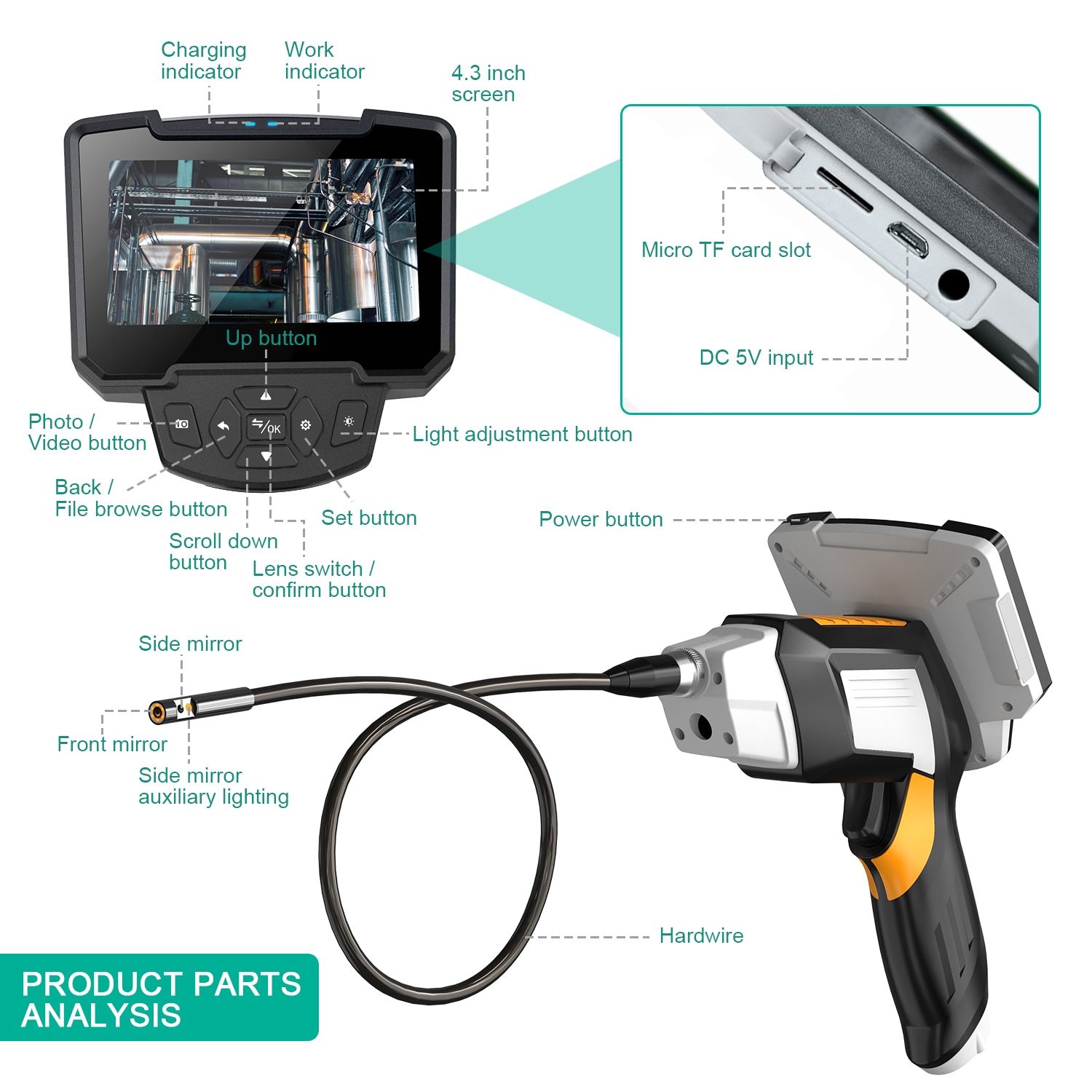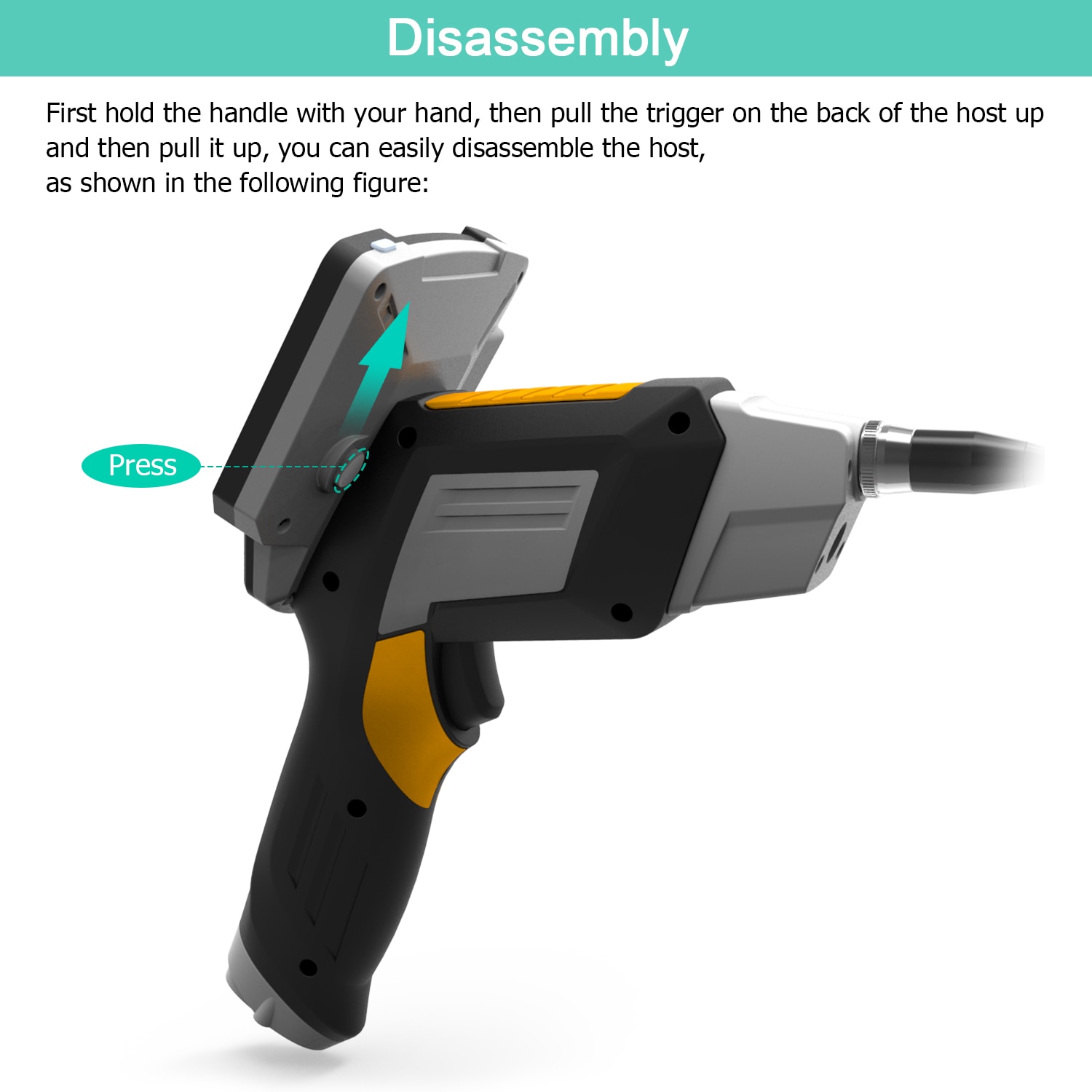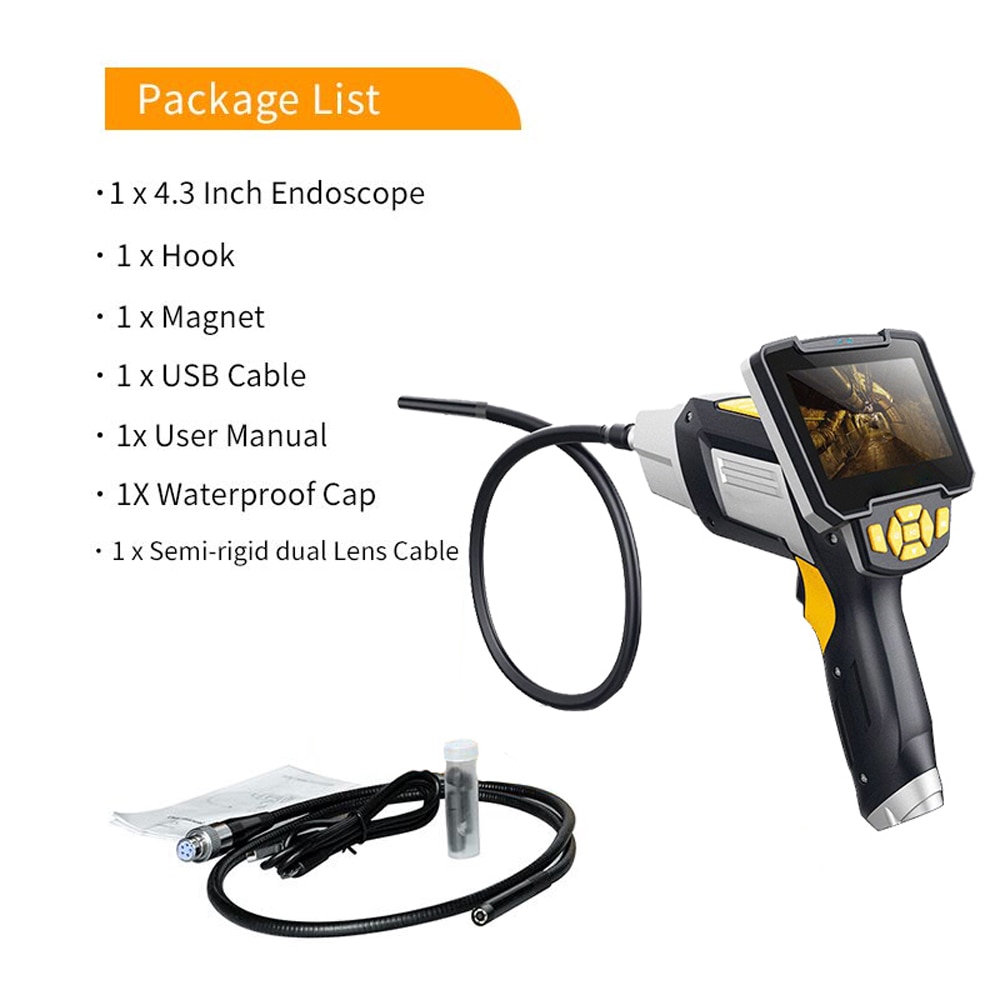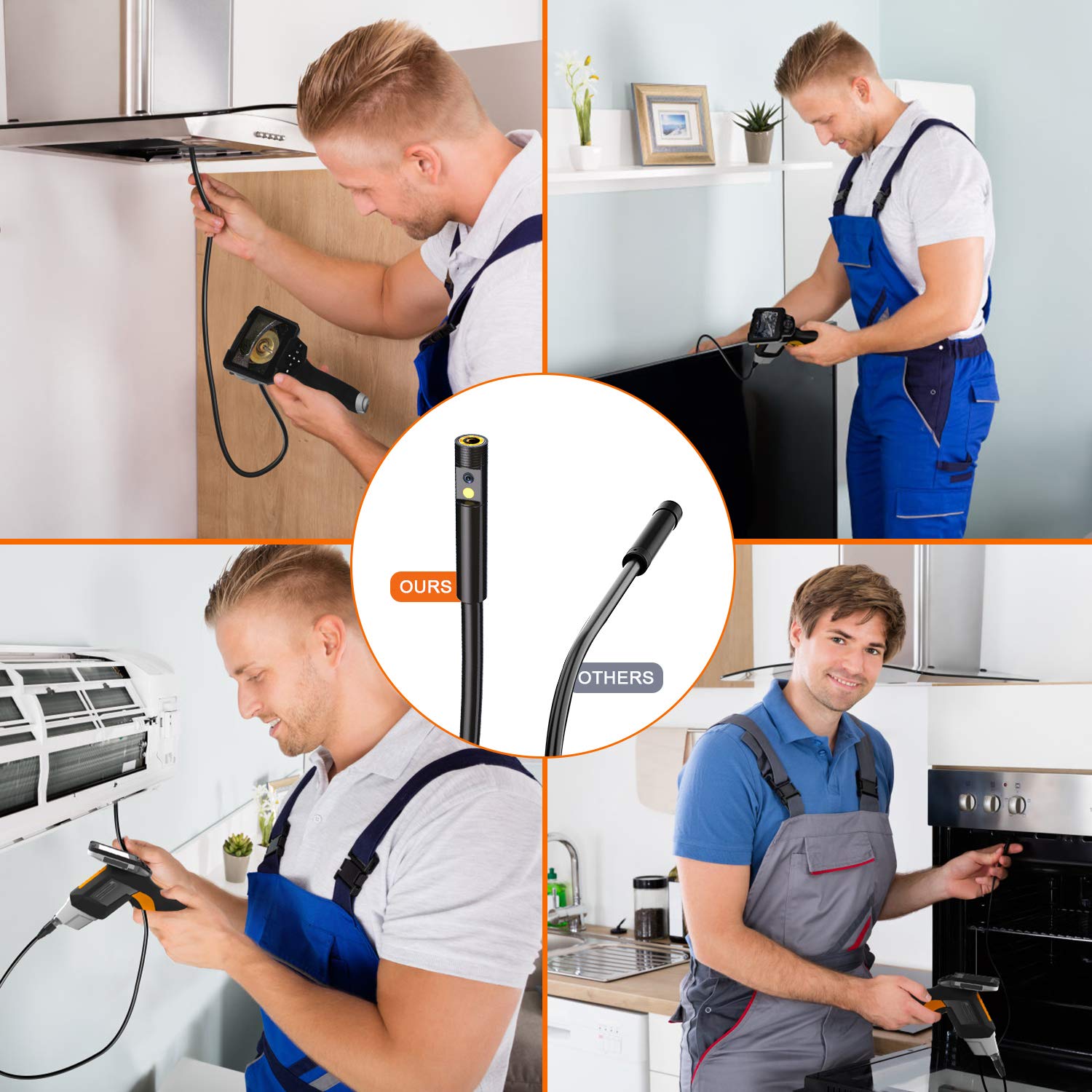 2020 Newest Design- Dual Lens Endoscope with screen
This dual lens endoscope with screen is the newest design which has two cameras on this endoscope. You just operate the related button you can open the side camera to see what you want to see. Say goodbye to move the cable when you want to get the side view.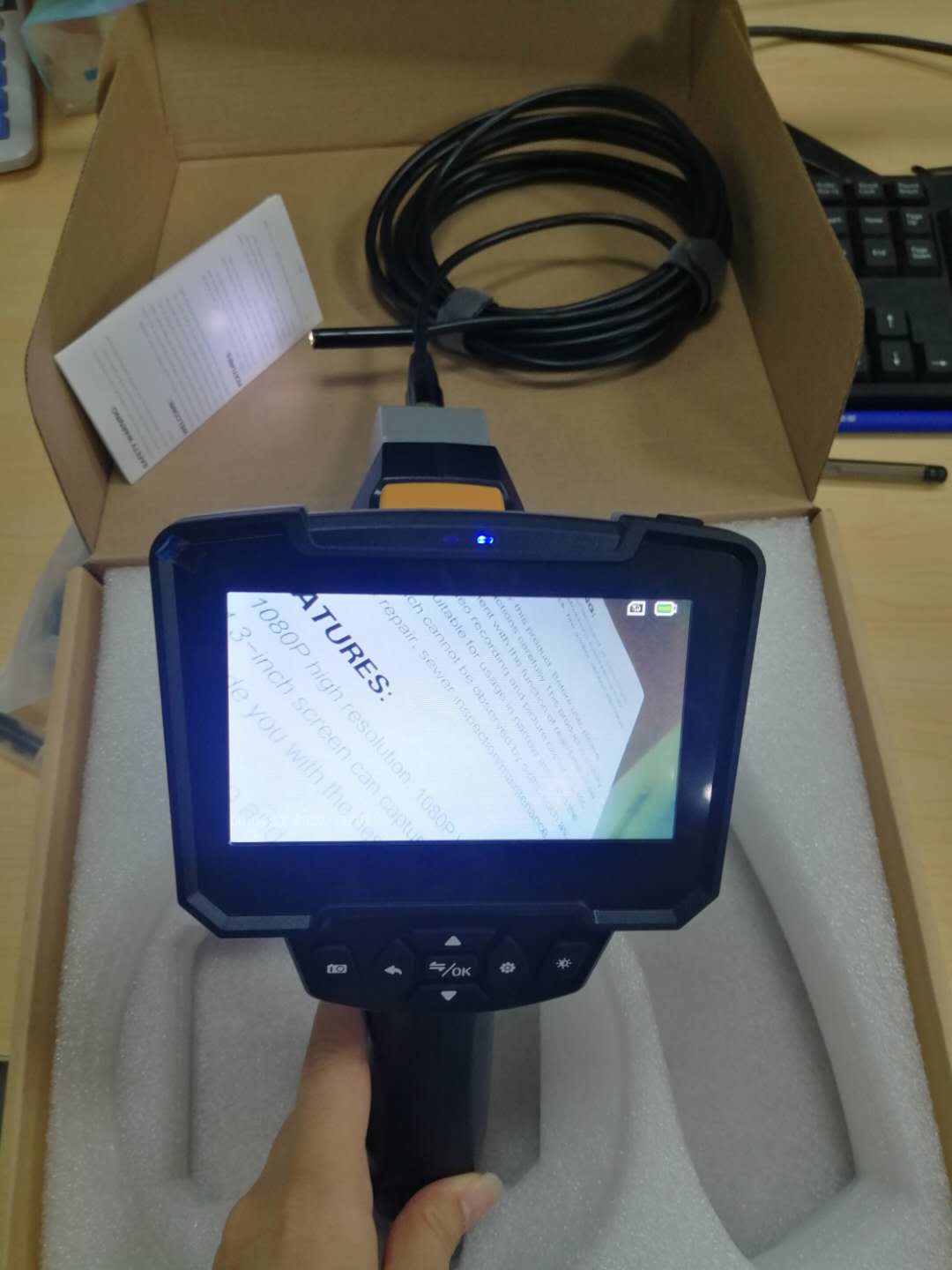 Secure packaging
Don't worry about the package and receive the damaged items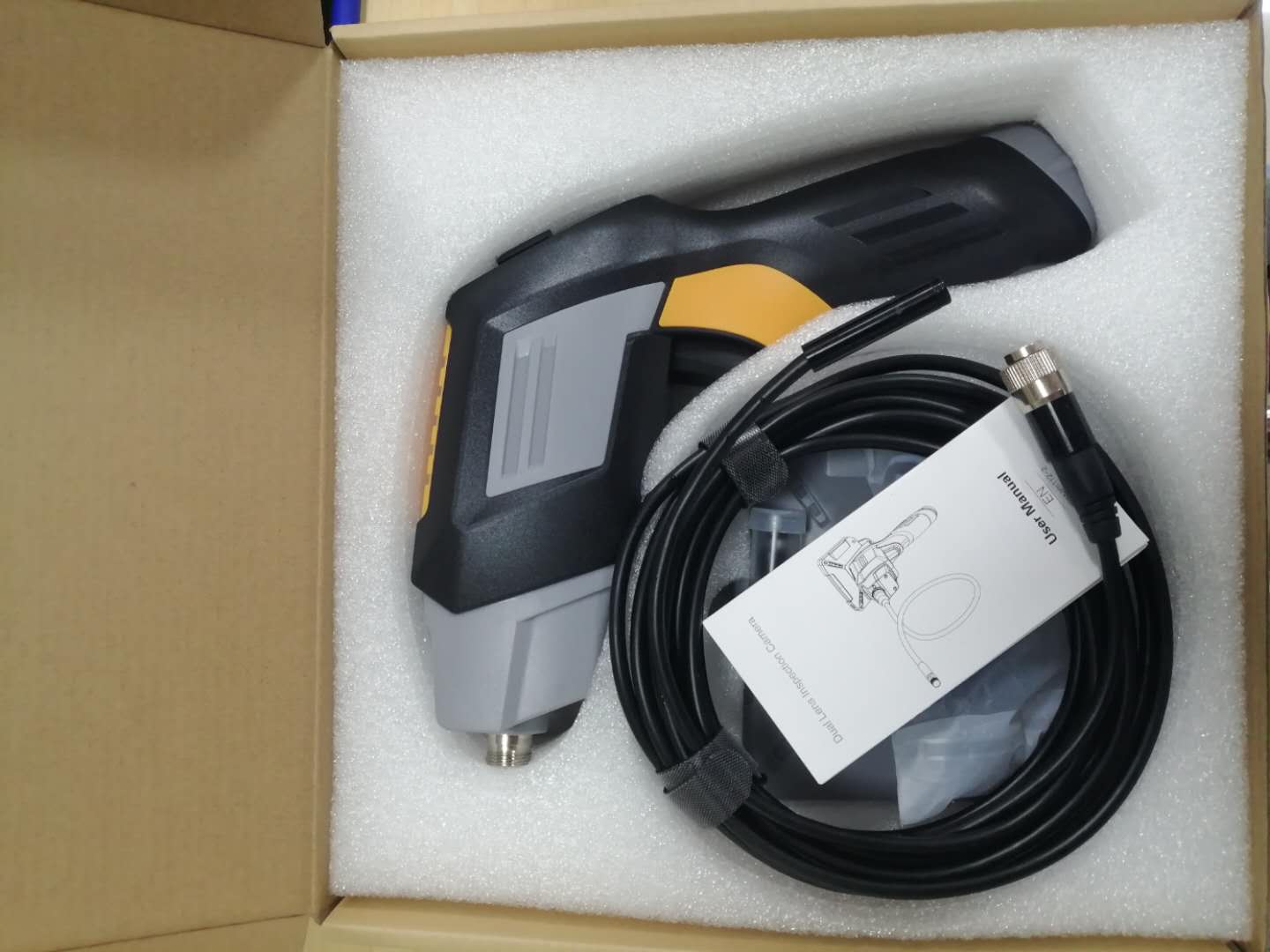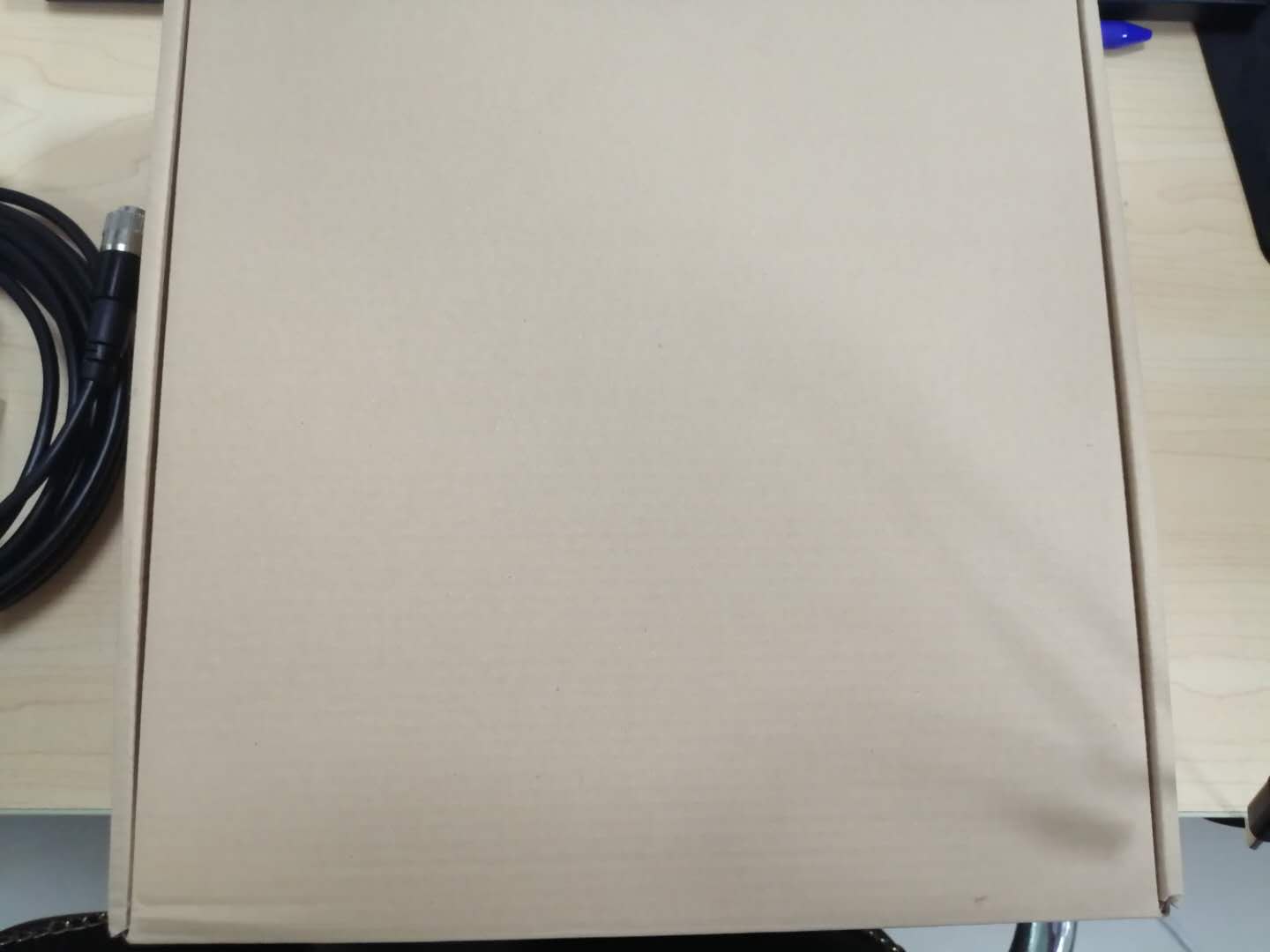 Install Easily
1.Follow the picture, push down with left hand or pull up with right hand which you can install the screen easily. 2.Align the dents on the line with the red dots to install the line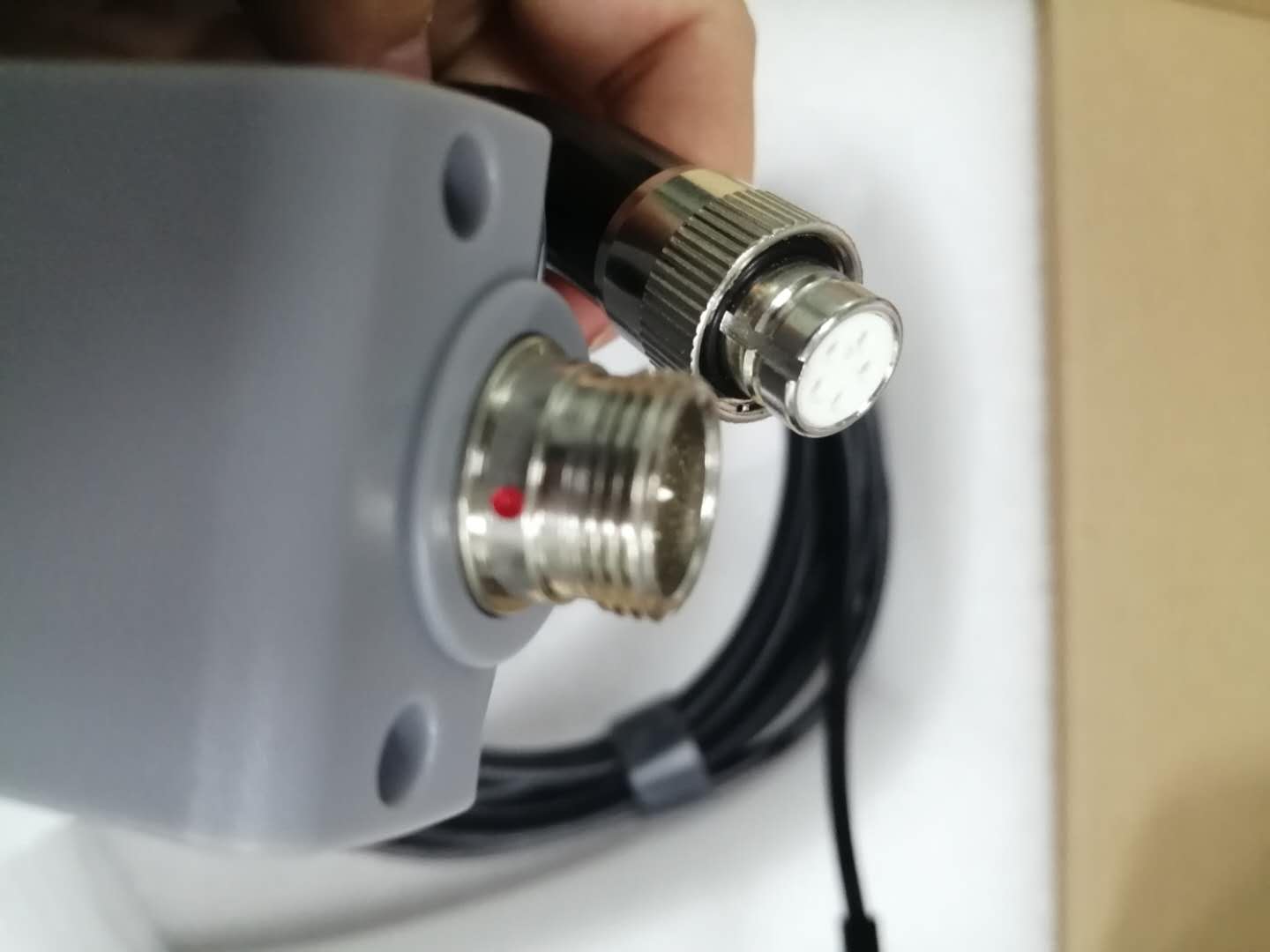 Easy to disassemble
When you want to dismantle the screen you can press the black button to help you. In this way, it can save more place to you when you don't use this endoscope.
Handle in accordance with ergonomics design
You can hold the endoscope easily.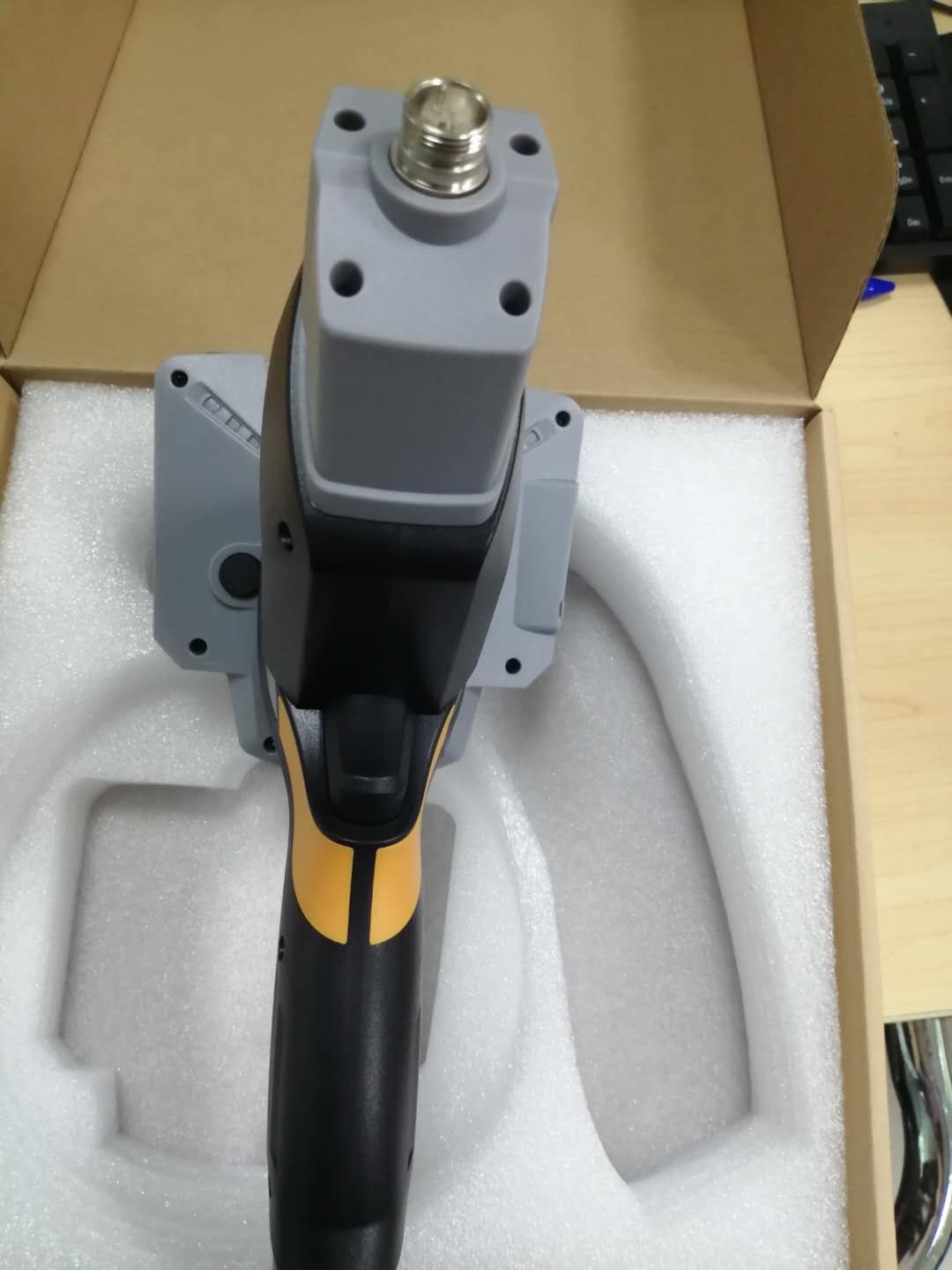 Perfect partner
1.Hook,Magnet,Waterproof Cap,Side Mirror works with endoscope can give you more convenience. And you can store your accessories with the plastic box, in case you lose them 2.The charging cable can give you the advantage of avoiding charging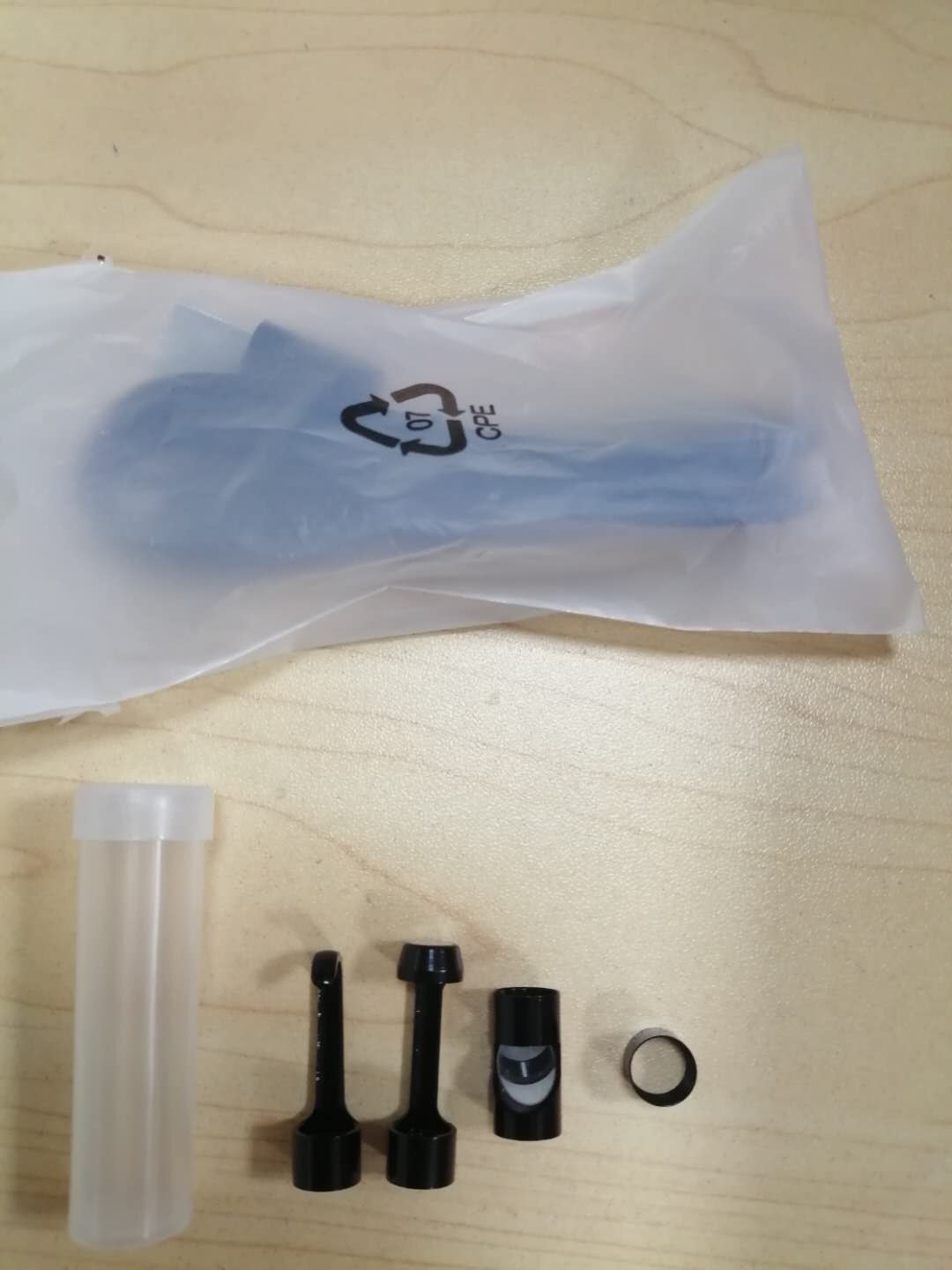 Reviews

14
#1 raymond davis
Mar 9, 2022

The product is excellent all works
#1 David McConnell
Apr 9, 2022

very good salesman always available and very helpful. I will buy again at the seller.
#1 Florin Robu
Mar 9, 2022

Everything is super, very fast. from moscow to peter 2 days. p The parent put a tester for the brake as a gift. Many thanks to the seller, that's what quality and speed means. this Portable Dual Lens Handheld Endoscope Camera Engine Drain Pipe Inspection Camera with Screen is good quality, working very well
#1 francisco alves de sousa
Sep 9, 2021

Great company!!!!
#1 Janusz Pecherek
Sep 9, 2021

Everything is fine
#1 Bassam AlFasih
Oct 9, 2021

Very good quality
#1 elie fares
Nov 9, 2021

Great product very attentive wonderful store will negotiate more times with this team am very satisfied. the package of Portable Dual Lens Handheld Endoscope Camera Engine Drain Pipe Inspection Camera with Screen is on good condition, very well
#1 Srdjan Kostandinovic
Oct 9, 2021

Seller many thanks, after the order, sent the next day. In 3 days the courier brought the order home. I order goods from this seller not the first time, i highly recommend!
#1 ian wiggins
Aug 9, 2021

Very good… Super fast
#1 Andrew Panov
Aug 9, 2021

The product arrived in good condition and within the terms stipulated.
Previous: New 1080P Digital Industrial Endoscope Borescope Videoscope CMOS Sensor 1/3/5M Hard-wired Inspection Camera Handheld Endoscope
Next: New Dual Lens Industrial Endoscope HD Camera 1080p Boroscope Pipe Inspection Camera with 4.3 inch Hard cable