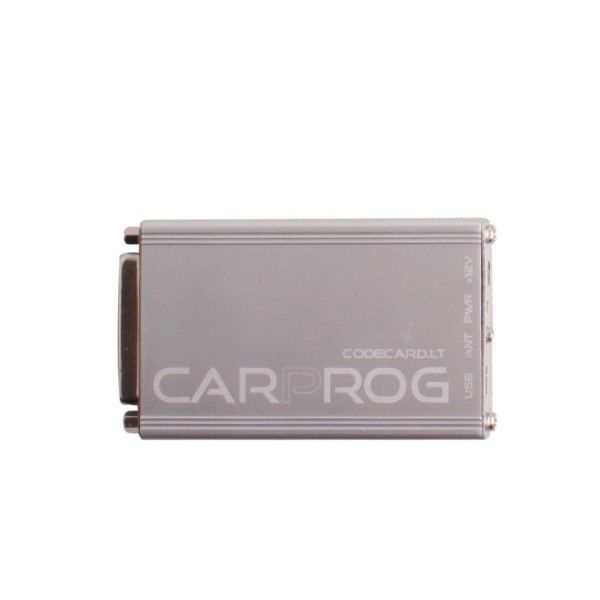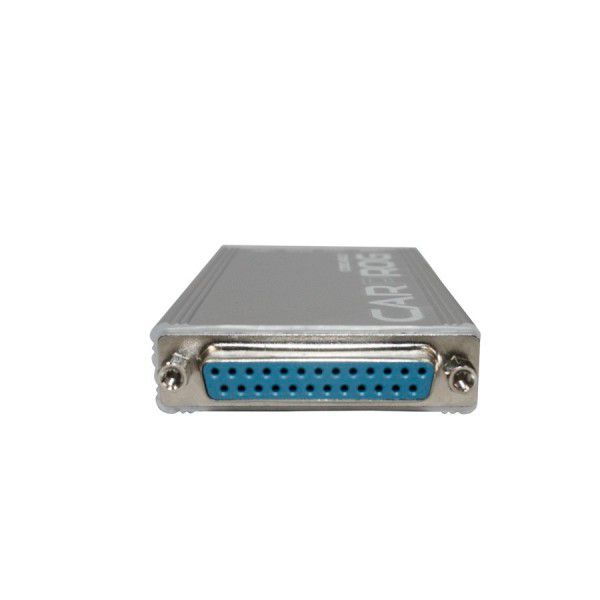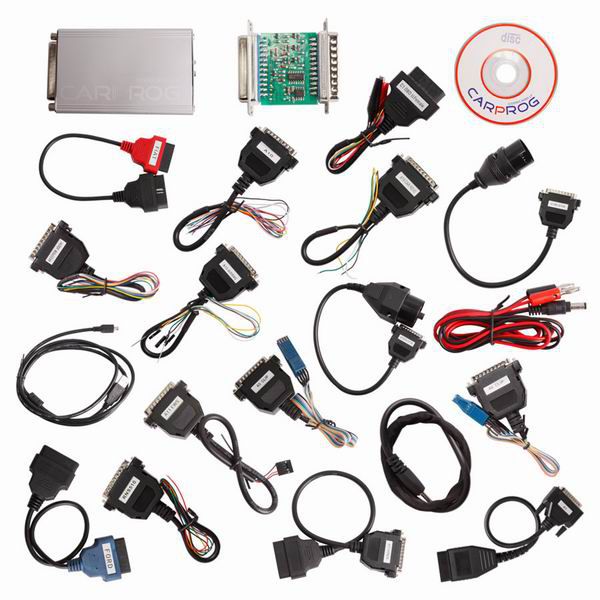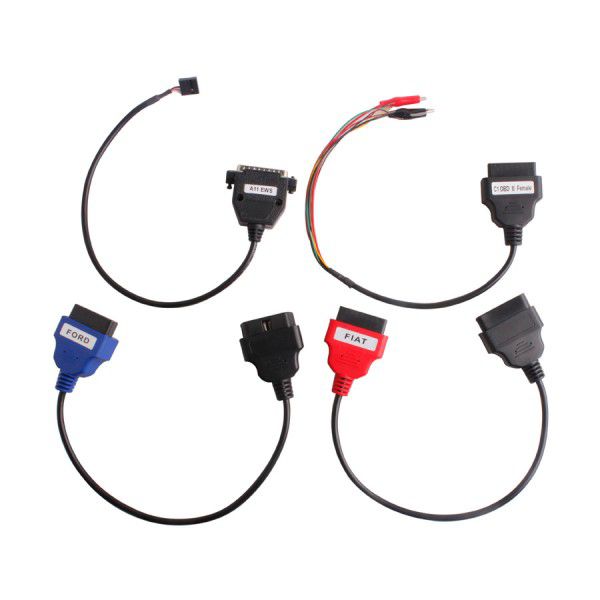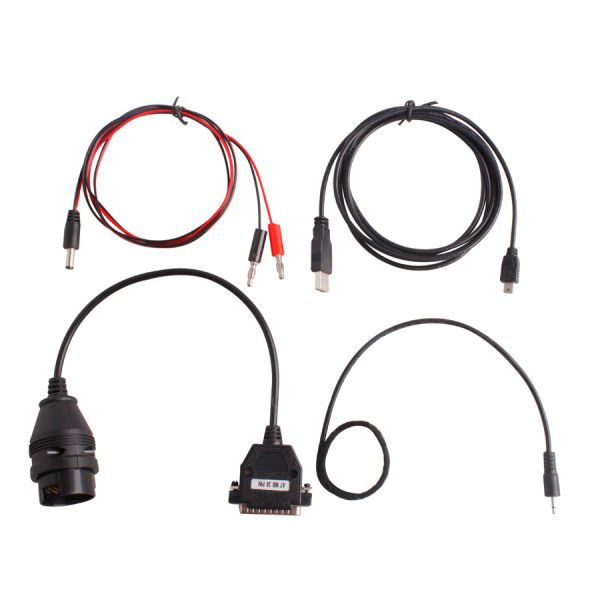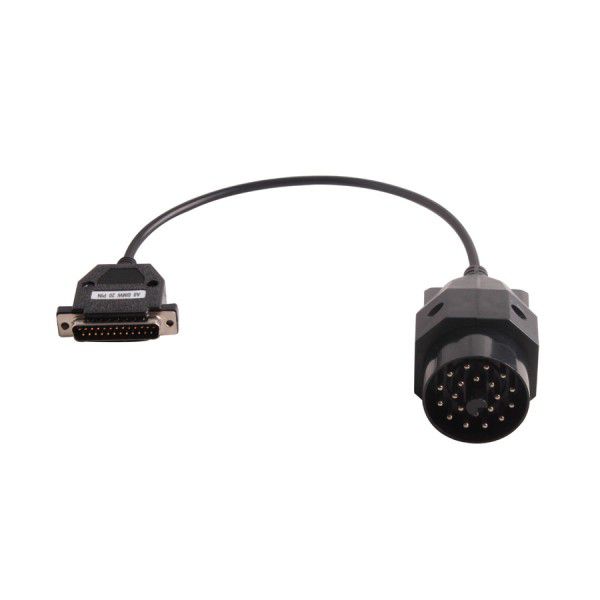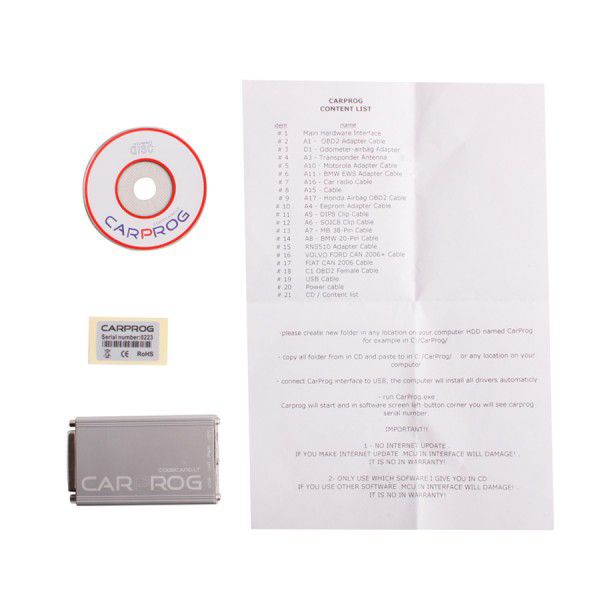 Description
Carprog V10.05 Carprog Full Newest Version (With All 21 Items Adapters)
Top 3 Reasons To Get Carprog V10.05:

1. Latest Version: V10.93
2. Come with All 21 Adapters
3. Support Airbag Reset Function Well
OS: Windows XP is tested 100% working without issue, need luck to test carprog full V10.05 on win7 win8 win10 .
Carprog Full Features and Functions:

Carprog Full function list:
ECU-OPEL - OPEL login reader from motor hybrid ECU. Works with Bosch ME1.5.5, Siemens SIMTEC71, SIMTEC71.1, Delco Diesel, Delco Multec.
OPEL CAN - Opel ECU by CAN programmer - read/change mileage in EDC16, MT35E, HSFI 2.2 read PIN, reset ECU
Renault Airbag reset tool
KIA Airbag Reset tool
Lexus Airbag Reset tool
Rover Airbag Reset tool
Opel Airbag reset tool by direct connection
Saab Airbag reset tool by direct connection
Subaru Airbag reset tool by direct connection
Toyota Airbag reset tool by direct connection
Alfa Romeo Airbag Reset Tool
Fiat Airbag Reset Tool
Porsche Airbag Reset Tool
Suzuki Airbag Reset Tool
Volvo Airbag Reset Tool
VAG CAN programmer
CarProg Dashboard programming
CarProg Dashboard programming package update
Kessy tool - A8, Touareg, Phaeton, Cayenne PIN code reader
CARPROG Motorola (Freescale) HC05 MPU programmer
CARPROG Motorola (Freescale) HC11 MPU programmer
CARPROG Motorola (Freescale) HC08 MPU programmer
CARPROG Motorola (Freescale) 912 and 9S12 MPU
CARPROG CC1
CARPROG CC2
CARPROG CCN
Audi/VW/Seat/Skoda car radio decoding software
1: CarProg Main harware interface
3: D1 - Odometer-airbag Adapter (Dashboard ,Airbag programming adapter )
4: A3 - Transponder Antenna ( Used with all CARPROG immobiliser software )
5: A10 - Motorola Adapter Cable (Motorola MCU programing adapter )
8: A15 - Cable (Used with D1 adapter ,Universal car dashboard and airbag programming adapter )
10: A4 - Eeprom Adapter Cable (Used for eeprom programming)
11: A5 - DIP8 Clip Cable (DIP8 Clip for eeprom programming)
12: A6 - SOIC8 Clip Cable (SOIC8 Clip for eeprom programming)
13: A7 - MB 38-Pin Cable (Used with MB Airbag and dashboard software)
15: RNS510 Adapter Cable (RNS510 radio decoding interface cable )
17: FIAT CAN 2006 Cable (Needed for airbag and dashboard programming)
18: C1 OBD2 Female Cable
19: USB Cable
20: Power cable
Previous: 20PCS/lot CK-100 Auto Key Programmer CK 100 V46.02 SBB The Latest Generation
Next: 10PCS/lot CK-100 Auto Key Programmer CK 100 V46.02 SBB The Latest Generation