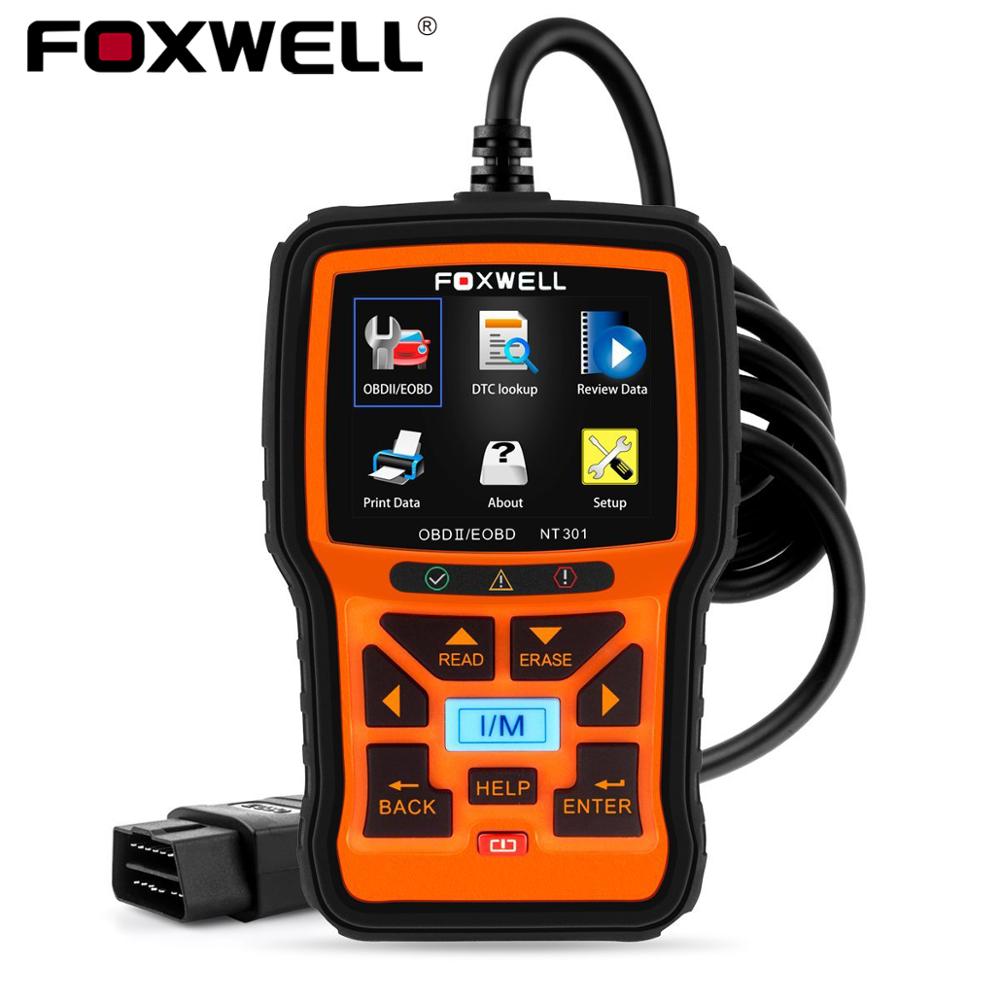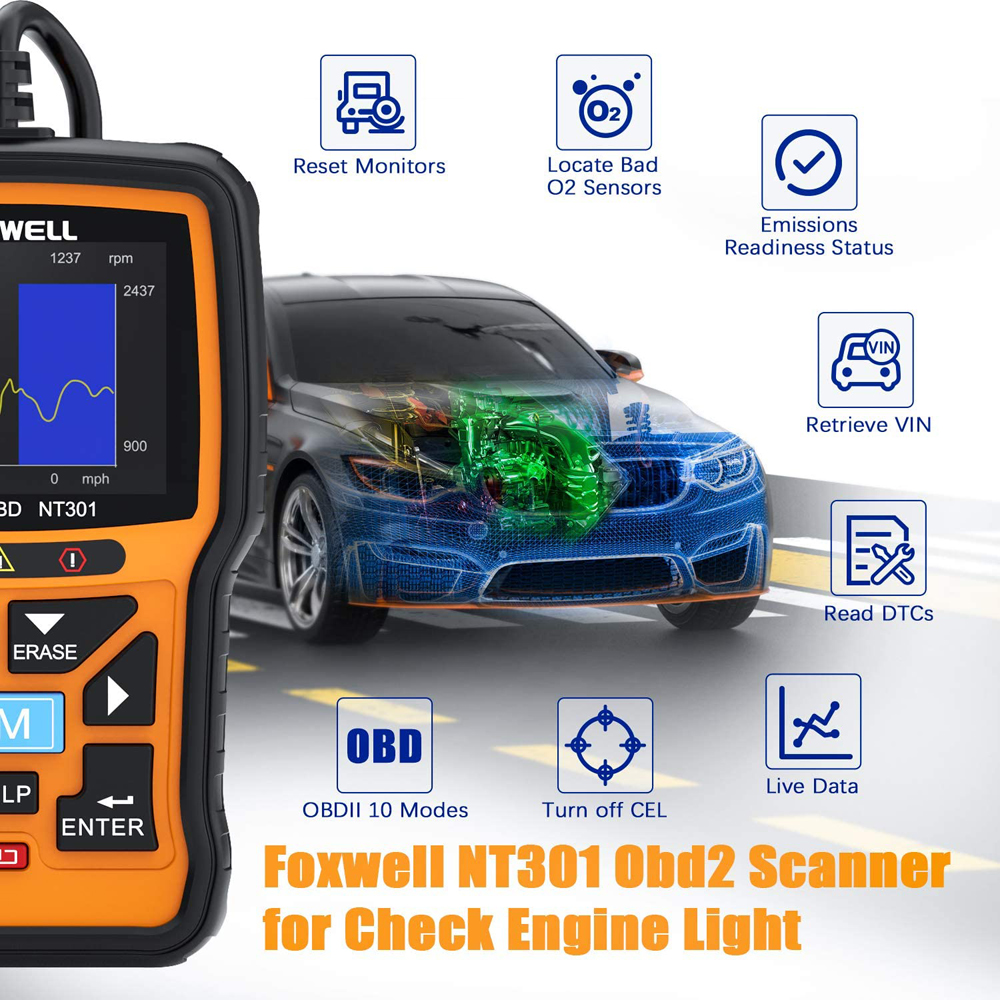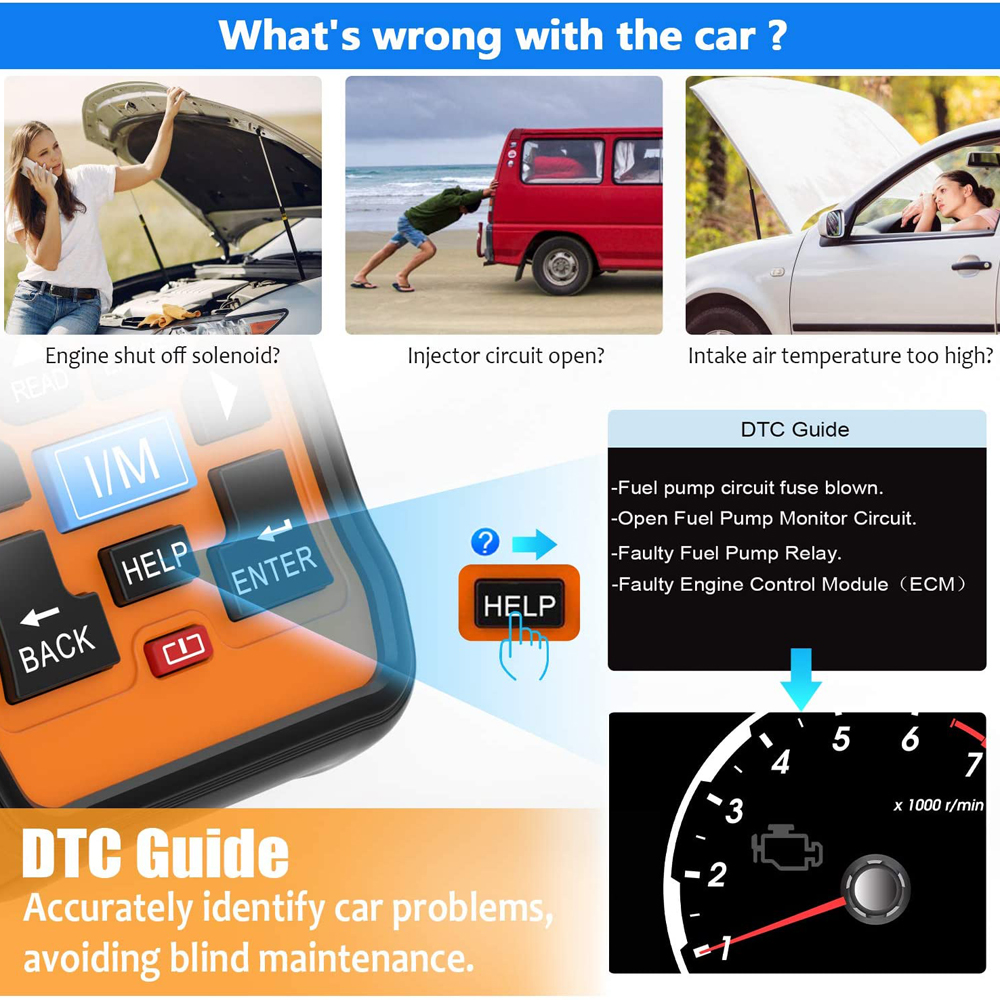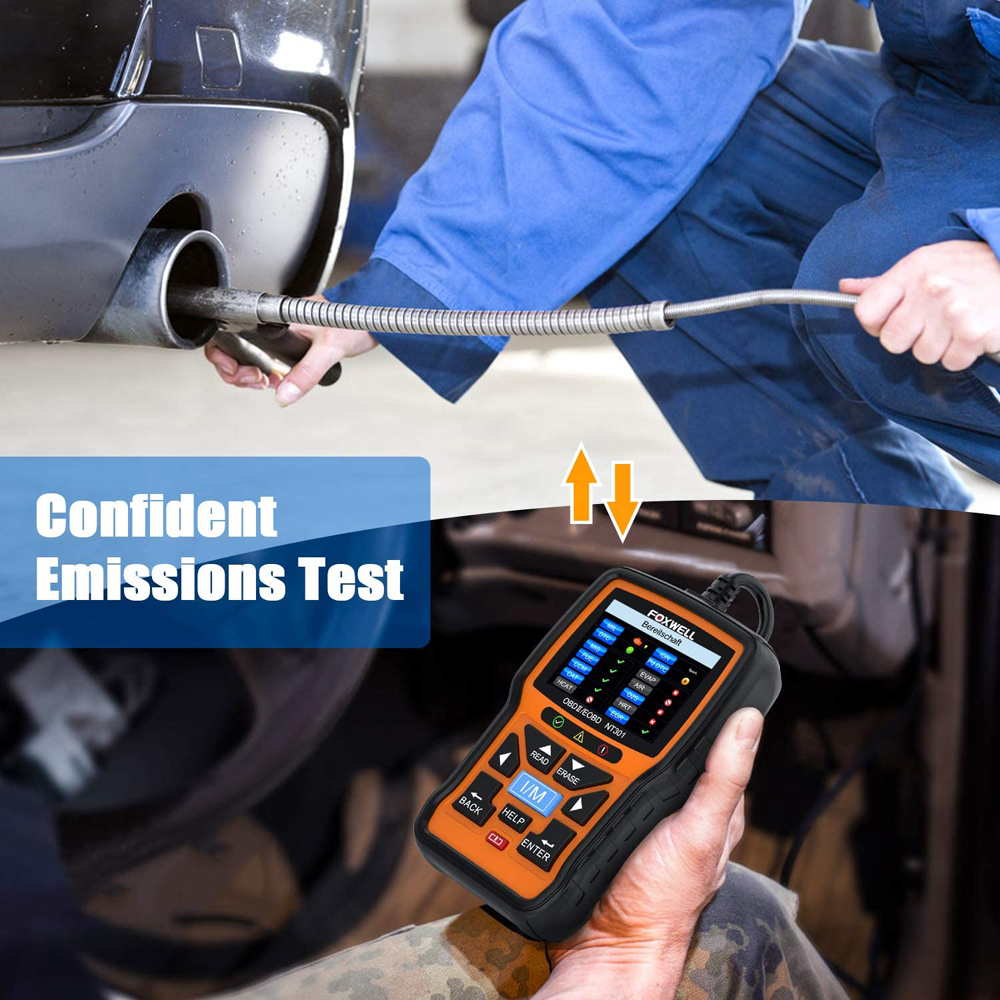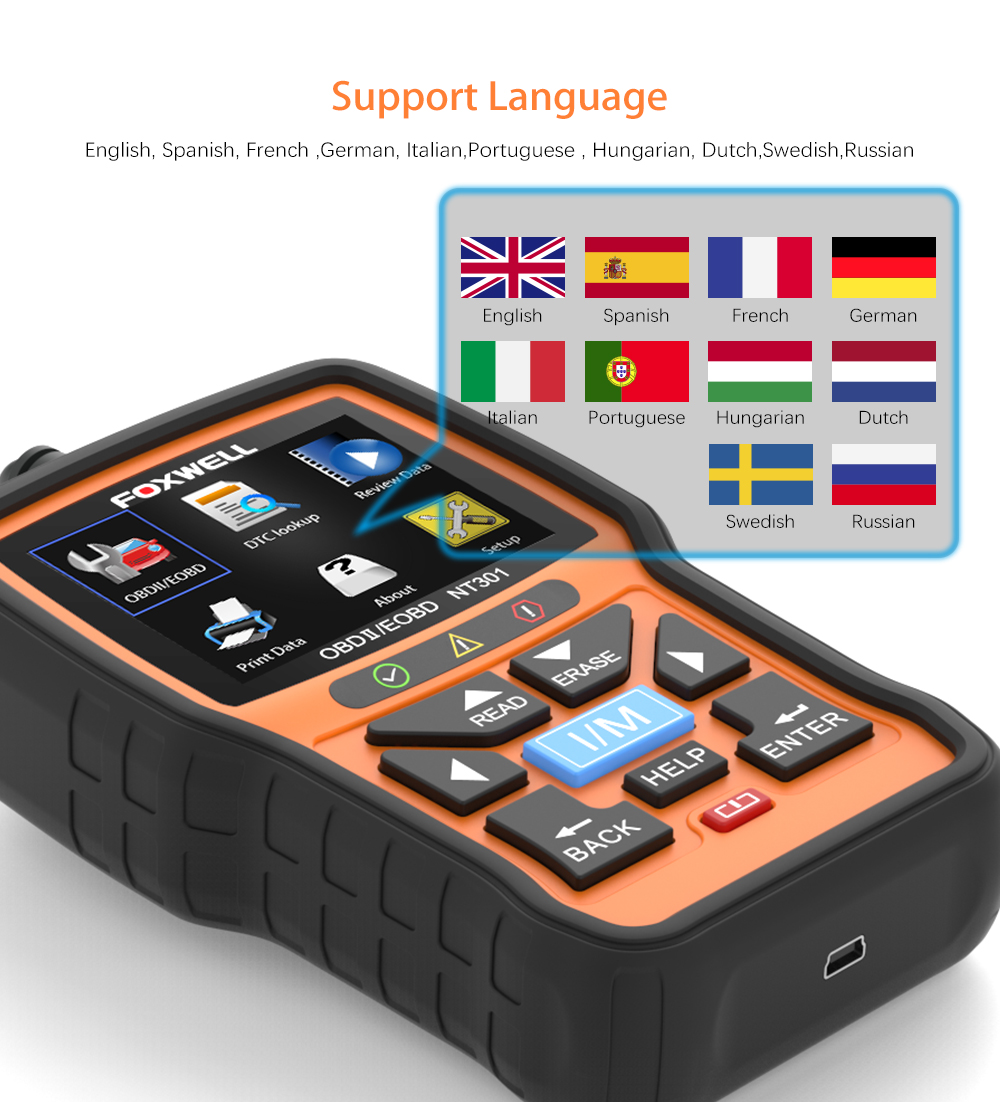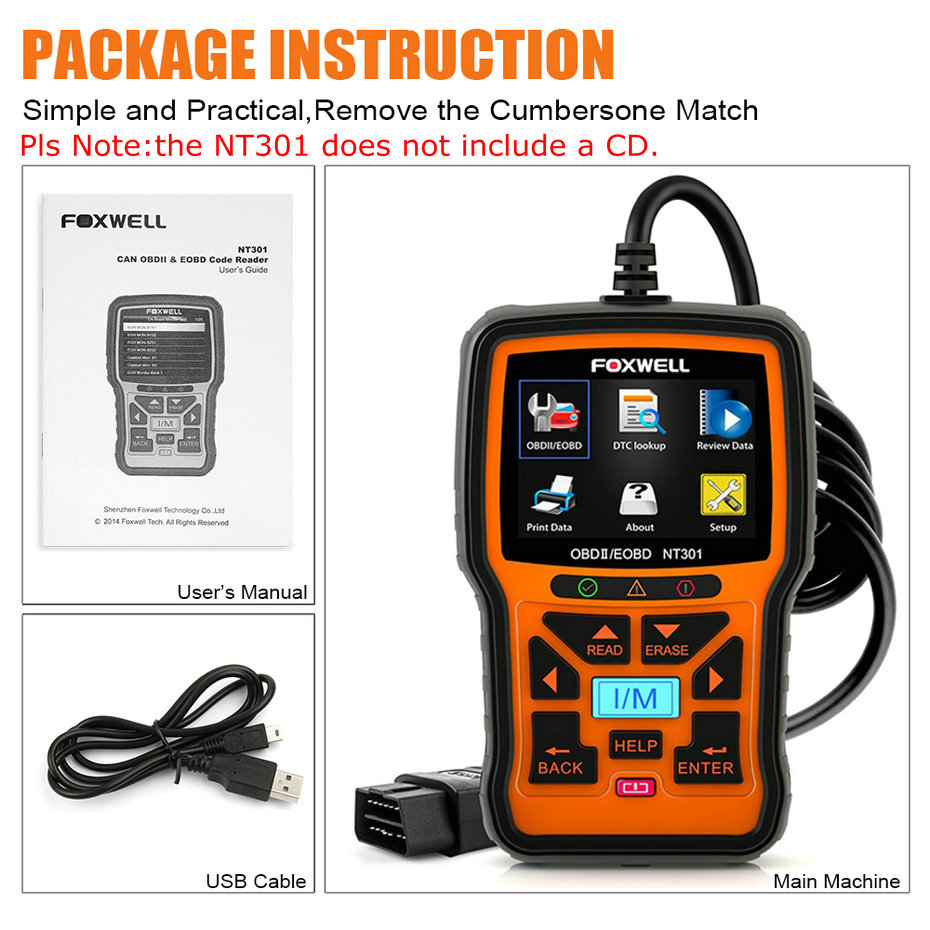 Description
The NT301 CAN OBDII/EOBD Code Reader from Foxwell is the easiest and quickest solution for OBD faults. When it comes to diagnosing Check
engine
issues you'd never go wrong with the new NT301
Code Reader
. It offers such useful information for entry-level pro and savvy DIYer that they can quickly and efficiently troubleshoot
OBD2
/EOBD problems on today's vehicles. In addition, it's 2.8'' TFT color screen and hot keys for I/M readiness test, and reading/clearing DTCs make it excellent value for money.
​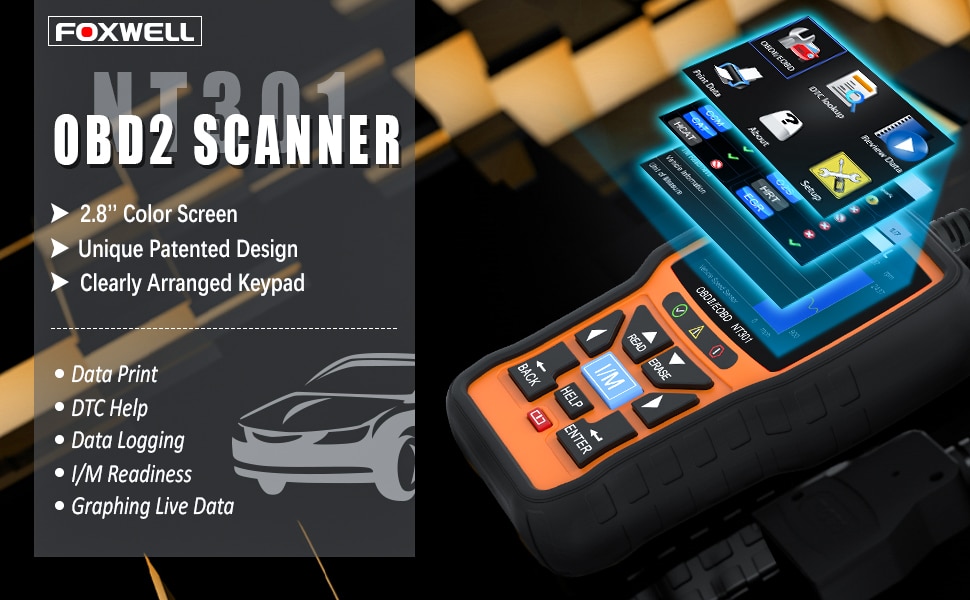 Support Full 10 engine System Functions
Reading Codes: Show the detailed description of the Diagnostic Trouble Code (DTCs)
Erasing Codes & Reset: Turns off Check Engine Light (MIL), clears codes and resets monitors.
Data Stream: Reads and displays live ECU/
PCM
data stream, plotting functions graphically and stores freeze frame data.
I/M Readiness Status: Shows whether the various emissions-related systems on the vehicle are operating properly and are ready for inspection and maintenance testing.
Read Live Data Stream: Show the information of continuous data stream from a vehicle in live graphic (waveform) display.
View Freeze Frame Data: Check the certain vehicle conditions which are recorded by the on-board computer at the time the emission-related fault occurs.
O2 Sensor Test: Allows retrieval and viewing of O2 sensor monitor test results for the most recently performed tests from the vehicle's on-board computer.
On-Board Monitor Test: Retrieves and displays test results for emission-related powertrain components and systems.
Read Vehicle Information: Display the information such as VIN (Vehicle Identification Number), CID (Calibration ID) and CVN (Calibration verification number), etc.
Component Test: Certain vehicle components can be actuated by commands sent from the scanner to test their operability.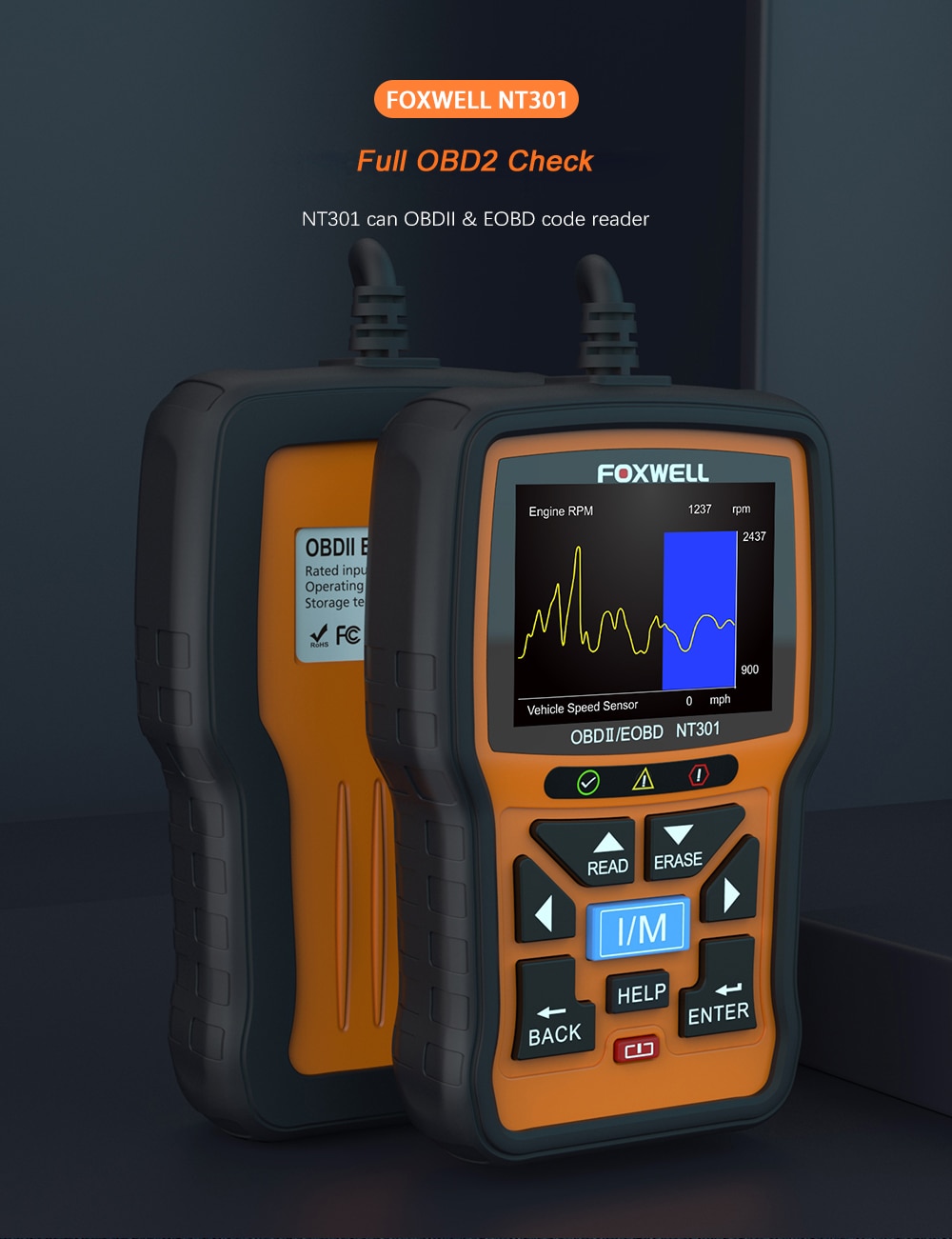 I/M One-Key Fast Check
Quick state emissions readiness check and drive cycle verification.
red-yellow-green leds and build-in speaker indicate emissions monitor status,
they can also help catch intermittent problems or confirm repairs during a drive cycle.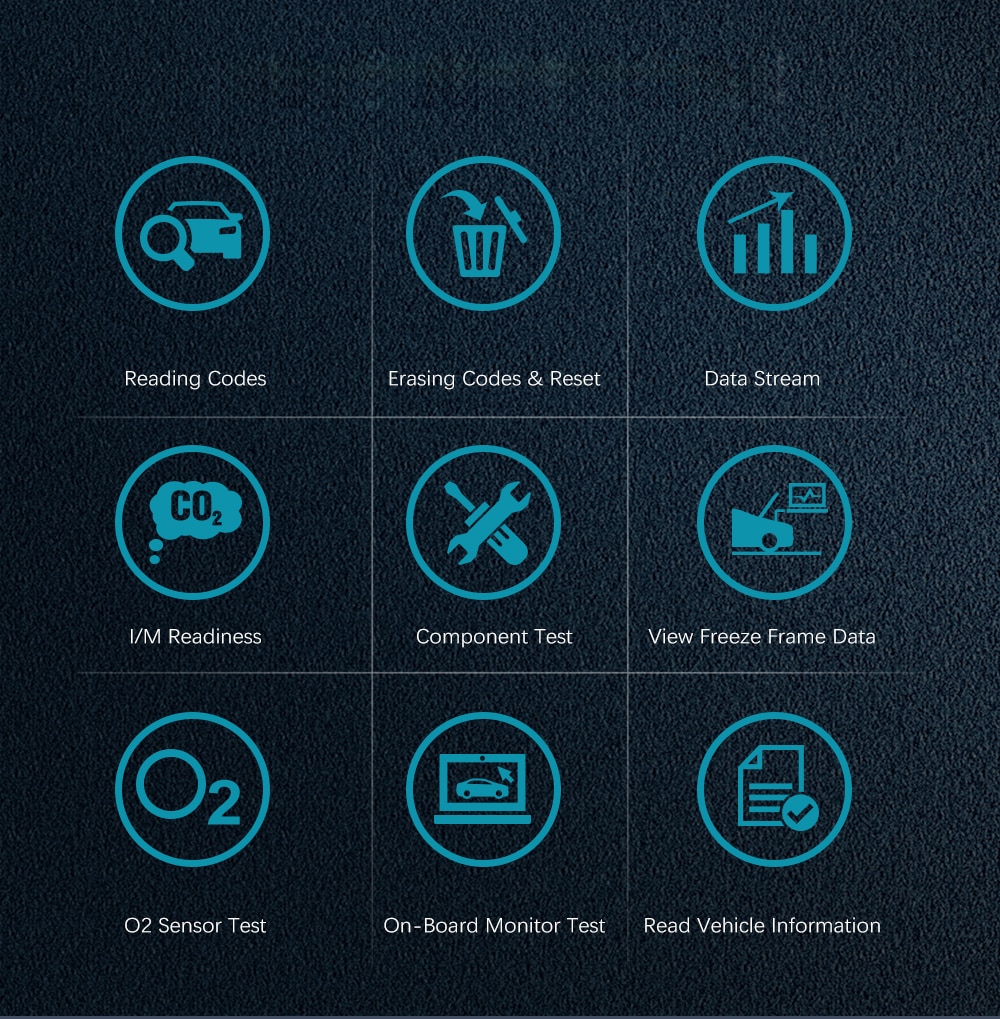 NT301 does not only read and clear engine system faults, Display fault code definition automatically, it also shows live vehicle sensors data in text and graph format, and allows you to focus on any suspicious or symptom-specific data parameters.
It reads freeze data, which shows engine conditions such as fuel trim, engine coolant temp, etc., at the time the malfunction indicator lamp (MIL) was set.
Automatic VIN acquisition and decoding makes it much easier to read manufacturer specific codes and enhanced mode 6 data.
Clearly arranged keypad, menu-driven navigation, hotkeys and 2.8" TFT color screen together make it extremely easy to use.
OBDII monitors supported: Misfire Monitor, Fuel System Monitor, Comprehensive Components Monitor, Catalyst Monitor, Heated Catalyst Monitor, Evaporative System Monitor, Secondary Air System Monitor, Air Conditioning Refrigerant Monitor, Oxygen Sensor Monitor, Oxygen Sensor Heater Monitor, Exhaust Gas Recirculation System Monitor
Supported OBD2 Protocols: J1859-41.6, J1850-10.4, ISO9141, KWP2000 (ISO 14230), CAN (Control Area Network ISO 11898).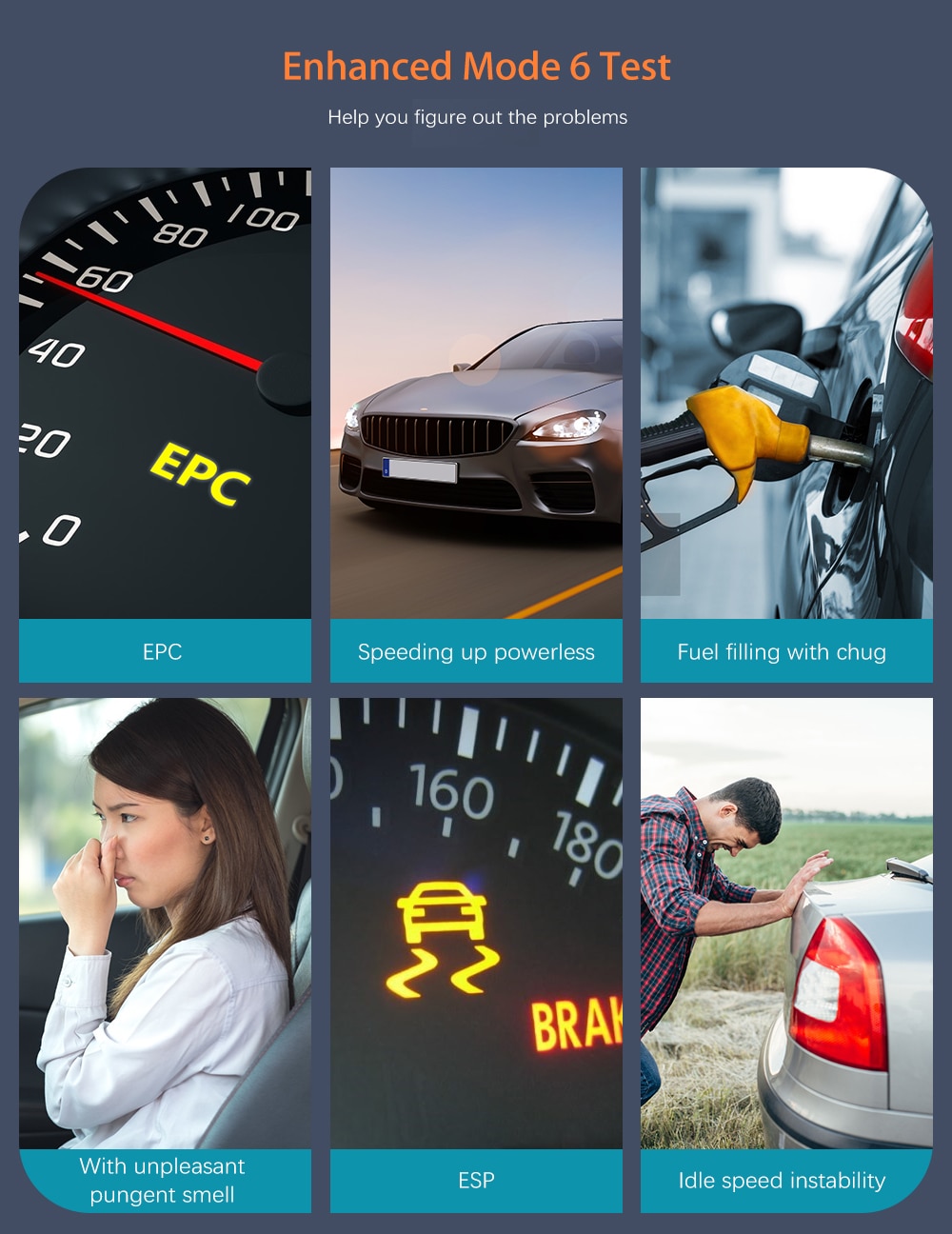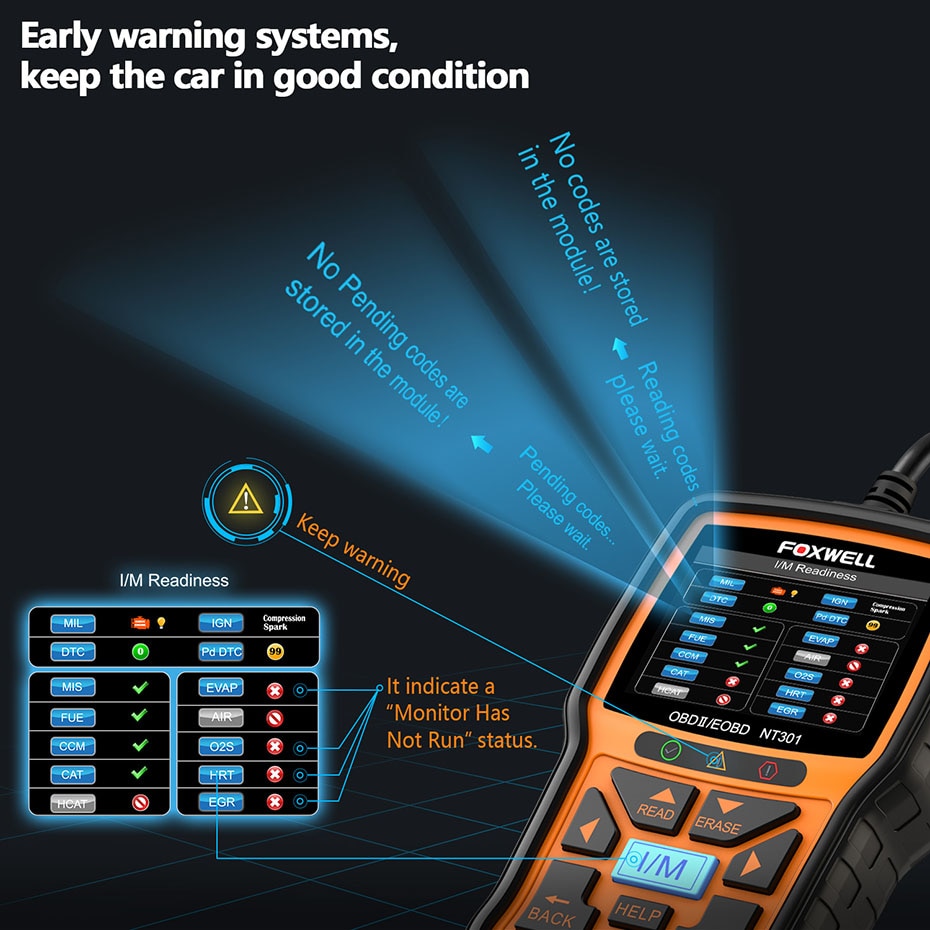 FOXWELL NT301 Diagnostic Tool Support Languages :
Three multilingual package for options: (1) English, français, Español, Deutsche and italiano (2) English, Português, Magyar, Nederlands, svenska (3) English, русский,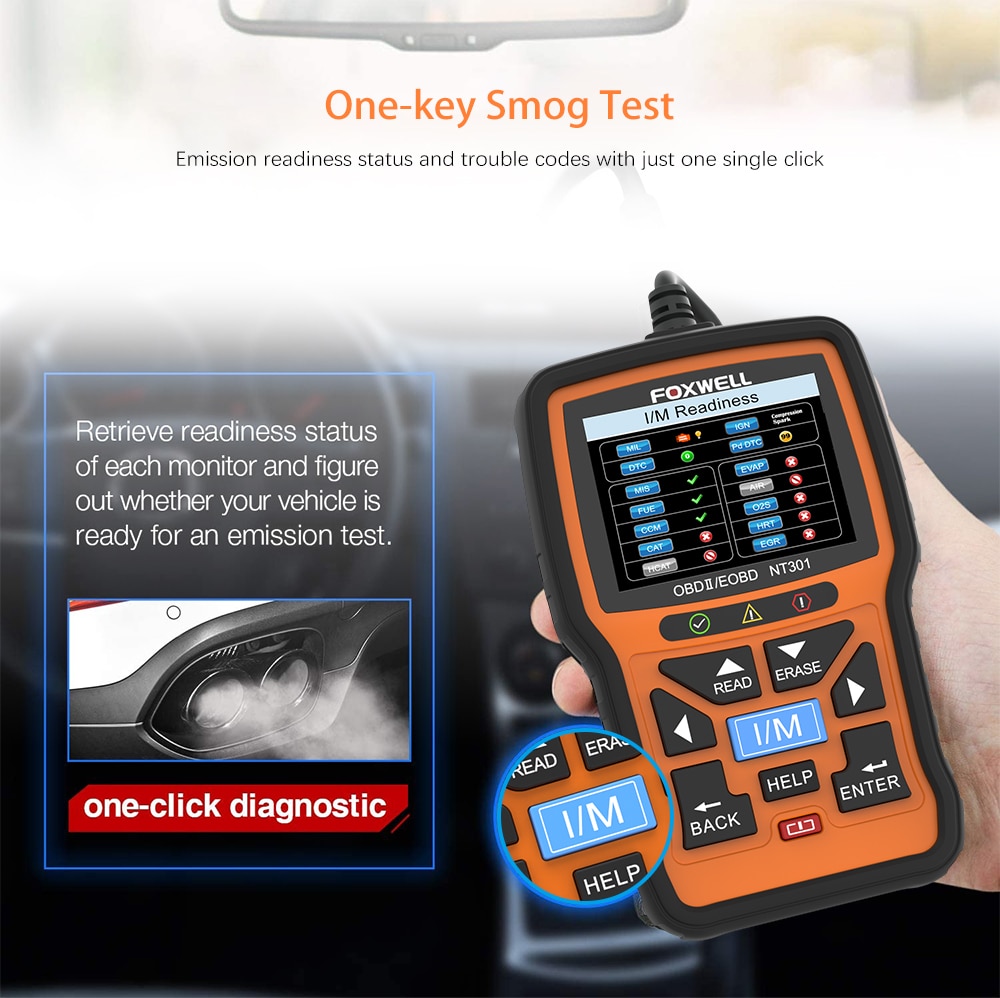 How To Use Foxwell NT301?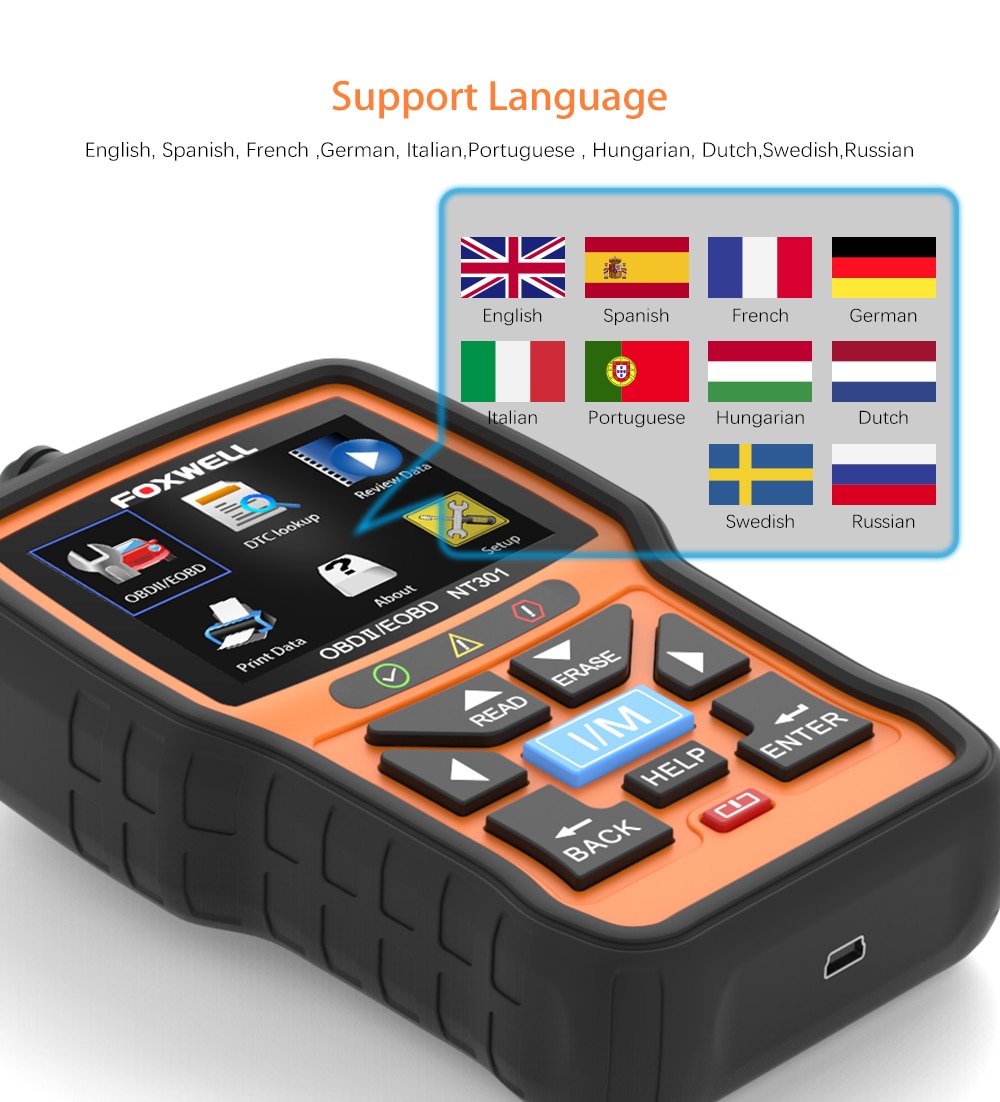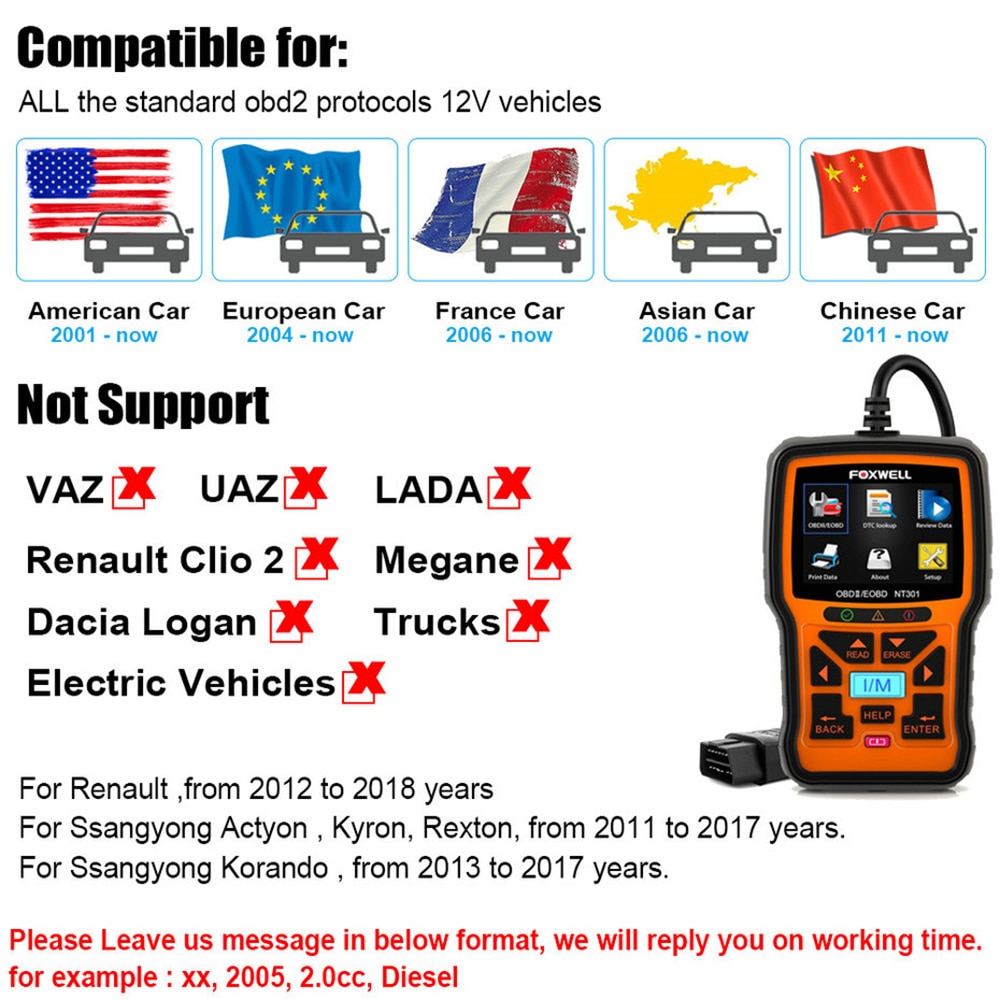 FOXWELL NT301 Diagnostic Tool Support Car List :
1. America Car List: (include Brazil)
Need standard obd2 , and release from 2000 years to now
2. Europe Car List:
Need standard obd2 , and release from 2003 years to now
3. Asia Car List: (include Australia)
Japanese car Need standard obd2 , and release from 2006 years to now
Chinese car Need standard obd2 , and release from 2011 years to now
Fit for BYD, Fit for Chery, Fit for Geely, Fit for Great Wall, Fit for Karry
Ssangyong cars need after 2015 years.
​​Does not support Lada , UAZ , VAZ .
Notice : No Car OBD2 Scanner can work for all cars, If the device does not fit for your car, please try to test on another newly car.
FOXWELL NT301 Free Update Forever
Stpe1: Download the update tool from foxwell official website, connect the NT301 to PC and login in the foxwell program , the device will be automatcially detected.
Stpe2: You can go to setting , select the language of your software package.
Step3: Click online update, it will download the software, then click on Offline update, you may install the patch.
Notice:
All of our user manual are English in the package,
But we have French ,Spanish ,German language user manual on the foxwell office website, (foxwelltech.com).
you can download it yourself, thanks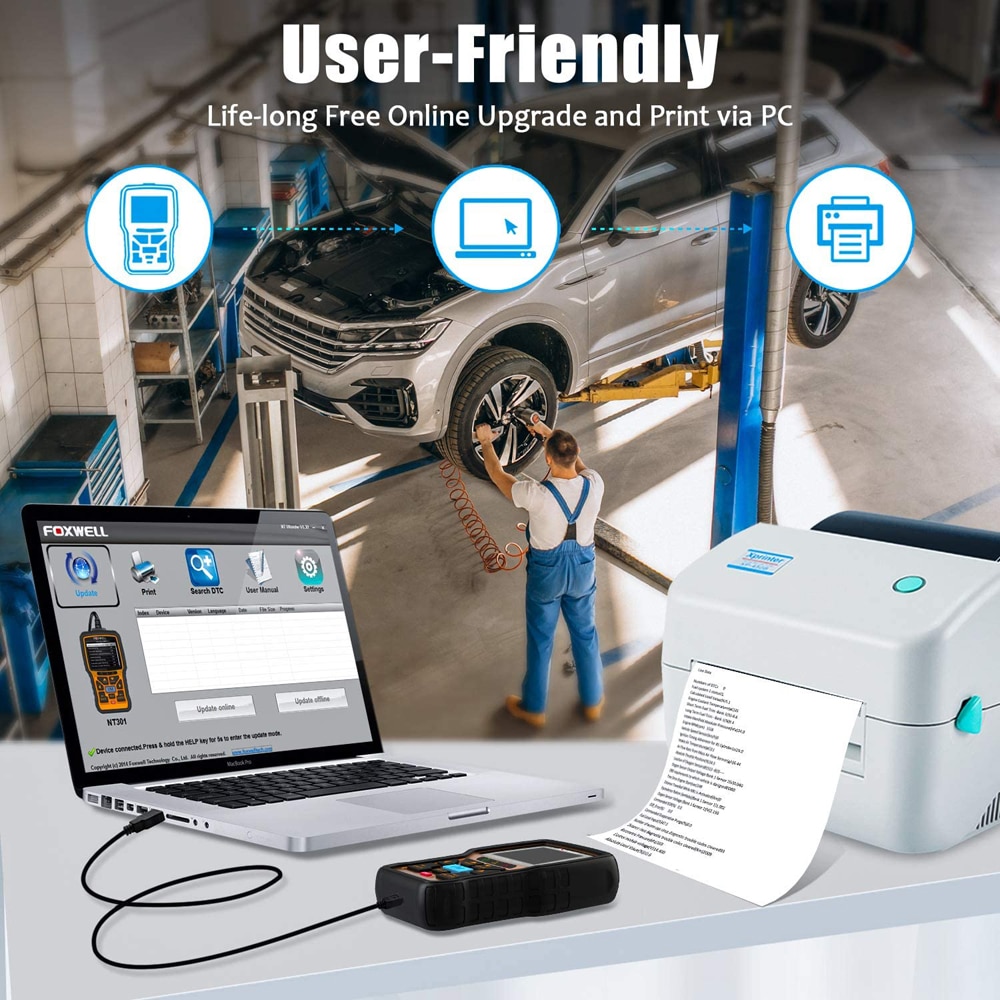 FOXWELL NT301 OBD2 Scanner Specification:
Display: 2.8"TFT color screen
Operating Temperature: 0 to 60 (32 to 140)
Storage Temperature: -20 to 70 (-4 to 158)
Power: 8 to 18 V provided via vehicle
Supported Protocols: J1859-41.6, J1850-10.4, ISO9141, KWP2000 (ISO 14230), and CAN (Control Area Network ISO 11898
Weight: 0.6Kg

Package Including:
1 x FOXWELL NT301 Diagnostic-Tool
1 x English User Manual
1 x USB cable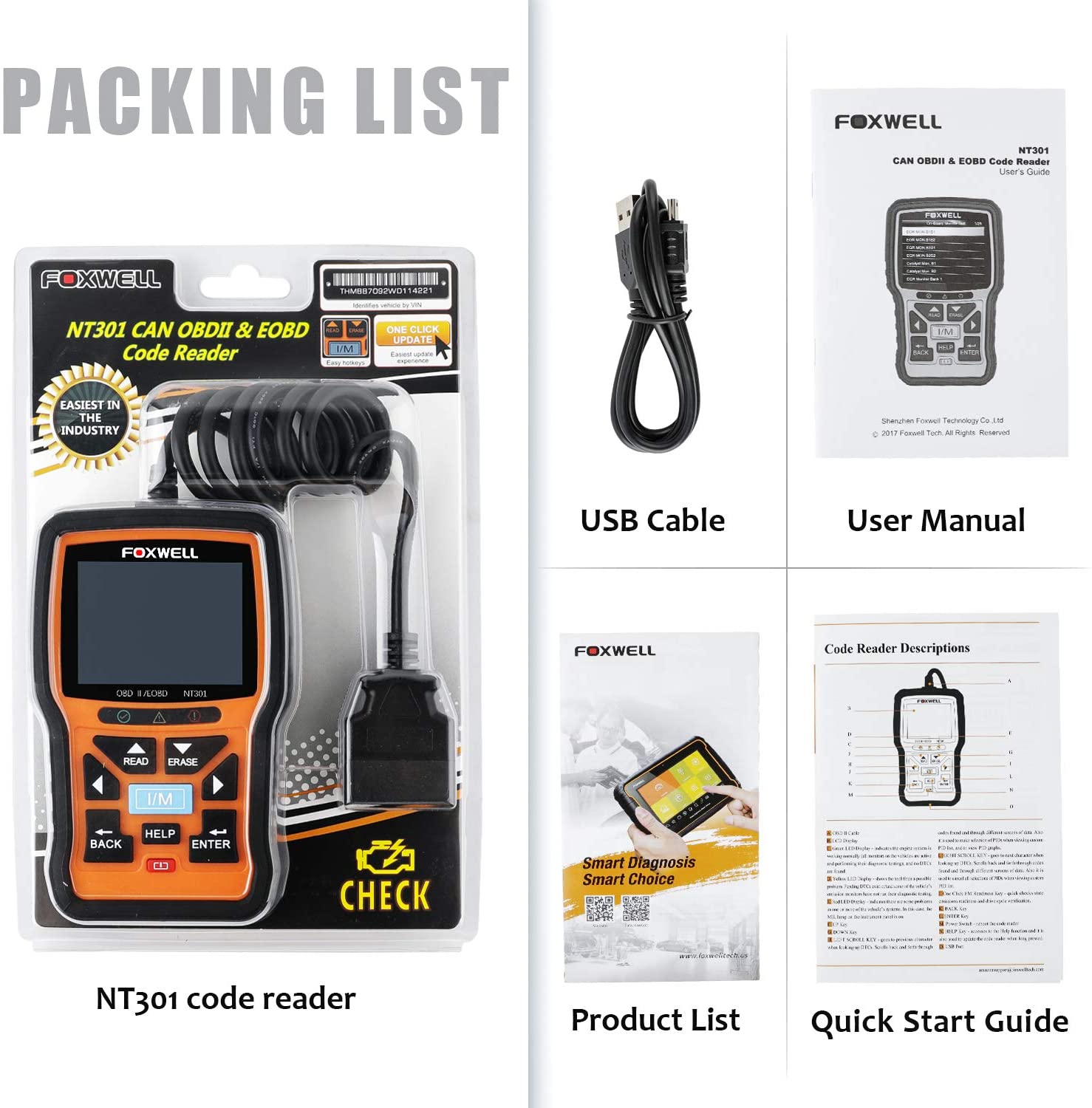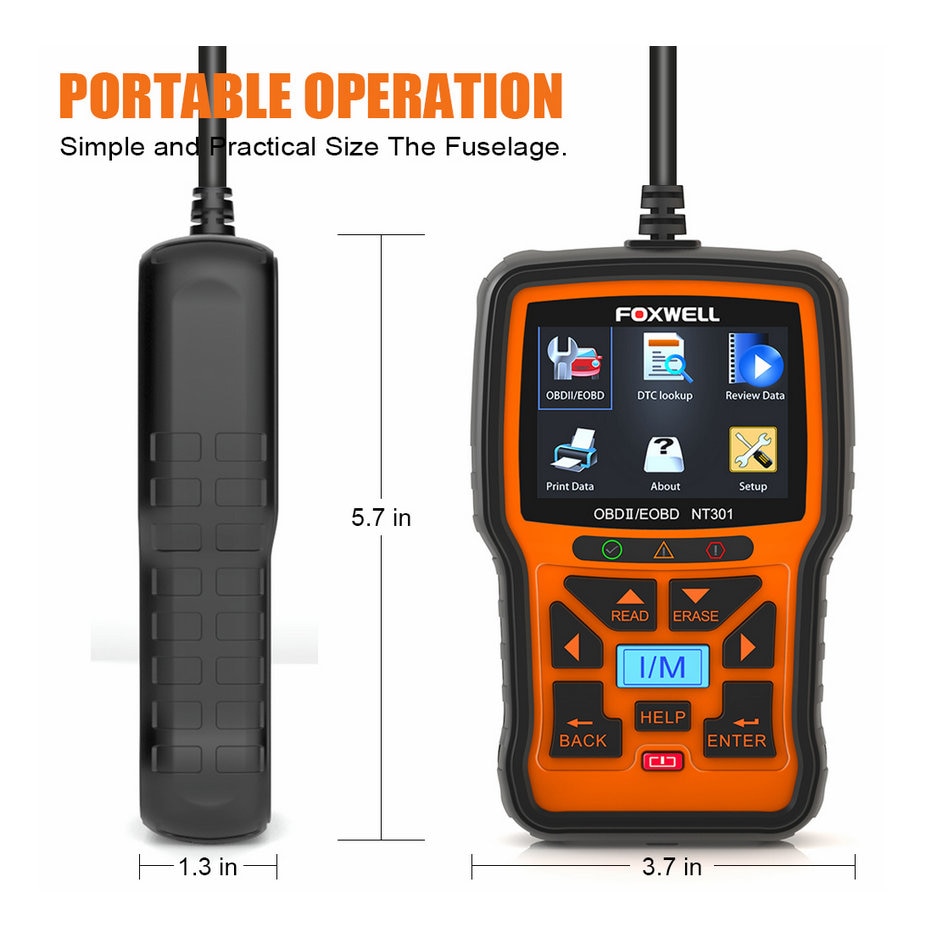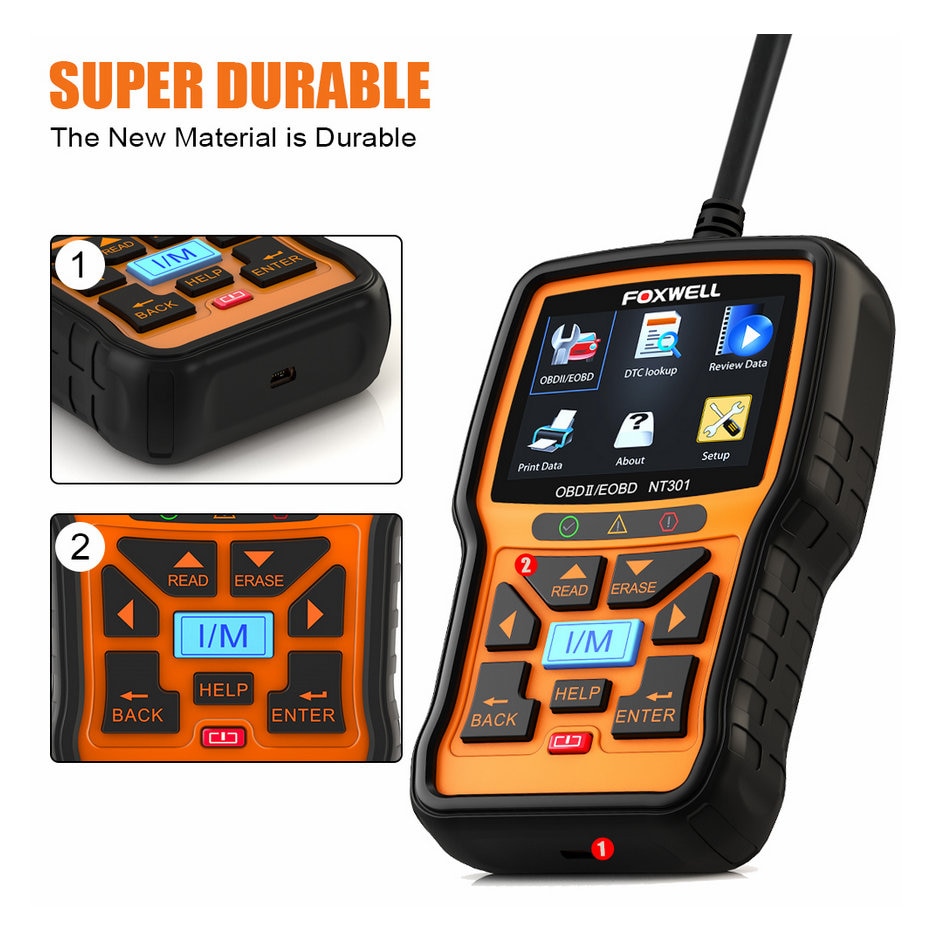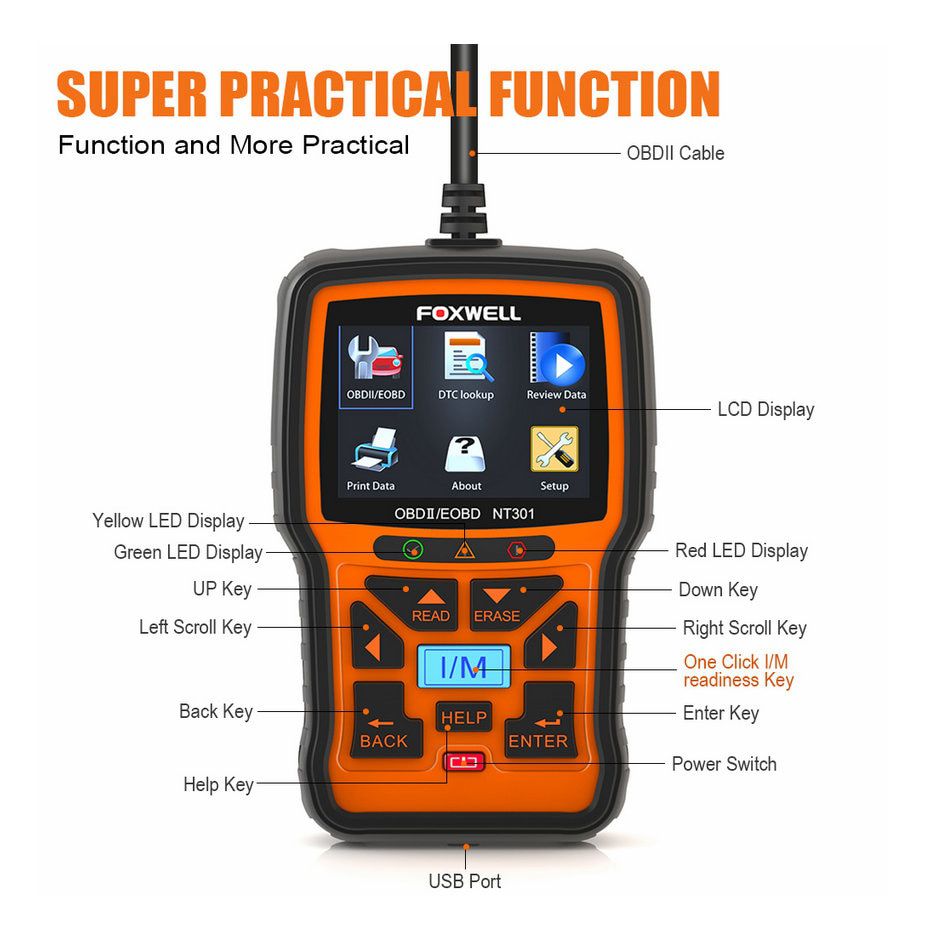 Previous: XTOOL iOBD2 Mini OBD2 EOBD Scanner Support Bluetooth 4.0 for iOS and Android
Next: AUGOCOM MINI ELM327 Bluetooth OBD2 Hardware V1.5 Software V2.1