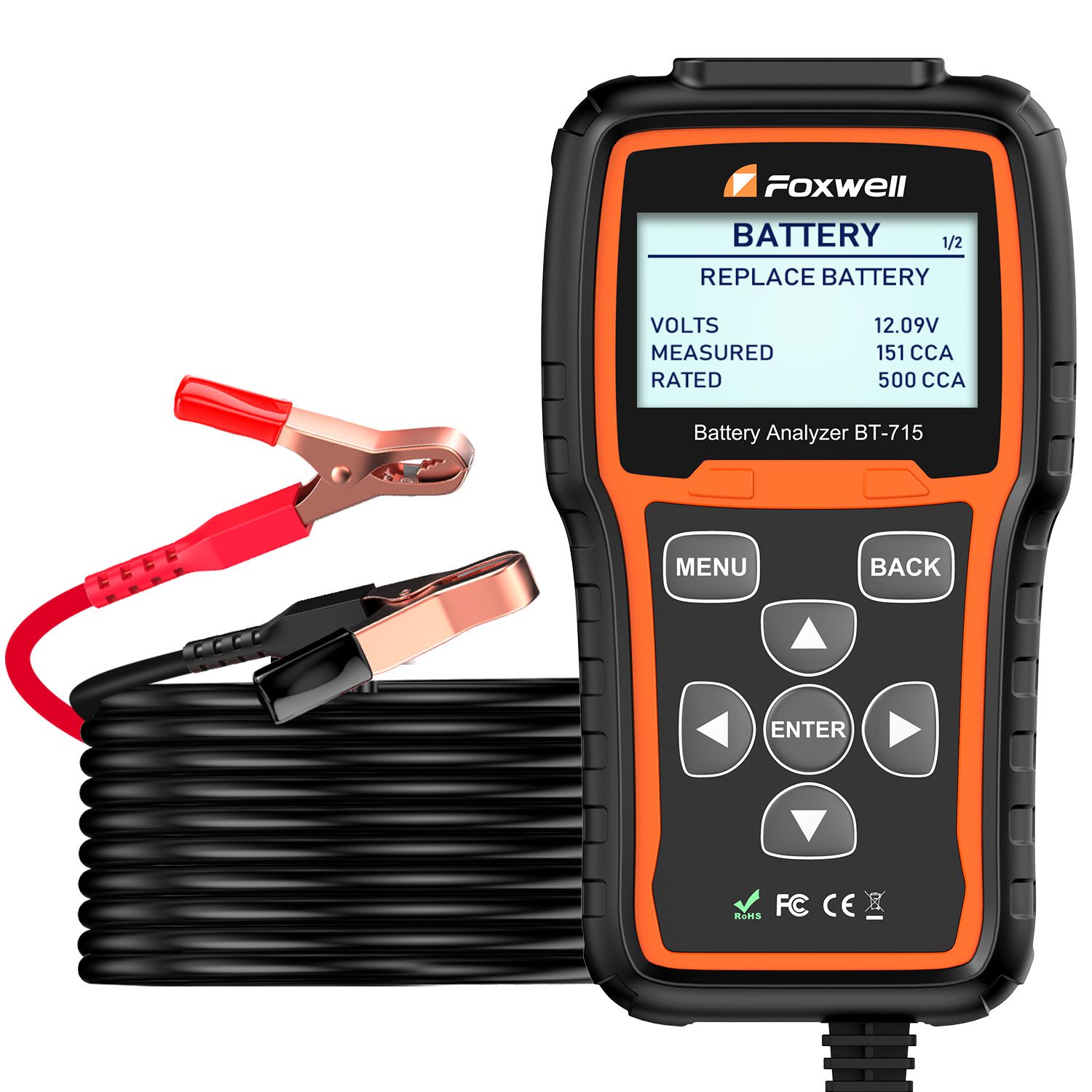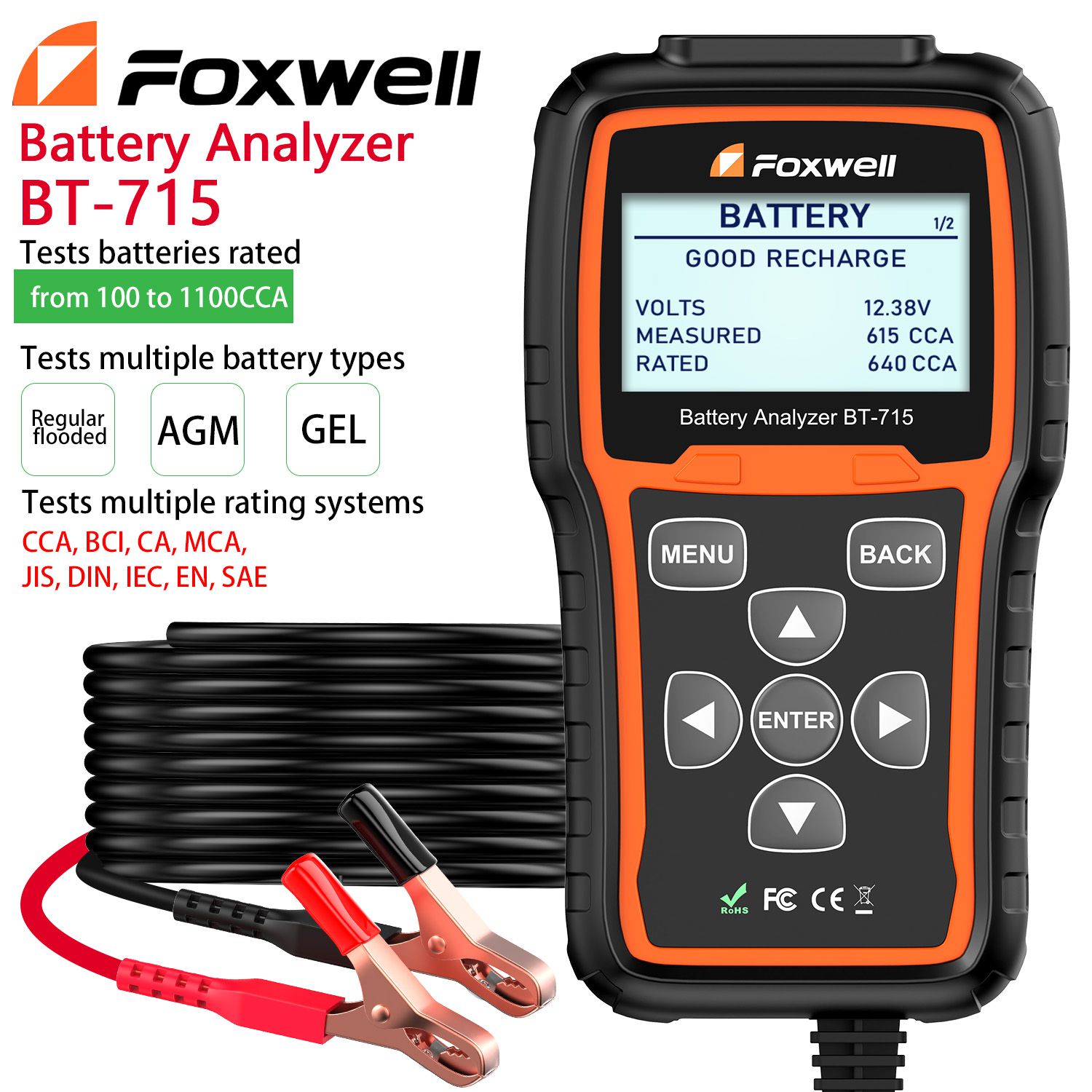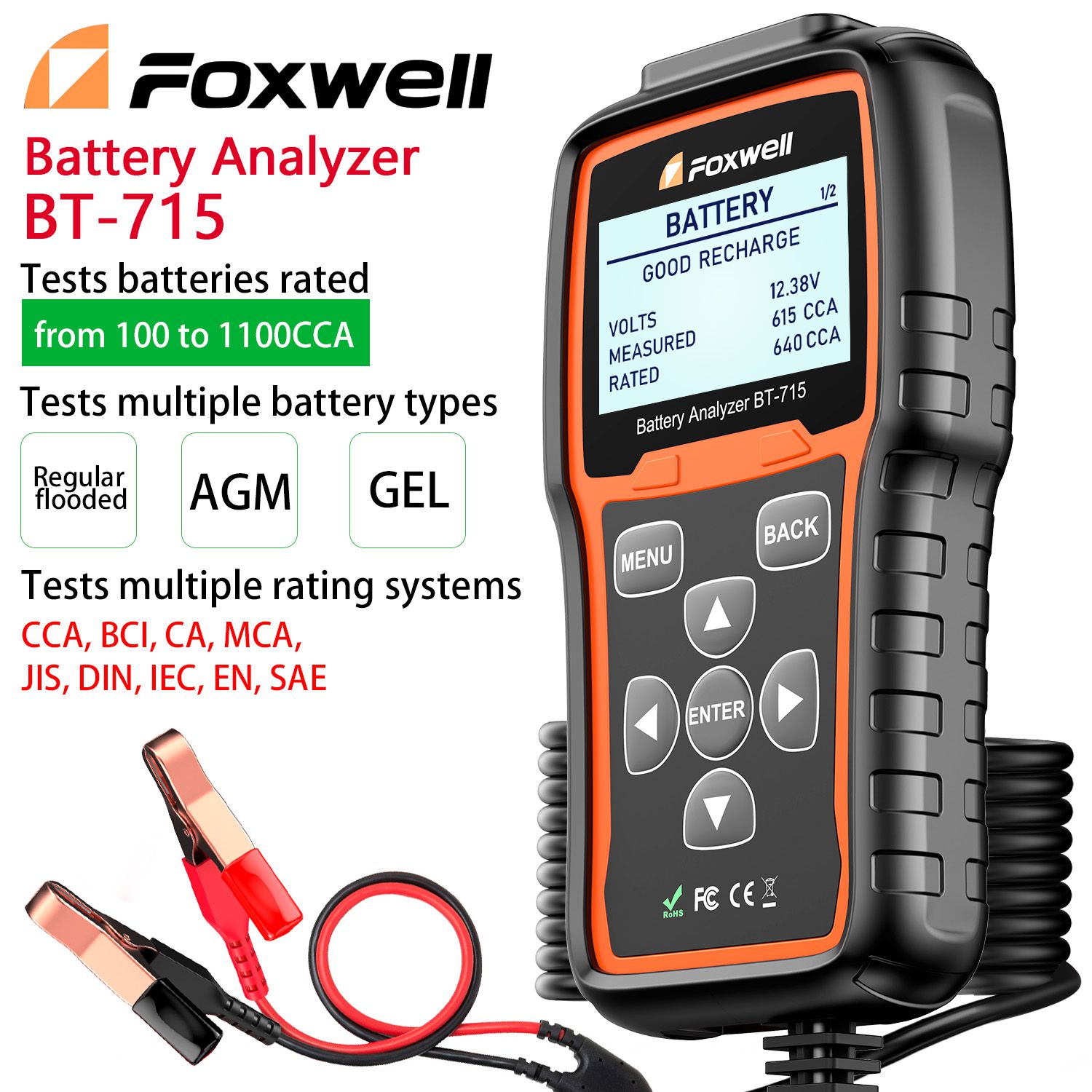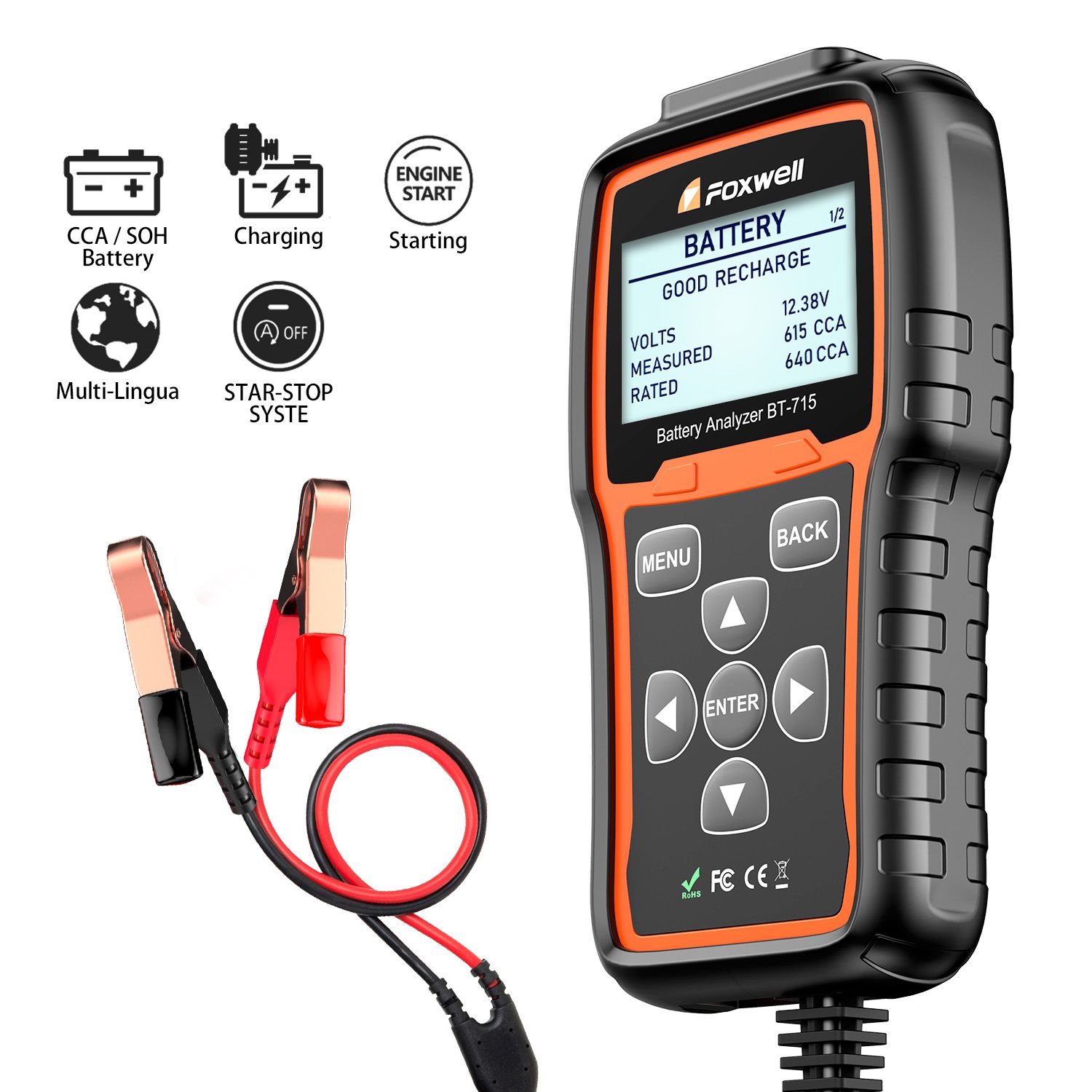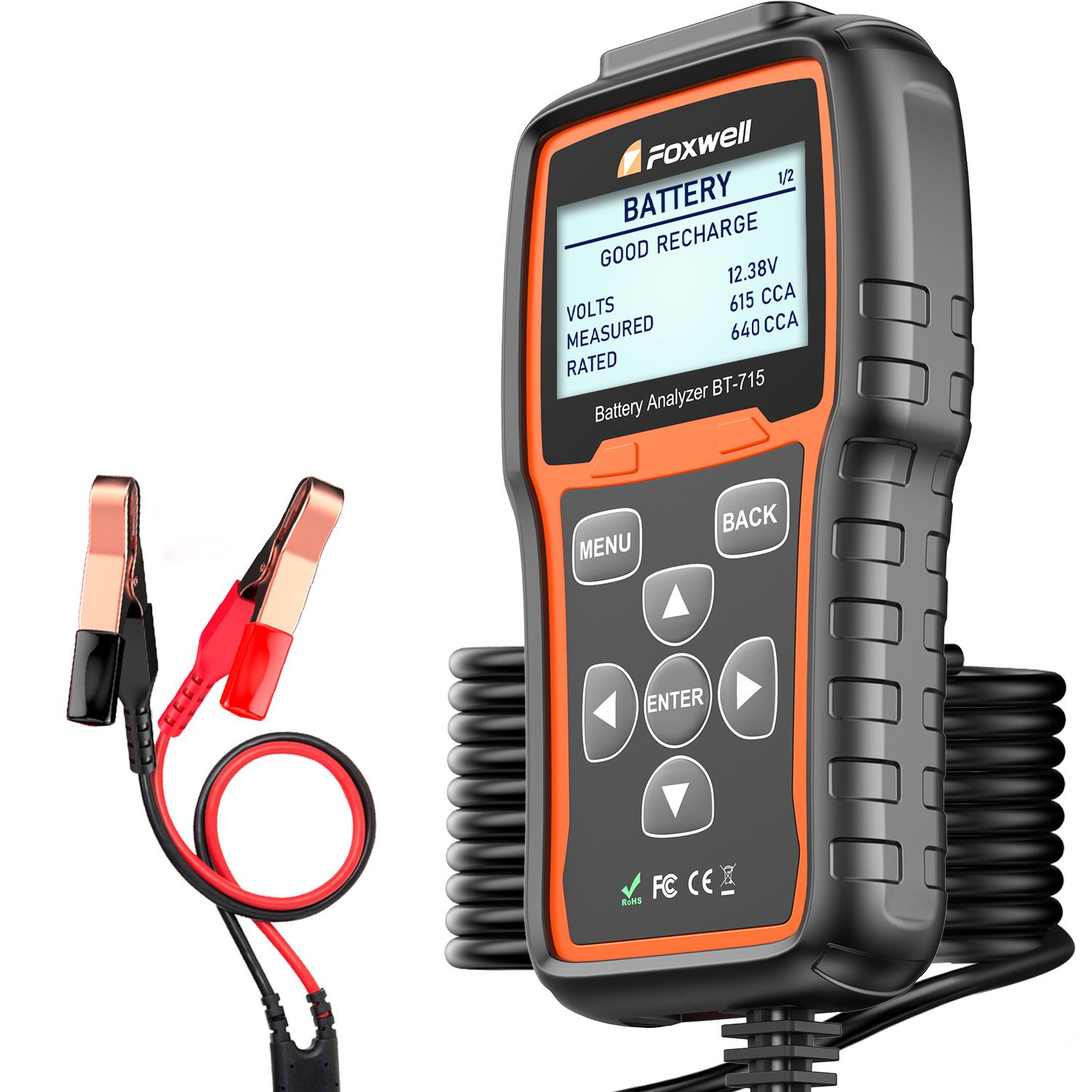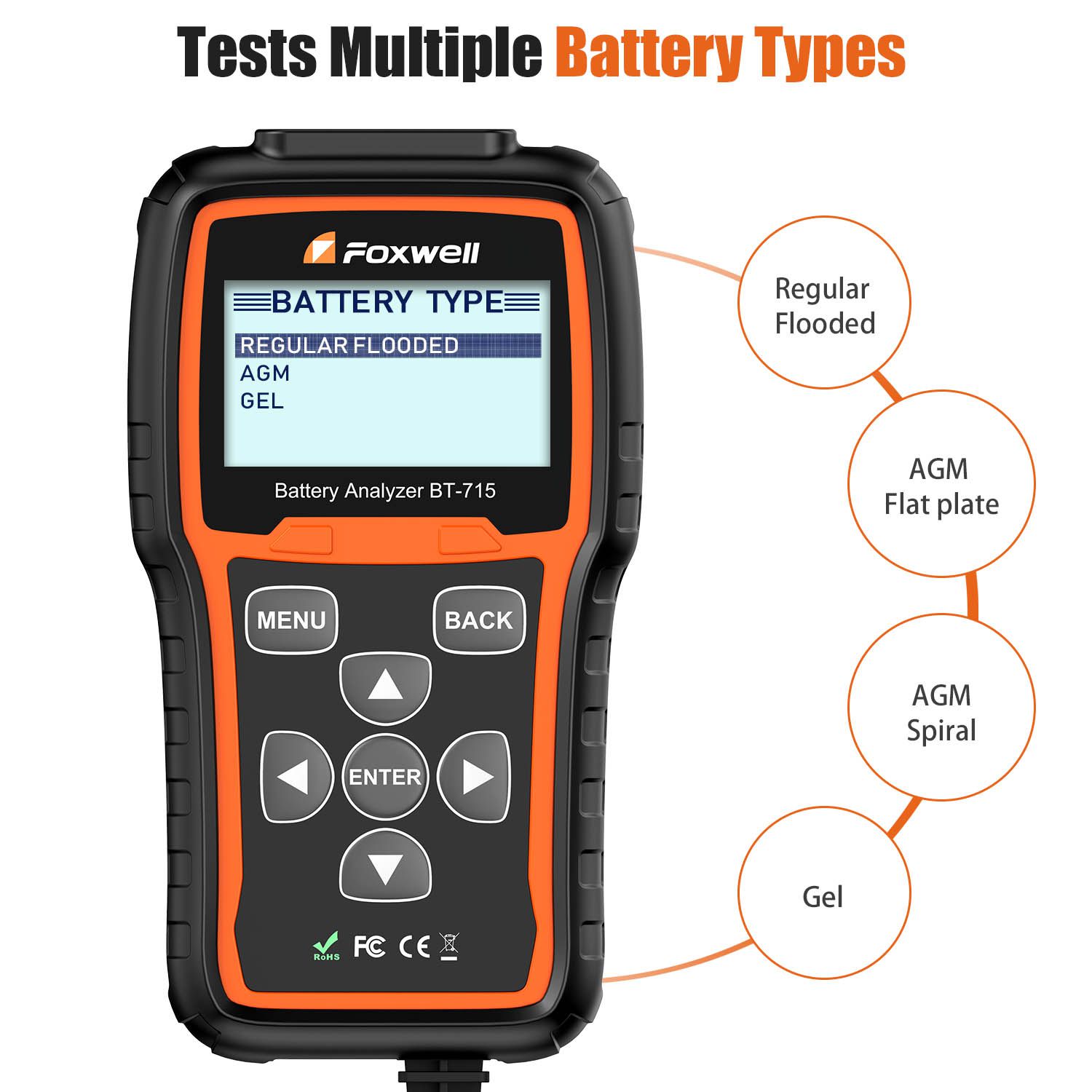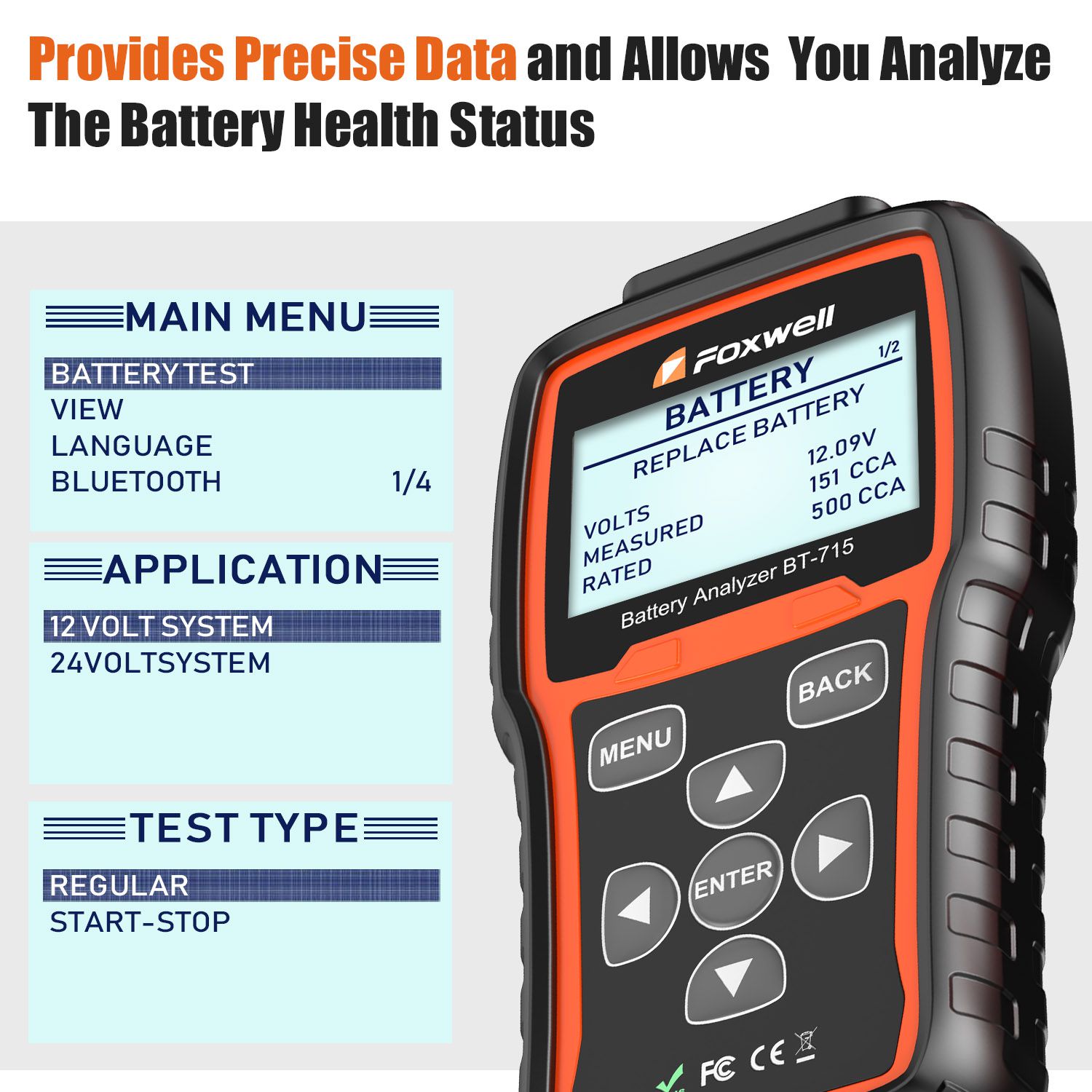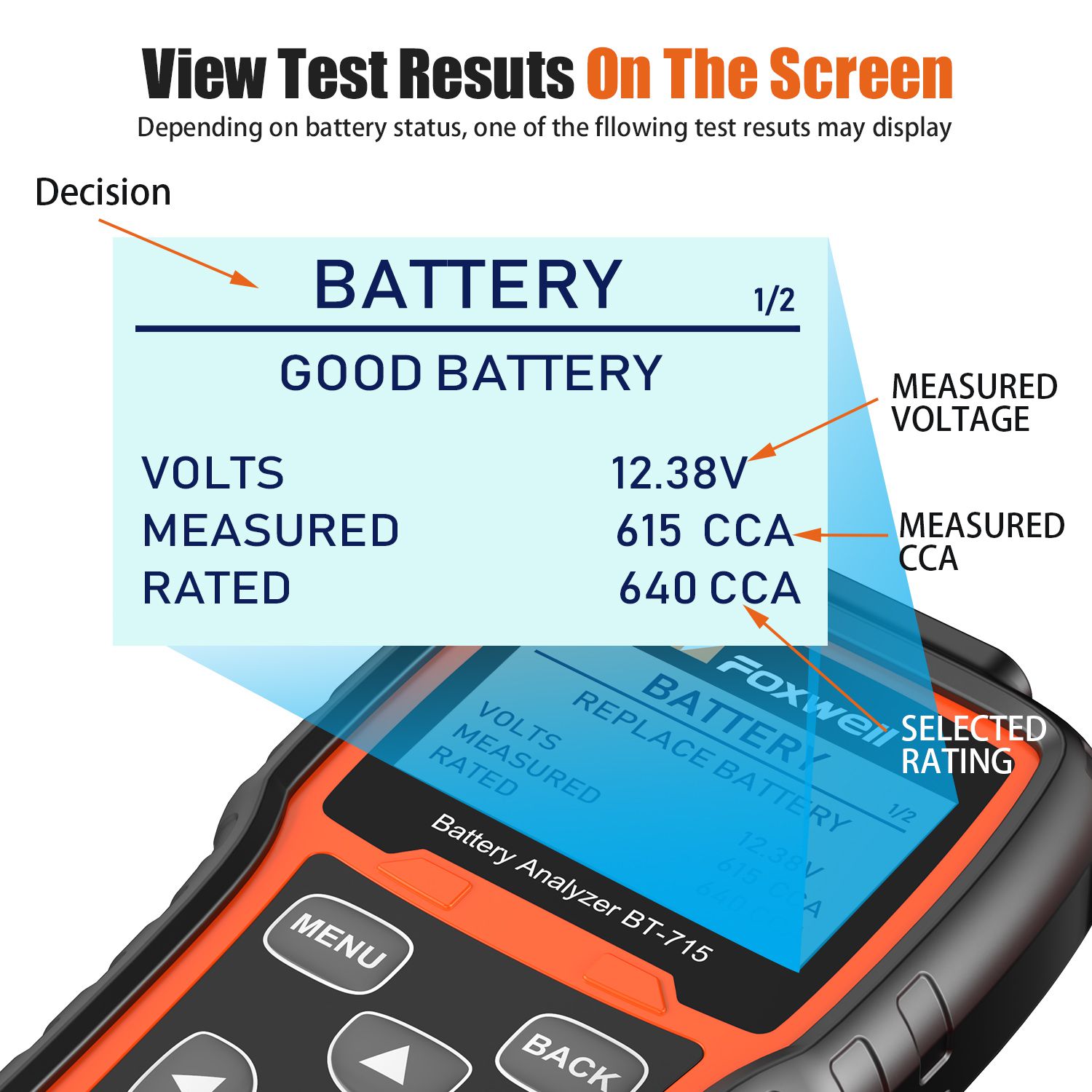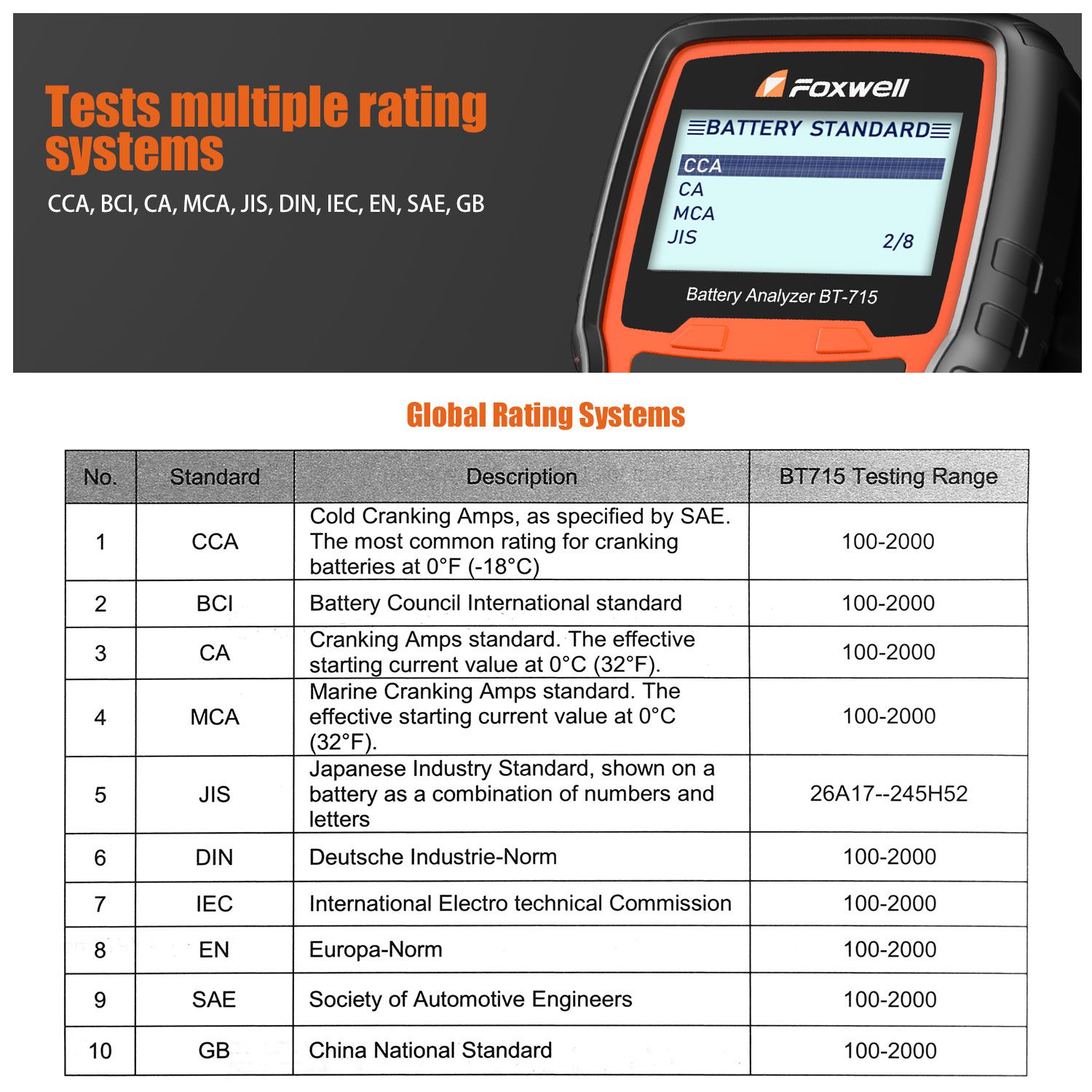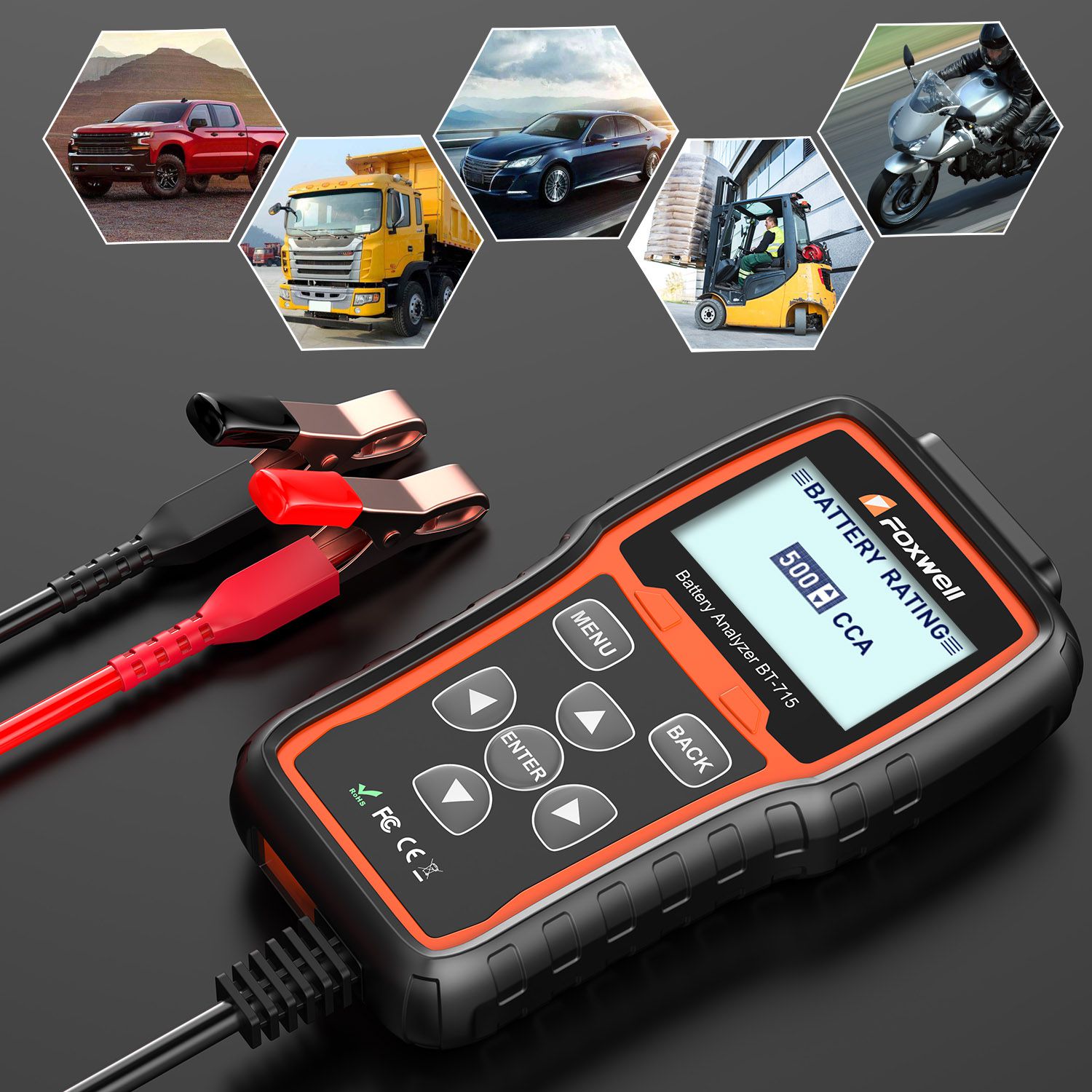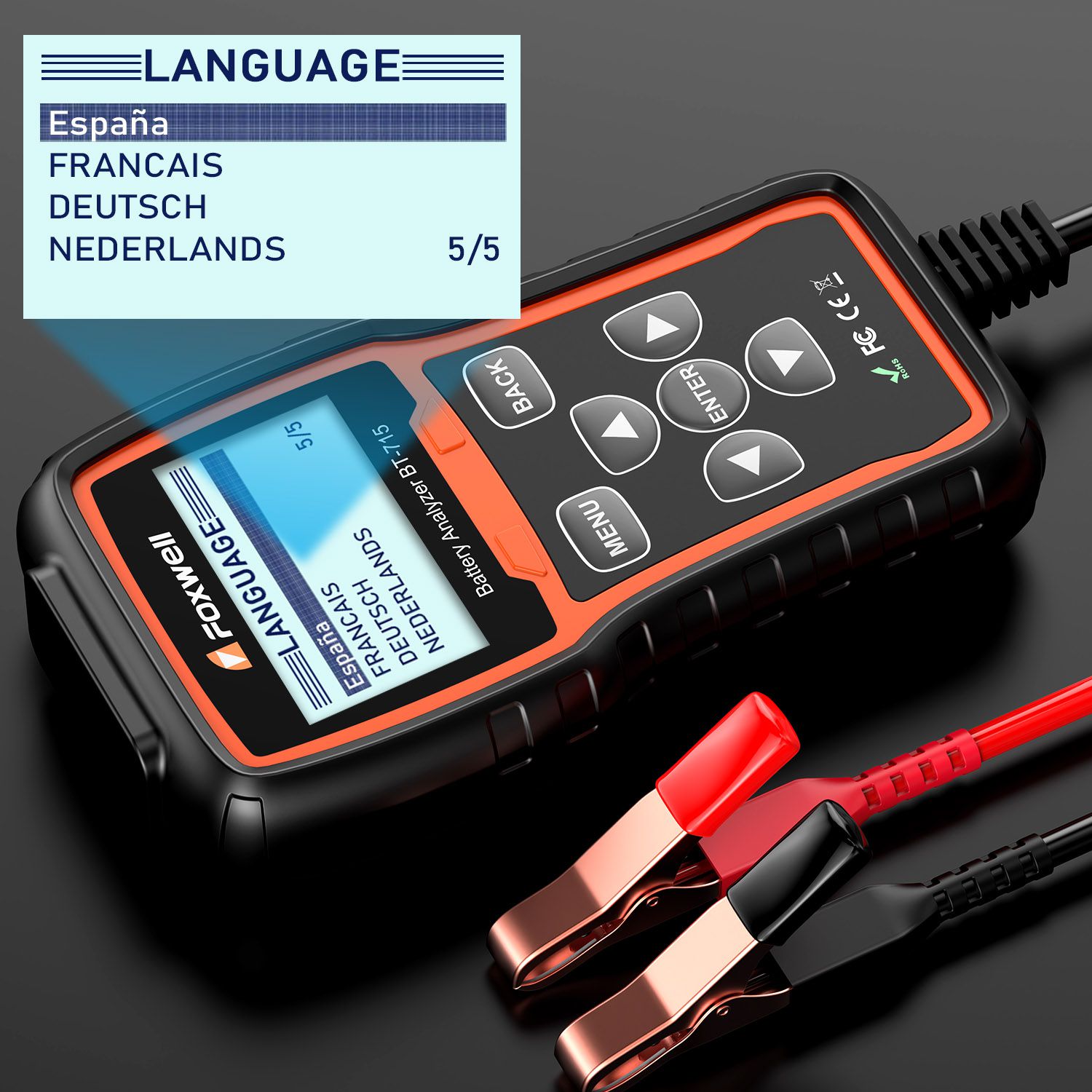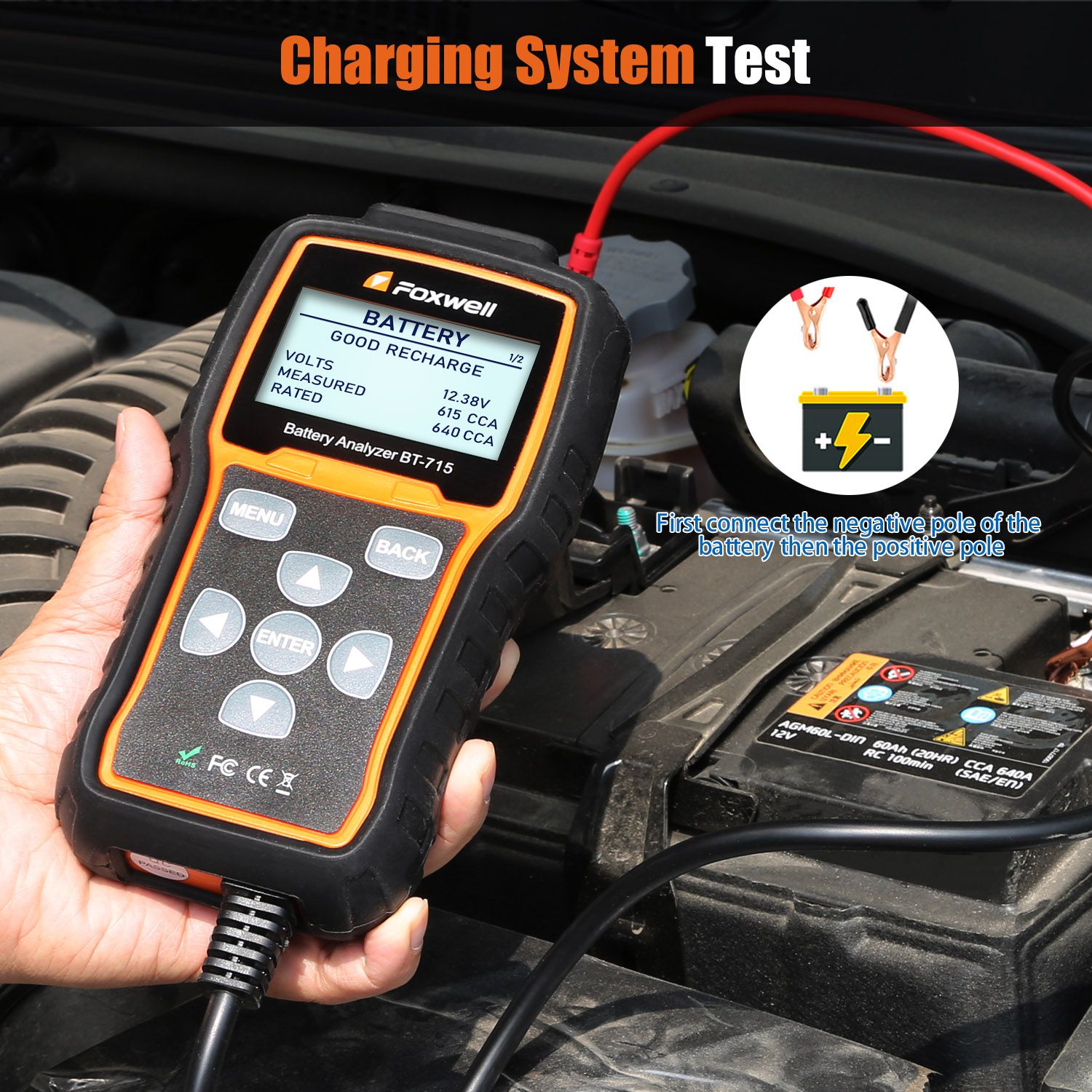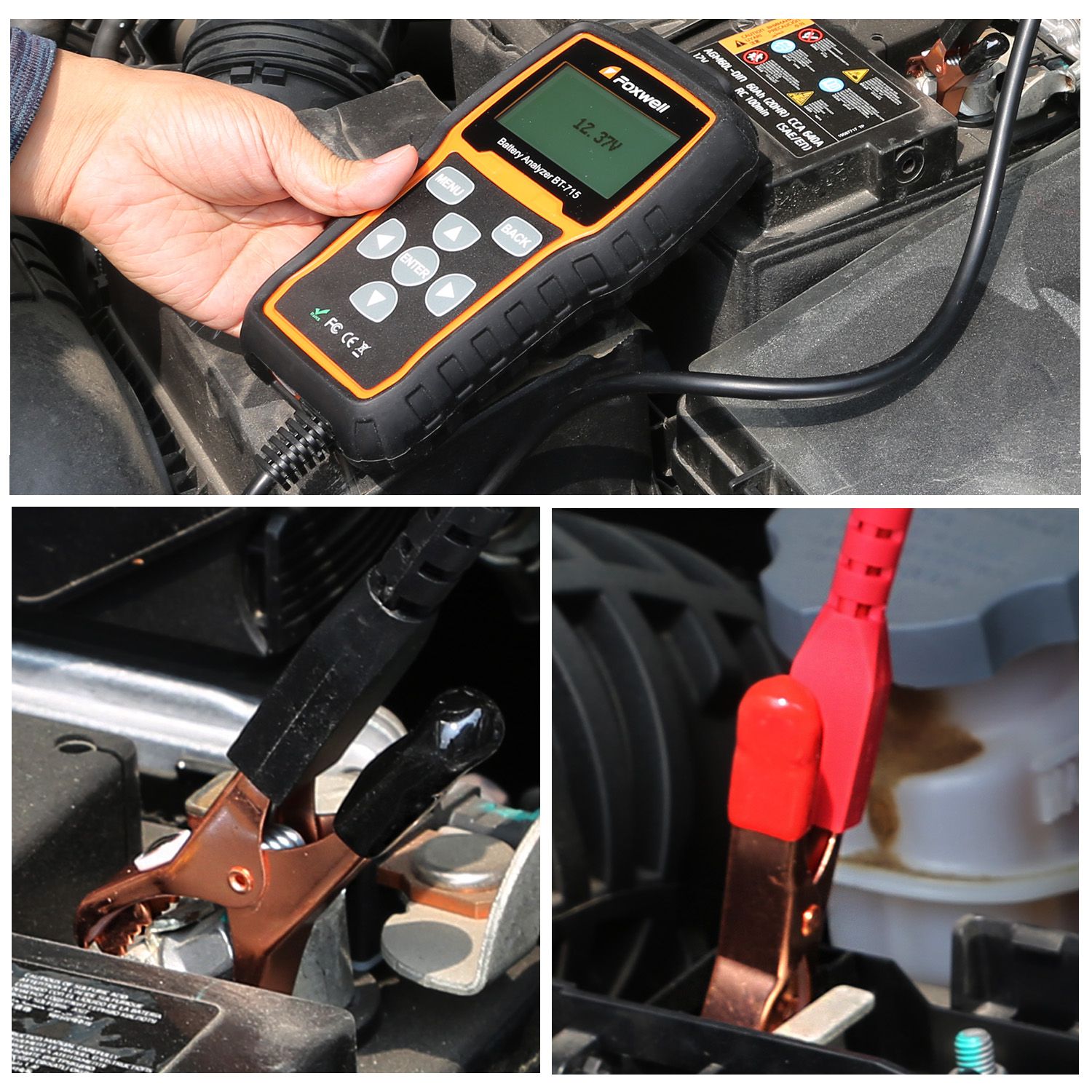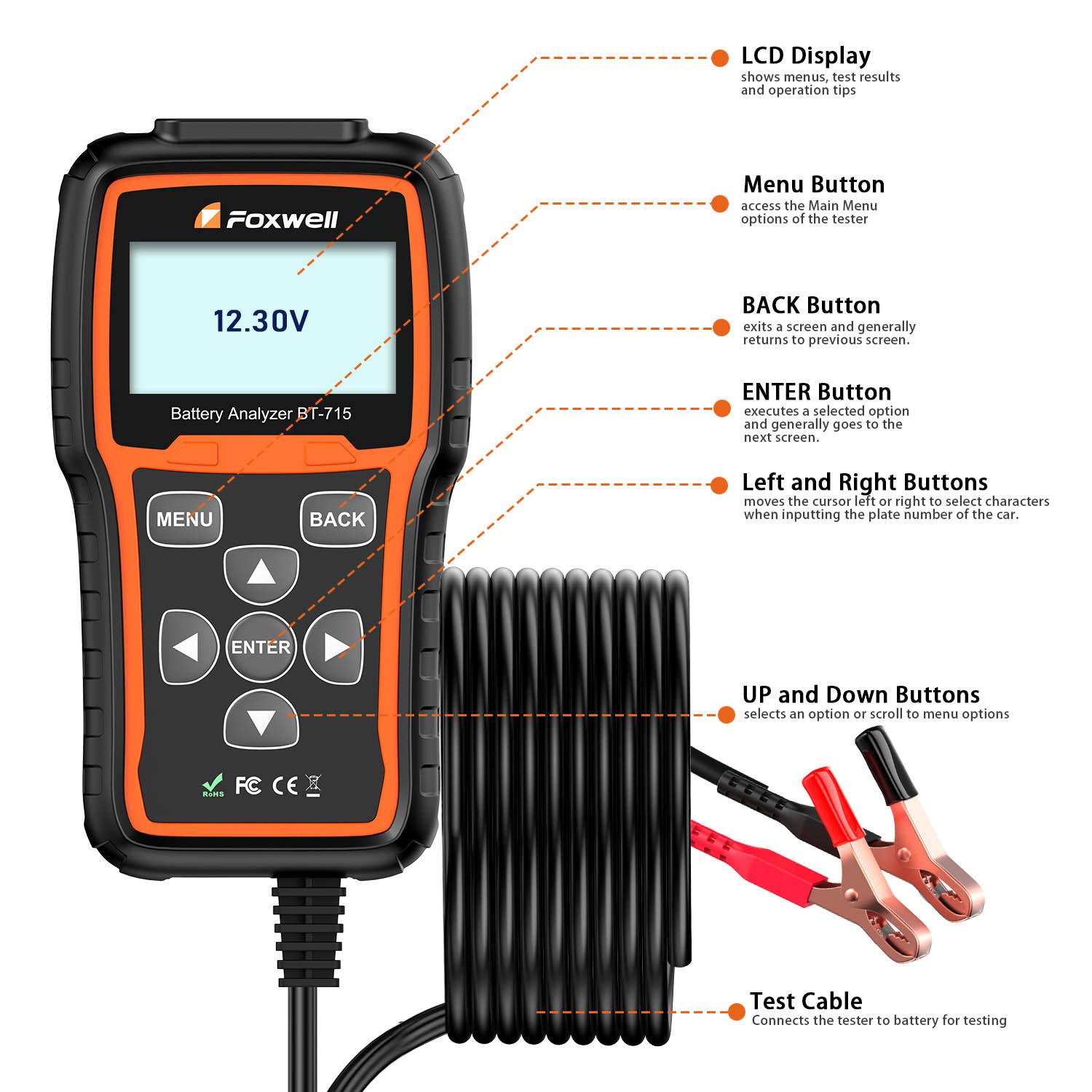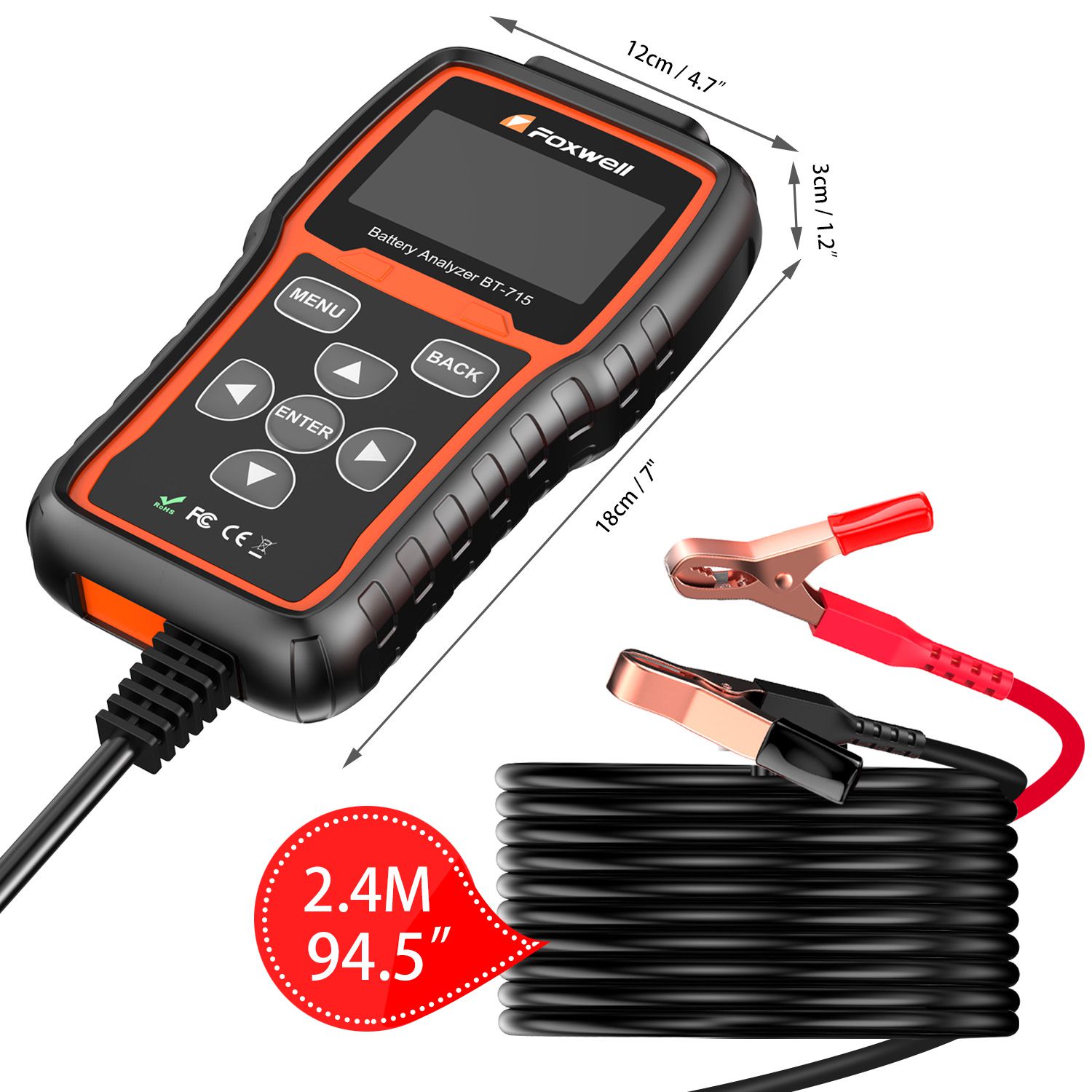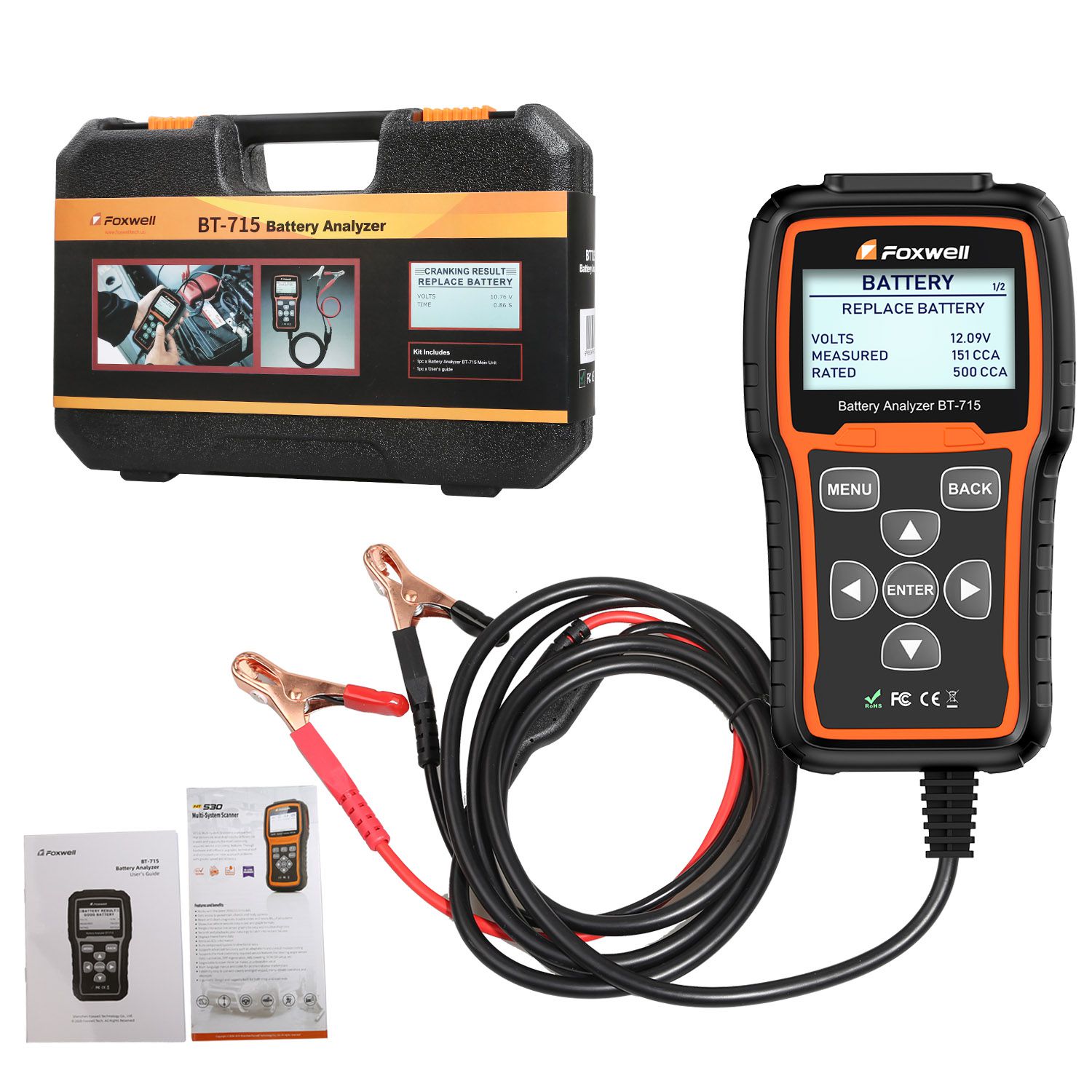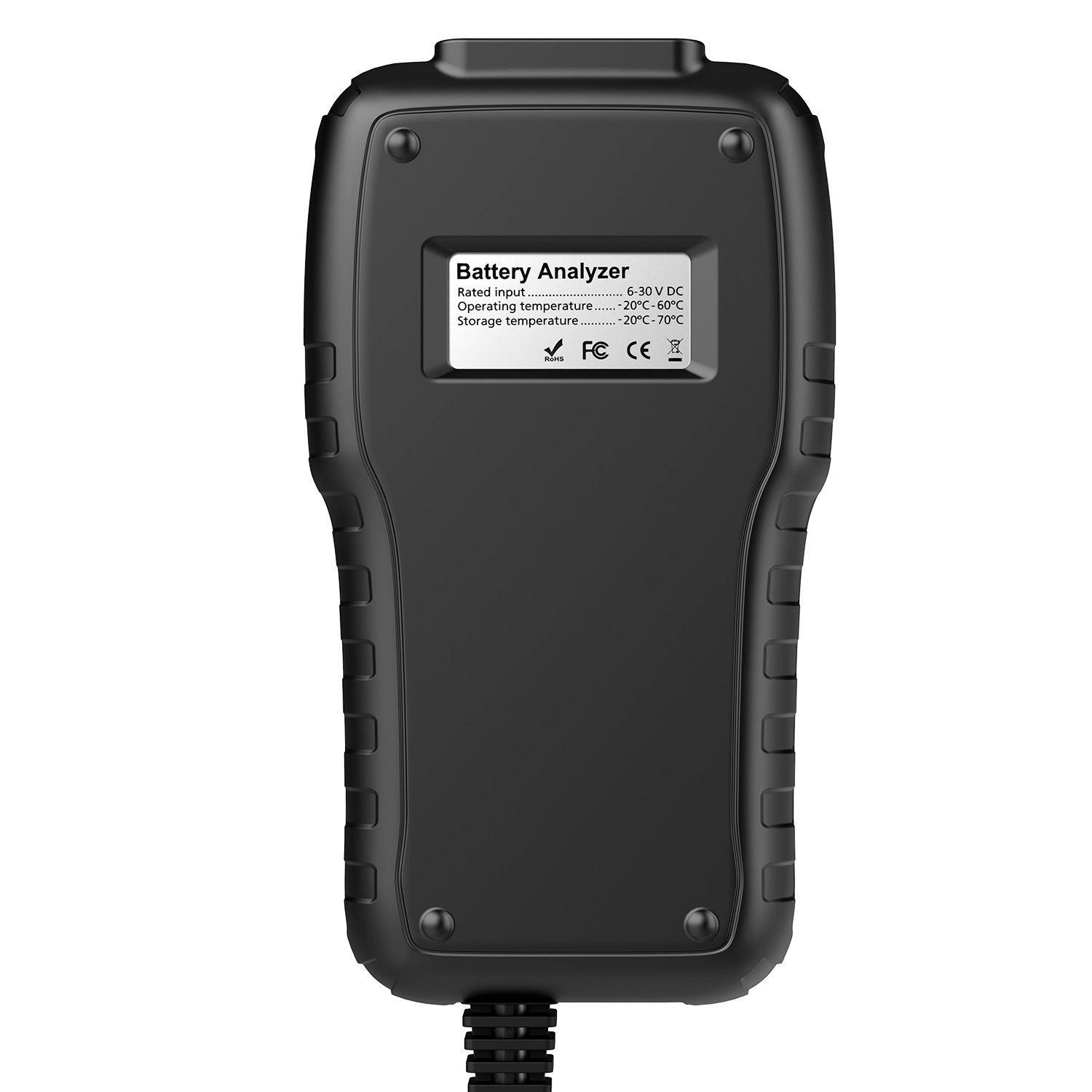 Related Accessories/Similar Items
Description
Foxwell BT-715 Battery Analyzer
The latest BT-715
Battery Analyzer
is dedicatedly developed to test 12V regular flooded, AGM/EFB flat plate, AGM/EFB spiral and gel batteries, Start-Stop A
GM
/EFB battery and 12V & 24V starting and charging system. It provides a quick, easy and affordable solution for technicians to check battery health and detect faults of startingand charging system.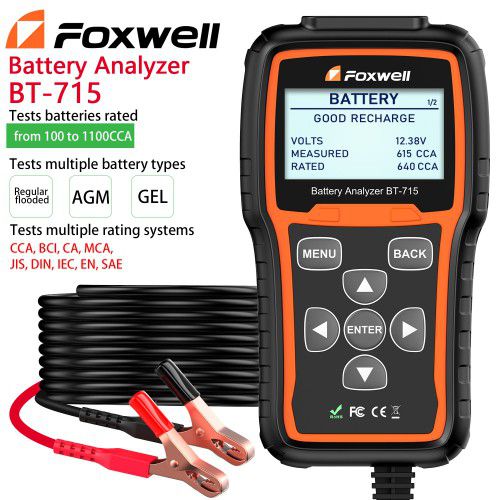 Multi-Language:
English, Spanish, French, German, Dutch
Foxwell BT-715 Battery Analyzer Features and Benefits:
1 Tests batteries from rated from 100 to 2000CCA
2 Tests multiple battery types - regular flooded, AGM flat plate, A
GM
spiral and gel
3 Tests start-stop A
GM
and EFB batteries.
4 Tests multiple rating systems - CCA, BCI, CA, MCA, JIS, DIN, IEC, EN, SAE, GB
5 SOC, SOH and resistance test result display makes technicians easier and faster to judge tha battery status
6 Tests the batteries on the car directly - no need to remove the battery
7 Quick and accurate test result display in just 3 seconds
8 Tests 12 & 24 volt charging system
9 Advanced starter/alternator test
10 Quick starter analysis without disabling the ignition
11 Does not emit light, heat or spark, or discharge battery - keeps operation safe for all levels of users
12 Multilingual menu and test results
Multiple Battery Type Test: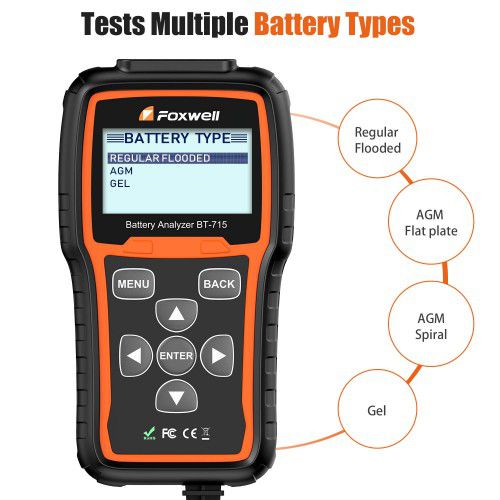 BT-715 Battery Analyzer tests multiple rating systems :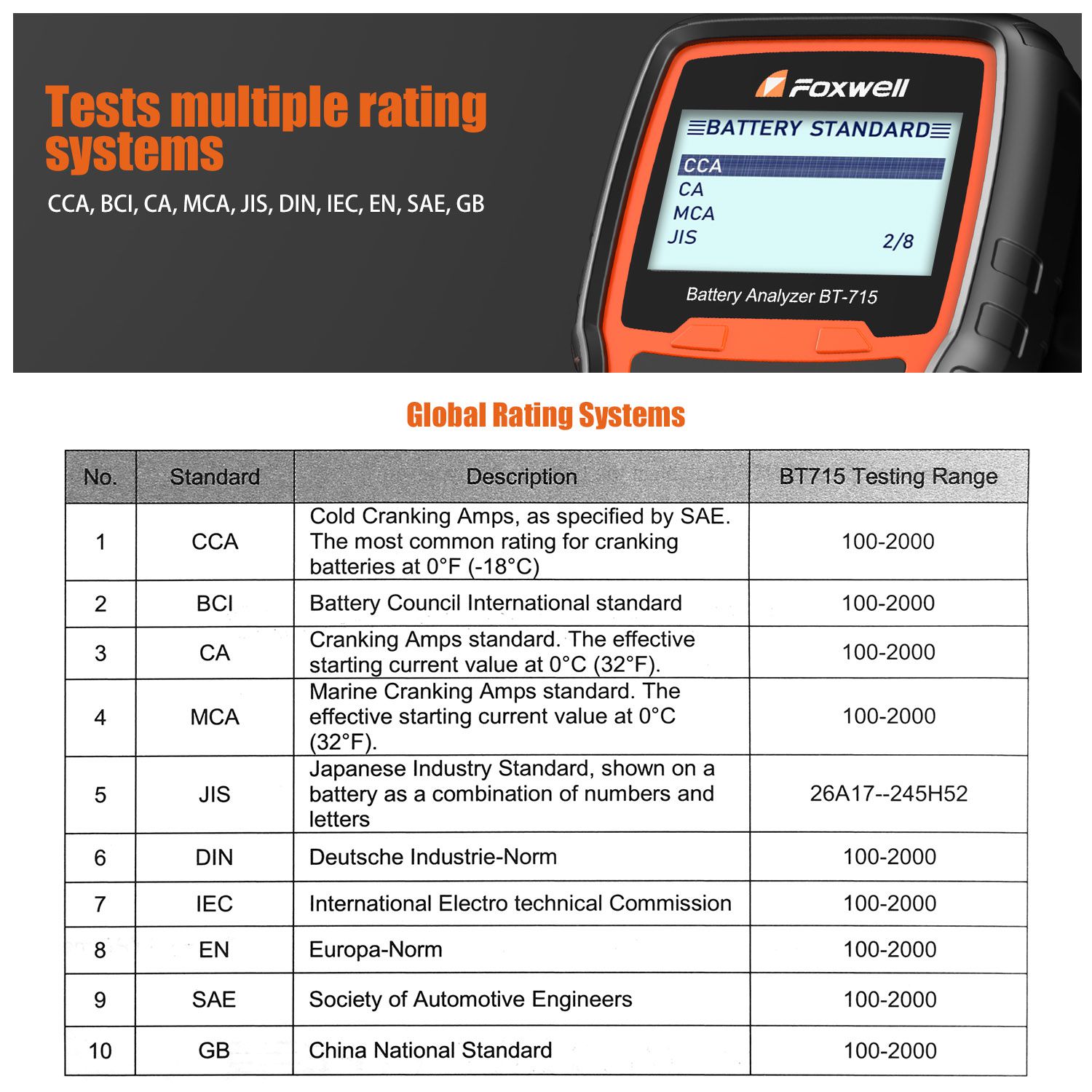 Foxwell BT705 Software Display: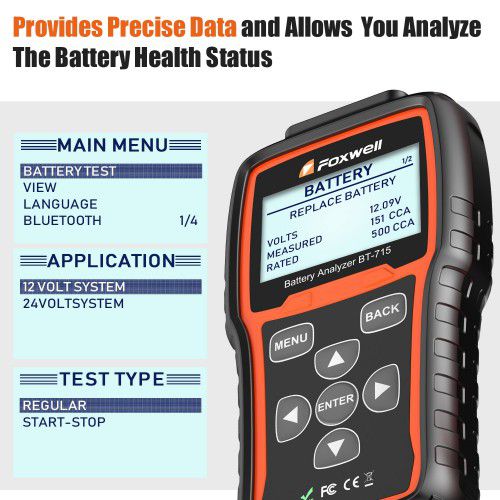 Package includes:
1pc x Foxwell BT-715
Previous: Foxwell GT60 OBD 2 Car Full System Diagnostic Tool ABS Bleeding DPF TPMS PFP 19 Reset ODB2 OBD2 Code Reader Scanner
Next: NP Tools New Point Quick Open Tool HU100R for BMW-Open Door Lock