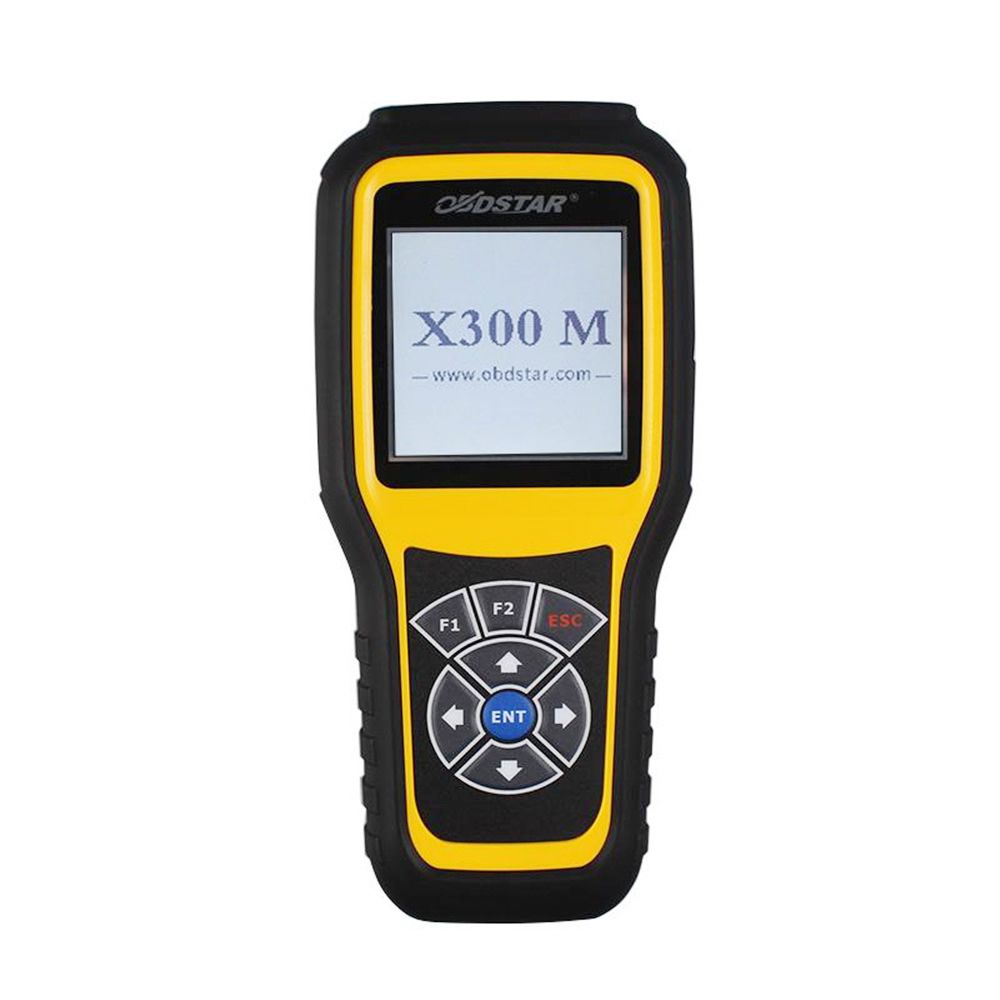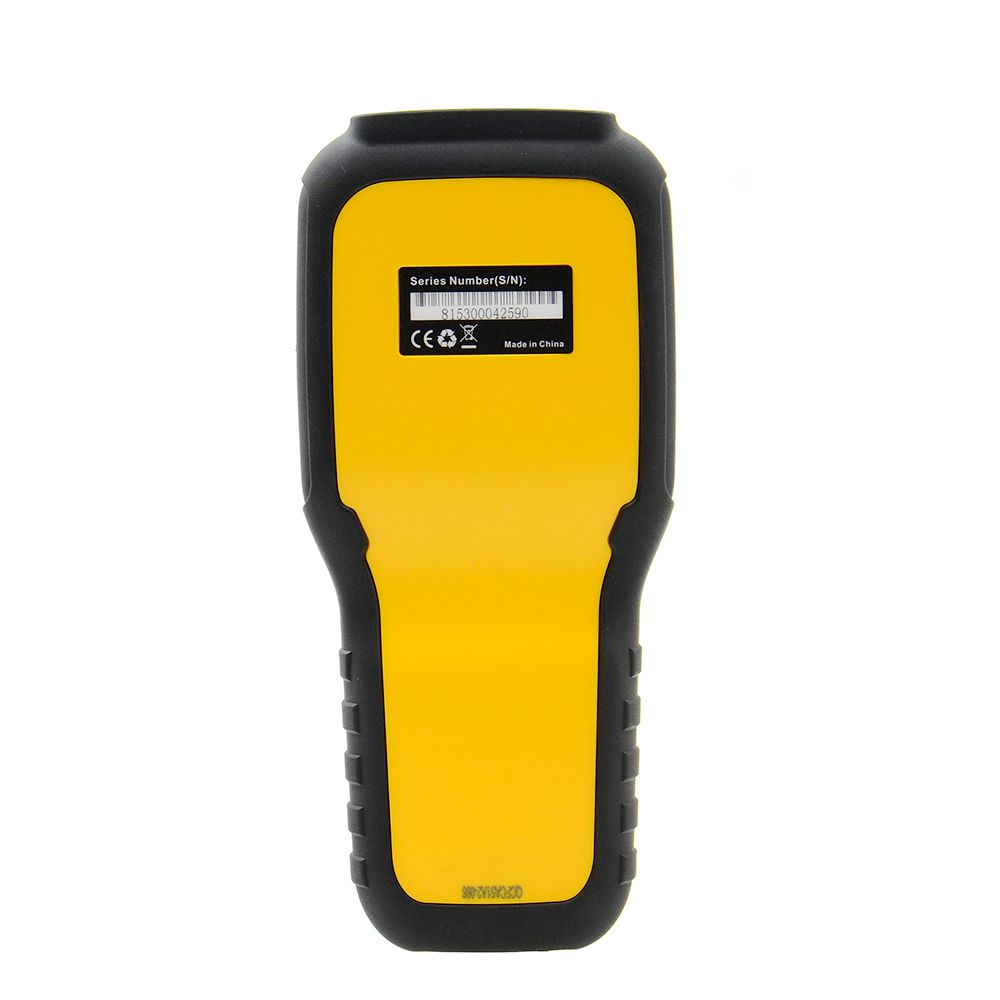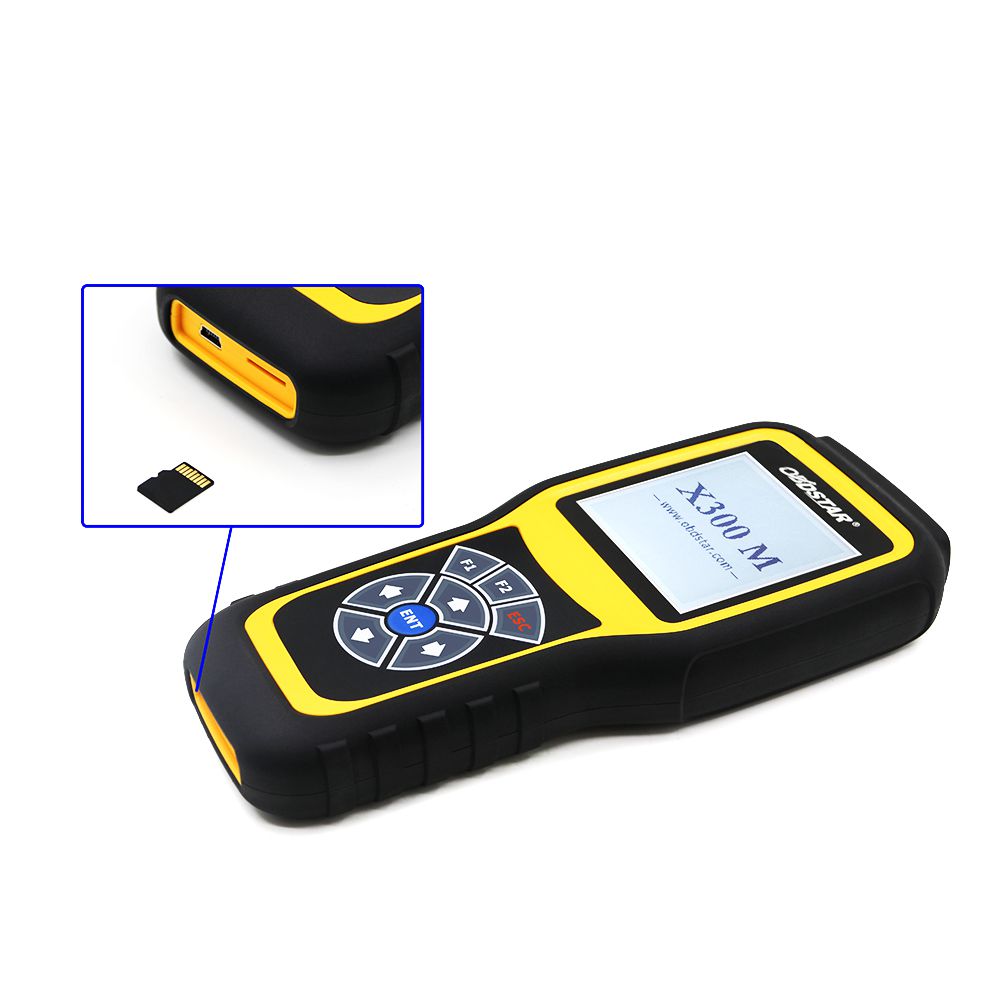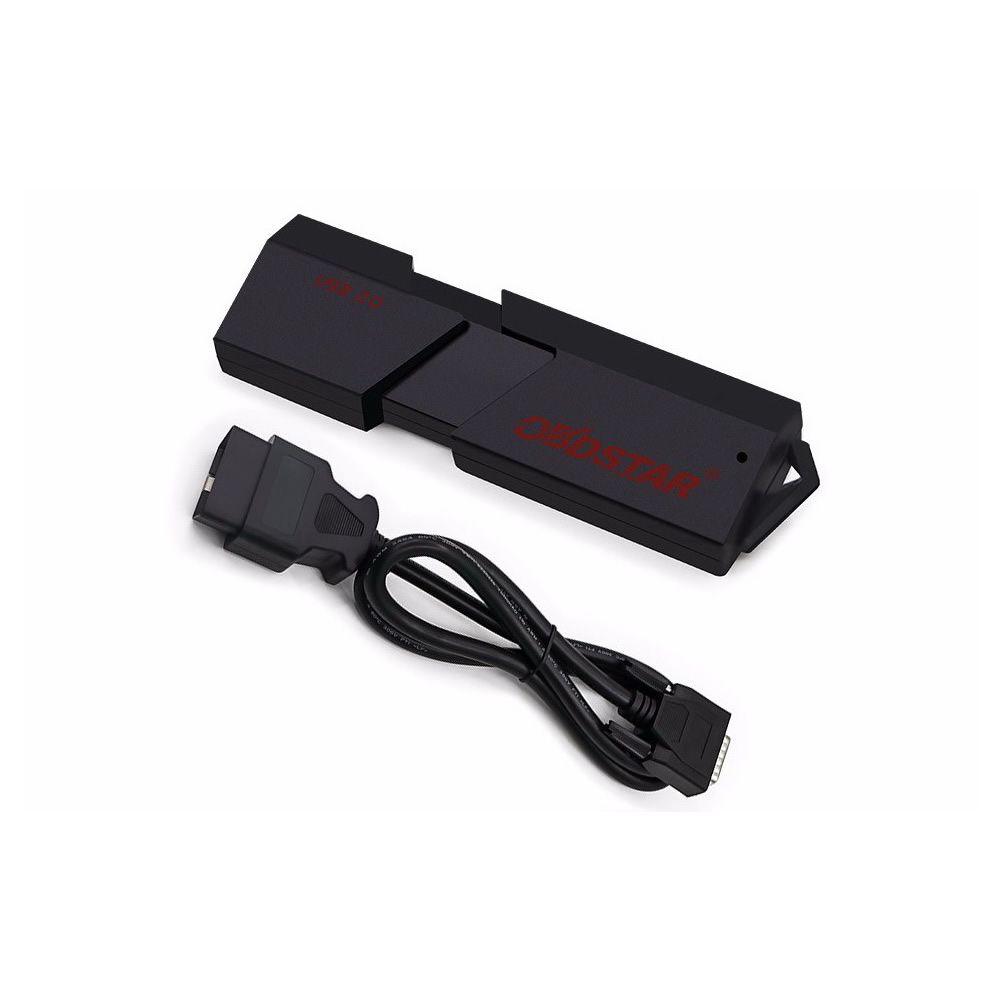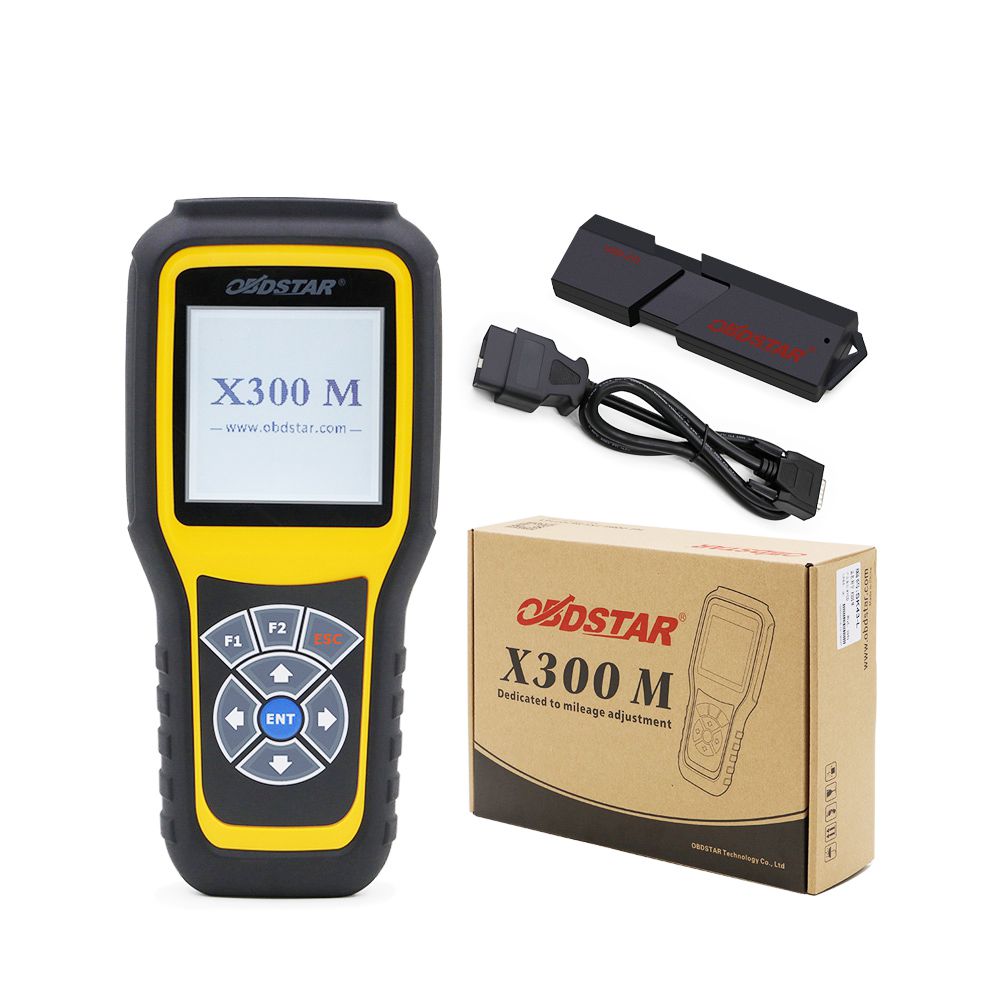 Related Accessories/Similar Items
Description
OBDSTAR X300M is another new
Odometer Adjustment
tool
launch
ed by
OBDSTAR
. It's designed completly according to industrial standard.
It's easy to take away and shockproofed.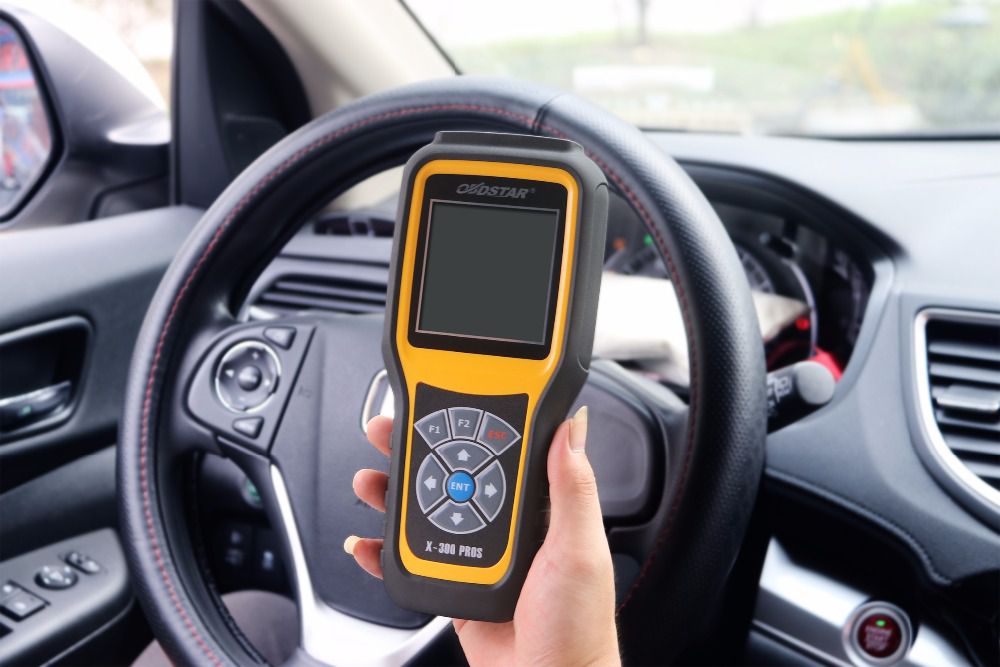 TOP 6 Reasons to Get OBDSTAR X300M:
Free update for 1 year on www.obdstar.com. After 1 year, it will cost 85usd/year.
An excellent Odometer Adjustment tool launched by OBDSTAR, according to industrial standard,easy to take away and shockproofed.
Supports English Language
New Dealer code: 0086A002
Standard configuration: Odometer adjustment + OBD2 (All cars can be adjusted Via obd)
Newest Update for Benz, Volvo, MQB, Fiat, Volvo etc.
Note: Compare with OBDPROG MT401, OBDSTAR X300M can work with newest car models such as
Audi
TT, A3 etc, in general, OBDSTAR X300M is upgraded to the latest version, followed by OBDPROG MT401.
OBDSTAR X300M Vehicle Coverage:
Audi/VW/Skoda/Seat, BENTLEY, BENZ, BESTURN, CHRYSLER(Chrysler/DODGE/JEEP), Citroen, FORD, FIAT, GEELY, GM(Buick/CADILLAC/CHEVROLET/HUMMER), GMC, GREATWALL, Hyundai, INFINITI, Jaguar, Kia, LANDROVER, Mazda, Mitsubishi, Nissan, OPEL, Peugeot, PORSCHE, PONTIAC, PROTON, RENAULT, ROEWE, SATURN, SMART, SSANGYONG, VOLVO etc.
Please refer to Latest OBDSTAR X300M Vehicle List

OBDSTAR X300M Software Update:

Free update for 1 year on official website www.obdstar.com ,85usd/year after one year

Language: English

OBDSTAR X300M Features: Odometer adjustment (All cars can be adjusted Via obd), it is standard configuration: Odometer adjustment + OBDII
OBDSTAR X300M Newly Updated Odometer Reset Function:
Odometer Reset Update For Mercedes-Benz Announcement on August 30th
| | | |
| --- | --- | --- |
| S/N | Vehicle Series | Vehicle Model |
| 1 | A | W169 S176 |
| 2 | B | W245 W246 |
| 3 | C | W204 W203(2007.04-) |
| 4 | E | W211 W212 A207(E-CABRIO) |
| 5 | G | W463 |
| 6 | S | W221 C216 |
| 7 | ML | W166 |
| 8 | SL | R231 |
| 9 | CLA | W117 |
| 10 | CLK | W209 C207(E-COUPE) |
| 11 | CLS | W218 |
| 12 | GLK | X204 |
| 13 | SLK | R171 |
| 14 | SLC | R197 |

OBDSTAR 300 M EPB Vehicle List

Audi,Beaten,Bently,Benz,BMW,Bugatti,Citroen,Daewoo,Ferrari,Fiat,FORD,GM,Honda,Hyundai,Jaguar,Jeep
Kia,Lancia,Land rover,Lincoln,Maseratt,MG,Mini cooper,Opel,Peugeot,PORSCHE,Alfa Romeo,Renault,
Roewe.,Rolls-Royce,Saab,Scion,Seat,Skoda,Trumpchi,Vauxhall,Volvo,VW,Zotye

OBDSTAR 300M Iimmobilizer Vehicle List

Baic,Benz,Besturn,Brilliance,BYD,Changan,Chanche,Chery,Cheysler,Dffengxing,DFPV,FAW Jiabao, Fiat,FORD,Geely,GM,Great Wall,Hafei,Haima,Hawtai,Himiko,Honda,Hongqi,Hyundai,Isuzu,JAC,Jaguar, Jianglin,Kia,Land rover,Liebao,Lifan,Luxgen,Maserati,Mazda,Mitsubishi,Nissan,Infiniti,Opel,Peuegot, PORSCHE,Proton,Qoros,Renault,Roeweo,MG,SGMW,Smart,Ssamgyong,Suzuki,Toyota,Lexus,VW, Young Lotus,Zhengzhou,ZZMazda

OBDSTAR 300M Oil Service Vehicle List

Acura,Audi,Baic,Bently,Benz,Beaten,BMW,Bugatti,Buick,BYD,Caddilac,Chevy,Cheverolet and GMC,Chysler,Citoen,Dacia,Daewoo,
Dodge,Ferrari,Fiat,FORD,GMC,Great Wall,Holden,Honda,Hummer,Hyundai,Infiniti,Isuzu,JAC,Jaguar,Jeep,Kia,Lamborghini,Lancia,
Land rover,Lexua,Lincoln,Maseratt,Mazda,MG,Mini Cooper,Mitsubishi,Nissan,Oldsmobile,Opel,Peugeot,Pontiac,PORSCHE,Qoros
Renault,,Roewe,Rolls-Royce,Alfa Romeo,Rover,Saab,Saturn,Scion,Seat,Skoda,Smart,Subaru,Suziki,Toyota,Vauxhall,Volvo,VW
Customer Feedback on OBDSTAR X300M:
For VAG group vehicles:
for Audi A3 is on the list from 2003 – 2006, 2007- up personally I have not tried
for Audi A3 2008 monocolore OK
It can make for Audi normal a6 before 2009
for Volkswagen Tiguan 2013 TFT color dash nec+24C64 ok
for Volkswagen caddy 2014 white meter NEC24C64 via obd
for Volkswagen Caddy 2014 with TFT Color dash via obd
for Volkswagen Caddy 2014 with TFT Color dash via obd
for Seat Ibiza 2014 via obd ok
for Volkswagen Polo 2014 with NEC24C64
06 a8 OK
for 2013 golf with black/white screen – OK (with latest update)
for Golf 6 2012 white color, write 2 sec!!
Q5 2013 via obd ok
for Tiguan 2012 tft color NEC24C64 ok
for Volkswagen Polo 2014 White Meter NEC24C64 using golf menu OK
for Passat 2009 mileage nec+24c32 OK
for kia sportage r 2014 d70f423 mieage tested ok
Can support for vw micronas
for Skoda Octavia 2010 nec+24c32 VDO mileage OK
for Skoda Superb 2012 via obd mileage ok
for Polo 2004 VDO k Line mileage OK
for Audi A4 2007… in 20 seconds by OBD.
for Volkswagen Amarok 2014 ok ( choose golf NEC 24C64 white meter 2013-)
for 2013 jetta mono display ok.
2) For Hyundai
for Hyundai verna fluidic obd ok
for Hyundai accent 2012 by obd ok 24c16
for Hyundai Creta D70F3525 ok
for Hyundai Verna 24c16 ok
I20 2015 TESTED.VERY GOOOD.OK OK OK
for Hyundai Accent 2011… by obd in 2 seconds
for hyundai Accent 2011… by obd in 2 seconds
3) for Kia
for Kia Sportage with 24c16 2012 work perfect
for Kia sportage 2013 round dash screen obd success
for Kia sorrento 24c16 al ok obd
for Kia optima mileage correction: ok
for kia sorento um 2016 ok obd2
4) for Opel
for Opel Isignia 2011 works well via obd
for Astra J 2010 ok
for Astra J 2011 read Security Code ok (via gm cruze)
for Opel Insignia 2009/2011 OK
for Opel Zafira 2012 OK
for Opel astra 2010 2011 2012 NOT OK
5) for Chevrolet
for Chevrolet Cruze 2010, 2011, 2012 via obd Ok
for Chevrolet Cruze 2014 via obd take less than 4 seconds
for Chevrolet cruze lt 2012 alla key
lost
….OK 10 min programing and mileage correction ok
for Chevrolet CRUZE 2012, Read security code ok and Mileage ok
for Chevrolet Cruze 13 miles ok
for Chevrolet Captiva 2012, 2013 ok
6) for Range Rover
for Range Rover Evoque 2013 via obd ok
for Range Rover Evoque SD4 2013 ok less than 2 seconds
for Evoque 2012 works OBD
for Rang rover sport 2014 , 10 sec after buckup all ok
7) for
FORD
for Ford Tourneo 2015 H9S12EXQ384
Read ori Value ok
for Focus 2013 OK
for Ford fiesta 2012 OK
8) for Fiat
for Fiat grand punto 2010 OK
for Fiat punto 2007 OK
for Fiat fiorino obd ok
9) Others
New update mileage correction for hyundai Sonata 9
for Benz yes for
BMW
no
for Honda civic 2006 all keys
lost
OK
for
PORSCHE
Cayenne 2012 mileage OK
have made KM visteon dash 95320 for vw golf 5 with success, just plug and play
for Jeep grand cherokee 2013 OK
for Jeep compas 2014 for obd2 2008+
I20 24c16 ok (Note: if you WANT TO DO KM for HYUNDAI I20 THEN YOU HAVE TO PUT KM 4 TIME MORE EX.
1000 KM NEED THEN PUT 4000 KM IN X100.)
2006 for
Chrysler
300c -> will do dash via obd but won't do SRI
for Hummer H2 2008 via obd ok
2014 Altima Via obd ok
i20 by obd ok ….. so i had to make the x4 solution given on this thread example for 25300km = 25300×4 ;
sometimes gives 9999999 some times 564873248 whatever but keep trying 1 or more number more on total.
Rio obd ok
OBDSTAR X300M Update Guide
1. Download the update tool and diagnostic software on official webpage ,double click,then go to the next step.
2. Click "Next" --> Click "Next" --> Click "Next" --> Click "Finish"
3.Above we have installed update tool,and the start software updating.After Update Tool installation completed,click the
update tool software icon on desktop to start the update tools.
4. Open update tool--> Click the source menu,choose the program you want to update,click it and confirm.
5. Click and select all the software the click "update"
6. Wait for several minutes the the updating finished.
Note:Detail information about how to update obdstar x300m please click How to update OBDSTAR X300M Mileage Programmer
How to use OBDSTAR X300M
1.Connect OBDSTAR X300M to you car via OBD2 scoket.
2.Select VEHICLES->MILEAGE ADJUSTMENT
3.Select your car model->initializing...->authorizing...
4.Select your car model and year->MILEAGE ADJUSTMENT
5.Screen dispaly "communication"
6.Enter a filename to save
7.OBDSETAR X300M managed to read the current mileage
8.Input new mileage
9.Adjusting mileage...-->adjustment complete
You can read OBDSTAR X300M change KM for
PORSCHE
Cayenne 2008 to get more information how to operate.
OBDSTAR X300M Manual:
Below is the link of OBDSTAR x300m user manual,include obdstar x300 feature,instroduction,Function Setting,update tips and so on...
---> OBDSTAR X300M Manual
OBDSTAR X300M Reviews:
Holan:can OBDSTAR X300M do Miles Correction on a 2015 for Dodge Ram 5500 6.7 liter disiel ?? Let me know asap. Thank you
Karen:Obdstar x300 can support part of Ram after year 2011, so you can try it.
Gert's reviews
can I change the odometer setting of a 2008 for Hummer with it ?
Karen:OBDSTAR X300M can support for Hummber H2 from 2003-2006, and can support part of the cars after year 2007. For H3 model it can support year 2005 only.
Kling:
x300 m can do my for Ford Focus from March 2014 before Facelift?
Karen:
Glad to receive your inquiry. Yes X300M can support your for Ford Focus 2014.
Mr.Edwards
Will this work on a 2016 for Jeep Wrangler Unlimited?
Angela:
You just can try it from the 07 models, the factory at present do not test this car.
Mr.tony varano
I just got mine today and it won't work on any of our cars! The main one I needed it for was a 08 for caravan and another review says it works?
Karen:
What's on the screen when you try to do 08 for Caravan please? Engineer said it surely can support this car.
Mr.sebastien:
Can i change odometer on my for NISSAN QASHQAI 2 FROM 2015 EUROPEAN DCI 130CV
DIESEL
with your x300 by obd ?
Karen:
Sorry OBDSTAR X300M can't support this car model.
MS.xing huang
x300 m can do my car 2008 for dodge caravan?
Angela:
Yes, it is on the car list.
Package Including:
1pc x X300 M main unit
1pc x Main cable
1pc x SD card (Host memory card)
1pc x SD card reader
1pc x X300 M user's manual
Pictures of OBDSTAR X300M Special for Odometer Adjustment and OBDII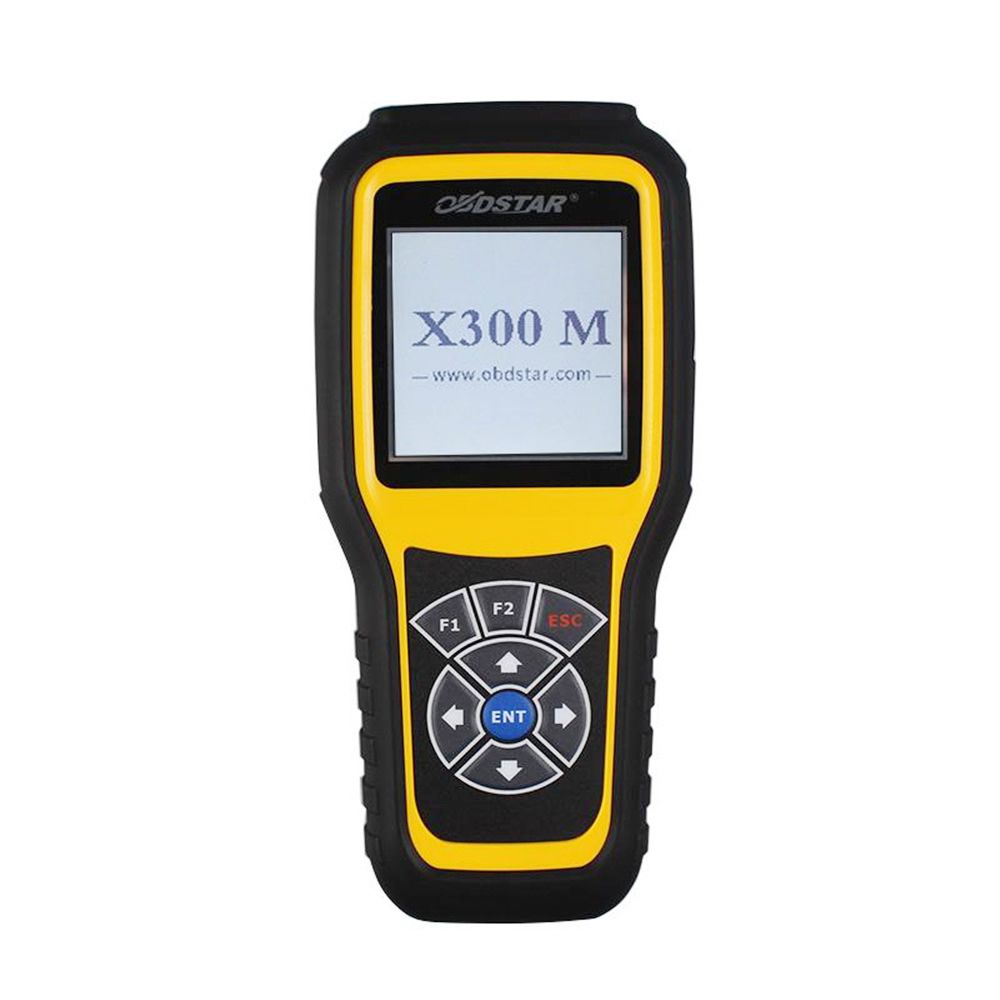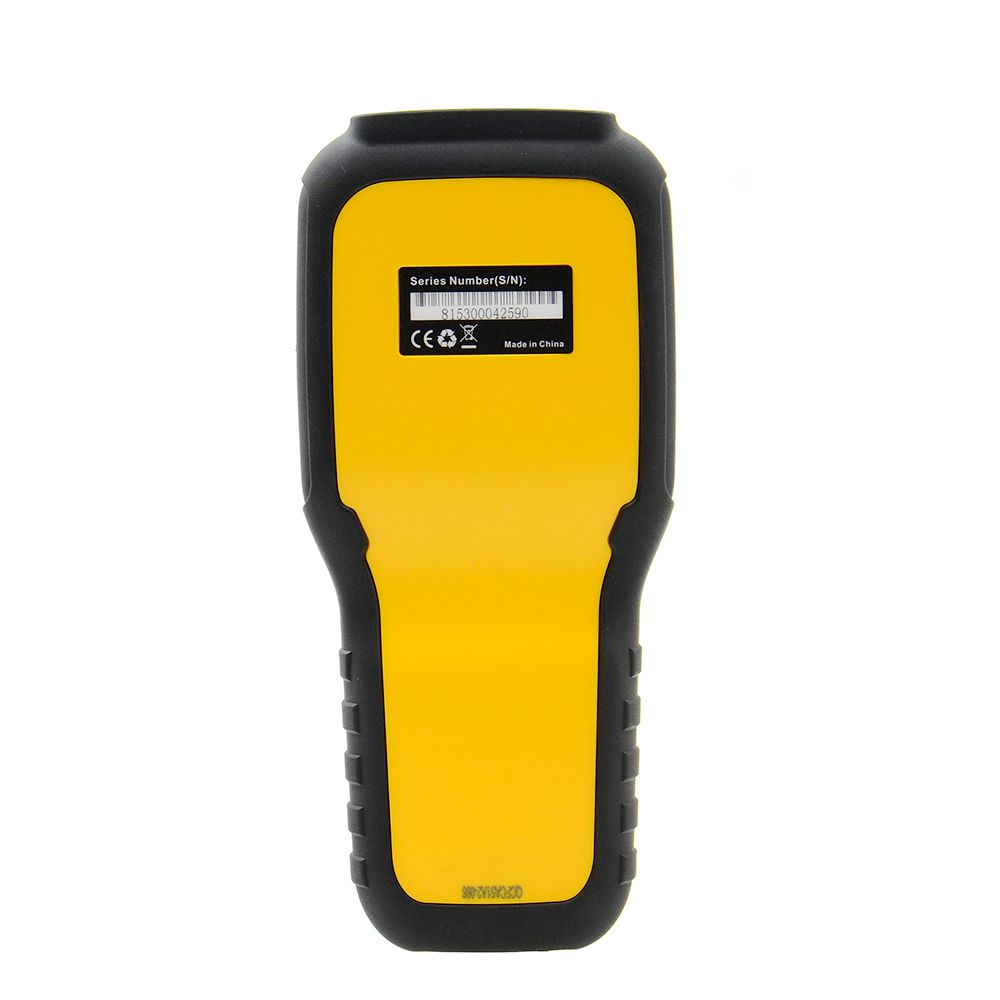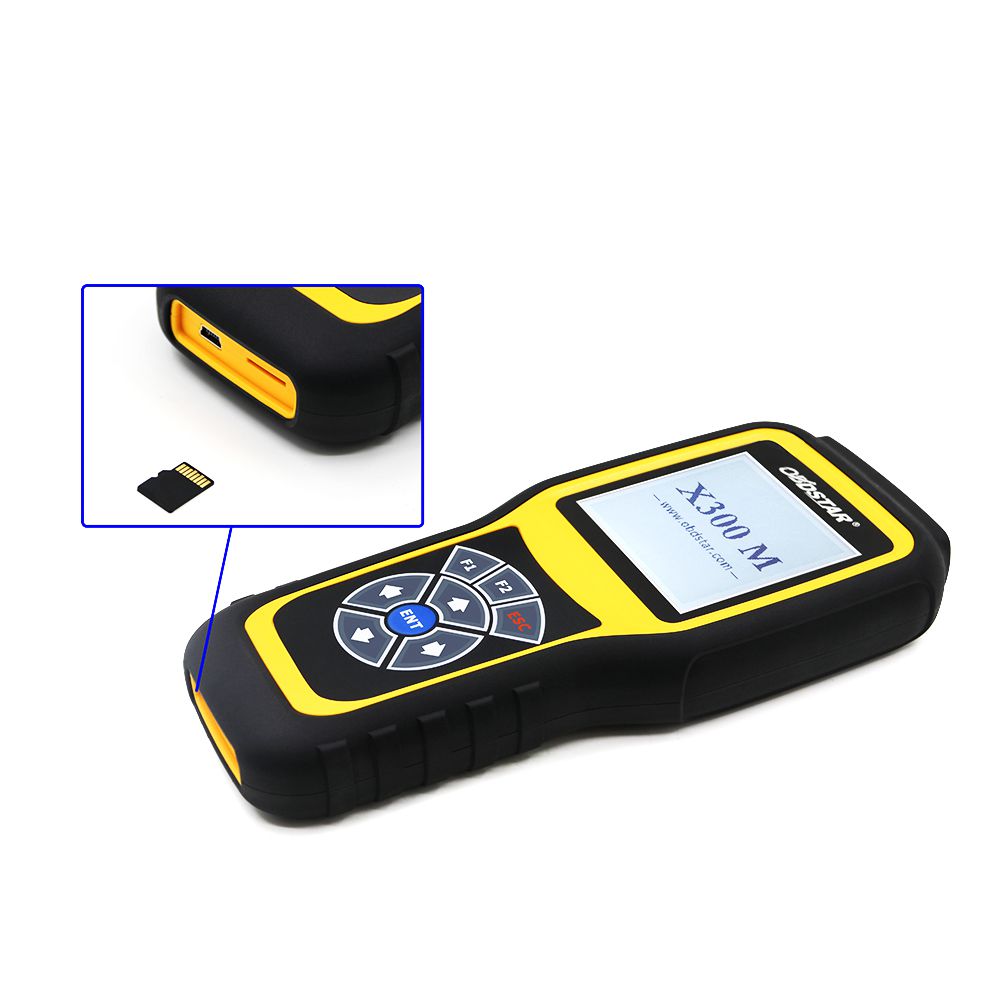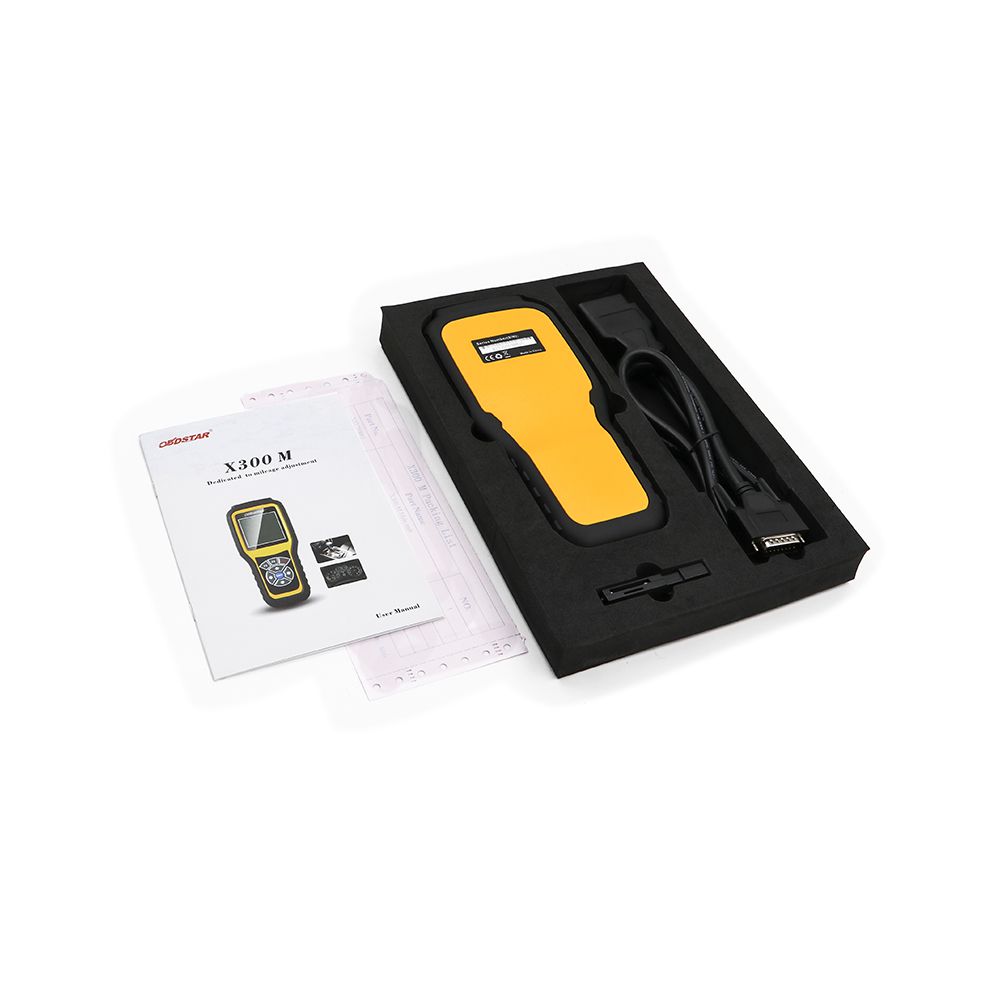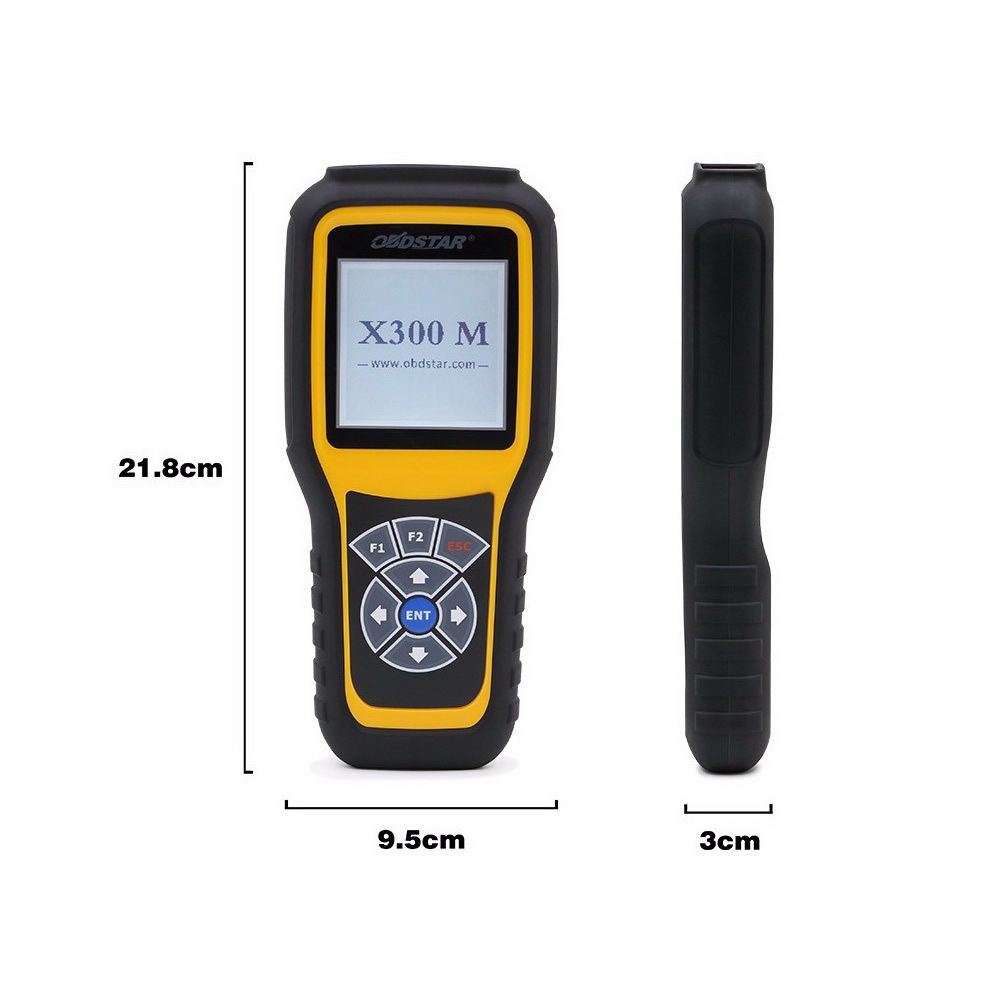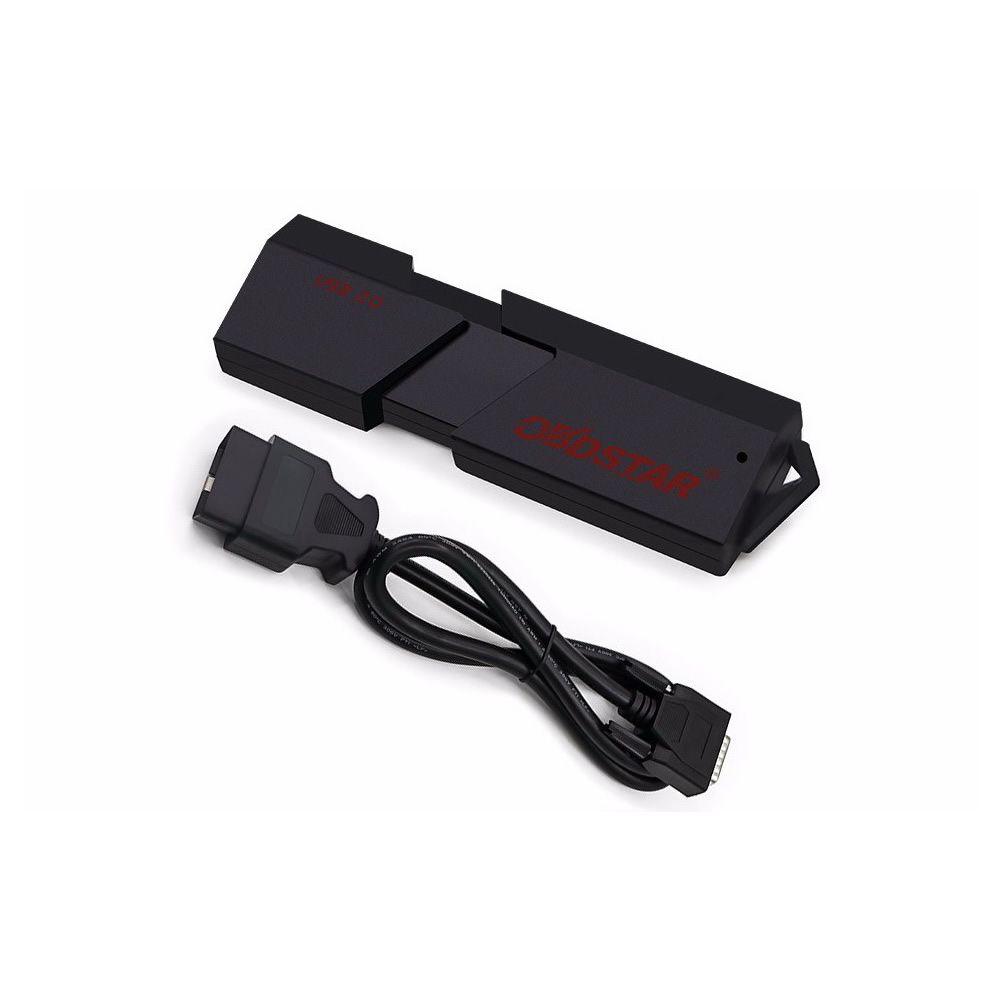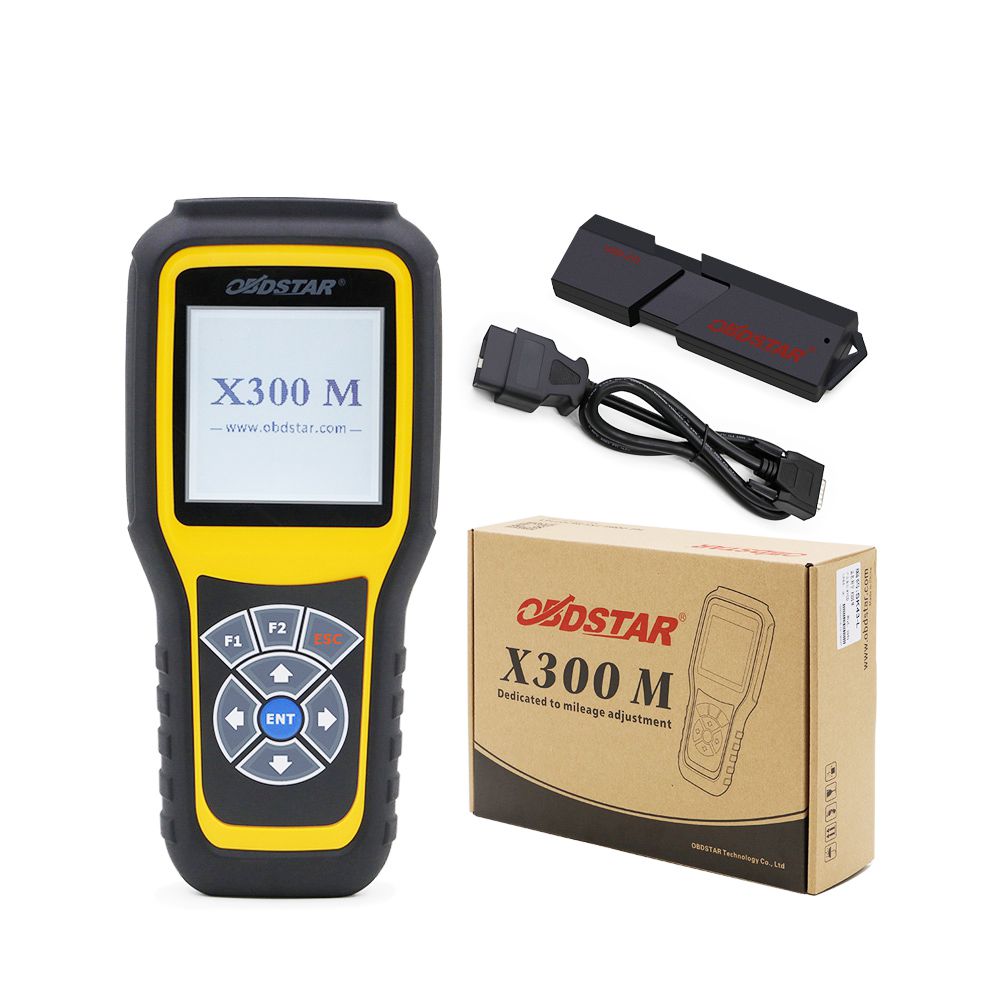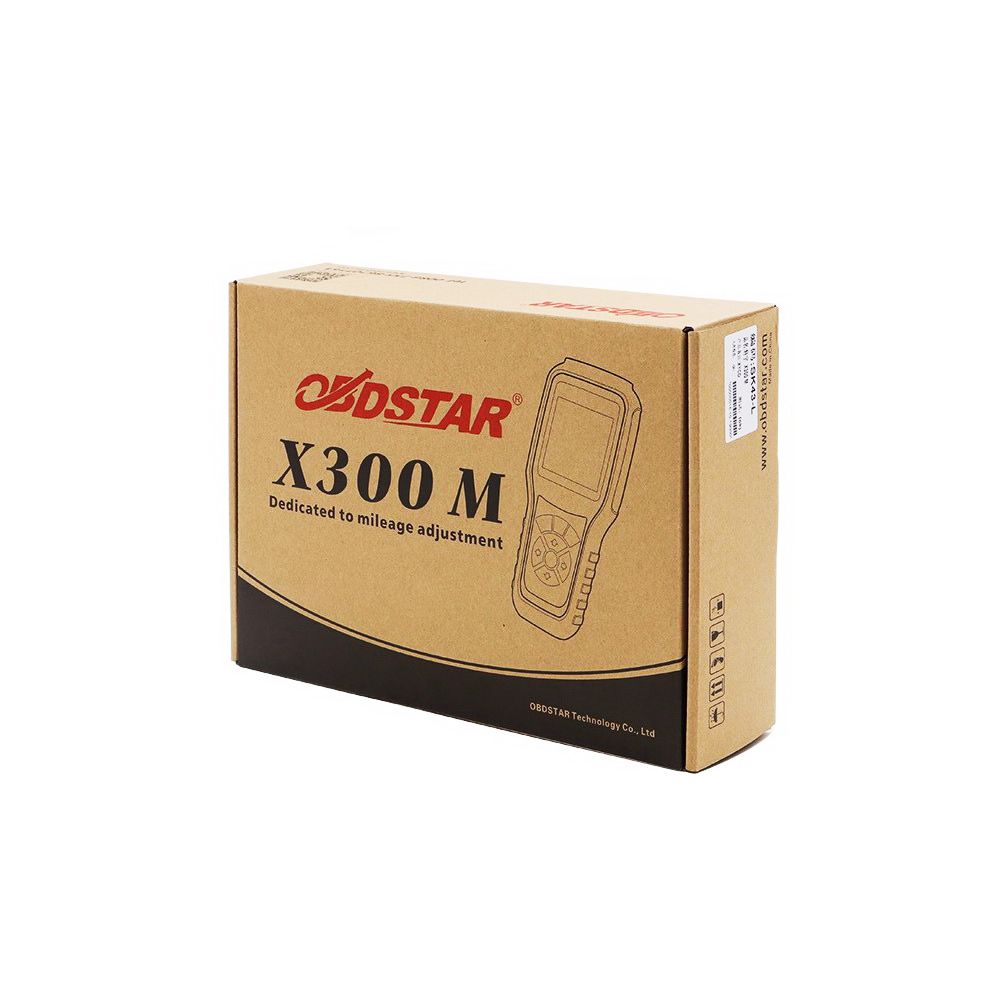 Reviews

16
#1 Charles Beckford
Apr 9, 2019

Everything is just perfect! This store and seller are perfect! Strongly recommended!
#1 roy murray
Apr 9, 2019

Received it, but not tried it yet
#1 Merdan Yildirim
May 9, 2018

very good salesman always available and very helpful. I will buy again at the seller.
#1 Ricardo D��nner
Nov 9, 2018

The product is excellent all works
#1 Faruk Tairov
Nov 9, 2018

works like charm
#1 dombi dombi
Jul 9, 2018

Product arrived before the date mentioned, are. Now only test
#1 Fernando Giacomo Gambale
Nov 9, 2018

The goods came quickly enough, packed perfectly, checked works! this OBDSTAR X300M Special for Odometer Adjustment and OBDII X300 M Mileage Correction Tool OBD2 Odometer Programmer is good quality, working very well
#1 Fabiana Mazur Guedes
Dec 9, 2018

Super fast! Works
#1 Kevin Bolly
Aug 9, 2018

super voundre
#1 Fabiola Ibanez
Jan 9, 2019

Product arrived before the date mentioned, are. Now only test
Previous: XTOOL EZ500 HD Heavy Duty Full System Diagnosis with Special Function
Next: Launch X431 EasyDiag 2.0 Plus OBDII Code Reader for iOS/Android with Two Free Car Software