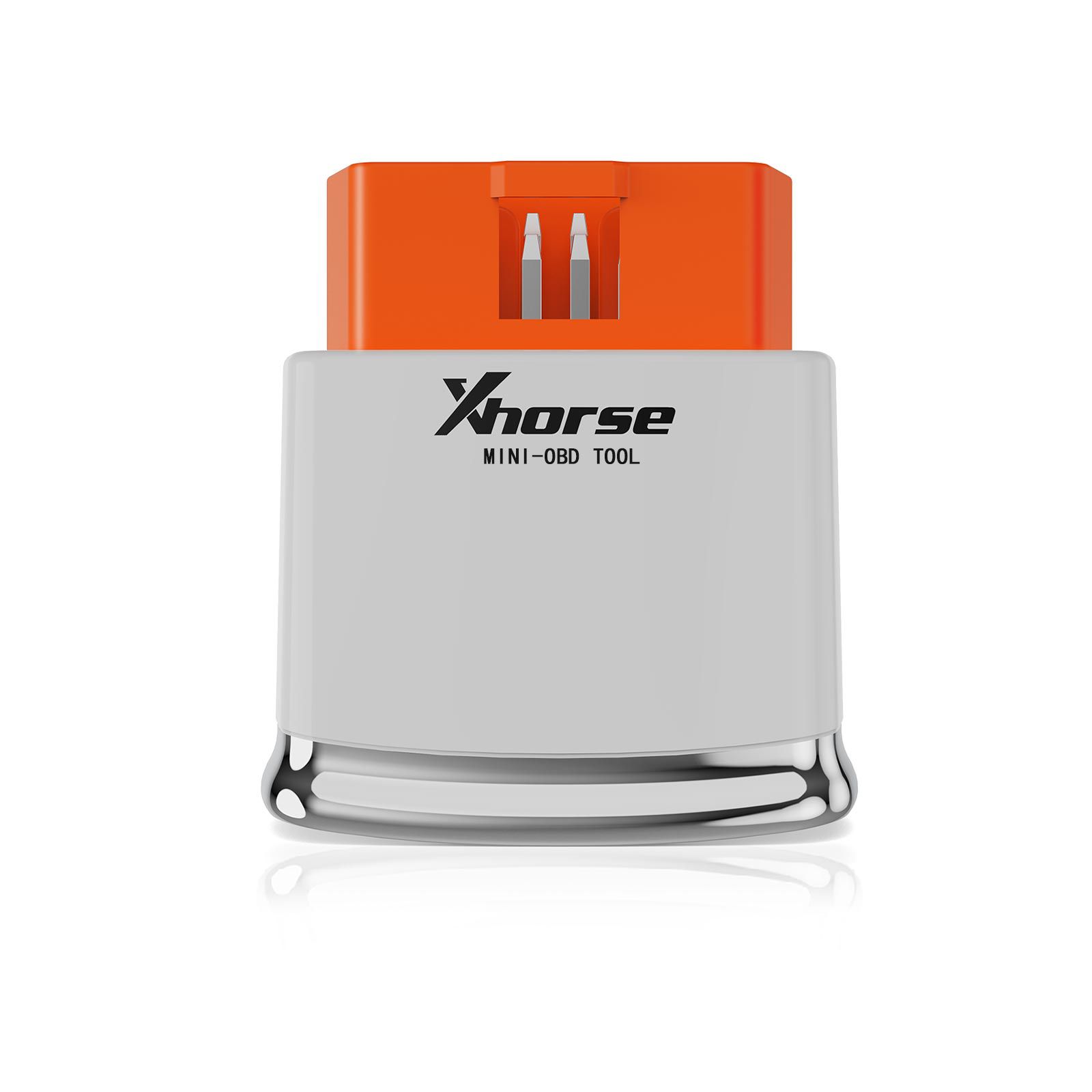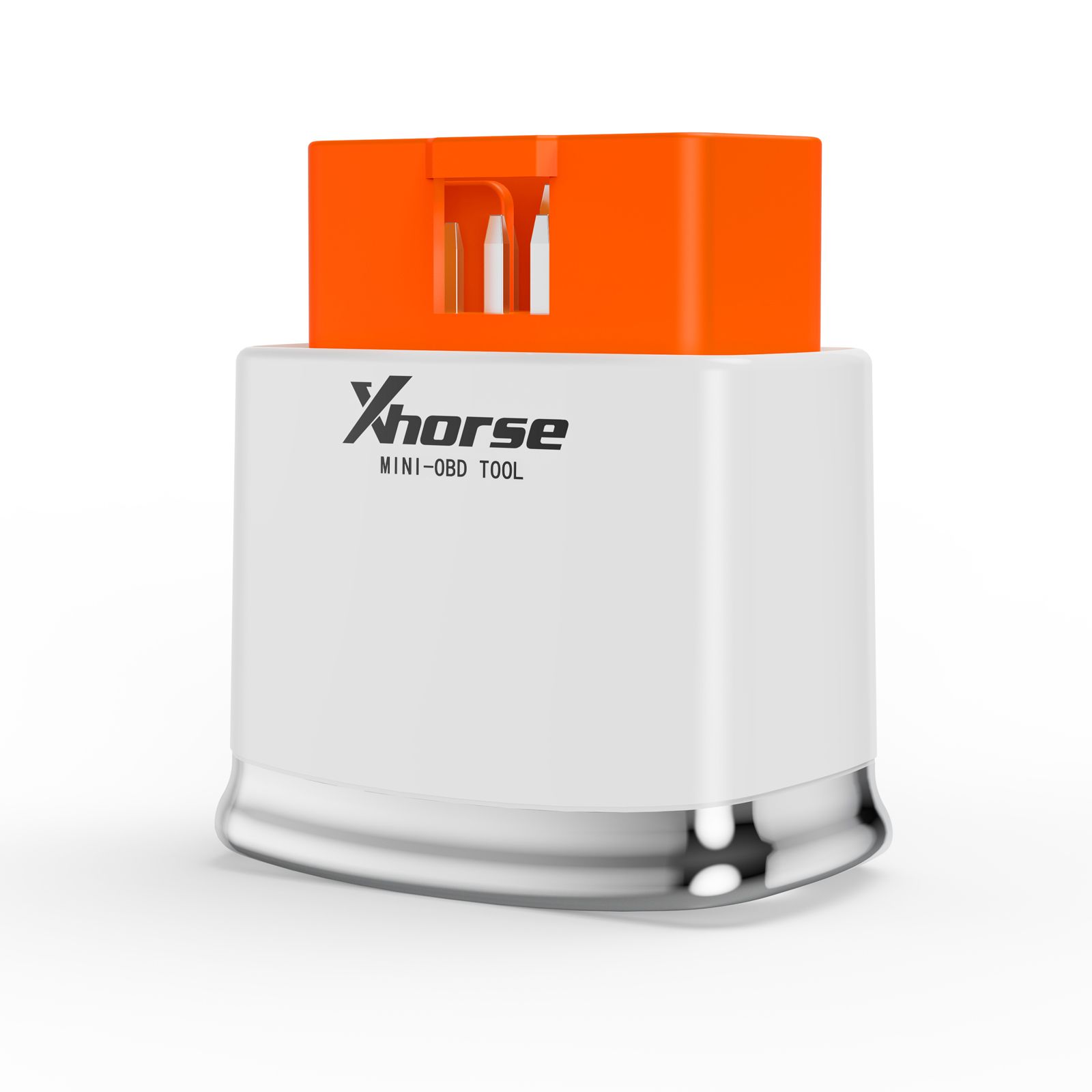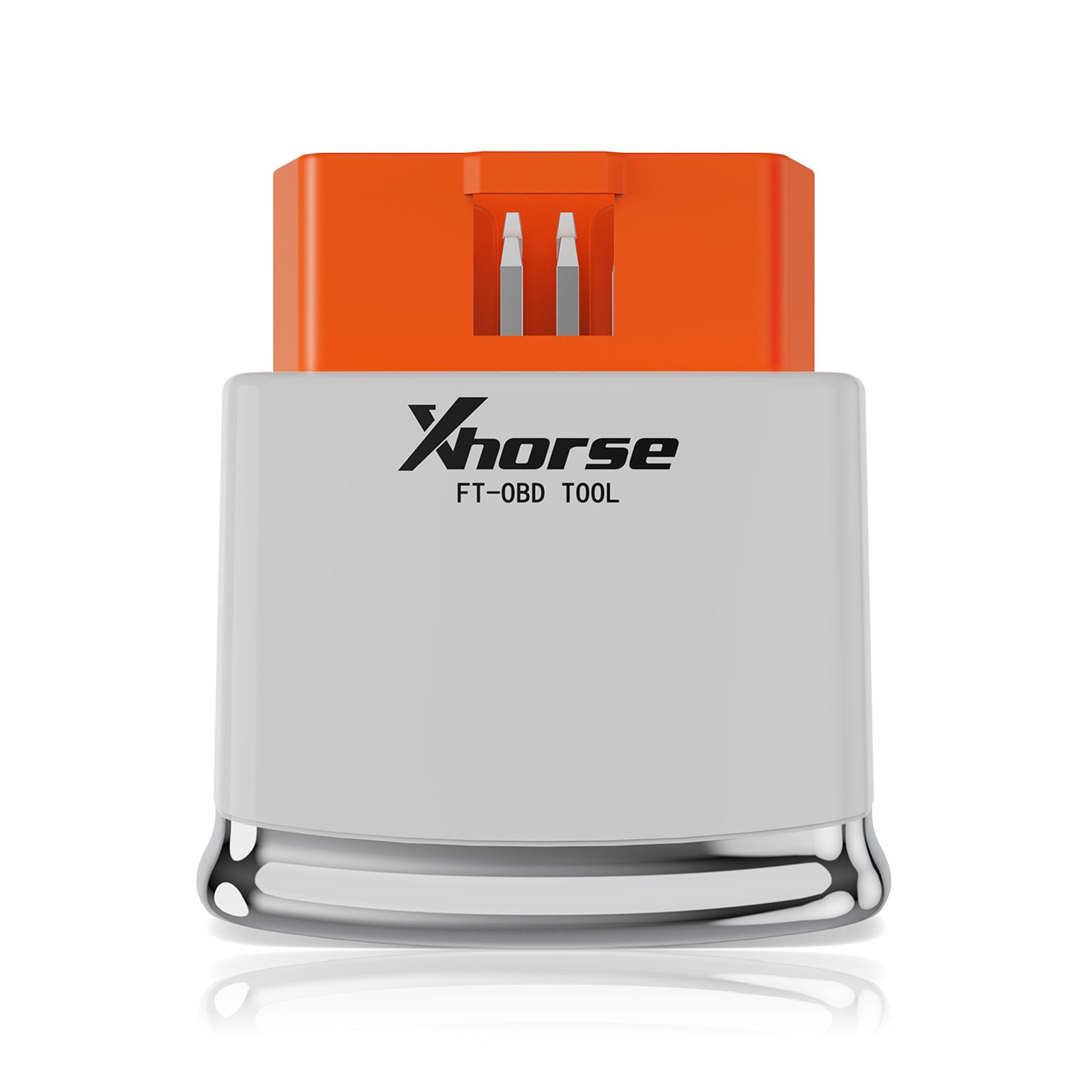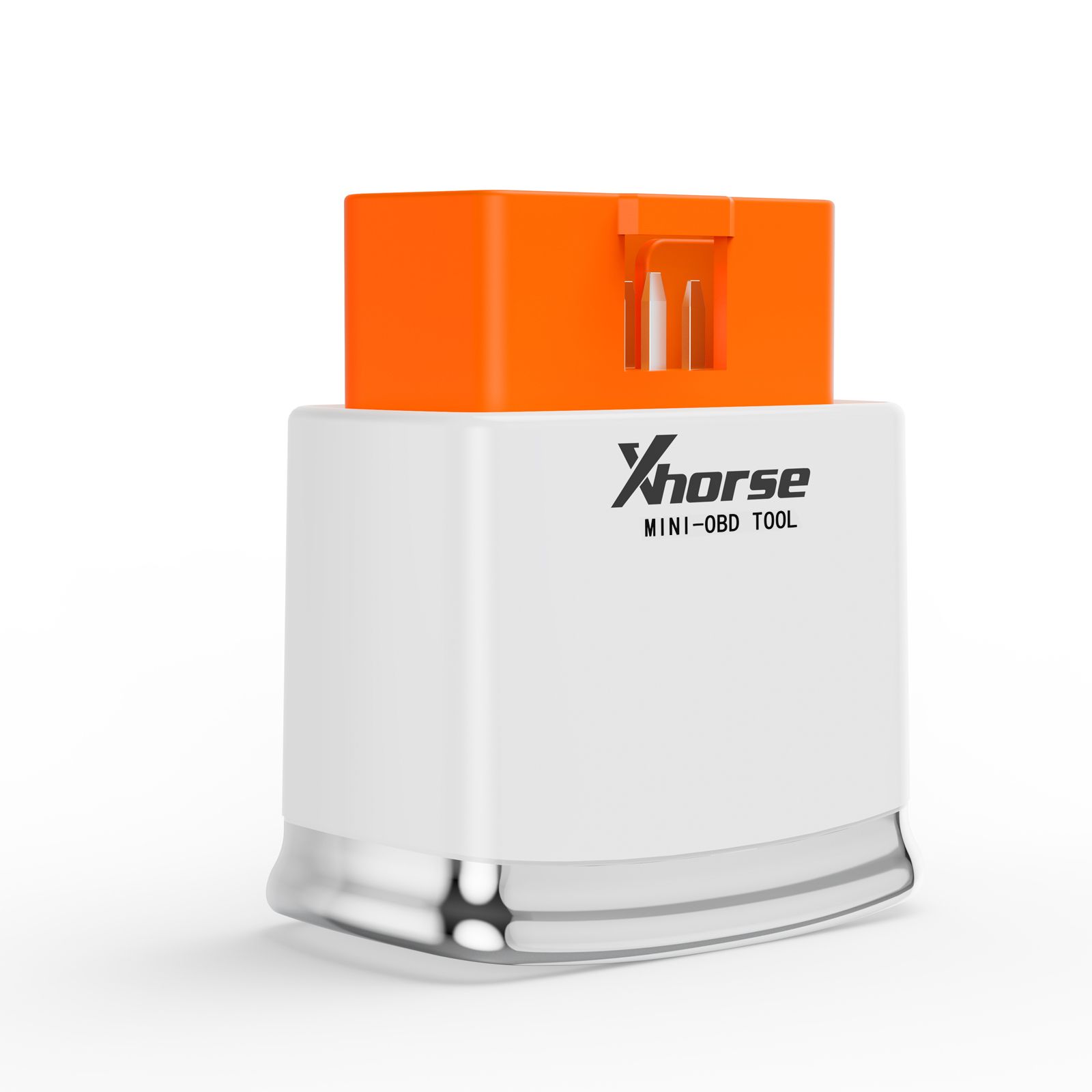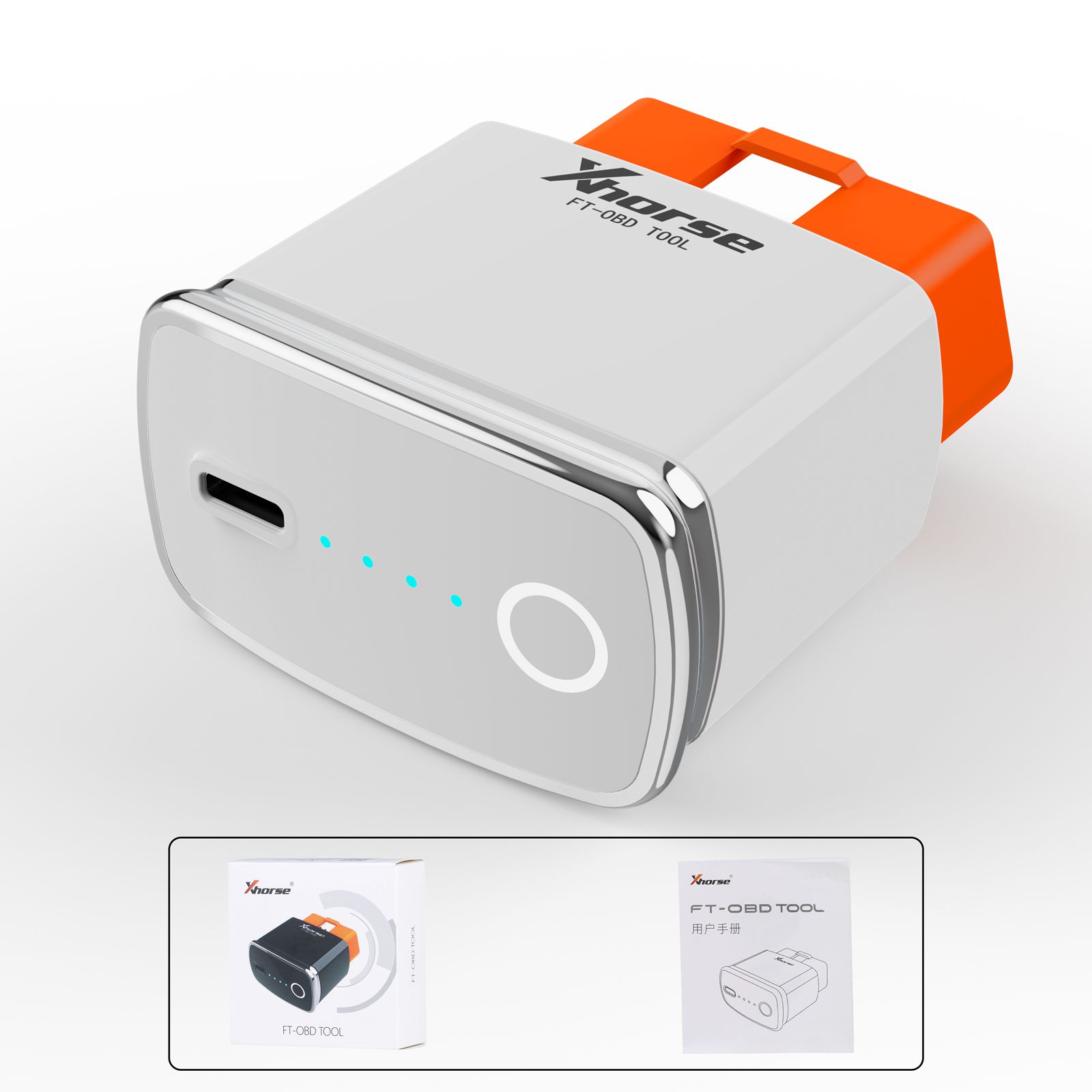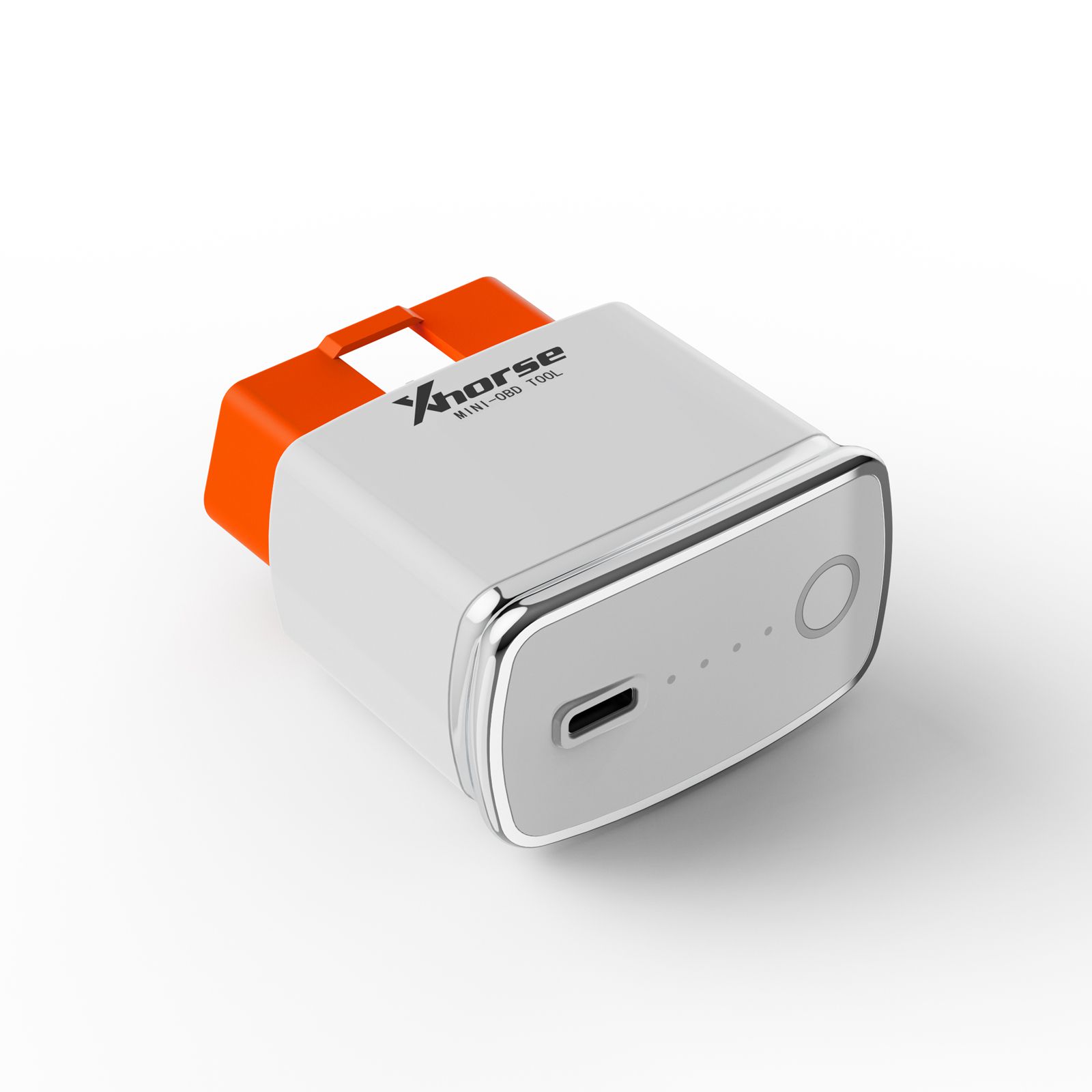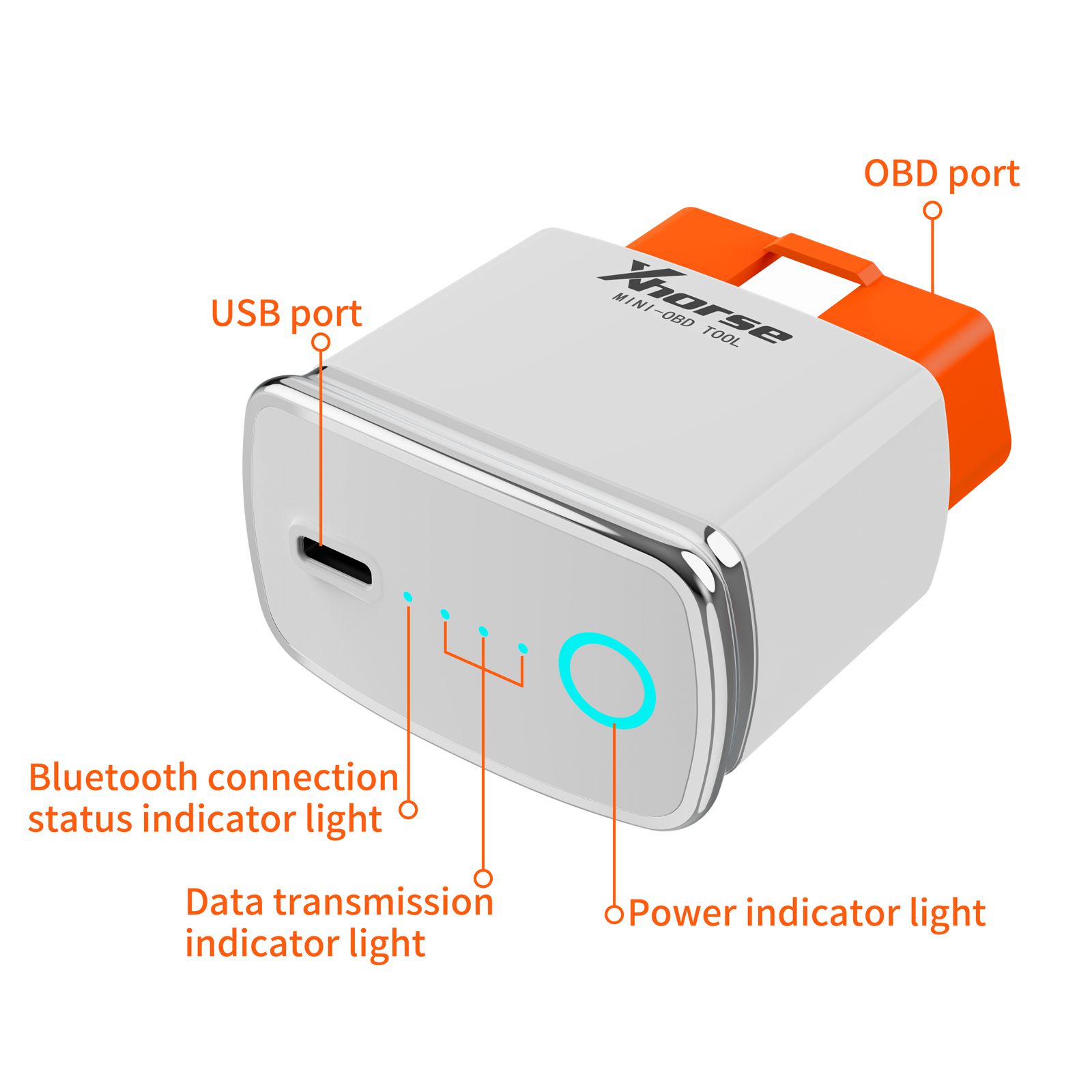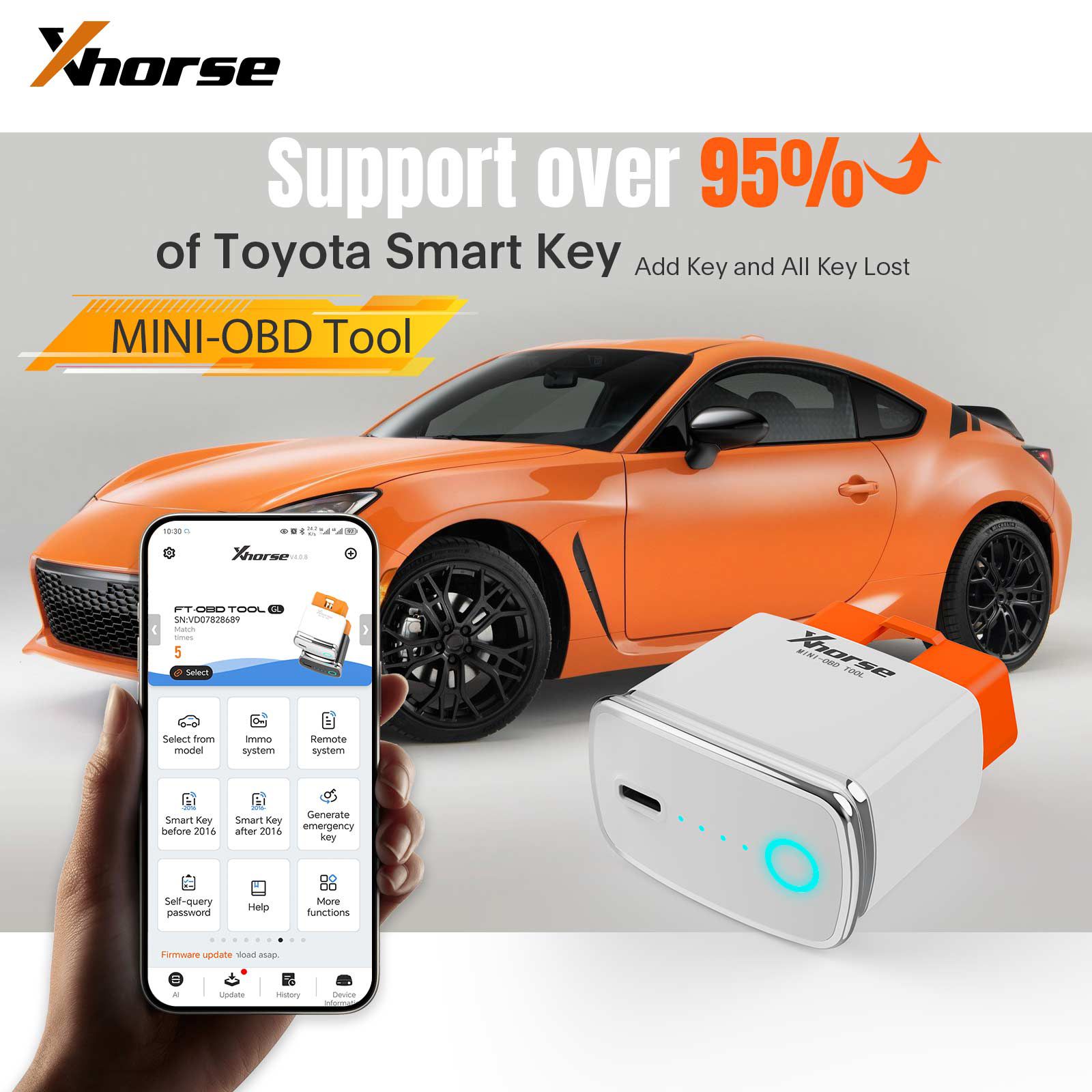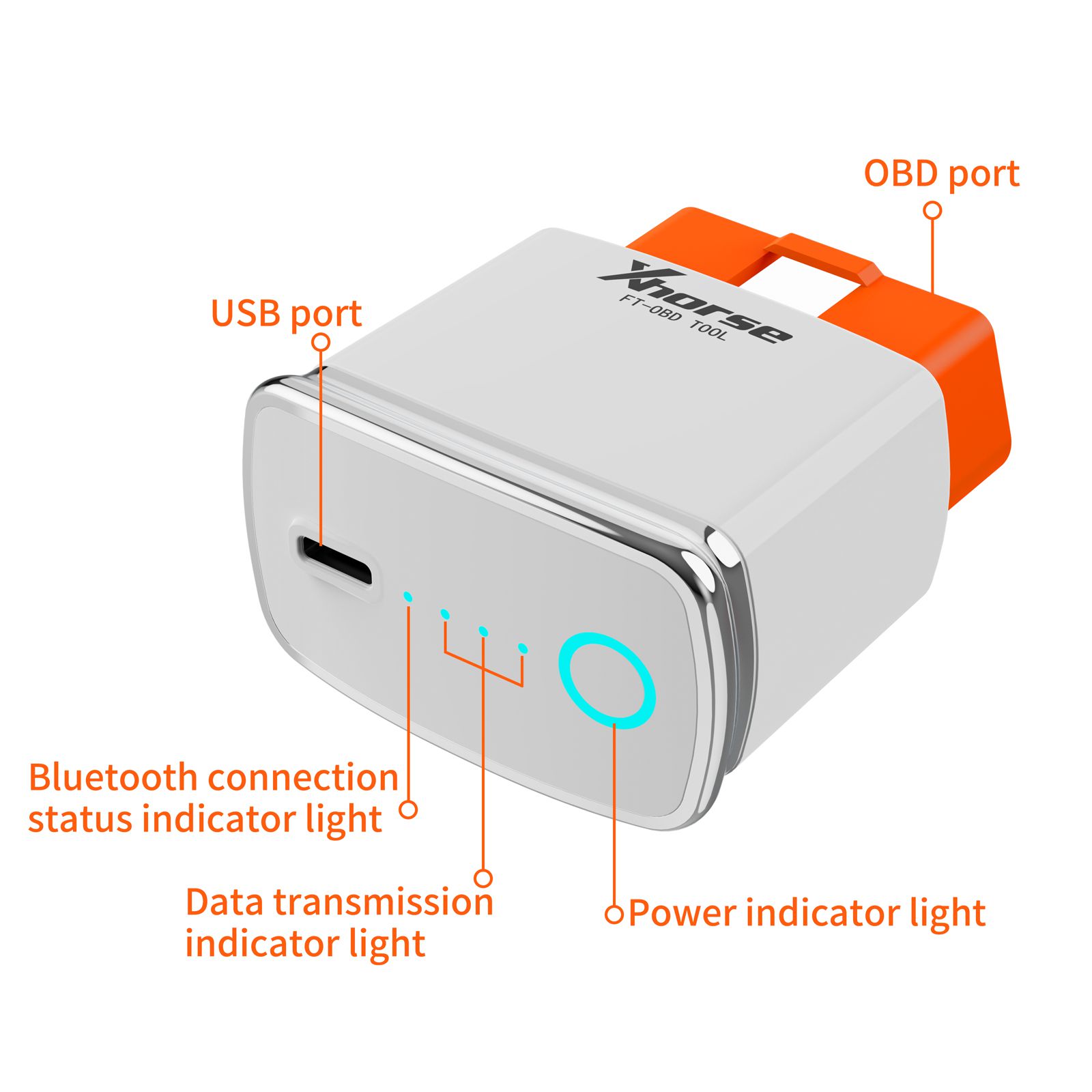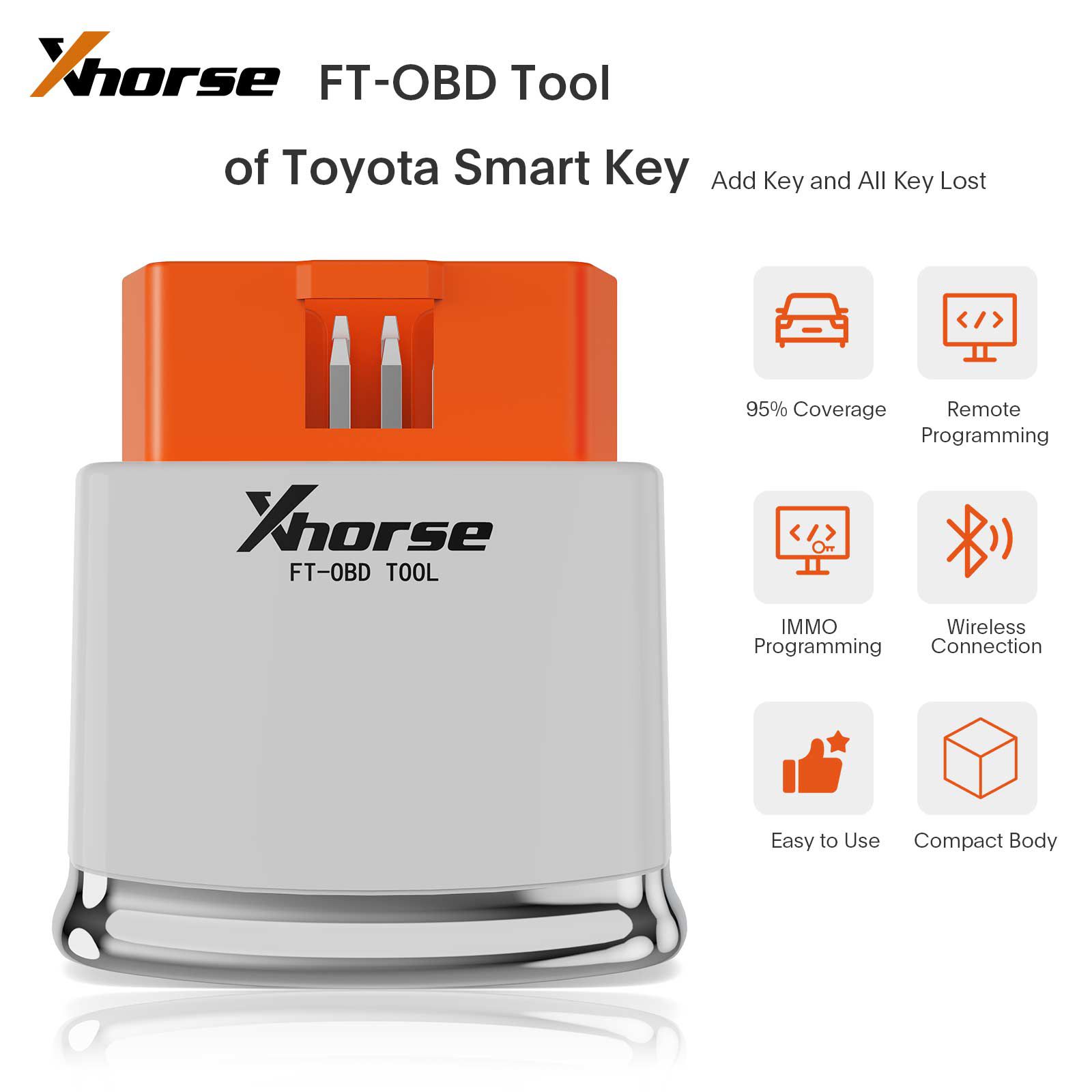 Description
2023 Xhorse MINI OBD TOOL FT-OBD for Toyota Smart Key Support Add Key and All Key lost
Xhorse
MINI OBD tool FT-OBD (For Toyota) version supports over 95% of Toyota smart key adding keys and all keys
lost
operations.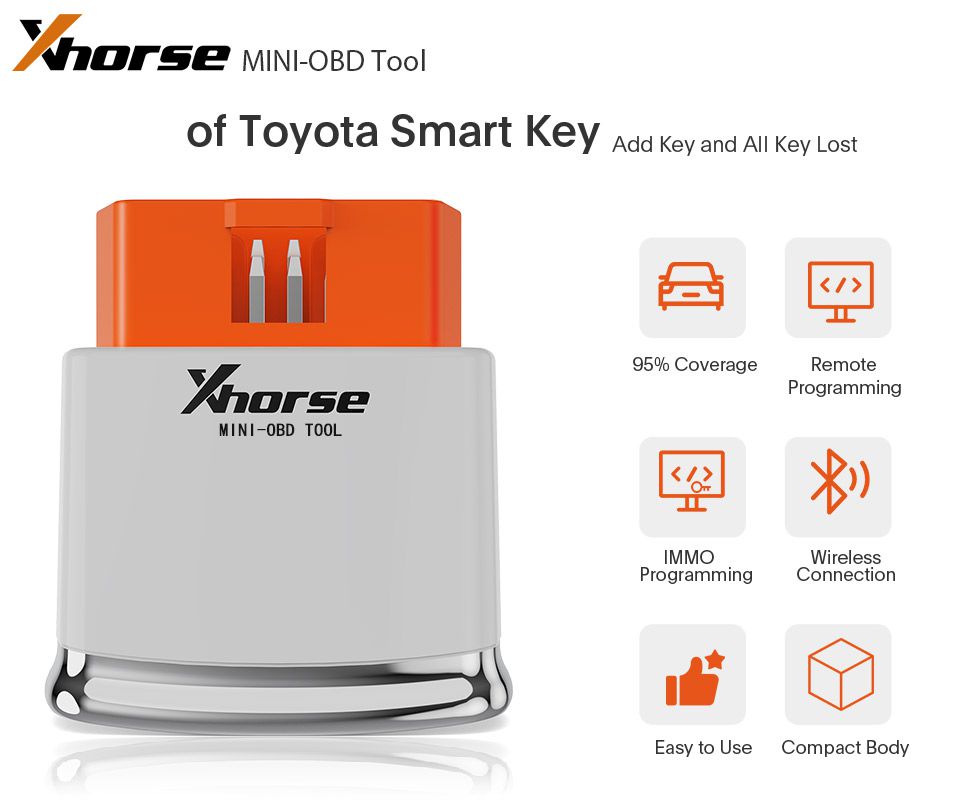 Xhorse MINI OBD TOOL FT-OBD for Toyota Highlights:
1. 95% Coverage
2. Remote and
IMMO
Programming
3. Wireless Connection: MINI OBD TOOL can connect with specific software or hardware by
WIFI
, WLAN or USB interface.
4. Easy to Use: Support work with both Xhorse APP and Key Tool Max.
5. Compact Body
Support List:
Granvia, Land Cruiser, Kluger, Prado, Alphard, Previa HV, Tarago, Vellfire, Prius, Fortuner, Prius C, Hilux Sw4, Prius C2, Corolla EX, Prius PHV, Crown, Prius +, Highlander, Prius V, Highlander HV, Previa, Hilux, Rav4, Hiace, Rav4 HV, Sequoia, Rav4 E+, Camry, Reize, Corolla, Sienna, Corolla Cross, Sienna HV, Avanza, Harrier, Tank, Harrier HV, Tundra, Levin, Vios, Vios FS, GAIA, Wildlander, IA, Venza, iM, Yaris, Ipsum, EZ, iQ, Avalon, Matrix, Allion, Mirai, IZOA ,OPA, Zelas, Raum, YARiS L, Rav4, Prime, Aqua, Rukus, Aristo, Rush, Auris, Sienna, BB, Solara, bZ4X, Tacoma, Comfort, TC, C-HR, XB, Land Cruiser, XD, FJ Cruiser, Yaris GR, Frontlander, 4Runner, FR-S, 86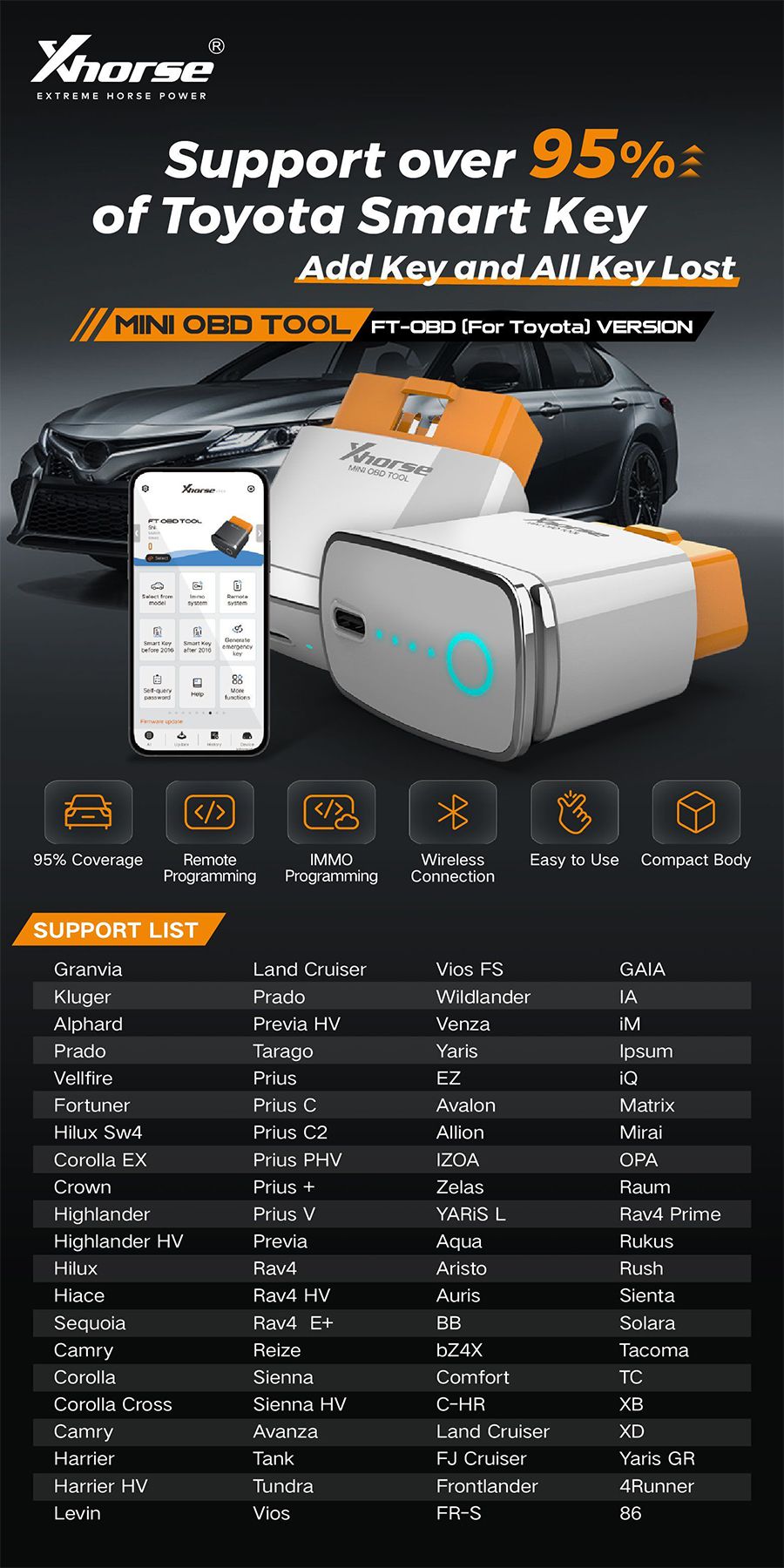 Xhorse FT-OBD Tool Function:

1. [Select by model], [IMMO system], [Remote system], [Smart Key before 2016], [Smart Key after 2016]: Select type for key programming:
Toyota vehicles remote programming according to the above five types, selecting the corresponding type of vehicle type for vehicle diagnosis and
IMMO
program operations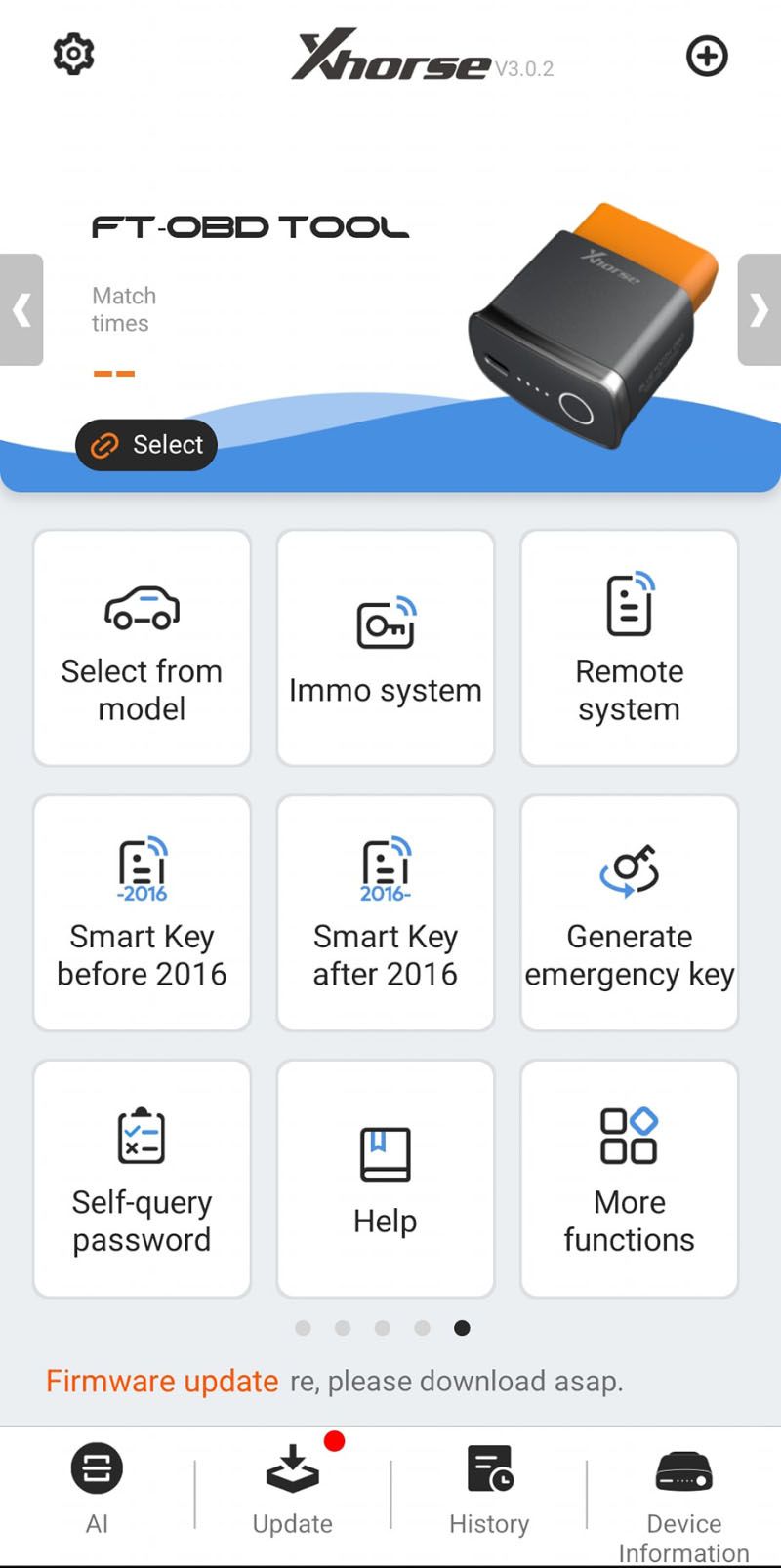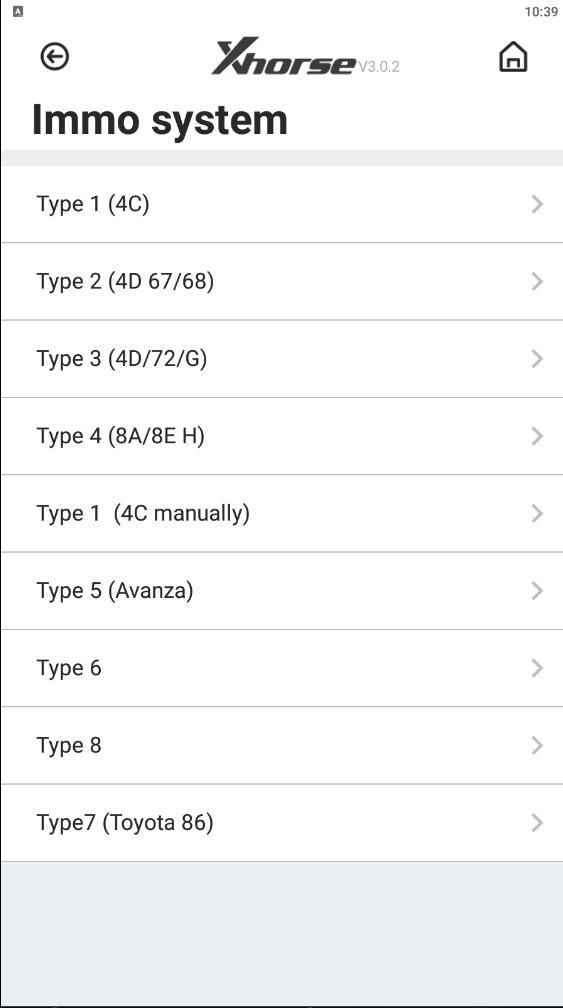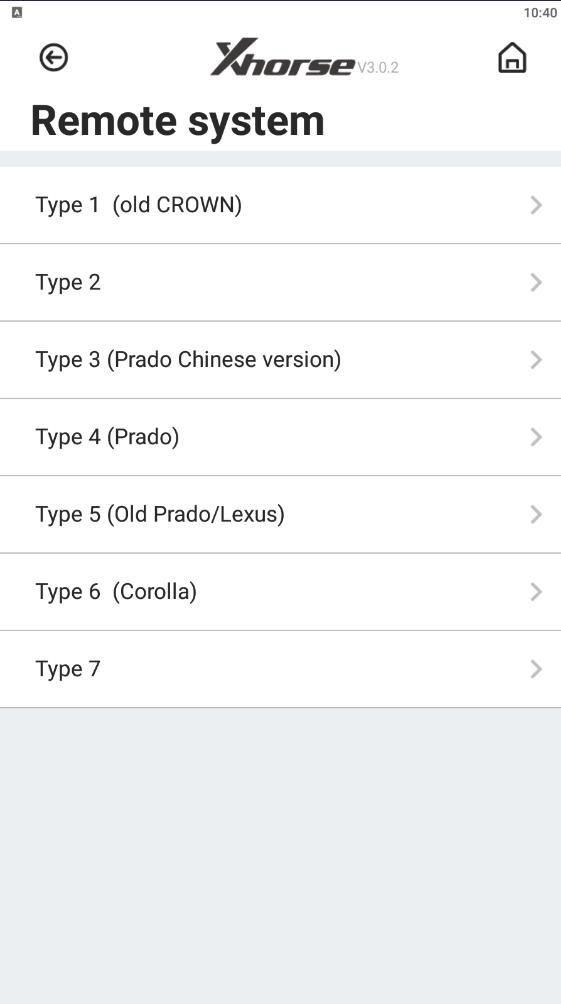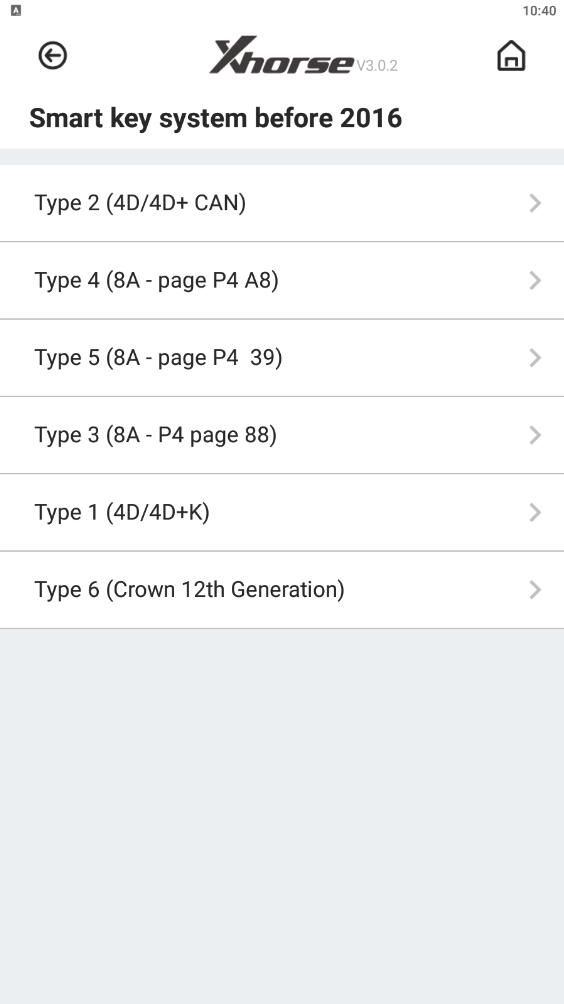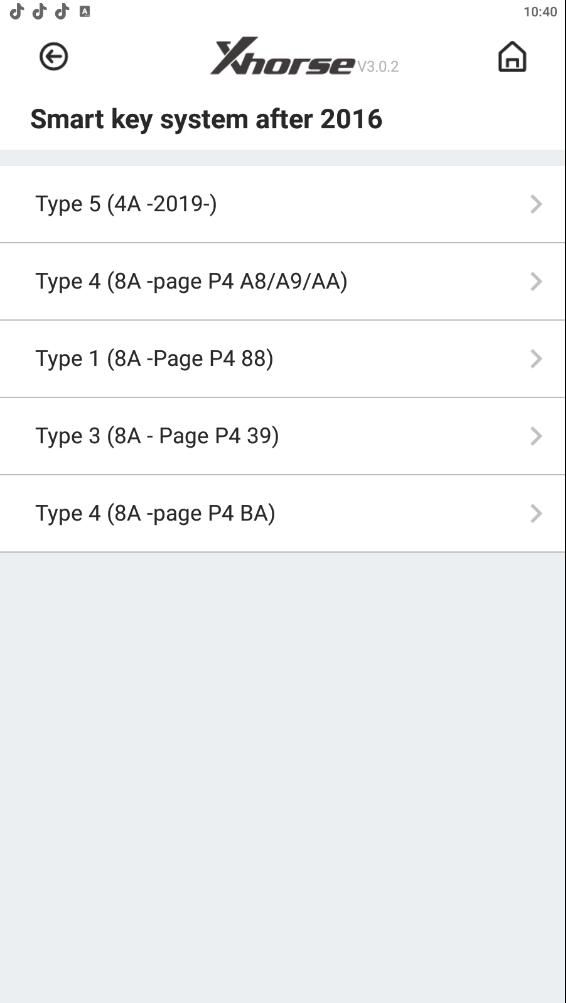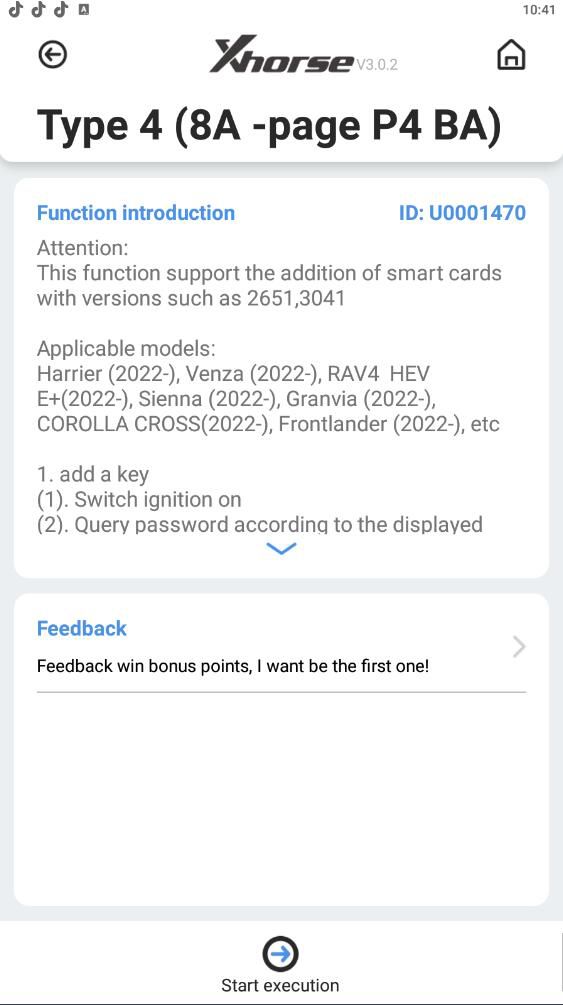 2. Generate emergency key:
Need to connect
MINI Key tool / Key Tool Max / MAX Pro
to generate emergency key with
Xhorse XM38 Toyota Key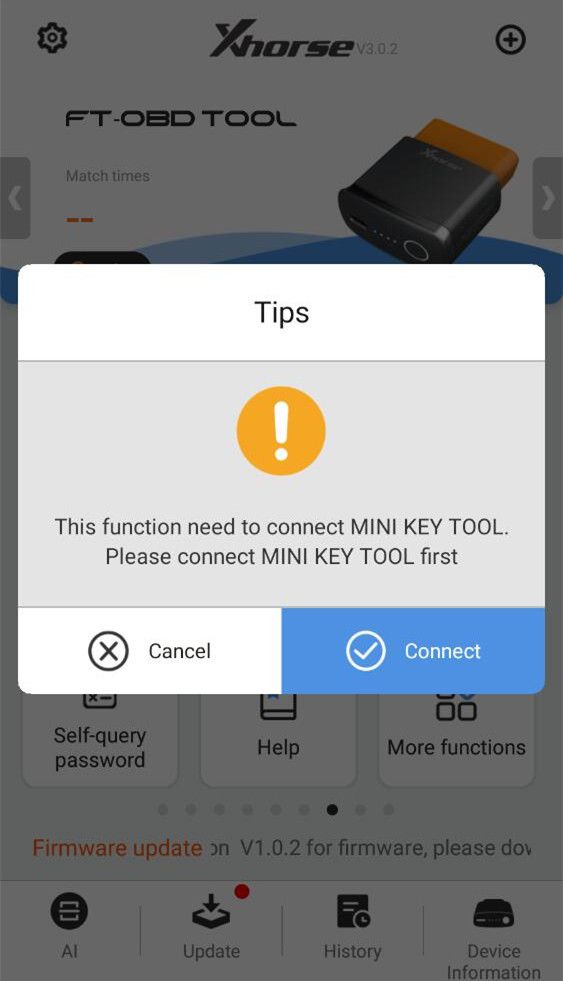 3. Self-query password: You can query the vehicle password
4. Help: You can view relevant immo information for Toyota vehicles
5. More functions: Enables device log, device self-test, and other functions

Package List:
1pc x Xhorse FT-OBD MINI OBD Tool for Toyota
Previous: 2014 FVDI ABRITES Commander With Full Version 18 Software
Next: 2023 AUTEL MaxiDAS DS808S-TS Diagnostic Tool with Advanced ECU Coding & TPMS Services Upgraded of MP808S/ DS808TS