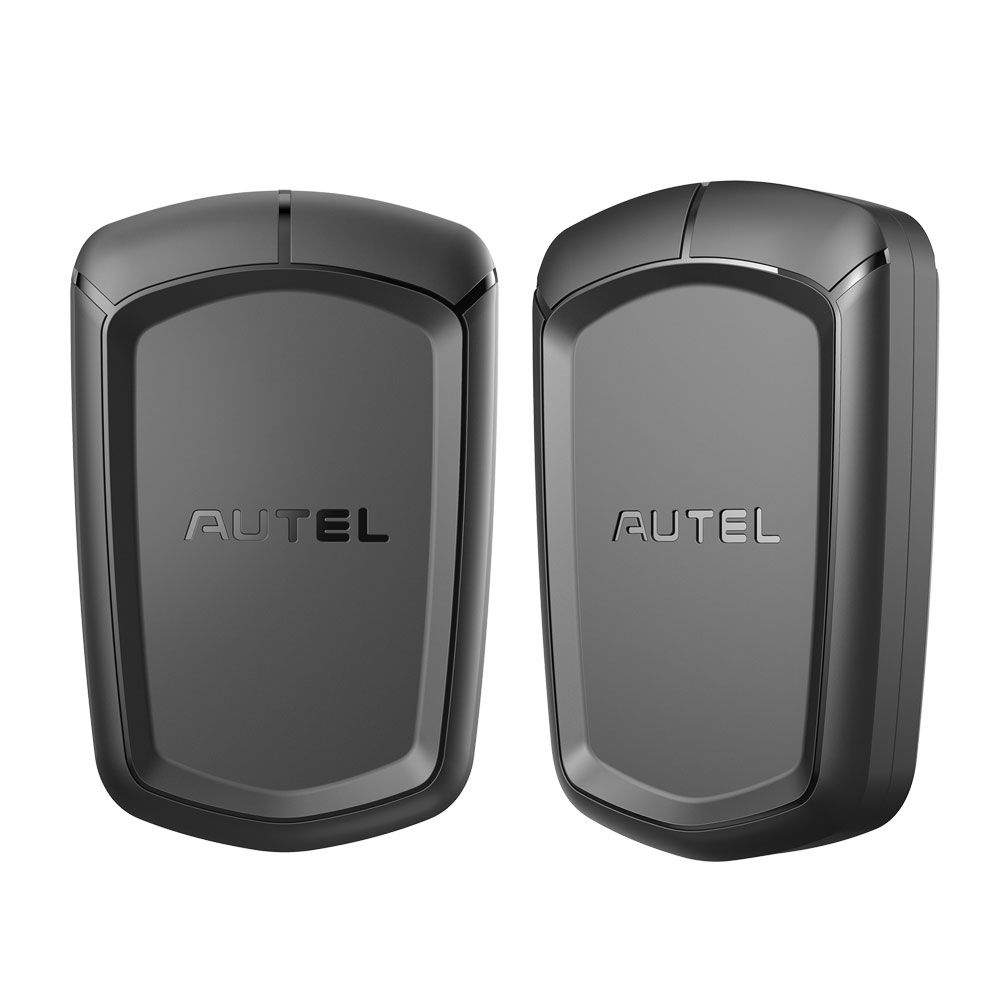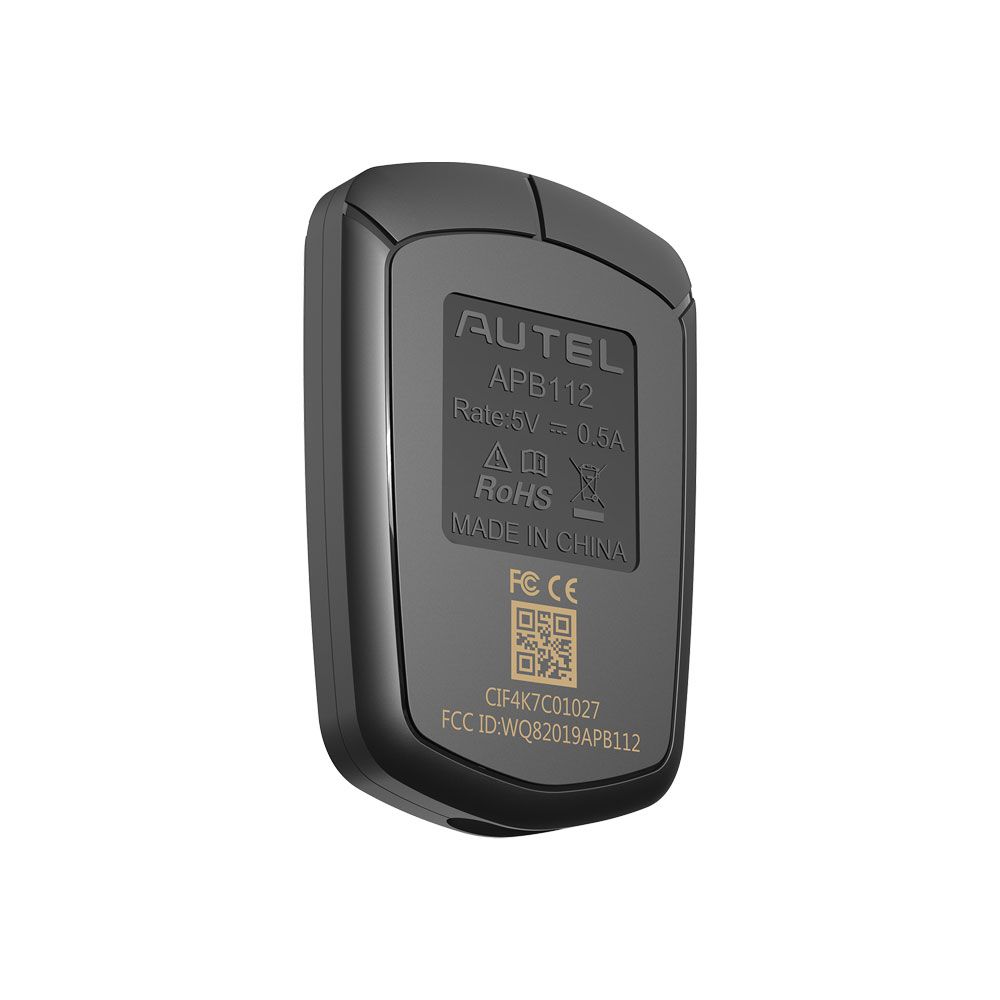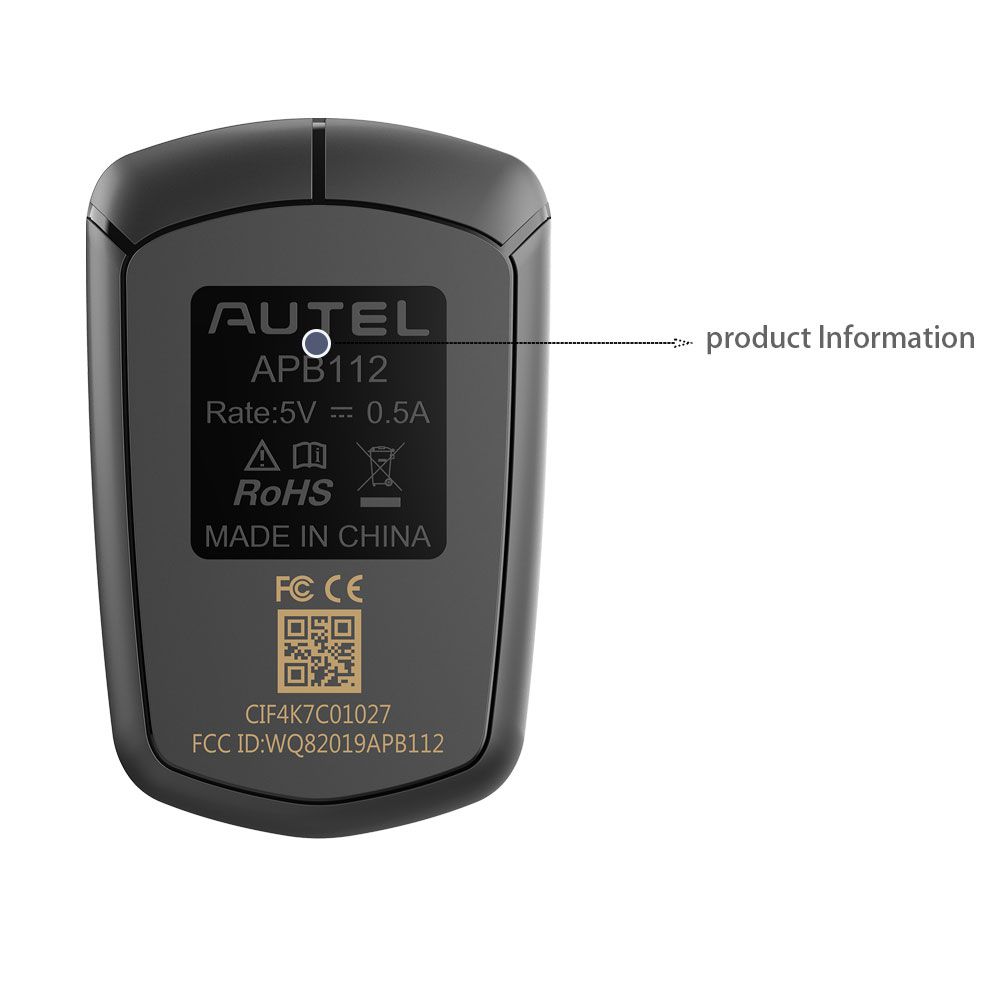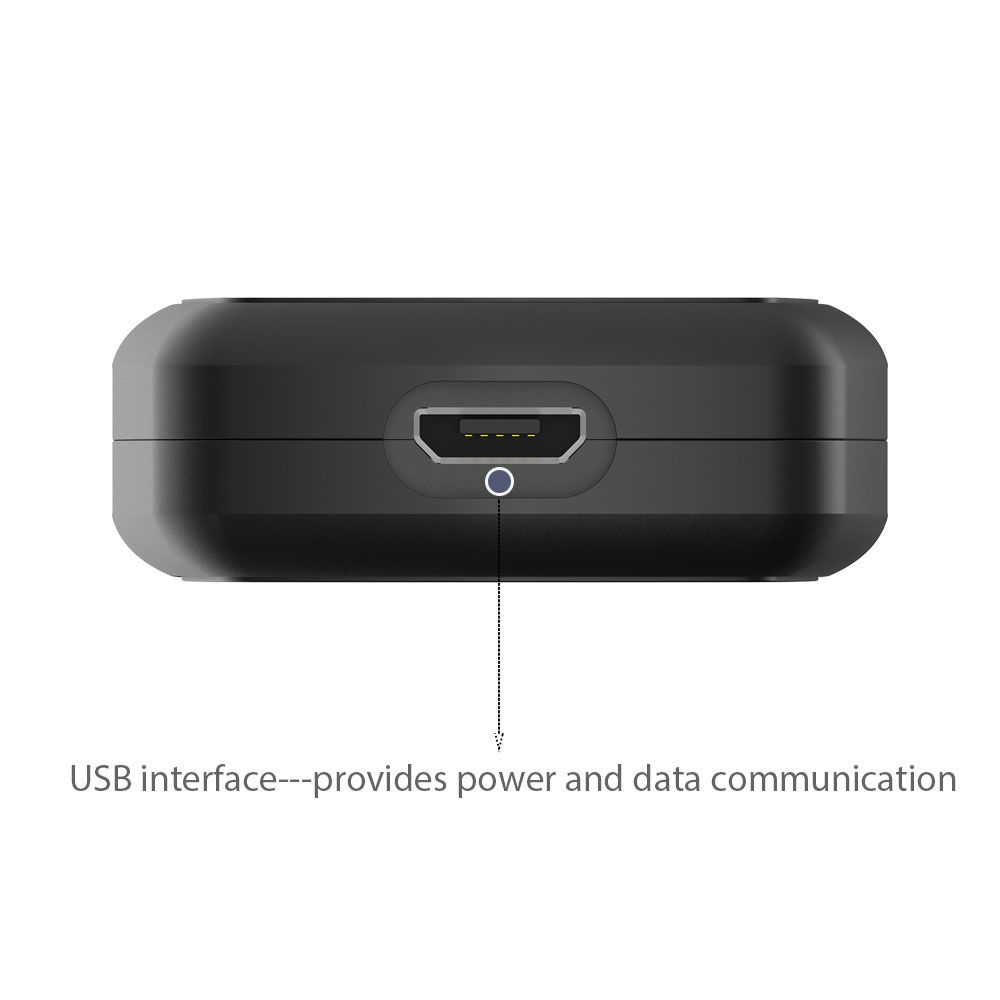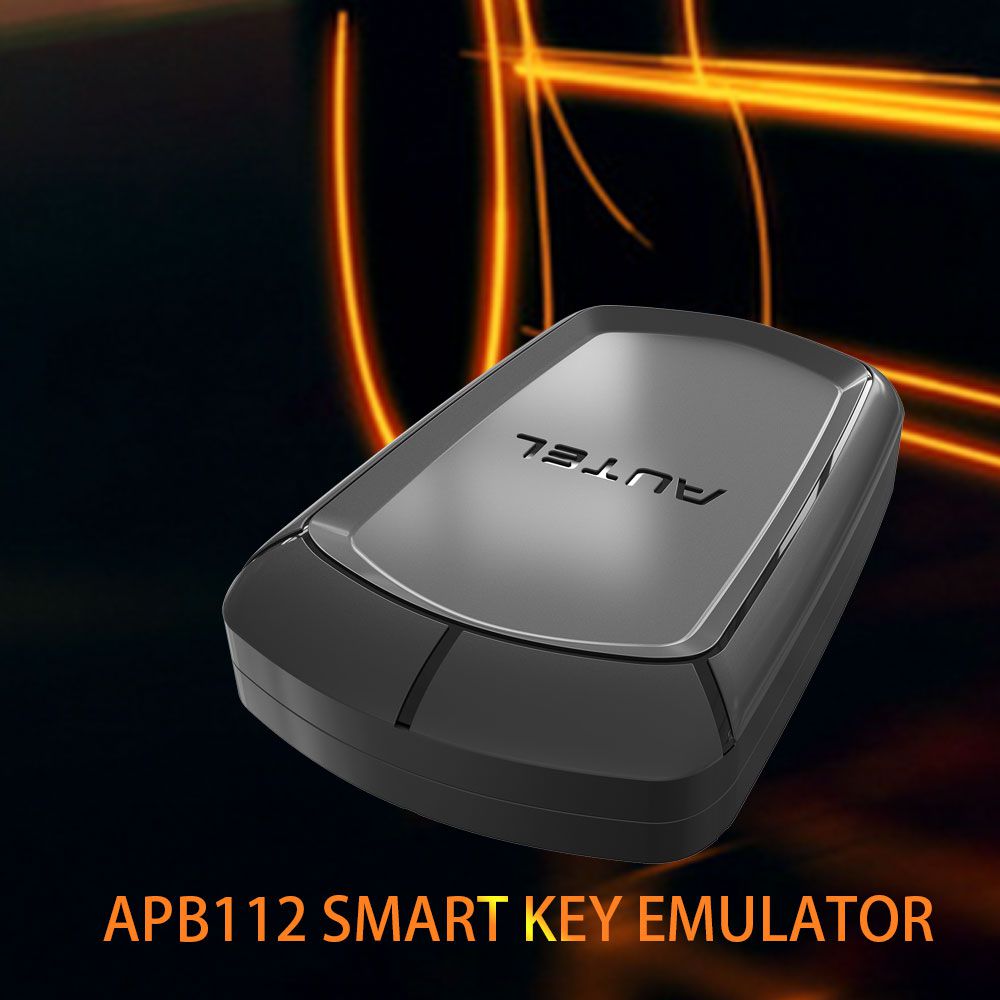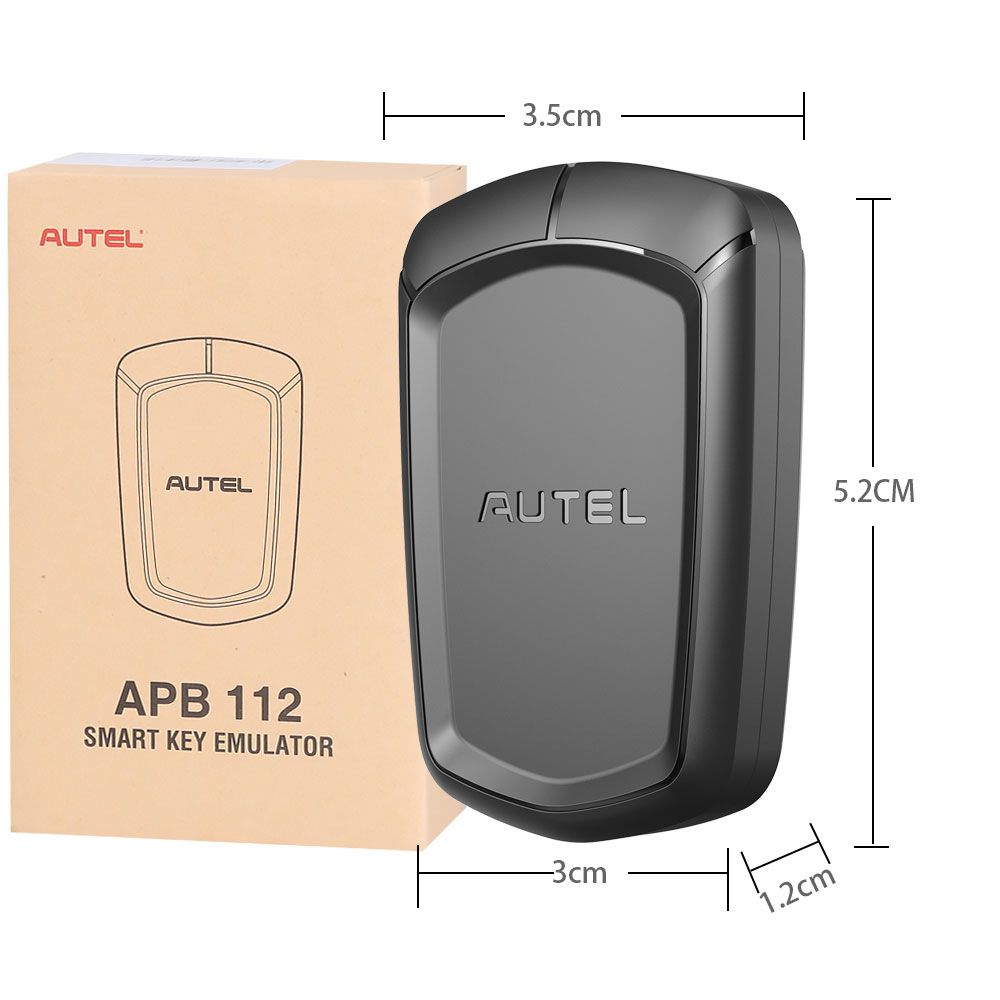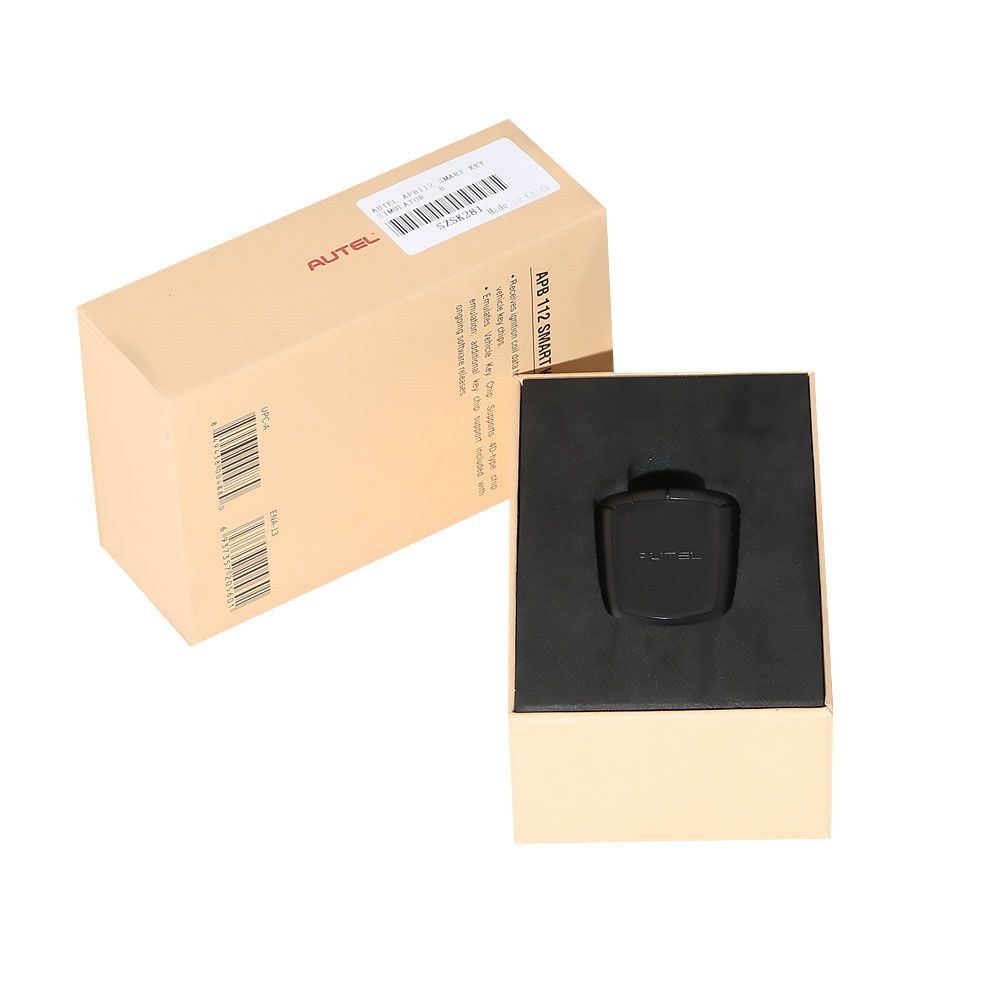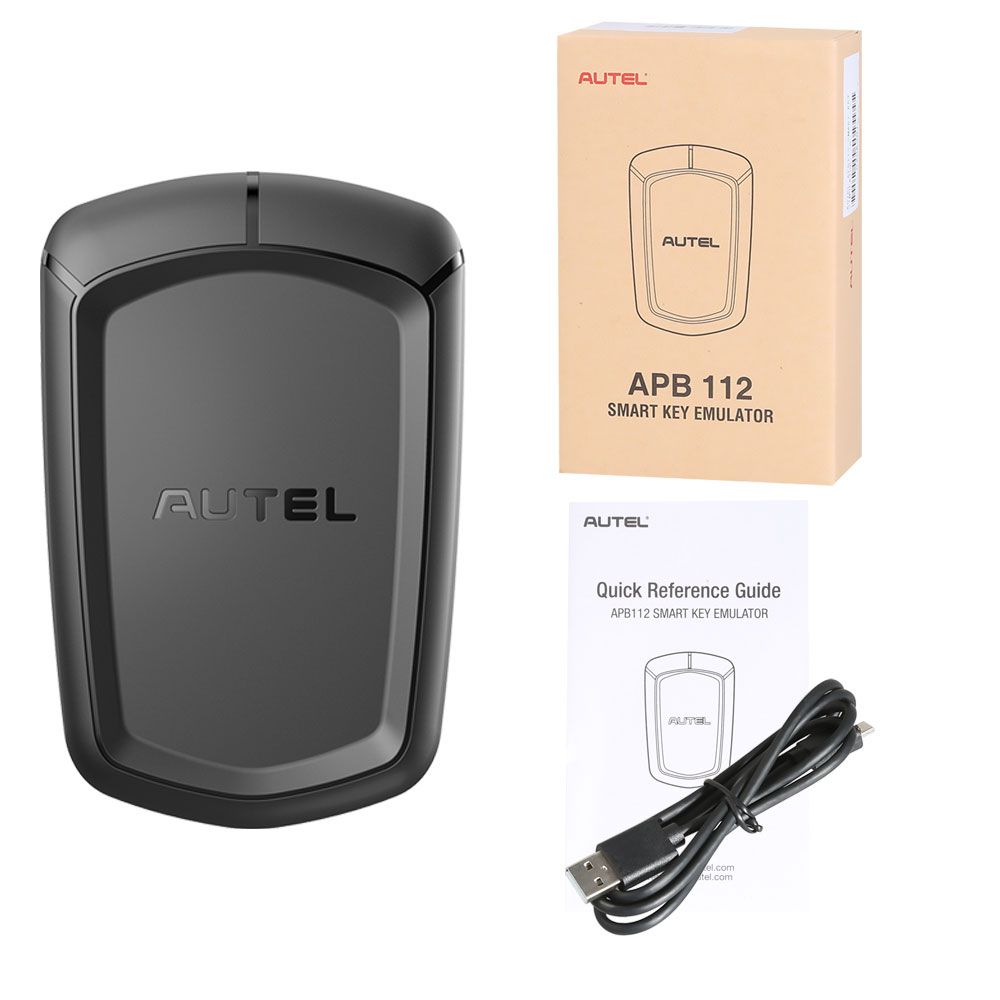 Description
Autel APB112 Smart Key Simulator

Autel APB112 smart key simulator is used to collect the data sent from the ignition coil, aiming to identify the ignition coil troubles and decode the data of the vehicle key chip.
It can also simulate the vehicle key chip.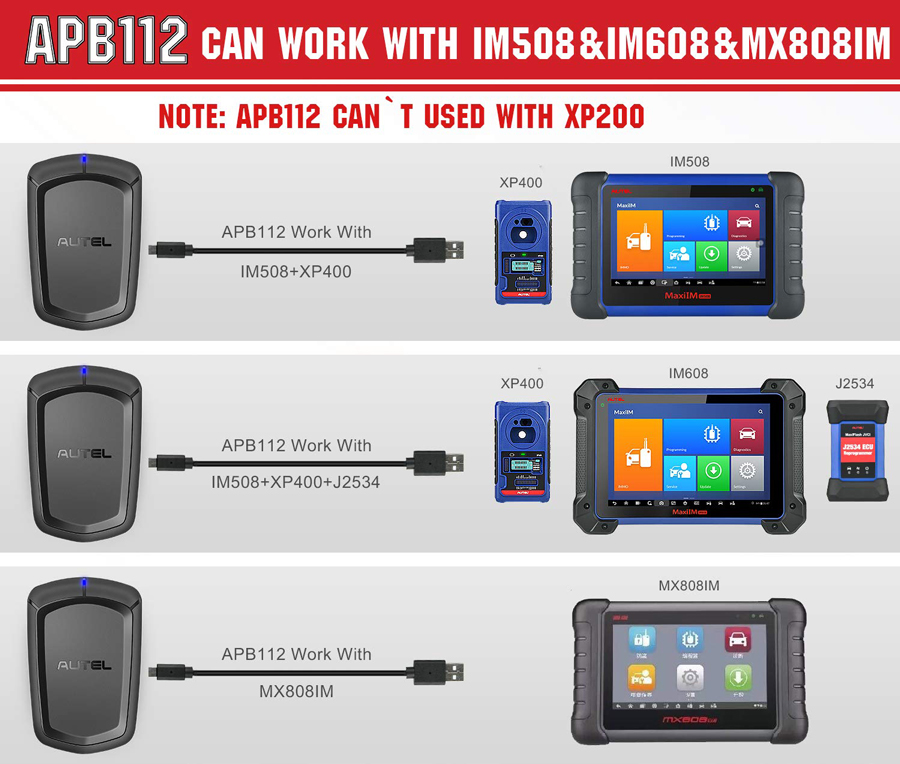 Autel APB112 Function List:

1. Smart key simulator
2. Compatible with IM608, IM508, and MX808IM
3. Compact but would need to be used with the XP400
4. Cannot be used with the XP200
5. 46, 4D data collection
6. 46 smart key password calculation
7. 46 chip simulation
8. Toyota 4D (94/ D4, 98) smart key simulation
9. Toyota H (88/ A8, A9, 39) smart key simulation
10. Collects data from the ignition coil
11. Identify ignition coil troubles
12. Decode vehicle key chip data
13. Simulate vehicle key chip (ex - 4D chip)
14. Must be used with an Autel diagnostic tool
15. Toyota/ Lexus smart key all key lost
16. Chip decoding (Hyundai 46)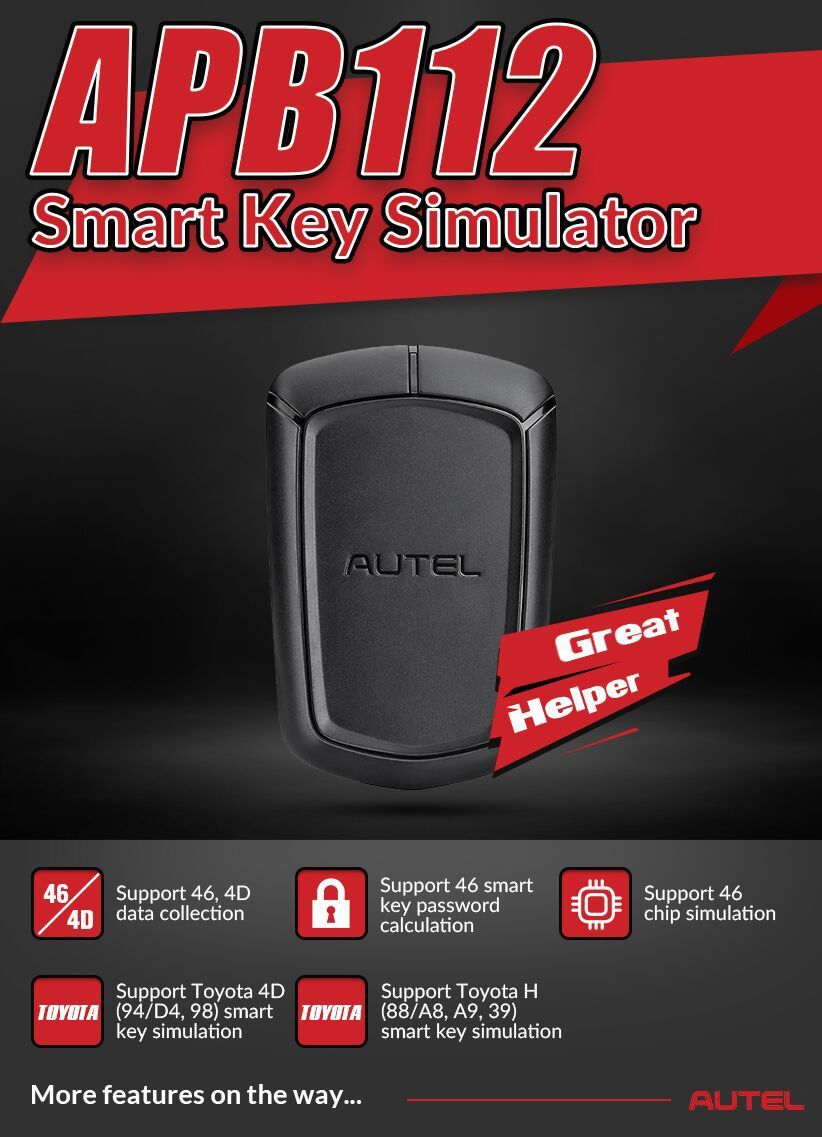 AUTEL APB112 Smart Key Simulator Overviews: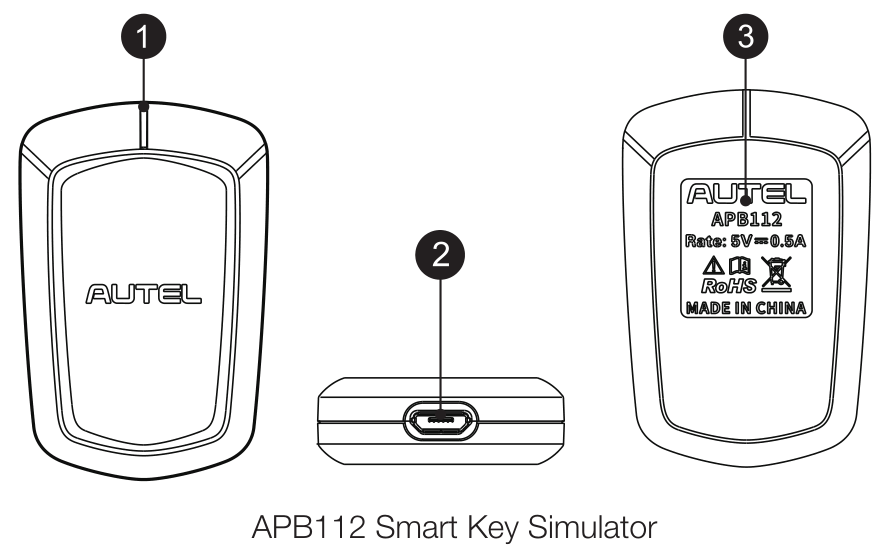 1. Status Indicator - Indicates The Current Status
1) Lights Solid Blue - the power supply is working properly and in default state;
2) Falshes Green - the data interaction status;
3) Flashes Red - the status of upgrading;
4) Lights Solid Red - the boot status

2. USB Interface - Provides power and data communication

How to Use Autel APB112?

1. Connect the APB112 Smart Key Simulator to Autel Diagnostic Device using the supplied USB cable.
2. After connection, the status indicator lights solid blue,indicating that the APB112 Smart Key Simulator is working properly and then automatically communicates with the Diagnostic Device.
3. The APB112 Smart Key Simulator application is automatically upgraded on Autel Diagnostic Device according to the selected vehicle system function.
4. Place the Smart Key Simulator close to the ignition coil for data collection, which is used for decoding the chip.After decoding, the original car chip data can becopied.
5. The emulator key chip can generate various types ofkey chips with subsequent upgrades according to requirements.



Notes:
1. Not work alone, but works together with any of the Autel Diagnostic Device i.e MaxiIM IM608, Autel MaxiIM IM508, and MX808IM
2. Compact but would need to be used with the XP400, not with XP200.
3. Do Not disconnect the USB Cable when use

Autel APB112 Package List:

1pc x APB112 Smart Key Simulator
1pc x USB cable
1pc x Quick Reference Guide
Reviews

15
#1 Nikolay Chebotarev
Jul 9, 2018

The order came for 3 days, everything would be so!!!! I'll check, i'll add a review.
#1 SIHLI OZILCI
Feb 9, 2019

Good product I recommended.
#1 errahli najib
Jul 9, 2018

tools work perfect.
#1 antonio rodrigo gomez becerra
May 9, 2018

Very fast delivery. I will buy again from this store. Thank you!
#1 Adriana Berrios
Apr 9, 2019

Very good… Super fast
#1 wosensiged Lemma
Oct 9, 2018

all perfect ! Items came to me 3days! I would buy it again, from this seller
#1 Peter Ridgen
Jun 9, 2018

Fast delivery, the machine was stitched without problems, everything is ok, you can take!!! this AUTEL APB112 Smart Key Simulator Work with Autel IM608 IM508 is good quality, working very well
#1 mbodo dlamini
May 9, 2018

Great company!!!!
#1 FRANK TURNER
Mar 9, 2019

Everything's okay.
#1 mitchel krautkramer
Jan 9, 2019

The order came for 3 days, everything would be so!!!! I'll check, i'll add a review.
Previous: AUTEL G-BOX Tool for Mercedes Benz All Keys Lost Work with Autel MaxiIM IM608
Next: VIDENT iAuto 702 Pro Multi-Applicaton Service Tool with 39 Special Functions 3 Years Free Update Online