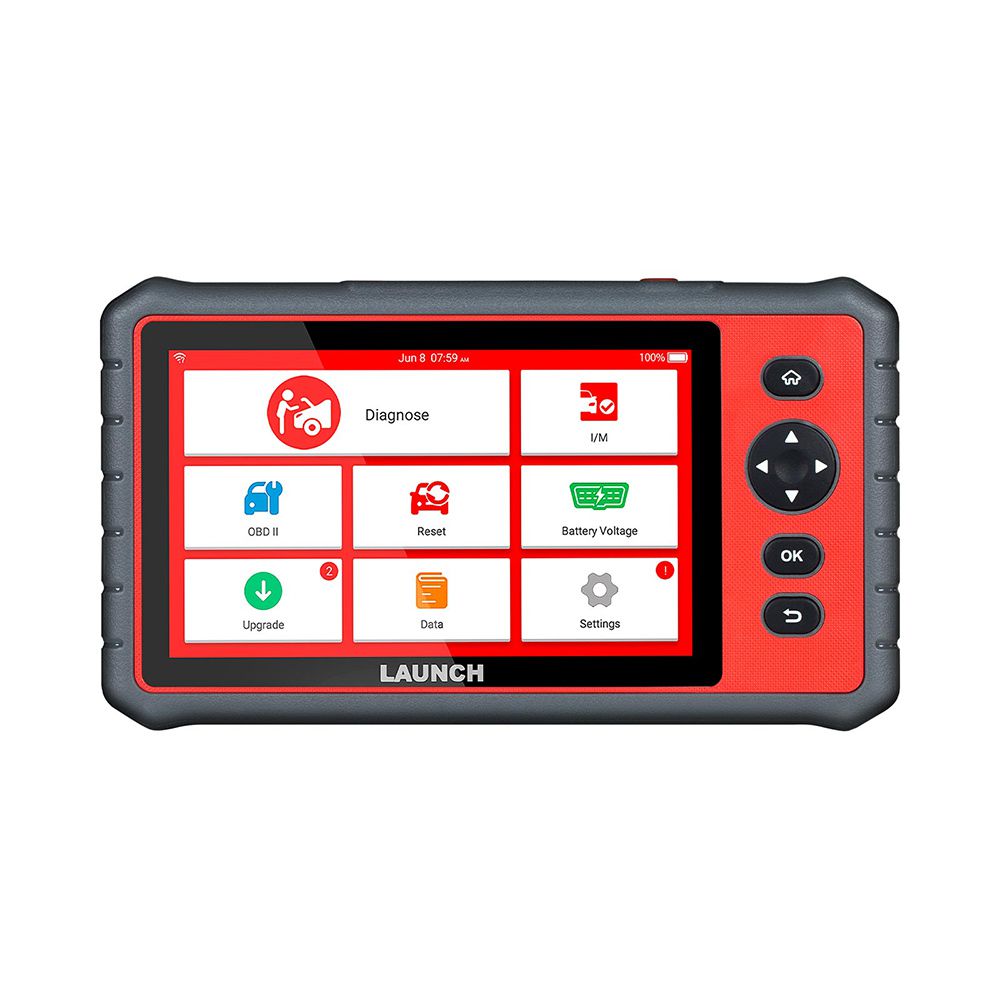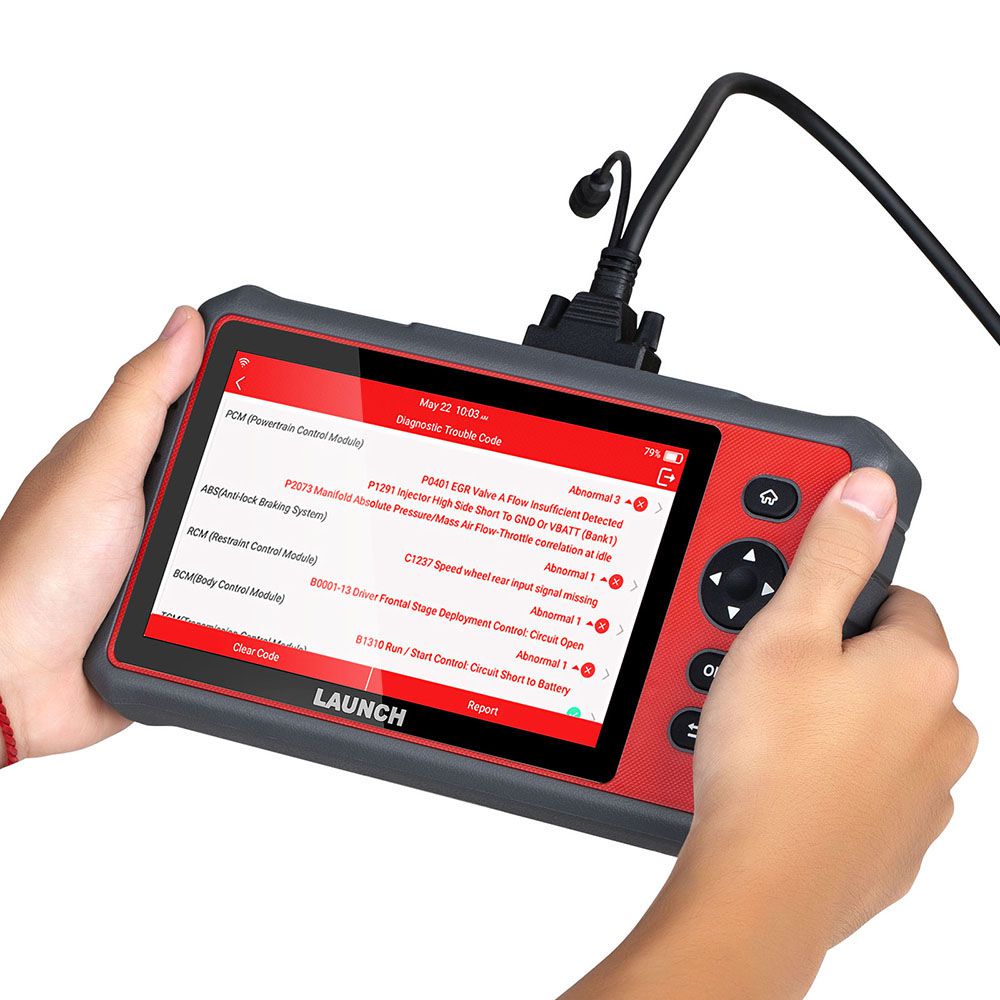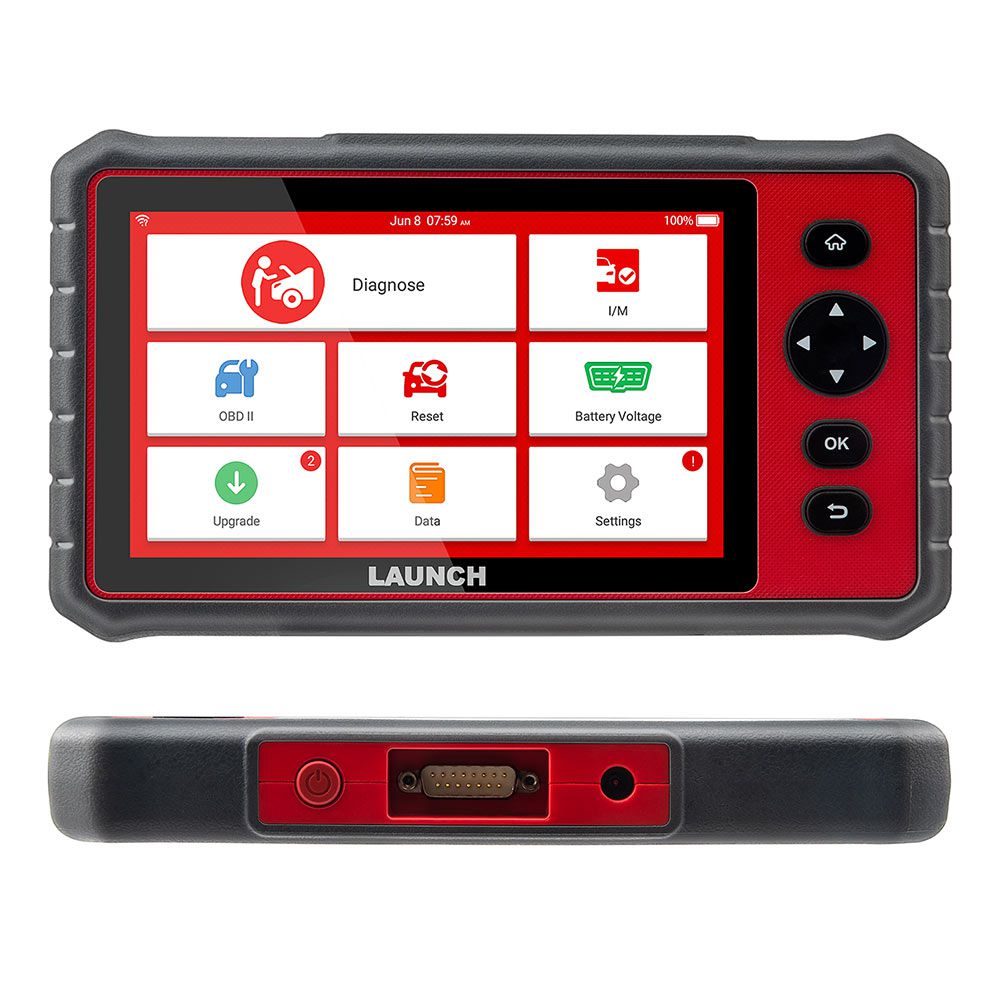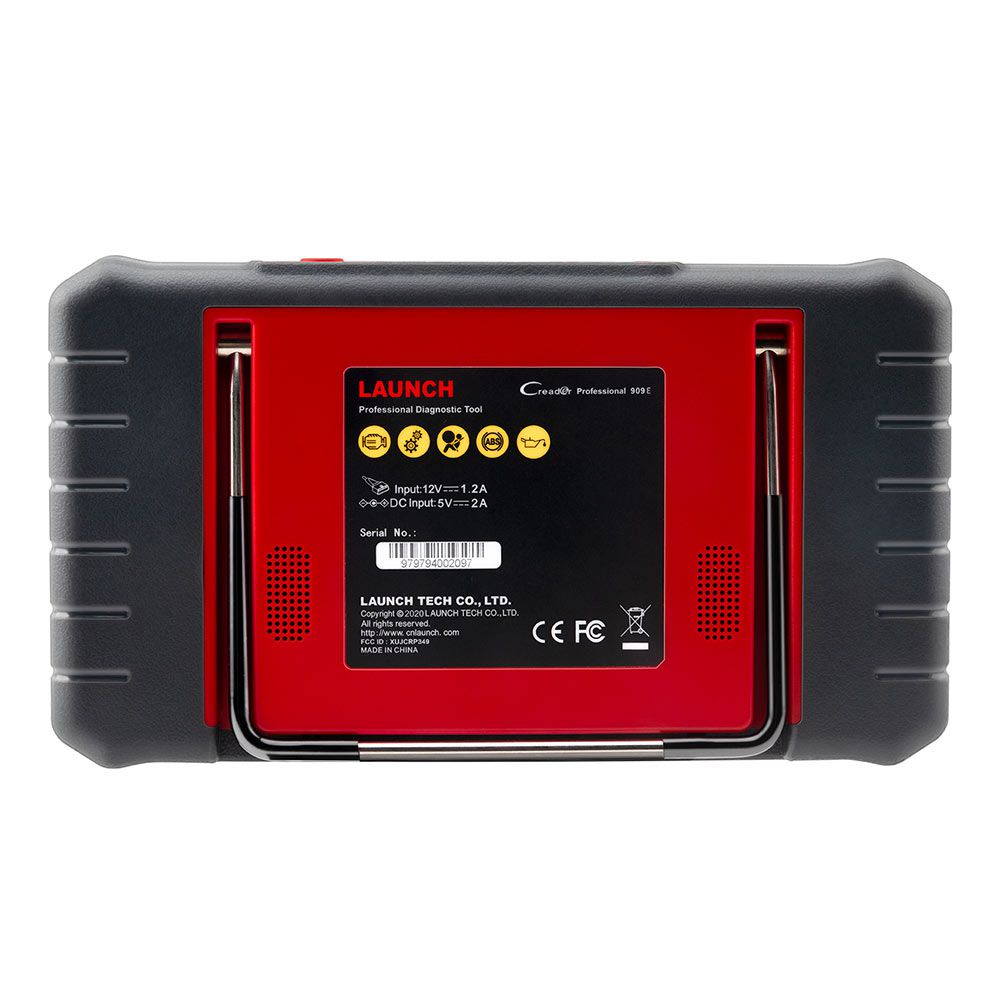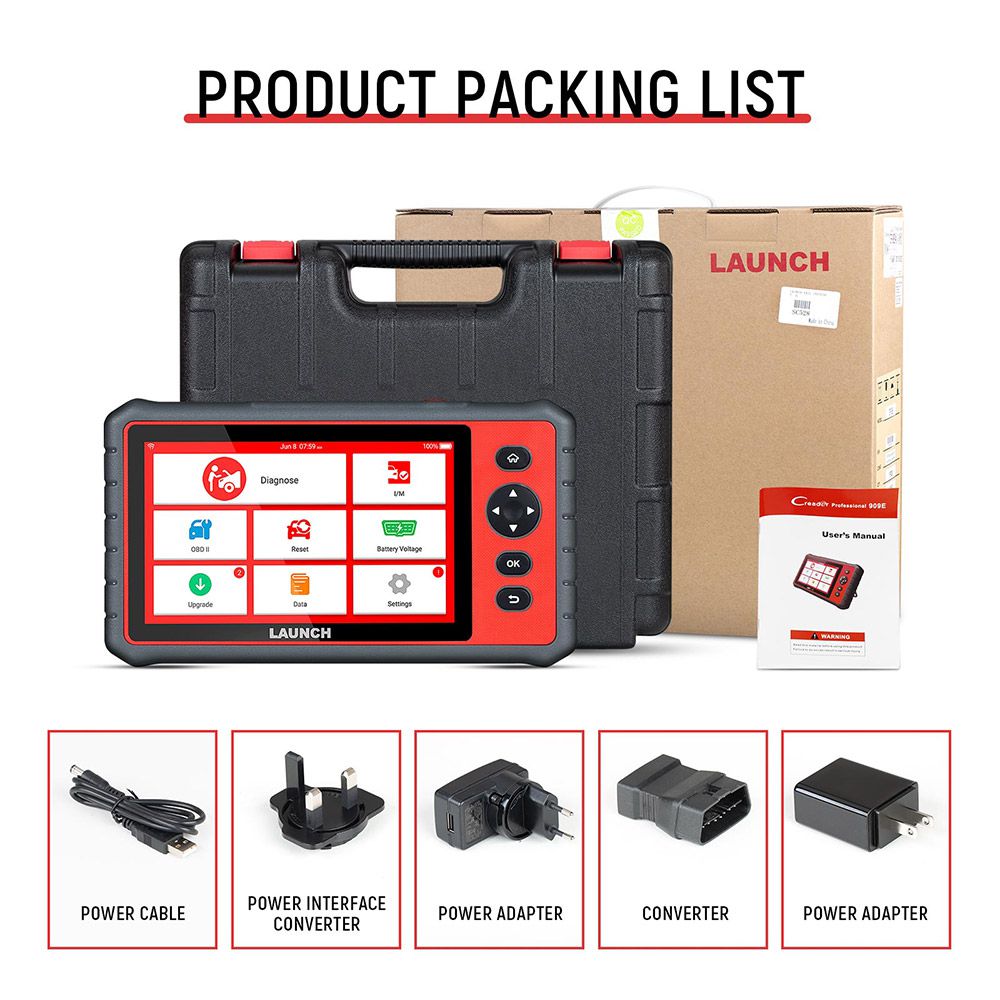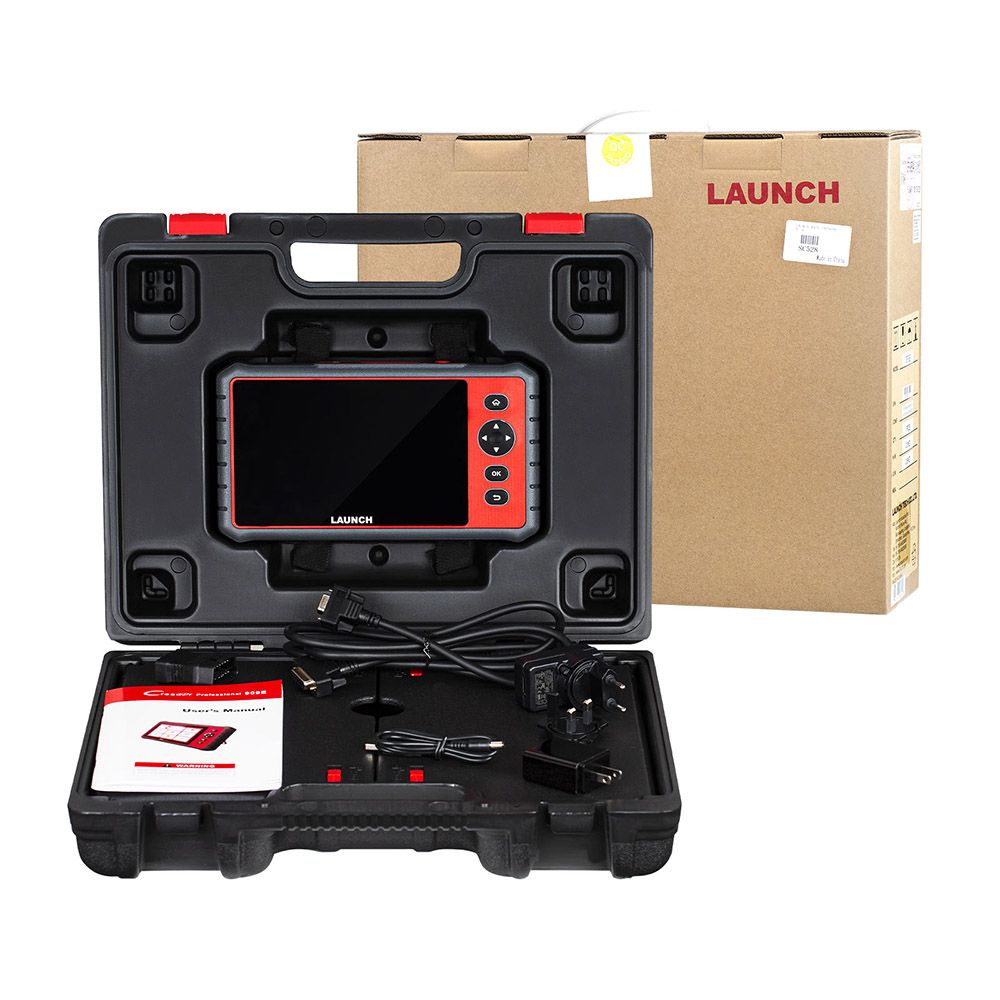 Related Accessories/Similar Items
Description
All- System Scanner
15 Reset Service Functions
Oil Lamp Reset Service
EPB Electronic Park Brake Reset
It is important in the maintenance of electronic braking system's safety and efficiency.
BAT battery service
Allows the scan tool to evaluate the battery charge state, monitor the close-circuit current, register the battery replacement, and activate the rest state of the vehicle.
DPF Diesel Particulate Filter Reset
SAS Steering Angel Sensor Reset
Helps clear the fault steering angle sensor memories and plays an important role in the steering angle sensor calibration.
Makes sense in displaying sensor IDs from the vehicle's ECU, inputting TPMS sensor replacement IDs and testing sensors.
The unique car key programming and rea
ABS Bleeding
ABS brake bleeding to get a firm brake pad after air exhaustion after repair ABS pump system
Sunroof Reset
The sunroof needs to be reset when the sunroof control unit have communication problem or changed.
Suspension Reset
Try reset electronic suspension air ride with the massage system close all doors koeo flip through messages system go to suspension reset or on off.
Gearbox (Transmission )Reset
Procedure Reset Transmission Adaptive Learning DIY. Start the car and drive. Once you perform this procedure the Engine Control Unit (ECU) and Transmission Control Unit (TCU) will work together to learn how you drive by monitoring your driving pattern. After you follow this programming method of the TCU / ECU drive the car.
Injector Coding
Leaking injectors and some dead injectors can be missed even when an injector is disabled. Other problems with the ignition system and mechanical components also may not show an rpm loss when an injector is turned off.
AFS Headlamp Reset
'AFS' means Adaptive Front lighting System (at night with the Bi-Xenon headlights) it swivels either side, pressing that button means they stay pointing straight ahead and don't turn when you turn the steering wheel.
Gear Learning
The scan tool monitors certain camshaft position sensors signals to determine if all conditions are met to continue with the procedure for Engine running.
Throttle Adaptation
The throttle body is a tube containing a pivoting flat valve (butterfly) that is used to control the amount of air entering an engine. In an electronically fuel injected car, a throttle position sensor and air flow sensor communicate with the computer, which supplies the corresponding amount of fuel needed at the injectors. It must need re-learning throttle sensor position after clearing or repair.
One-Click identify VIN
4 Live Data Stream Analyse in 1 Graph
View Live Data Graphing of Engine/Airbag/ABS Systems, 4 Live Data Stream Analyse in 1 Graph: This OBDII automotive scanner shows live vehicle sensors data in text,multiple graph format. shows 4 live Readiness and allows you to focus on any suspicious or symptom-specific data parameters.
Live Data Stream Graphing
provides very detailed data stream data, it could include the change of Accelerator Pedal Position Sensor1 , Actual Output Shaft Speed , Clutch A Actuator Motor , Vehicle Battery and so on. Graphical data allows you to analyze the data changes of each module more clearly and easily, and it is easier to see the problems in it.
Live Data Stream Record
allow you to record the live data stream and view the data of a certain point in a targeted manner. So that you can view the data more clearly.
Live Data Stream Playback
After you have recorded the data for a period of time, if you want to view and analyze the data just recorded, you need to use data stream playback function to help you. You can view the data at any time you recorded. Then you can choose " Combine", " Report" and " Record".
Live Data Stream Sharing
will let you share any data status and content you want to display anytime, anywhere. You can send it to your friend or mechanic to help you solve complex problems.
Health Report
will scan all vehicle modules and give you a status list for each modules condition. Also known as "Global Test" or "Full Scan" . You no longer have to worry about potential problems in your car.
Battery Test & Monitoring
One-Key I/M Checking
It support one-key I/M checking for all available emission systems.Help your car pass the emission test simpler.
English, French, Spanish, Russian, Japanese, German, Italian, Portuguese, Korean. You can switch language freely !
Full 10 Mode OBDII/EOBD/JOBD Car Diagnostics Functions:
Health Report Sharing
will provide you the choice to share your health report after diagnosis via WIFI or E-mail. Very convenient and fast, you can share it to your friends or mechanics to analyze the report for you or ask them some questions about it.
LAUNCH X431 CRP909E Technical Parameters
LAUNCH X431 CRP909E Package List
Reviews

18
#1 liabSainc liabSainc
Jan 9, 2022

has not been tested yet but everything looks perfect
#1 Kenneth Nash
Aug 9, 2021

Good seller! Super fast shiping!
#1 Igor Saenko
May 9, 2022

Delivery is very fast, the device is intact and do not harm. To the car has not yet connected, as i will try then i will add a tip, and so everything is fine.
#1 Audie Tagle
Dec 9, 2021

Perfect. Communication at all times. Very fast sent
#1 An Tau
Apr 9, 2022

Product arrived before the date mentioned, are. Now only test
#1 gezim pepa
Jan 9, 2022

works Perfect Thank You
#1 домашнее похудение домашнее похудение
May 9, 2022

Excellent seller já me turning client this LAUNCH X431 CRP909E Full System OBD2 Car Diagnostic Tool Code Reader Scanner with 15 Reset Service Update Online PK MK808 CRP909 is good quality, working very well
#1 Fernando Gaston Brea
Jun 9, 2022

Works just great, I am totally inpressed! very good!
#1 lamHoacheshem lamHoacheshem
Mar 9, 2022

Very good. Arrived before the deadline.
#1 jose raul jimenez
Nov 9, 2021

Everything's okay.
Previous: OTOFIX IM1 Advanced IMMO Key Programmer and Diagnostic Tool Same Functions as Autel IM508
Next: Xhorse Smart Key Box XDSKE0EN Bluetooth Adapter Work with MINI Key Tool/ Key Tool Max/ Key tool Plus/ VVDI2