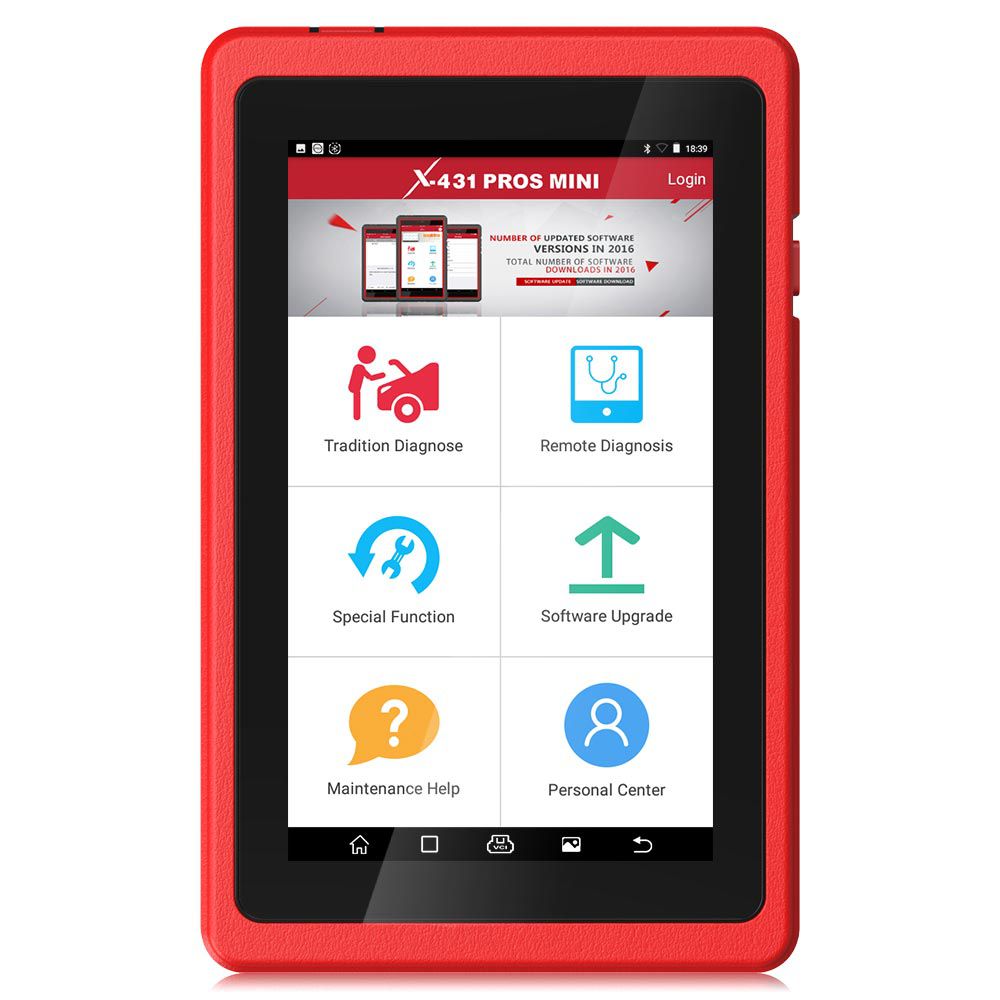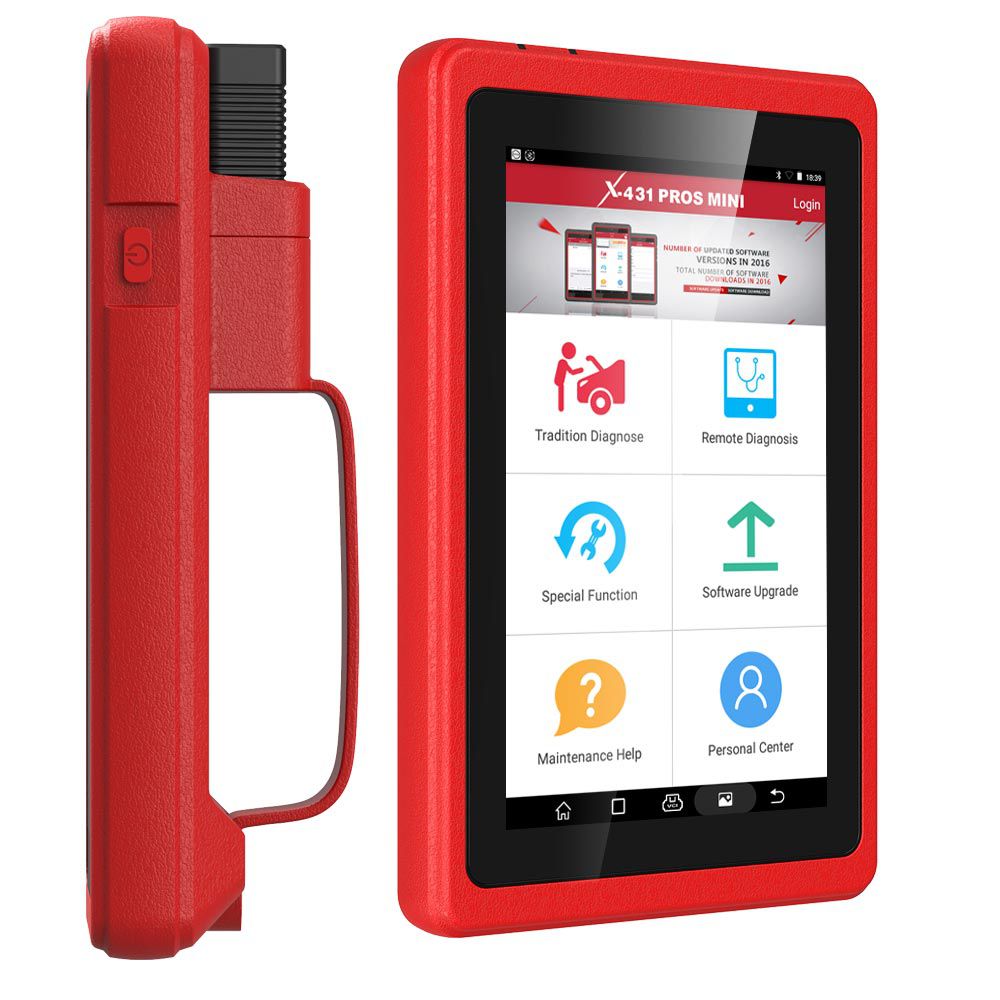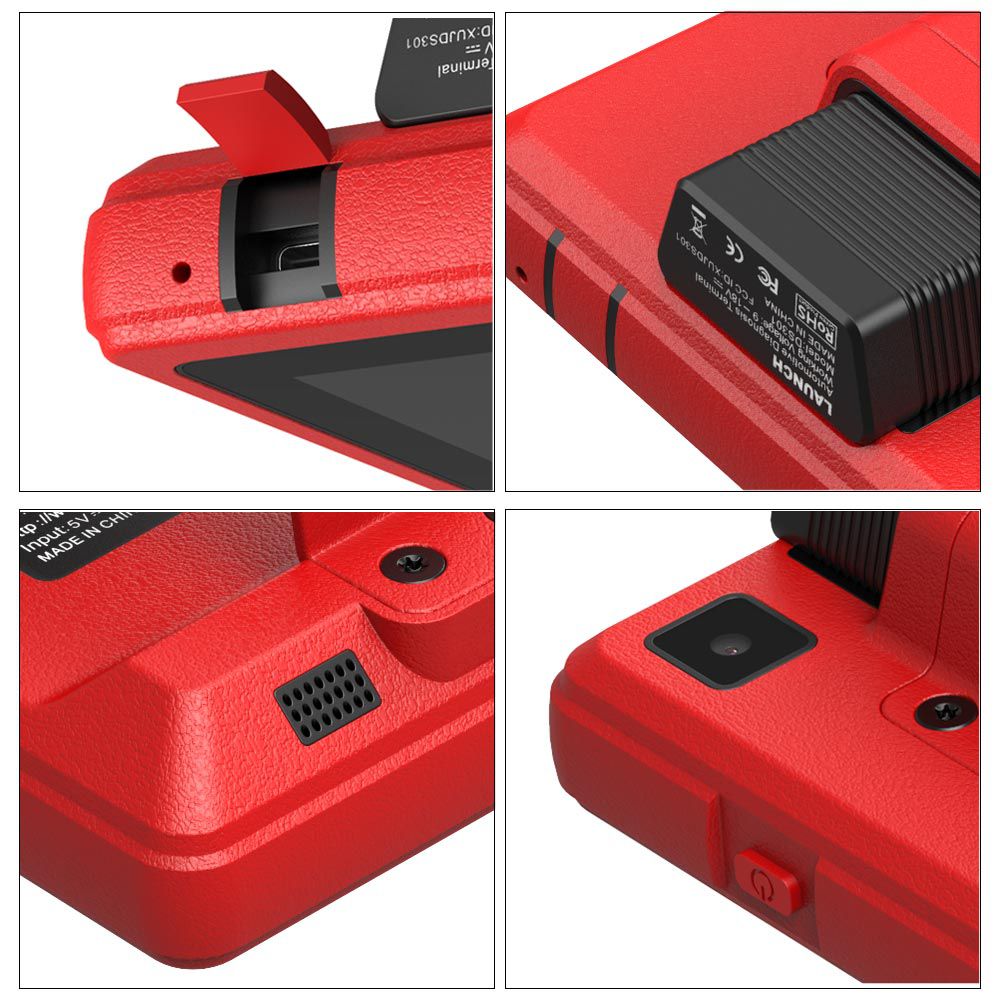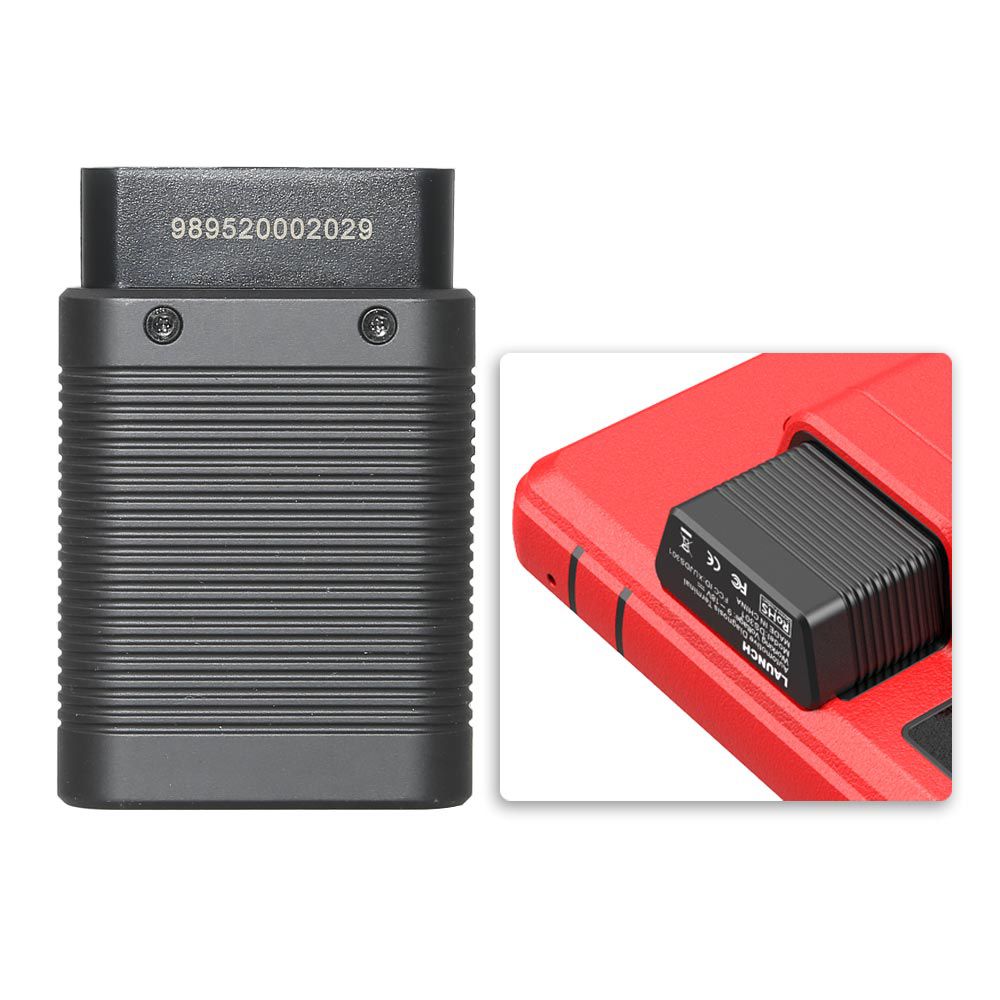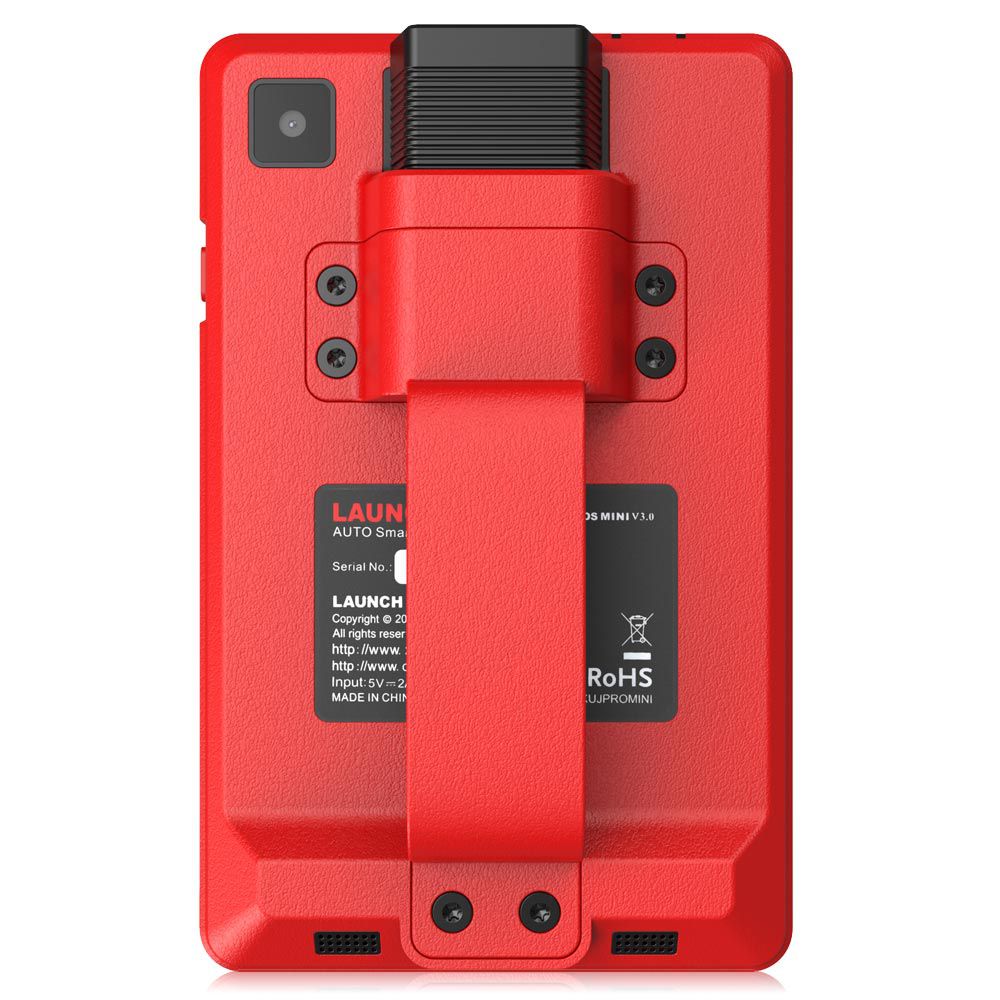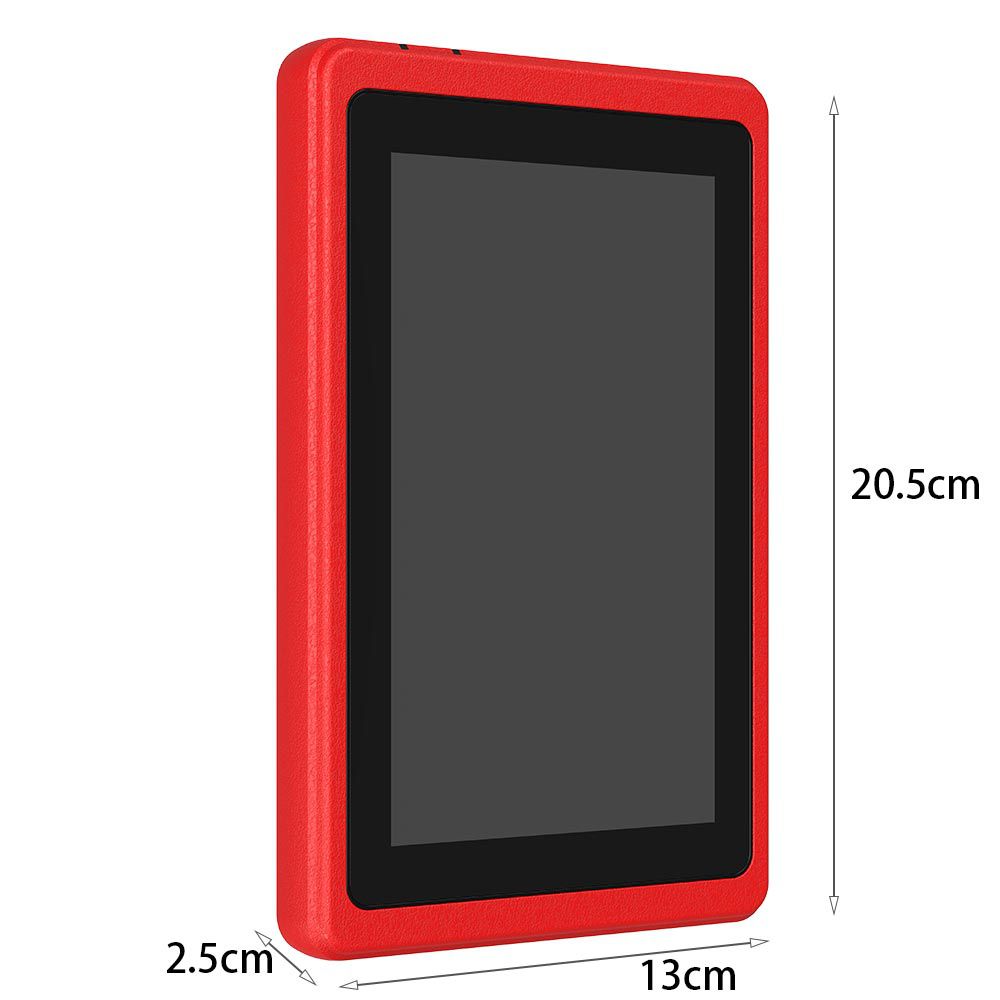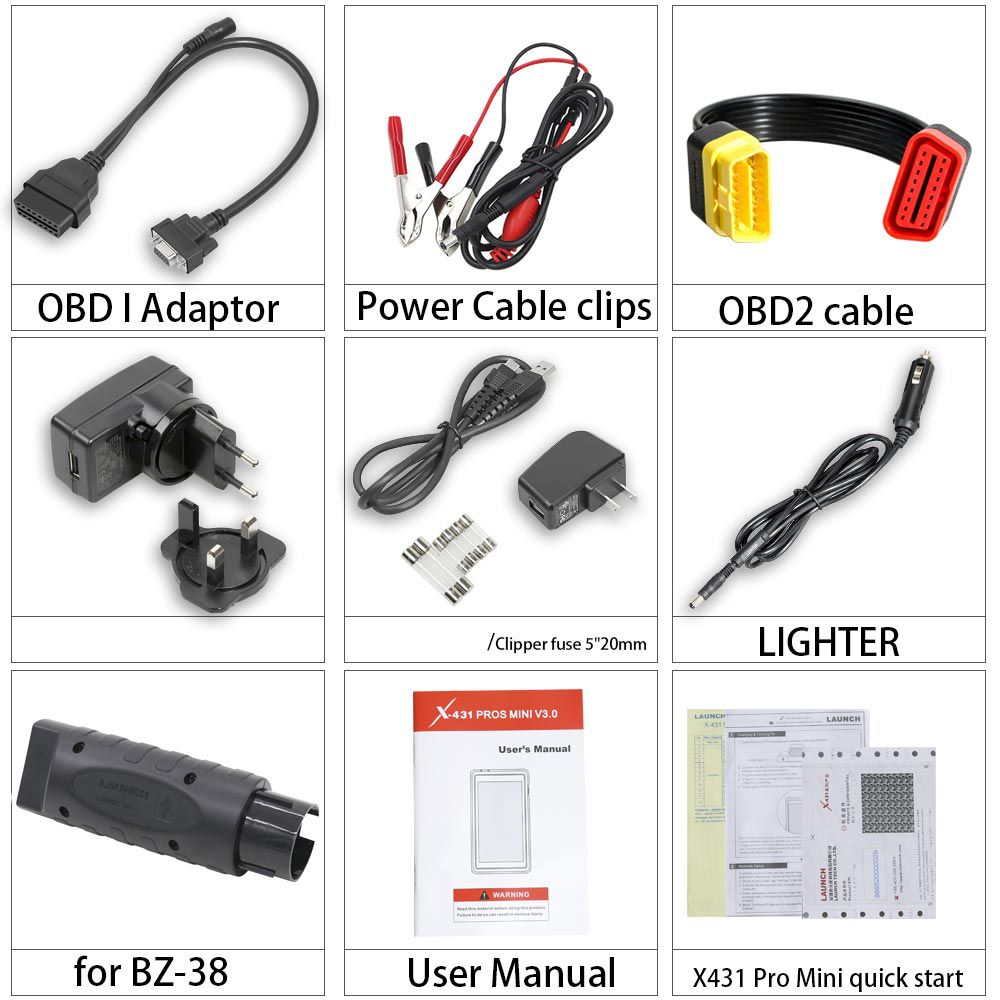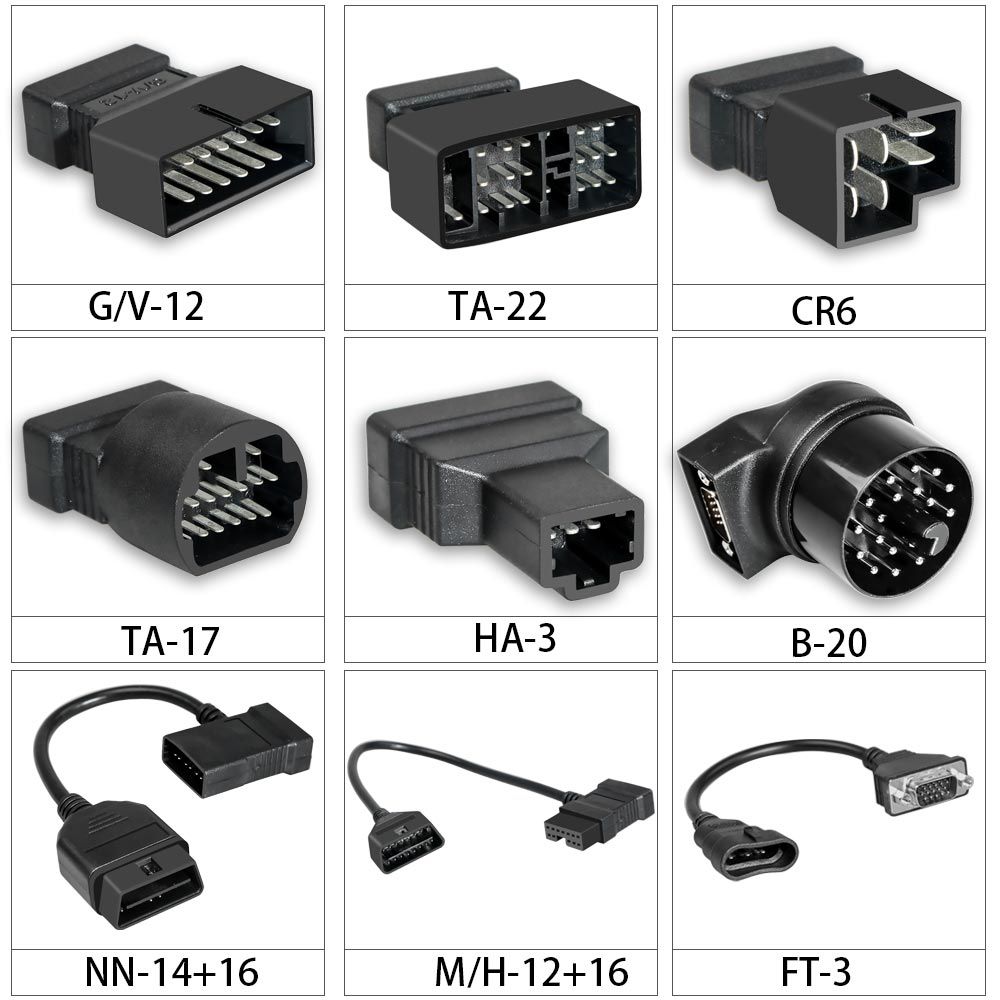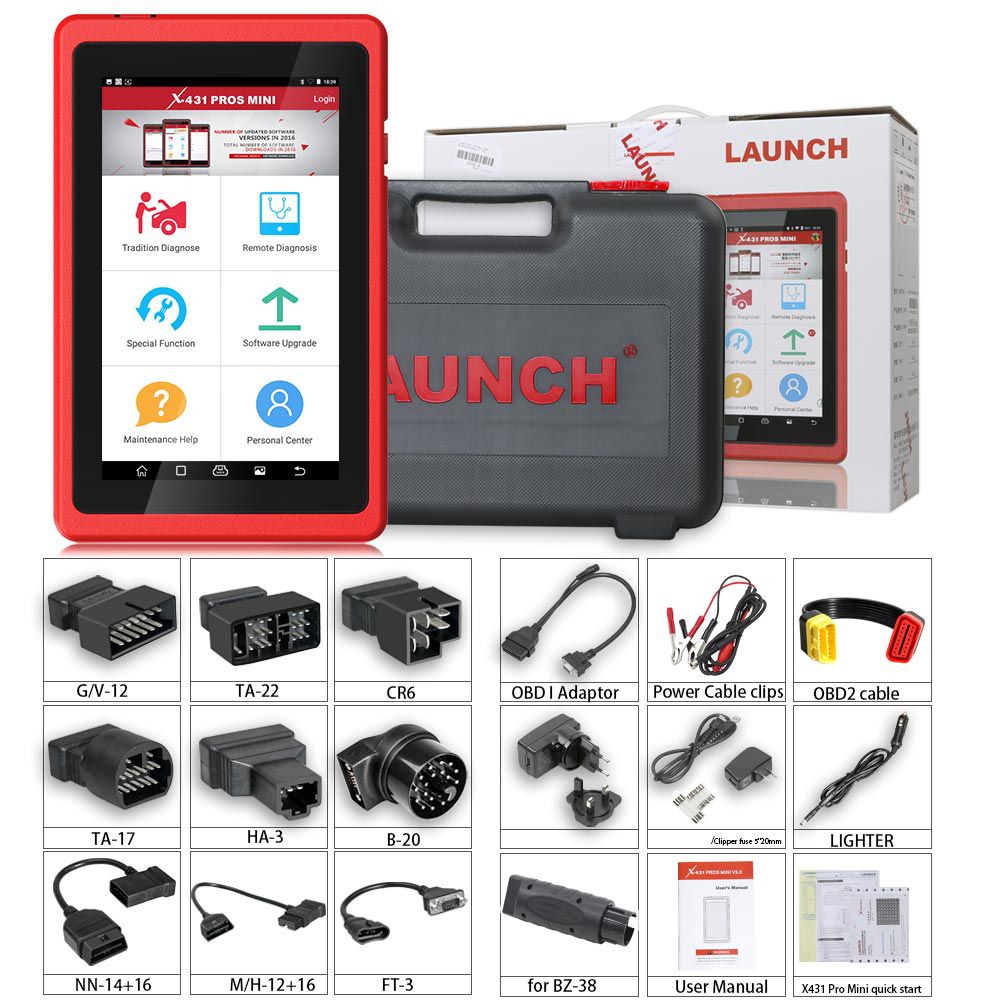 Description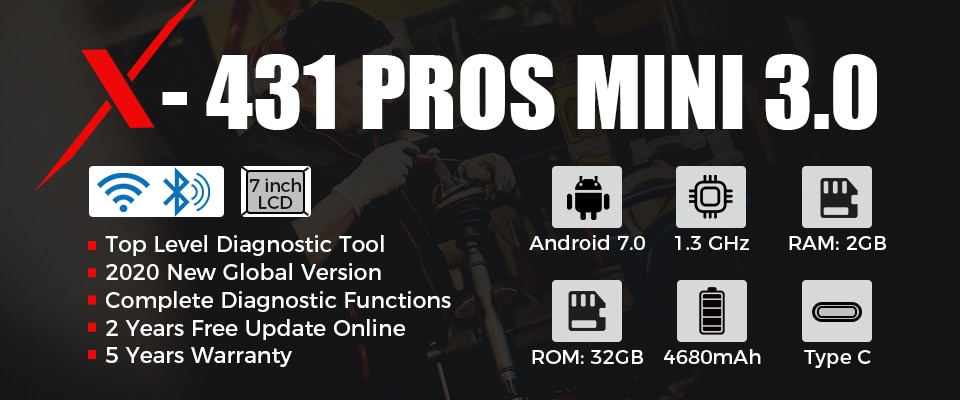 launch
x431
Pros Mini
WIFI
&
Bluetooth
Connection+ Full System Test+ Full 16 Reset Services+ ECU Coding + Active Test + 2 Years Free Update + 5 Years Warranty + 22 Kinds of Languages + Global Version
launch
Pros Mini is a compact diagnostic tablet with reasonable price. The All
OBD2
functions, full reset features and complete systems diagnoses are especially built to offer comprehensive vehicle diagnostics. Based on advanced
Android
systems, X-431 PROS MINI supports wide vehicle makes diagnoses combined with superior diagnostic tech.
Global Version, No IP Limited!
It is Global version, and NO IP limited. You can use it and update it everywhere around the world.
Multiple Languages
Italian, English, Chinese, Swedish, Czech, Chinese simplified, traditional, German, Japanese, Russian, French, Spanish, Portuguese, polish, Turkish, Dutch, Greek, Hungarian, Arabic, Danish, Persian, Korean, Romania, Serbia, Finnish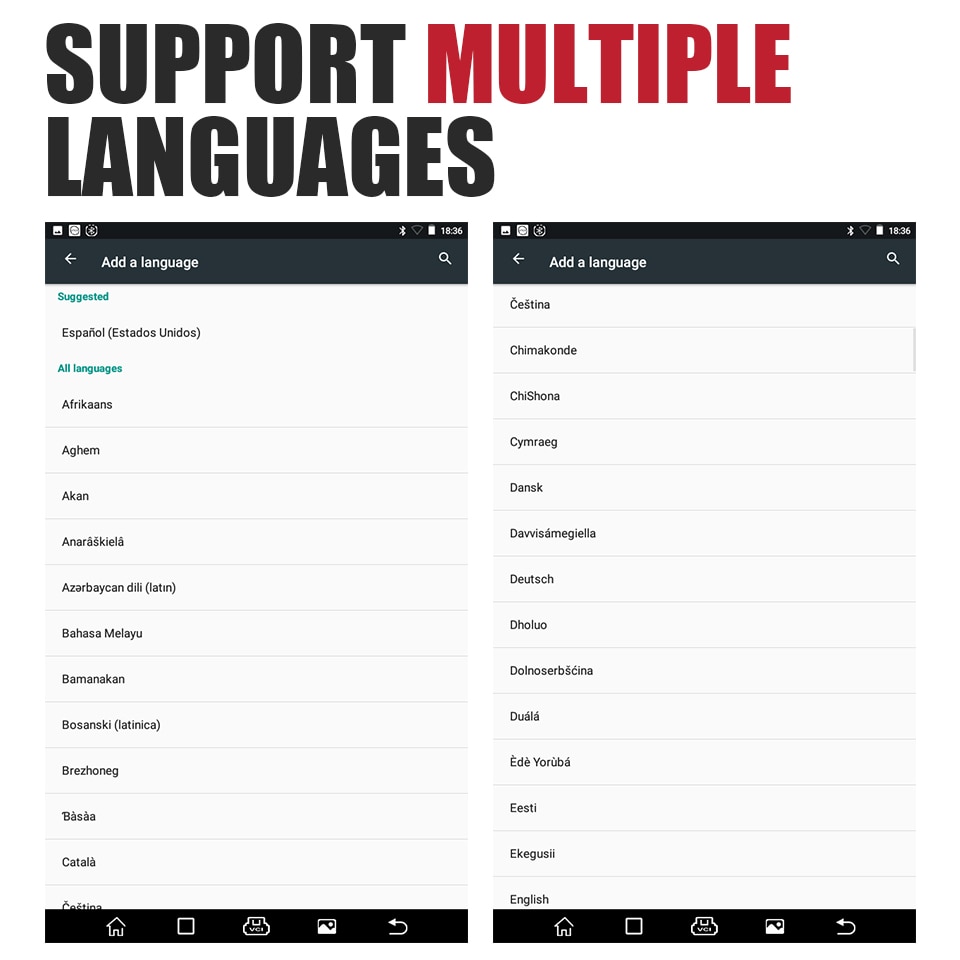 Update and Warranty
Two Years Free Update Online. Five Years Warranty for any quality problems.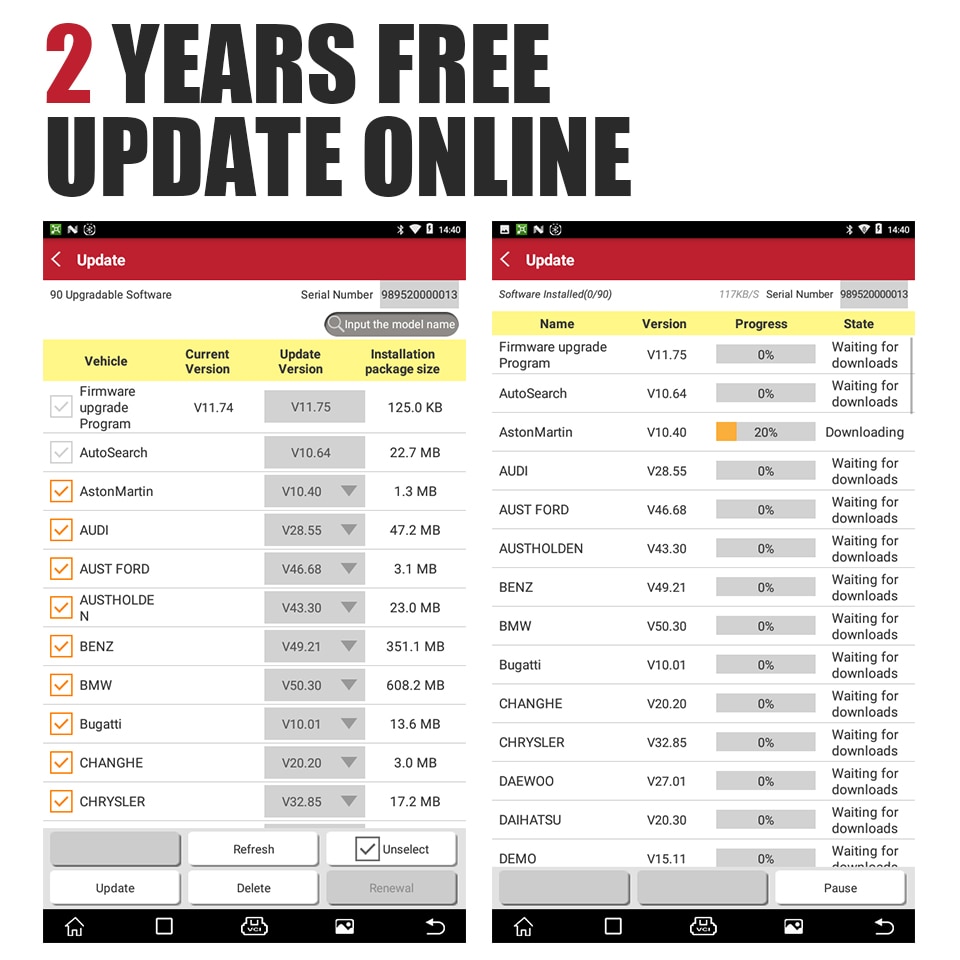 ECU Coding
The ECU Coding of this diagnostic tool can work on most vehicle makes. It is used to reprogram adaptive data for vehicle control modules after repairs or replacements of vehicle parts.
Active Test
The Active Test function is used to access vehicle-specific subsystem and component tests. Available test vary by manufacturer, year, and model, and only the available tests display in the menu.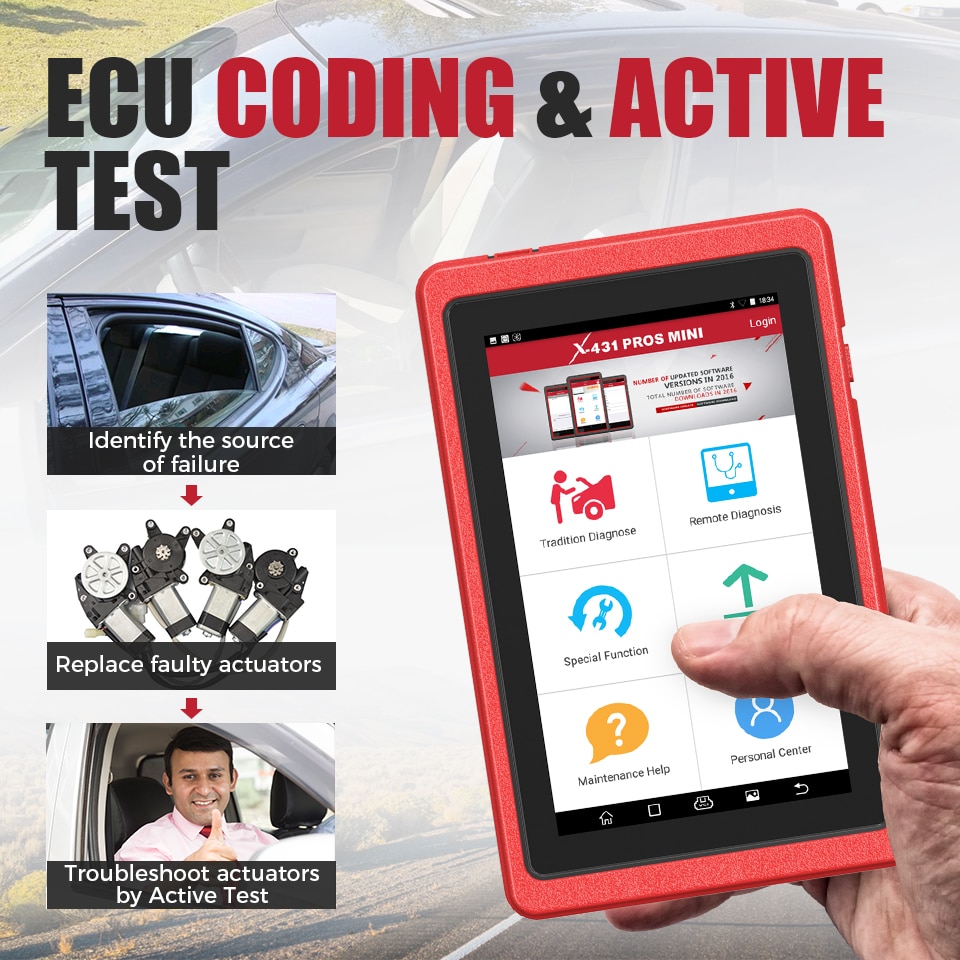 ALL Systems' Diagnoses
Besides classical 4 systems, you are able to use this diagnostic tool to diagnose your car in complete systems, such as Fuel system, Emission system, Body, Powertrain and more. You are capable of reading DTCs when there are some issues with your vehicle's systems, clearing the trouble codes after handling malfunctions. To make sure all the systems performs well, you can view live data stream before driving out.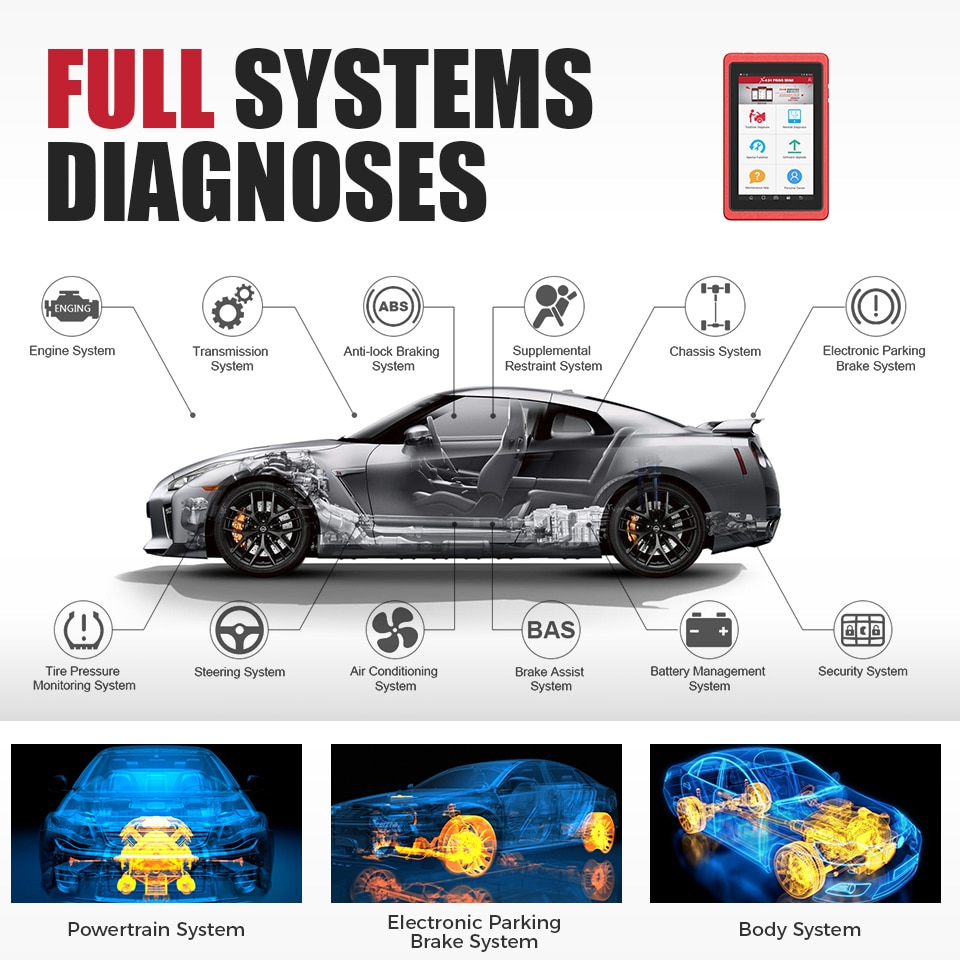 16 Reset Service
1.
Oil Reset
to reset service mileage and service interval for the
engine
oil life system and clear the oil warning light;
2. EPB Reset
to reset the brake pad after repairs in electronic parking brake system are done;
3. SAS Reset
to perform calibration for the Steering Angle Sensor and clear steering sensor fault memory;
4.
TPMS
Service
to perform
TPMS
programming and reset procedures after tire sensors are replaced;
5.
ABS
Brake Bleeding
to performs various bi-directional tests to check the operating conditions of Anti-lock Braking System (
ABS
);
6. BMS Service
to Perform a reset on the vehicle battery for clearing the fault information and re-match the battery;
7. DPF Service
to clear particulate matter from the DPF filter to stabilize the filter performances;
8. Tooth Learning
to make new crankshaft be used and
IMMO
(Anti-theft matching) to finish keys coding;
9.Throttle Matching
to Initialize the throttle actuators to the default state for regulating throttle (or idle
engine
) operations accurately;
10. Injector Programming
to let new injectors function well;
11. Anti-theft matching
to clear the
lost
car key information and write a new programmed key to the car ecu.
5 More Reset Functions
You can check the 5 reset functions in the car diagnostic software.
1. Air Suspension Reset
2. Gearbox Reset
3. Sunroof RESET
4. AFS Reset (Adaptive Front lighting System)
5. EGR Reset
Car list of the 5 reset functions
Air Suspension Reset
Audi
,
Mercedes Benz
,
BMW
,
Citroen
,
Chrysler
,
FORD
, GM(Cadillac, Chevrolet,
GM
C, Holden)
Peugeot
,
Seat
,
Skoda
,
VW
, ChangAn
FORD
, DF
Citroen
, S
GM
, YQ
VW
Gearbox Reset
BMW
,
Mercedes Benz
,
Chrysler
, Ford, GM(Buick, Cadillac, Chevrolet,
GM
C, Holden, Hummer, Pontiac, Saturn), ChangAn
FORD
, SGM(BUICK, CADILLAC, CHEVROLET,
Buick
TRUCK), BYD, CHANGAN, Chery, Geat Wall, Geely
Sunroof RESET
Mercedes Benz
,
BMW
,
Chrysler
, Cadillac
AFS Reset (Adaptive Front lighting System)
Audi
, MERCEDES-BENZ, MG, CHRYSLER, GM(Cadillac, Chevrolet , GMC, Daewoo, Alpheon, PONTIAC, Holden, OLDSMOBILE, BUICK, SATURN, GMC TRUCK, CHEVROLET TRUCK), OPEL, SEAT,
Skoda
, VW, SH
VW
, SGM(BUICK, CADILLAC, CHEVROLET,
Buick
TRUCK), YQVW, BAIC, GREATWALL, CHERY, CHANGAN, ROEWE, YQJC, ZOTYE
EGR Reset
MERCEDES-BENZ, BMW,
Citroen
, Chevrolet, Daewoo, Holden,
Peugeot
, RENAULT, VOLVO
These reset functions support different models and years of the car. If you want to know more information, please contact us.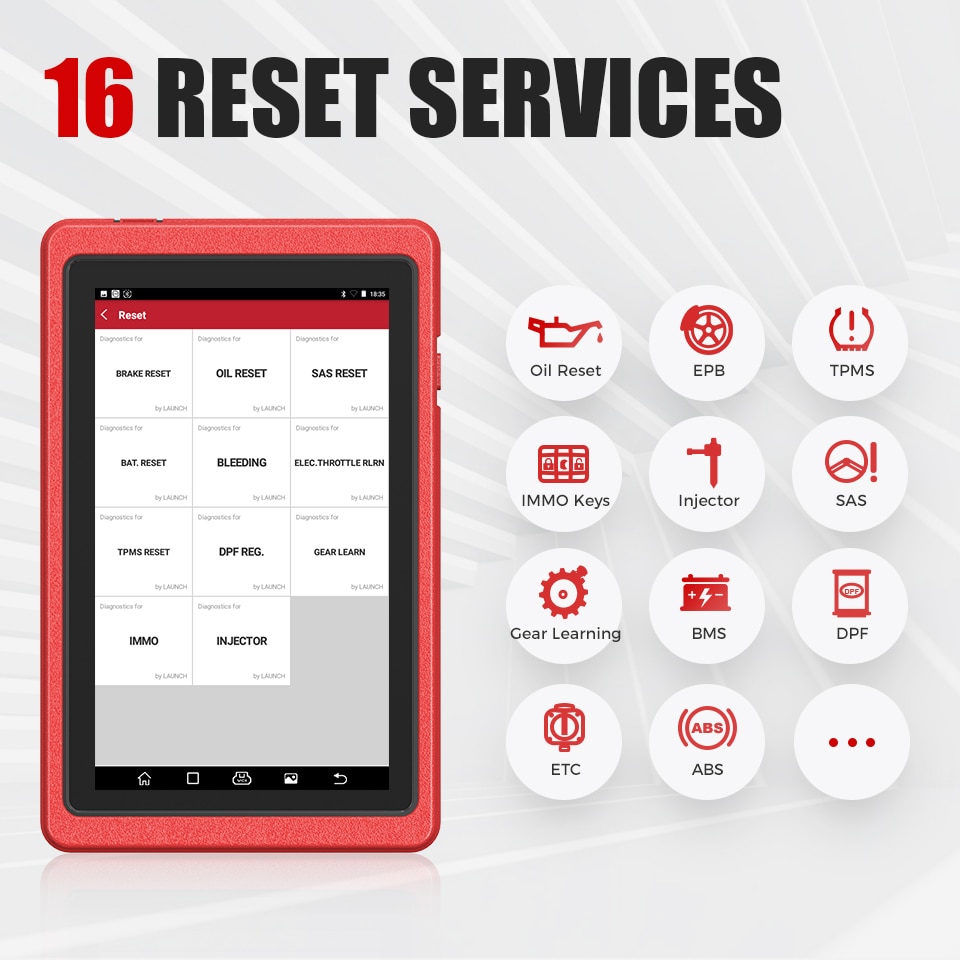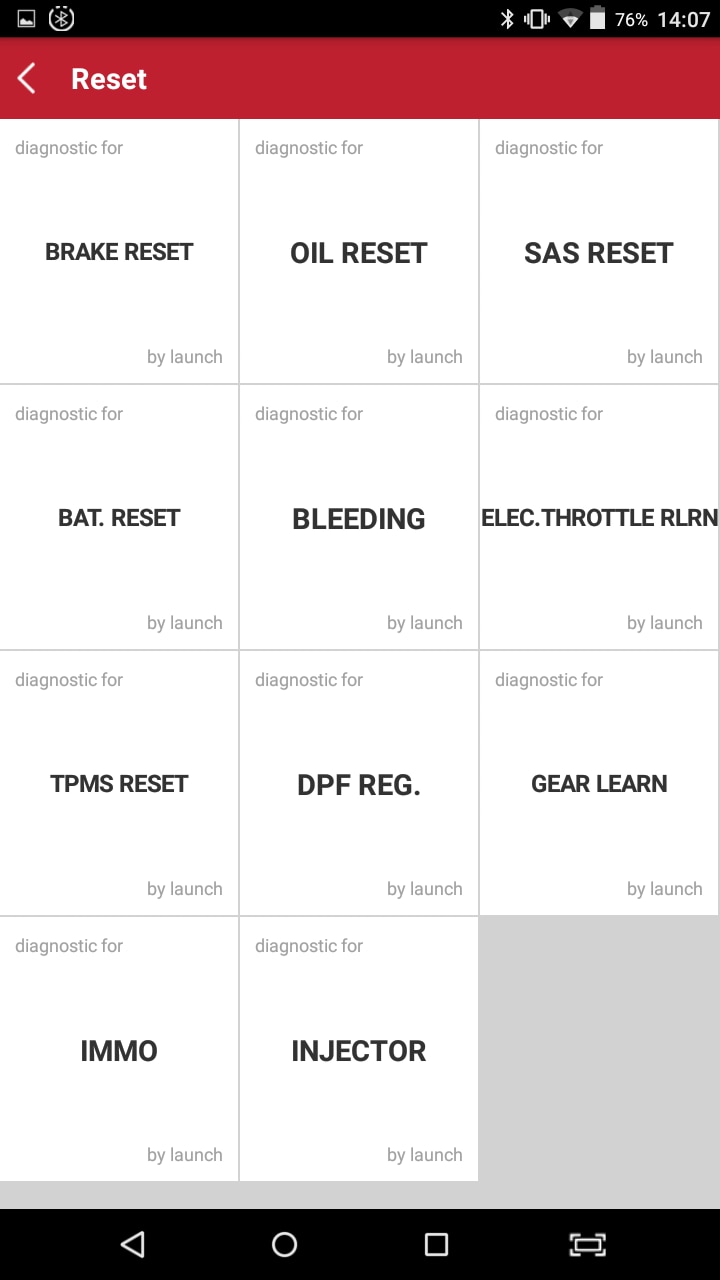 Compatible vehicles for Full Systme Test
Japan:
DAIHATSU,
Honda
,
Acura
, JPISUZU, ISUZU, TLISUZU, MAZDA, MITSUBISHI, NISSAN, SUBARU, INFINITI,
Nissan
GTR, SUBARU, SUZUKI,
TOYOTA
, SCION, LEXUS
China:
BAIC, BEIJING, CHANGAN, CHANGCHENG, CHANGHE, DFXK, FLYER,BYD, FUTIAN,FOTON, HAFEI, HAOQING, GEELY, HUACHEN, JACTY, JIANGHUAI, JIAO, GONOW, JINLONG, JOYLONG, LIFAN, LIUWEl-TY, LUXGEN, QIRUl-TY,CHERY, TRUMPCHI (GAC), WEILi, XILI,FAW TIANJIN, XINKAI, ZHONGSHUN, ZHONGTAI,ZOTYE, ZHONGXING, SPARK-TY, HMADA, SAICMG, QOROS, ISUZU,JMC, CHANGAN
FORD
, DFHONDA, GZHONDA, DF
Nissan
, DF
Peugeot
, TJ
TOYOTA
, YQ MAZDA, CHSUZUKI, FUKANG, HC BMW, NJ FIAT, XIAOKANG DONGFENG
Europe:
BENZ,
Audi
, BENZ, MAYBACH, BMW, BUGATTI, CITROEN, FERRARI, FIAT, JAGUAR, LANDROVER, MASERATI, OPEL, PEUGEOT,
PORSCHE
, RENAULT, ROVER, SAAB, SEAT,
Skoda
, SMART, SPRINTER, VOLVO, VW, LANCIA, DACIA, LAMBORGHINI, EURO
FORD
, BENTLEY, ROLLS-ROYCE, MINI, VAUXHALL, ABARTH, ALFA ROMEO
Brazil:
BXFIAT, BXGM
India:
MAHINDRA, MARUTI, TATA
Malaysia:
PERODUA, PROTON
Australia:
AUST FORD, HOLDEN
Korea:
DAEWOO,
Hyundai
, KIA, SAMSUNG, SSANGYONG
Iran:
MVM
Ukraine:
ZAZ
America:
FORD, LINCOLN, GM,
Buick
, CADILLAC, CHEVROLET, HUMMER, CHRYSLER, DODGE, JEEP
Russia:
GAZ, IZH, PAZ, SEAZ, UAZ, VAZ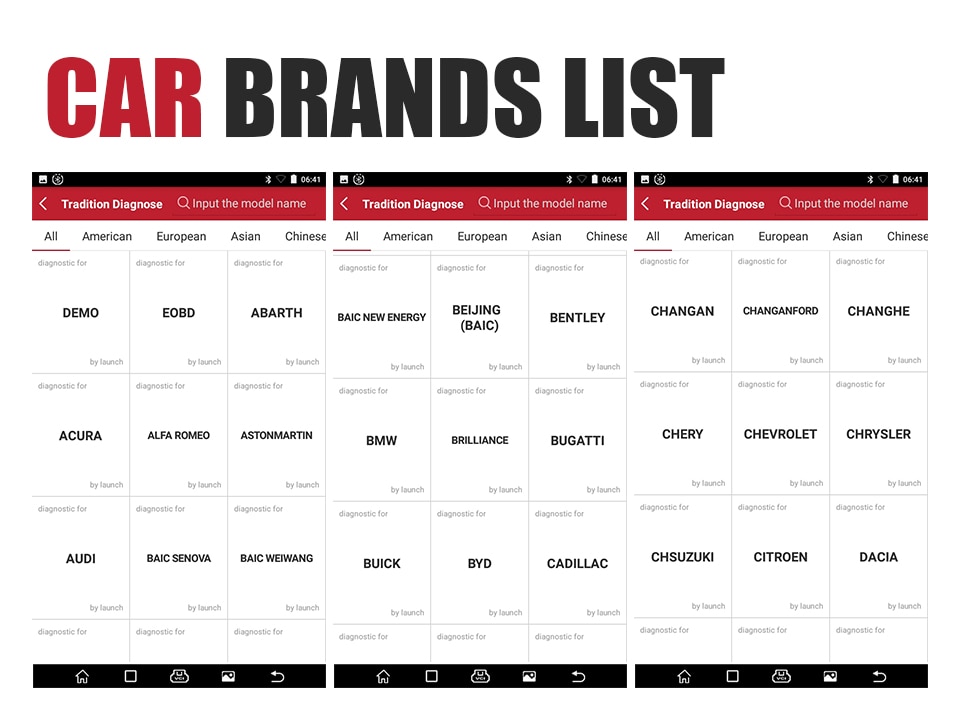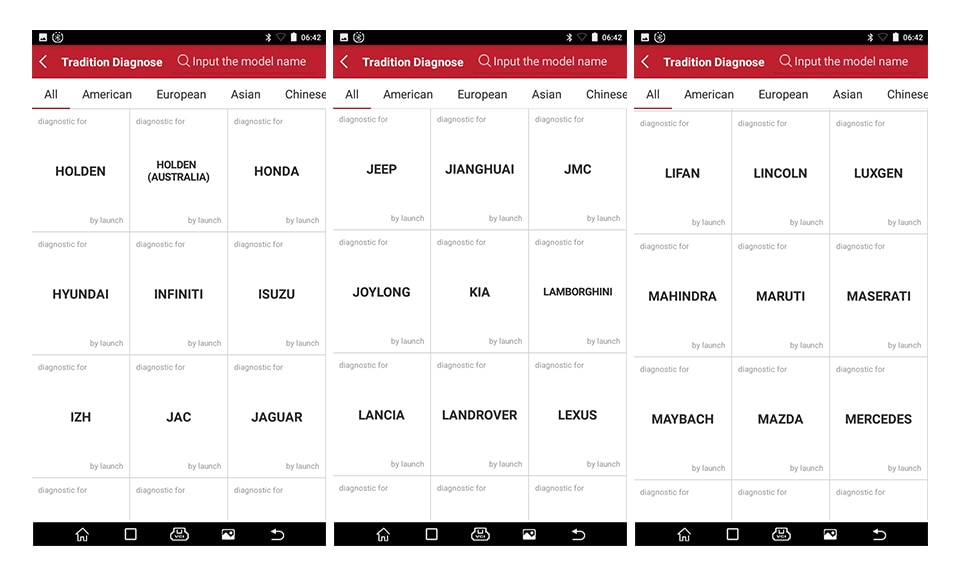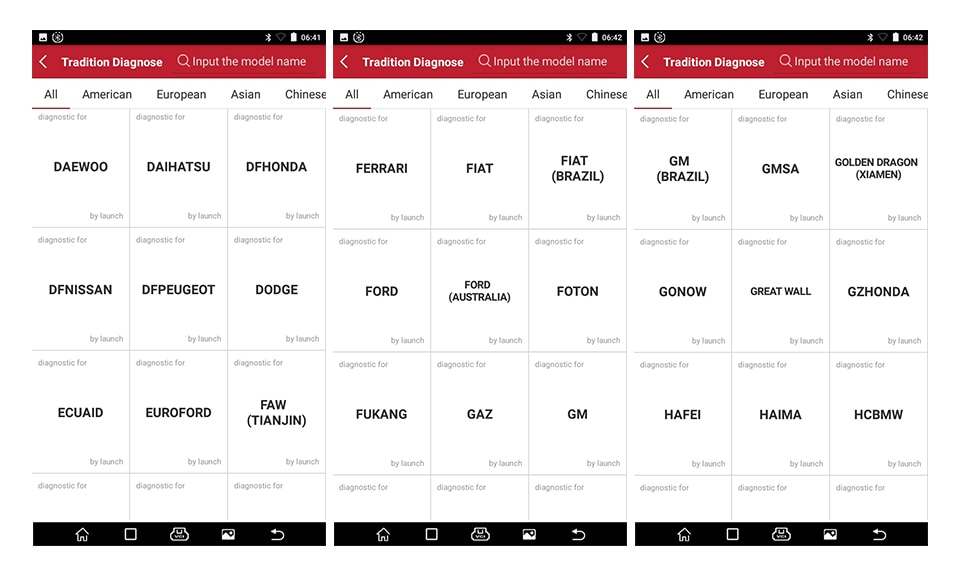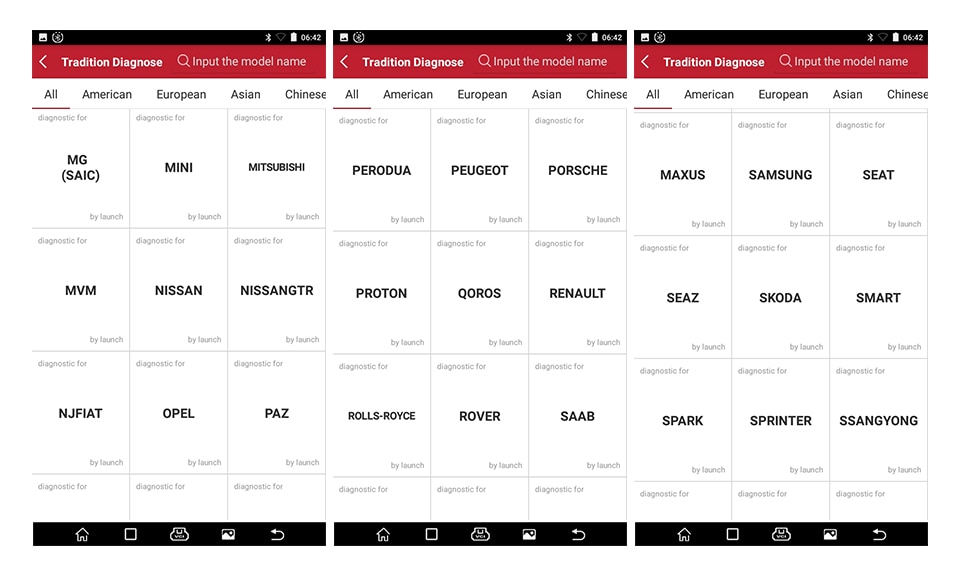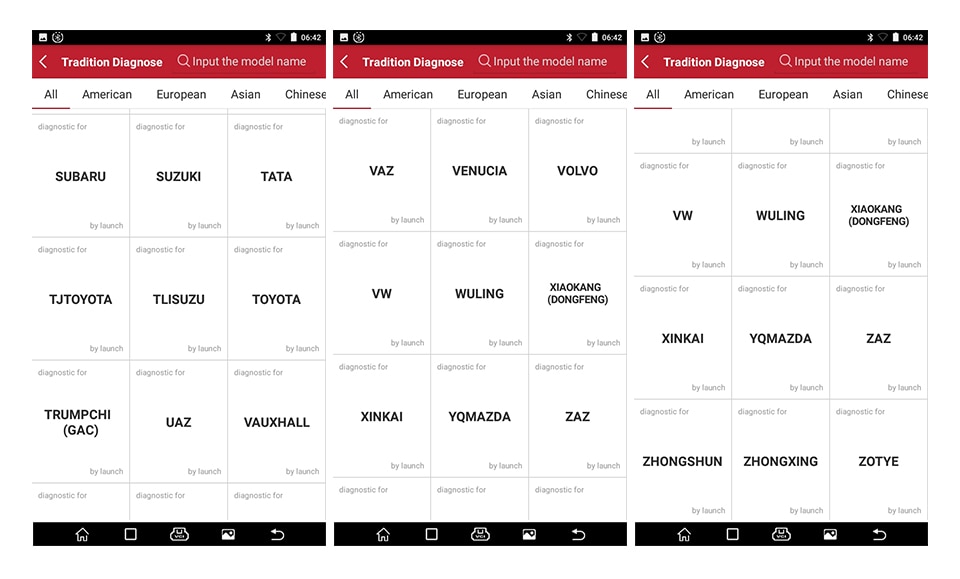 Bluetooth
and Wi-Fi Connection
The Bluetooth/Wi-Fi connection feature of
launch
scanner
x431
PROS MINI allows you to view the diagnostic parameters while you are performing some specific repairs, without being limited by the short cable. Just plug the contained VCI Module into the car, then connect it with PROS MINI through
Bluetooth
/Wi-Fi, you are able to diagnose car freely, either at your workbench or under the hood.
BI-DIRECTIONAL SCANNER CONTROLS
A single directional scanner will only report to you fault codes and other anomallys with the car. A Bi-directional scanner also reports fault codes and anomallys from the cars ECU, and it can send commands to the car to activate different systems for testing. Hence the addition of 'bi' to the word bi-directional, meaning two-way communication between the scanner and the cars ECU.
REMOTE DIAGNOSIS
REMOTE DIAGNOSIS Not only users can launch the remote diagnosis with other diagnostic scanners of LAUNCH family, which are equipped with this module as well, also they can ask for the remote control through phones, tablets, and computers etc. It has realized the reality that a mechanic can diagnose an abnormal vehicle which is even thousands of miles away.
Matching
Also known as adaptive function, it can adjust the data of the actuator so that the data of the replaced actuator can be accepted and recorded by ECU.For example, when you clean the carbon deposit on the throttle, there is engine idle jitter. That's because your throttle angle change data is not recognized by ECU, resulting in inconsistent data, and the
engine
can not work accurately. You can make a match with Launch
x431
pro mini to synchronize ECU data with throttle data after cleaning.
How to Register and Use LAUNCH X431 Pros Mini?
1.Register
Check X431 PROS MINI app and Create New Account.
2.Choose Language
Click "Setting" menu "Language & input" add demand language
3.Download Software
Go to "Software Upgrade" center, choose brands software download.
4.Diagnose the Cars
Plug Bluetooth VCI tool to 16pin
OBDII
port and click car software start diagnose work, please don't forget unplug Bluetooth adapter after finish diagnose.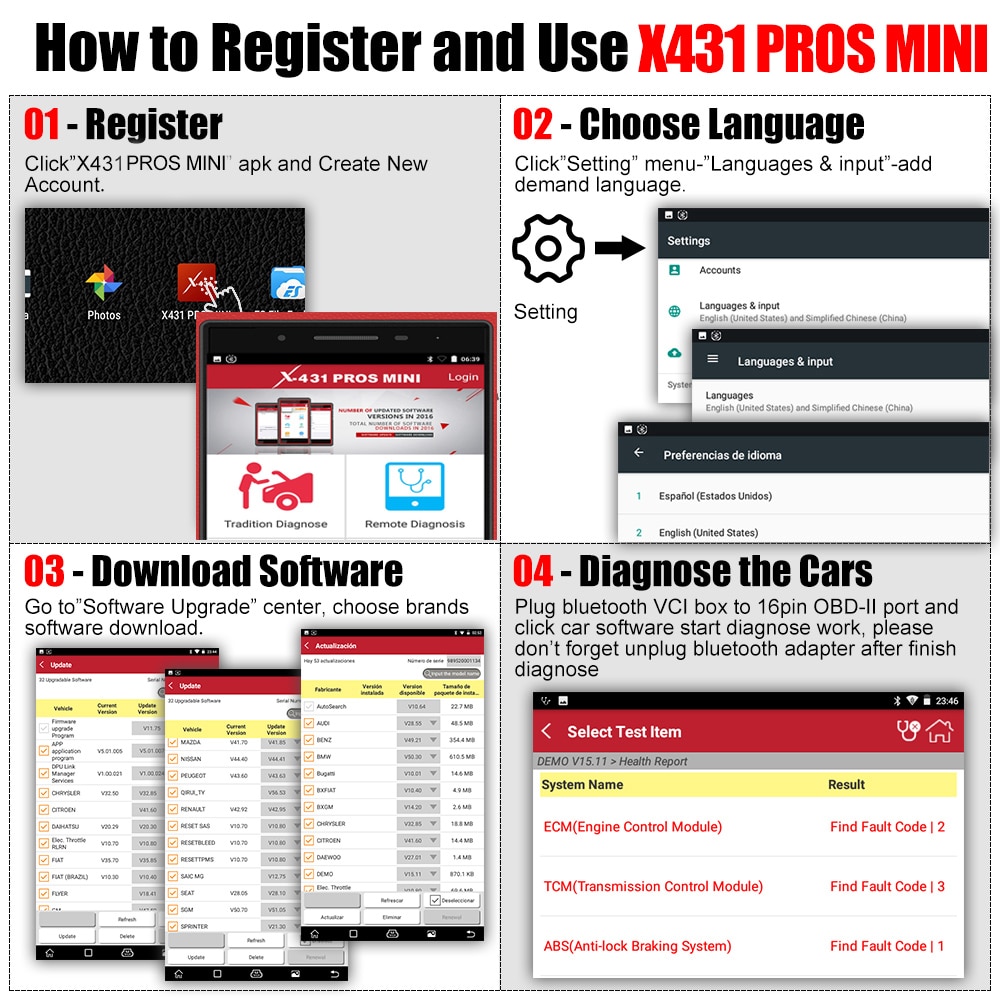 GENERATE YOUR REPORT & RECORD & PLAYBACK DATASTREAM & PRINT REPORT
[ MY REPORT ]: My Report This option is used to view the diagnostic report generated in process of vehicle LAUNCH X-431 PRO MINI User Manual30 diagnosis. Additionally, delete, share operations are also supported. Tap "My Report", there are total 3 options available. If user records the running parameters while reading data stream,it will be savedas.x431 file and appear under Diagnostic Record tab.
-Data Stream record and playback in"My Report":My Report can view Comprehensive diagnostic reports, Remote diagnostic reports, Datastream playback.Record and playback the data stream help you analyze the trouble when driving and solve it.
-View History:Once a vehicle diagnosis is performed, X431 PRO MINI will record the every detail of the diagnostic process. The History function provides quick access to the tested vehicles and users can resume from the last operation, without the necessity of starting from scratch.
-Print Report : Using x431 printer to print reports for reading and saving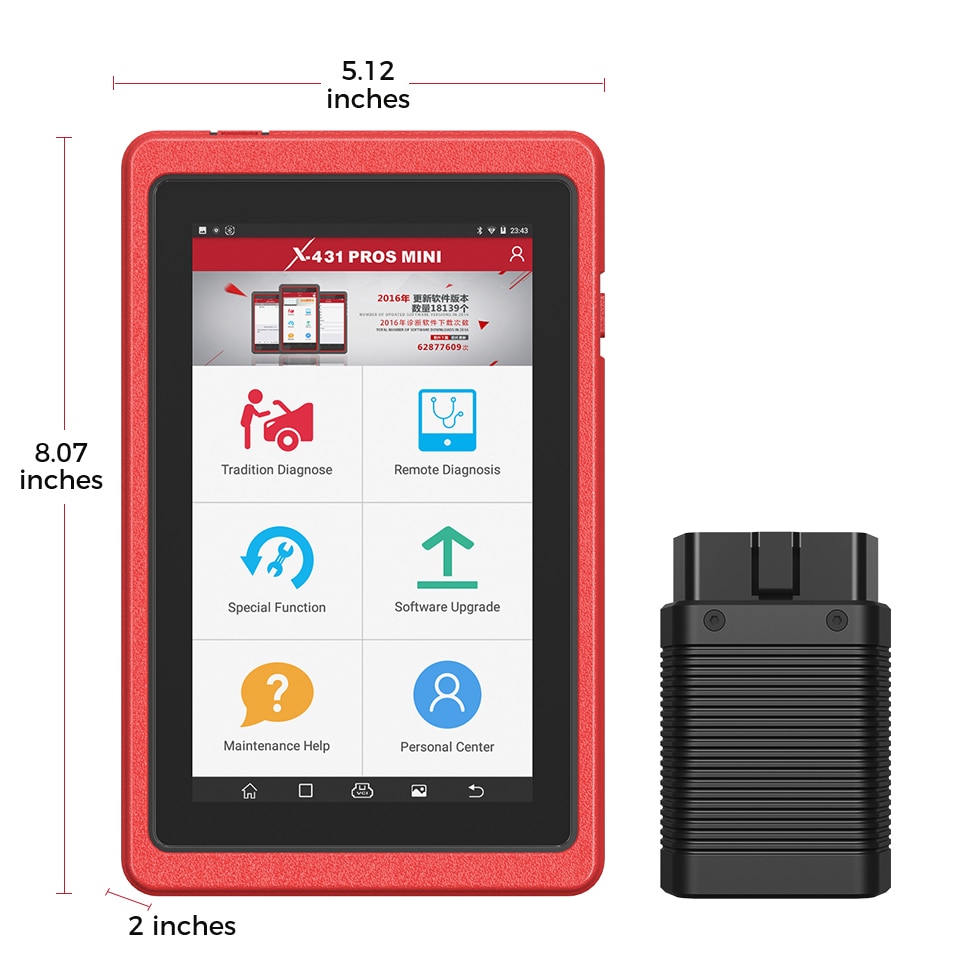 Package List
1*X-431 Pros Mini V3.0 Main Unit
1*VCI Module
1*5V/2A Adapter (US Standard)
1*5V/2A Adapter (EU Standard)
4*Clipper Fuse
2*Lighter Fuse
1*V4.0 Host A Type USB to Type C USB Cable (L = 1000mm)
1*PIN Envelope
1*Quick Start Quide
1*Instructions
1*Double Clamp Power Cable
1*Cigarette Lighter Cable
1*OBD 16pin Extension Cable
1*Benz-38
1*Fiat-3
1*
Nissan
-14+16
1*BMW-20
1*Chrysler-6
1*GM VAZ-12
1*Honda-3
1*Mistubishi Hyundai-12+16
1*
TOYOTA
-17
1*Toyota-22
Reviews

12
#1 juma kambi
Feb 9, 2021

I have received the parcel very fast. Seller is very friendly. I will make new orders again. Every time the seller answered for my question. I recommended this shop for all.
#1 JOSE ANTONIO GALLEGO GARCIA
Jul 9, 2021

very good are satisfied with fast shipping
#1 Robert Marinov
May 9, 2021

all perfect ! Items came to me 3days! I would buy it again, from this seller
#1 David López Gómez
Mar 9, 2021

Good product I recommended.
#1 Gorimla Gorimla
Jul 9, 2021

Great quality product delivered very fast
#1 tracy williams
May 9, 2021

It works perfectly! Very good product, i recommend shop and seller.
#1 John Pittem
Mar 9, 2021

the best!!!!!!!!!! this Launch X431 ProS Mini Android Pad Multi-System Multi-brand Diagnostic & Service Tool Free Update Online for 2 Years is good quality, working very well
#1 Joel Sanchez
Jul 9, 2021

All is ok, very fast shipping and good quality.
#1 Stanislav Pomelnicov
Jul 9, 2021

Super recommended arrived just as it is posted very fast shipping
#1 dwight hanley
May 9, 2021

Everything ok again
Previous: V2022.1 VXDIAG Multi Diagnostic Tool for SUBARU SSM-III Multi Diagnostic Tool with Wifi
Next: Vident iEasy310 OBD2 Scanner OBDII Code Reader and Car Diagnostic Tool OBD2 Automotive Scanner