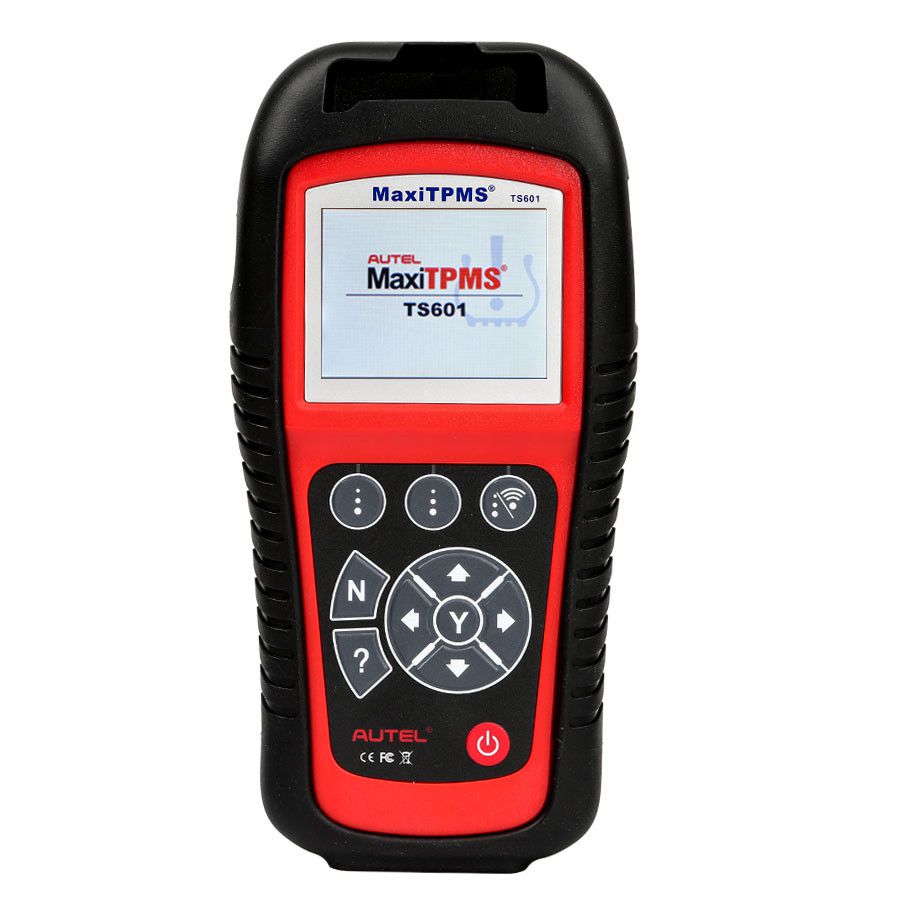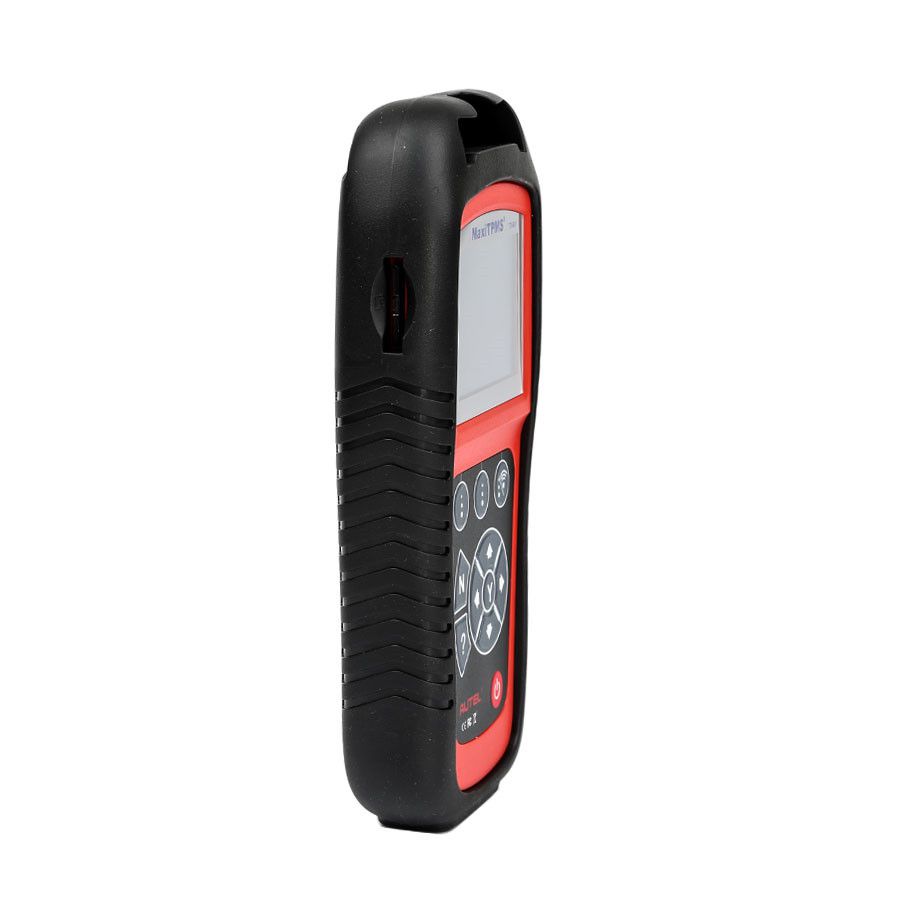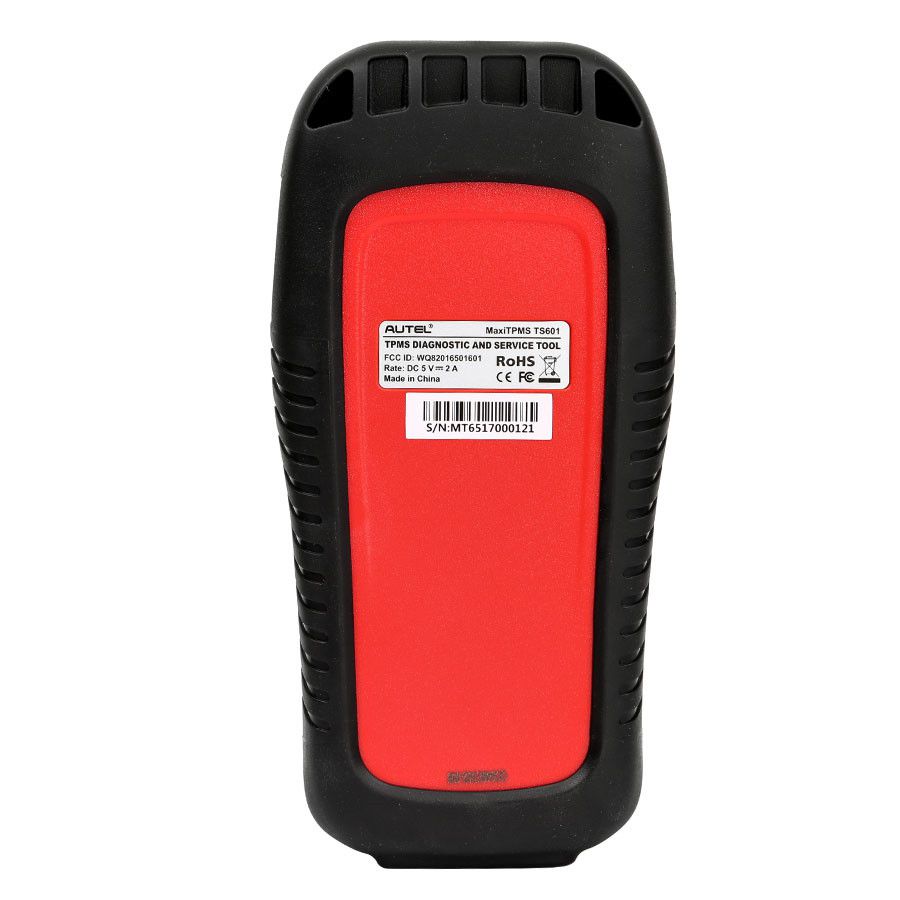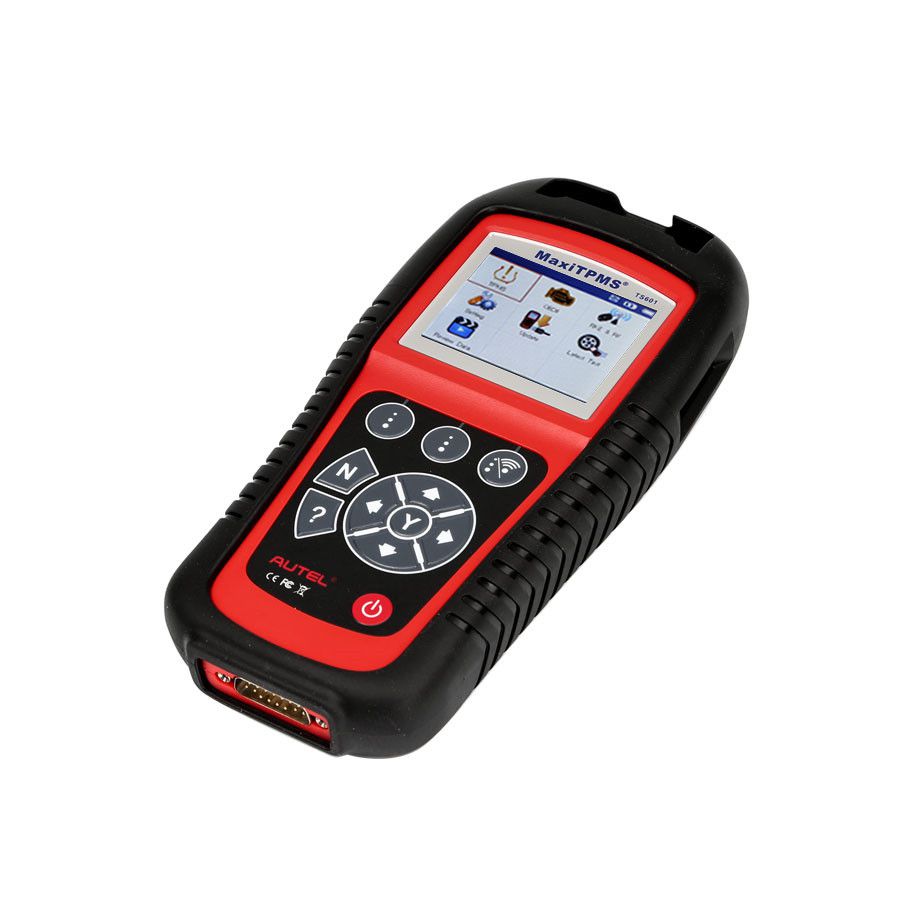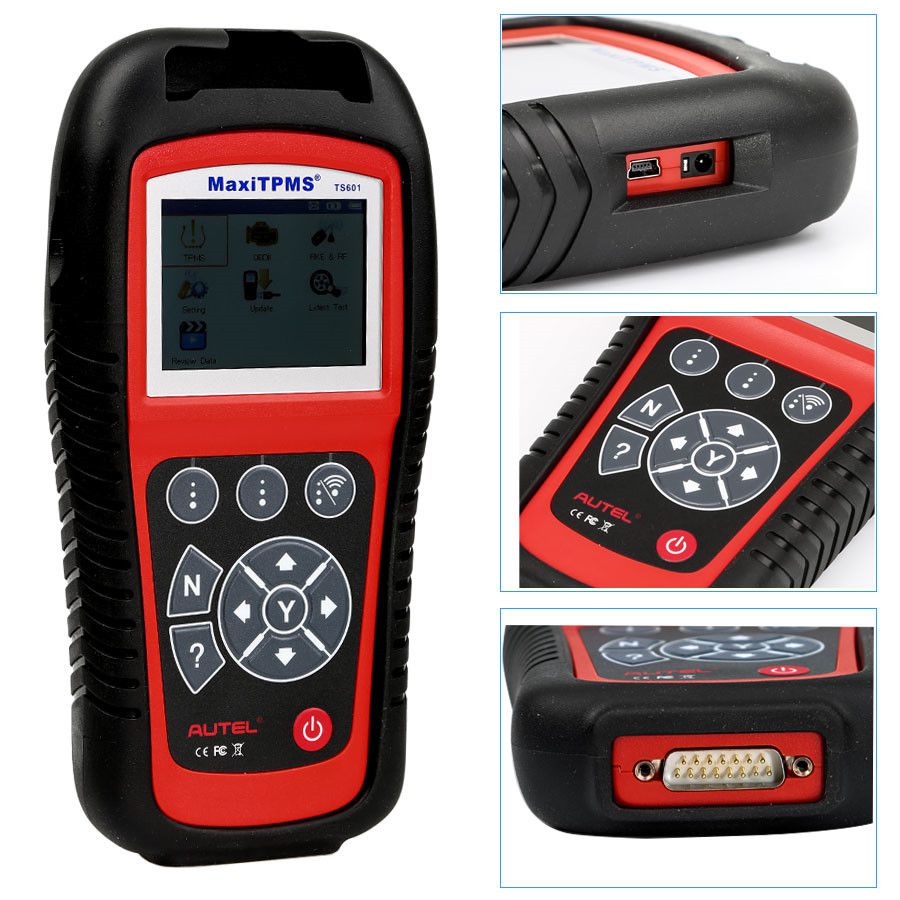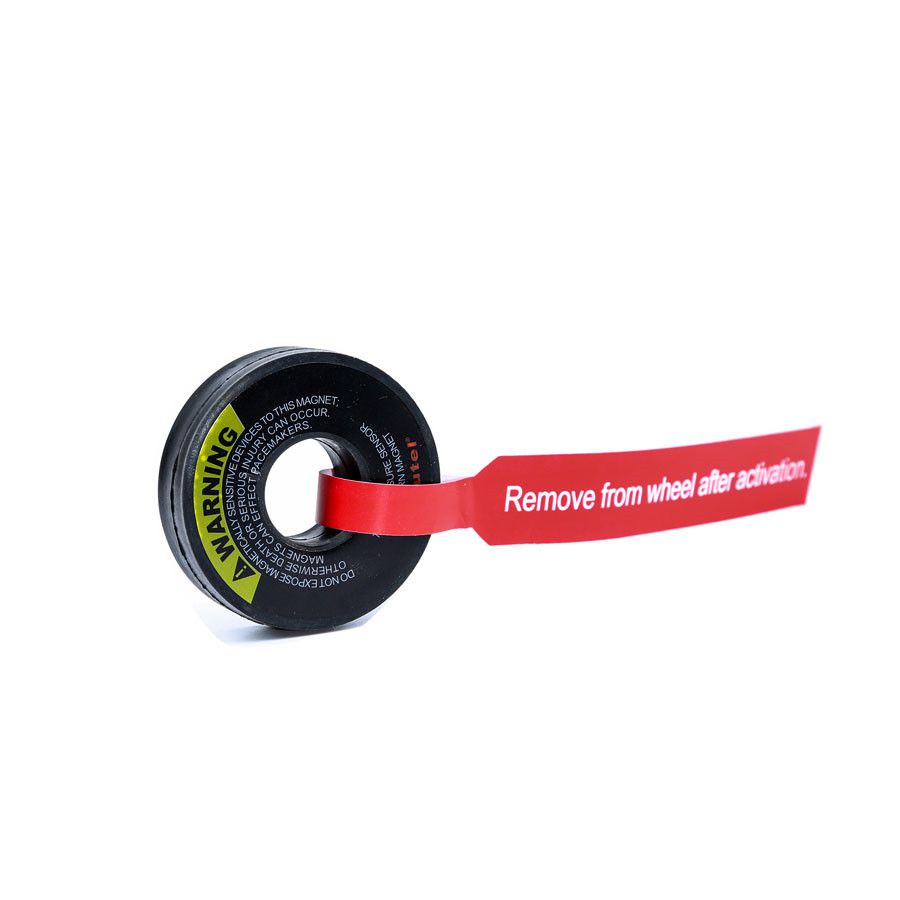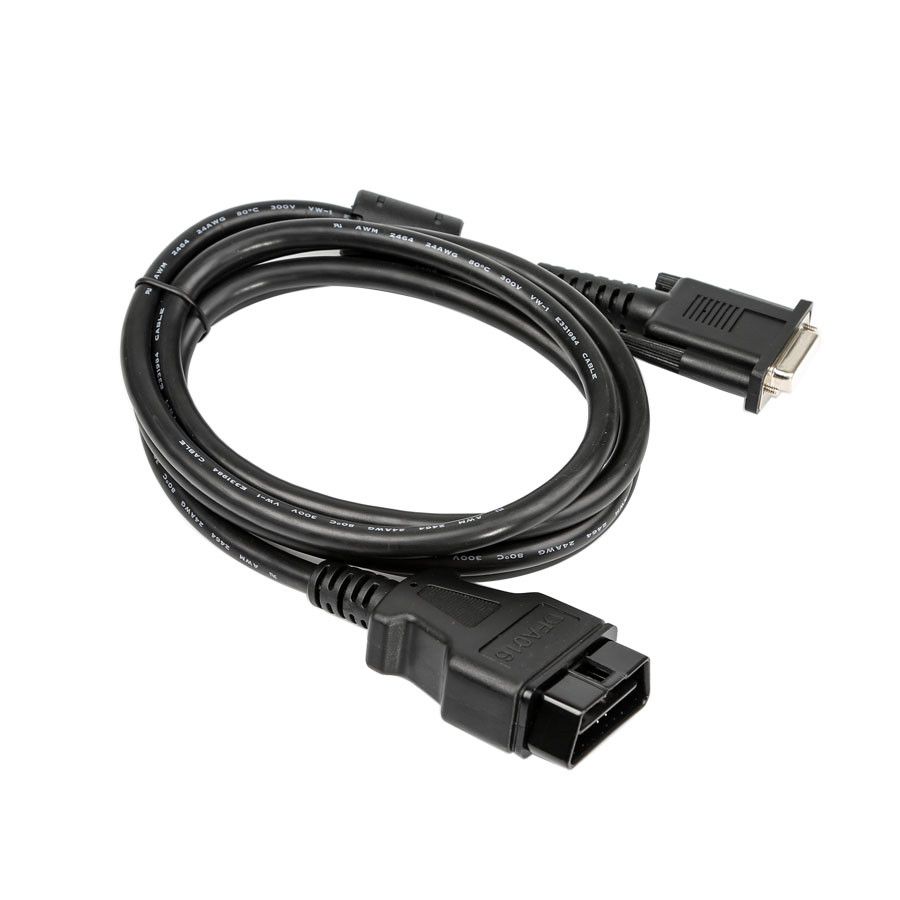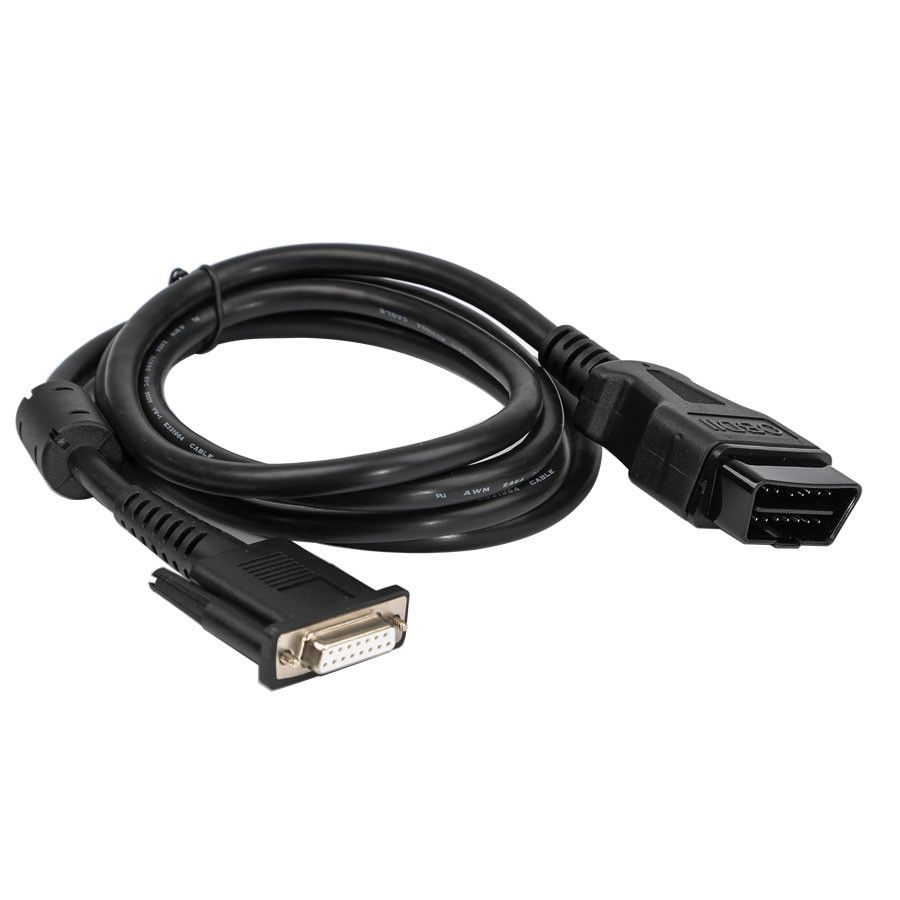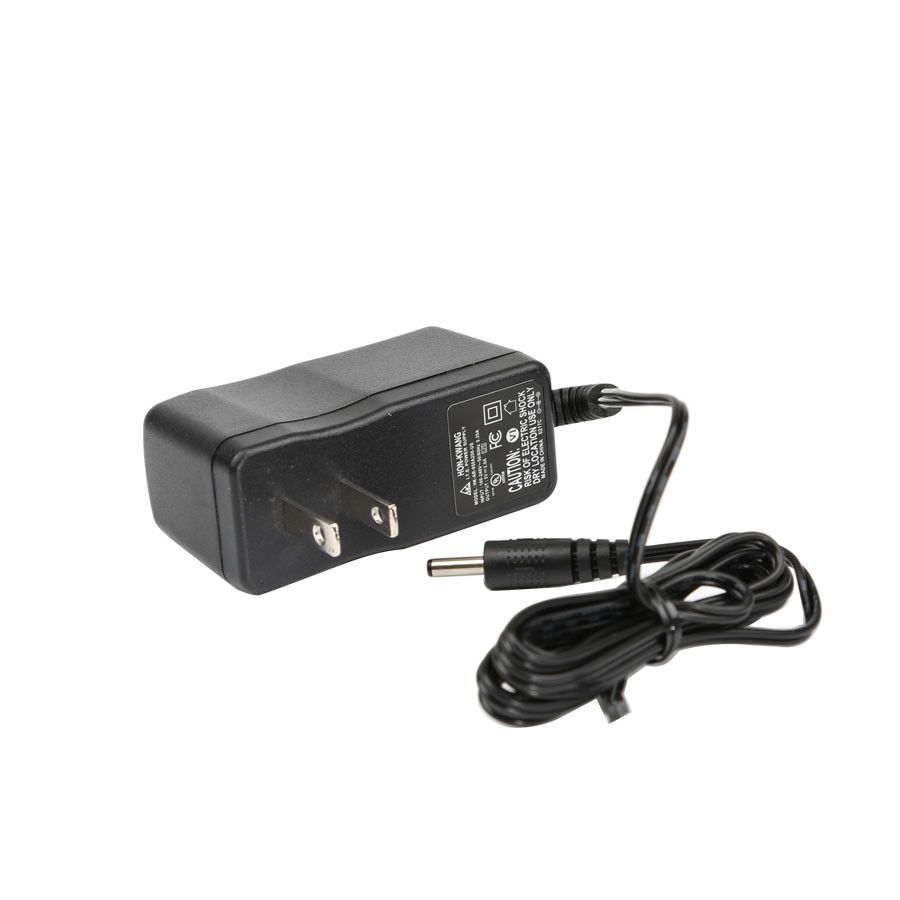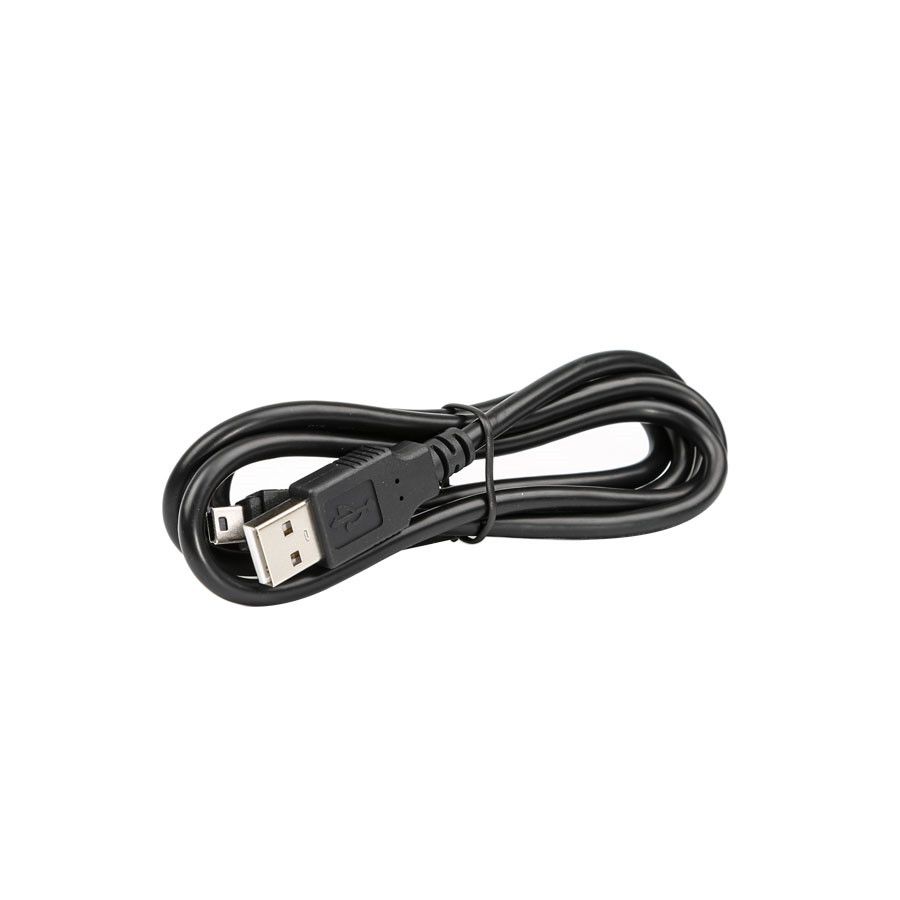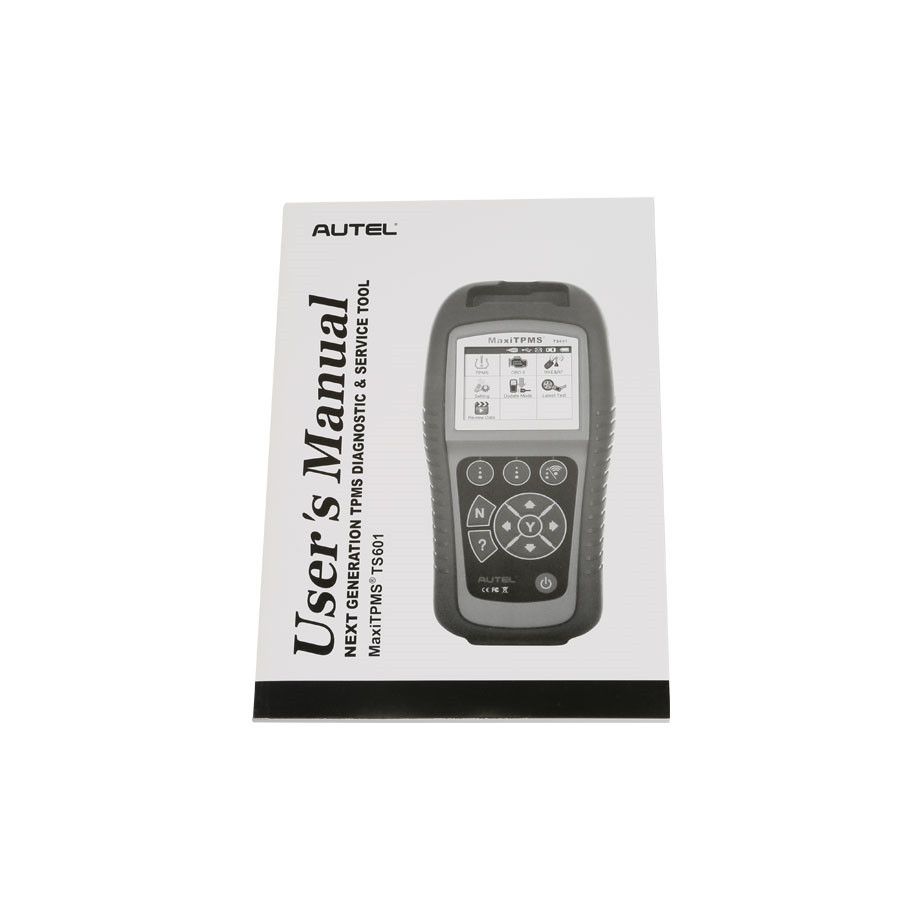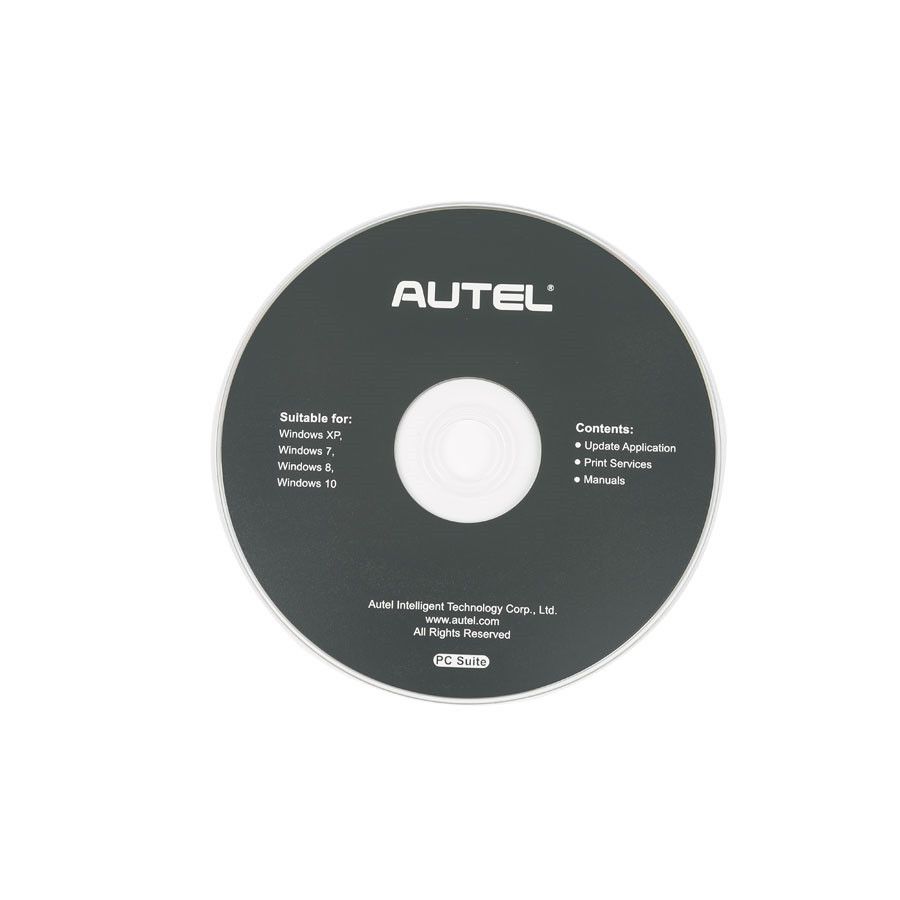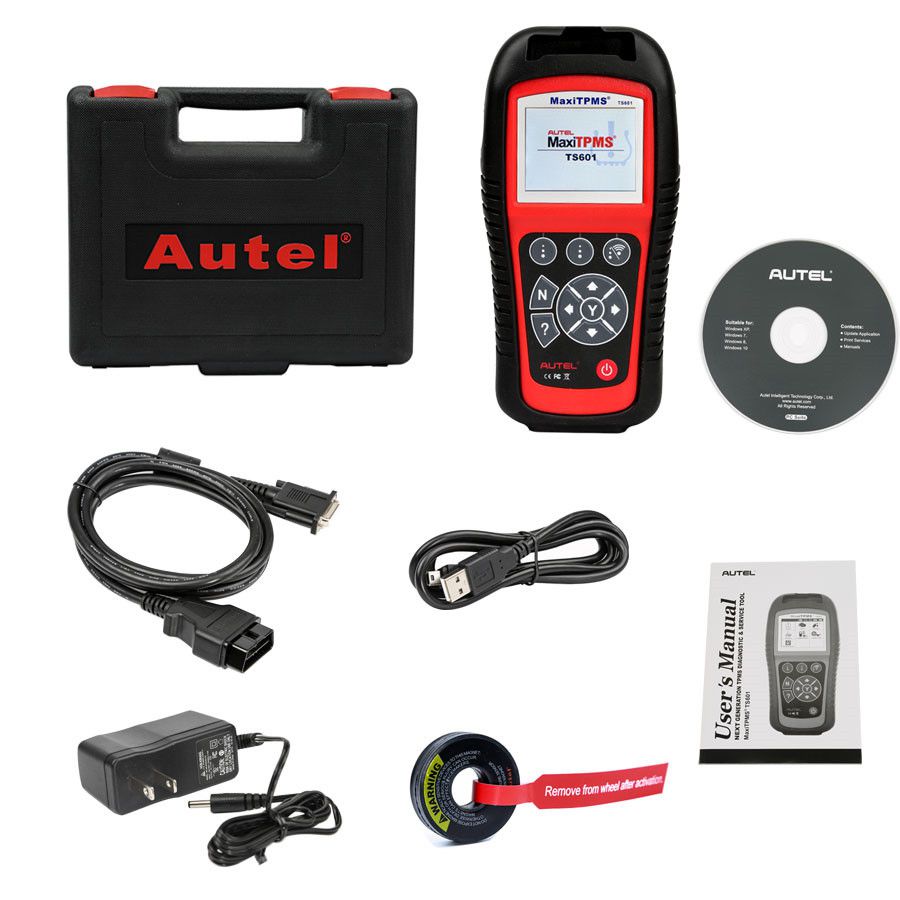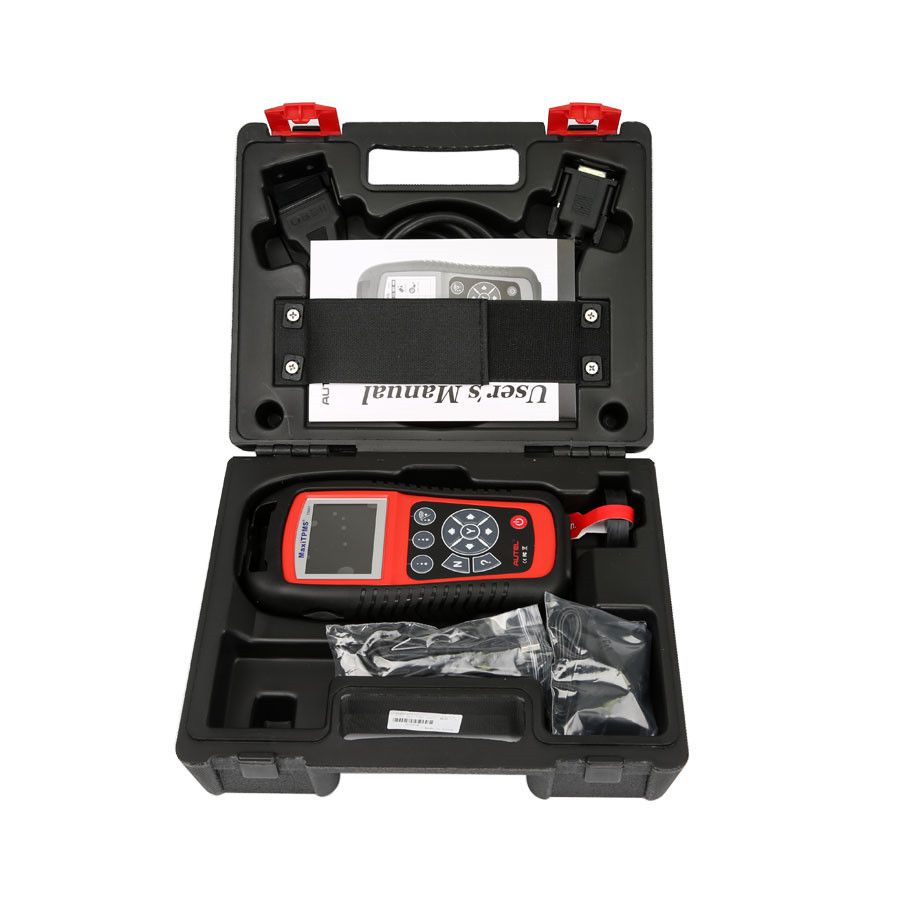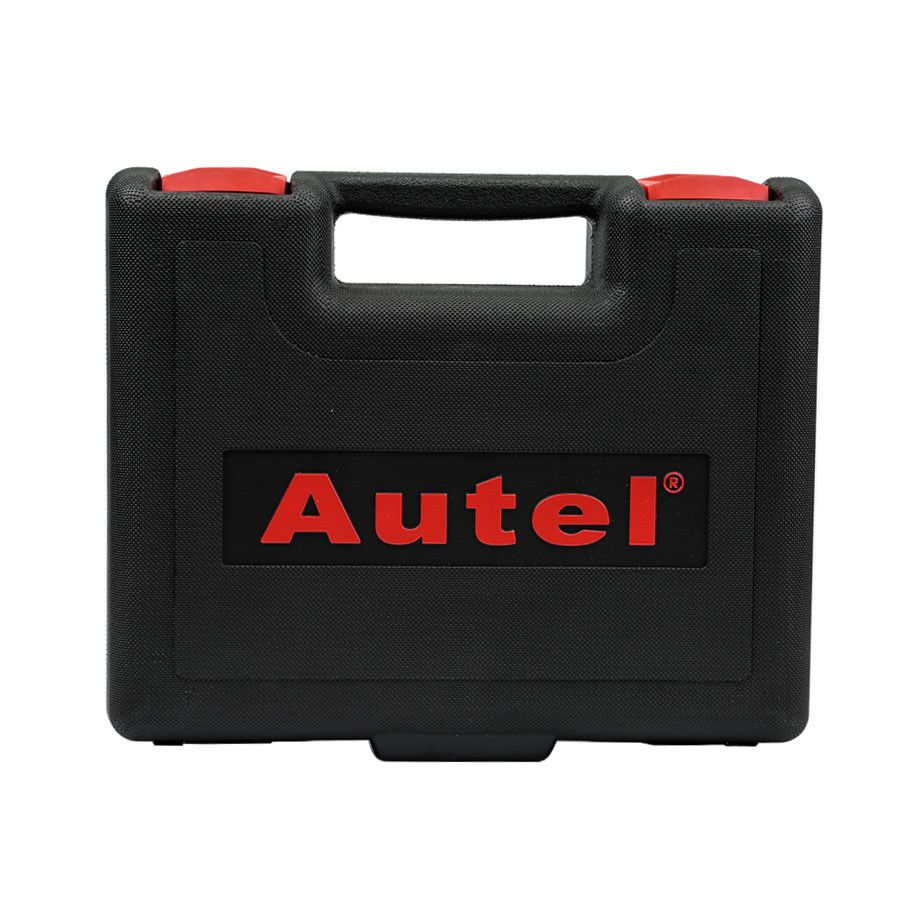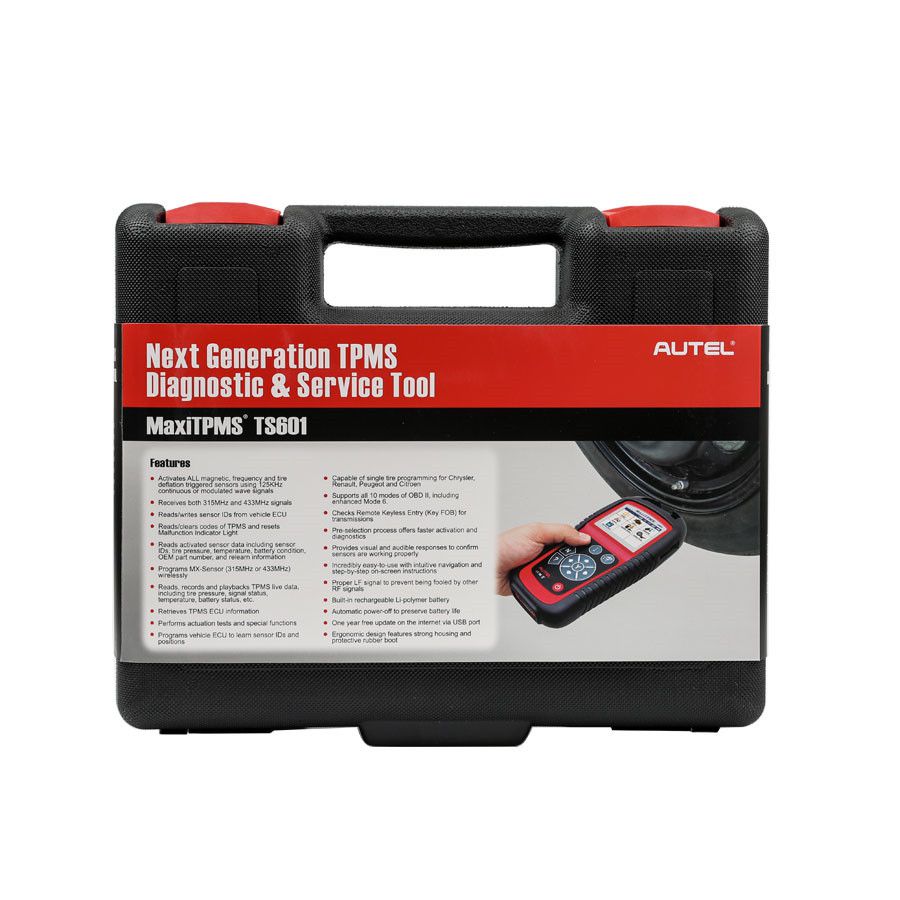 Description
Autel TPMS Diagnostic and Service Tool MaxiTPMS TS601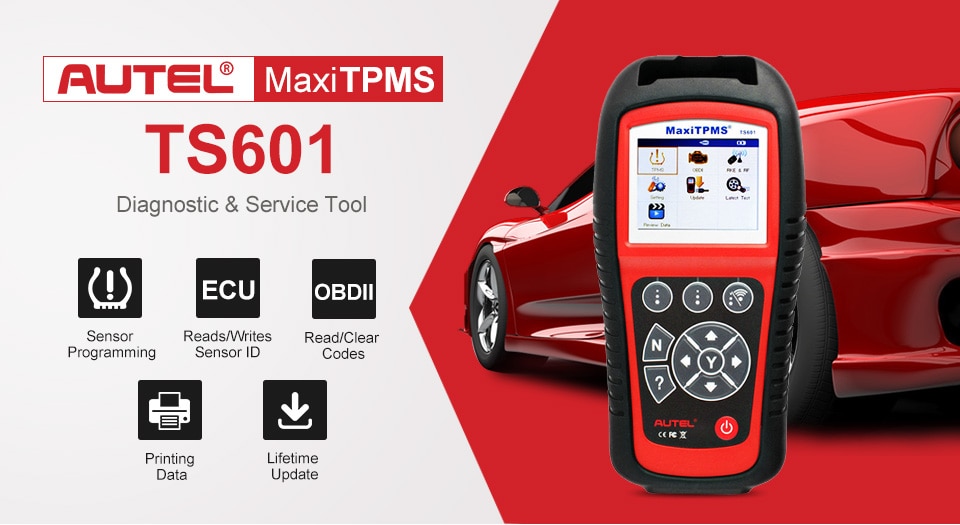 Top 7 Reasons To Get MaxiTPMS TS601
Free Update Online Lifetime on Autel Official Website
Automatic power-off to preserve battery life
Ergonomic design features strong housing and protective rubber boot
On-screen code definitions
Incredibly easy to use with intuitive navigation and step-by-step on-screen instructions
Proper LF signal to prevent being fooled by other RF signals
Built-in rechargeable Li-polymer battery
Notice: Only English Supported
Functions:
Activates ALL magnetic, frequency and tire deflation triggered sensors using 125KHz continuous
modulated wave signals
Receives both 315MHz and 433MHz signals
Reads / writes sensor ID from vehicle ECU
Reads / clears codes of TPMS system and resets malfunction indicator light
Reads activated sensor data including sensor ID, tire pressure, temperature, battery condition, OE part number, relearn information
Reads, records and playbacks TPMS live data, including tire pressure, signal status, temperature, battery status, etc.
Retrieves TPMS ECU information
Performs actuation tests and special functions
Programs vehicle ECU to learn sensor IDs and positions
Checks Remote Keyless Entry (Key FOB) for transmissions
Graphs vehicle with 4 or 5 wheels to simplify the diagnostic process
Pre-selection process offers faster activation and diagnostics
Provides visual and Audible responses to confirm sensors are working properly
On-screen code definitions
Incredibly easy to use with intuitive navigation and step-by-step on-screen instructions
Proper LF signal to prevent being fooled by other RF signals
Built-in rechargeable Li-polymer battery
Automatic power-off to preserve battery life
Multilingual support: English, French, and Spanish and more languages around the world.
Lifetime free update on the internet via USB port
Ergonomic design features strong housing and protective rubber boot
Specifications:
Display TFT color display (320 x 240 dpi)
Power 3.7V Li-polymer battery
Operating Temperature 0 to 50°C (32 to 122 °F)
Storage Temperature -20 to 70°C (-4 to 158 °F)
​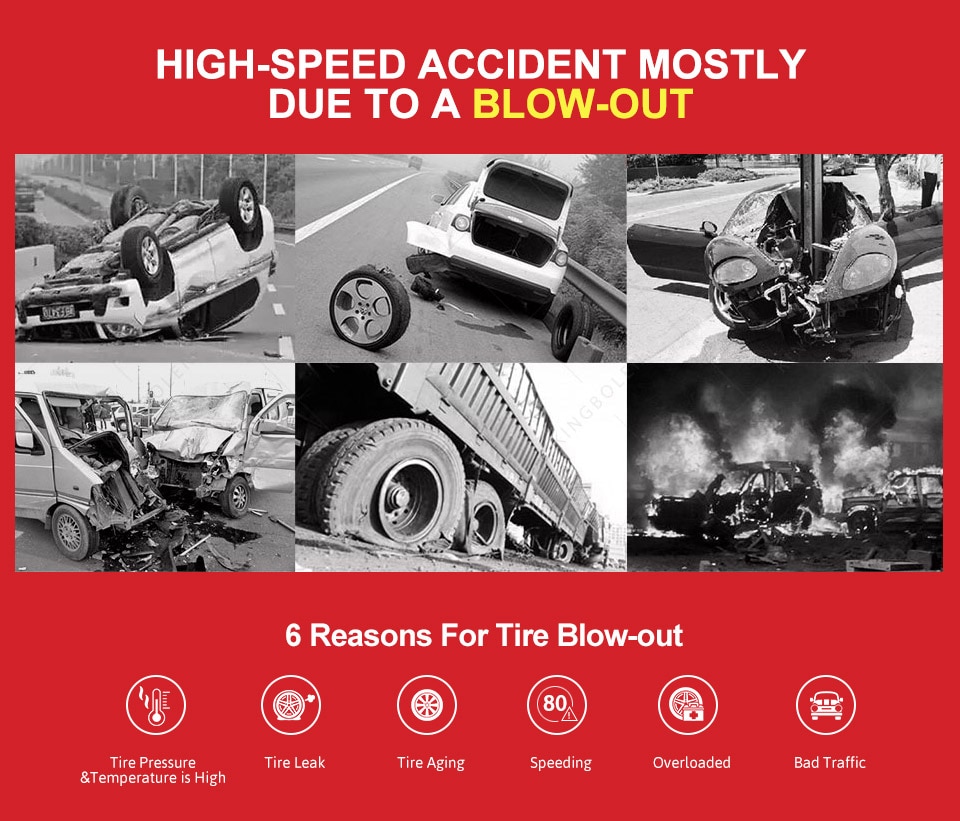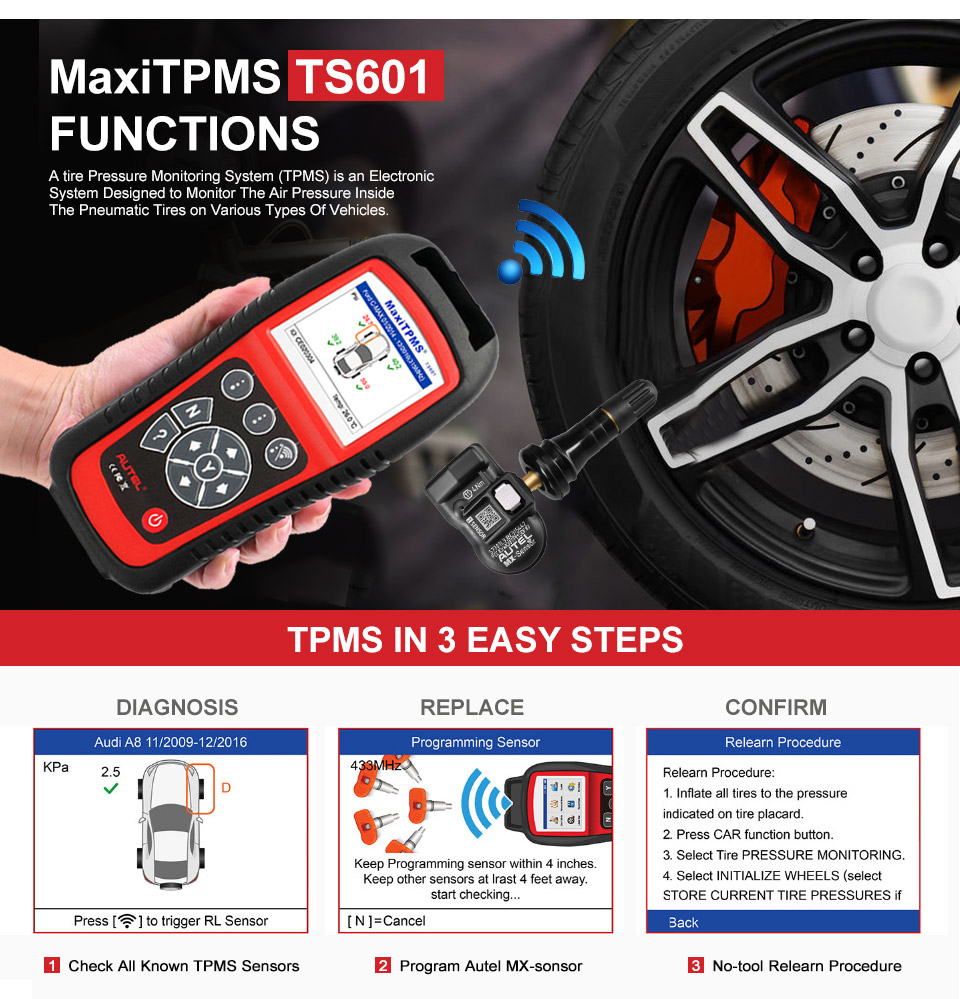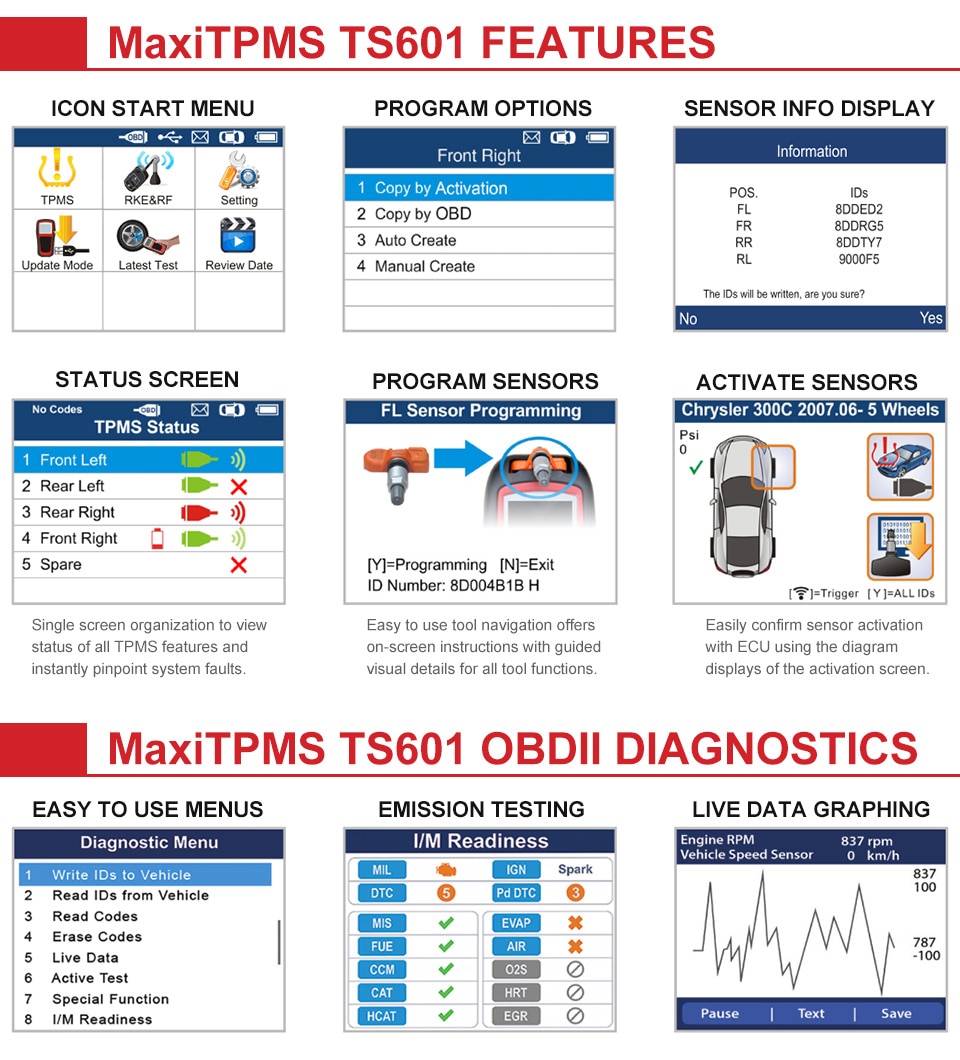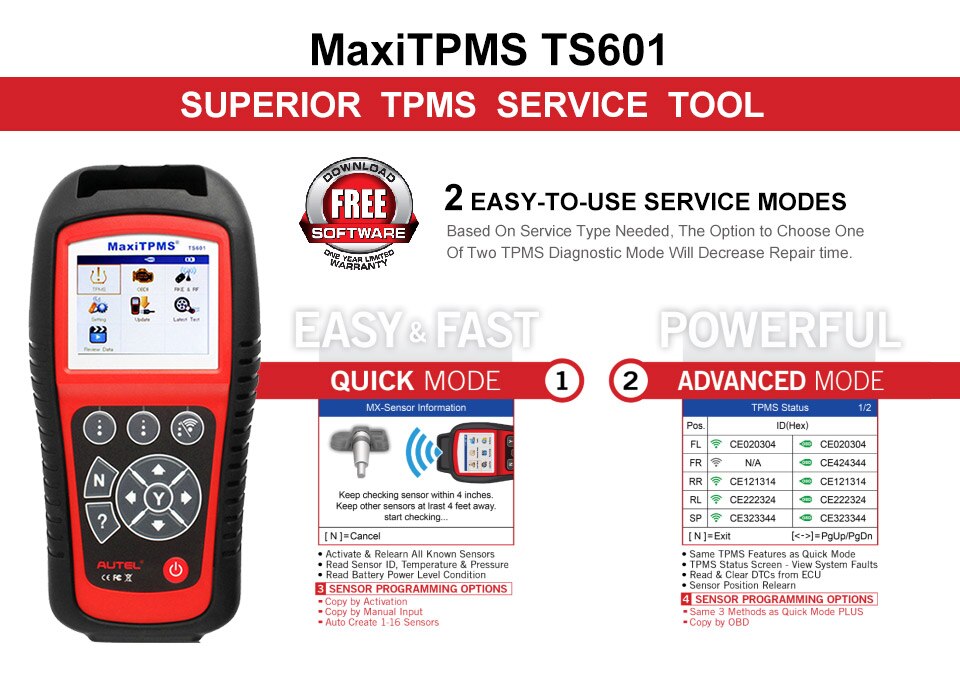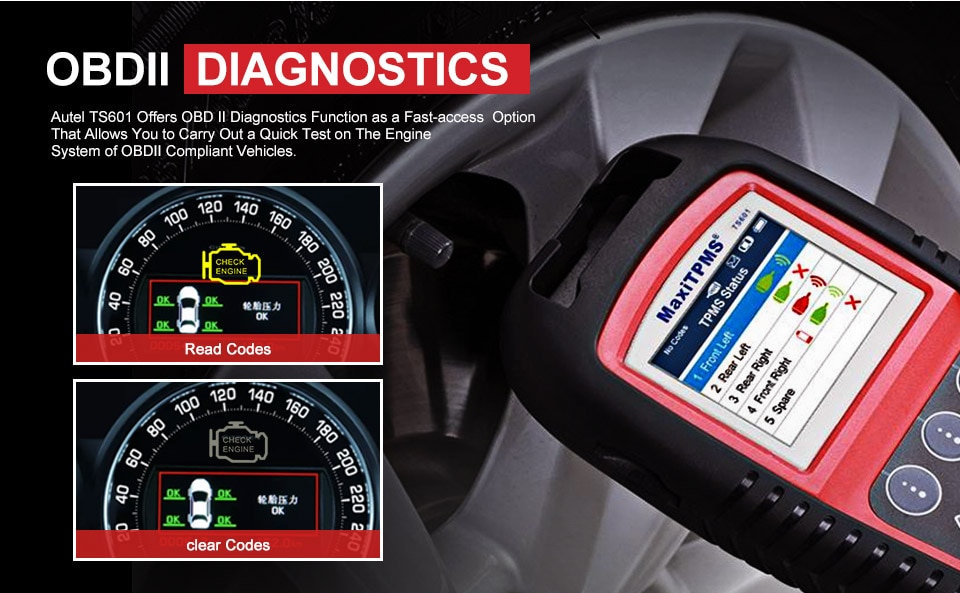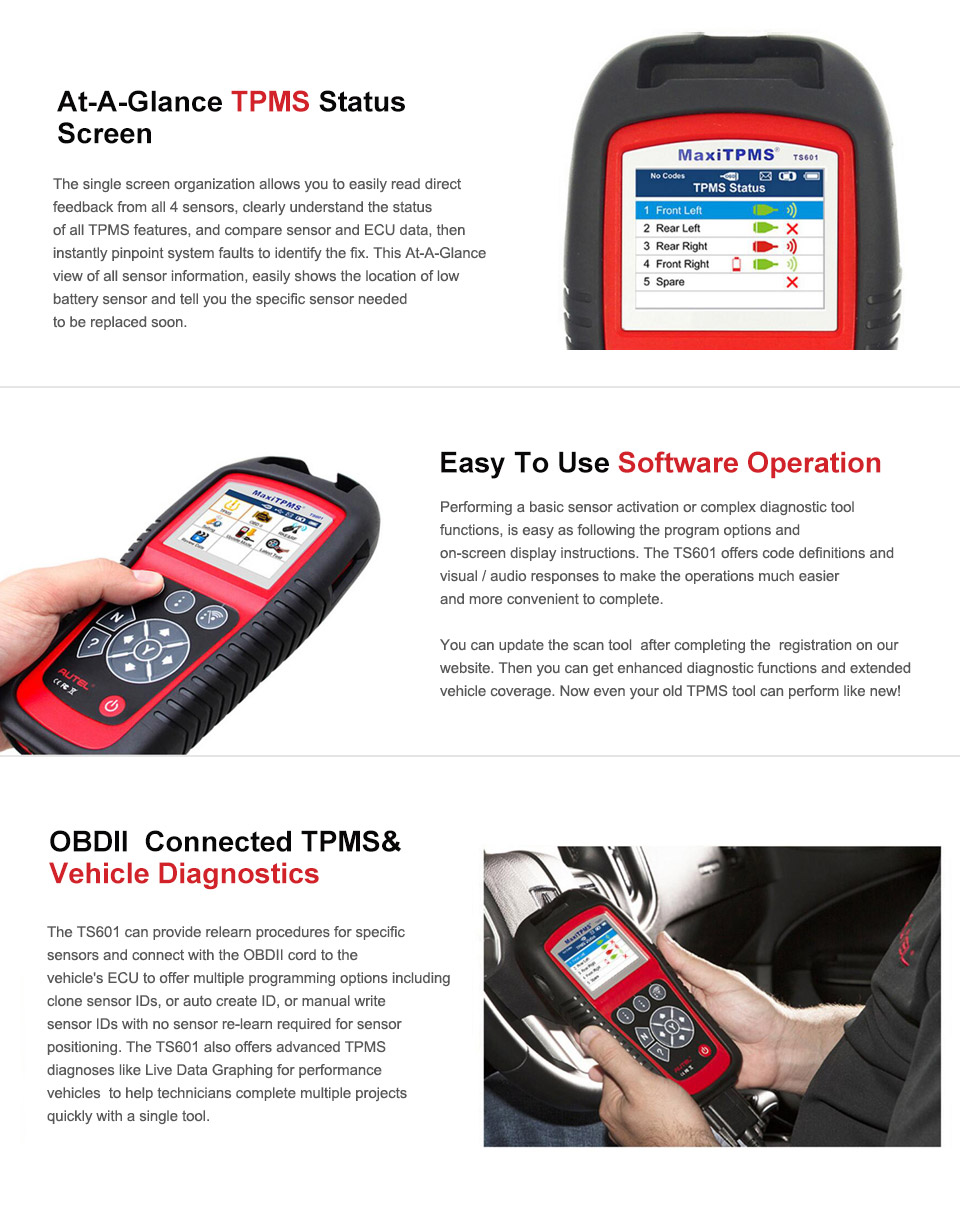 Supported Languages
English, French, Germany, Spanish, Portuguese, Dutch, Polish, Swedish, Japanese, Korean, Russian, Italian.
​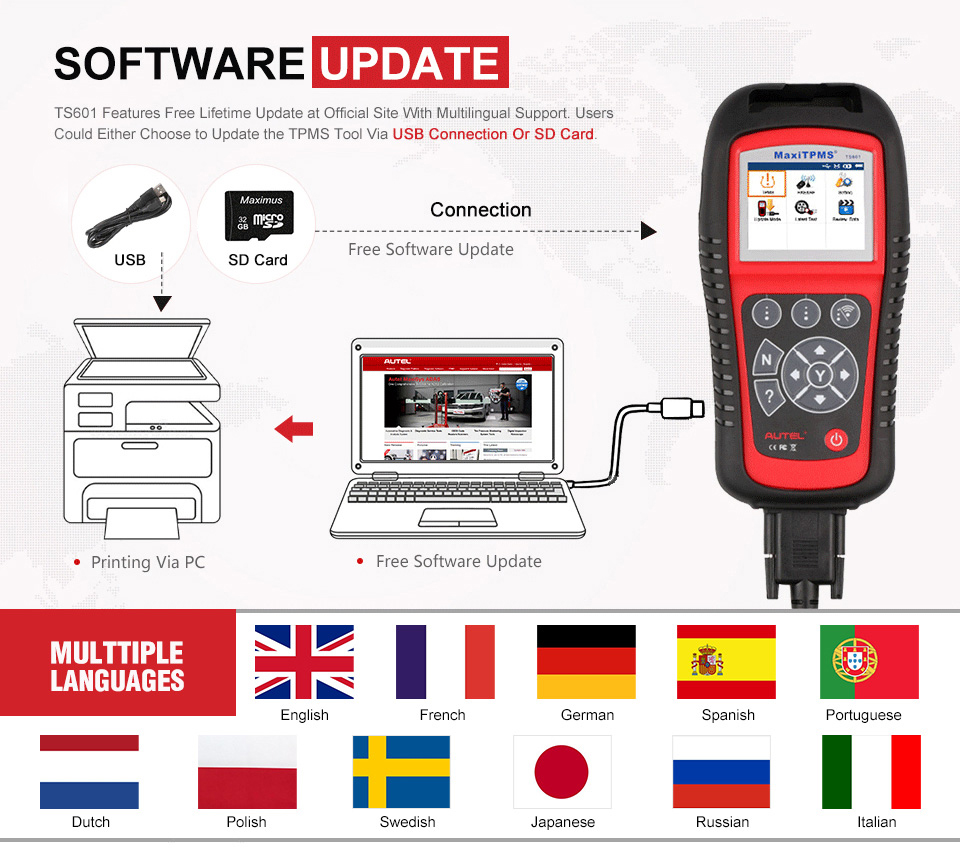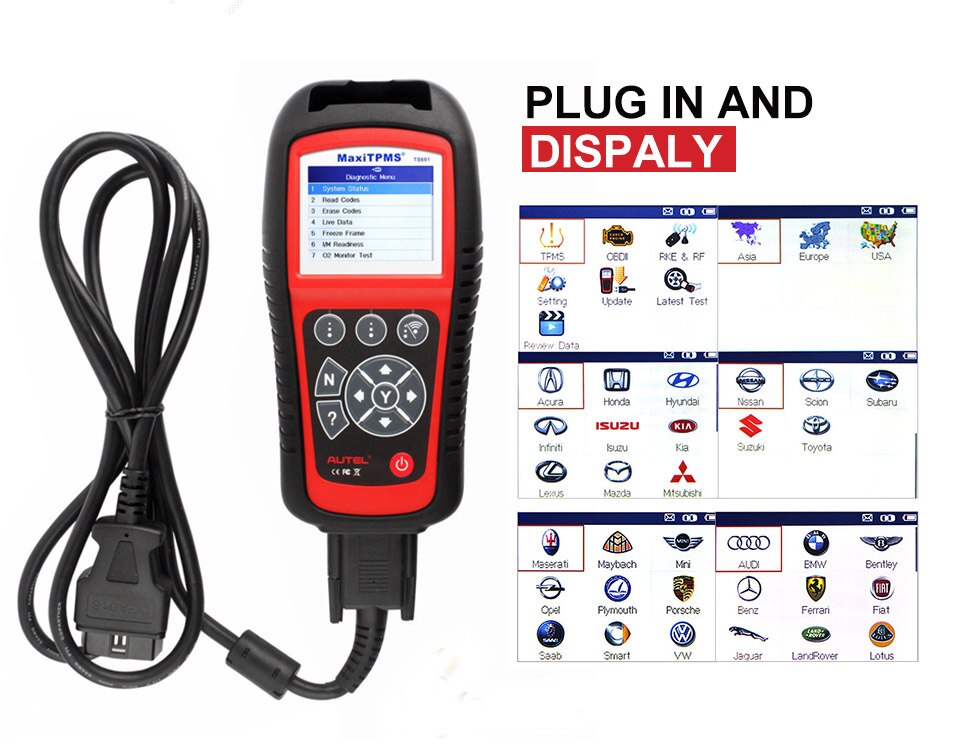 Supported Car Brands
For ABARTH, for Acuba, for Alfa Romeo, For Alpina, for Aston Martin, for
Audi
,for Bentley, for
BMW
, for Bugatti, for
Buick
, for BYD, for Cadillac, for ChangAn, for Chery, for Chevrolet, for
Chrysler
, for
Citroen
, for Dacia, for Daewoo, for Dodge, for Ferrari, for Fiat, for Ford, for Foton, for Geely, for
GM
C, for GreatWall, for Haval, for Holden, for
Honda
, for HSV, for Hummer, for
Hyundai
, for Infiniti, for ISUZU, for JAC, for
Jaguar
, for Jeep, for Junpai, for KIA, for Lada, for Lamborghini, for Lancia, for LandRover, for Lexus, for Lifan, for Lincoln, for Lotus, for Mahindra, for Maserati, for Maybach, for
Mazda
, for McLaren, for
Mercedes Benz
, for Mercury, for MG, for Mini, for
Mitsubishi
, for
Nissan
, for Oldsmobile, for Opel, for
Peugeot
, for Plymouth, for Pontiac, for Porsche, for Renault, for Rolls-Royce, for SAAB, for Samsung, for Saturn, for Scion, for
Skoda
, for Smart, for SsangYong, for Subaru, for Suzuki, for Tesla, for Toyota, for Venucia, for Volvo, for VPG, for
VW
.
​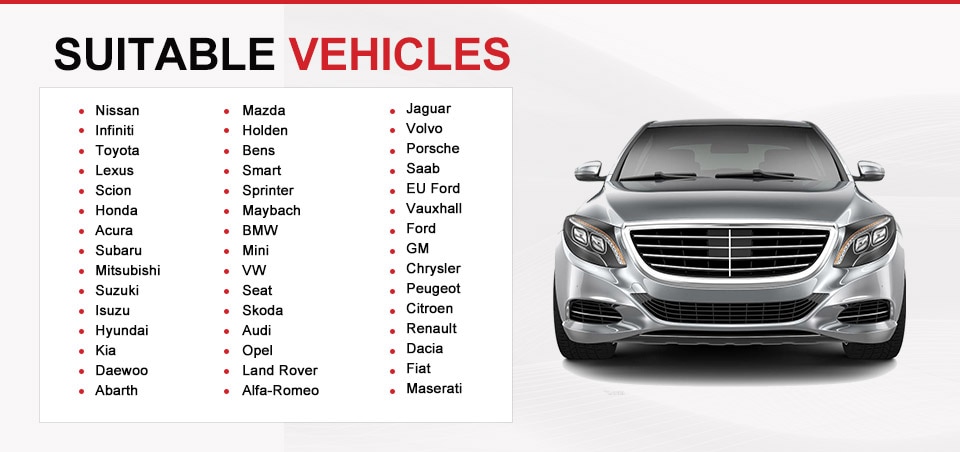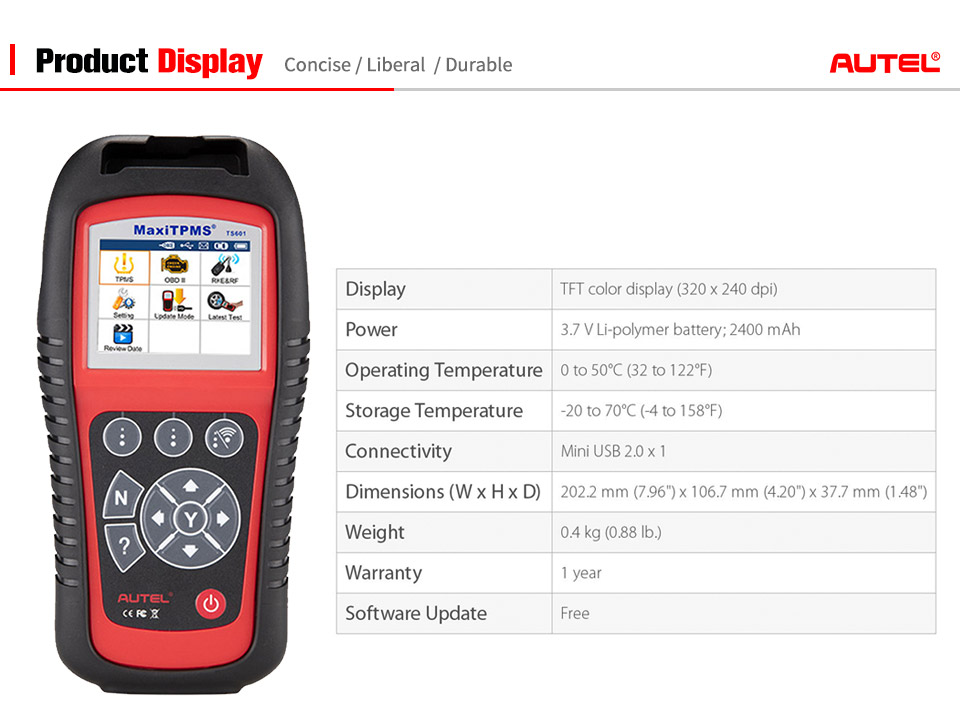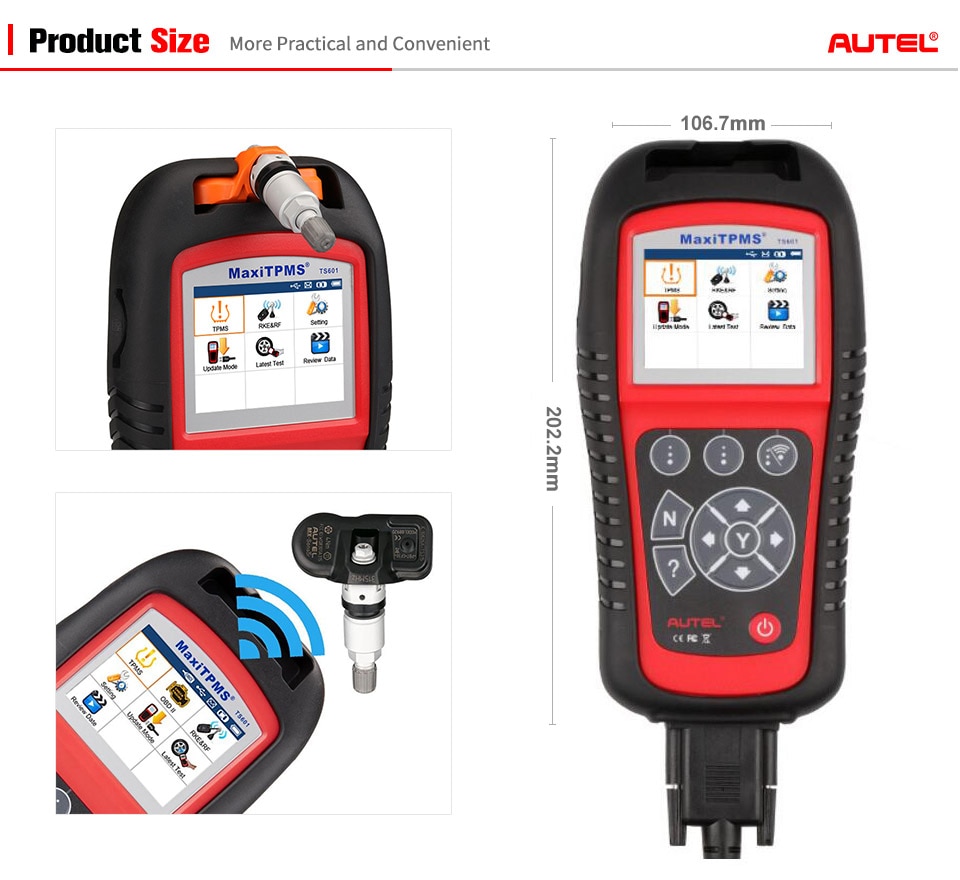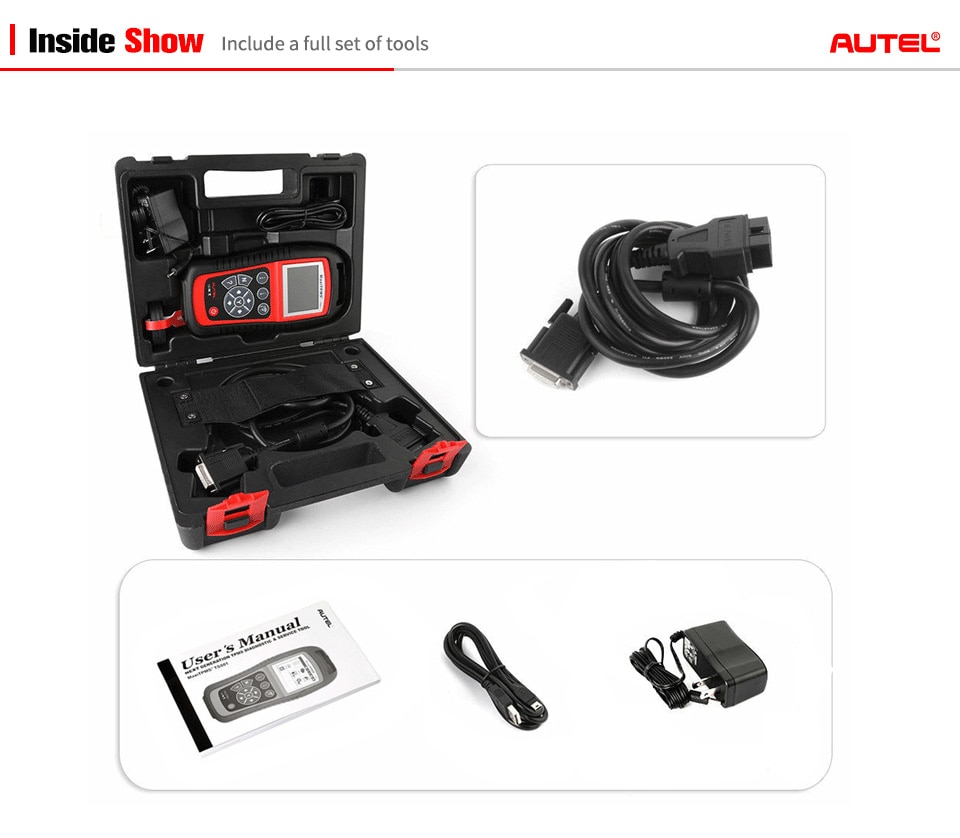 Package List:
1 x TS601 main unit
1x Carry case
1x SD Card
1x CD
1x Charger
1x Magnet
1x User Manual
1x USB Cable
TPMS Function Compare: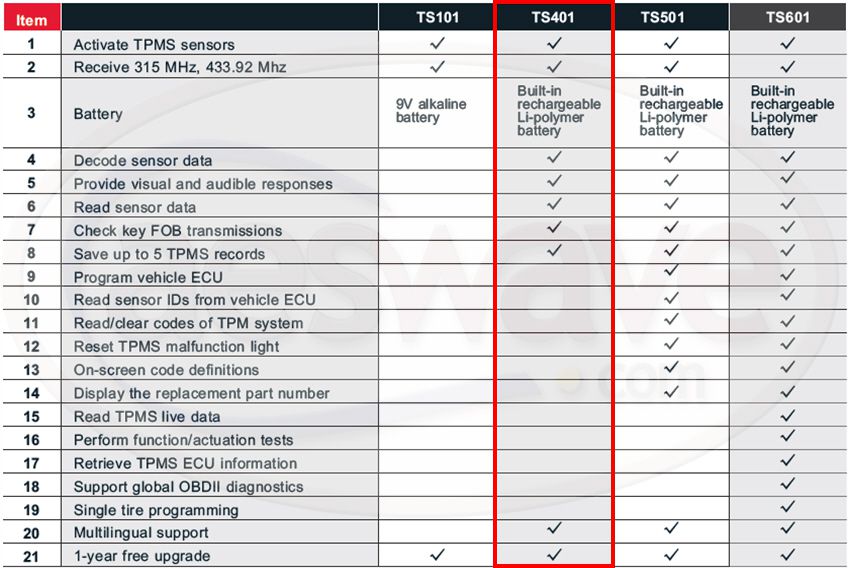 Reviews

49
#1 CARLOS E PRAVAZ
Jan 9, 2019

The product is excellent all works this Autel TPMS TS601 MaxiTPMS Diagnostic And Service Tool is good quality, working very well
#1 Darryl Hardin
Jul 9, 2018

very good are satisfied with fast shipping this Autel TPMS TS601 MaxiTPMS Diagnostic And Service Tool is good quality, working very well
#1 peter williams
Jan 9, 2019

Great quality product delivered very fast this Autel TPMS TS601 MaxiTPMS Diagnostic And Service Tool is good quality, working very well
#1 ccatv ccatv
Nov 9, 2018

Recommended at 100% this Autel TPMS TS601 MaxiTPMS Diagnostic And Service Tool is good quality, working very well
#1 William Hall
Jan 9, 2019

Received it via DHL,all good.thank you. this Autel TPMS TS601 MaxiTPMS Diagnostic And Service Tool is good quality, working very well
#1 Pieter Steendam
May 9, 2018

All OK! this Autel TPMS TS601 MaxiTPMS Diagnostic And Service Tool is good quality, working very well
#1 Alex Bello
Aug 9, 2018

I received the goods, i liked the quality. this Autel TPMS TS601 MaxiTPMS Diagnostic And Service Tool is good quality, working very well
#1 JAMES BABIN
Apr 9, 2019

Wrote to the seller, you can send today. The seller confirmed that there is in stock, will be able to send. The parcel was sent on the same day, thank you very much, fast delivery, the goods will match the description. Ordered from russia. this Autel TPMS TS601 MaxiTPMS Diagnostic And Service Tool is good quality, working very well
#1 Denis Tomashuk
Nov 9, 2018

Thanks to the producer everything came on time all the whole works quality assembly meets the requirements of the description this Autel TPMS TS601 MaxiTPMS Diagnostic And Service Tool is good quality, working very well
#1 Vladimir Gubin
Jan 9, 2019

Got, installed, proga found it, from the internet is untied, tomorrow i will check again, while i like everything this Autel TPMS TS601 MaxiTPMS Diagnostic And Service Tool is good quality, working very well
Previous: 38Pin Connector for BENZ Cars Diagnostic Works with X431 IV/DIAGUN III/X431 PAD/X431 IDiag Diagnostic
Next: Chrysler 6Pin Connector For X431 IV/DIAGUN III/X431 PAD/X431 iDiag