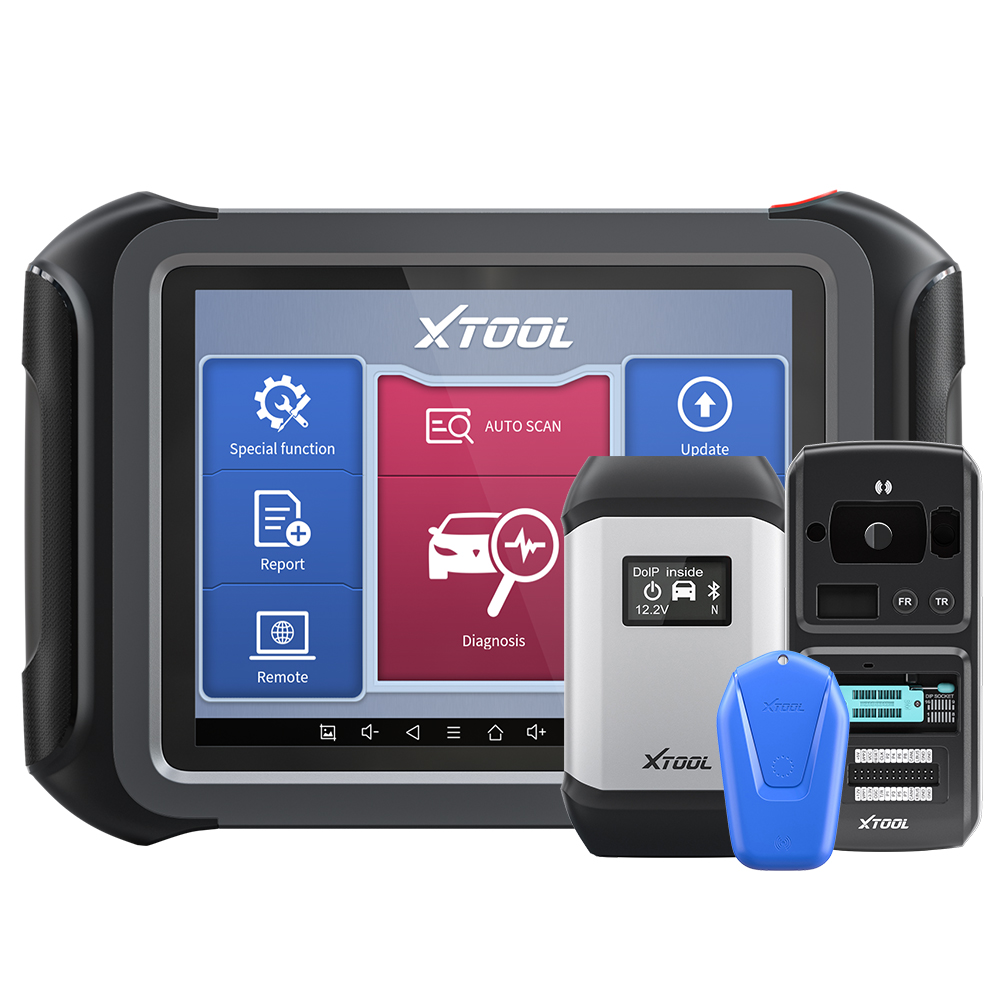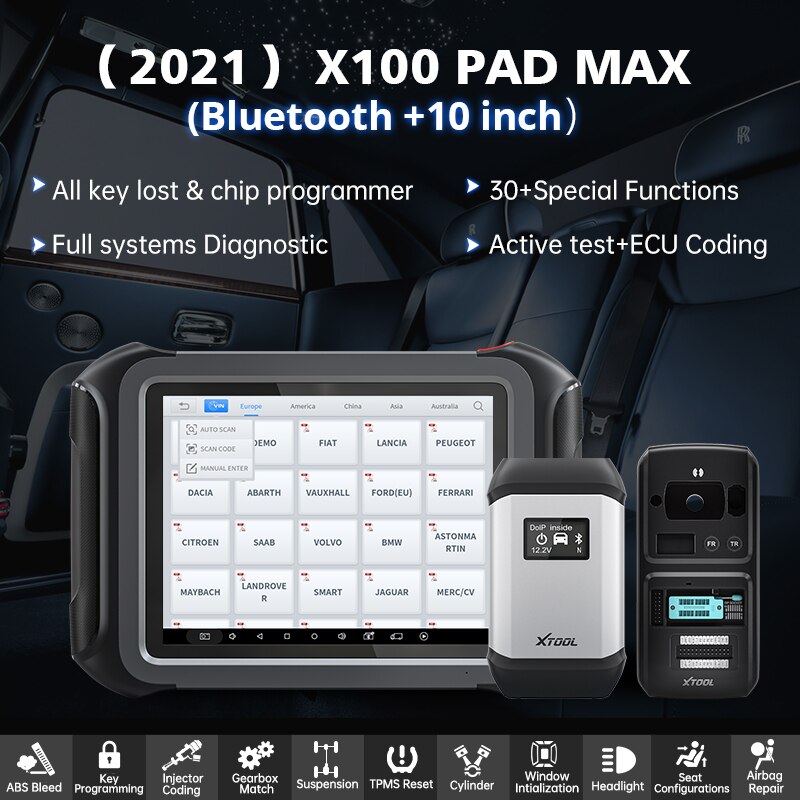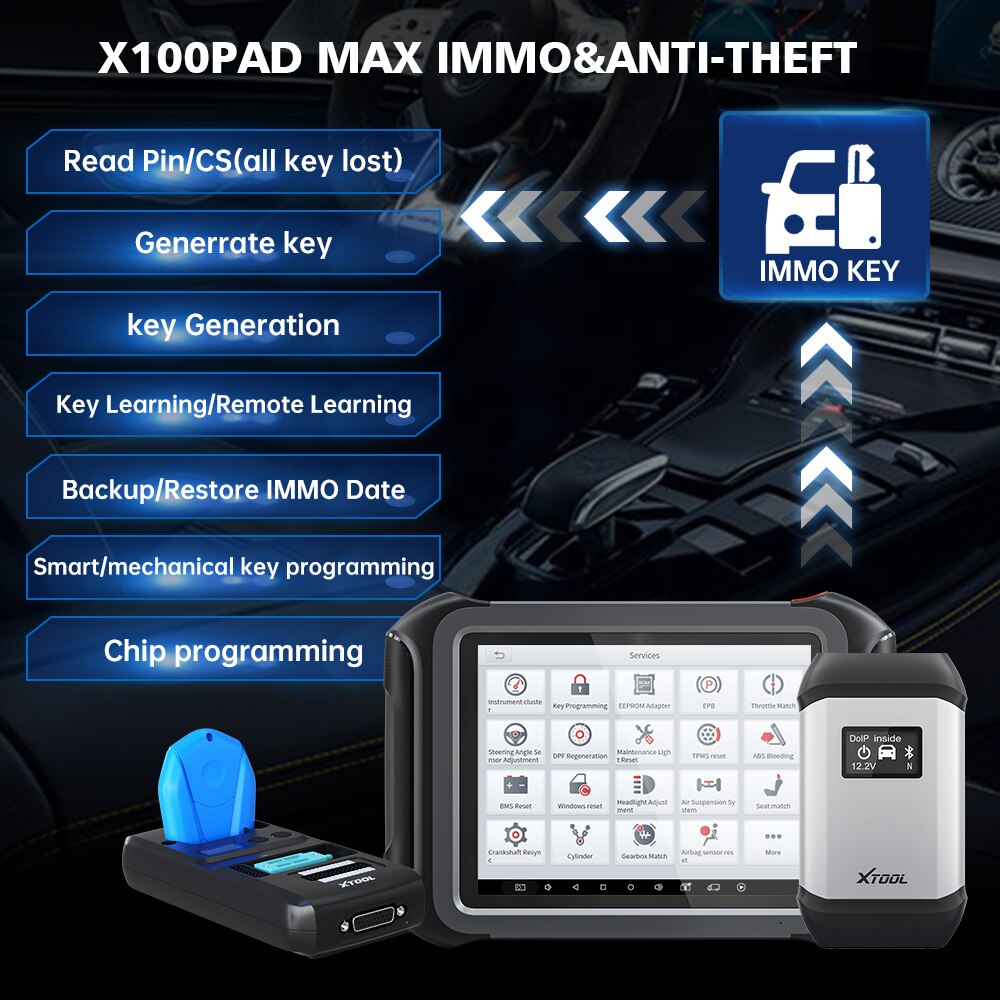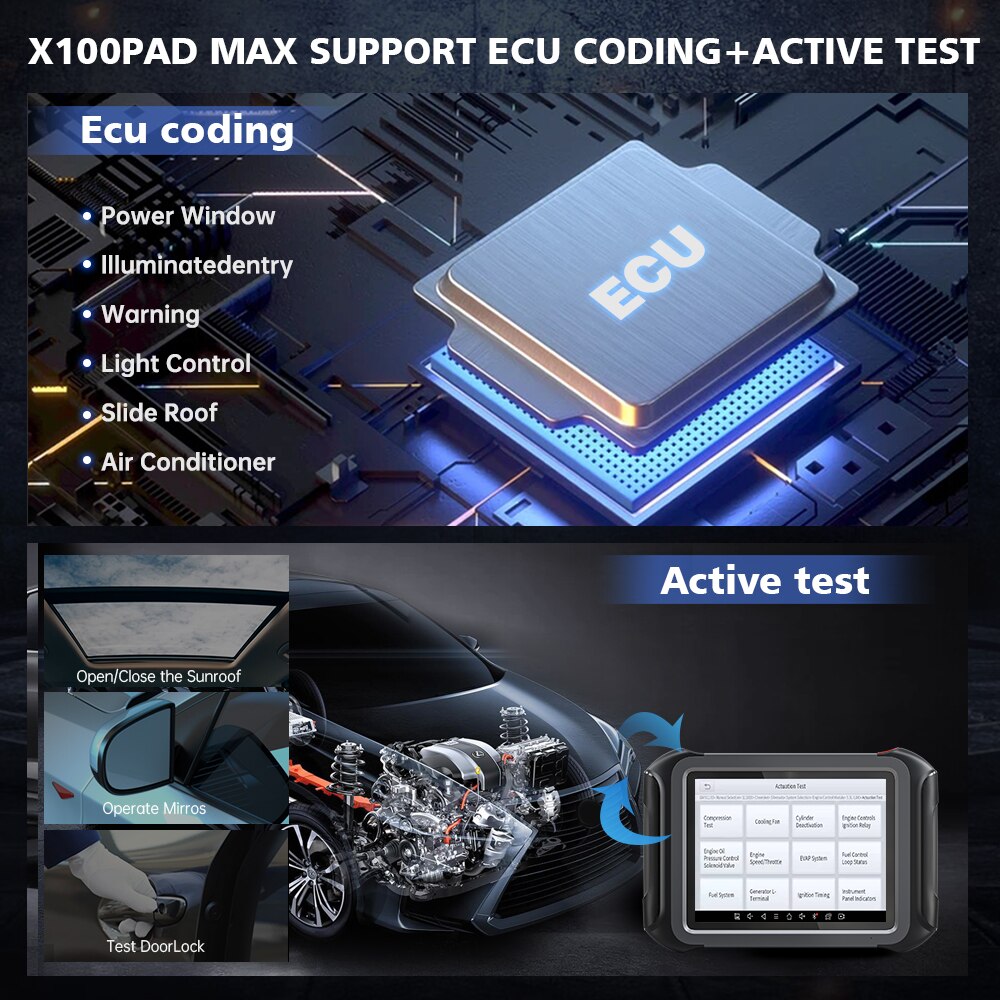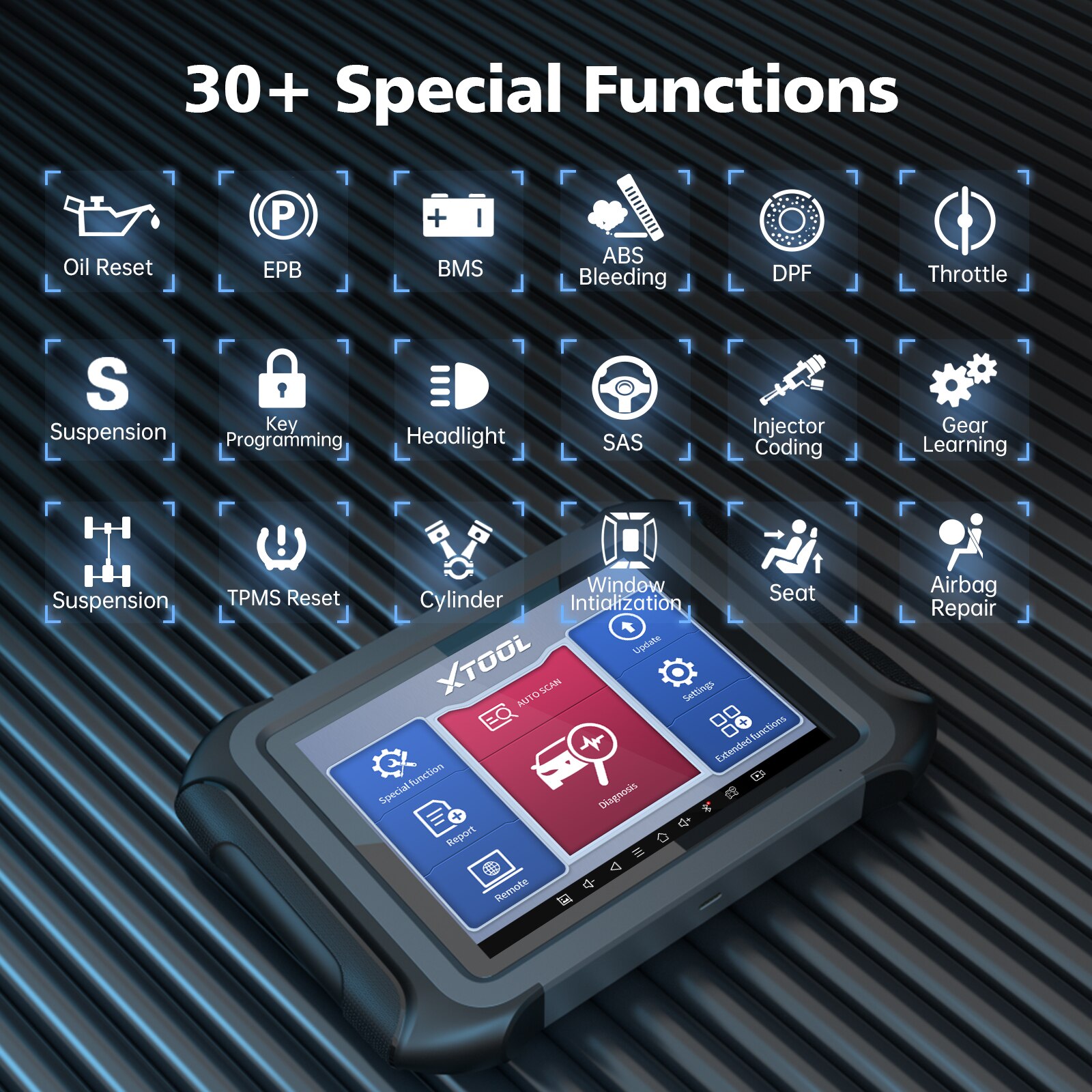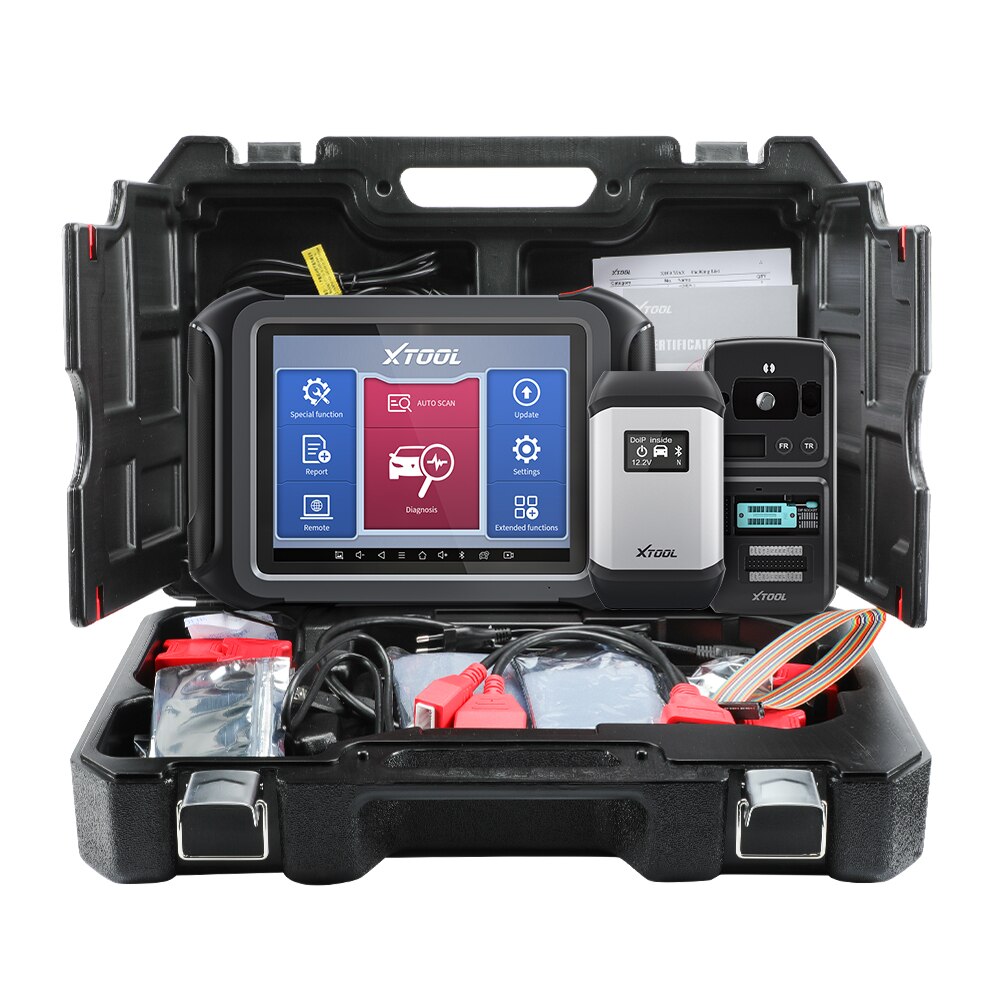 Description
X100 PAD MAX Advanced Key Programming Tool 2021 New Model with
IMMO
&
Key Programmer
KC501/CHIPS programmer, Bi-Directional Scan Tool & 30+ Services and All Systems Diagnosis and can fd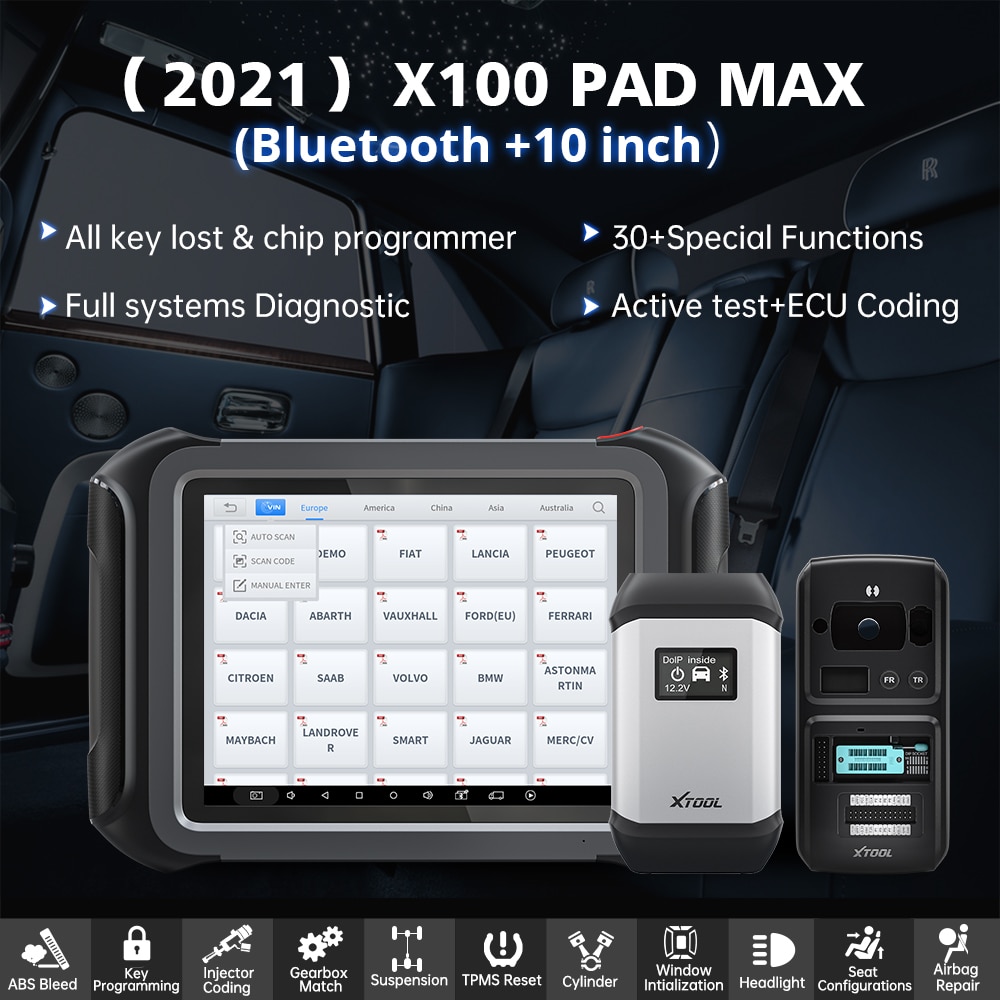 Introduction
X100 PAD MAX is the updadte of the X100 PAD3 with 10-inch
Android
-based touchscreen tablet combining the most advanced key programming and
IMMO
bilizer capabilities with OE-level diagnostics including the active test and ECU coding and service functions. Equipped with KC501
Key Programmer
and KC100,KS01 ect programmer, X100 PAD Max is a comprehensive
IMMO
bilizer and key programming tool and ideal for auto technicians and locksmiths.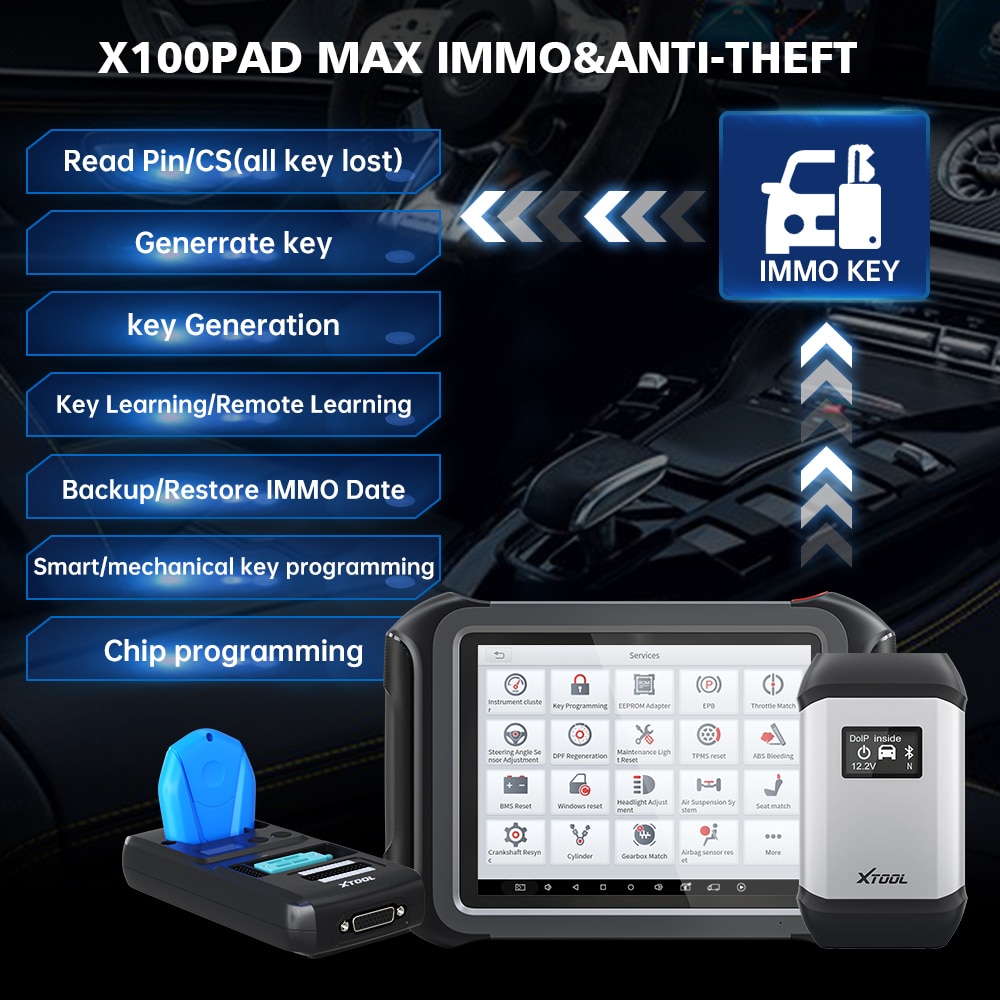 Key Programming Features:
1.New keys programming
2. PIN Code reading with EEPROM
3.Hexadcimal editor(Win Hex)
4.Reads keys from immobilizer's memory
5.New immobilizer programming
6.Vehicle Identification Number programming
7.Reset
ECM
& reset immobilizer
8.New remote controller programming
9.With full and strong database for the most important vehicle makes
10.With CAN FD for gm or for Chevrolet car models
KC501 +KS01 SWITCH & CHIP PROGRAMMER
Supported
·MCU / EEPROM Chip Read / Write
·ECU Read / Write
·MC9S12 Encrypted Chip Read / Write
·Key Reading / Writing
·Mercedes Infrared Key Reading / Writing
·Finding the Control Frequency
·IC Card Reading / Writing
KS01 Functions
For Toyota / For Lexus All
lost
Nodisassembly
Support For Toyota / For Lexus all
lost
and dismantled, read the original car data from OBD to generate emergency simulation key, directly drive the car without disassembly, intelligent and efficient
Intelligently generate new keys
Through the reading of the original car data, a smart key is generated, which can then be operated according to the process of adding a key, supporting the generation, copying, and simulation functions of the key chip.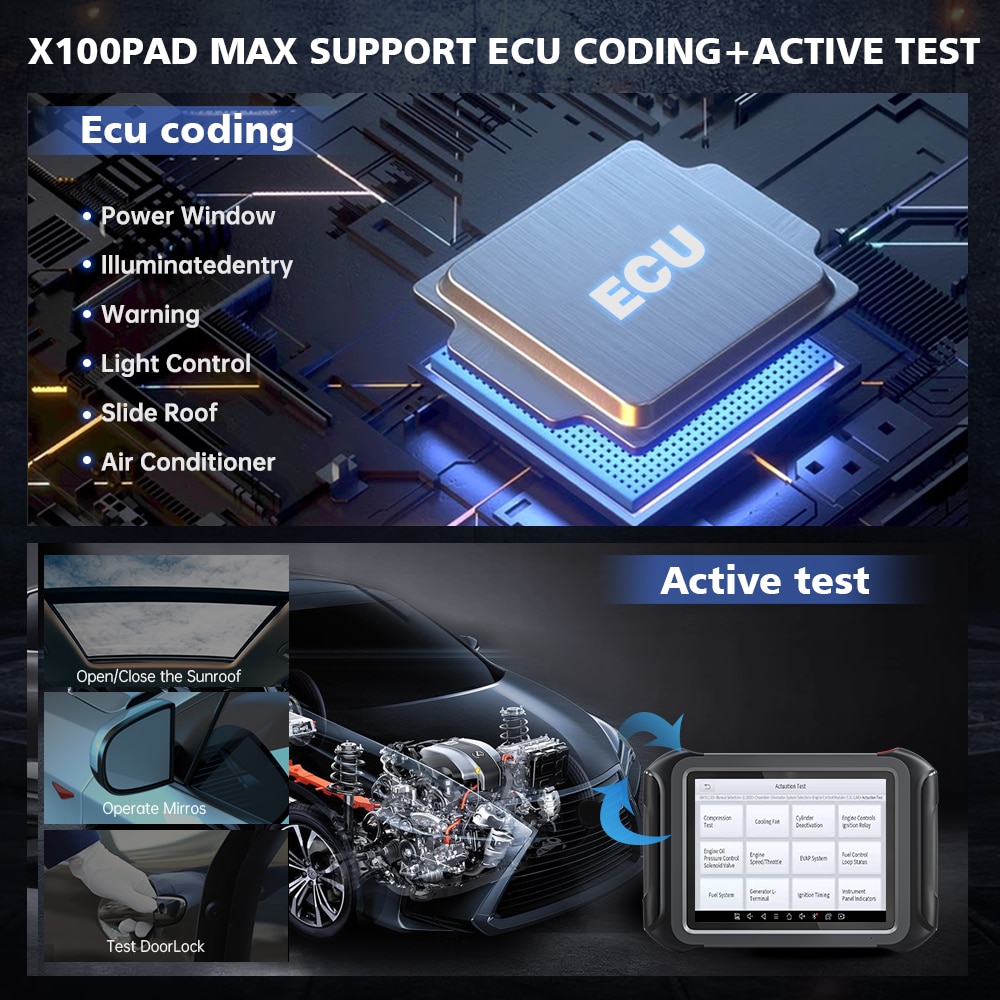 ALL SYSTEM DIAGNOSTICS FOR 10000+ VEHICLES +5 YEARS WARRANTY X100 PAD Max automotive scanner can read / erase codes, view live data, retrieve ECU version information, do active test and service functions for all systems including ECM, TCM,
ABS
,
SRS
, BCM, IMMO, BMS,
TPMS
, SAS, Fuel System, Light System and A/C system etc
X100 PAD MAX BI-DIRECTIONAL(ACTIVE TEST)+ECU Coding+Auto Vin
ECU Coding is used to re-flash the vehicle control modules, which allows you to update the computer software on the vehicle to the latest version, as well as to reprogram adaptive data for certain components after making repairs or replacements, providing solutions for the issues of drivability, fuel efficiency, power loss, fault codes, durability of mechanical parts etc
Active Test (Bi-directional control)

Bi-Directional Control capability and is capable of performing Active Tests to access vehicle-specific subsystems and component tests. The tester outputs commands to the ECU to drive the actuators in order to determine the integrity of the system or parts by reading the ECU data, or by monitoring the operation of the actuators .For example PAD Max have the ability to actuate relays, injectors, coils, or perform system tests, etc

Auto VIN

X100PAD Max automatically recognizes the vehicle's VIN code, when connected to the device, PAD Max will automatically recognize the vehicle information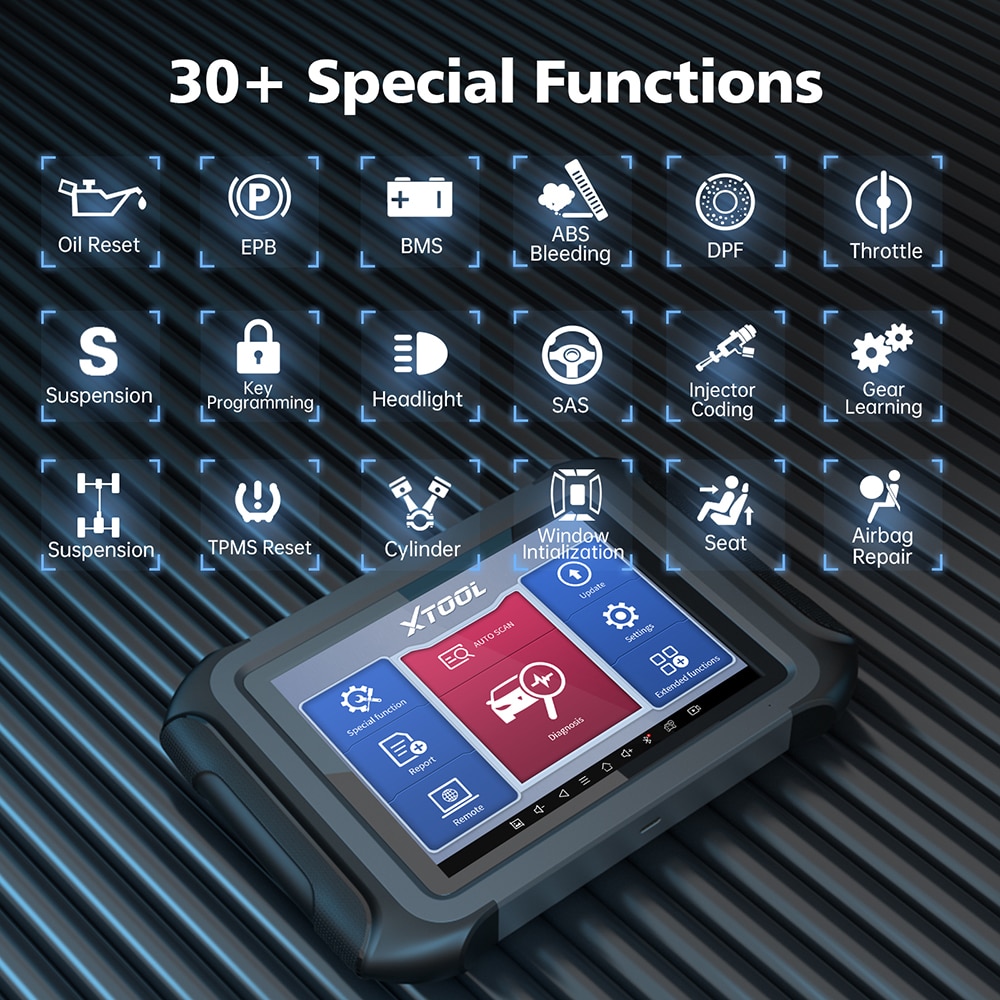 30+ Special Functions
30+ Service Functions for various scheduled service and maintenance performances including :
Oil Reset
, EPB,
TPMS
, BMS, Brake Bleed, DPF, Immo Keys, Injector, SAS, Suspension, Throttle, WIN DR ROOF,
Seat
s, Odometer, Lang Change, Headlamp,Gear Learning,
ABS
/
SRS
, Cylinder, Turbocharging, Limit, Clutch,EEPROM Adapter , Airbag Reset.
The most commonly performed service functions include:
Oil Reset
Service: Allows you to perform reset for the Engine Oil Life system, which calculates an optimal oil life change interval depend on the vehicle driving conditions and climate.
EPB Service: Helps maintain the electronic braking system safely and effectively, deactivating and activating the brake control system, assisting with brake fluid control, opening and closing brake pads, and setting brakes after disc or pad replacement, etc.
SAS Service: Allows you to perform calibration for the Steering Angle Sensor, which permanently stores the current steering wheel position as the straight-ahead position in the steering angle sensor EEPROM.
DPF Service: Allows you to carry out numerous functions to the Diesel Particulate Filter system.
TPMS Service: Allows you to quickly look up the tire sensor IDs from the vehicle's ECU, as well as to perform
TPMS
programming and reset procedures after tire sensors are replaced.
IMMO Service: Programs a new anti-theft key, and performs key matching when the ignition switch, the combined instrument panel, ECU, BCM, or the remote control battery is replaced.
And Many More…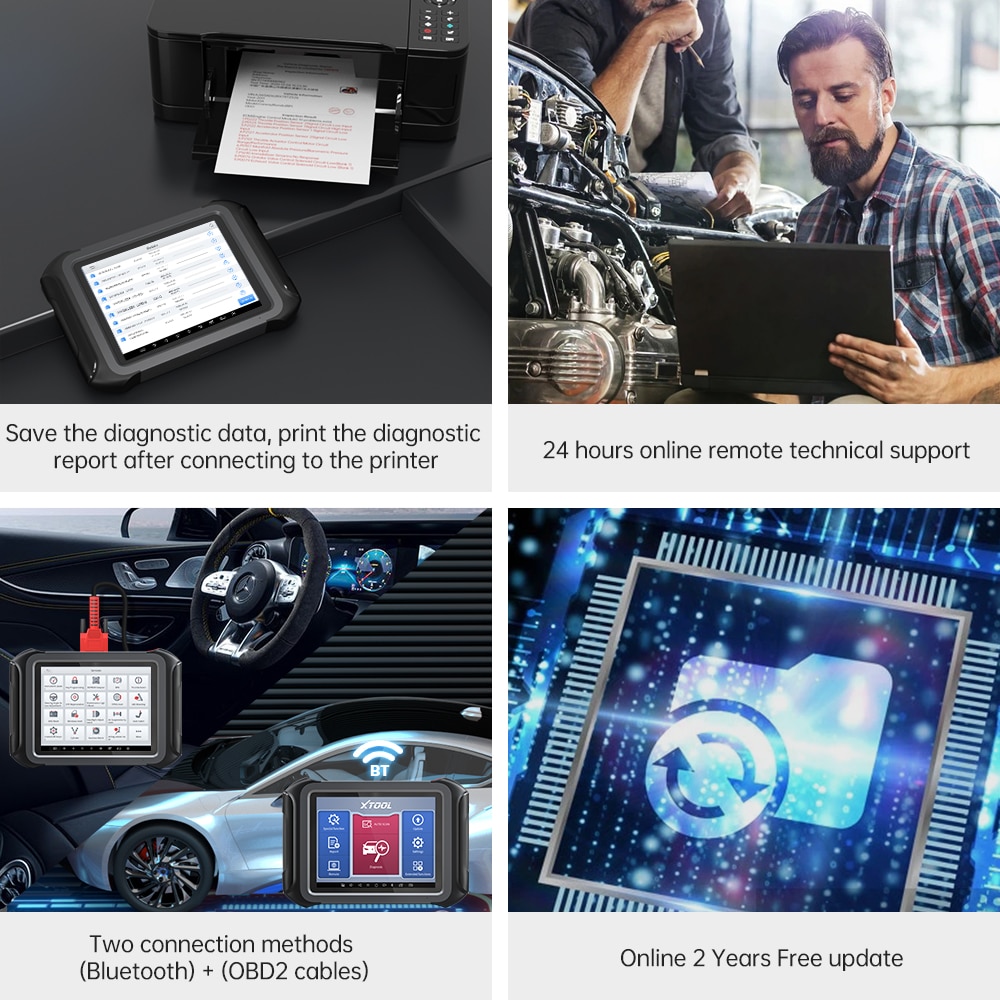 Print and report functions
Save the diagnostic date ,Print the diagnostic report after connecting the printer and can report the diagnostic date to
XTOOL
for updating
24 hours online remote technical
contact with the
XTOOL
for online technical support 2 types Connection method
X100PAD MAX with the bluetooth VCI so can diagnostic with the bluetooth also it's have the
OBD2
cables can make cables connect also
2 Year free update
X100PAD MAX Support 2 years free update after 2 years around 400$ Each year for the update ,of course if you don't want to make update here won't have any limited with the old software works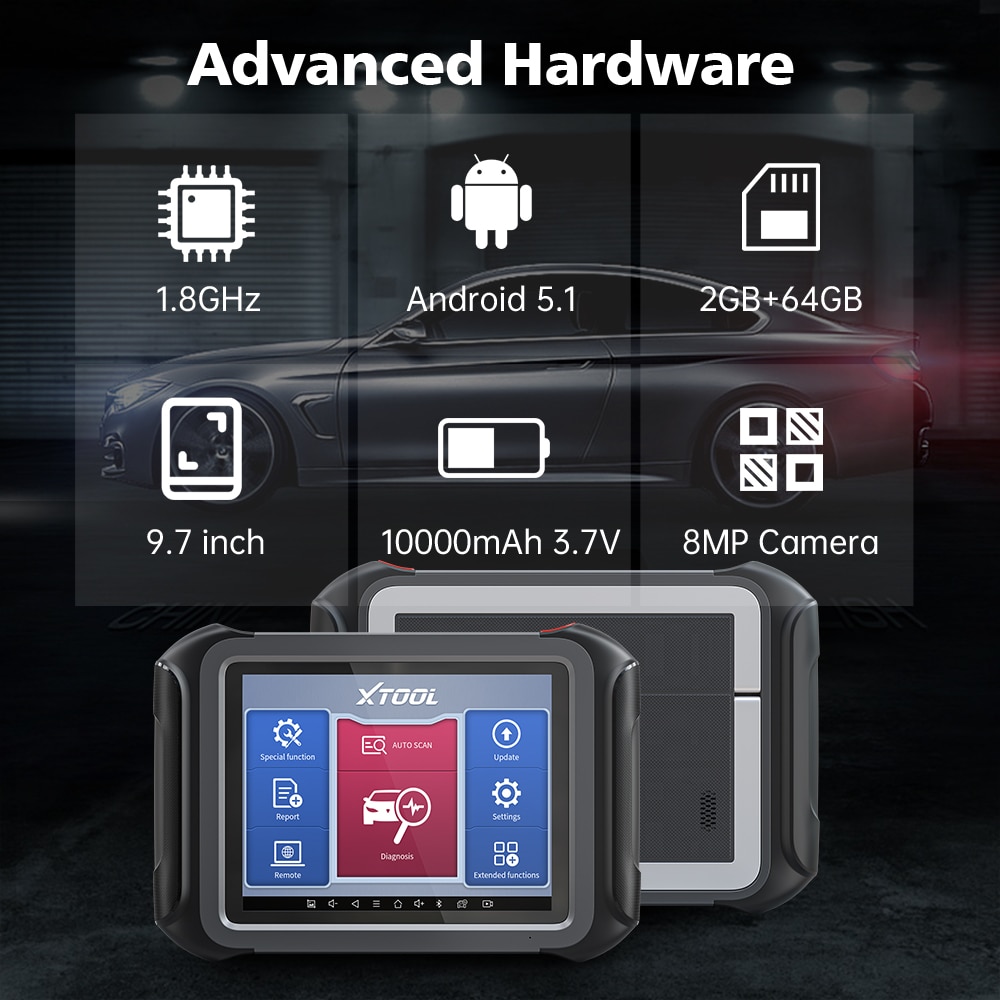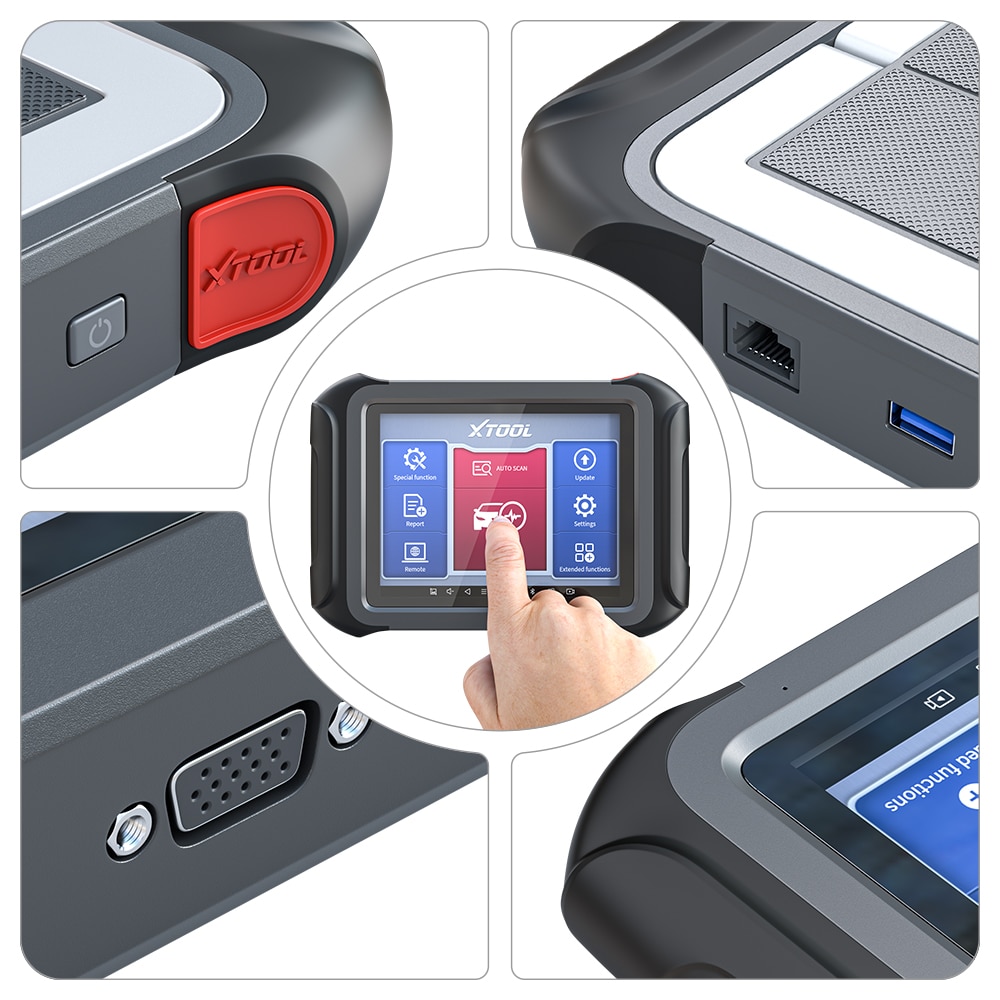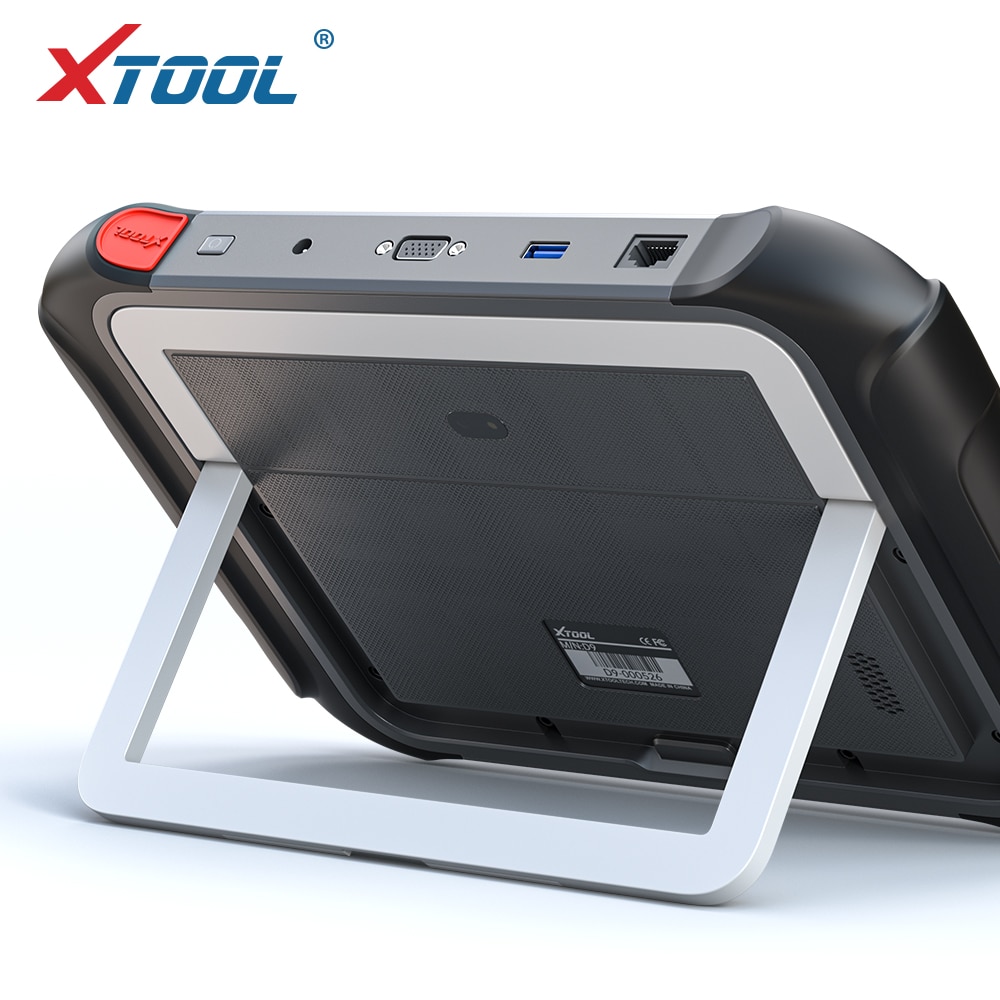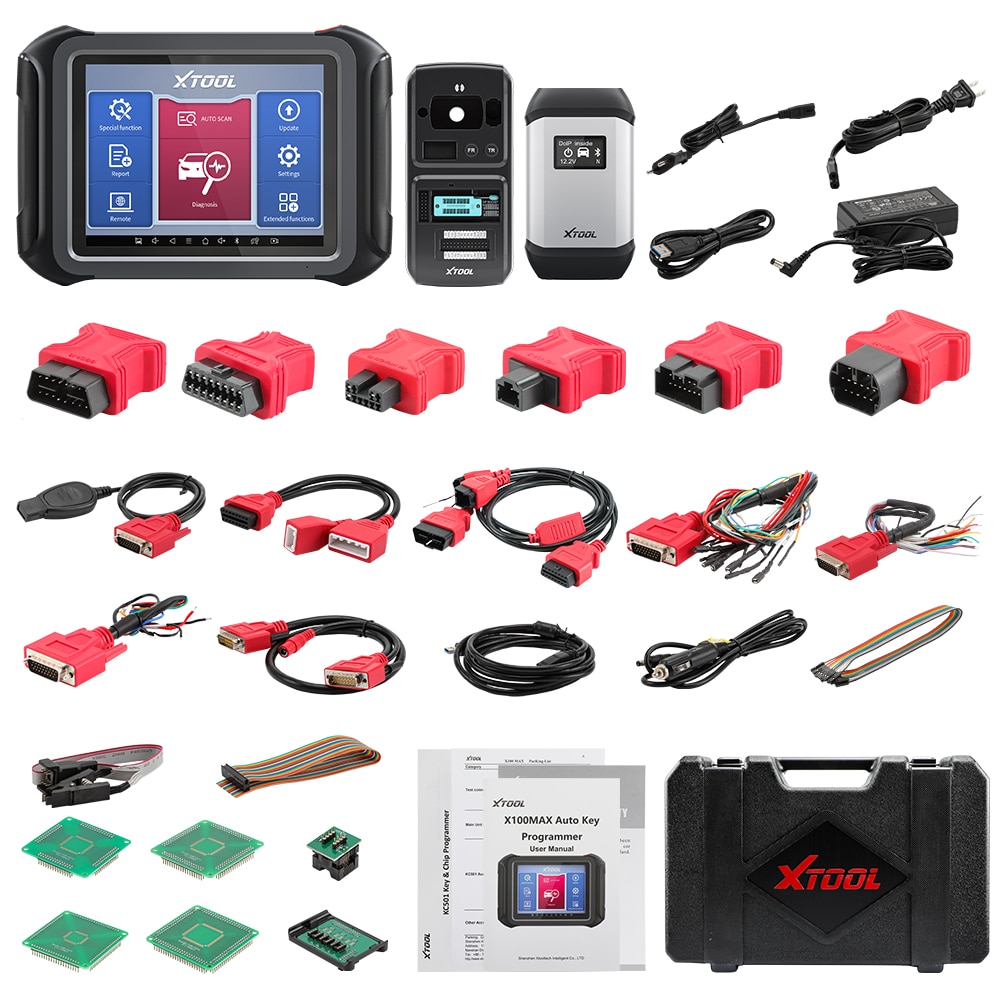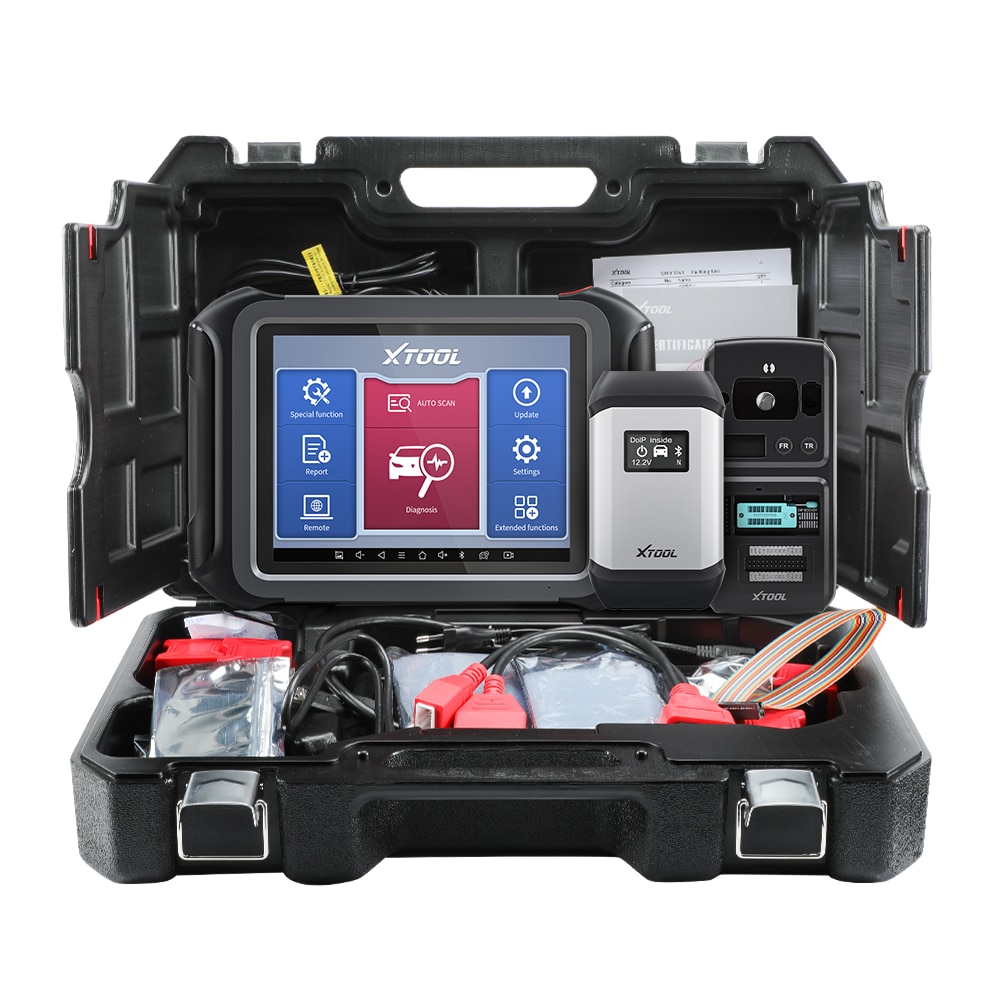 Vehicle Coverage
The software of X100PAD MAX has a wide range of compatibility and can be used to diagnose vehicles fromover 80 brandsin theUS, Europe and Asia. Moreover, you can get more newly added car models with the fast-release software update service.
Advanced Hardware
XTOOL
PAD MAX With Advanced Hardware Tablet and software with
Android
5.0 Operation system ,Quad core 1.8GHz CPU,2GB RAM and 64GB ROM ,1024X768P 8 inch Display with 10000mAh battery and 8.0 Megapixel Camera
Reviews

12
#1 jose martinez
Feb 9, 2021

Thanks working perfect!!!!!
#1 julie fraise
May 9, 2021

Recommended at 100%
#1 Jonathon Kelley
May 9, 2021

Wrote to the seller, you can send today. The seller confirmed that there is in stock, will be able to send. The parcel was sent on the same day, thank you very much, fast delivery, the goods will match the description. Ordered from russia.
#1 Aaron Turner
Jul 9, 2021

super voundre
#1 MIKEL RUIZ
Feb 9, 2021

Everything is fine, it came quickly
#1 Donatas Luneckas
Jun 9, 2021

very good are satisfied with fast shipping
#1 Mohammed Butt
May 9, 2021

all perfect ! Items came to me 3days! I would buy it again, from this seller this Xtool X100 Max X100 PAD Key Programmer IMMO OE-Level All Systems Diagnostic with ECU Coding 30+Service With KC501 KS01/02 All Key Lost is good quality, working very well
#1 OLIVER CAISALUISA
Jul 9, 2021

fits my machine perfectly
#1 Congenia GmbH Rashchupkin
Jul 9, 2021

the best!!!!!!!!!!
#1 Andrei Butsinski
Apr 9, 2021

Wrote to the seller, you can send today. The seller confirmed that there is in stock, will be able to send. The parcel was sent on the same day, thank you very much, fast delivery, the goods will match the description. Ordered from russia.
Previous: XTOOL InPlus IK618 Auto Key Programmer X100PAD3 For Toyota/Benz All Key lost with Kc100 For VW 4th&5th IMMO Diagnostic Tool
Next: 12V SUPER CAPACITOR JUMP STARTER Car Accessories Power Bank Automobile Starting Power Supply without LCD Display