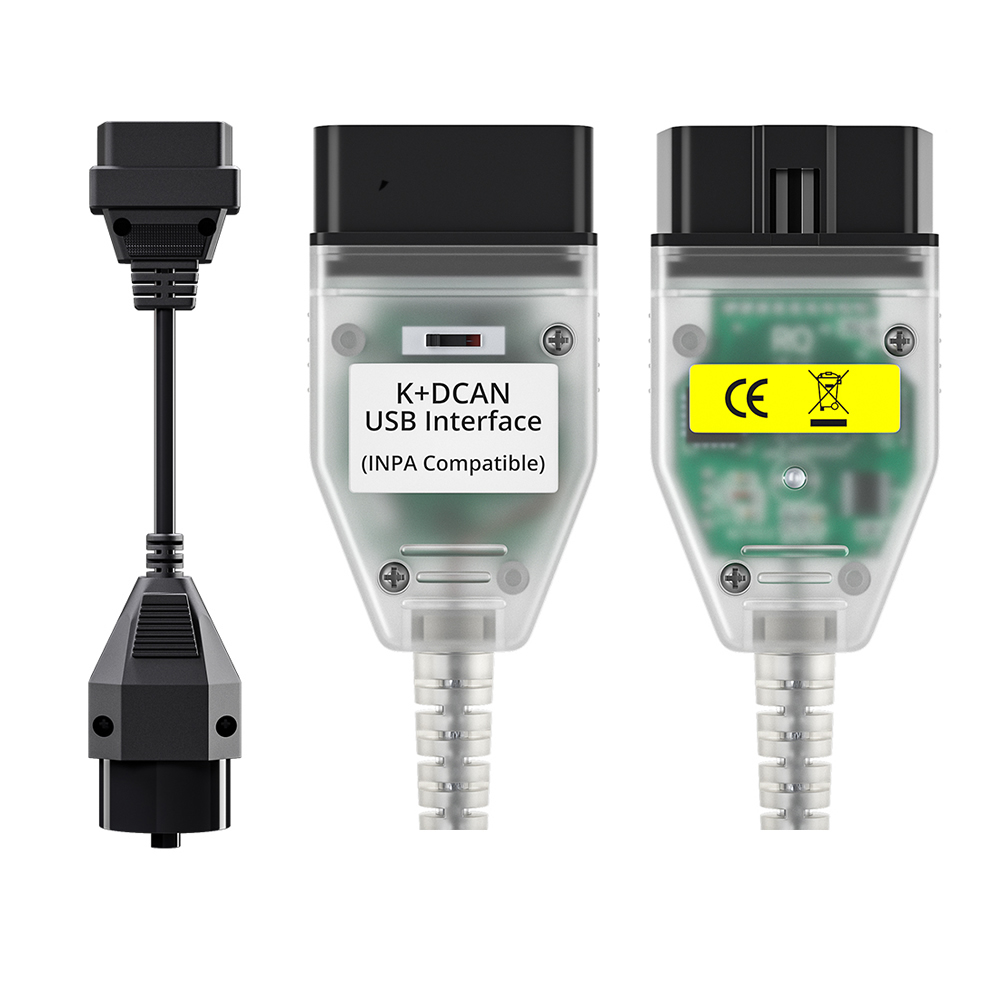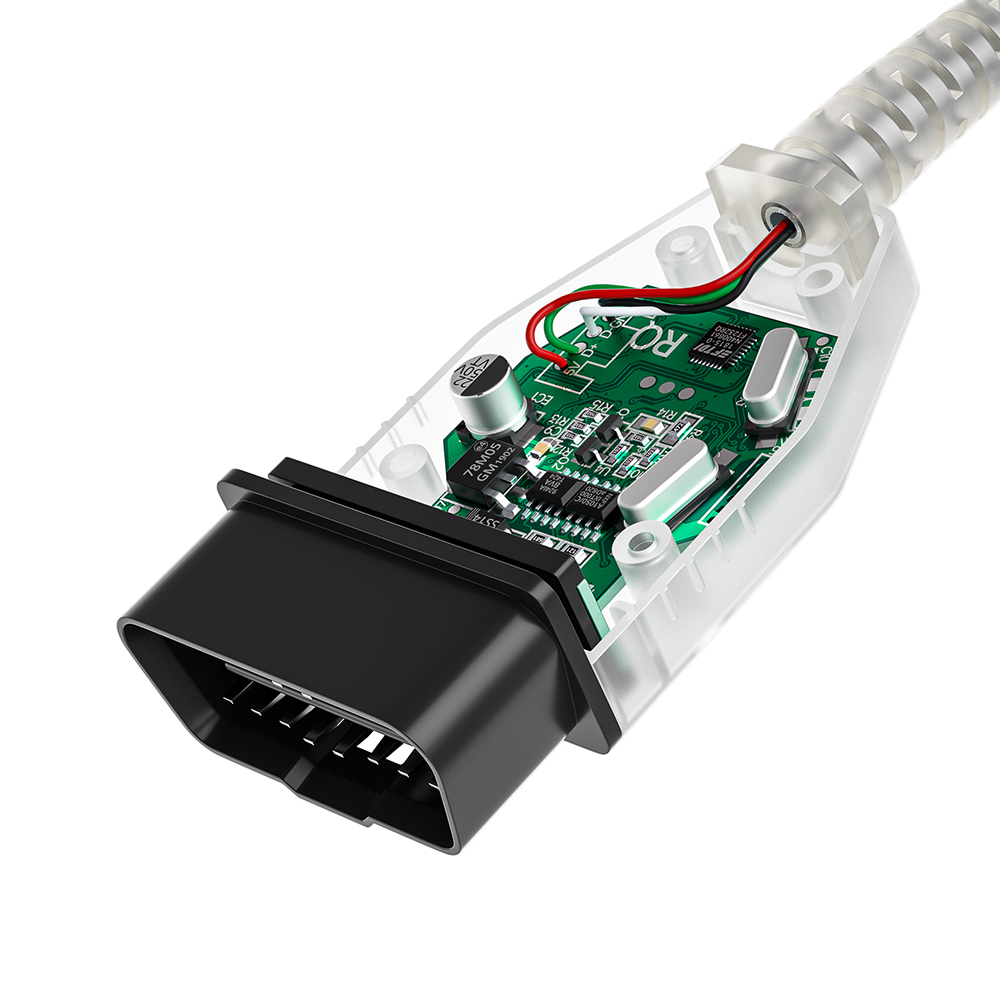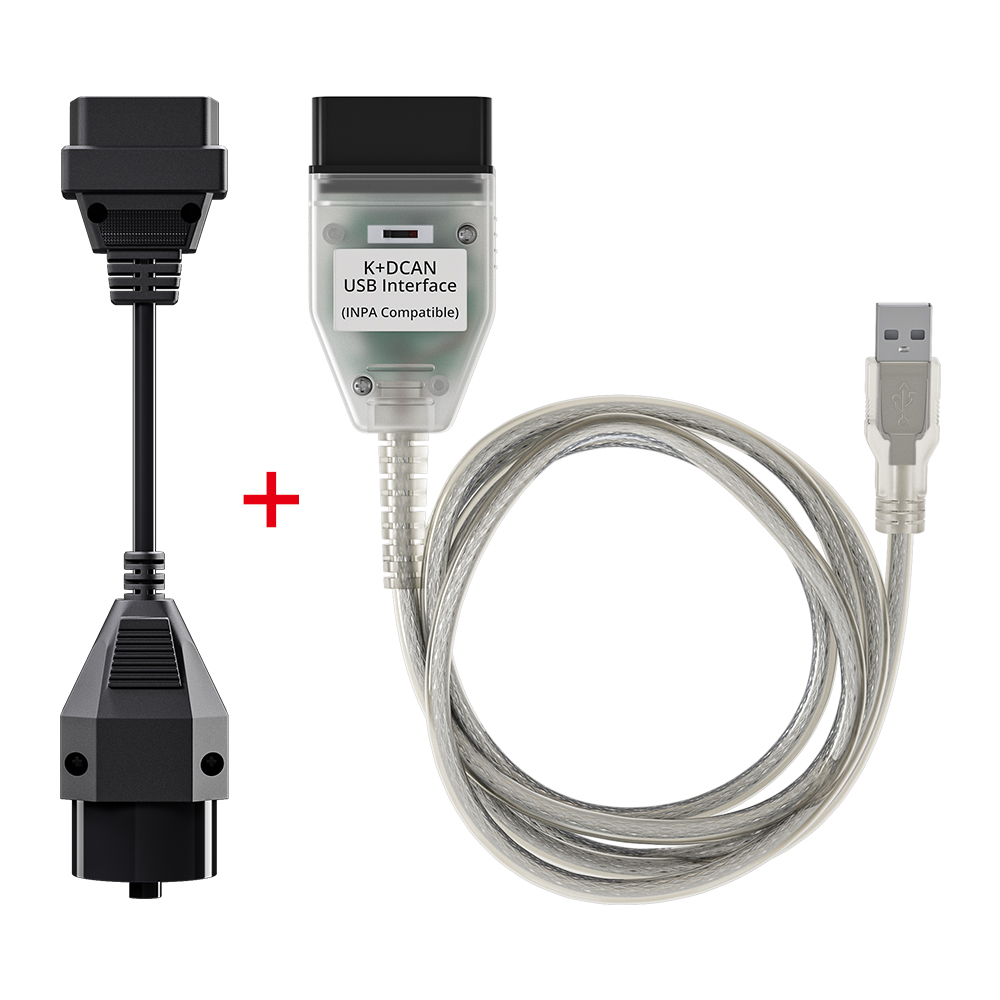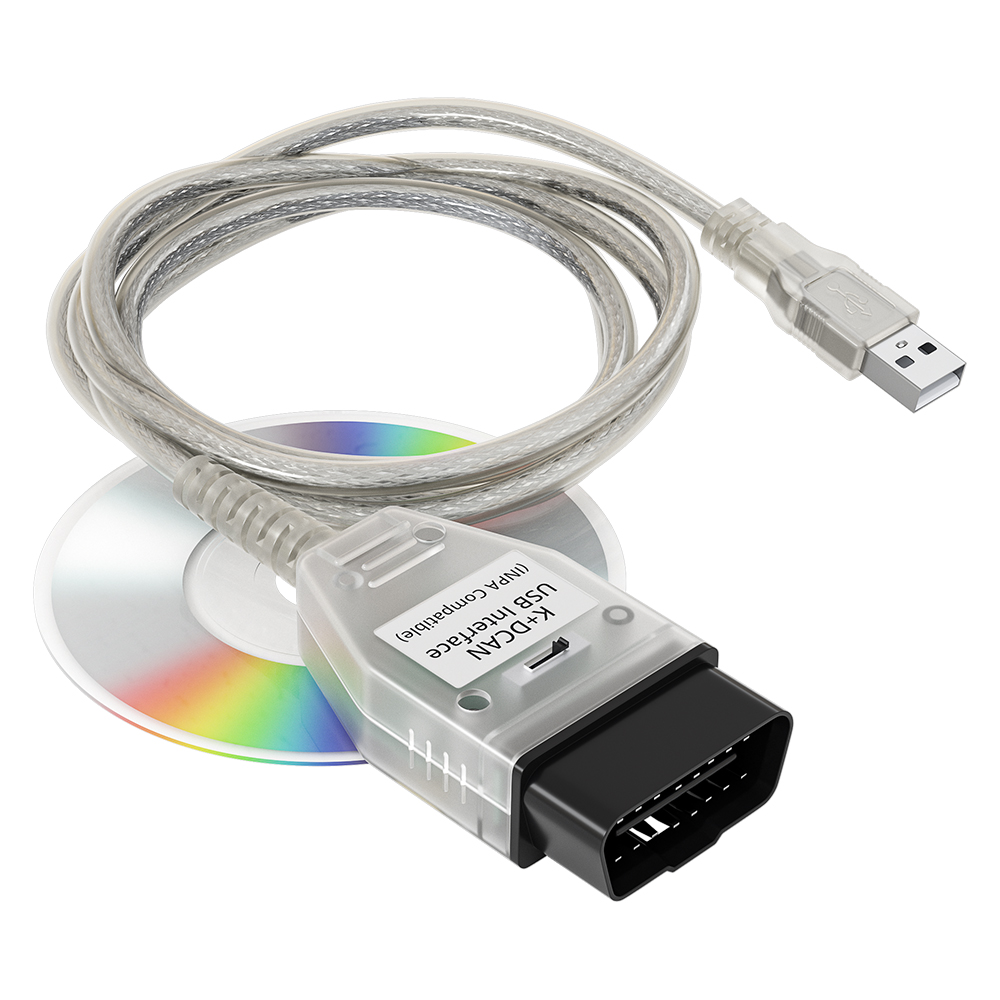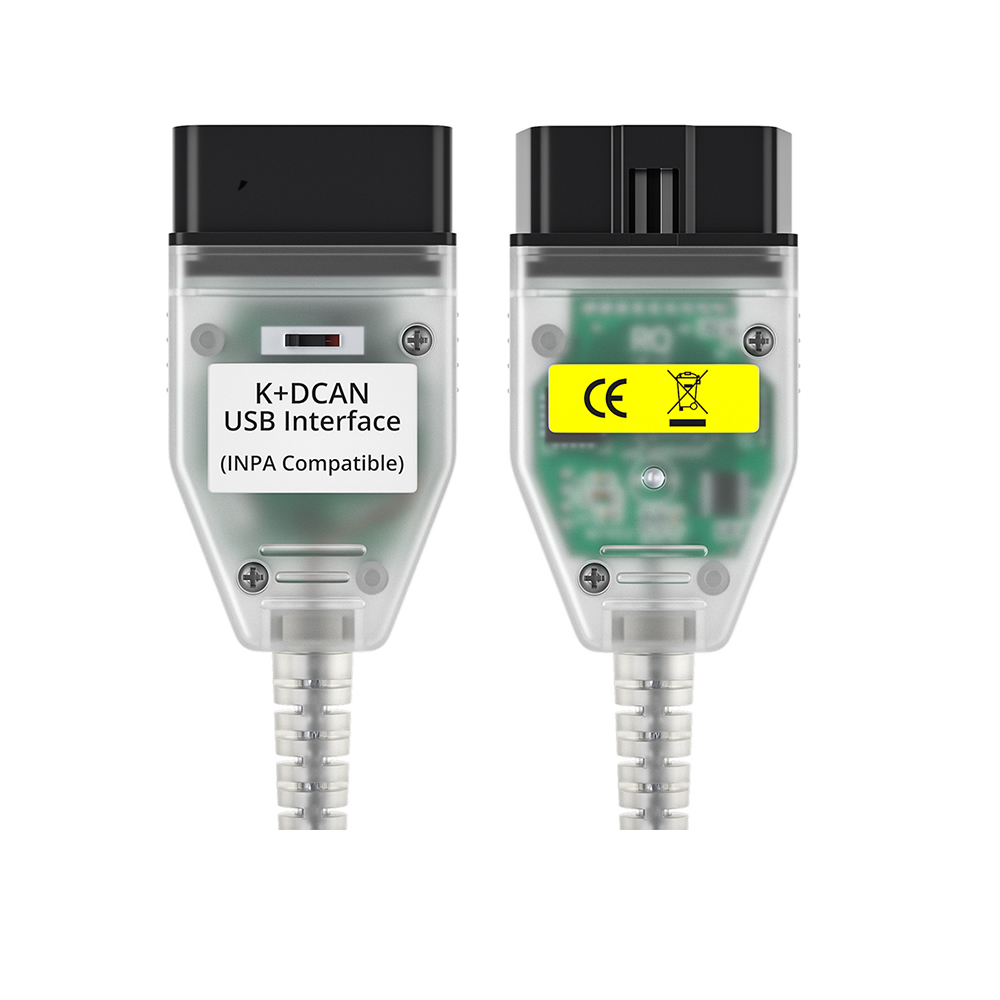 Description
INPA K+CAN For BMW with FT232RL Chip
Interface USB
OBD2
for BMW - INPA/Ediabas - K+DCAN allows full diagnostic of
BMW
from 1998 to 2008 (all functions as in OMNITEC interface).
Build in 2 lines K and D-Can magisterial
Features
Read and delete errors
Adaptations
Driver programming
Applu coding
And others...
Supports Protocols
Fast magisterial D-CAN and PT-CAN (500 kbit/s)
Slow magisterial K-CAN (100 kbit/s)
Standard BMW protocol (BMW OBD interface).
D-CAN for
E60, E61 od 03/2007
E83 od 09/2006
E81, E87 od 03/2007
E90, E91, E92, E93 od 03/2007
E70 (new model X5)
R56 (new model MINI)
PT-CAN, K-CAN - fully switchable speed of magisterial CAN - you can diagnose driver without any car
Protocol "BMW OBD interface" for Older Cars
From 1995 to 1998 (don't need K-line).
From 1998 to 03/2008 (all models)
Reviews

30
#1 Larica Konstantin
Oct 9, 2018

Good seller! Super fast shiping! this INPA K+CAN Allows Full Diagnostic For BMW With FT232RL Chip is good quality, working very well
#1 David Yerkes
Mar 9, 2019

Recommended at 100% this INPA K+CAN Allows Full Diagnostic For BMW With FT232RL Chip is good quality, working very well
#1 Anatoli Roitblat
Aug 9, 2018

Thank you very much just as I want this INPA K+CAN Allows Full Diagnostic For BMW With FT232RL Chip is good quality, working very well
#1 Aleksandr Vivsik
Apr 9, 2019

Thanks to the producer everything came on time all the whole works quality assembly meets the requirements of the description this INPA K+CAN Allows Full Diagnostic For BMW With FT232RL Chip is good quality, working very well
#1 jesus cruz
Feb 9, 2019

It works perfectly! Very good product, i recommend shop and seller. this INPA K+CAN Allows Full Diagnostic For BMW With FT232RL Chip is good quality, working very well
#1 yosef cohen
May 9, 2018

It came quickly. Everything works.Thank you to the seller. I will buy more here! this INPA K+CAN Allows Full Diagnostic For BMW With FT232RL Chip is good quality, working very well
#1 Andrés Aravena Andaur
Apr 9, 2019

Good afternoon my dear, Very fast shipping. All material arrived. Good communication. Recommended seller. I am happy because all works well. Thank You for all attention. Best Regards. this INPA K+CAN Allows Full Diagnostic For BMW With FT232RL Chip is good quality, working very well
#1 Jose Crus
Jul 9, 2018

Product as advertised. Delivery superápida. Recommend to everyone. this INPA K+CAN Allows Full Diagnostic For BMW With FT232RL Chip is good quality, working very well
#1 Miika Salmela
Nov 9, 2018

Everything's okay. this INPA K+CAN Allows Full Diagnostic For BMW With FT232RL Chip is good quality, working very well
#1 SEBASTIEN FERES
Jan 9, 2019

The delivery was fast, all came days in 10. this INPA K+CAN Allows Full Diagnostic For BMW With FT232RL Chip is good quality, working very well
Previous: KM TOOL Via Obd2 For FIAT