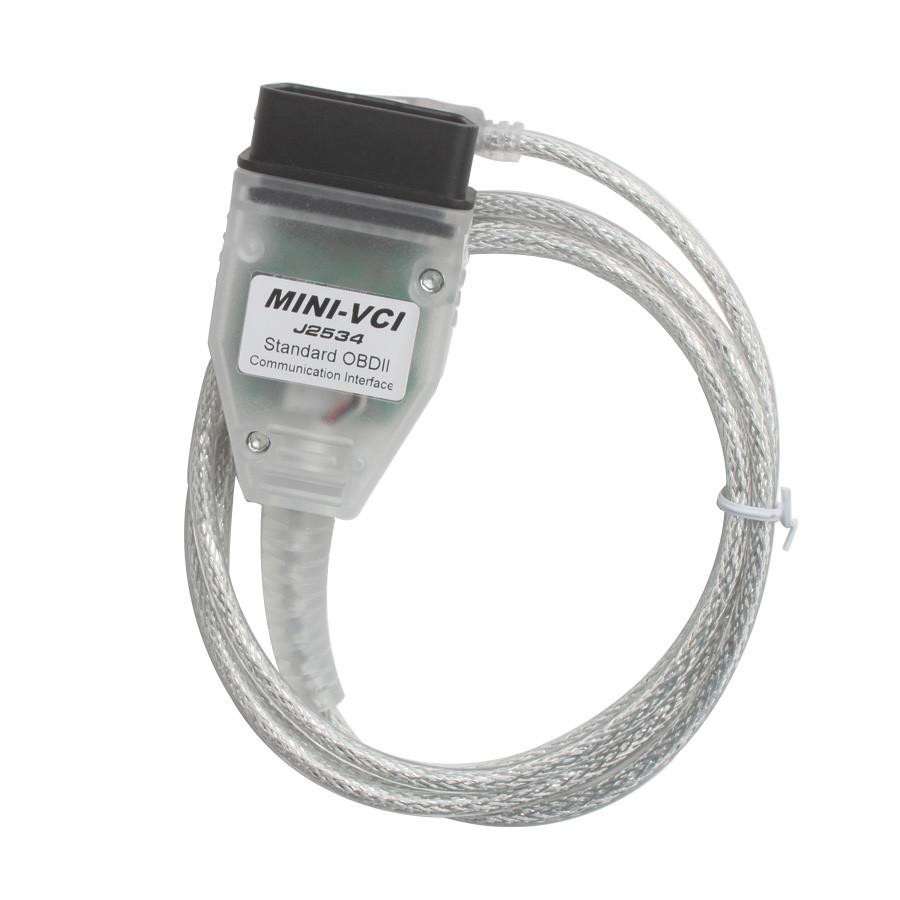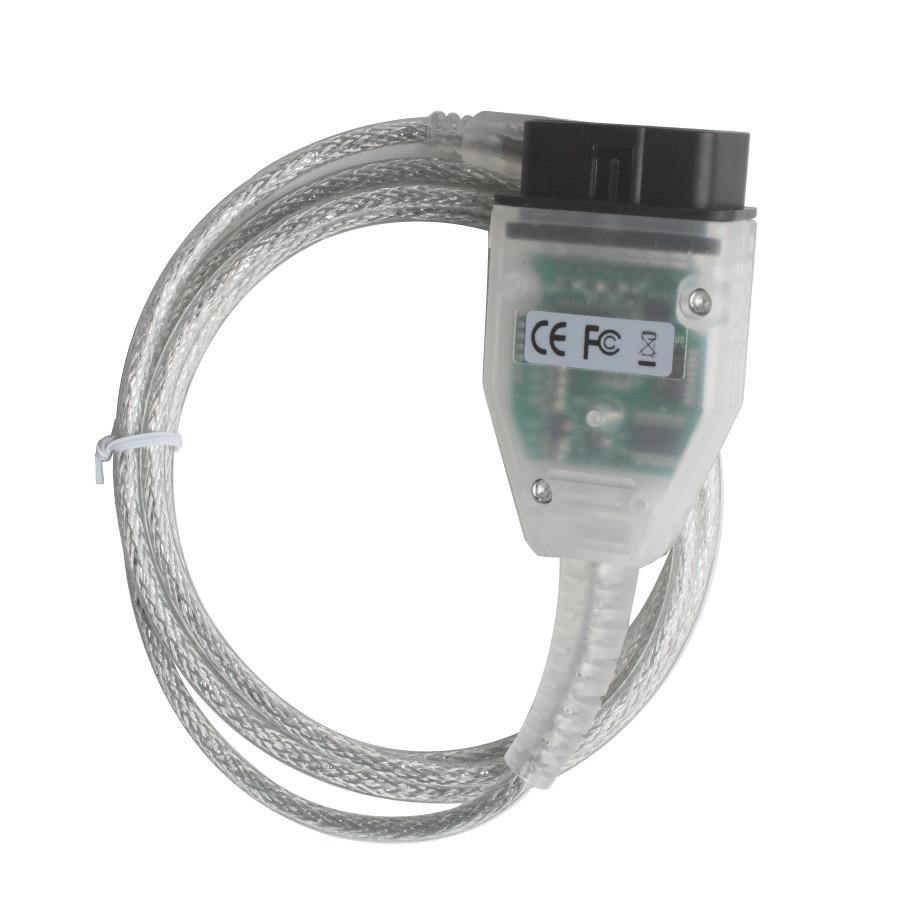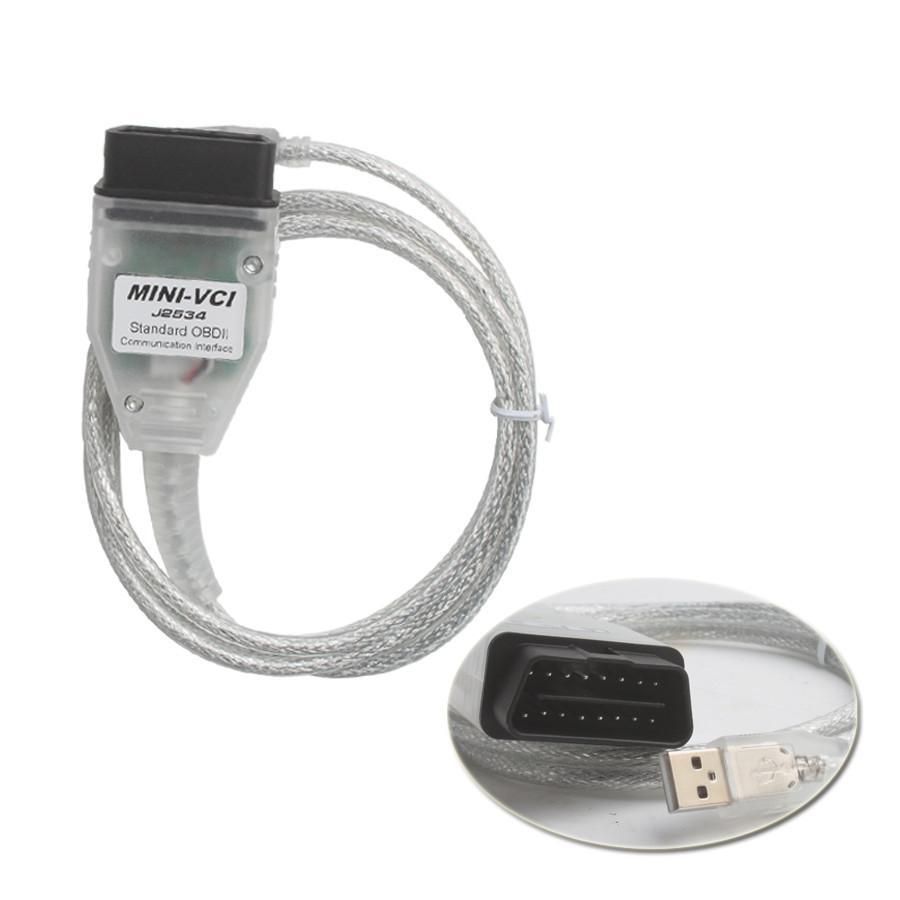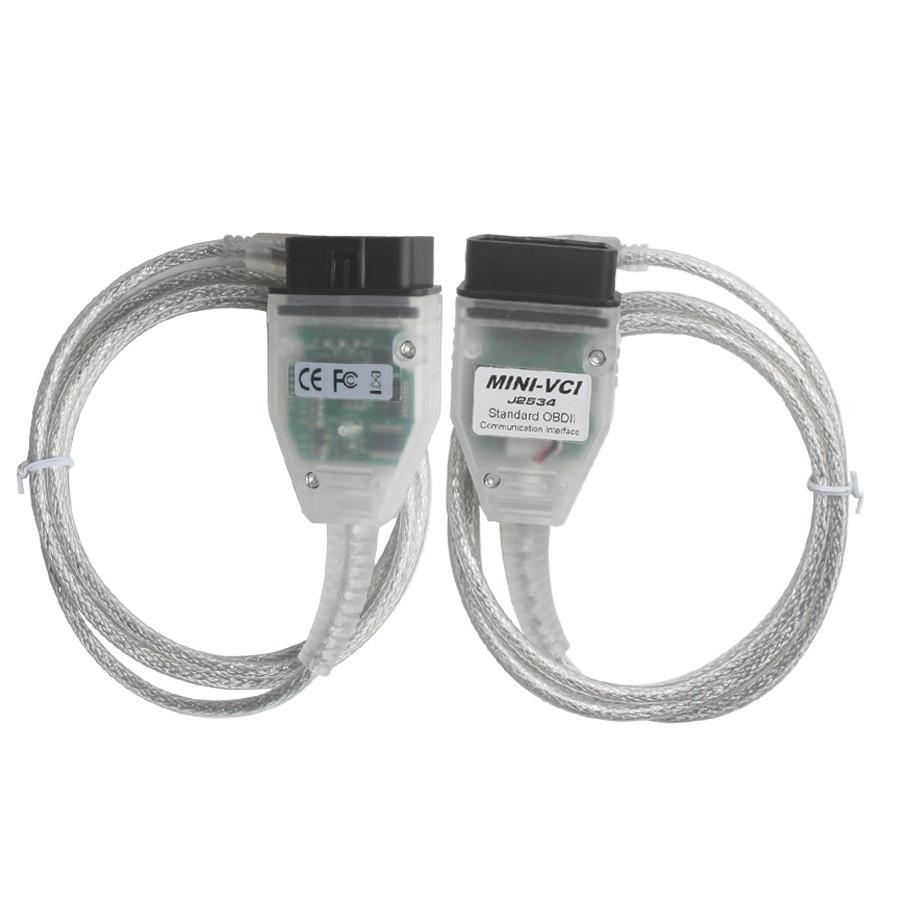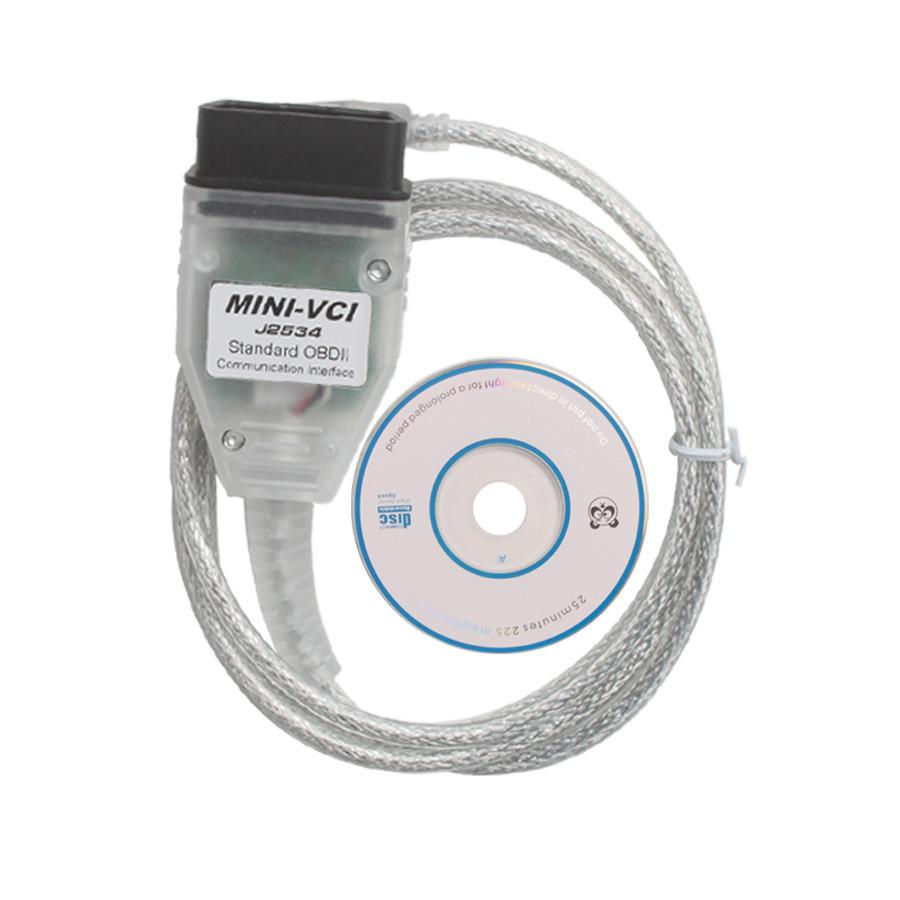 Related Accessories/Similar Items
Description
MINI VCI J2534 FOR TOYOTA TIS Techstream Firmware V2.0.4 Single Cable Support VPW protocol
Reasons To Get Single Cable for MINI VCI
Firmware version:V2.0.4 , Software V15.00.026
Support TOYOTA TIS OEM diagnostic software
Support all the diagnostic communication protocols needed for TOYOTA (since 1996).
Supported Protocols:K-Line ISO 9141/KWP 2000 ISO 14230-4/SAE J1850 PWM/SAE J1850 VPW/CAN 2.0B ISO 11898 /CAN ISO 15765-4
What's the differece between MINI VCI FOR TOYOTA TIS Techstream and other copy one?
if you would want to reset immo, or make customization to cars, need at least 2.0.1 FW with 2.0.1 FW there is change in PCB, as it support VPW, and has extra security chip on the other hand, all these simple clones with 1.4.1 FW support only CAN and K line VPW protocol is unsupported in 1.4.1 FW, and there is no parts for it on PCB.
Notice
This package do not contain Toyota 22pin connector, so it can only do Toyota 16pin cars

Support Computer System: Windows XP,WIN7,WIN8,WIN10

Single Cable For MINI VCI Features
High performance with ARM cpu inside.
High reliability of products using SMD chip, and certified by CE and FCC.
Upgrade the firmware via the Internet to improve product.
MVCI Driver for TOYOTA-CABLE 2.0.1 Free Download
Mini VCI PCB Board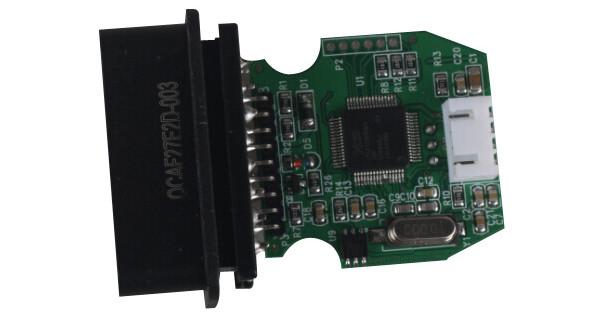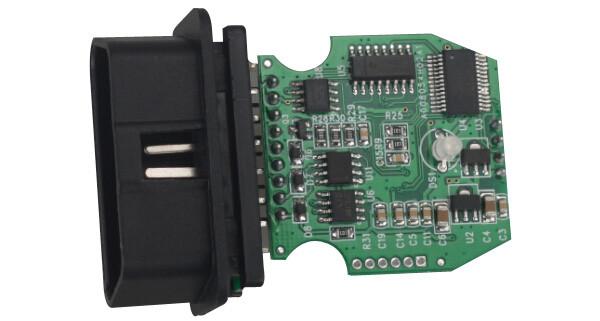 Hardware Display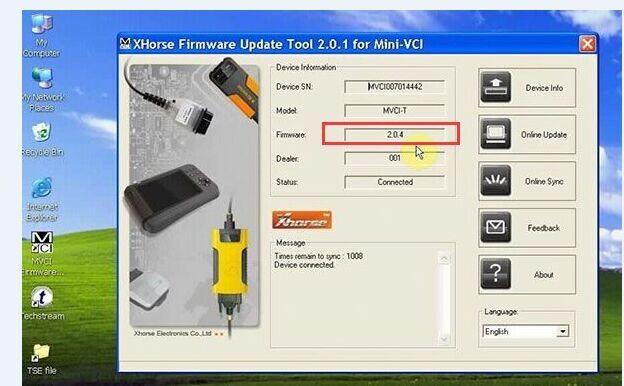 Software Display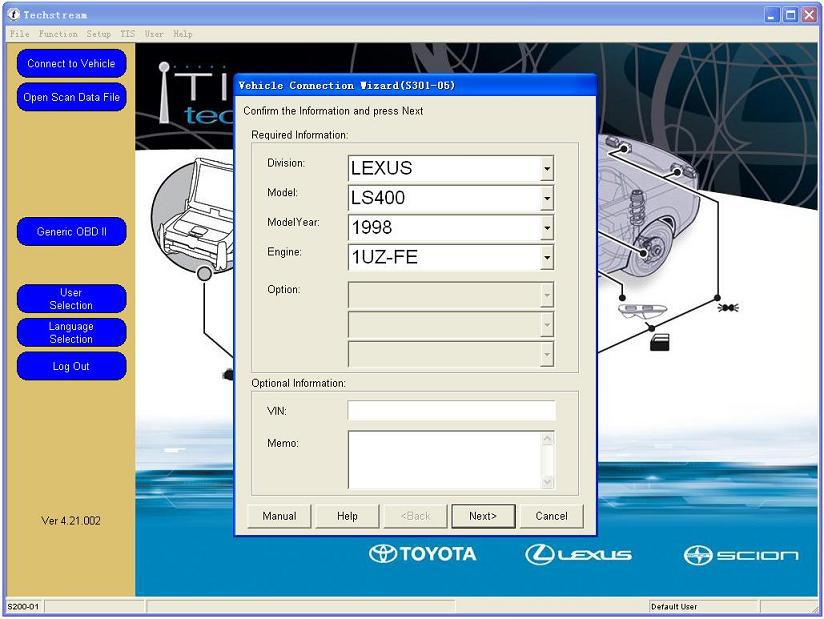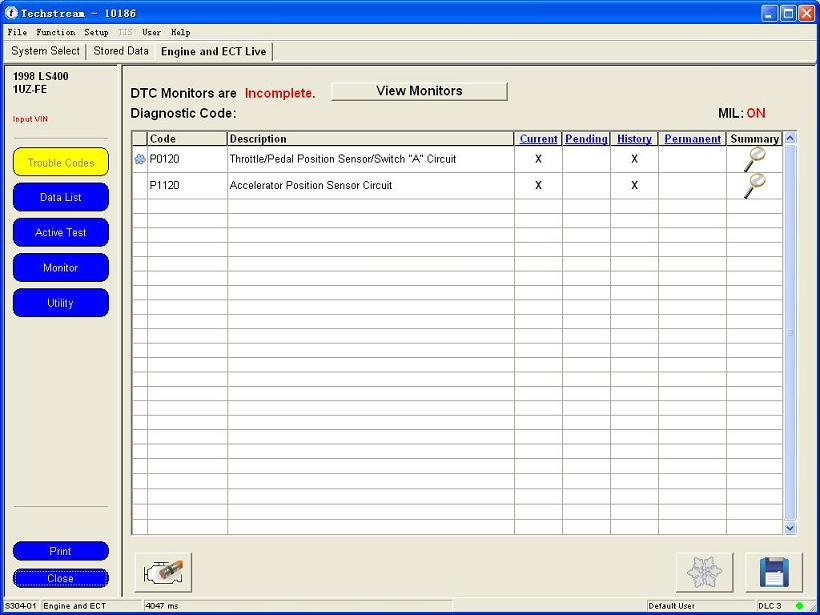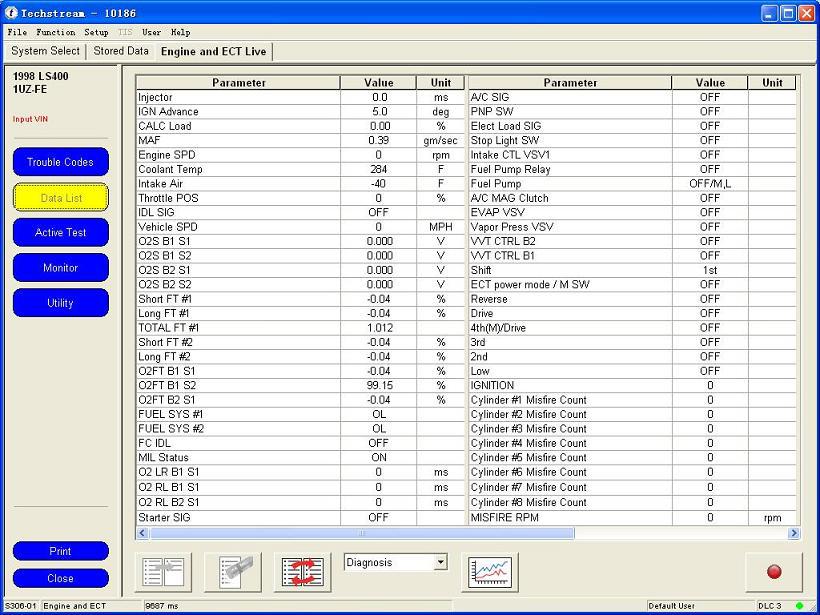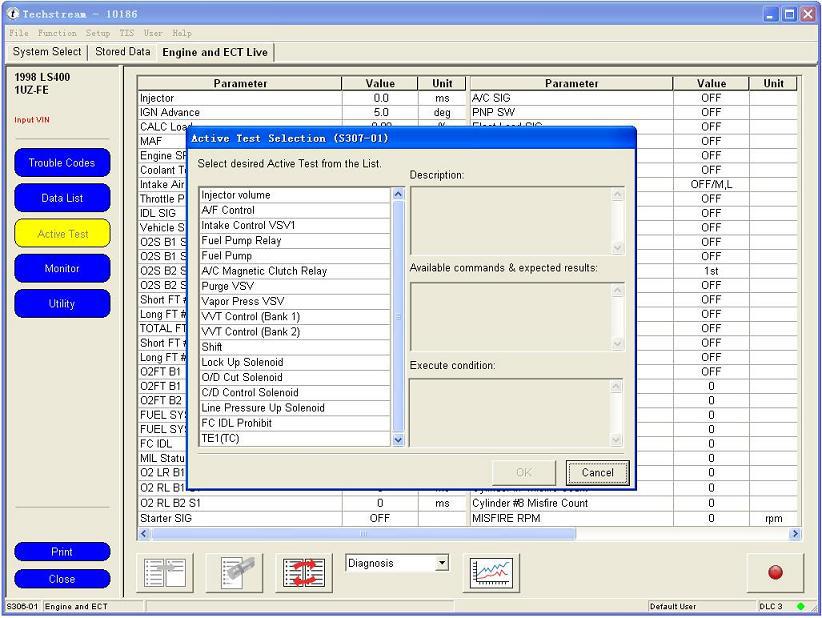 Package List:
1pc x MINI VCI 16Pin Cable
1pc x CD Driver
Reviews

44
#1 Jimmy Yan
Dec 9, 2018

Works just great, I am totally inpressed! very good! the package of MINI VCI FOR TOYOTA TIS Techstream Firmware V2.0.4 Software V13.00.022 Single Cable Support VPW protocol is on good condition, very well
#1 Sérgio Filipe Simão Pedro
Sep 9, 2018

Ok. Thank you very much. the package of MINI VCI FOR TOYOTA TIS Techstream Firmware V2.0.4 Software V13.00.022 Single Cable Support VPW protocol is on good condition, very well
#1 Alejandro Manzur
Aug 9, 2018

fast shipping ,awesome the package of MINI VCI FOR TOYOTA TIS Techstream Firmware V2.0.4 Software V13.00.022 Single Cable Support VPW protocol is on good condition, very well
#1 José Alberto Jiménez
Mar 9, 2019

Very fast delivery. I will buy again from this store. Thank you! the package of MINI VCI FOR TOYOTA TIS Techstream Firmware V2.0.4 Software V13.00.022 Single Cable Support VPW protocol is on good condition, very well
#1 Vladimir Stepanov
Nov 9, 2018

Thank You for your great communication - i will recommend your store to friends. the package of MINI VCI FOR TOYOTA TIS Techstream Firmware V2.0.4 Software V13.00.022 Single Cable Support VPW protocol is on good condition, very well
#1 Husnu Meral
Jan 9, 2019

Fast delivery, the machine good quality. Investment zwróciła after first use. Recommend. the package of MINI VCI FOR TOYOTA TIS Techstream Firmware V2.0.4 Software V13.00.022 Single Cable Support VPW protocol is on good condition, very well
#1 Johnny Housley
Jan 9, 2019

all perfect ! Items came to me 3days! I would buy it again, from this seller the package of MINI VCI FOR TOYOTA TIS Techstream Firmware V2.0.4 Software V13.00.022 Single Cable Support VPW protocol is on good condition, very well
#1 Nestor Colon
Dec 9, 2018

Ok , happy the package of MINI VCI FOR TOYOTA TIS Techstream Firmware V2.0.4 Software V13.00.022 Single Cable Support VPW protocol is on good condition, very well
#1 miro kovashki
Jul 9, 2018

Product as advertised. Delivery superápida. Recommend to everyone. the package of MINI VCI FOR TOYOTA TIS Techstream Firmware V2.0.4 Software V13.00.022 Single Cable Support VPW protocol is on good condition, very well
#1 octavio hernandez
Mar 9, 2019

Thanks working perfect!!!!! the package of MINI VCI FOR TOYOTA TIS Techstream Firmware V2.0.4 Software V13.00.022 Single Cable Support VPW protocol is on good condition, very well
Previous: Autosnap CR802 OBDII EOBD Code Scanner