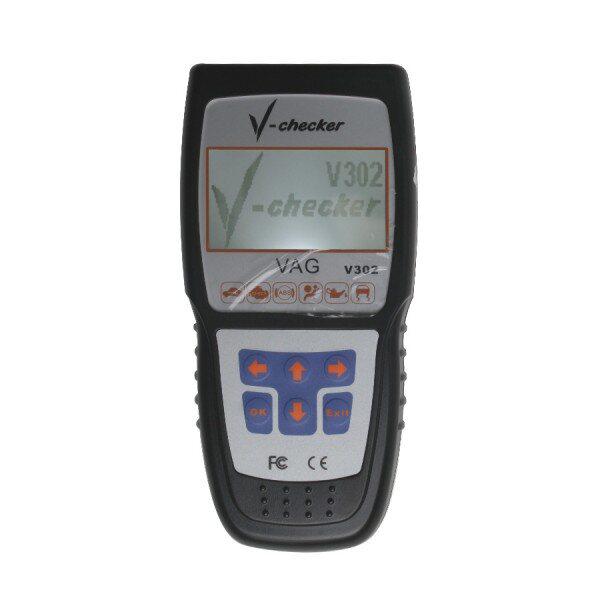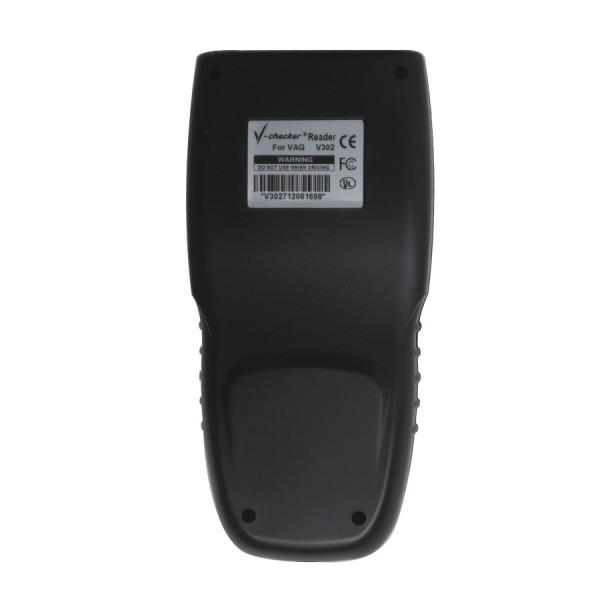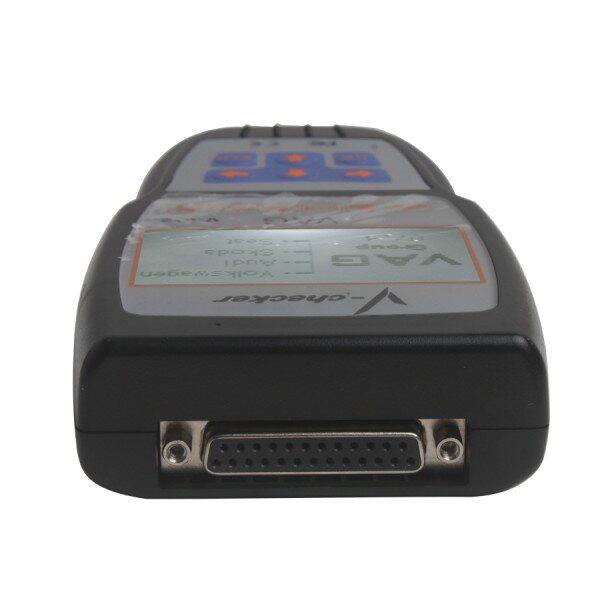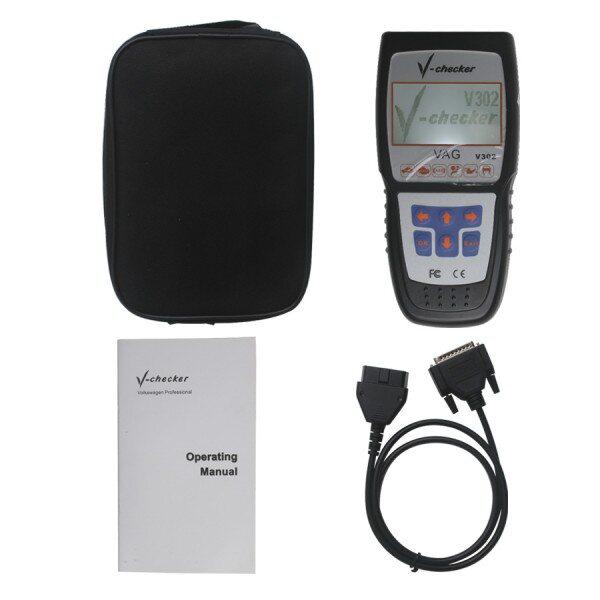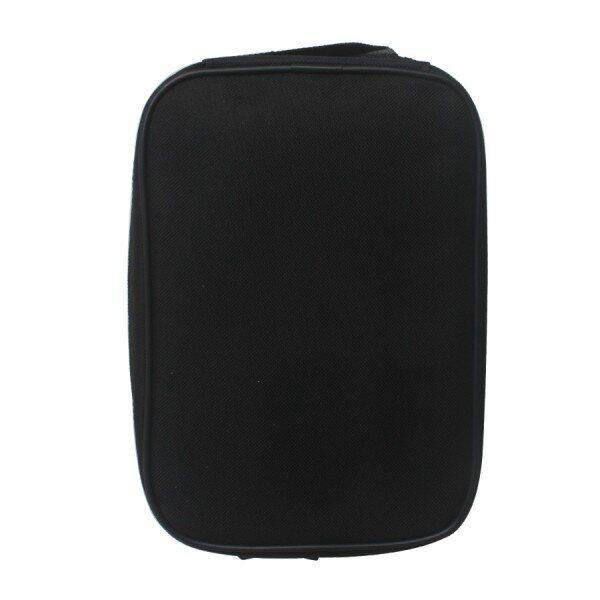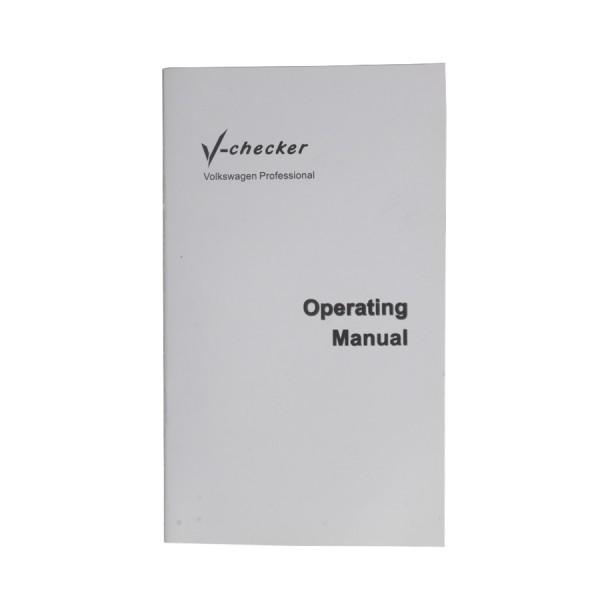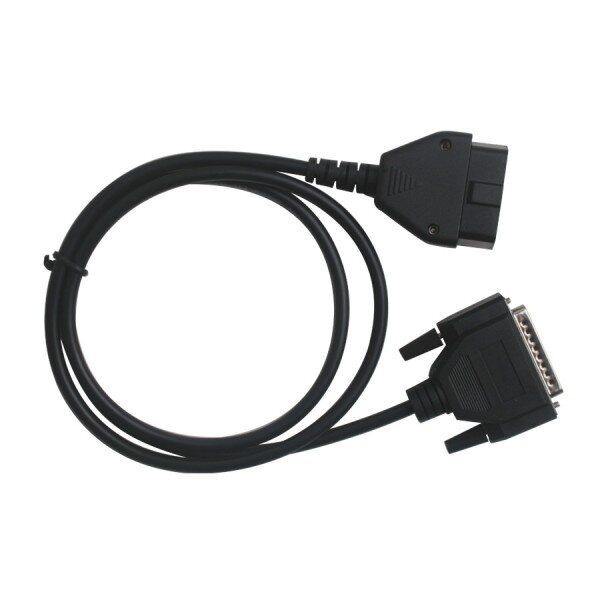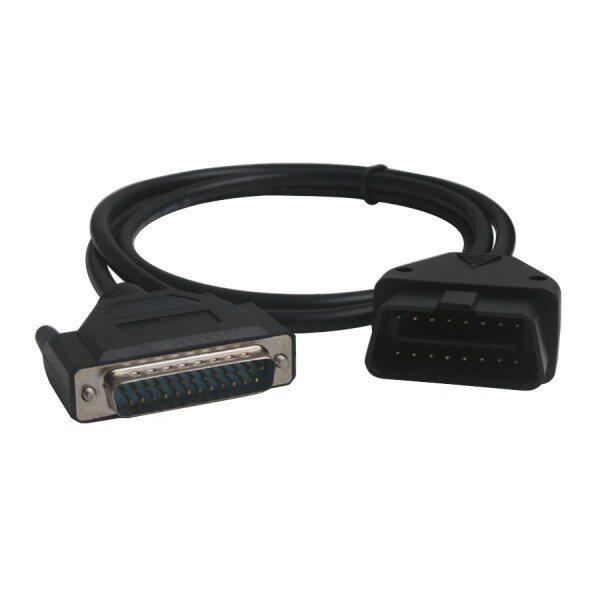 Description
V-CHECKER V302 VAG Professional CANBUS Code Reader

Car model: Audi, Volkswagen, Skoda and Seat.
Applicable for nearly 100 systems:
engine
system, transmission system, ABS, Brake systems, air bag systems, air conditioning systems, burglar alarms, ultrasonic monitoring system, clutch control, suspension systems, directional control, steering wheel assistance, central locking control, shock
ABS
orption system, the dashboard system, auxiliary heating, distance control, Gateway data bus , electric window system, light control left and right light control, navigation system, internal testing, the central module, automatic light switches, electric drive, battery control, emergency call module, parking assist, electronic control unit, four-wheel drive, anti-skid control , the driver's seat adjustment, diesel pump system, headlight control, radio, tire pressure control, seat / Mirrors, battery charging, electric wipers, electric drivers door , electronic co-driver door, left rear door electronic control, electronically controlled right-rear, brake booster, brake assist booster, rear spoiler, access and start control, the front passenger seat adjuster, display control unit , the rear display control unit, TV tuner, voice control, car phone, electric sunroof, rear driver side seat adjustment.
Support protocols:
ISO15765-4 (CAN BUS), ISO14230-4 (KWP2000), ISO9141-2, J1850 VPW, and J1850 PWM protocols.
Feature:
Retrieves ECU information, reads DTCs, displays live data stream, clears DTCs, basic system adjustment, channel adjustment, reads independent channel data, test actuator, programs control unit, system log and sends chassis number.
Special function: Reset oil lamp, IN1 and IN2.
Help information: Clear the value of self-learning, adaptation of ECU and throttle, adaptation of waste gas recirculation's value, basic settings of automatic transmission , reset maintenance lamp, remove or program remote car key, dashboard, reset steering angle sensor, fuel level sensor adaptation, air bag lift / activation, dashboard language, basic settings for air conditioner / heating system, program new airbag control module.
Specification:
Working voltage:8-20V
Working current:70mA
Working power:0.9W
Package including:
1pc x V-CHECKER V302 VAG PRO CANBUS Code Reader
1pc x OBD2 Cable
1pc x User manual
1pc x Carry bag
Reviews

46
#1 Moosun Jee
Oct 9, 2018

Received the parcel in good condition. Delivery is fast.
#1 shawn wagner
Dec 9, 2018

Everything is super, very fast. from moscow to peter 2 days. p The parent put a tester for the brake as a gift. Many thanks to the seller, that's what quality and speed means.
#1 dufour alain
Oct 9, 2018

Thank you very much just as I want
#1 Jorg Mattern
Jan 9, 2019

Fast delivery, good package, good price. Hope everything works as it should.
#1 Fred Fenner
Sep 9, 2018

The delivery was fast, all came days in 10.
#1 Kenneth Lentini
Aug 9, 2018

Very good… Super fast
#1 Todd Sherman
Aug 9, 2018

perfect
#1 dale schweitzer
Mar 9, 2019

the best!!!!!!!!!!
#1 Chuck Frewen
Nov 9, 2018

Absolute best seller on Aliexpress! Good communication, good service. I have done many orders here last few month. But this was awesome. Delivering 2 (two!) working days.
#1 VICTOR MANUEL POLITO
Jan 9, 2019

super voundre
Previous: MINI VCI J2534 FOR TOYOTA TIS Techstream Firmware V2.0.4 Software V15.00.026 Single Cable Support VPW protocol