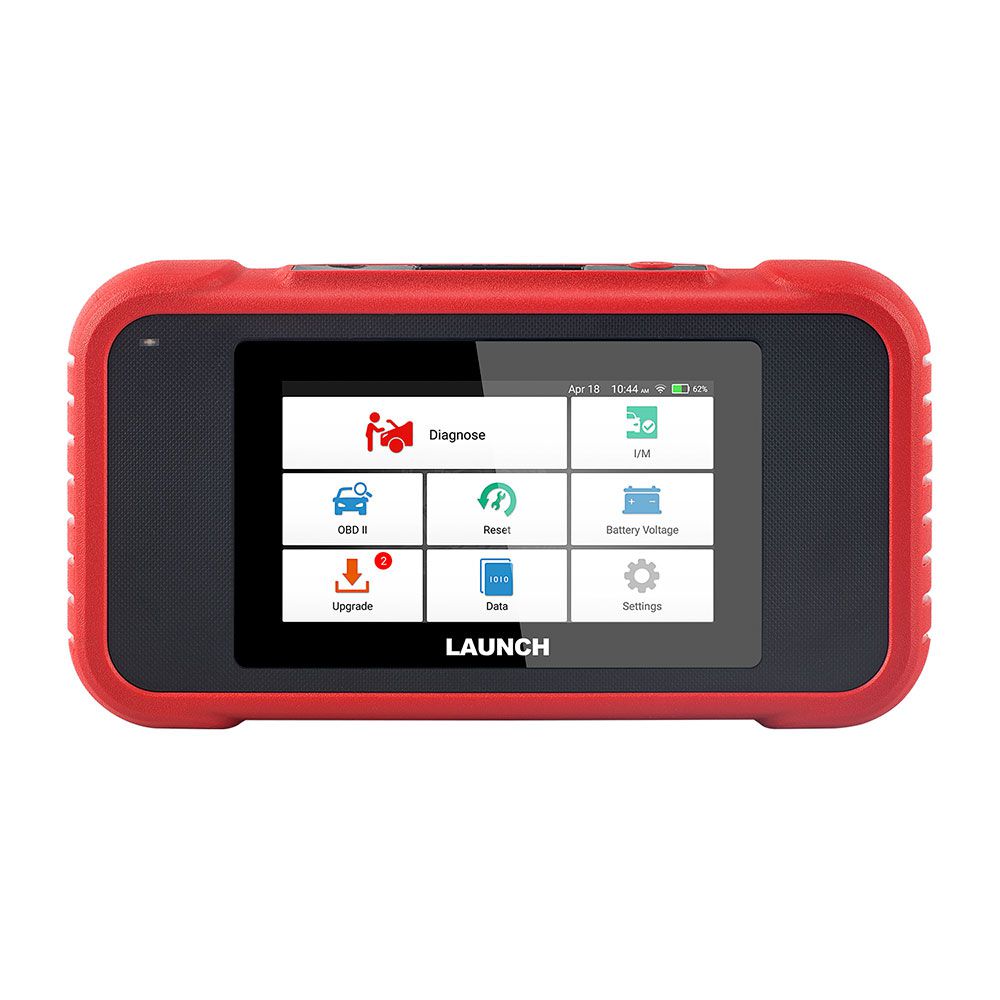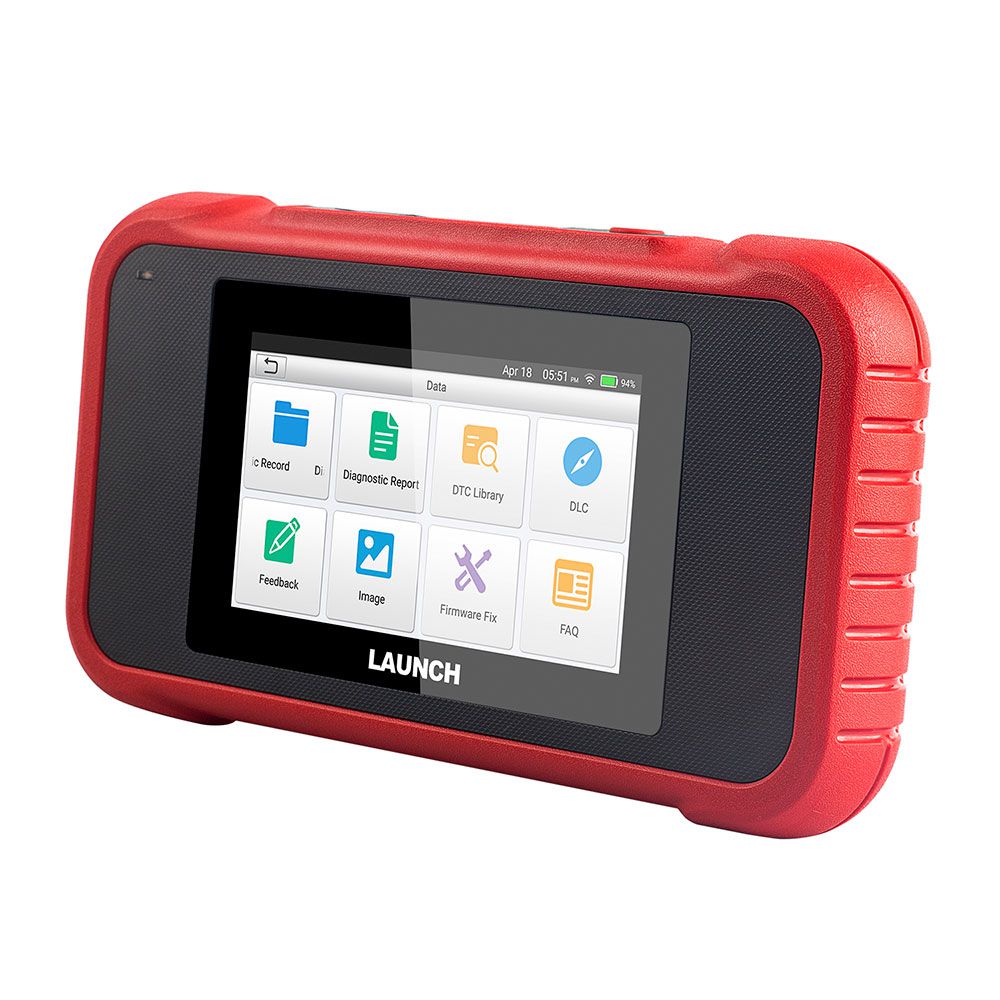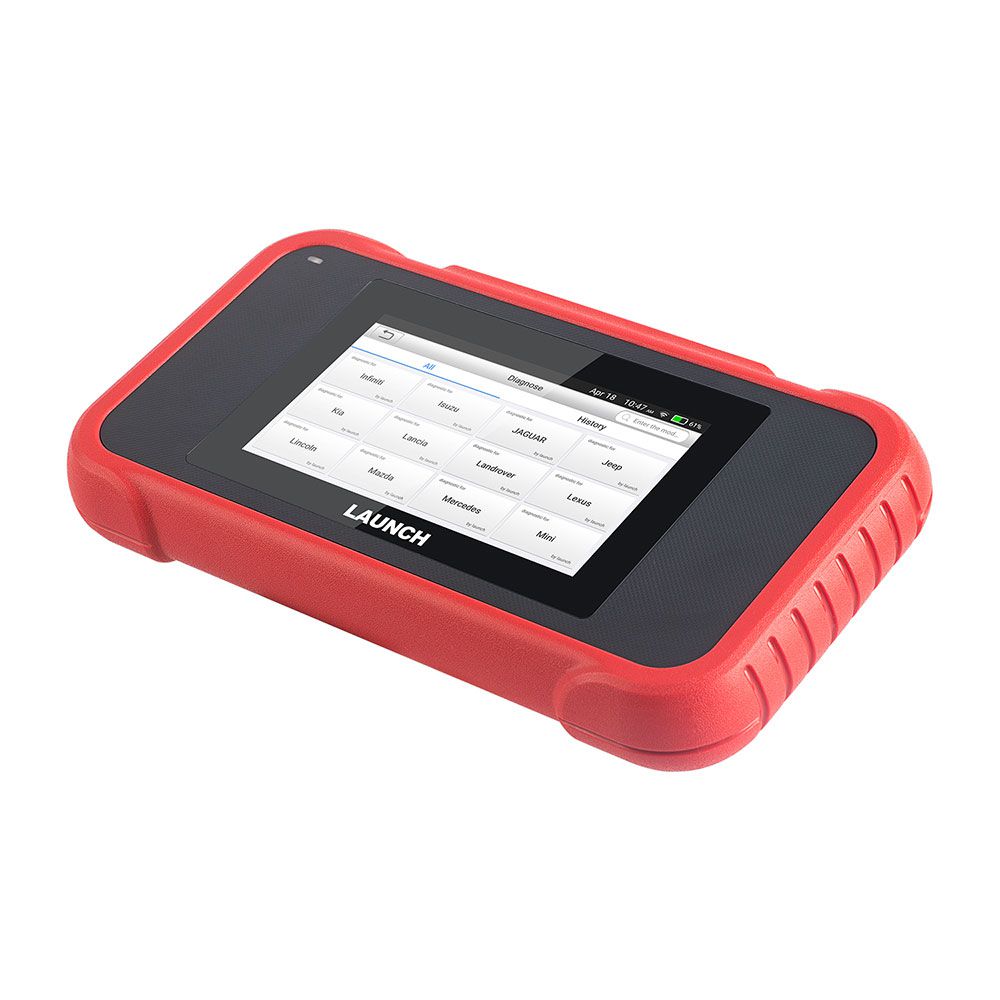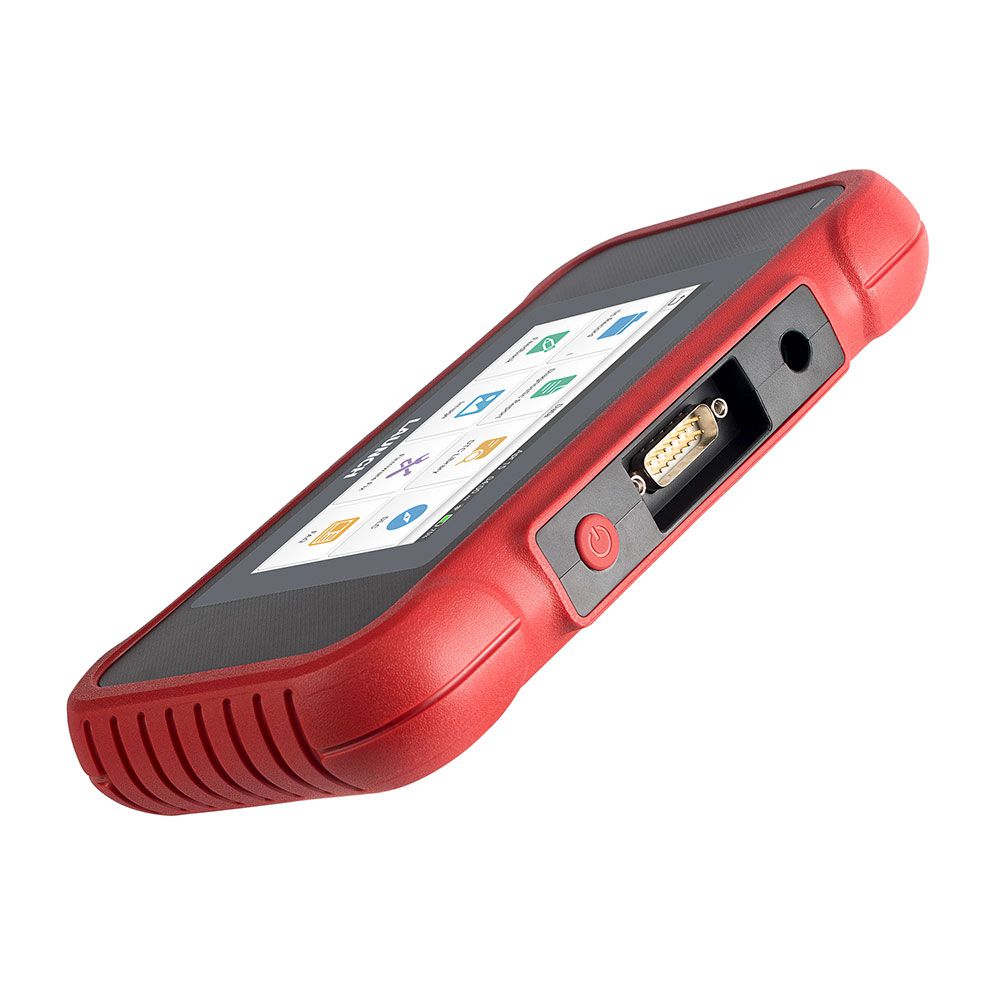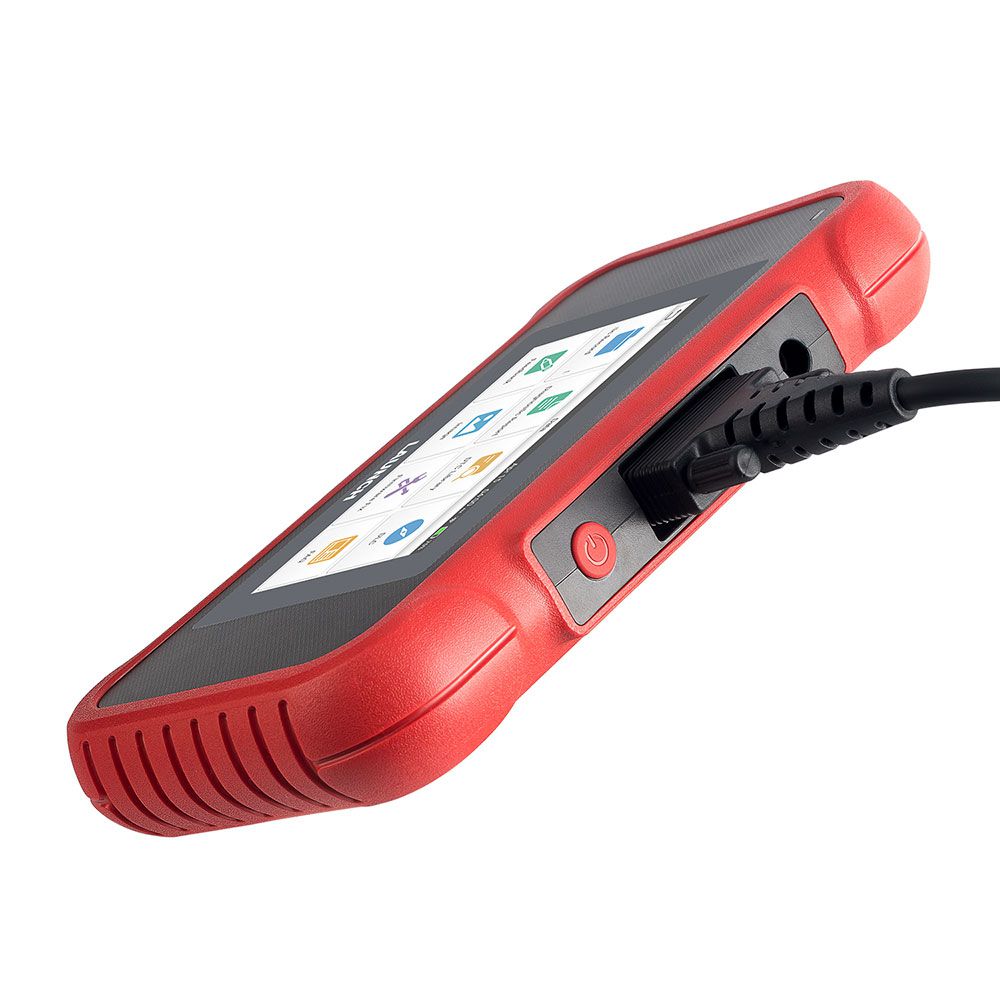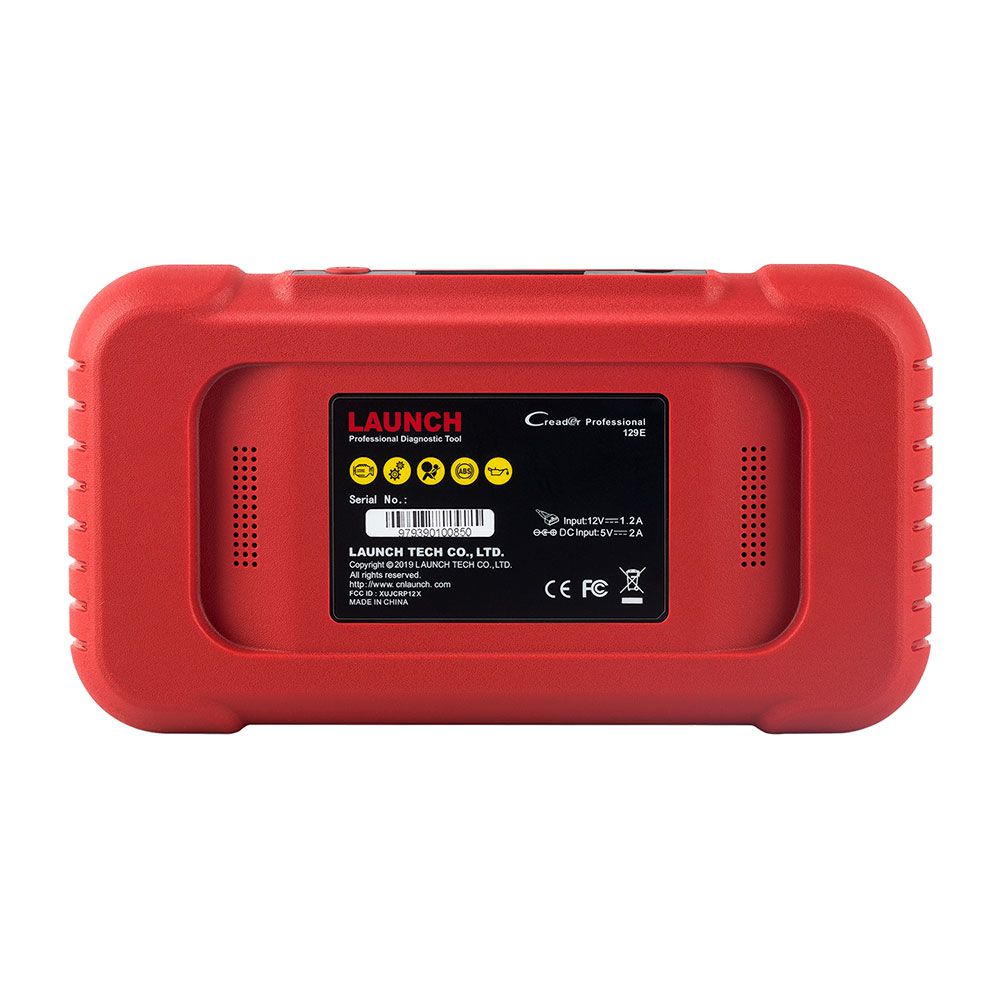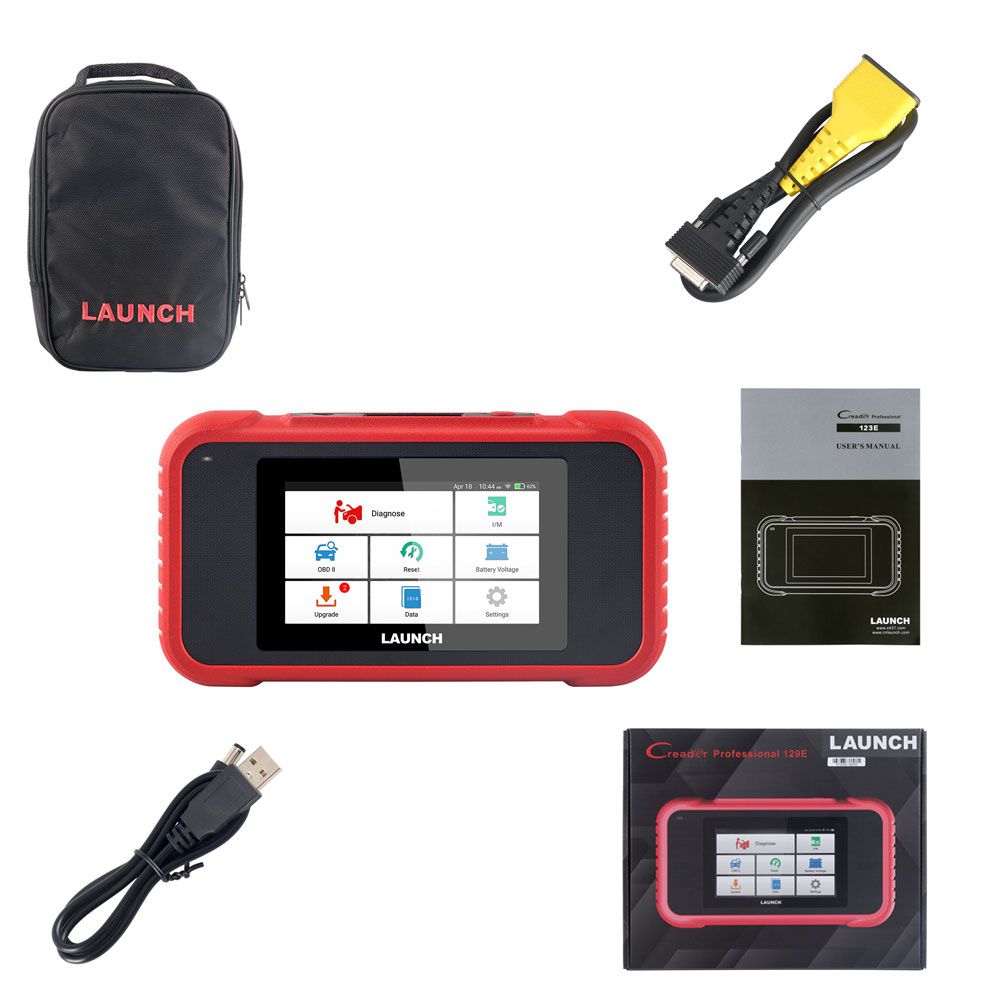 Description
launch OBD2 Scanner-2021 New CRP129E Scan Tool for TCM Eng ABS SRS Code Reader, Oil/EPB/TPMS/SAS/Throttle Body Reset Diagnostic Tool with Carry Bag, AutoVIN WiFi Update,Upgraded of CRP123
• 4 System Dignosis :
engine
/
ABS
/
SRS
/Transmission System
• 5 Reset Serivice : Oil/SAS/EPB/
TPMS
/Throttle Position Reset
• Support OBD I & OBD II Vehicels
• 57+ Car Brands , 10000+ Vehicles
• Record& Playback Data
• Real-Time Data Graph
• Diagnostic Feedback
• Diagnostic Report Share
• Battery Voltage Test
• Multi-Language: English, Spanish, French, German, Italian, Russian,
Japanese, Korean and Portuguese
• Free Update Online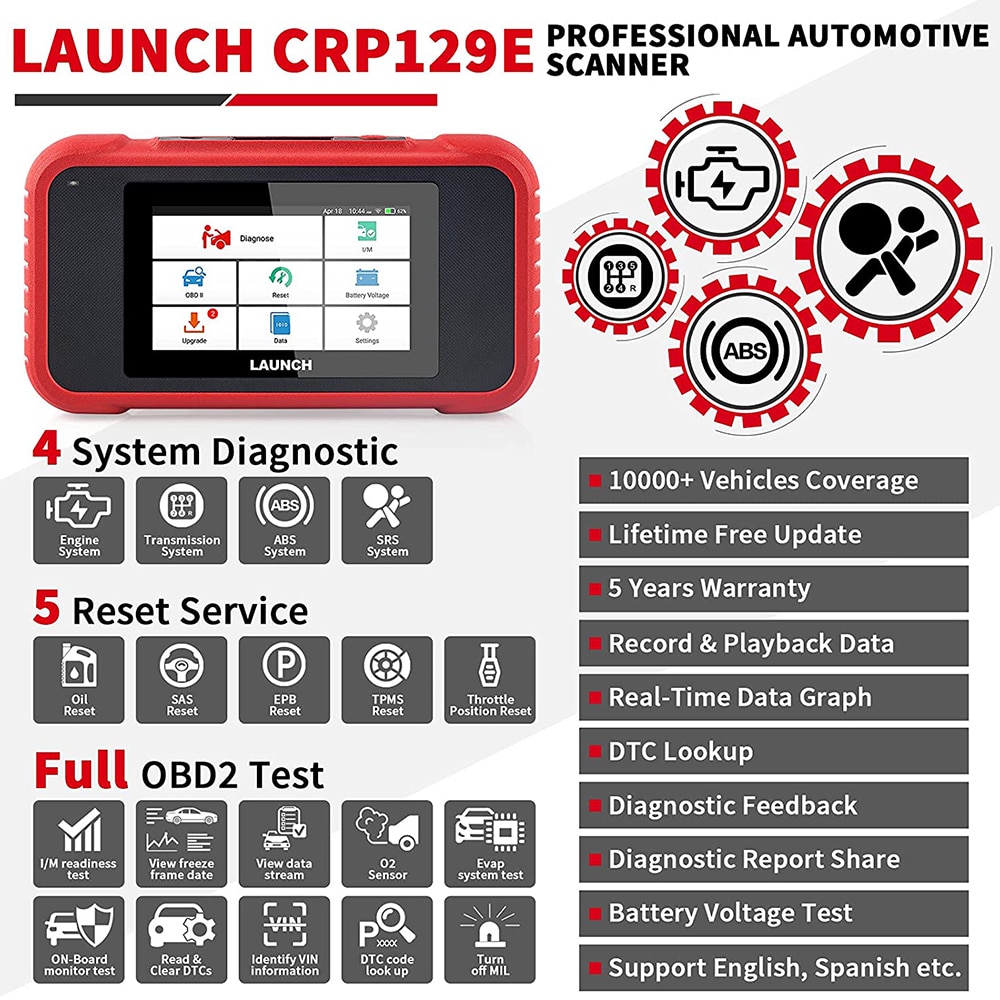 1.Transmission system
Read and clear codes and view live data in transmission systems, keeps the transmission systems output optimally adapted to the speed and load. Retrieve the error information from Automatic Transmission (AT) which is a type of motor vehicle transmission that can automatically change gear ratios as the vehicle moves, freeing the driver from having to shift gears manually.
2. ABS system (Anti-Lock Braking System)
Read and clear DTCs data flow in the ABS system. Performs various tests to check the operating conditions of Anti-lock Braking System, and turn off the warning light.
The crp129e diagnostic tool can help detect the engine ignition, fuel injection, air and fuel ratio, and exhaust emission conditions in Engine system to enhance vehicle performance, save energy and reduce exhaust emission.
4. SRS System (Supplemental Restraint System)
Safety restraint system, is made up of impact sensors, a control module, and the airbags themselves, and this diagnostic device can detect every electronic parameter to check its health status.Read and clear fault code in SRS (Airbag) system and turn off warning light of airbag for making sure engine work properly and safely.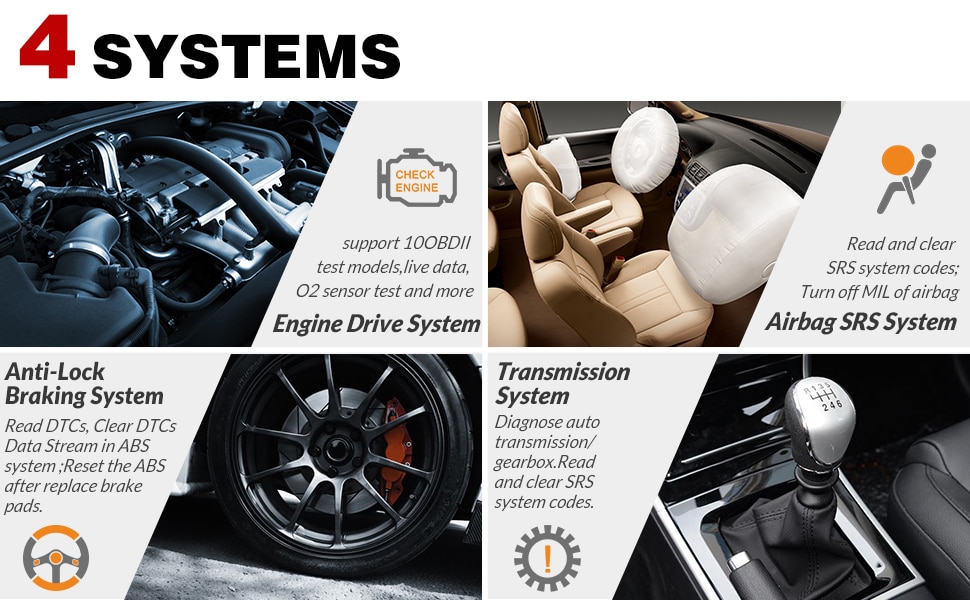 launch
CRP129E Support 5 Reset Service, which is very useful for mechanic.
1. Oil Lamp Reset function
this
OBD2
scanner allows you to perform reset for a new calculation of Engine Oil Life system once changed the oil, clear the oil light .
2. Steering Angle Calibration
crp129e
Code Reader
helps clear the fault steering angle sensor memories and plays an important role in the steering angle sensor calibration, and turn off steering wheel warning light.
3. Electronic Parking Brake Reset
Reset the brake pad after the repairs in electronic parking brake system are done. It is important in the maintenance of electronic braking systemrsquos safety and efficiency when replace brake pad or motor.
the upgrade scanner of crp123e launch crp129e looks up the tire sensor IDs from the vehicle's ECU, and performs TPMS sensor relearn procedures after tire sensors are replaced.
5. Throttle Position Reset
The throttle body is a tube containing a pivoting flat valve (butterfly) that is used to control the amount ofair entering an engine. In an electronically fuel injected car, a throttle position sensor and air flow sensorcommunicate with the computer, which supplies the corresponding amount of fuel needed at the injectors. It must need re-learning throttle sensor position after clearing or repair.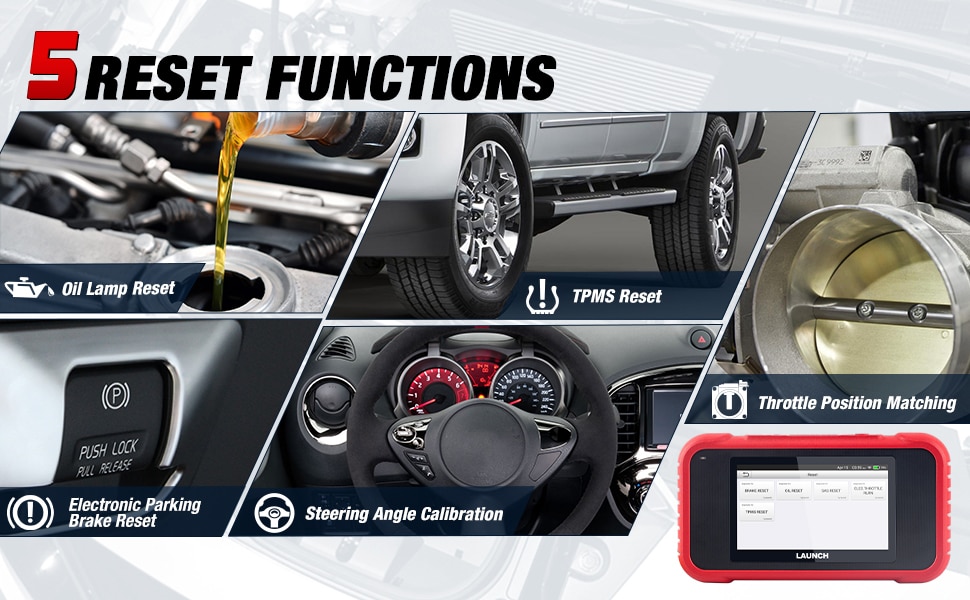 Full OBD2 Functions are Ready for Engine System Diagnostic
$01 - Request Current Powertrain Diagnostic Data

$02 - Request Powertrain Freeze Frame Data

$03 - Request Emission-Related Diagnostic Trouble Codes

$04 - Clear/Reset Emission-Related Diagnostic Information

$05 - Request Oxygen Sensor Monitoring Test Results

$06 - Request On-Board Monitoring Test Results for Specific Monitored Systems

$07 - Request Emission-Related Diagnostic Trouble Codes Detected During Current or Last Completed Driving Cycle

$08 - Request Control of On-Board System Test or Component

$09 - Request Vehicle Information

$0A - Request Emission-Related Diagnostic Trouble Codes with Permanent Status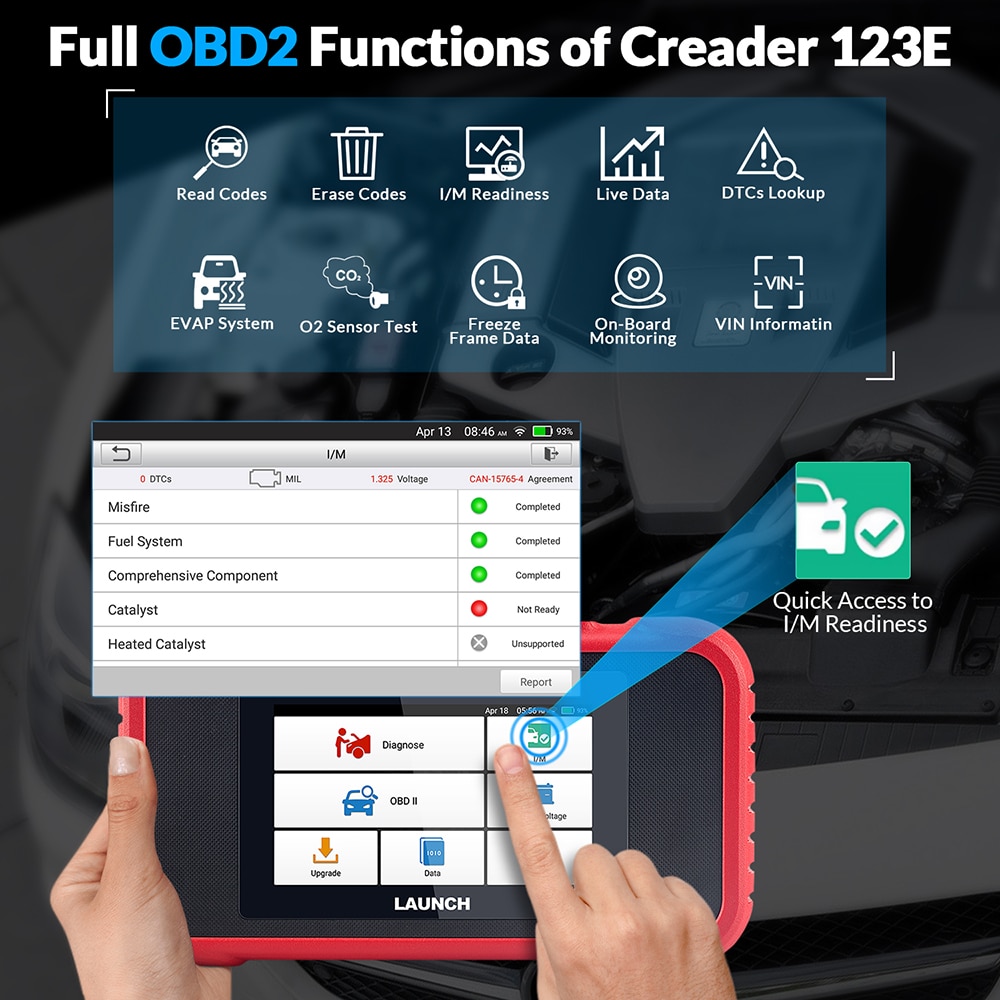 Multi-Language
English, Spanish, French, German, Italian, Russian, Japanese, Korean and Portuguese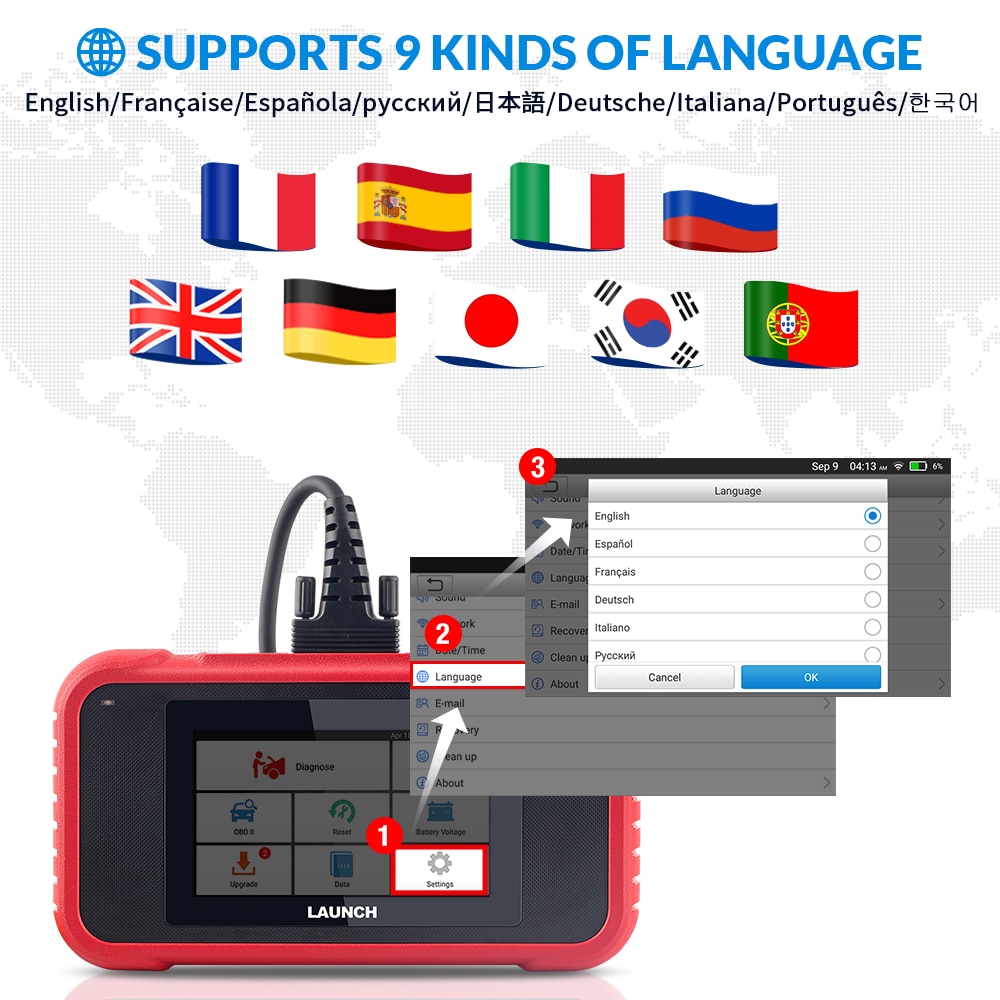 Smart Diagnosis (Auto-Detect)
Auto identify the Auto VIN(CIN/VIN/CVN), read version information of ECU.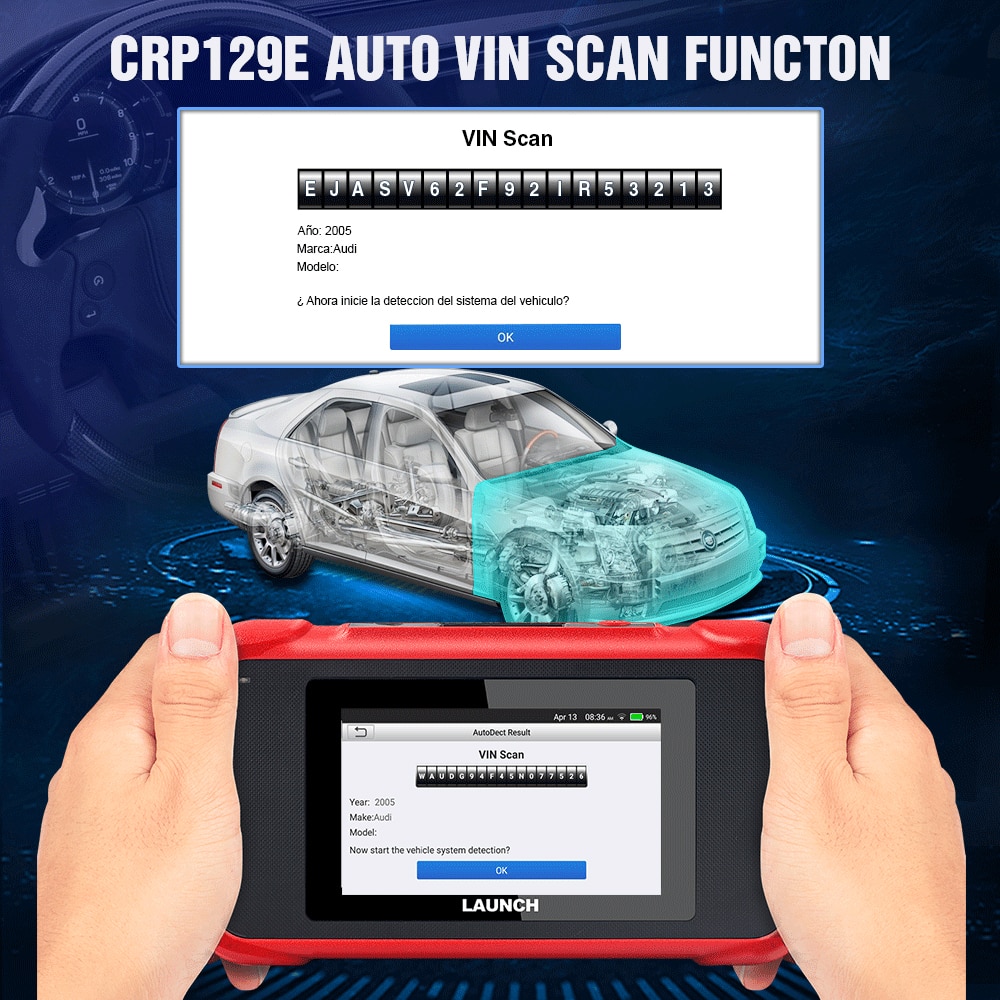 Real Time Battery Voltage Graphing
Check the battery status in real time and eliminate the most easily overlooked battery problems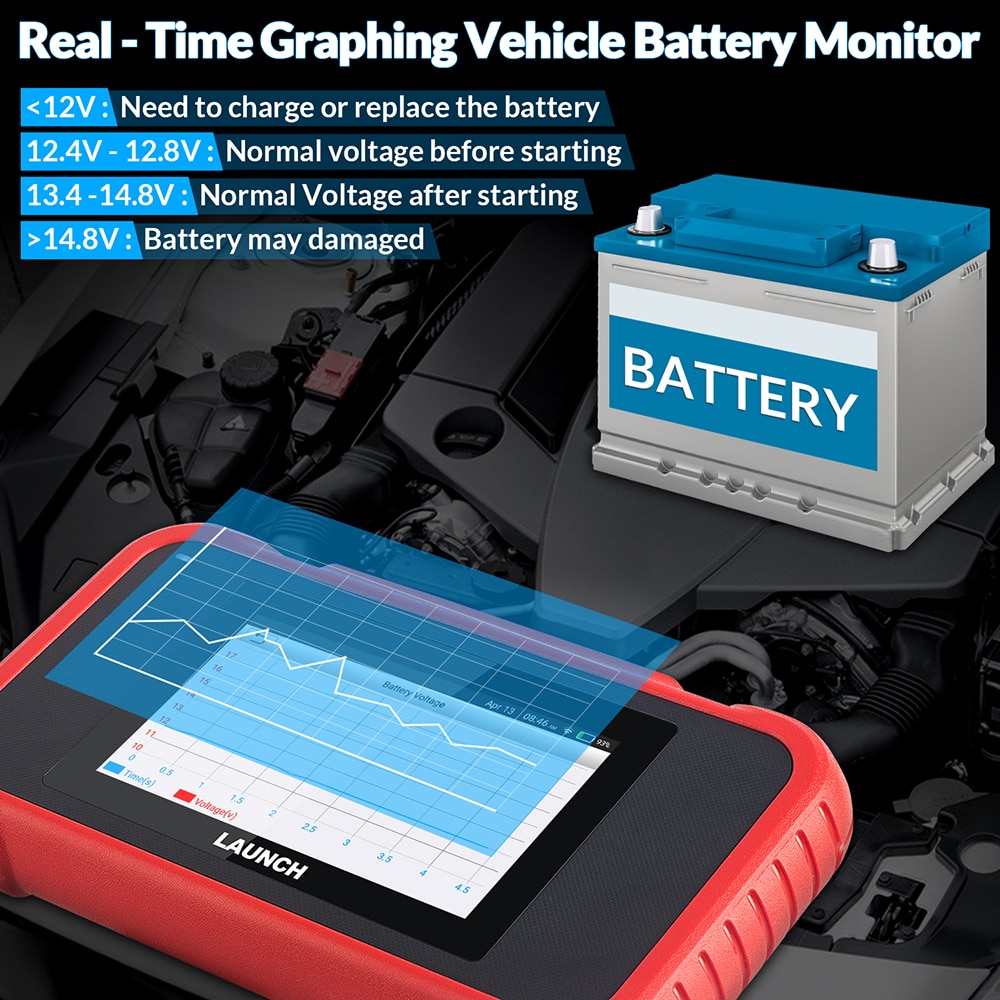 Live Data Stream Analyse in Graph
Help you find out the transient changes of the car and find out the problems not shown on Engine or battery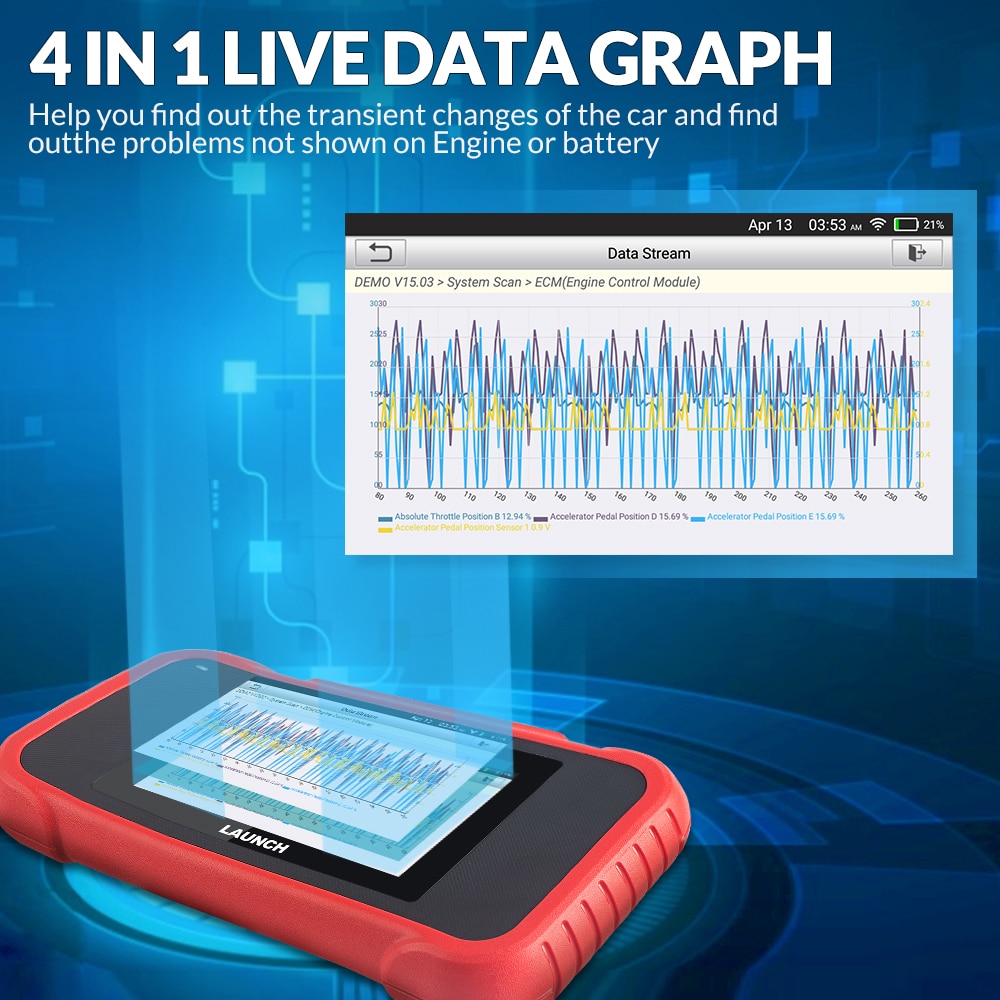 DTC Lookup
OBD2 scanner crp129e built in DTC Definition to help you accurately find the root cause of your car.Once you pull a code or DTC , it can link to web sites via Google search when searching for more information on DTCs.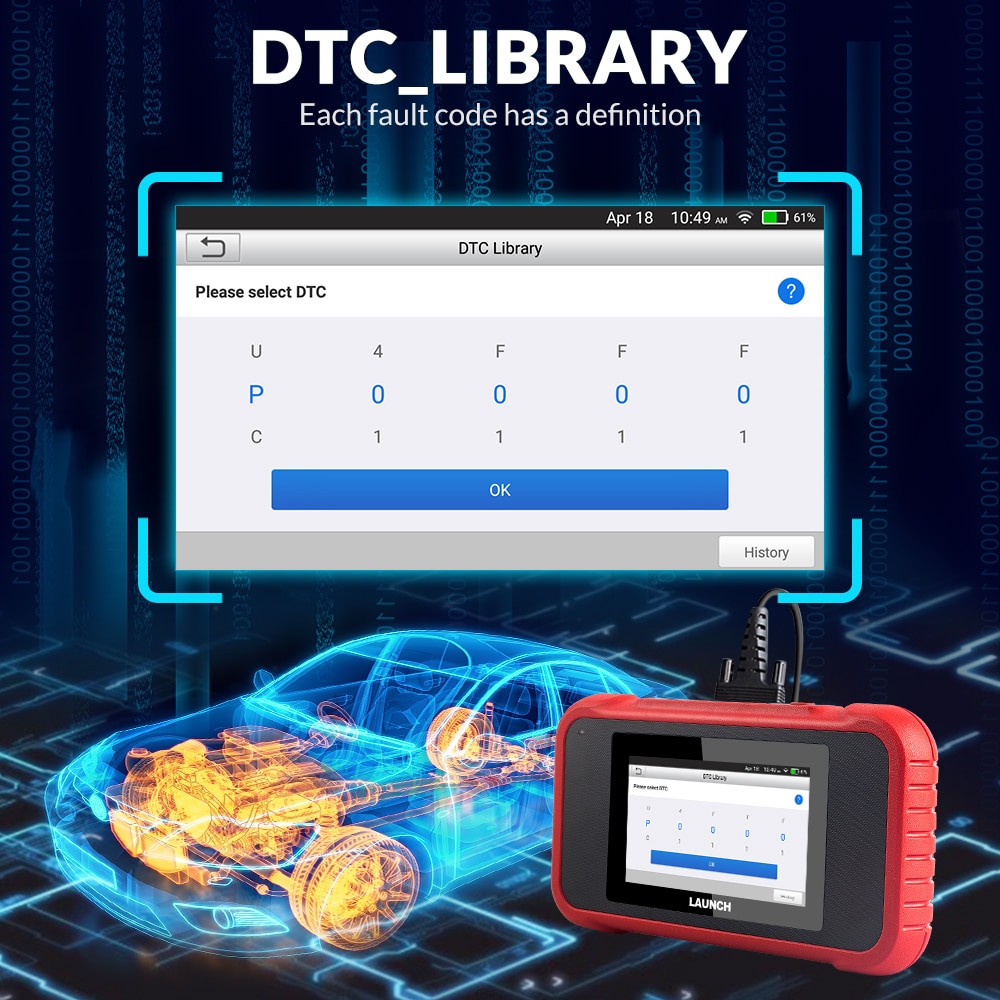 57 Supported Car Brands, 10000 Vehicles
Asia Car Brands:
Acura
, Daewoo,
Honda
,
Hyundai
, Infiniti, Isuzu,
Kia
, Lexus,
Mazda
,
Mitsubishi
, Nissan,
Nissan
GT-R, Samsung, Subaru, Suzuki, Toyota, Tlisuzu
Europe Car Brand :
Abarth, Alfa Romeo,
Audi
,
BMW
, Bugatti, Dacia, Eu Ford, Fiat,
Jaguar
, Lancia, Mercedes, Mini, Opel,
Peugeot
, Porsche, Renault, Saab,
Seat
,
Skoda
, Smart, Sprinter, Landrover,
Citroen
, Volvo,
VW
, Vauxhall
South America Car Brand :
GM
SA
USACar Brand :
Buick
, Cadillac, Chevrolet, Dodge, Ford,
GM
,
Chrysler
, Jeep, Lincoln
Australia Car Brand :
Au Ford, Holden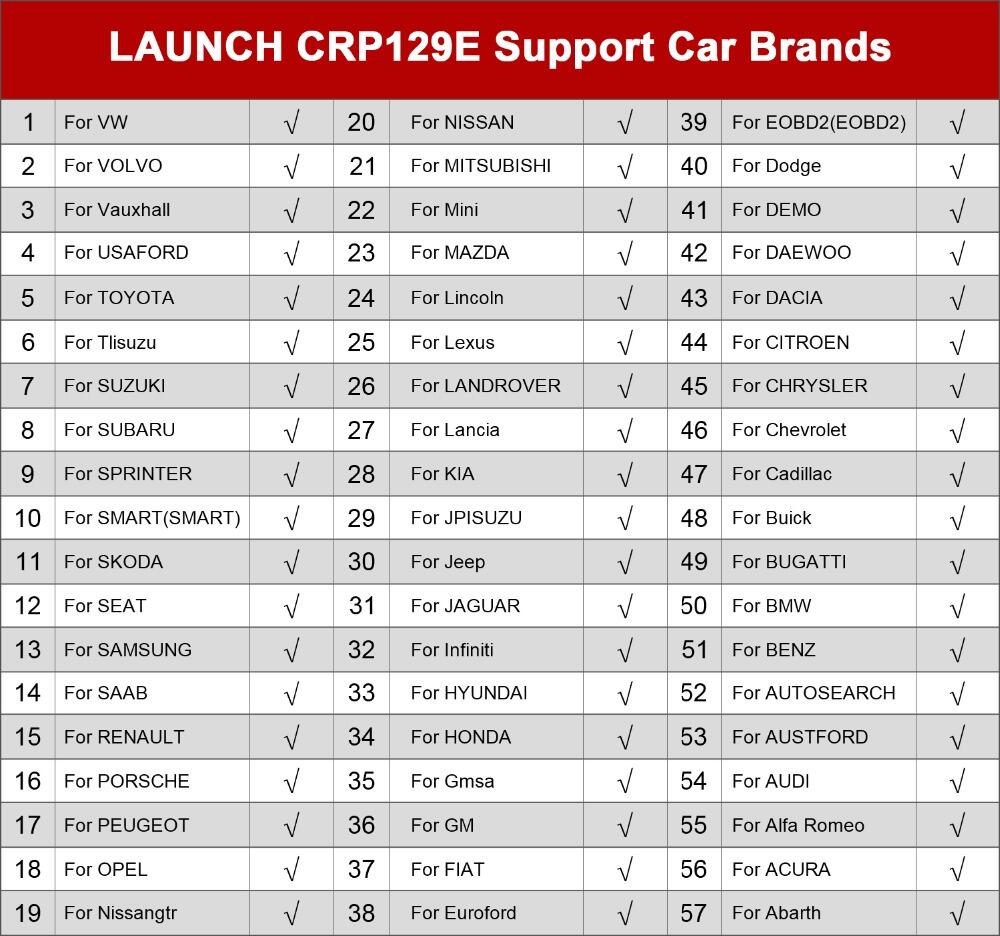 Print and Share Diagnostic Report Via Email
Launch crp129e obd2 scanner support auto generate and store vehicle diagnostic report which can let your mechanic know how to do vehicle inspection and maintenance. And the diagnostic report can be shared to email then print.
The diagnostic report can help you save time to analyse the problem, it is very great for repair shop , mechanics can print out the vehicle report for customer.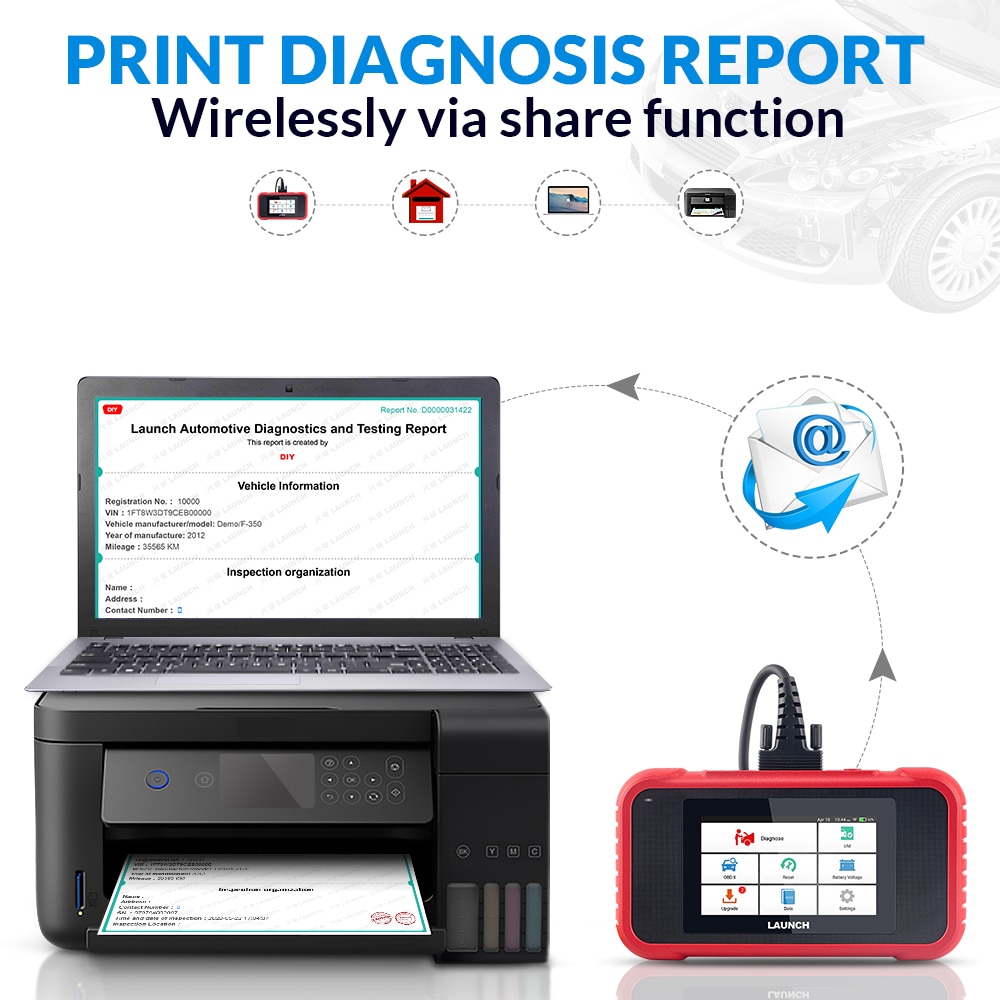 Easy to register and free update via wifi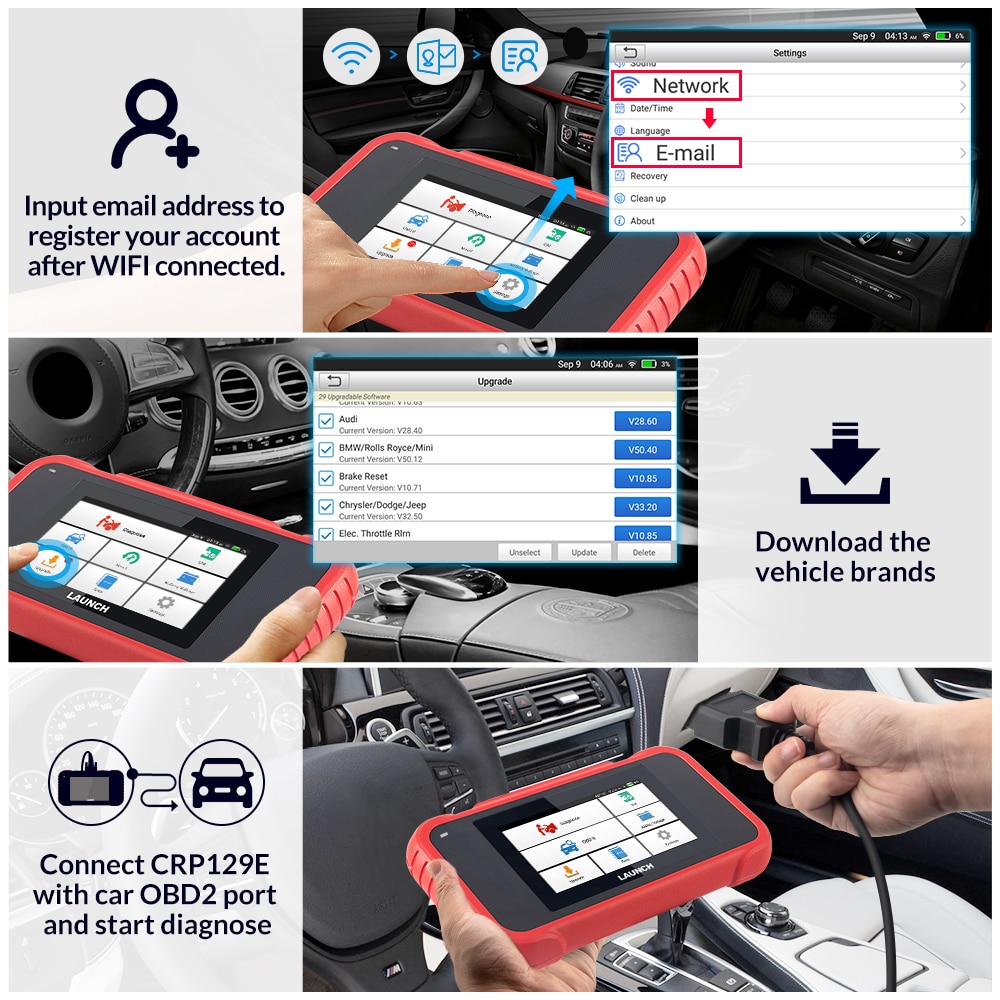 LAUNCH CRP129E function picture display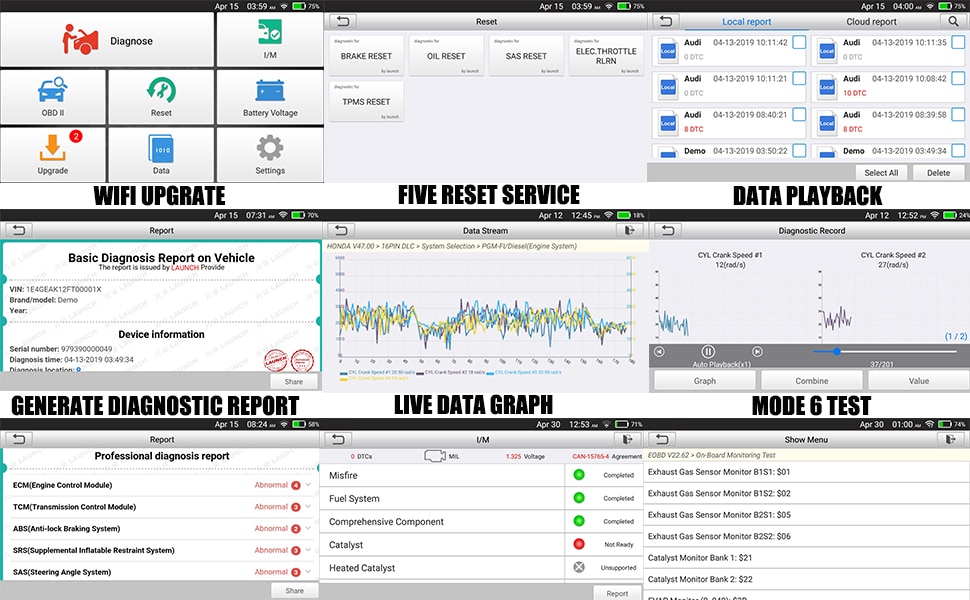 Packing List
1. Creader Professional 129E handset
2. OBD II diagnostic cable
3. DC 5V charging cable
4. User manual
5. Carrying bag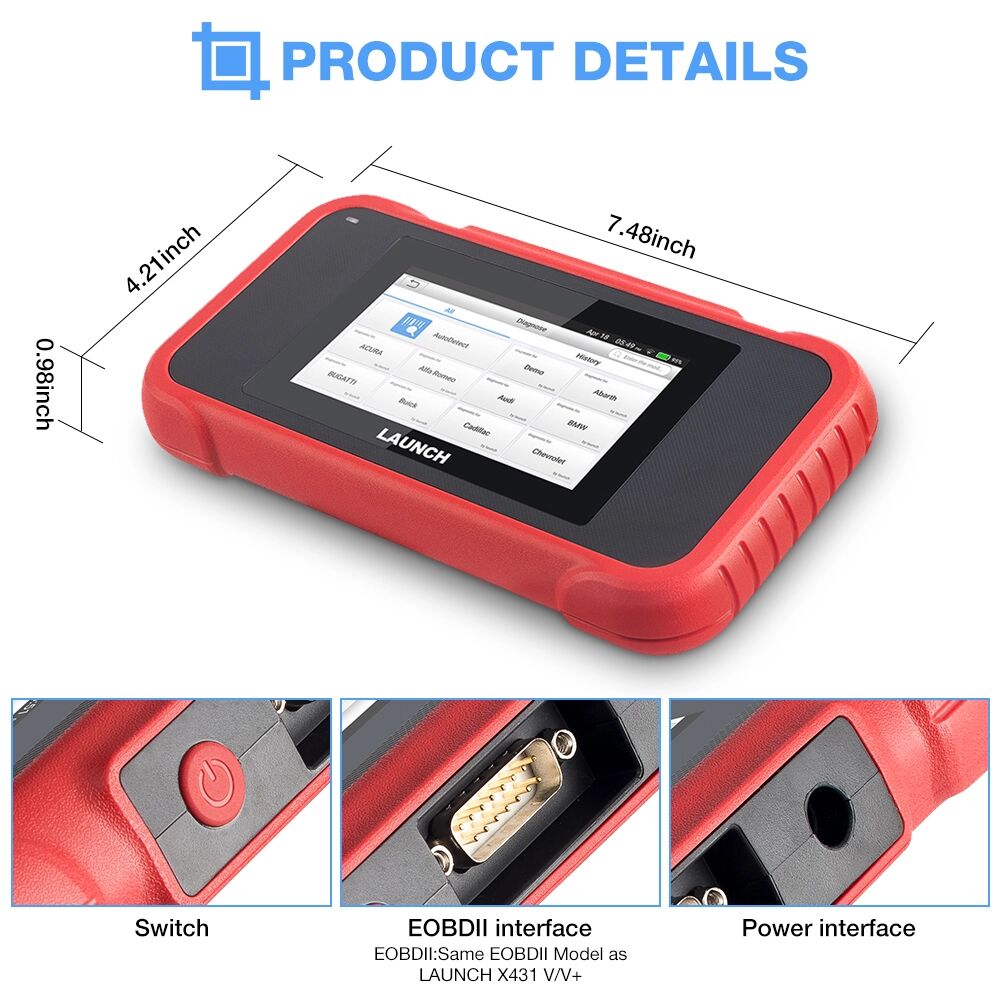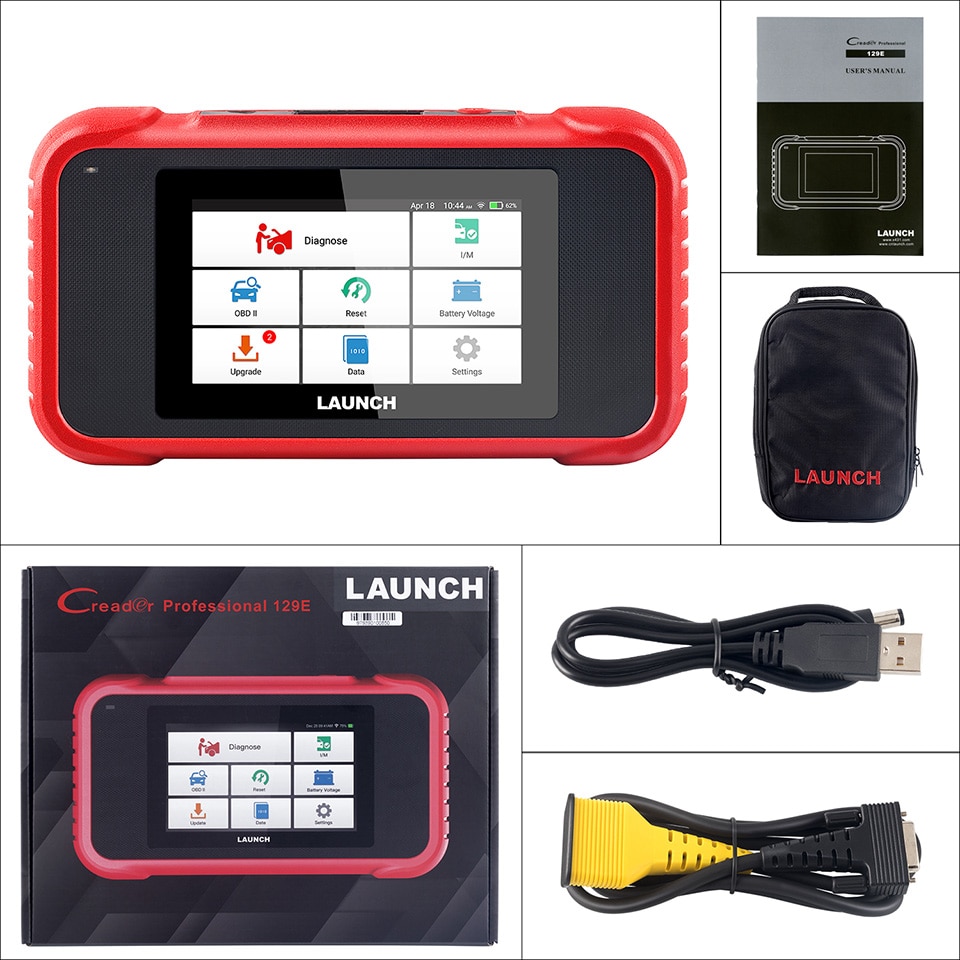 Previous: Original Autel MaxiIM IM508/Auro OtoSys IM100 One Year Update Service (Subscription Only)
Next: Xhorse M1 Clamp for Condor XC-Mini Plus and Dolphin XP005 Key Cutting Machine