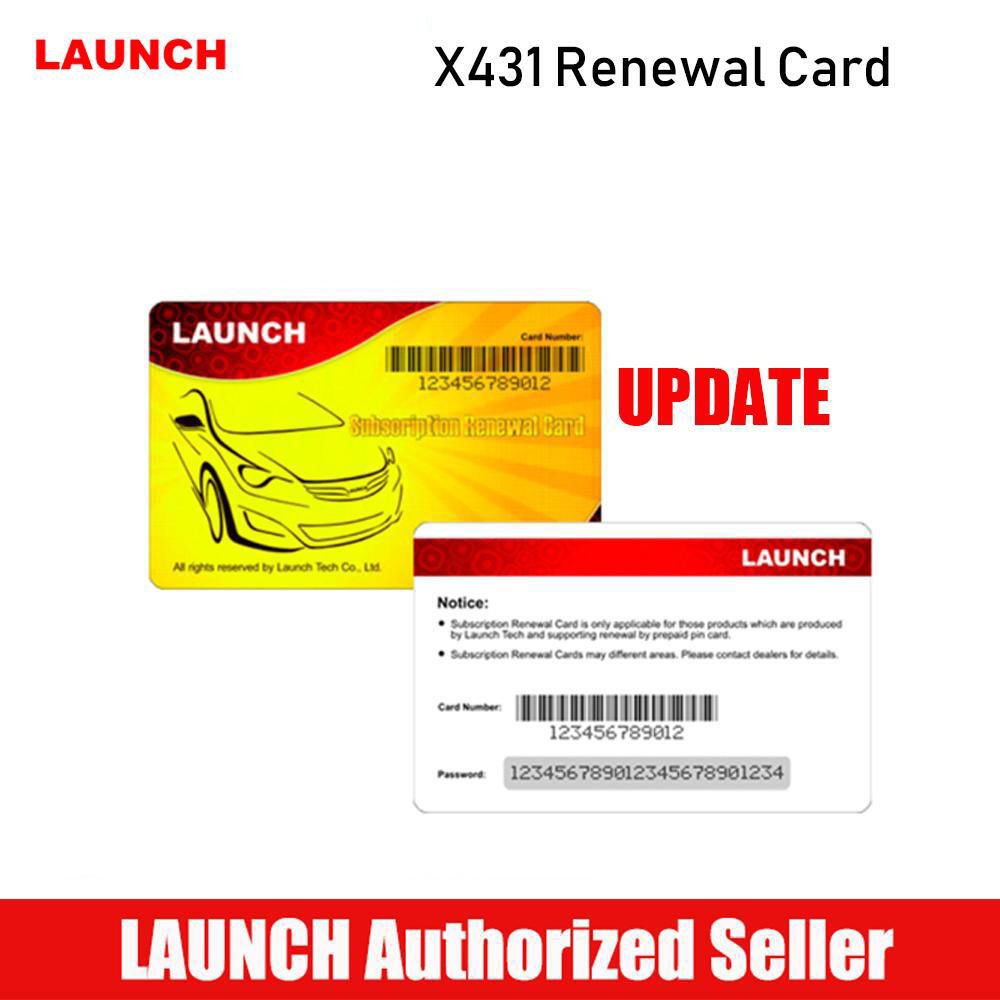 Description
Launch Renewal Card 2 Years Update Service for Launch V/ V+/ X431 Pro Mini/ ProS Mini/ DIAGUN IV/ 5C

If you want to update your Launch V/ V+/ X431 Pro Mini/ ProS Mini/ DIAGUN IV/ 5C after the free update expired, please buy this service to extend 2 years update. No need shipping.

Notice:

1. Please provide the serial number to confirm if we can provide the update service before purchase.
Kindly note we can't update devices bought from overseas dealers.
2. It is 2 Years Update Service, very easy to operate, no need shipping.
4. Suitable for: Launch V, Launch V+, Launch X431 Pro Mini, X431 ProS Mini, Diagun IV and 5C.
5. it will need 1-2 days for the Launch technician to do the update service.

How to make it work?

1. After you place an order on our website and check out, please provide us your device serial number.
2. We will open 2 years update authorization for you
3. The Launch technician will open the update service online, no need shipment
4. then you can go back to homepage of your Launch X431 tablet and click "Update" to download new update.


Previous: GODIAG GD801 Key Programmer Multi-language Support Mileage Correction ABS EPB TPMS EEPROM etc
Next: Xhorse XSKF21EN VVDI Memoeial Knife Style-4BTN 5pcs/lot