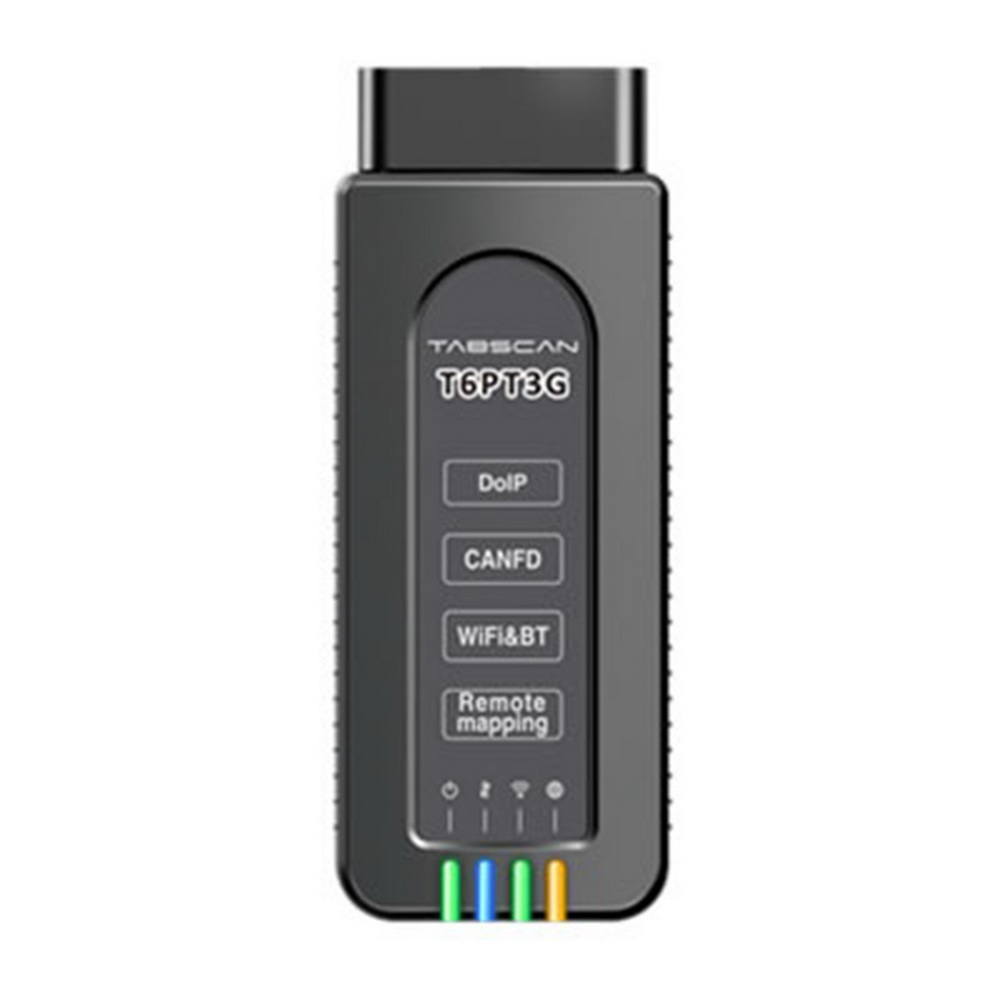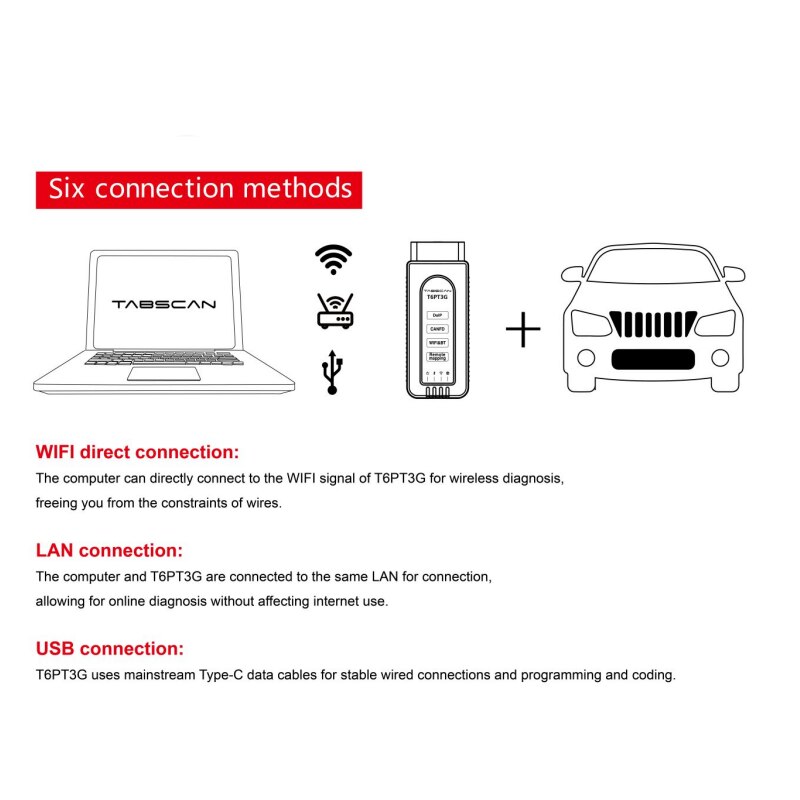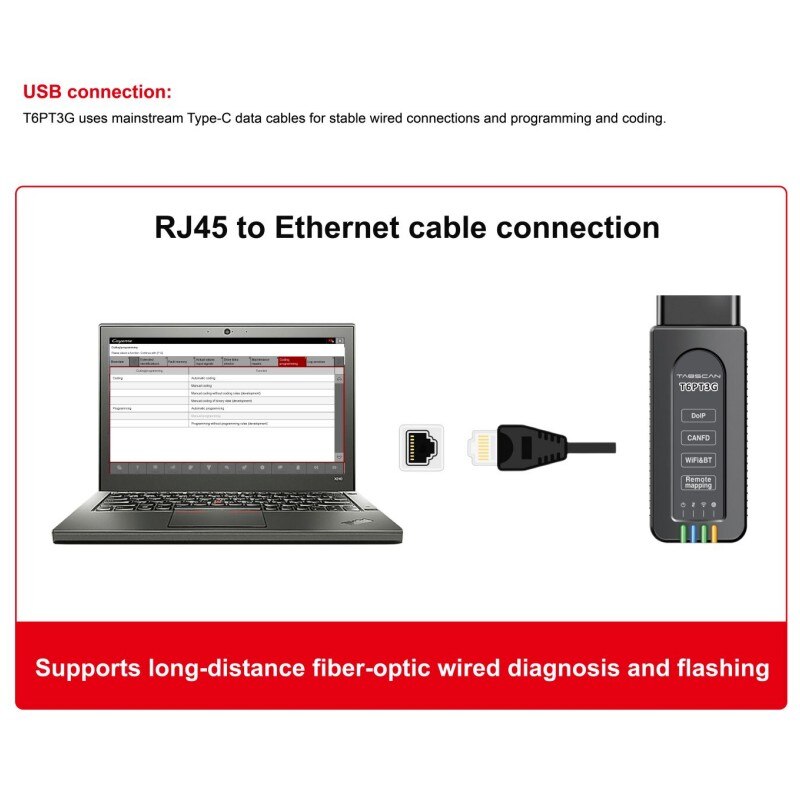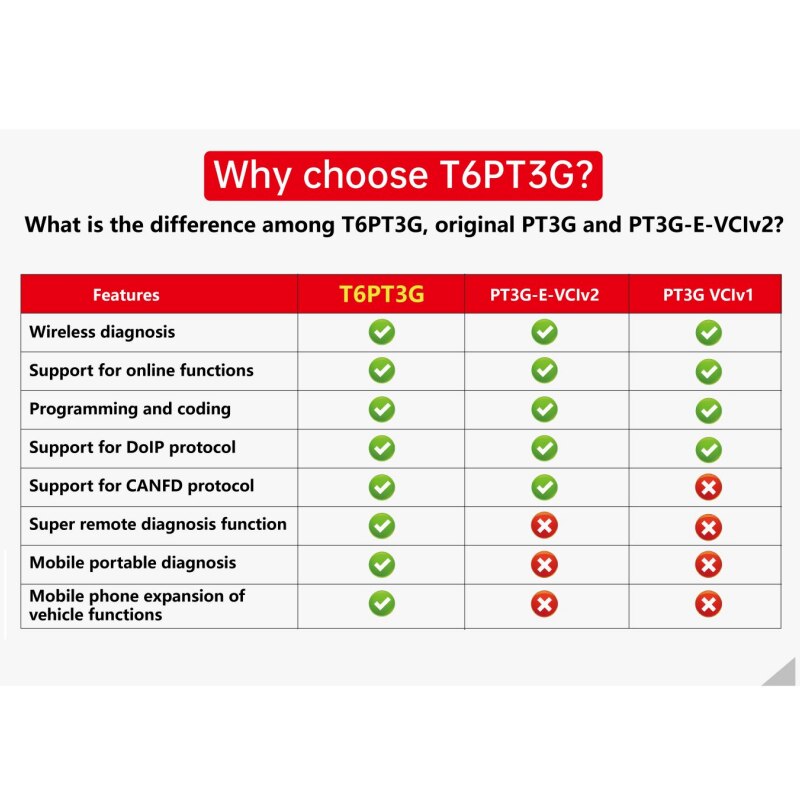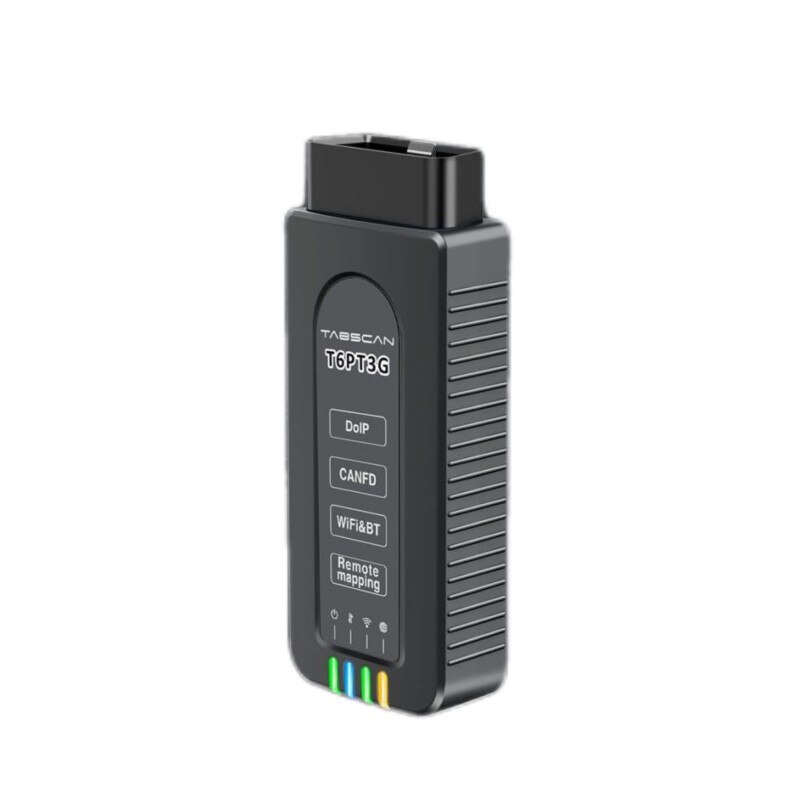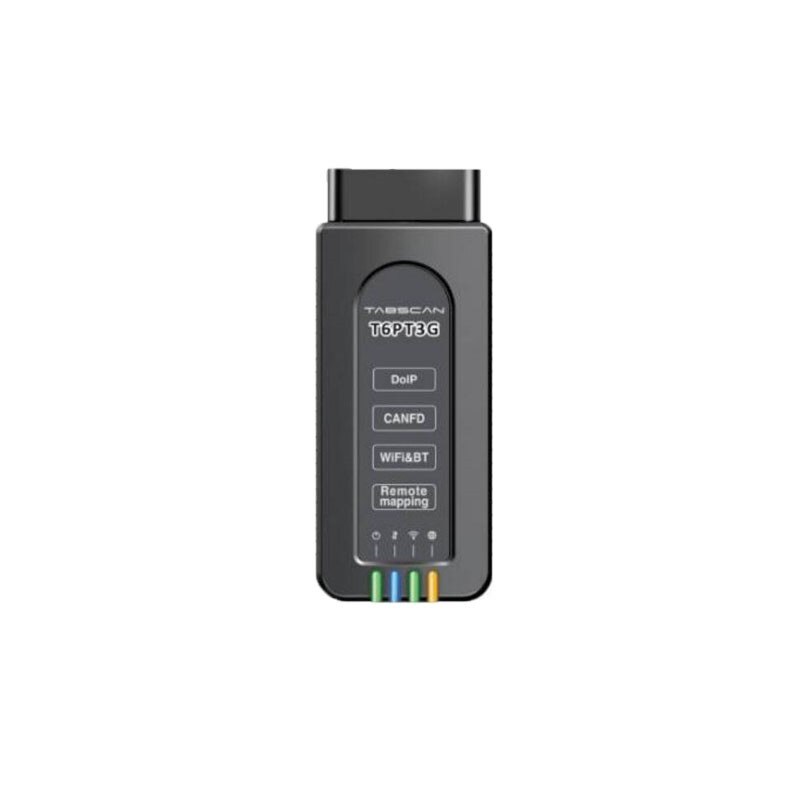 Description
TabScan T6PT3G Diagnosis VCI for Porsche Diagnostic Support CANFD DolP Used With OBD Remote Support From Professional Team

TabScan T6PT3G is a new generation automotive diagnostic super remote system launched by Eucleia Technology. It supports diagnostic use on mobile phones and computers.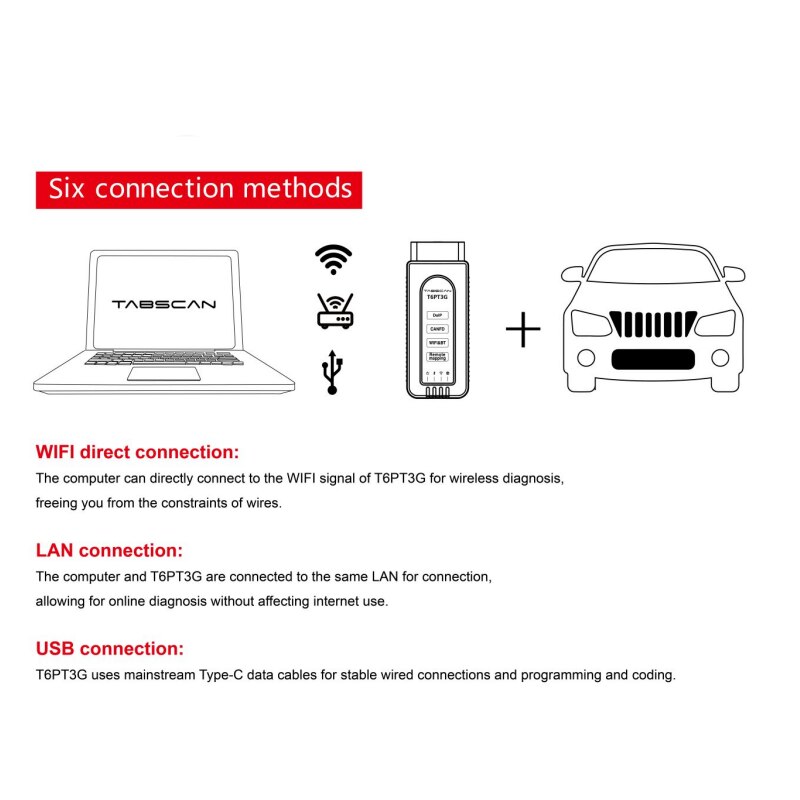 The mobile version supports OBD version information, read DTCs, clear DTCs, freeze frame, data stream, inspection report, action testing, special functions, and the meaning of instrument panel lights for multiple brands of 12V car models. The PC version not only supports DOIP, PDU, and CANFD protocols, but also supports original factory PIWIS diagnosis and battery voltage programming functions. It supports Porsche super mapping function, which can solve difficult problems for professional technicians without an account, not knowing how to repair, not familiar with the original software, or having high requirements of remote network, entrusted to professional technicians for resolution.

TabScan T6PT3G is a practical product that supports Porsche original factory diagnosis, portable OBD diagnosis for all models, mobile phone function expansion for Porsche models, and powerful remote function.



TabScan T6PT3G adopts a brand new hard rubber shell with an integrated design that is beautiful and easy to hold and insert. The OBD plug is directly connected to the car and does not support other types of non-standard OBD16 diagnostic sockets.

Features of TabScan T6PT3G
CANFD / DolP diagnostic tool
Porsche OEM Diagnostic Equipment
One of the best options to replace orginal
100% support for CANFD communication protocol
100% support for DolP communication protocol
Suitable for Por-sche service stations, specialized repair shops
automotive electronics,automotive repair shops, and car enthusiasts
Function
1.OE level upgrade and hidden function activated.
2.Wire diagram query
3.Online &ofline programming
4.Full: systemn diagnosis
5.0 Control unit coding and matching
6.Maintenance manual
7.DrTCs repair gidance
8.Guidance function
9.Imbilier matching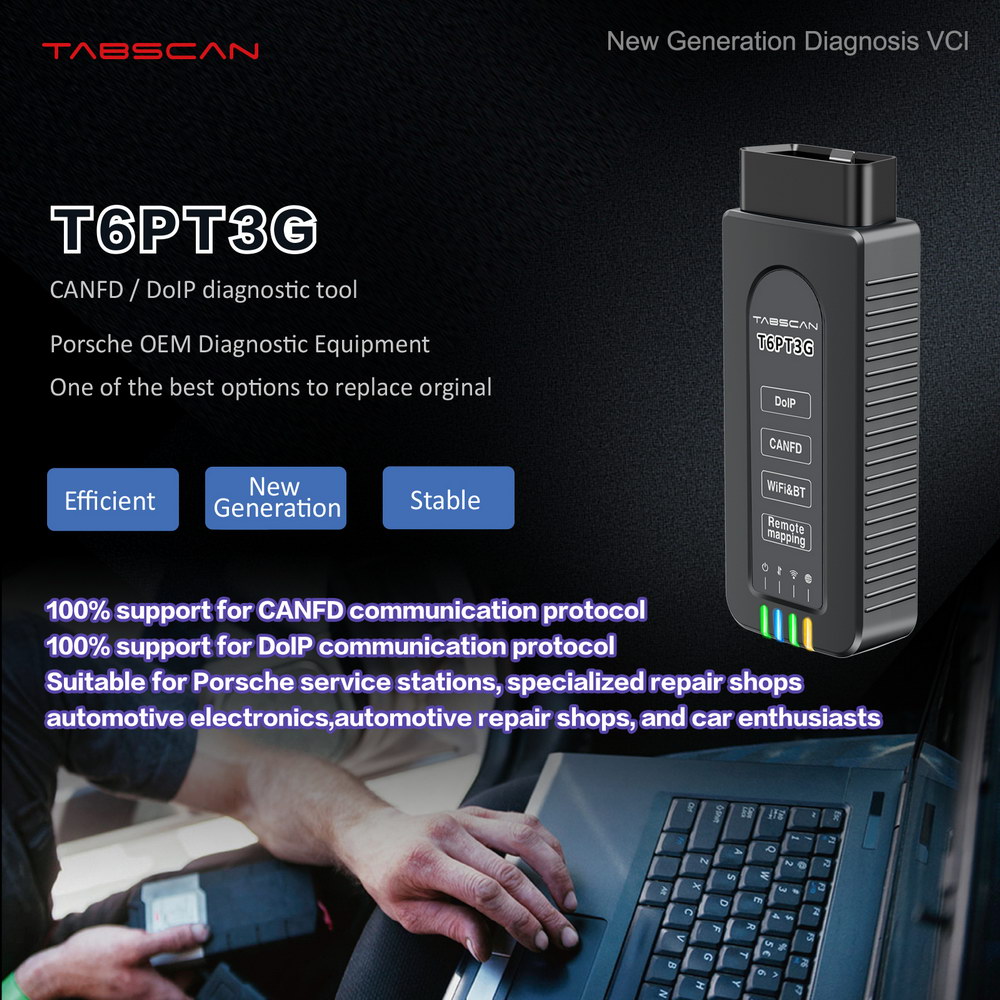 Porsche CANFD module flashing
Porsche-guided programming matching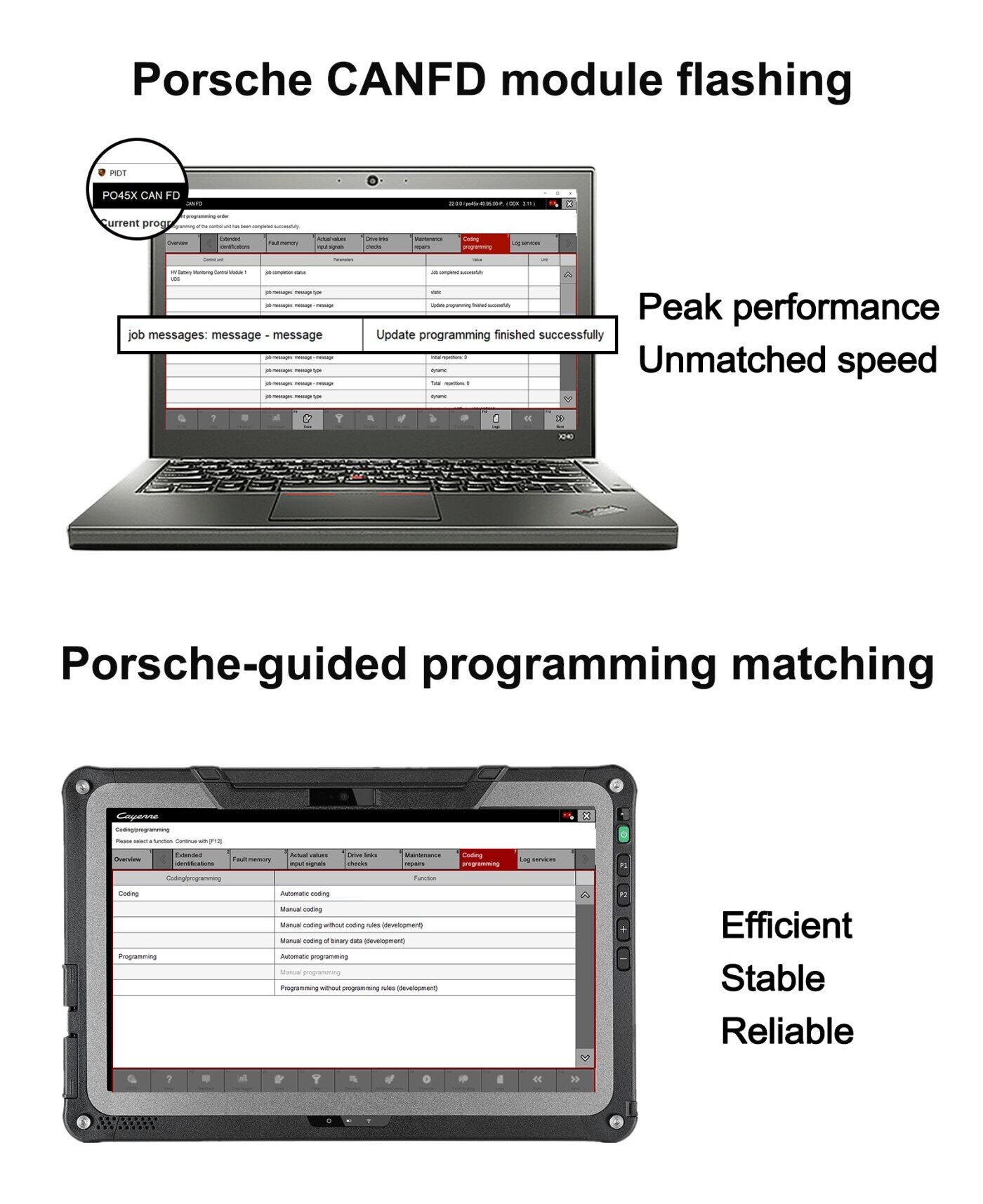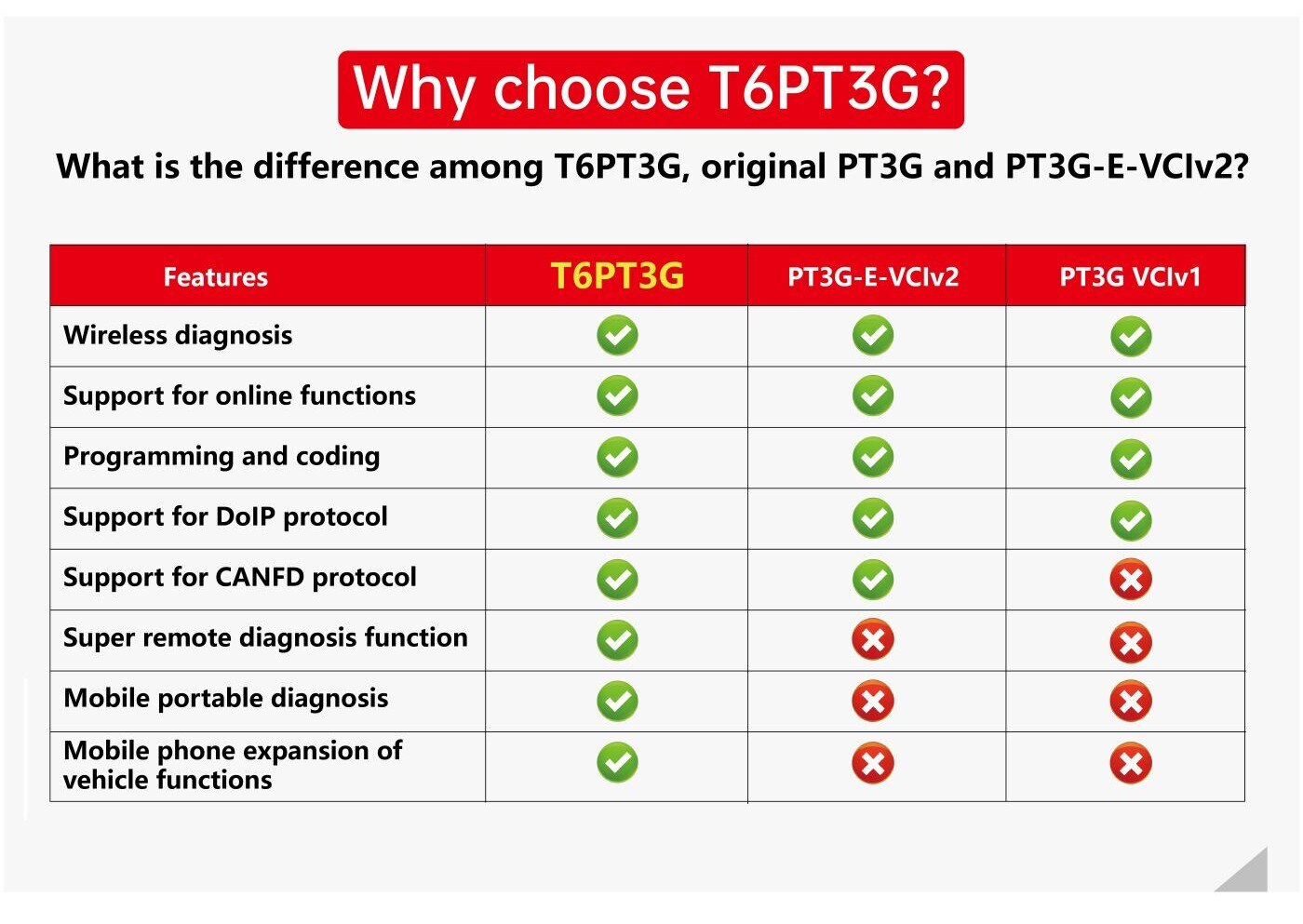 Six connection methods
WIFI direct connection:
The computer can directly connect to the WIFI signal of T6PT3G for wireless diagnosis,freeing you from the constraints of wires.
LAN connection:
The computer and T6PT3G are connected to the same LAN for connection,allowing for online diagnosis without affecting internet use.
USB connection:
T6PT3G uses mainstream Type-C data cables for stable wired connections and programming and coding.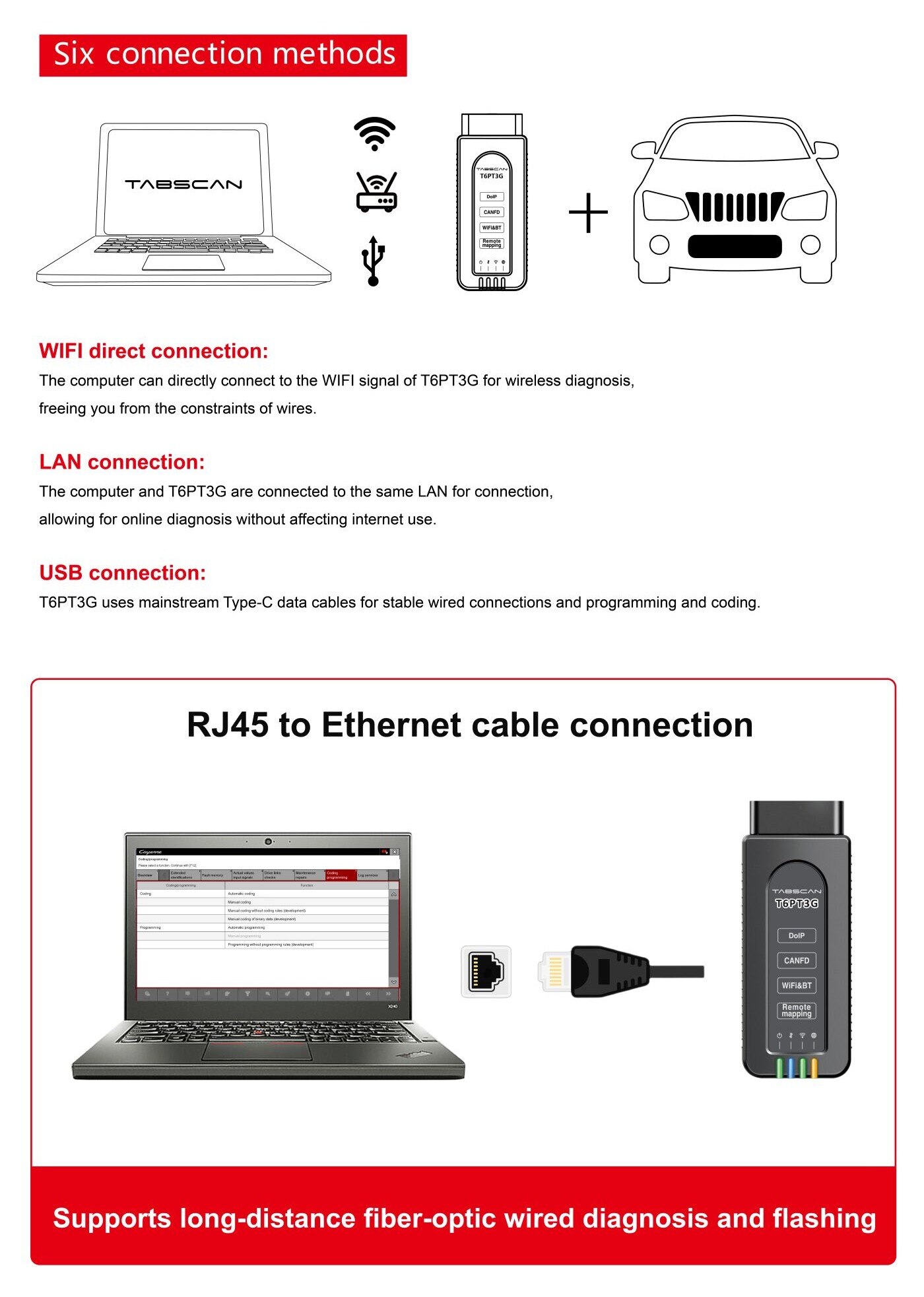 Reviews

11
#1 emerson marcel
Jun 9, 2021

I'm very happy just arrived with a little delay, but all good... Thank you
#1 david baxendale
Mar 9, 2021

Good product Good quality excellent
#1 Tomasz Bronowicki
Jun 9, 2021

Great company!!!!
#1 Larry Ballenger
Jun 9, 2021

works just as the original
#1 linda smith
Mar 9, 2021

Very good product super fast
#1 David Gall
Jul 9, 2021

Wrote to the seller, you can send today. The seller confirmed that there is in stock, will be able to send. The parcel was sent on the same day, thank you very much, fast delivery, the goods will match the description. Ordered from russia.
#1 ismael rueda
Jul 9, 2021

works like charm this TabScan T6PT3G Diagnosis VCI for Porsche Diagnostic Support CANFD DolP Used With OBD Remote Support From Professional Team is good quality, working very well
#1 Muhiddin Boga
Jun 9, 2021

very good
#1 Ruslan Ardziaka
Mar 9, 2021

Is ok!
#1 Luis Marty
Jul 9, 2021

working good
Previous: 2023 OBDSTAR Toyota-30 Cable Proximity Key Programming All Key Lost Support 4A and 8A-BA No Need to Pierce the Harness for X300DP Plus/ X300 Pro4
Next: 2023 OBDSTAR Nissan 40 BCM Cable Gateway Converter for X300 DP PLUS/ X300 PRO4/ X300 DP Key Master