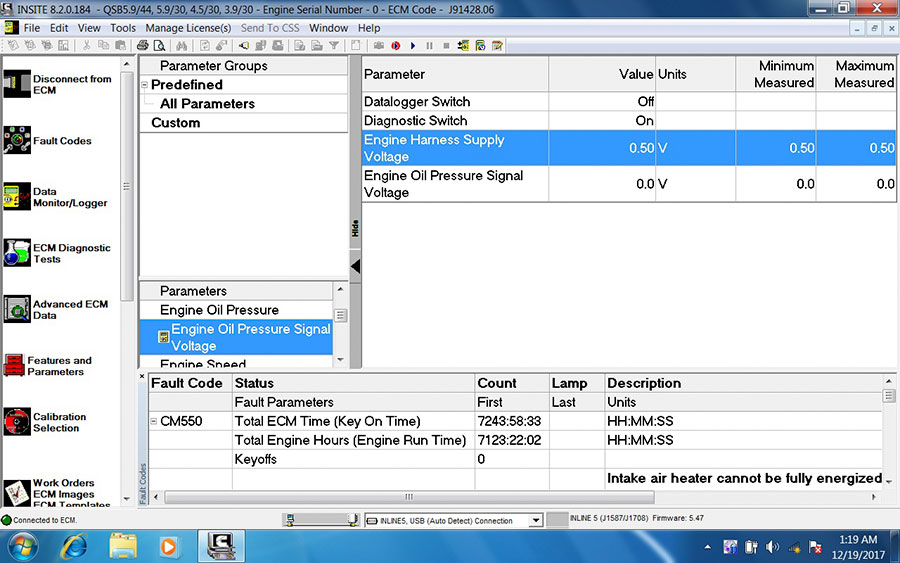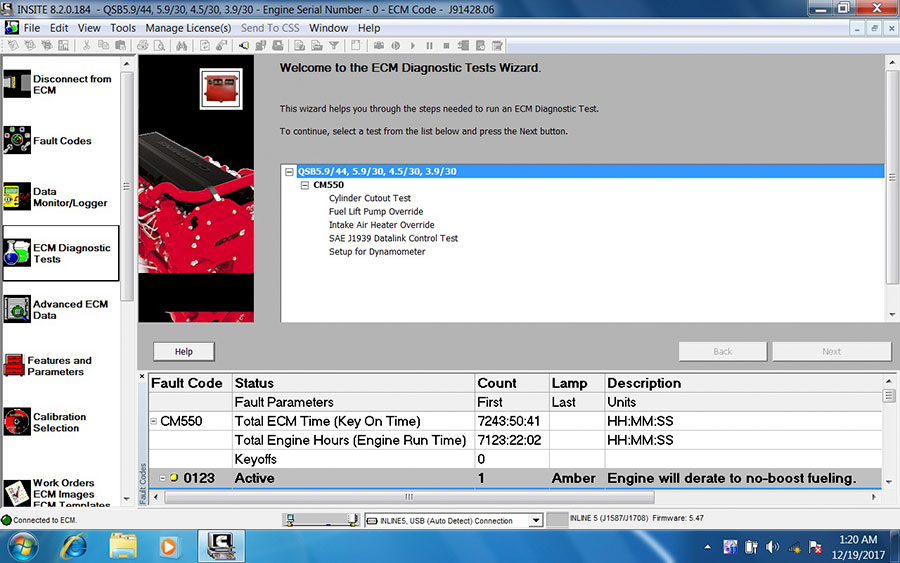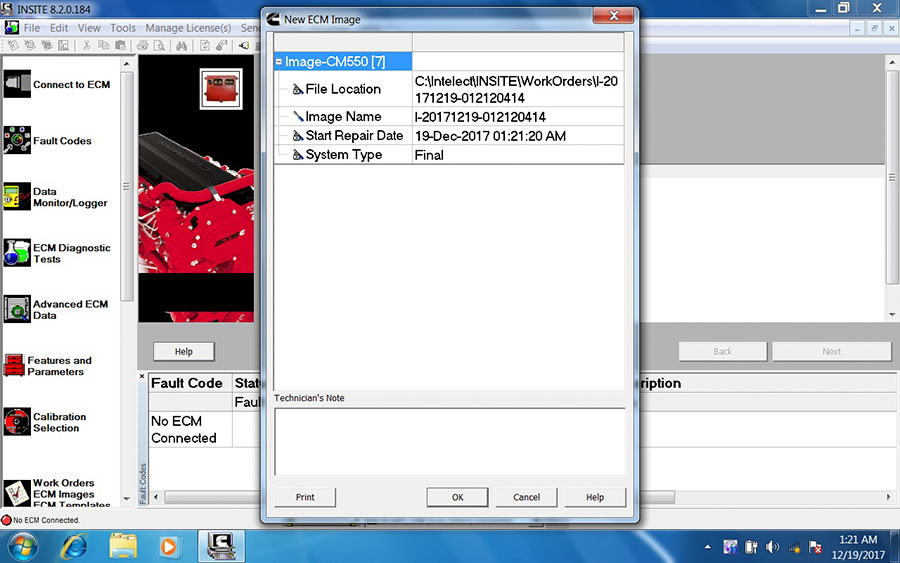 Description
Cummins INSITE 8.2 Software Lite Version Multi-languagesCummins INSITE 8.2 Software Compatible with Following hardware:
1.Cummins INLINE 6 Data Link Adapter
2.Cummins INLINE 5 Data Link Adapter
3.DPA5 Dearborn Protocol Adapter 5 Heavy Duty Truck Scanner
4.NEXIQ USB Link
5.XTruck USB Link
6.AUGOCOM H8 Truck Diagnostic Tool
Cummins INSITE 8.2Language:
English(united states)/Chinese(simplified)/Danish/Dutch/Finnish/French/German/Italian/Japanese/Korean/Norwegian/Portuguese/Russian/Spanish/Swedish/Turkish
Cummins INSITE 8.2 support win7 32
Cummins INSITE 8.2 is offered in four functional levels: Basic, Lite, RSGR and Pro, ranging from a read only access level to full-function access and capability for the service professional.
This is Cummins INSITE 8.2 Lite Version Support 500 times. Software need activation, one activation including 500 times.
Cummins INSITE 8.2 can provide your business with
• Trip and vehicle information
• Parameter and feature adjustment
• Accurate problem diagnosis
• Complete wiring diagram sand sensor location maps
• Step-by-step trouble-shooting information
• Fault tree information
• Fault code and symptom-based diagnostics
• Engine diagnostic tests
• Tools to create templates for a group of vehicles
• Fleet management/driver reward programs(Need purchase separetely)
•
Audi
t trail information
• Enhanced
ECM
security(Need purchase separetely)
Cummins INSITE 8.2 Functions:
Support SAE J1708/J1587 and J1939/CAN data links
Support USB full speed port at up to 2M baud rate
Support RS-232 PC/PDA serial port at up to 115.2k baud rate
It's fully compliant with TMC's RP1210 standard
Small enough to fit in pocket
Aluminum housing provides ruggedness
Derives 8 V to 50 V DC power from vehicle
Includes advanced processor for maximum speed and performance
Internal Flash memory allows firmware upgradeability
Includes 5 LEDs to indicate power and USB, RS-232, J1708/J1587, and J1939/CAN communications
Rated for -40° to +85° C operating temperature
Package Including:
1pc x Cummins INSITE 8.2 software with one activation
Reviews

13
#1 Marcio Teixeira Lima
Sep 9, 2018

perfect
#1 wail taim
Jul 9, 2018

Excellent!
#1 Arnt Erik Brekkvassmo
Apr 9, 2019

Everything perfect
#1 Gabriel Norbert Tinca
Jun 9, 2018

It came quickly. Everything works.Thank you to the seller. I will buy more here!
#1 manny lascano
Aug 9, 2018

All the best, very fast! Thank you!
#1 Jan Schwartz
Jul 9, 2018

Everything seems ok, but not yet tried
#1 alexis bernabe torres
Jan 9, 2019

The goods were sent quickly. this Cummins INSITE 8.2 Software Lite Version for Diagnose Function with 500 Times Limitation Support Multi-languages is good quality, working very well
#1 João Miguel Almeida
Aug 9, 2018

Will be than to check, i will add. So everything is wonderful.
#1 tracy williams
Jul 9, 2018

It works perfectly as you can see.
#1 Sergei Grigoriev
Aug 9, 2018

Received it via DHL,all good.thank you.
Previous: A++Quality INLINE 6 Data Link Adapter Heavy Duty Scanners Full 8 Cable Truck Profession Diagnostic Tools in CAN Flasher Remapper
Next: IVECO ELTRAC EASY Diagnostic Kit for Trucks and Heavy Vehicles with Software