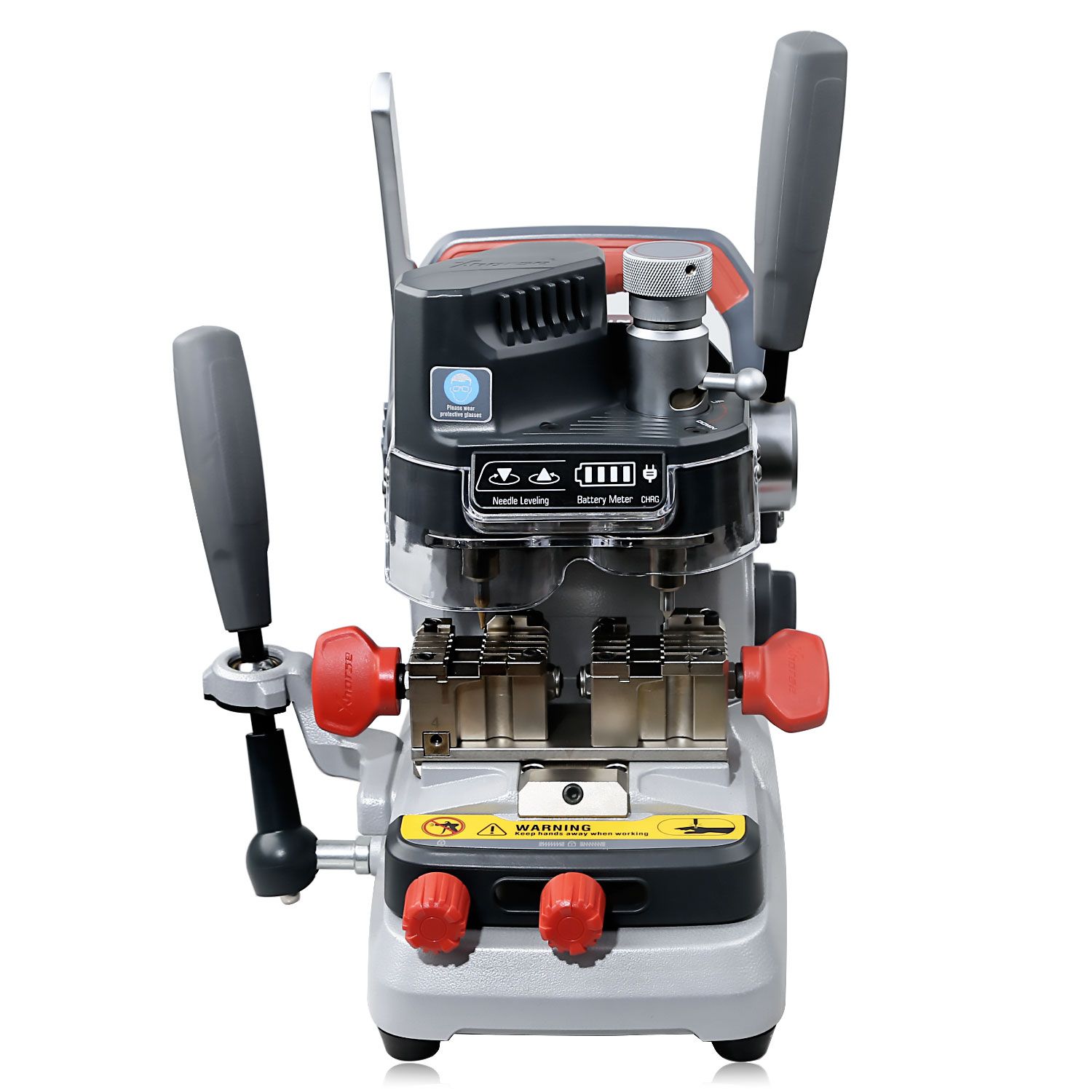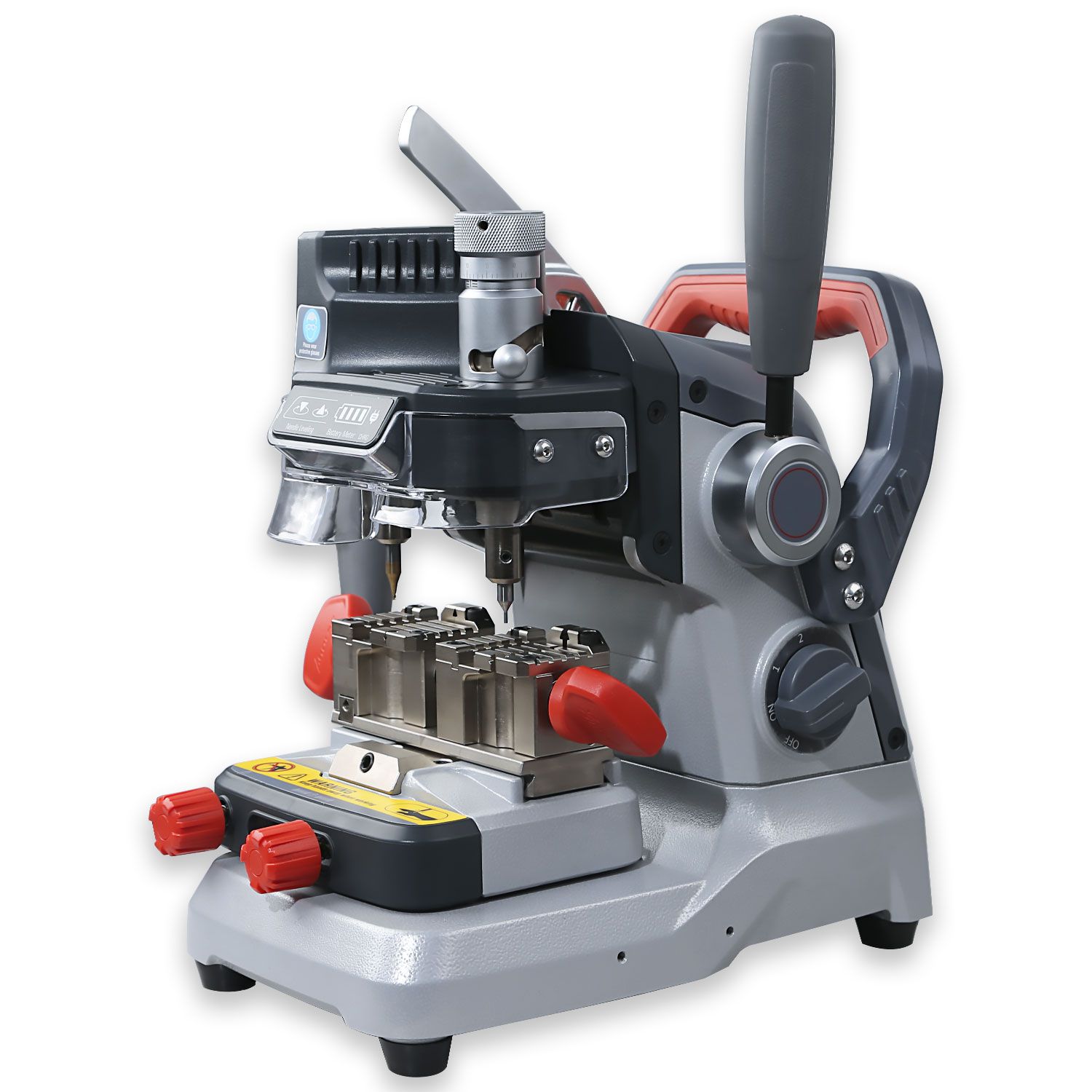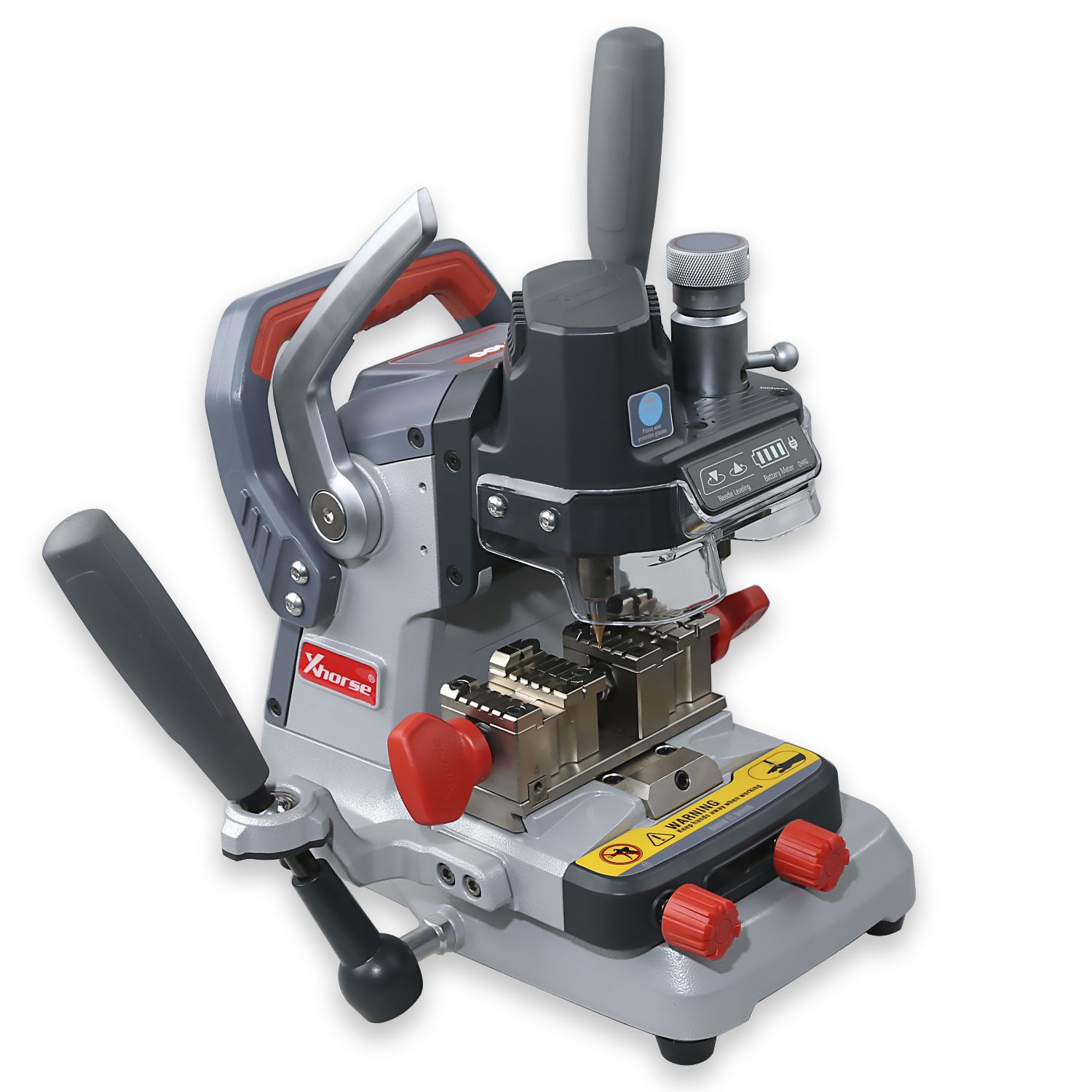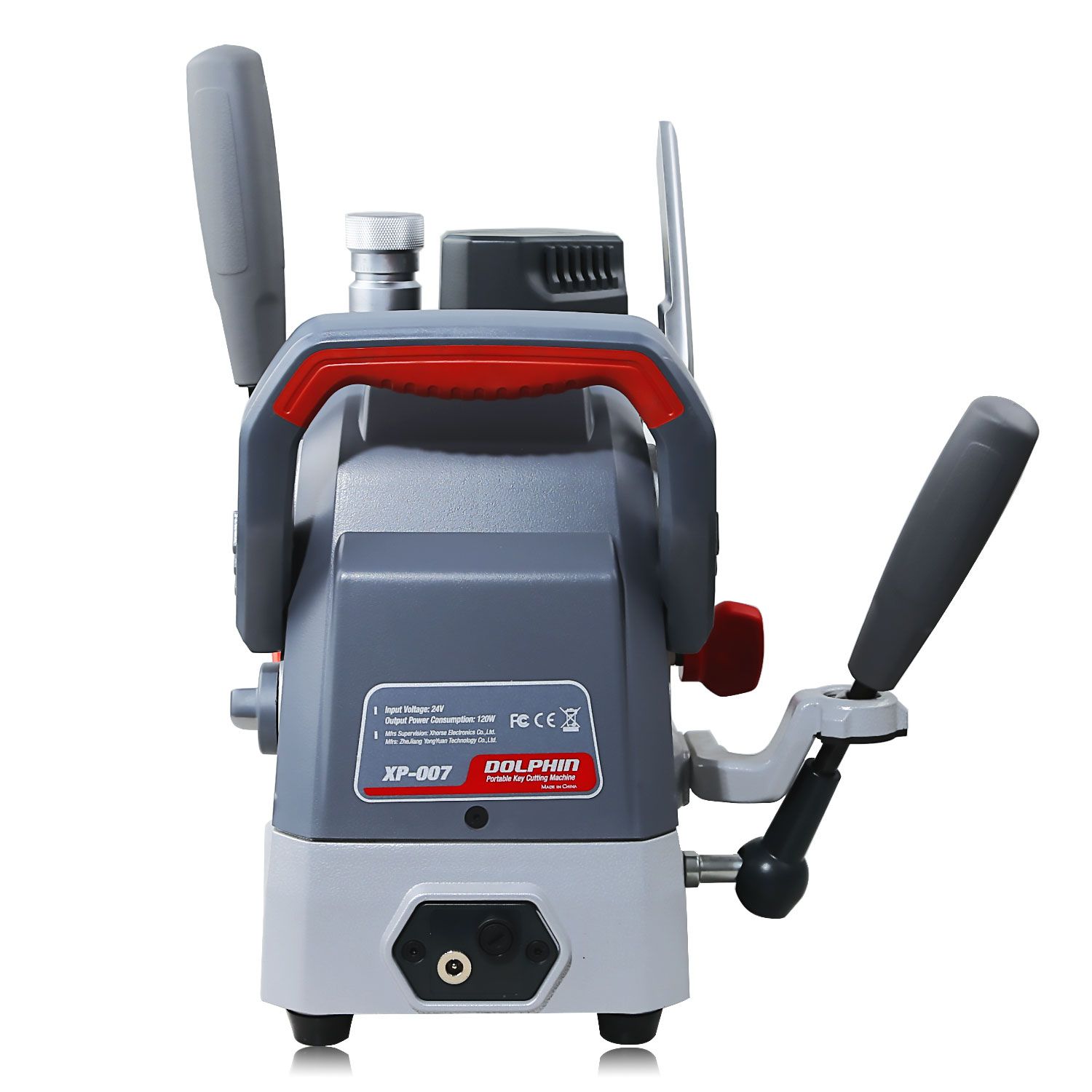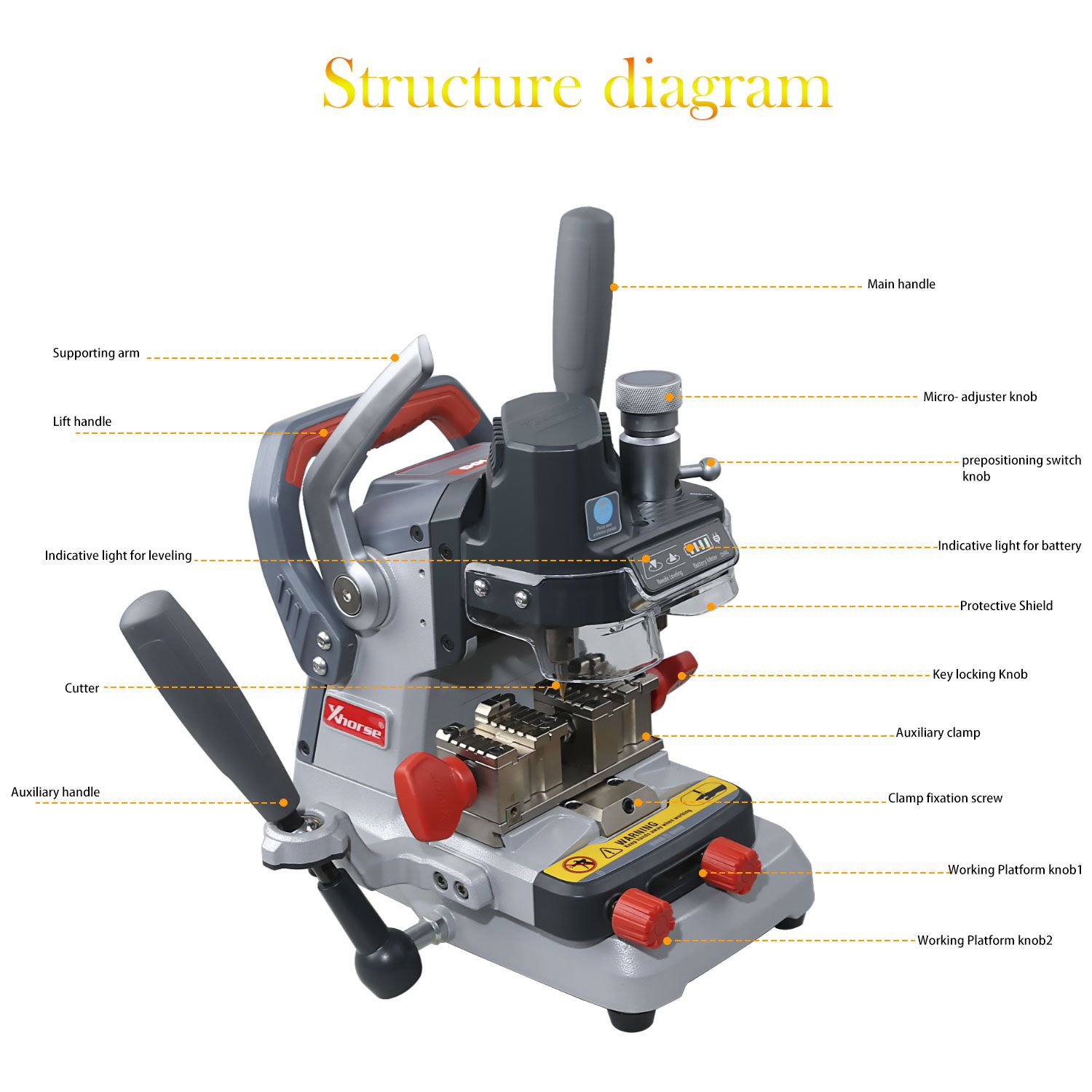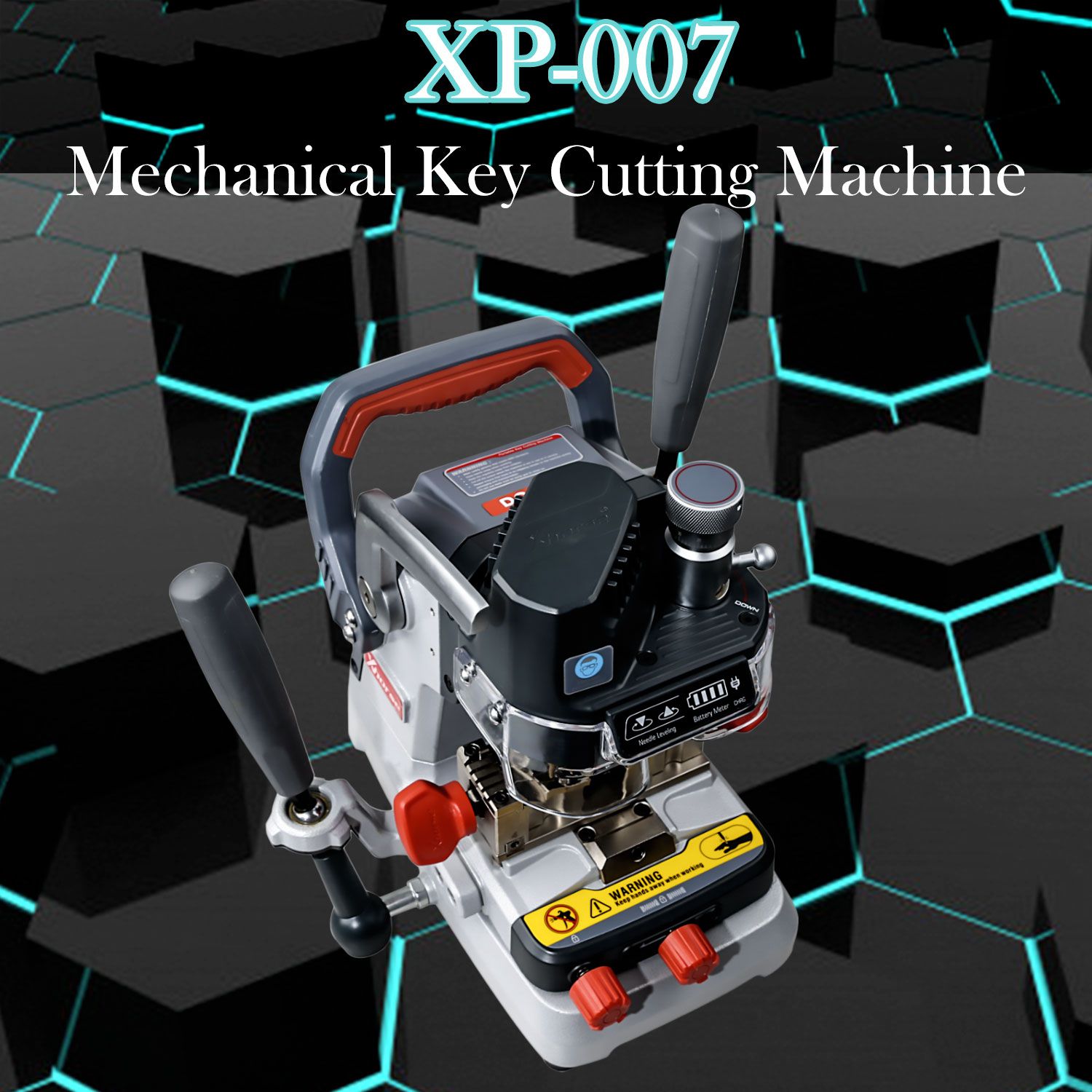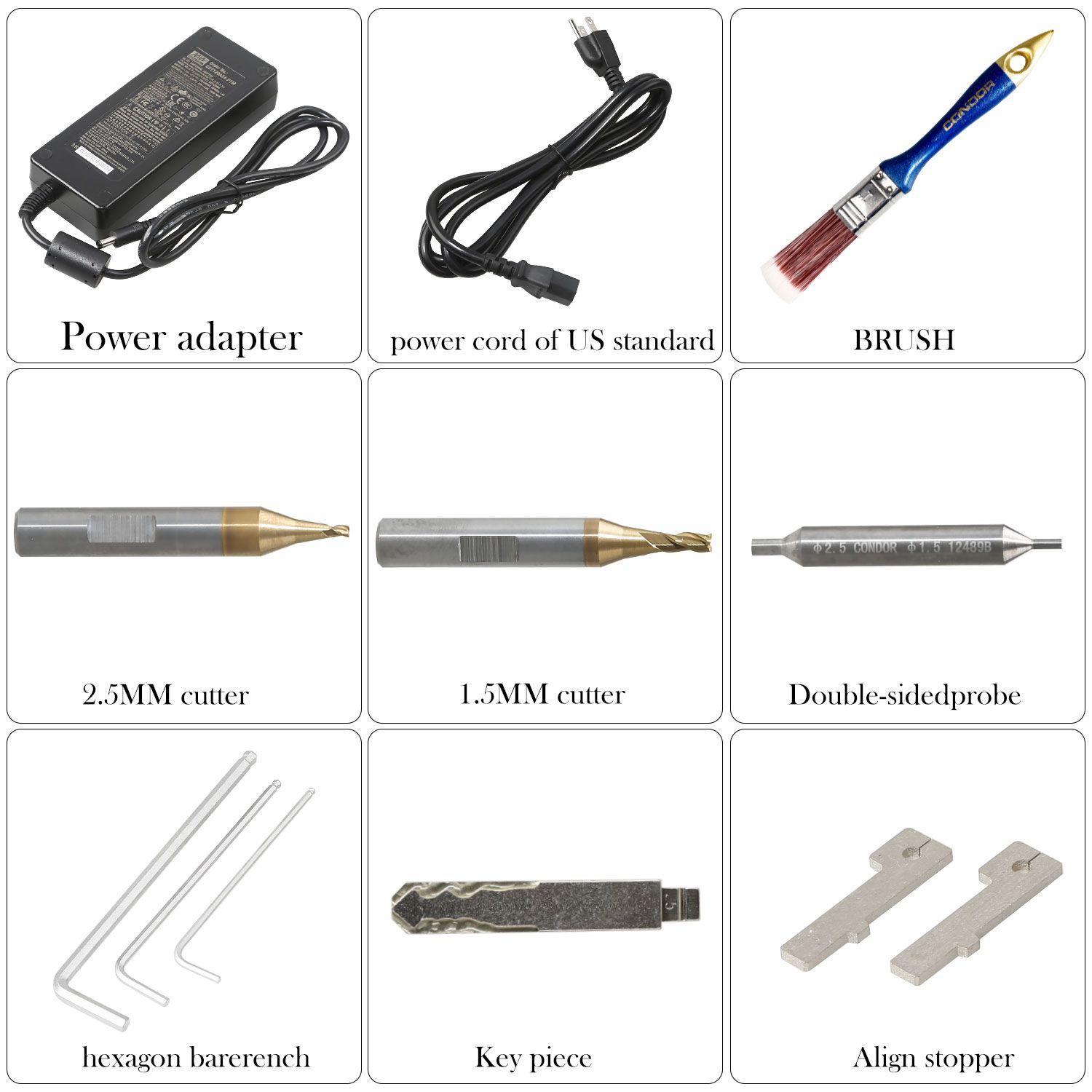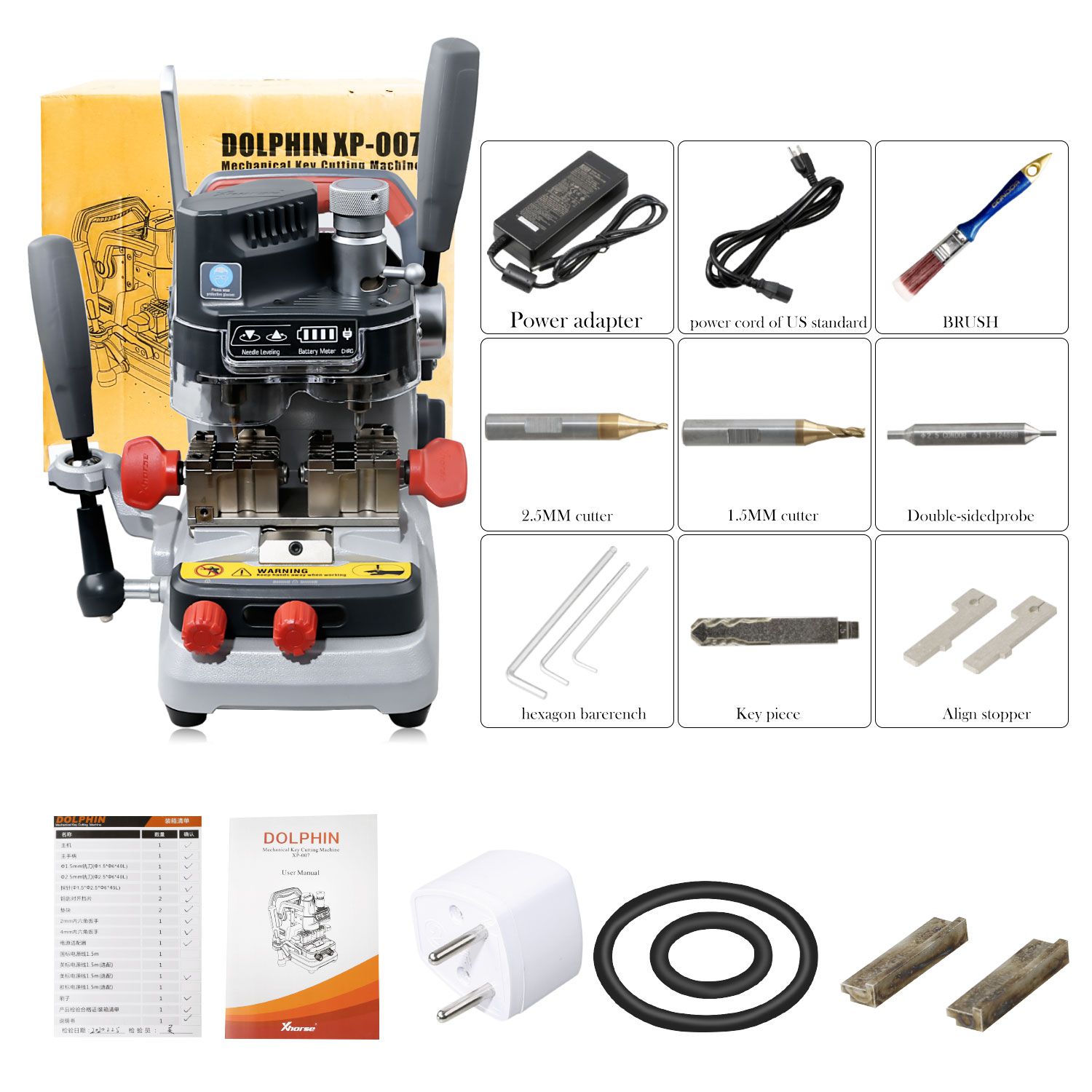 Description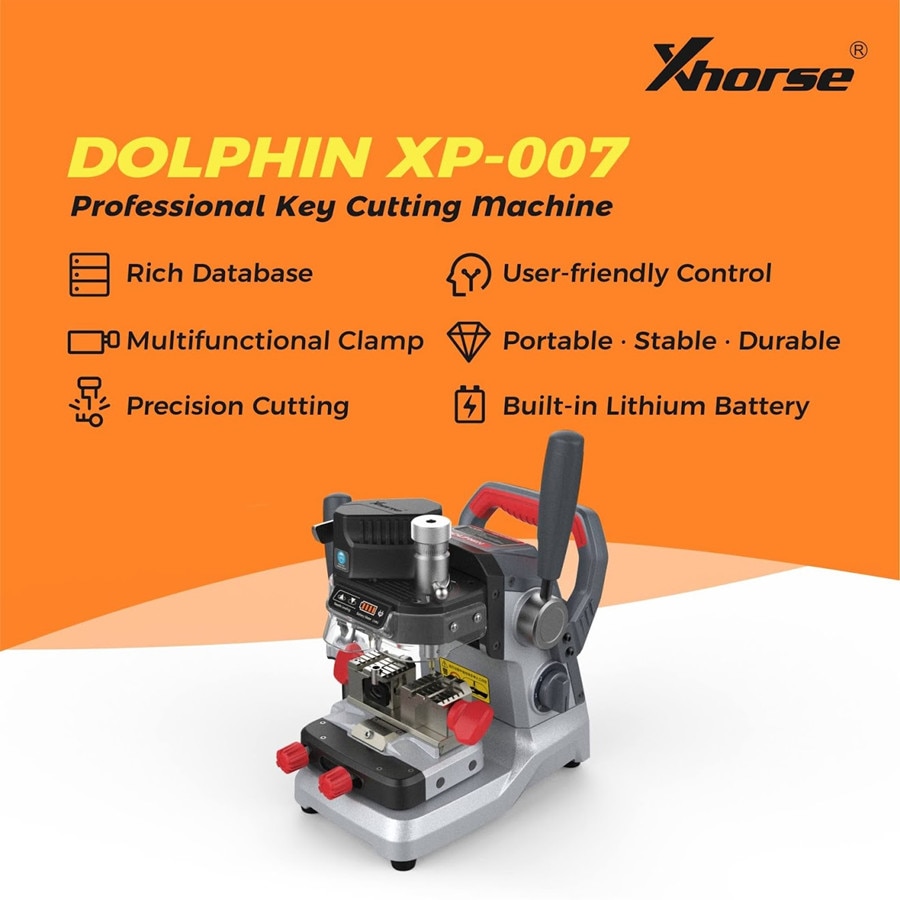 1. Work with Battery & Also power
2. Precision Production: All Aluminum Body Structure
3. Manufactured by Germany-Made DMG CNC Machine
4. 3-in-1 Machine Can Cut Dimple Keys, Laser Keys & Flat Keys for Bikes/ Car.
5. With Built-in Lithium Battery. Work with battery & also power, support cutting 150-200 Keys under no power conditions
6. Standard Equipped Multifunction Clamp, Only 1 clamp for all keys, no need to buy other clamp, save more. Supports High-Security Laser cut keys, Dimple keys, and Edge-Cut keys.
7. High Efficiency Cutting: 120W DC brushless motor, designed 2 switches for adjustment speed, high efficiency cutting, support multiple materials of the key blank.
8. Technical Service: 1 year warranty, free technical support, online service to provide remote control support.
9. Precision Cutting: With micro-adjust probe, Spring preloading type fine-tuning structure, ensure cutting accuracy; With this structure it can position the original key in advance, in case the spring vibrating caused cutting error, good for accuracy
The XP-007 Dolphin Manual Key Duplicator benefits from the same compact form factor as its big brother, the Dolphin code cutter. Weighing in at a mere 33 pounds, the XP-007 packs a mighty punch with its precision-
engine
ered 13,000 RPM motor firmly mounted inside of a lightweight-yet-rugged aluminum body. This manual duplicator contains the exact same powerful 64.75Wh battery as the Condor code
cutter
, which means you can duplicate hundreds of keys at your jobsite without having to worry about running auxiliary power. This is ideal for large-batch projects, such as office buildings and apartment complexes.
DOLPHIN XP-007 is equipped with a multi-function clamp that supports High-Security Laser cut keys, Dimple keys, and Edge-Cut keys.It is the latest portable manual
Key Cutting Machine
for High Security keys with a built-in battery inside. With the powerful 64.75Wh battery, you can duplicate 150-200 without having to worry about running out of power.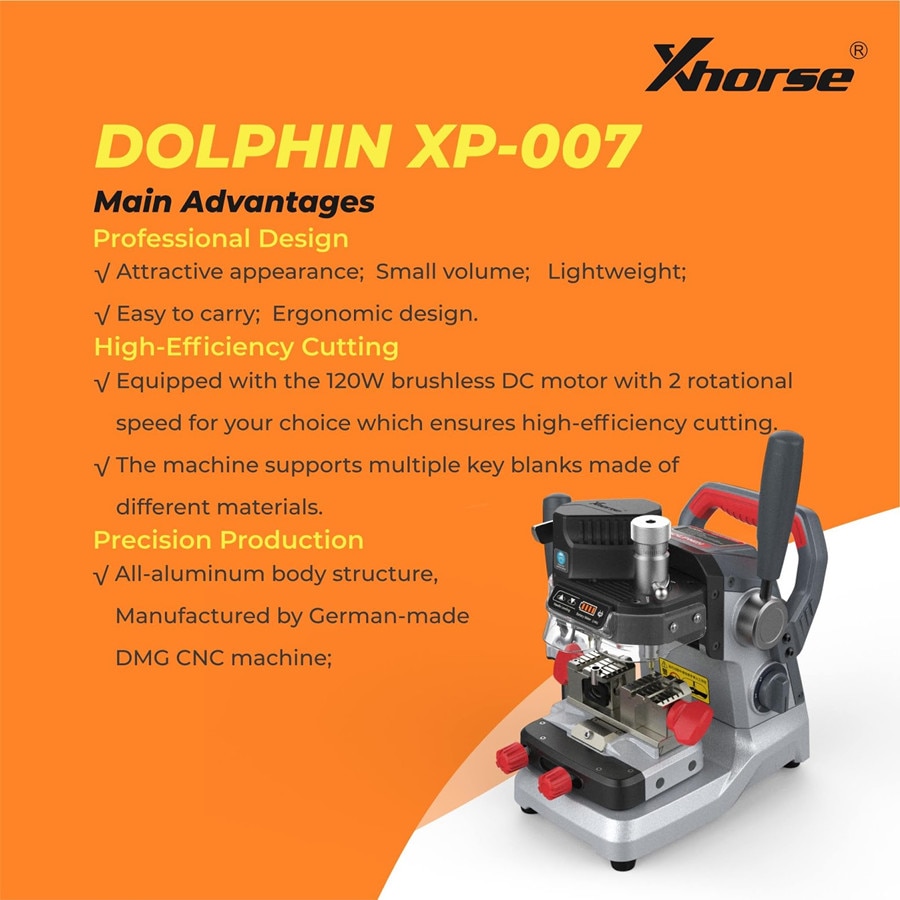 What's the Advantages of Dolphin XP-700?

1. Professional Design
* Attractive appearance;
* Small volume;
* Lightweight;
* Easy to carry;
* Humanized design.

2. Precision Production
All-aluminum body structure, Manufactured by German-made DMG CNC machine;

3. High-Efficiency Cutting
* Equipped with the 120W brushless DC motor with 2 rotational speed for your choice which ensures high-efficiency cutting.
* The machine supports multiple key blanks made of different materials.

4. Precision Cutting
* Support level electronic indicator light;
* Select high sensitivity linear slide;
* Equipped with pre-locating guide pin, Spring-type micro stroking preloading structure;
* Enhance the precision of key cutting;

5. Built-in Lithium Battery
* Select the well-known lithium battery which is stable and reliable;
* Support cutting work while not connecting to external power.

6. Multifunctional Clamp
The standard equipped multifunctional clamp applies to the duplication and processing of vehicle&house keys and support multiple processing methods such as Sided, Track, Dimple, and Tibbe.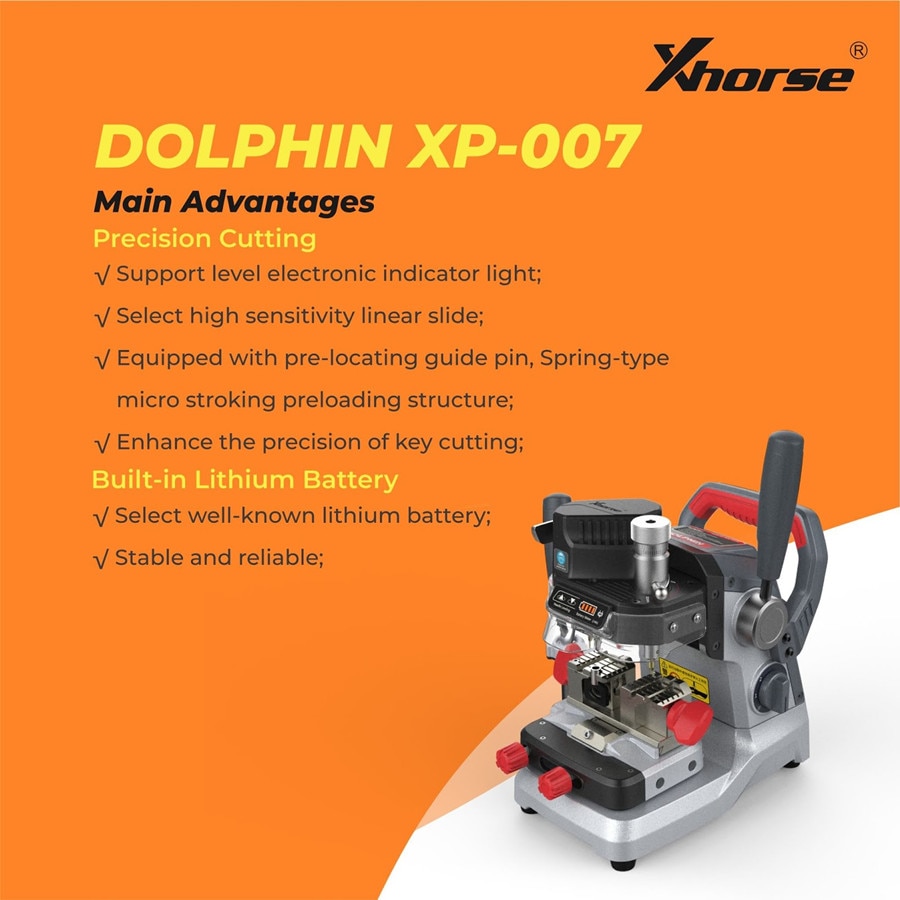 Supported Key Type: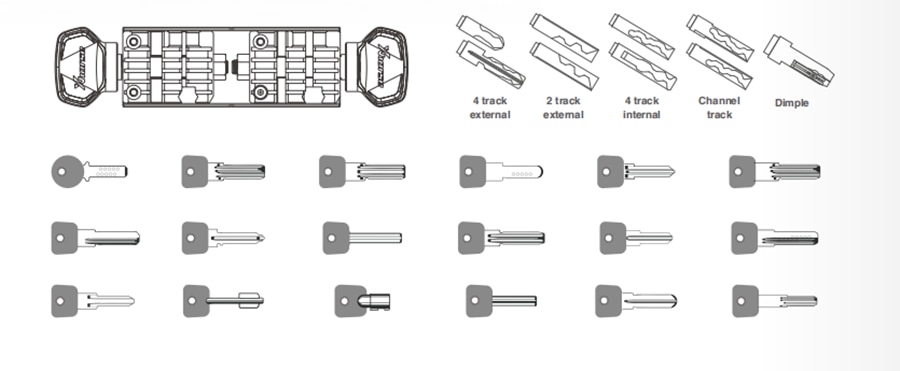 Key Type

Schema

Clamp Side

Illustration

2 Track External

A/B

1.The key type available

for side A and D are the

same,please make the

selection according to

the cutting depth

2.When cutting dimple

key,please use the

specific

cutter

.

A/C

4 Track External

A/D

A/D

Channel Track

A/D

A/B

A/C

4 Track Internal

A/D

Dimple

A/D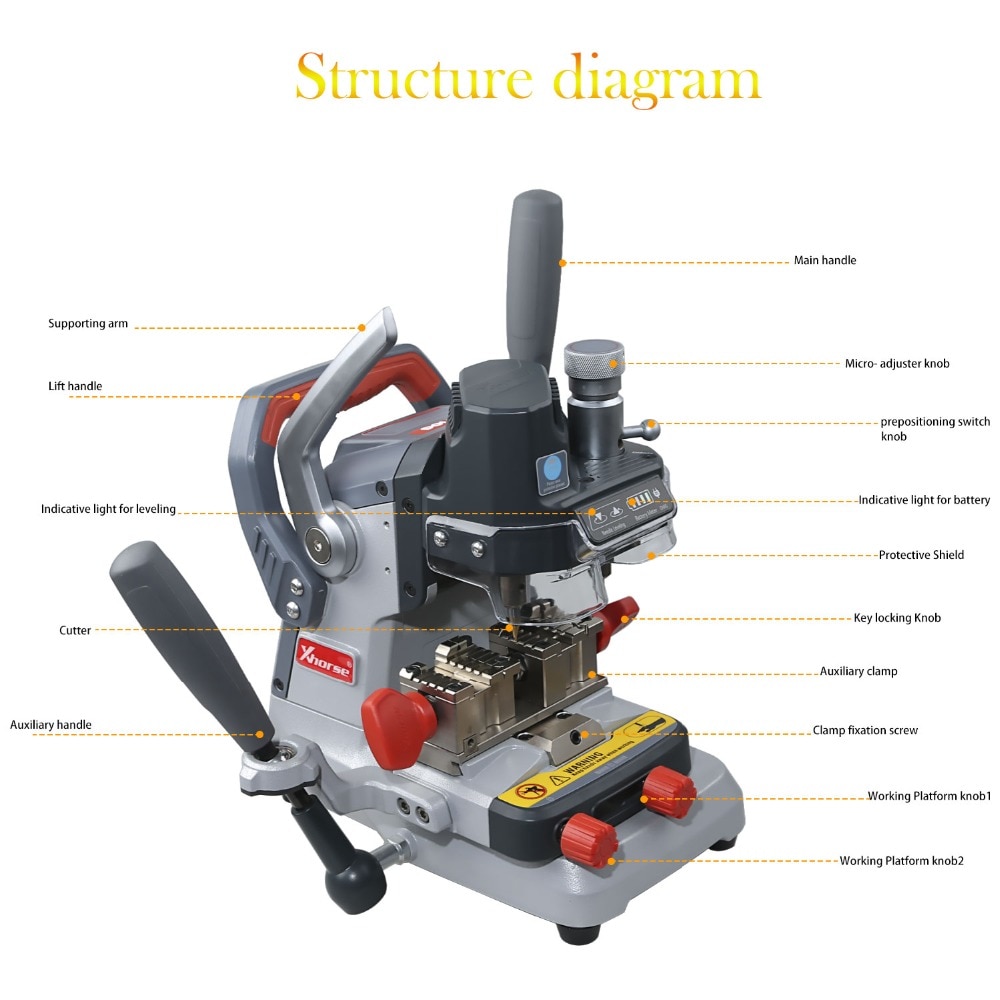 Xhorse
DOLPHIN XP007 Specifications:
Charging Voltage: 12-18V
Battery Capacity: 64.75Wh
Consumption: 120W
Main motor speed: Highest:13000 RPM switch 1:7000 RPM switch 2:10000 RPM
Rated Torque: Switch 1:0.12 N.M Switch 2:0.16 N.M
Travel of Spindle: 25mm
Table Travel: Transverse 36mm Portrait 48mm
Working temperature: 0-50℃
Working Humidity: 0-90%
Net Weight: 11.5Kg
Gross Weight: 14Kg
Machine Dimension: 282*246.5*355mm
Package Dimension: 365*325*350,mm
Package List:
1pc x
Key Cutting Machine
unit
1pc x Power adapter
1pc x power cord of US standard
1pc x Brush
1pc x 2.5mm
cutter
1pc x 1.5mm Cutter
1pc x Double-sided robe
3pcs x Hexagon barerench
1pc x Key piece
2pcs x Align stopper
1pc x User manual
2pcs x Shim
1pc x Product quality certificate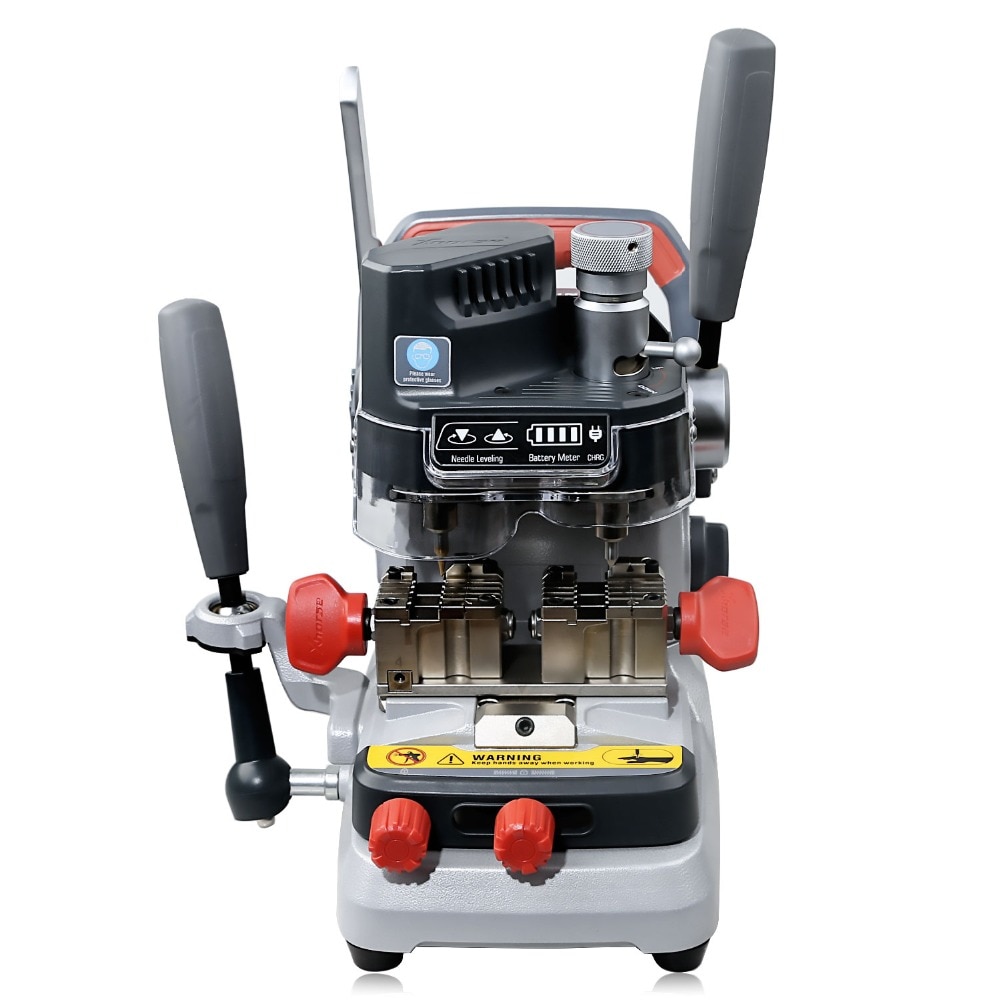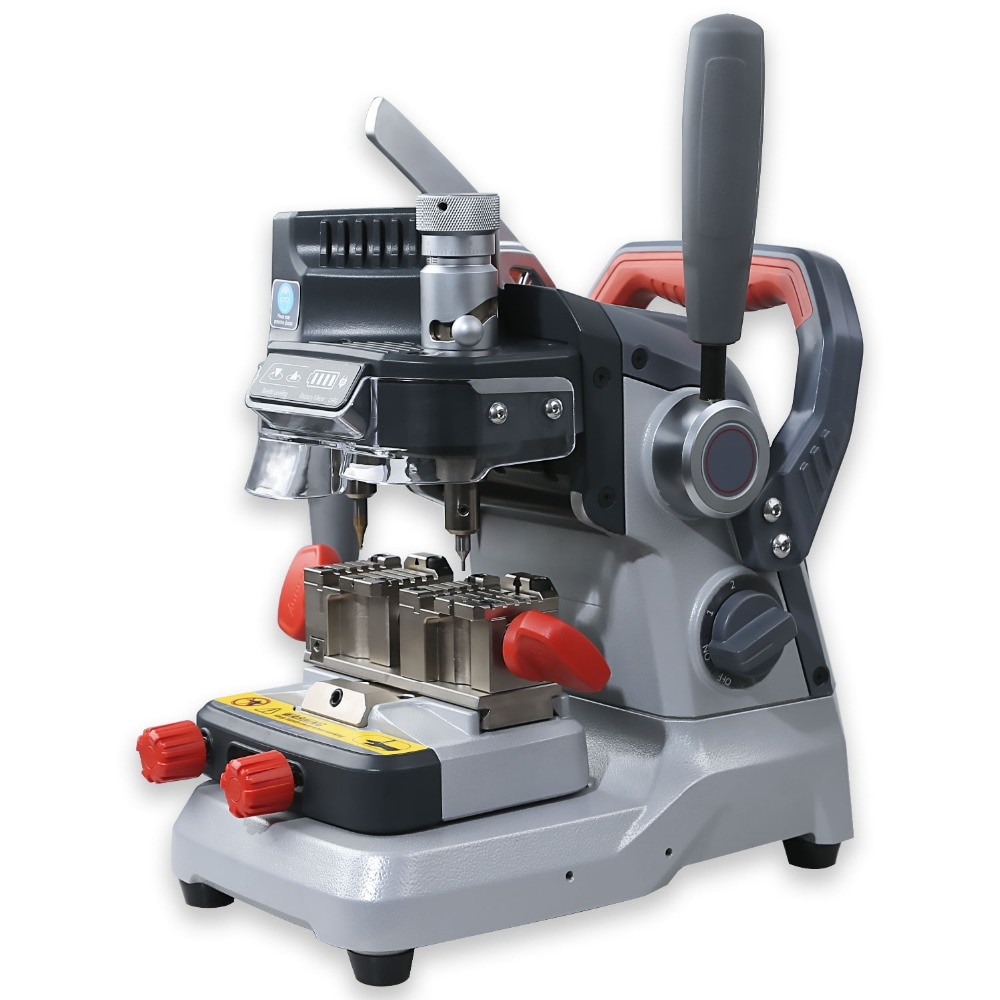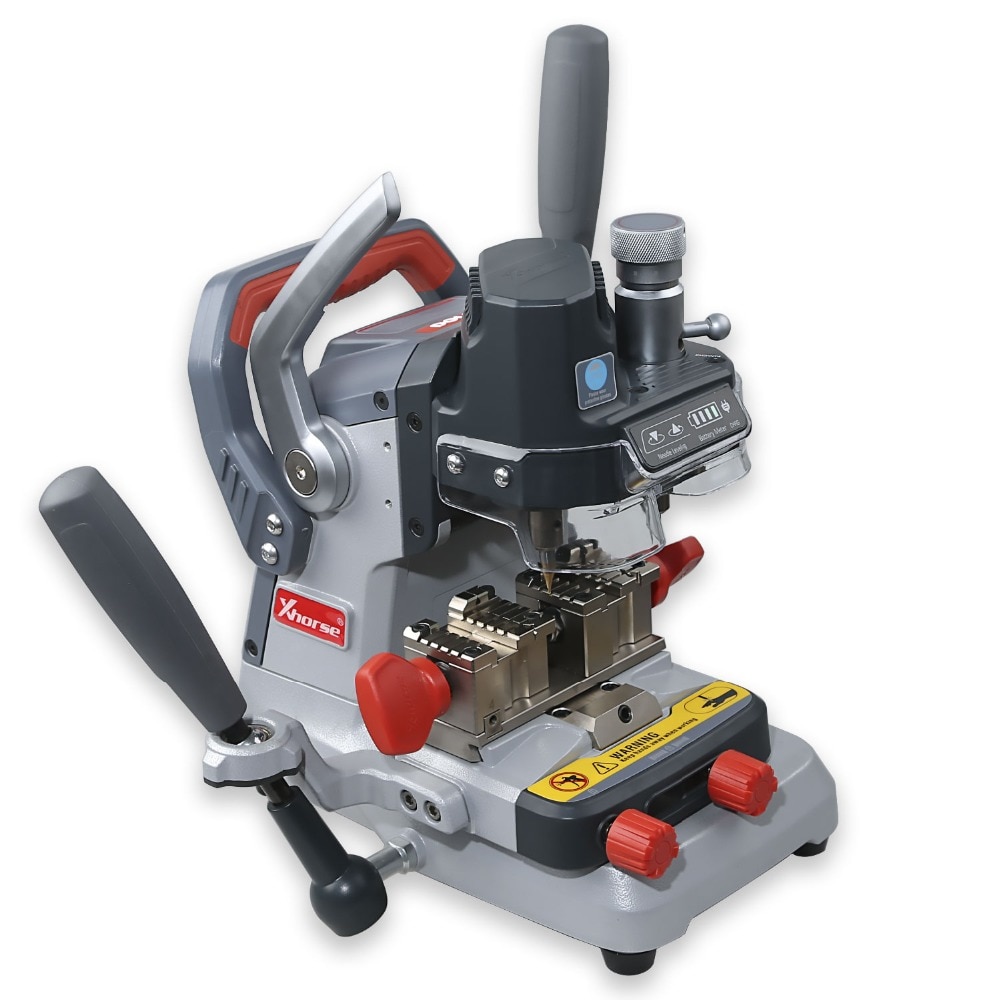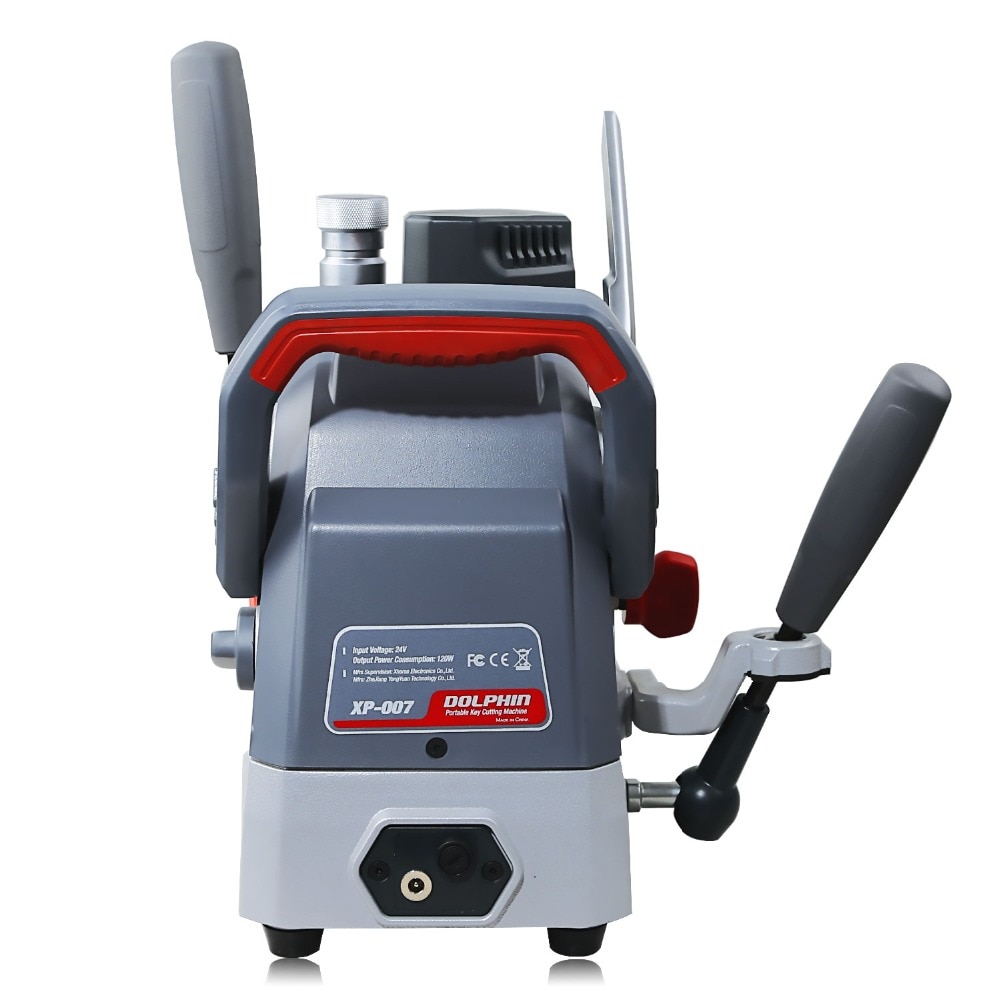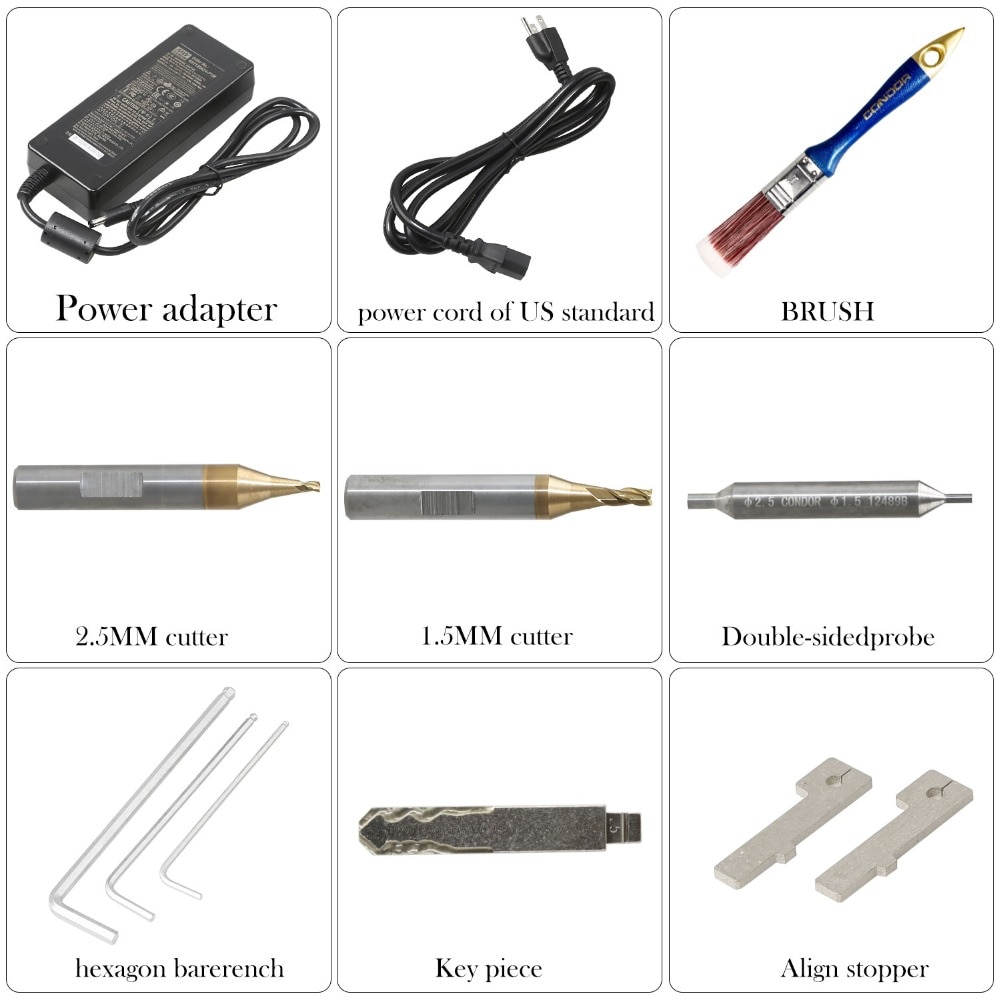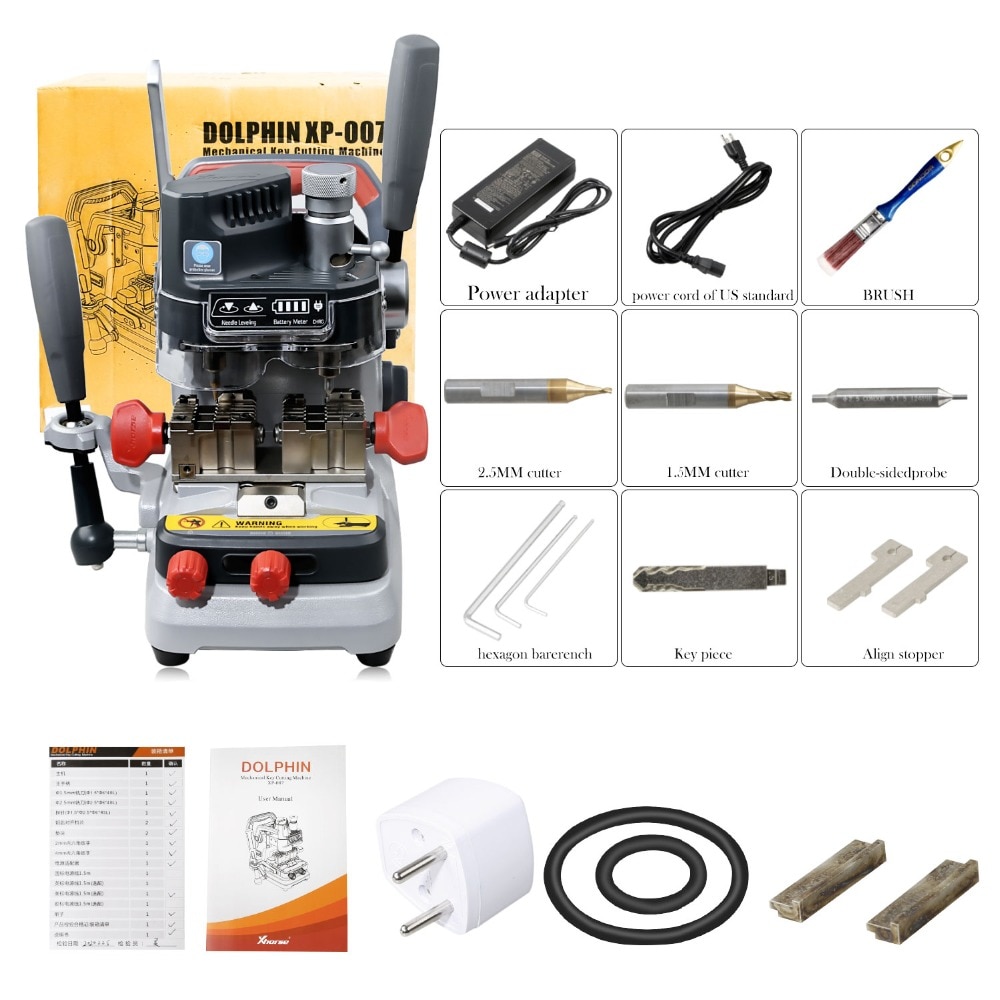 Reviews

13
#1 jessica yip
Feb 9, 2019

Quality is good. I will test function later.
#1 caleb ajibade
Nov 9, 2018

All OK very fast delivery…
#1 omar albalout
Mar 9, 2019

now I have the product, now i can learn to use it. NO QUESTIONS ON USE! Google is your friend, learn to search. Thank you & recomended seller
#1 FRanco Piovan
Aug 9, 2018

All the best works great!
#1 Elmo Miguel Zwirtes
Mar 9, 2019

Thanks working perfect!!!!!
#1 johndru
Oct 9, 2018

very good are satisfied with fast shipping
#1 pierre dincher
Jul 9, 2018

Fast delivery, good quality. this Xhorse Condor DOLPHIN XP007 Manually Key Cutting Machine for Laser, Dimple and Flat Keys is good quality, working very well
#1 Bradley Clore
Jun 9, 2018

Works, everything is fine!
#1 Moji Ahmadi
Feb 9, 2019

Goods very solid and consistent with the description
#1 AveldAlteta AveldAlteta
Sep 9, 2018

Works just great, I am totally inpressed! very good!
Previous: Volkswagen 35xx Test Platform VW ECU Adapting Key Making
Next: Porsche PIWIS 3 VCI LITE with V38.2 Piwis Software Full Set with New Lenovo 330