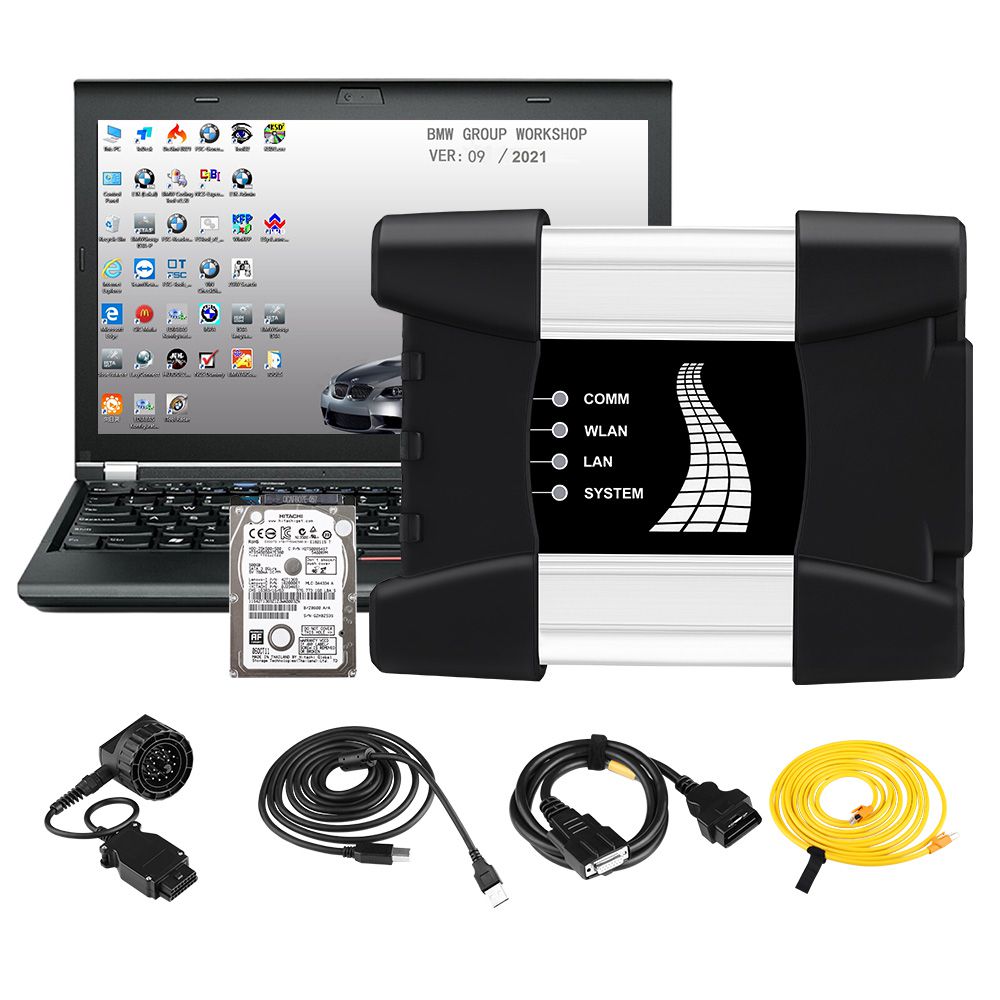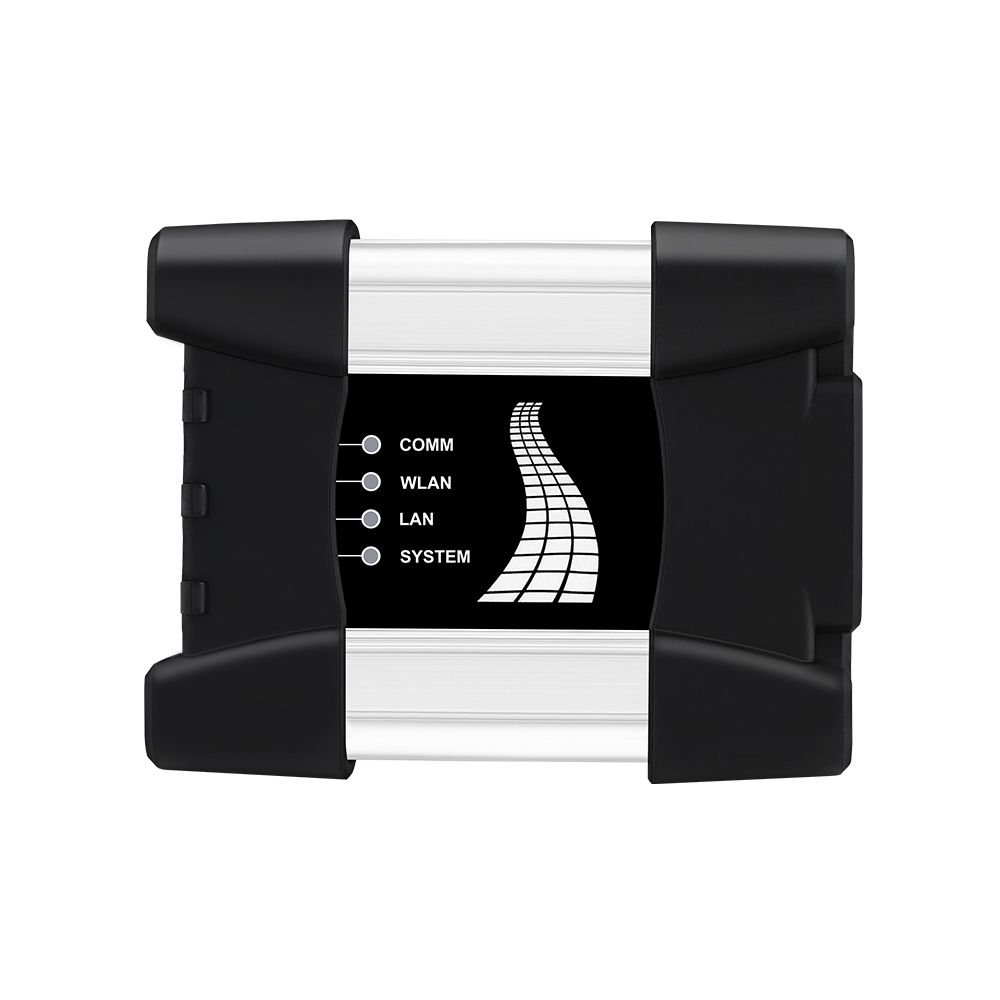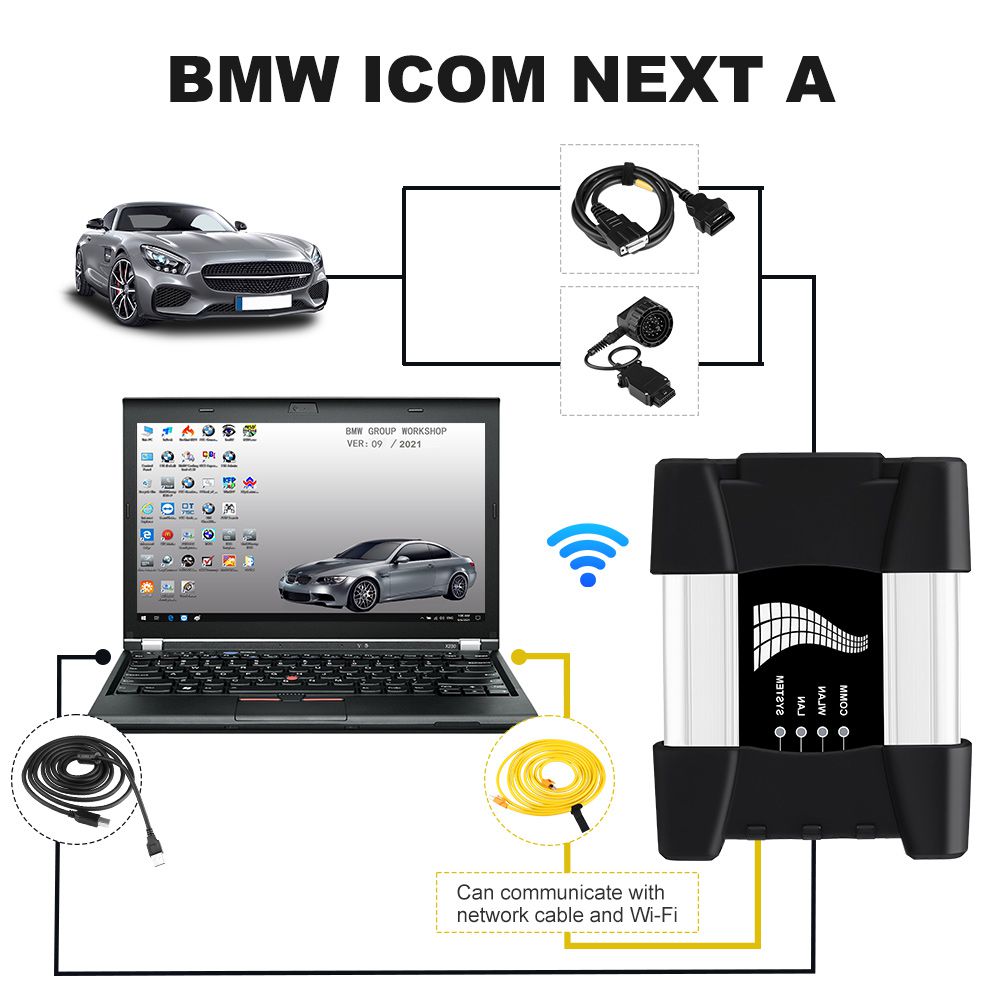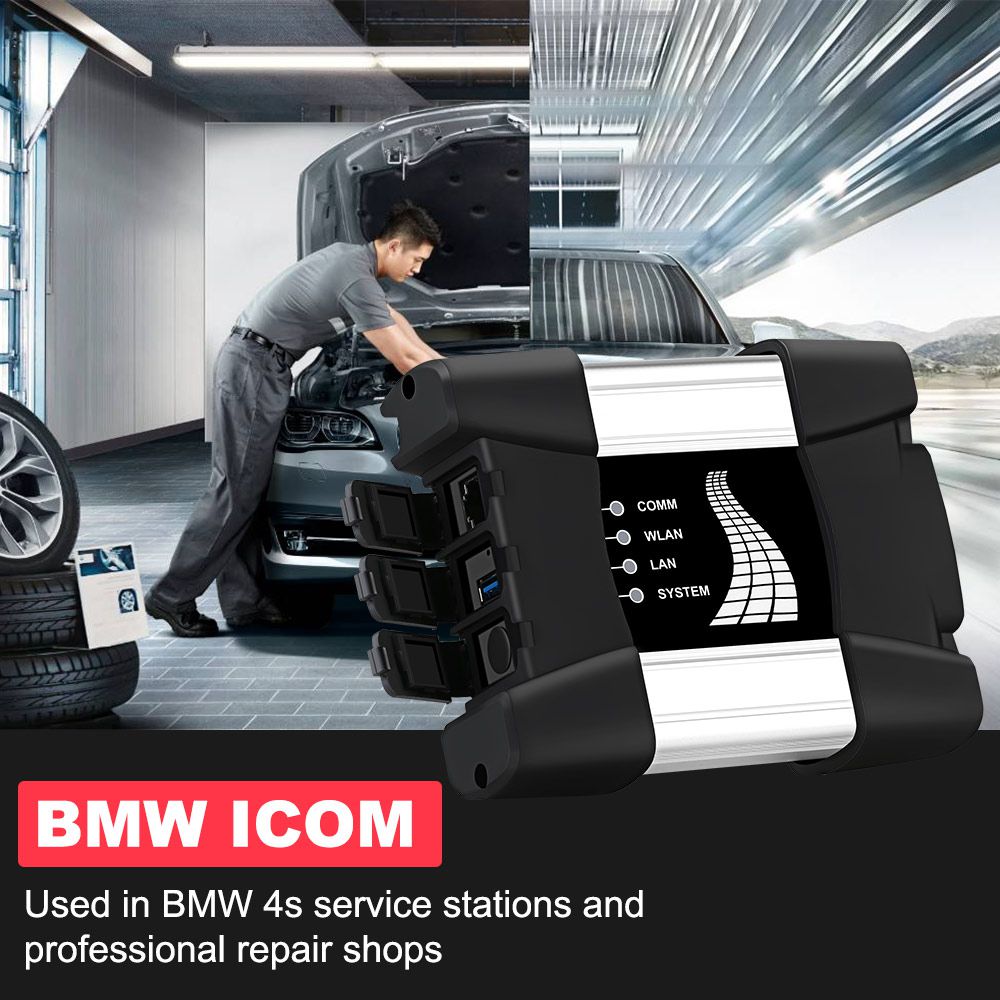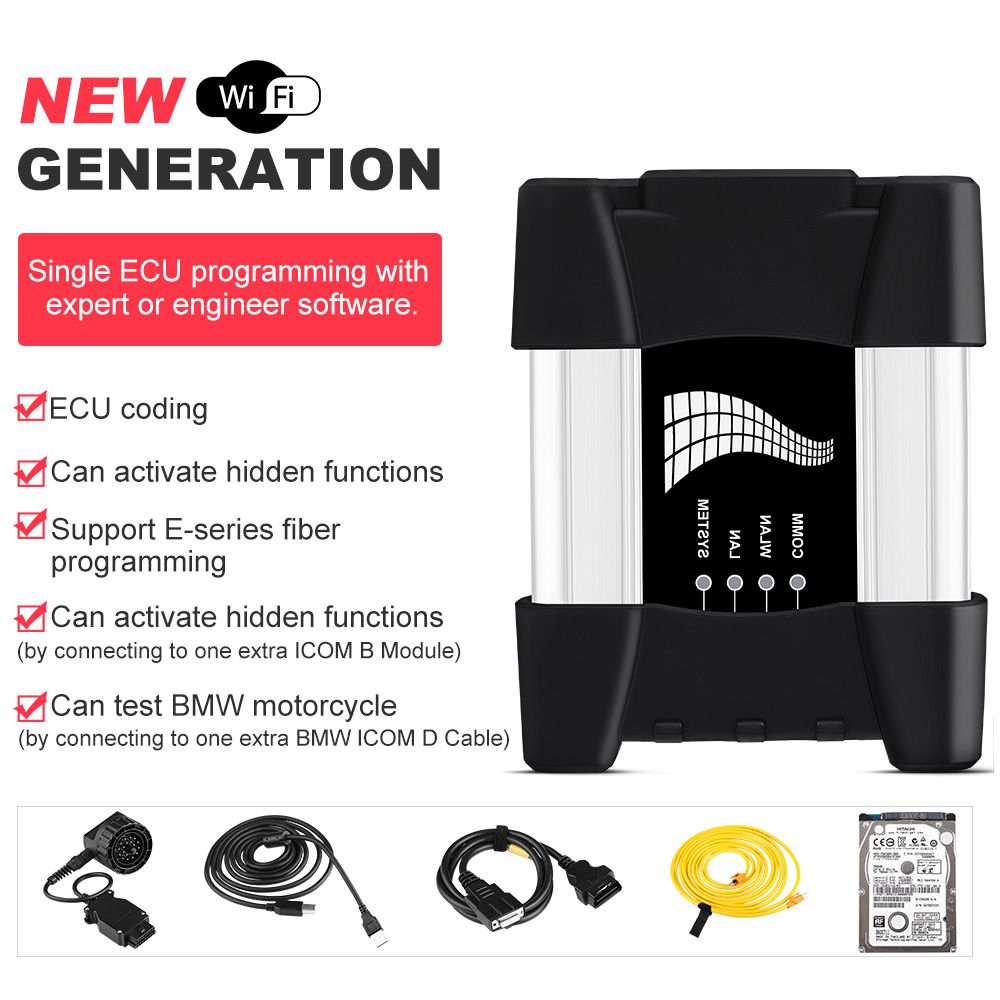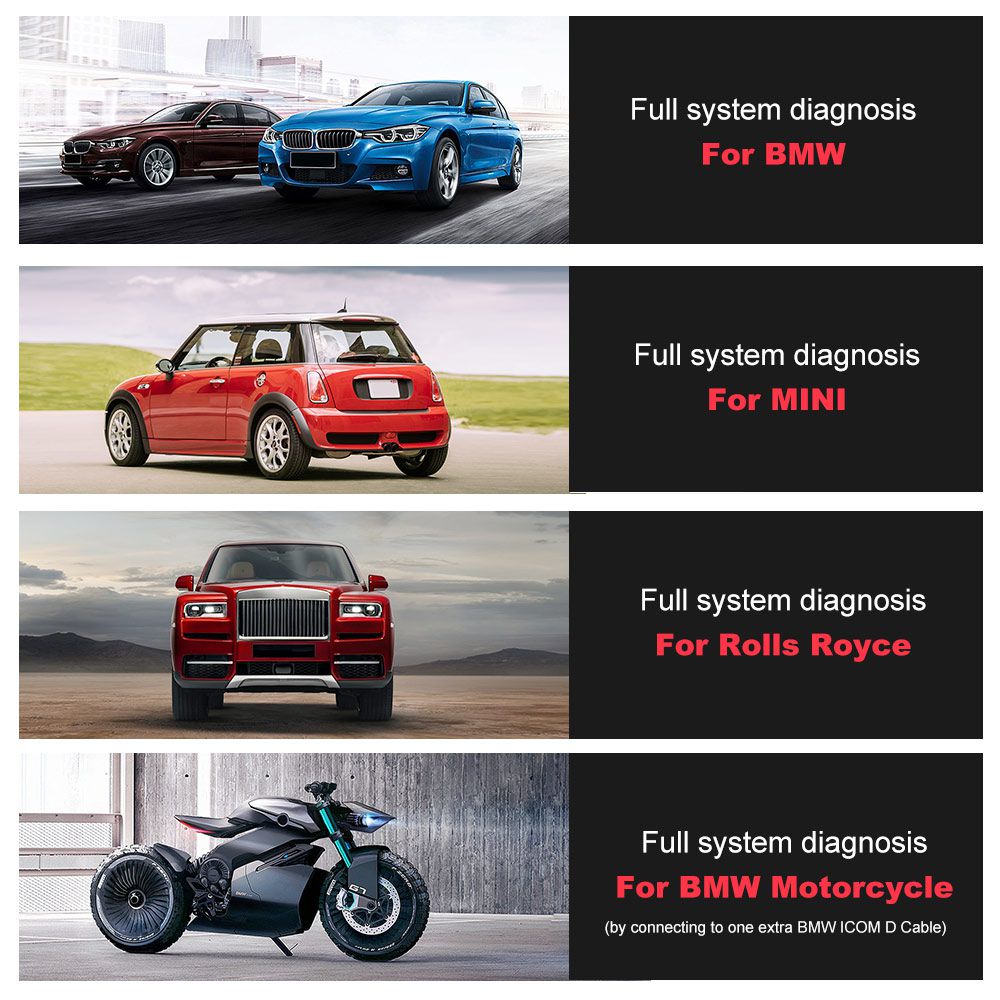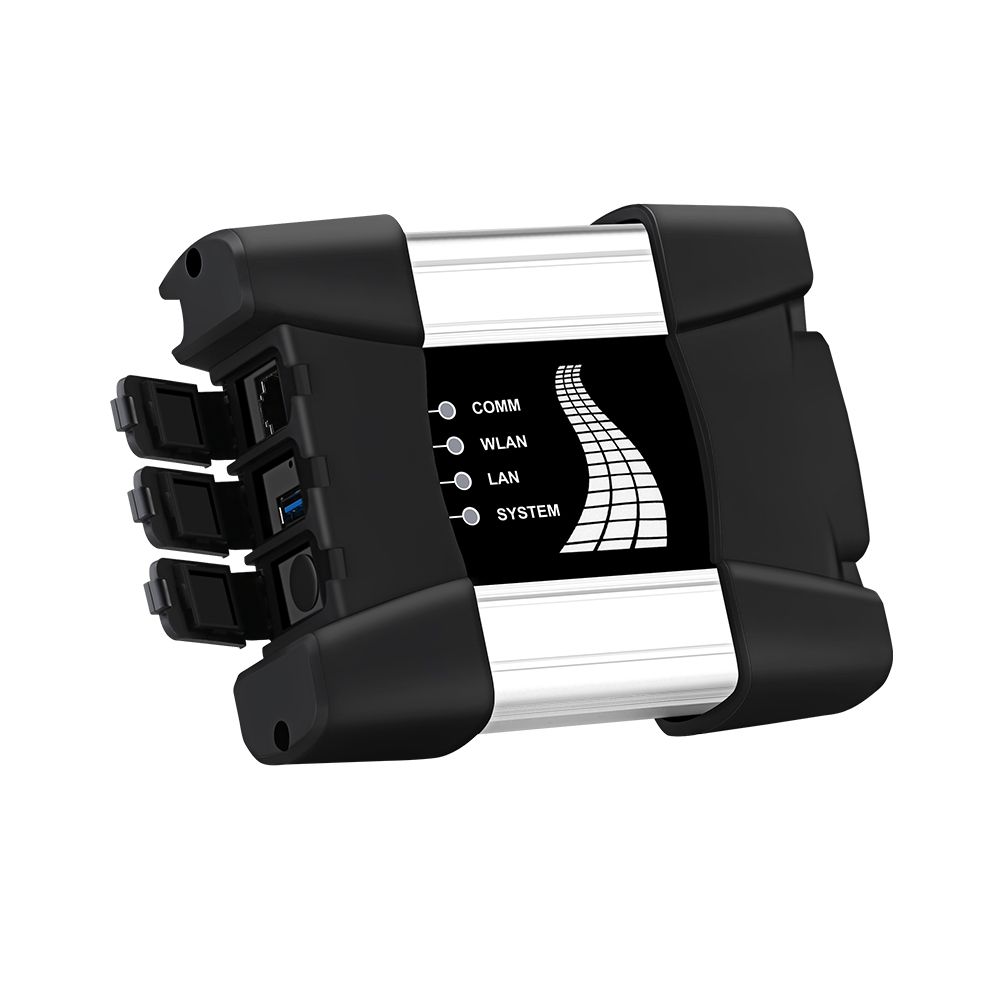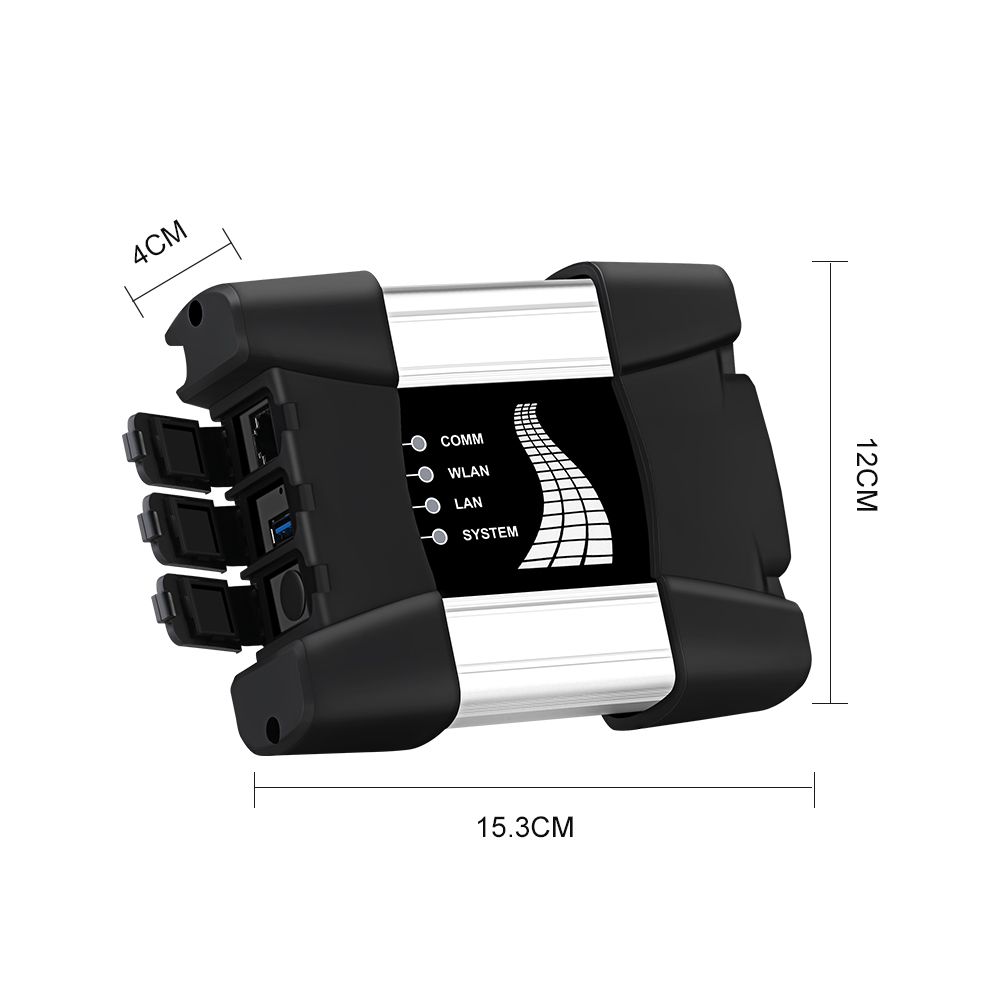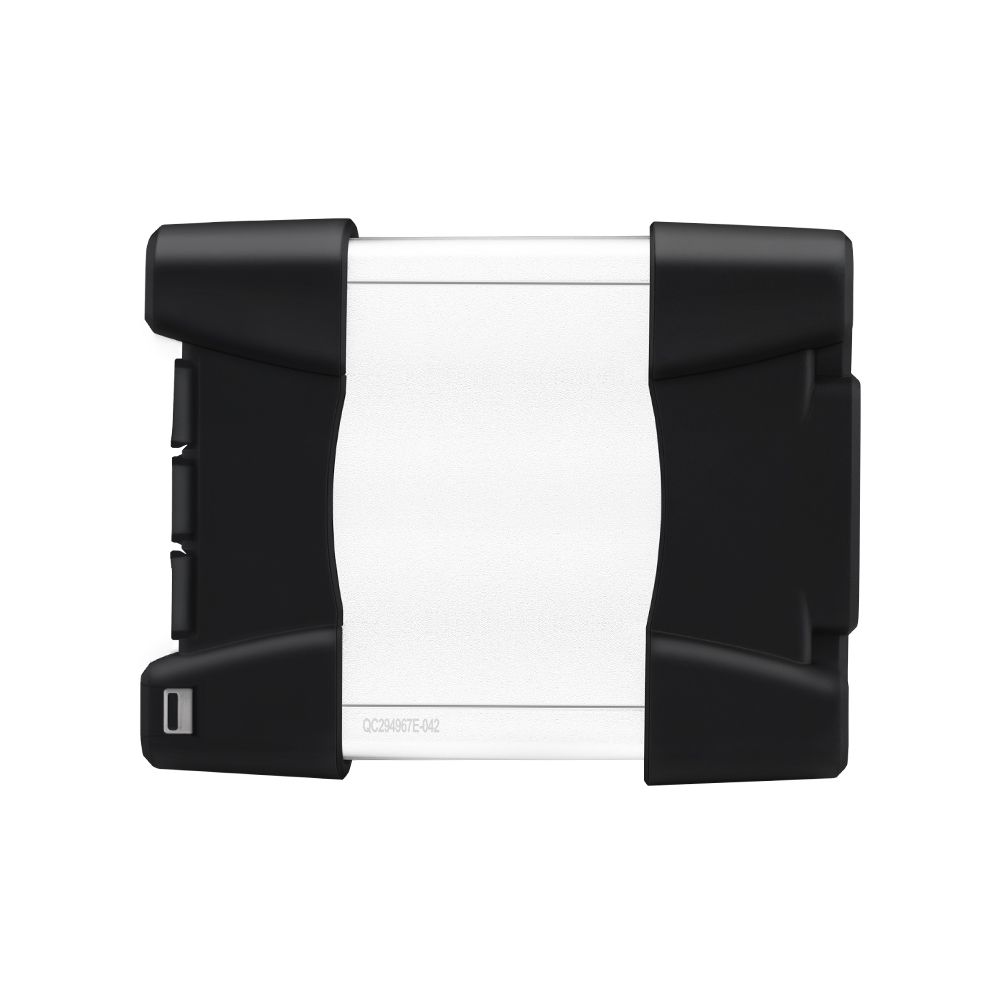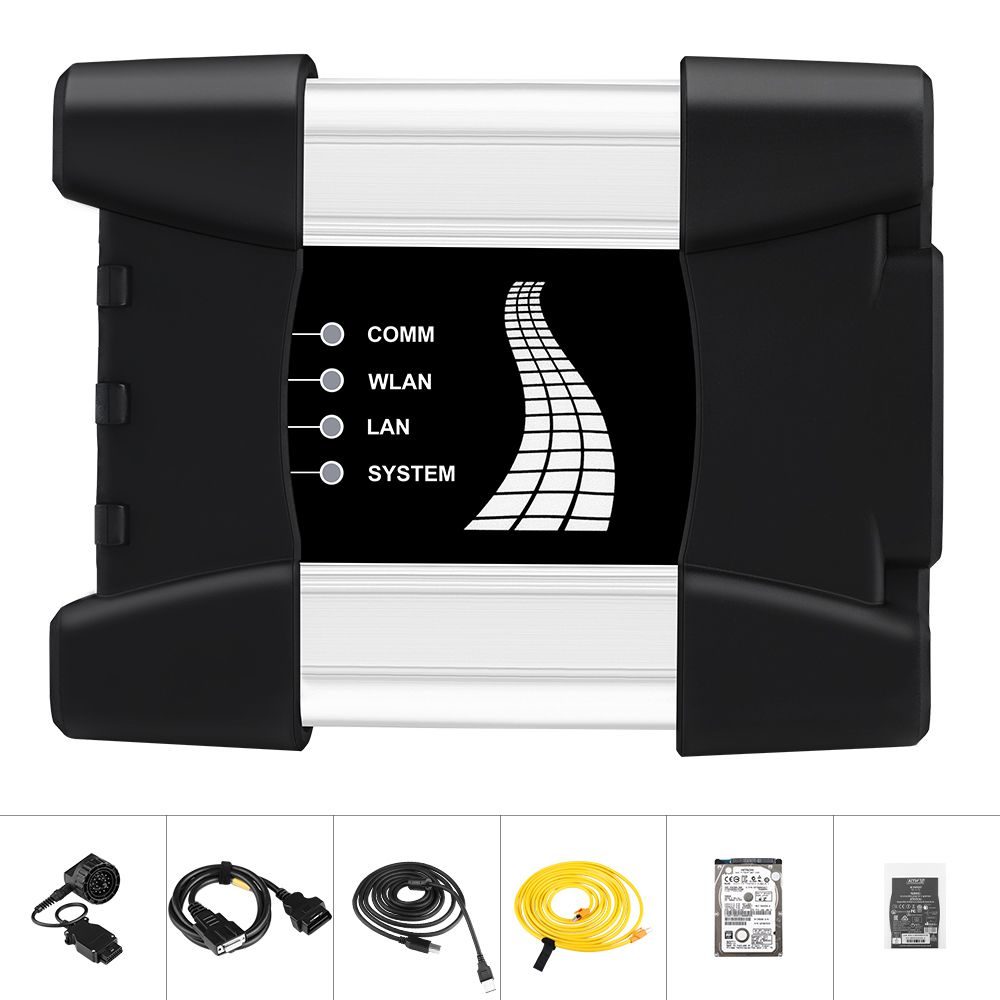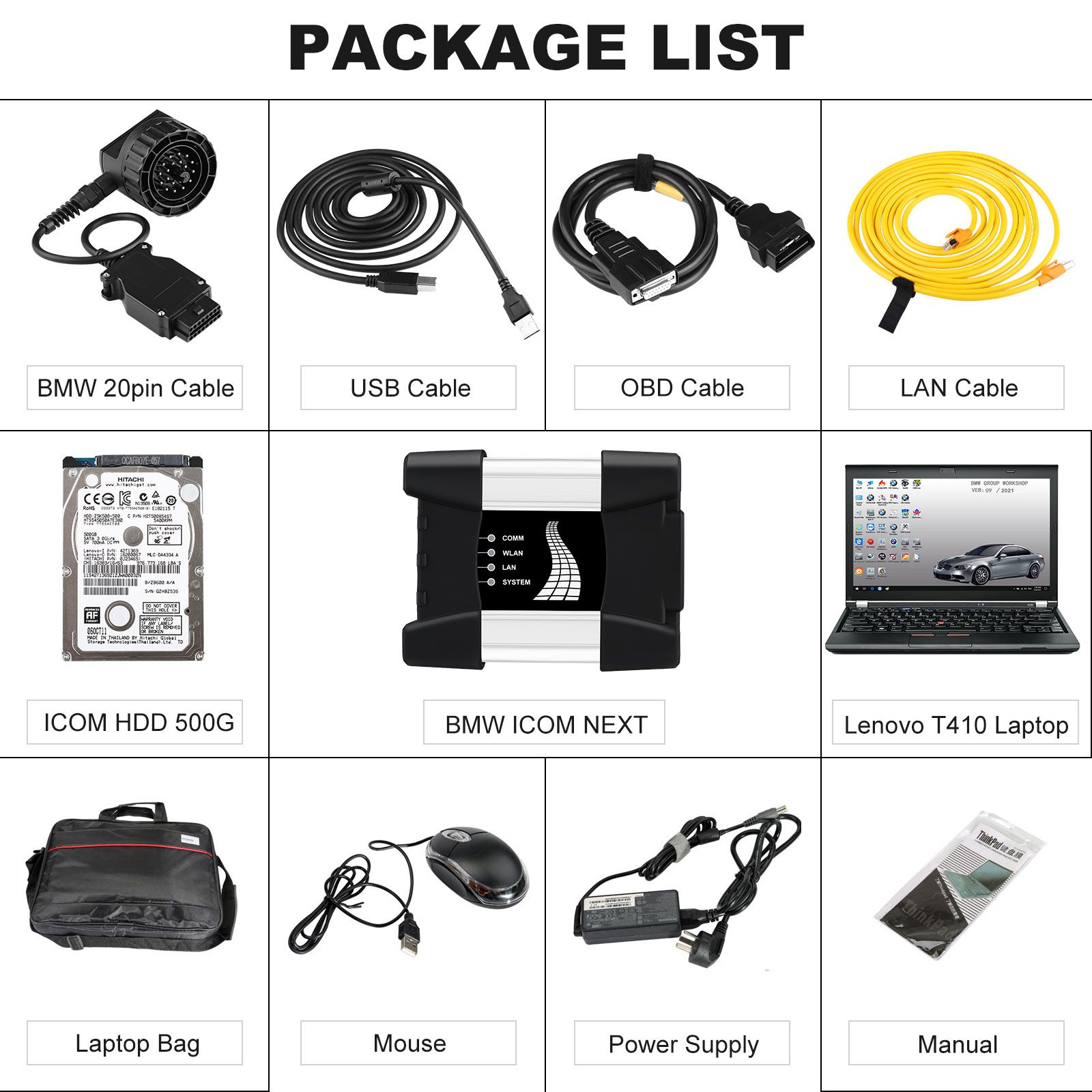 Related Accessories/Similar Items
Description
V2021.9 Best Quality WIFI BMW ICOM NEXT A + B + C NEW GENERATION Of ICOM A2 Installed on Lenovo X220 4GB Memory Ready to Use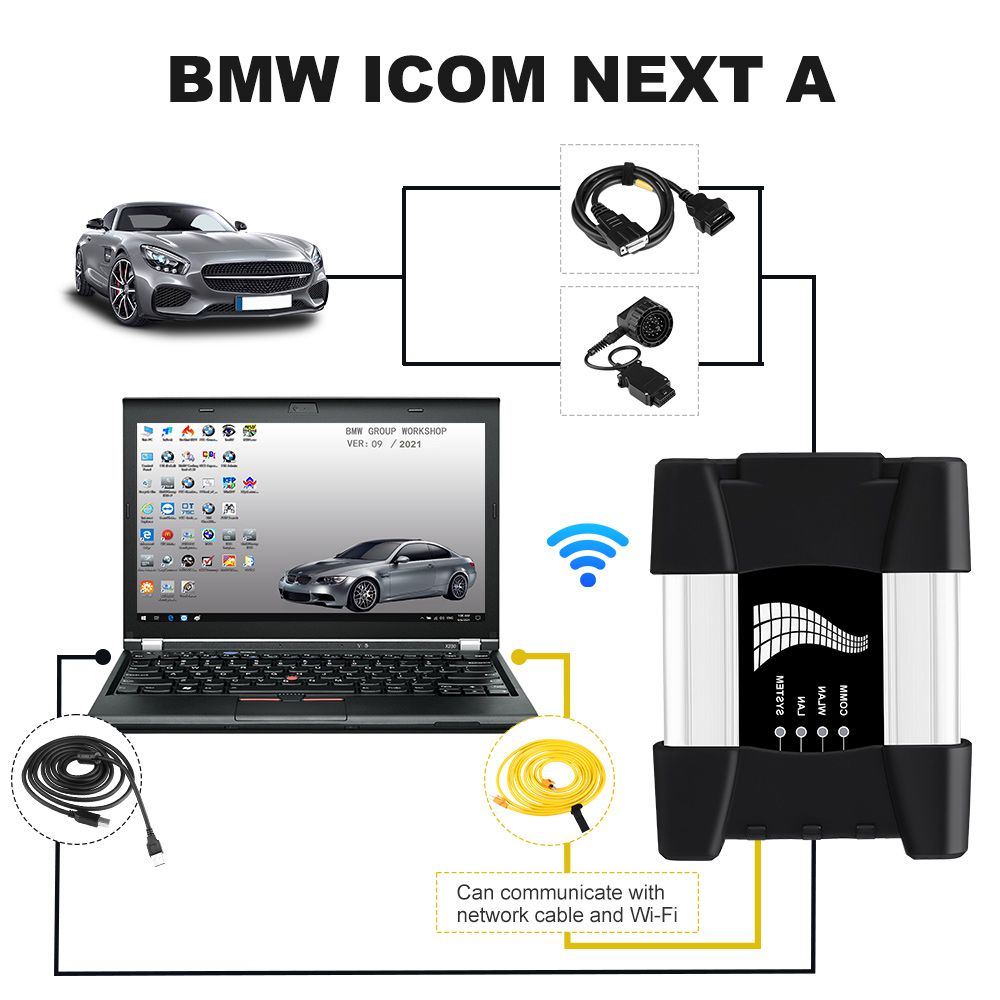 BMW ICOM Next with Lenovo T420 Highlights:
1. This package includes
Best Quality WIFI BMW ICOM Next +V2022.6 Latest Software HDD 500GB+ Lenovo X220 Laptop
,
We will install it all well before shipping, you can use directly when you receive the package.
2. Support BMW, MINI & Rolls-Royce full system diagnosing and offline programming till year 2021
3. Support
WIFI
4. Backwards compatible to car adapters (ICOM B, C), and work with BMW
Motorcycle
Adapters (ICOM D, E)
5. BMW ICOM Next Software Language: English, German, Spanish, French, Italian, polish, Portuguese, Turkish, Czech, Swedish, Dutch, Indian, Greek, Russian, Simplified Chinese, Traditional Chinese, Japanese, Korean and Thai.
6. OS: Windows 10 System with
engine
er Programming
Improved Functionality and Performance:
1. Gbit workshop LAN, backwards compatible
2. Preparation for Gbit LAN on vehicle OBD(cars do not yet support this and interface not yet defined,ICOM Next hardware adaptation will be necessary for future Gbit car interface,will cause adaptation costs)
3. Faster start-up time and high throughput
4. Through high-performance, low-power ARM SoC
5. Improved handling
6. More flexible OBD cable
7. Lighted button for logs etc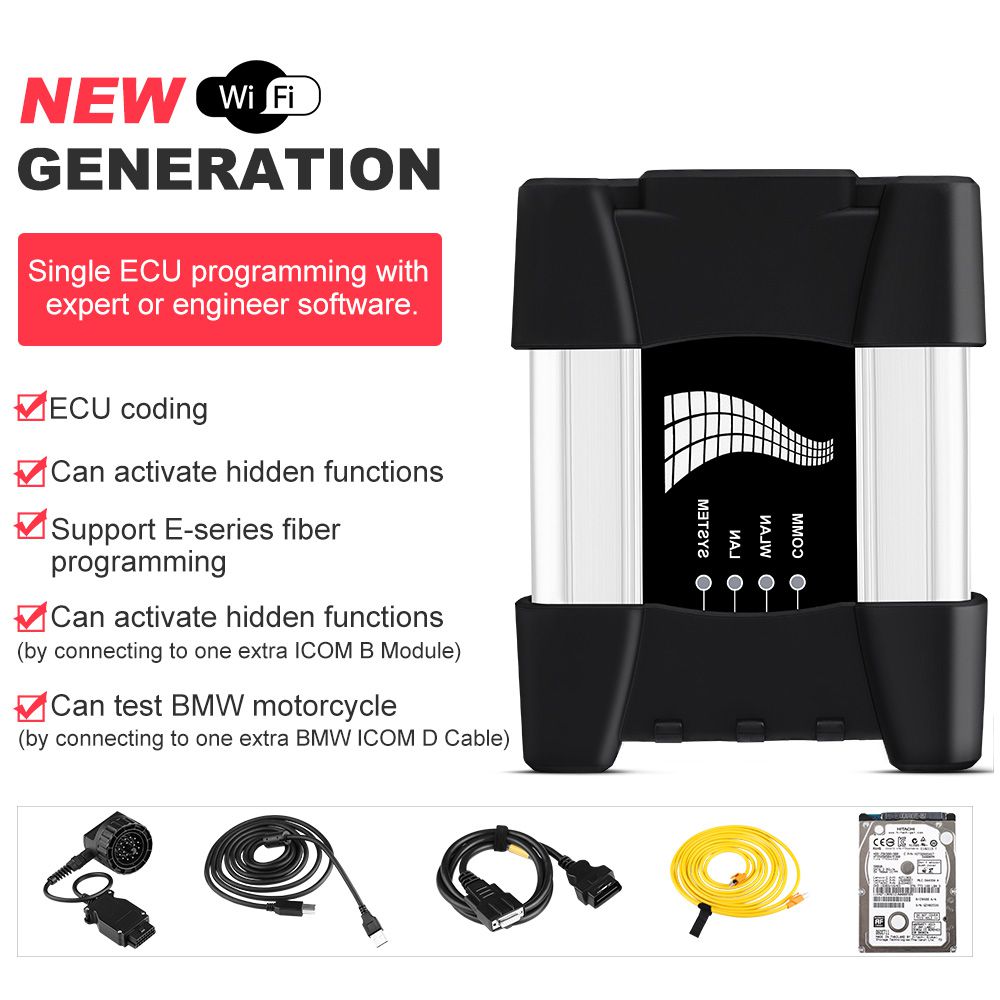 V2021.9 BMW Software Version:
ISTA-D 4.30.10
SDP Programming Database 4.30.40, Multilingual
VIN: 2021.07.28
ISTA-P: 3.68.0.0008, supports BMW
Motorcycle
and electric vehicle programming.
for BMW ETK 2019.12
for BMW KSD 2019.11
INPA 5.06, winkfp 5.2.3, NCS 3.5.1
BMWAi Refresh Hidden 4.6
E-SYS V3.30, database V68.0, Chinese version software added
DR.GINI B021
The latest FSC navigation code software and IBAC coder
Added DISV57 and DISV44 for old B.M.W cars, diagnostic and programming
BMW Software Compatiable With ICOM Next A:
ISPI NEXT—BMW ISPI NEXT is latest generation after service tool for BMW, these brief instructions describe the basic functions of the AIR application (Aftersales Information Research) in Service. For the Diagnostic, it use IPSI (Rheingold) and ISPI Next for Coding Programming functions.
ISTA/D— Integrated Service Technical Application Diagnostic. ISTA/D is used to diagnose BMW all series and models from all systems.
ISTA/P— Integrated Service Technical Application/Programming. ISTA/P is used to process all coded, programmed and enable-dependent control modules in BMW Group vehicles.
Rheingold—Diagnostic and repair guide, including Diagrams and disassembly Figure
KSD—BMW KSD (Kaufmännische Service Daten, i.e. Commercial Service Data) is a collection of invaluable data for determining labor hours, inspection sheets and general service methods. There's also information about wheels and rims for the various models.
EasyConnect— Used to Configure the Environment Parameter of
engine
er Software for E series, can activate or release ICOM Port
IToolRadar— Used to recognize ICOM, activate or release ICOM Port
ETK— Accessories Catalog
EDIABAS Tool32—
engine
er Software for E series, able to run directly
INPA— Engineer Software for E series, for diagnosis
NCS Expert Tool—- Engineer Software for E series, for coding
WinKFP—Engineer Software for E series, for programming
E-sys — Engineer Software for F series (available for programming and coding)
BMW Standard tool
Coding Database
Coding Tool
How to use BMW ICOM NEXT?
1. connect the car with icom or icom a2;
2. connect the icom lan-cable with the computer when the system light stop flashing.Otherwise, the icom ista-p program will shut off automatically if you have firstly connected the device with the computer directly.
Expert Mode with NCS, E-SYS and so on
Eeay to install...only thing you need to do is insert it into laptop!!!
No need dongle
If you need to do programming job, please make sure your laptop has 4GB ram at least.
How to Update BMW ICOM NEXT Firmware?
First, install ISTA-D software on your system so you can use it to install the firmware on your ICOM.
Next, start ISTA-D with ICOM connected to your car (Don't need KL15, KL30 13.8V on pin 16 and ground on 4+5 is enough)
Then, go to connection manager and start the update.
ICOM NEXT ABC Specifications:
Zeroization of data on tamper detection
Secure supply chain assurance
Key storage using physically un-clonable function
CRI Pass-Through DPA Patent Portfolio
Advanced cryptographic Services
BMW ICOM NEXT Reviews:
ICOM Next is faster than the old bmw icom. It is also better built IMHO.
And 2017 Next is WIFI available also.
It handles multiprogramming and coding quite nicely.
Gets the job done much faster if flashing the complete vehicle.
Another benefit to Next will be compatibility for future cars.

Software Advantage:

1. Support Multi-language
2. Support almost 95% laptop on the world with Intel chip( I3/I5/I7 series) and have 4GB memory, we offer L enovo x200t, Dell d630
3. Software contain TIS and WDS software( for repair instruction and circuit).
4. Cancel USB Dongle, no need to worry anymore for losting usb dongle will shut down your software.
5. Provide bonus engineer software for free, you can use it to do single module programming.
6. Support Engineers programming

Software Function and Feature:

1. Diagnose and programming is multi-language including circuit diagram information.
2. Support single programming and B M W engineers programming
3. The HDD has been updated to the newest R2 version, which boasts better efficiency, stability and performance than other R1 version HDDs
4. Different from other websites, we offer you an all new 500GB HDD rather than an old 160GB HDD

Specification for Lenovo X220 I5 4GB Memory WIFI, Second Hand Laptop

Condition: Used
An item that has been used previously. The item may have some signs of cosmetic wear, but is fully operational and functions as intended.
Brand: Lenovo
Type: Laptop/Notebook
Screen Size: 13.0
Memory (RAM): Intel(R)Core(TM)I5 CPU
Processor Configuration: Dual Core
Memory: 4GB

BMW ICOM NEXT Package Includes:
1pc x BMW ICOM NEXT A+B+C
1pc x BMW 20pin Cable
1pc x USB Cable
1pc x LAN Cable
1pc x OBD Cable
1pc x Latest BMW ICOM HDD
1set x Lenovo X220 Laptop
Reviews

12
#1 murdo macleod
Jun 9, 2021

Great product arrived super fast via office for Brasil recommend.
#1 mariusz golebiewski
Jul 9, 2021

Good product ...... works perfectly… no problem Recommend the purchase. Arrived fast ahead of schedule. Not the two came together, arrived separate but both came in perfect condition.
#1 Vedran Matas
Apr 9, 2021

Item arrived quickly and guality was good.
#1 Jesus Andujar-Santana
Feb 9, 2021

Product as described request. Very fast. Recommend all p.
#1 Chantrea Yeb
Apr 9, 2021

very good
#1 Allen Chum
Jul 9, 2021

Fast delivery, good package, good price. Hope everything works as it should.
#1 Robert Kovaevi
Apr 9, 2021

Super fast delivery to rostov in 6 days. Checked everything works. I recommend. this V2022.6 Best Quality WIFI BMW ICOM NEXT A + B + C NEW GENERATION Of ICOM A2 Installed on Lenovo X220 4GB Memory Ready to Use is good quality, working very well
#1 mario miñano zamora
Apr 9, 2021

Ok , happy
#1 anneabra OLIVIER
May 9, 2021

Do not have time to test right now, looks great
#1 Michal Cedidla
Jul 9, 2021

Recommended store, high quality item, best price!
Previous: Xhorse BCM2 Audi Solder-Free Adapter for Add Key and All Key Lost Solution Work with Key Tool Plus Pad and VVDI2
Next: Autel MV480 Industrial Endoscope/Borescope,Dual Lens 8.5mm Inspection Camera with 7X Zoom,2MP,a Waterproof Cable,for Car/Wall