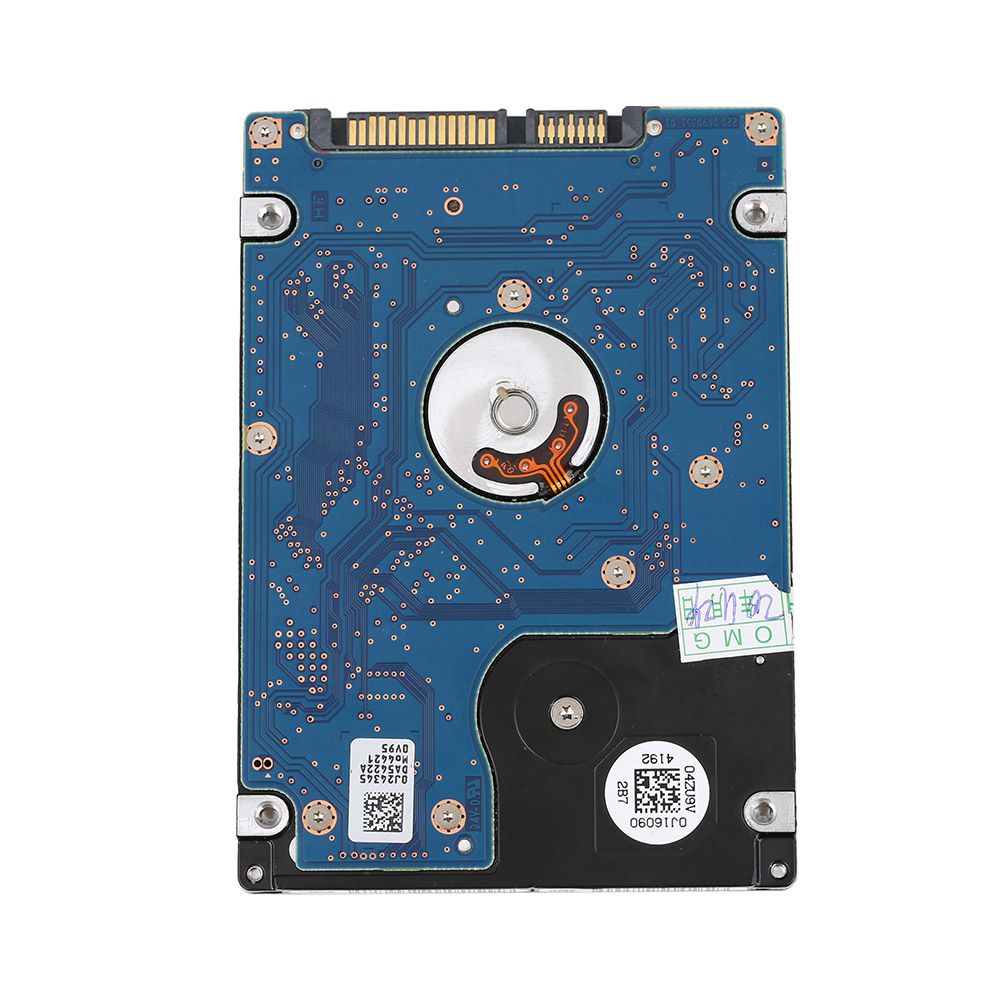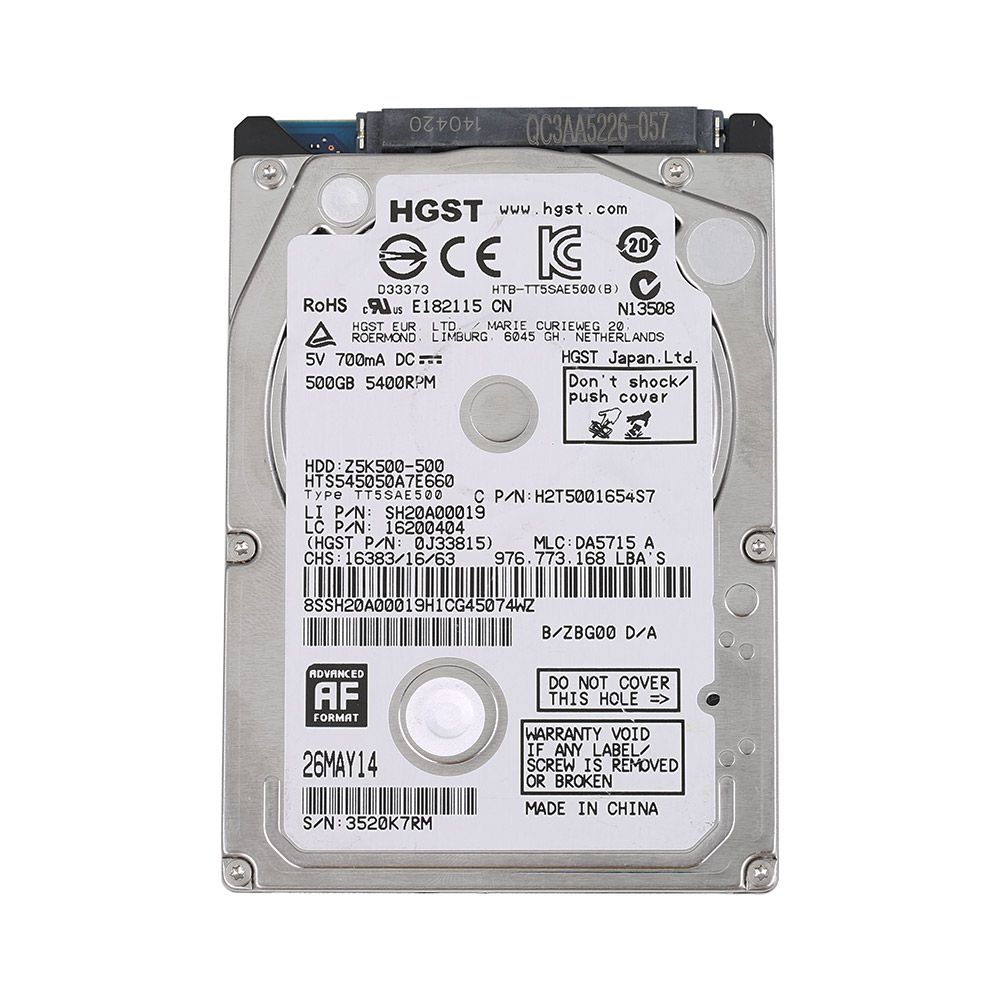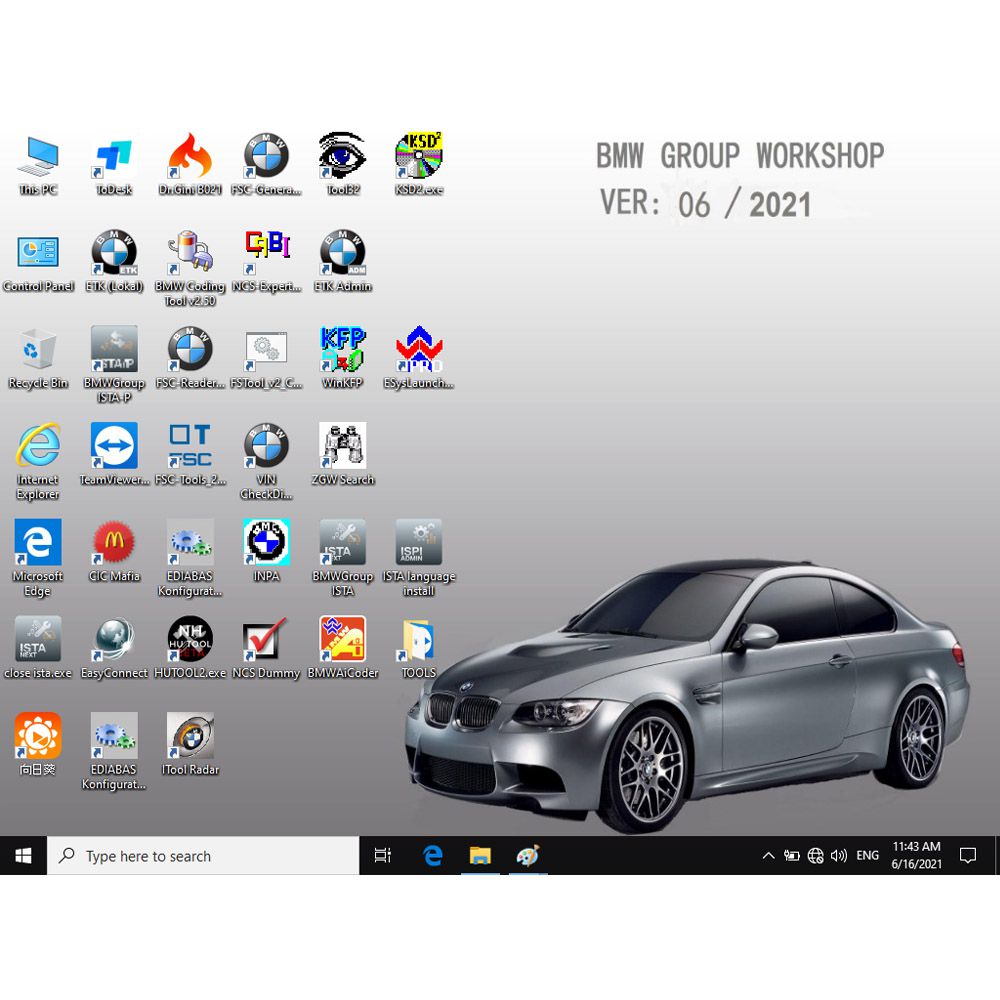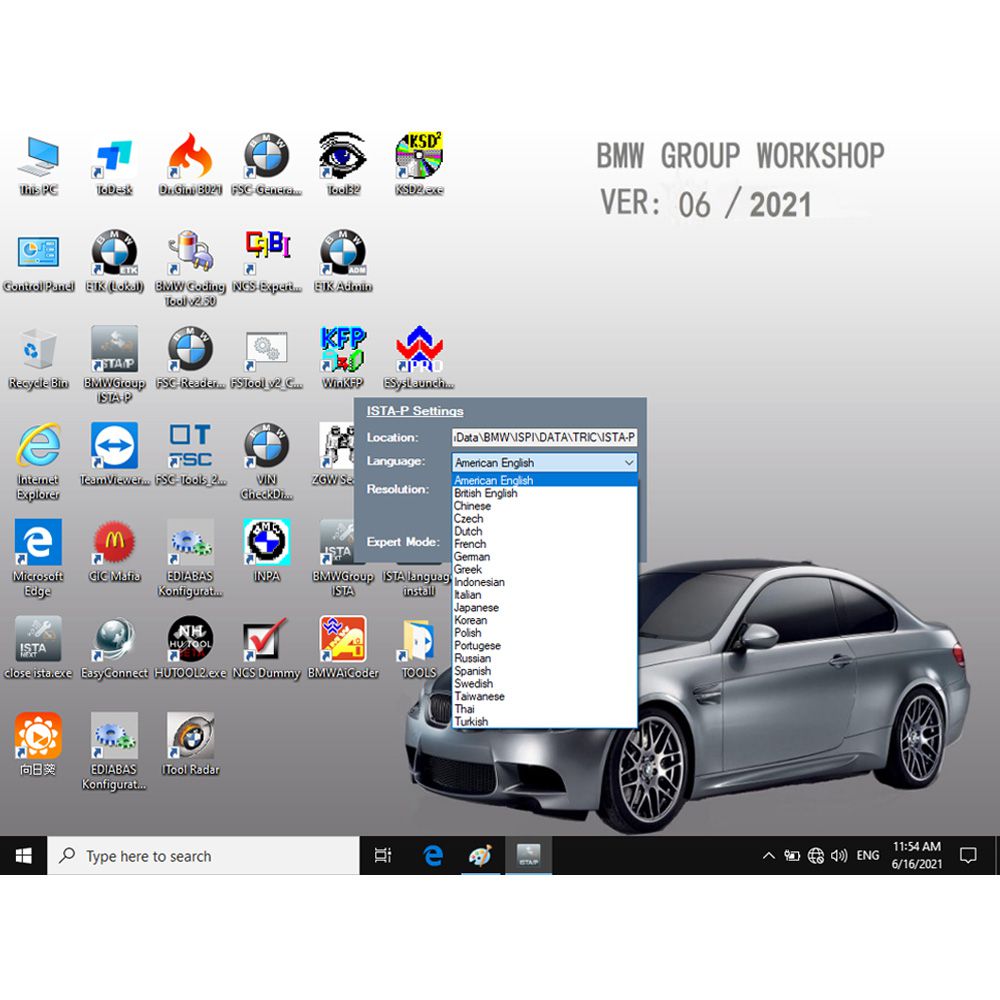 Related Accessories/Similar Items
Description
V2021.1 BMW ICOM Software with Engineers Programming Win7 SystemV2021.1 BMW Software Version:
ISTA-D 4.24.13
SDP Programming Database 4.24.12, Multilingual
VIN: 2020.06.08
ISTA-P 3.67.1.000 , supports
BMW
motorcycle and electric vehicle programming.
BMW ETK 2019.12
BMW KSD 2019.11
INPA 5.00, winkfp 5.2.3, NCS 3.5.1
BMWAi Refresh Hidden 4.6
E-SYS V3.30 and V3.30, database V67.0, Chinese version software added
DR.GINI B020
The latest FSC navigation code software and IBAC coder
Added DISV57 and DISV44 for old BMW cars, diagnostic and programming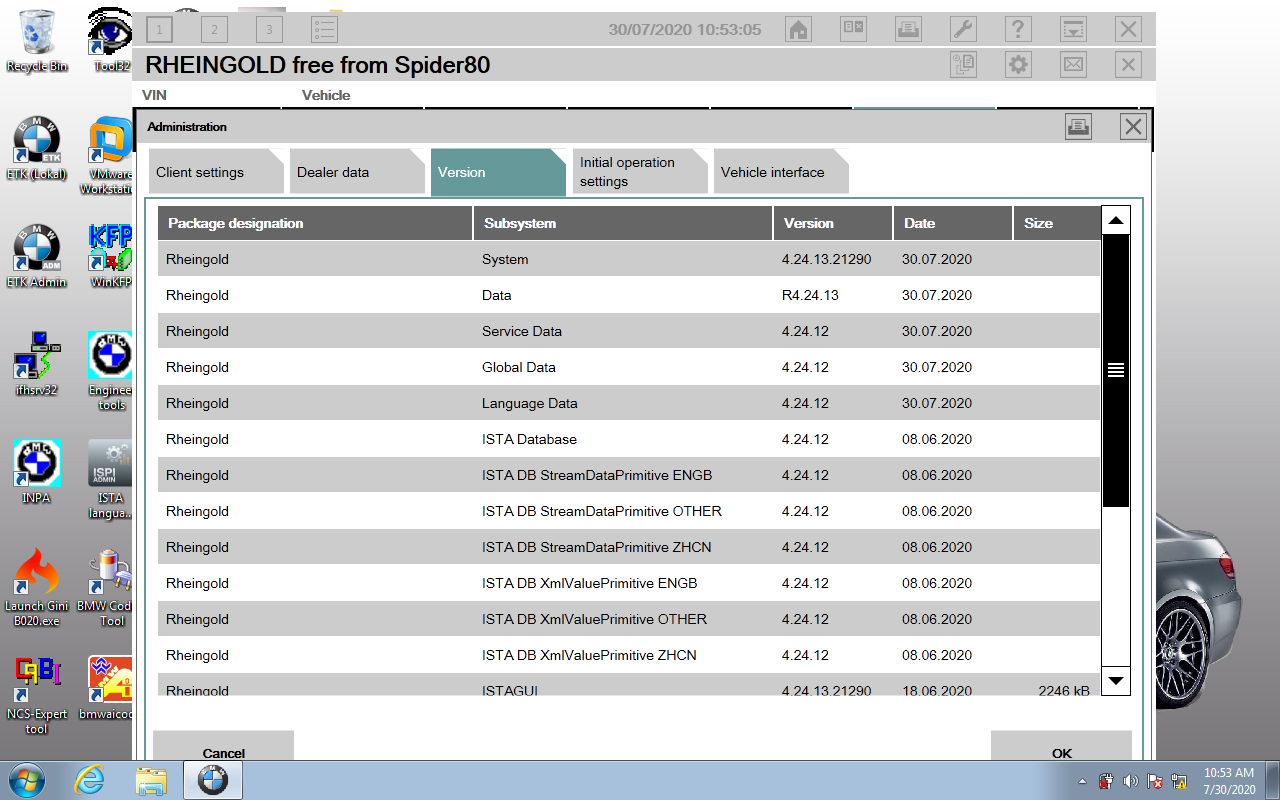 Supported Languages:
English, Dutch, French, German, Italian, Japanese, Korean, Polish, Portugese, Russian, Spanish, Swedish,
Thai, Turkish, Czech, Indonesian, Greek, Traditional Chinese, Simplified Chinese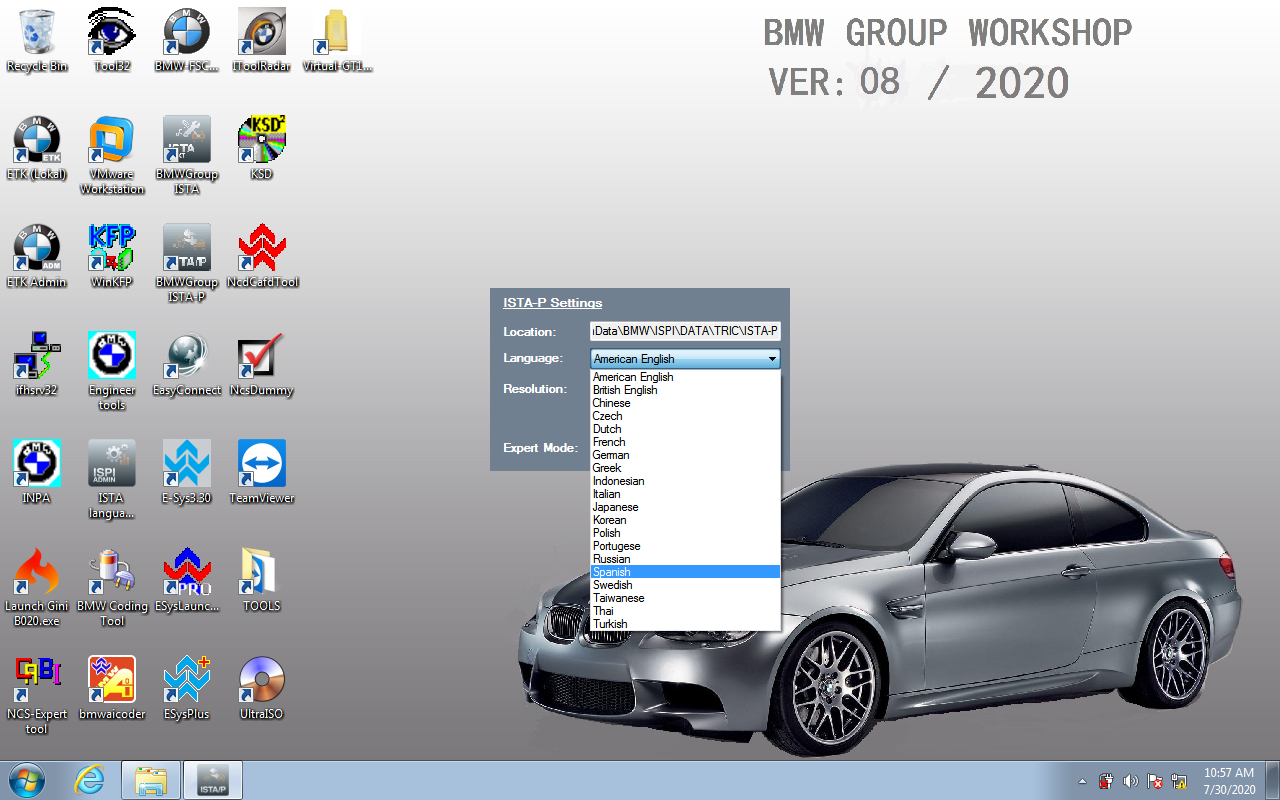 Package includes:
1pc x V2020.11 BMW ICOM DELL 500G Hard Disk
Reviews

16
#1 luis arnuelos
Dec 9, 2018

Excellent prduto. Arrived before the Expected. very good.
#1 Carl Ford
Aug 9, 2018

works great, arrived really fast. I have already bought 4 of them all 5 stars
#1 John O'Sullivan
May 9, 2018

It arrived in time. Packed qualitatively. Test write off
#1 siim sepp
Jan 9, 2019

The goods received. visually everything is fine. the disc under the string with a gift software. while the impression from the seller is only positive.
#1 Stoian Mitrew
Dec 9, 2018

Everything ok
#1 JEREMY RADLEY
Oct 9, 2018

I received the goods, i liked the quality.
#1 phuong daros
Jul 9, 2018

Quality is good. I will test function later. this V2020.8 BMW ICOM Software ISTA-D 4.24.13 ISTA-P 3.67.1.000 with Engineers Programming Win7 System 500GB Hard Disk is good quality, working very well
#1 James Borchering
Aug 9, 2018

Everything works. Delivery is super fast. Disk c to read. Seller recommend!
#1 RIAZ SYED
Mar 9, 2019

OK. Now received the email files right
#1 Serggio Pereira
Dec 9, 2018

works like charm
Previous: V2021.3 MB Star Diagnostic SD Connect C4 256G SSD Win7/Win10 Supports HHT-WIN Vediamo and DTS Monaco