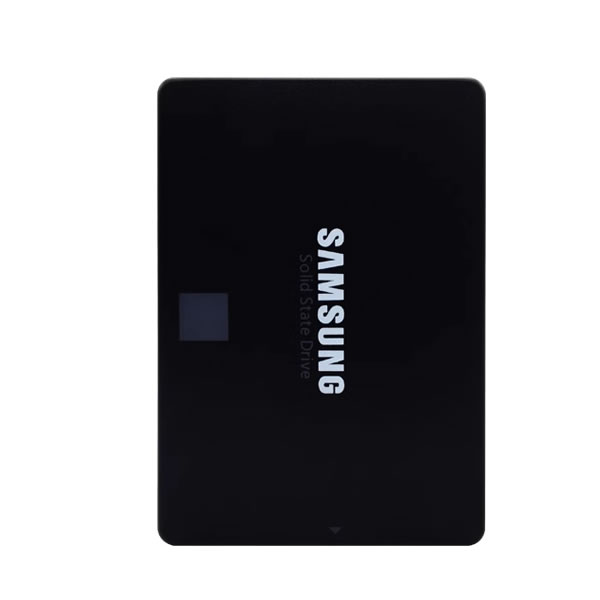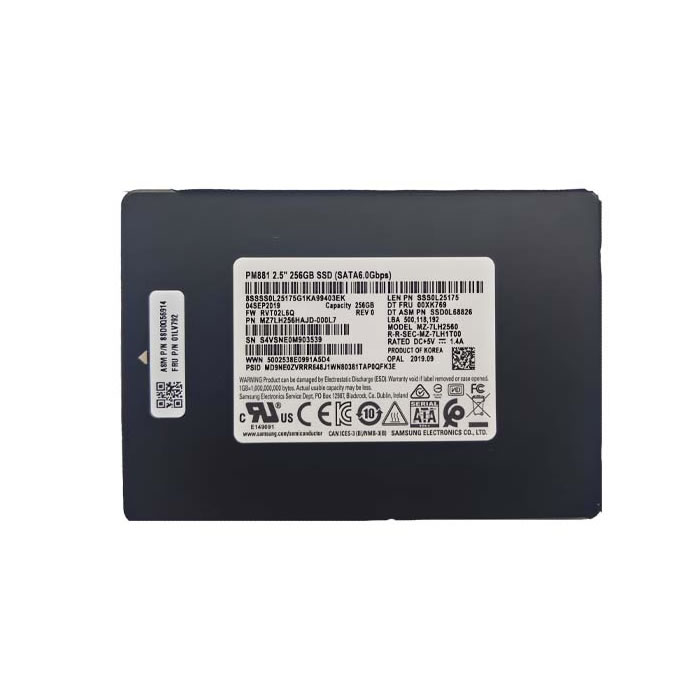 Description
V2021.3 MB Star Diagnostic SD Connect C4 256G SSD Win7/Win10 Supports HHT-WIN Vediamo and DTS Monaco
Software includes:
Xentry 12.2020
DAS 12.2020
EPC 11.2018
WIS 11.2018
SDmedia offline 2014
HHT-WIN
Vediamo 5.01.01
Vediamo Database 2019
Star Finder 2008 & 2016
PL73 2019
DTS Monaco 8.13.029
Support Languages: English, Croatian, Czech, Danish, Dutch, Finish, French, German, Greek, Hungarian, Italian, Japanese, Korean, Polish, Portuguese, Romanian, Russian; Spanish, Swedish, Turkish, Chinese.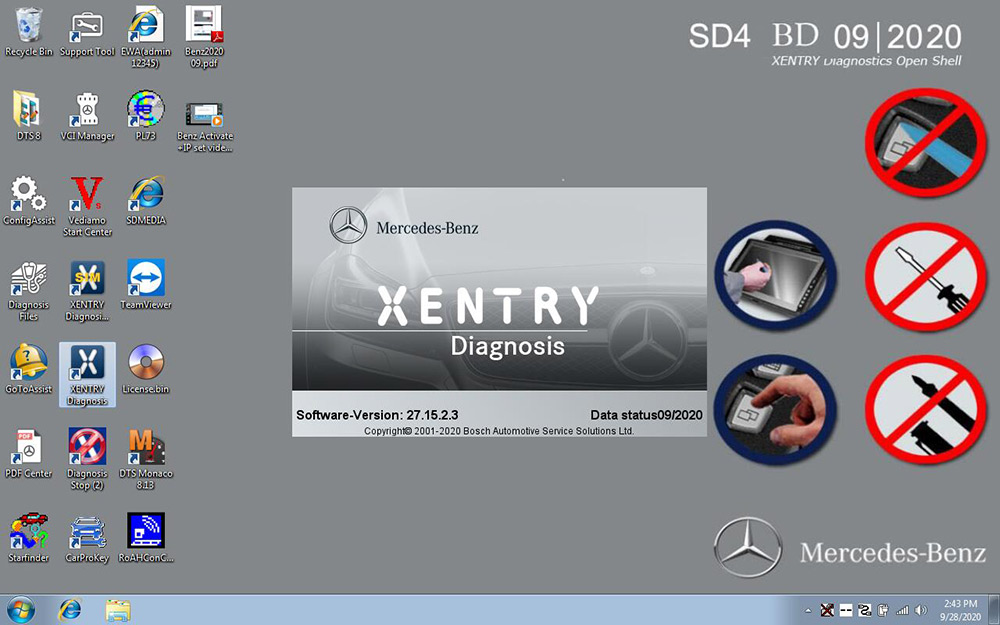 Why do you Choose MB Star Diagnostic Xentry Software?
1. MB Star Diagnostic DAS/Xentry Software Compatible with MB SD C4/MB SD C5
2. 2019.12 DAS/Xentry Software work for
Mercedes Benz
Car & Truck Diagnostics till 2019
3. MB Star Diagnostic DAS/Xentry Software with MB subscription Support SCN Online Coding Function
4. Mercedes
engine
ering Vediamo & DTS Monaco software option perform more professional functions
Support Mer-cedes Benz Cars After Year 1989
Passenger Car Support List:
A(176), A(169), A(168), B(246), B(245), CLC(117), C(204) C(203), C(202), 190(201), E(212), E(211), E(210), 124(124), S(222), S(221), S(220), S(140), S(126),
E(207), CLK(209), CLK(208), CLS(218), CLS(219), CL(216), CL(215), CL(140) SLK(172), SLK(171), SLK(170), SL(231), SL(230), SL(129), SL(107), SLS(197),
M(166), M(164), M(163), G(463), G(461), E(212), E(211), E(210), 124(124), S(222), S(221),S(220), S(140), CLK(209), CLK(208), CLS(218), CLS(219), CL(216),
CL(215), CL(140), SLK(172), SL(231), SL(230), SL(129), SL(107),SLS(197), M(166), M(164), M(163), G(460), GL(164), GLK(204), R(251)
Van Support List:
MB 100(631), T1, SprinterIII, SprinterII, SprinterI, Sprinter900, Citan, Vito(639), Vito(638), V(638), Viano(639), T2, Vario, Vaneo(414)
Truck Support List:
Actros963/4, Actros2,3, AtegoIII, AtegoII, AxorII, Eonic, Zetros, Actros, Atego Light, Atego Heavey, HPN M96, Atron, HPN M2000, SKL, FSK, Further model series

Unimog Support List:
U20, UGN, UHN

Bus Support List:
TRAVEGO, INTOURO, INTEGRO, CITARO, CAPACITY, CITO, TOURISMO, O350/O403, CONECTO, O404, O405-O408,
Minibus, OC500, TOURO, TOURINO, MBC, MULITEGO, O500, O500/OH, OH, OH368, OF, OF384, LO, O400, FURTHER MODEL SERIES
Super Sports Car Support List:
SLR(199)

Package includes:

1pc x V2021.3 MB Star Diagnostic SSD
Reviews

17
#1 Sergey Sedov
Feb 9, 2019

Arrived super fast delivery. The best they have representative here in Brazil P make delivery. Good seller. Recommend.
#1 steven kiss
Jun 9, 2018

fits my machine perfectly
#1 davit kobakhidze
Mar 9, 2019

Thanks to the producer everything came on time all the whole works quality assembly meets the requirements of the description
#1 tina sun
May 9, 2018

All as in the description.
#1 thomas brown
Jul 9, 2018

Recommended at 100%
#1 learn how to invest learn how to invest
Apr 9, 2019

Perfect! Thank you. Not yet tested but happy
#1 JOHN PAOLI
Dec 9, 2018

Great product very attentive wonderful store will negotiate more times with this team am very satisfied. this V2020.6 MB Star Diagnostic SD Connect C4 256G SSD Win7/Win10 Supports HHT-WIN Vediamo and DTS Monaco is good quality, working very well
#1 Sergey Mosin
Oct 9, 2018

Wrote to the seller, you can send today. The seller confirmed that there is in stock, will be able to send. The parcel was sent on the same day, thank you very much, fast delivery, the goods will match the description. Ordered from russia.
#1 Todd Breunsbach
Jun 9, 2018

As the product description, only think the seller could give a support
#1 Saeed bin fahad
Nov 9, 2018

very good
Previous: Mileseey Vertical & Horizontal 2 Lines Laser Leveler Professional Vertical Cross Laser Leveler with USB Charge and Tripod
Next: V2021.1 BMW ICOM Software ISTA-D 4.27.20 ISTA-P 3.67.1.006 with Engineers Programming Win7 System 500GB Hard Disk