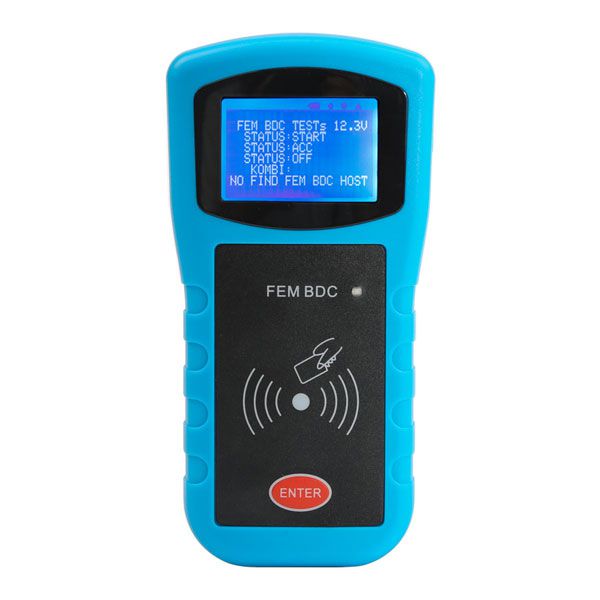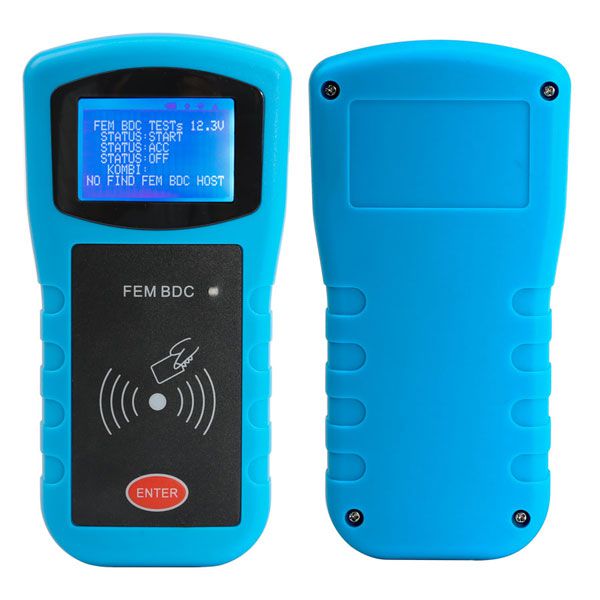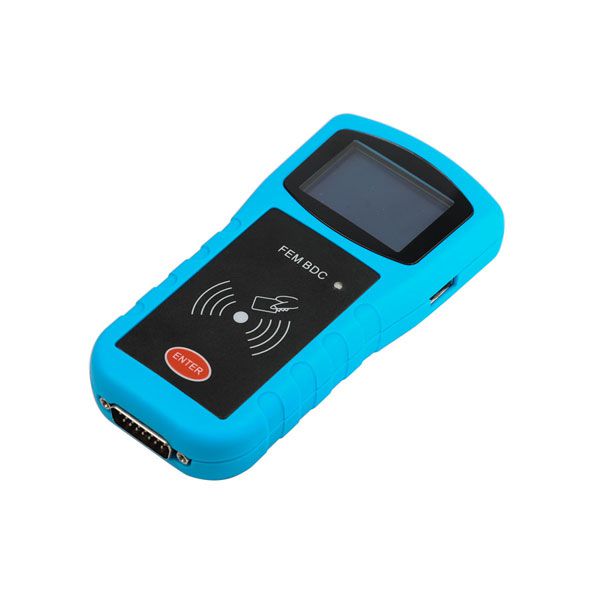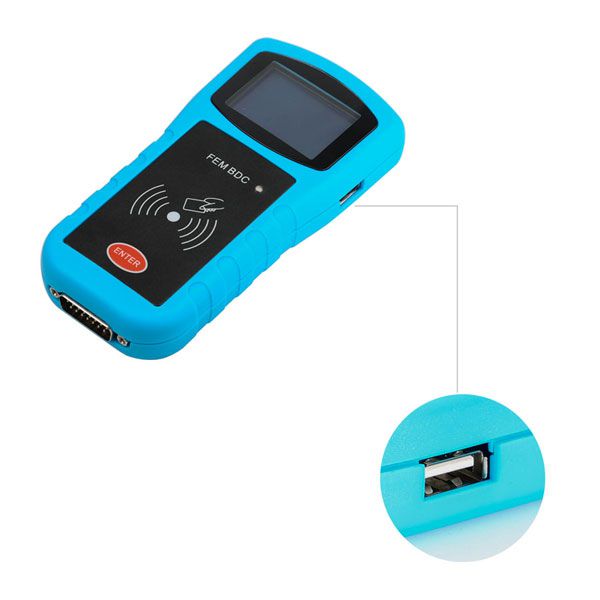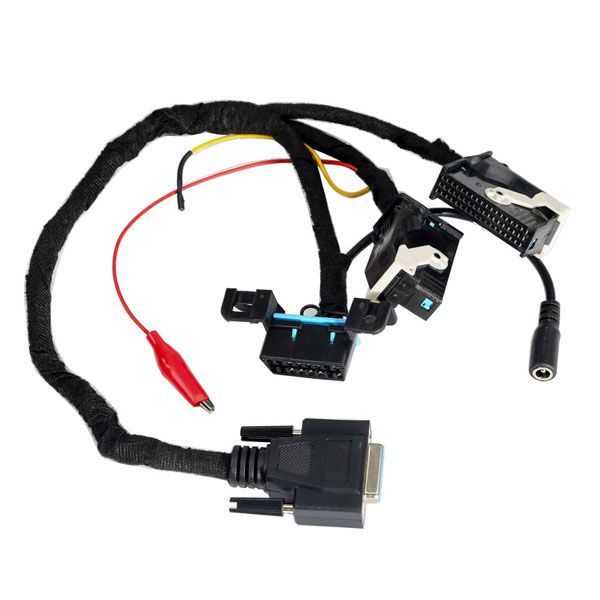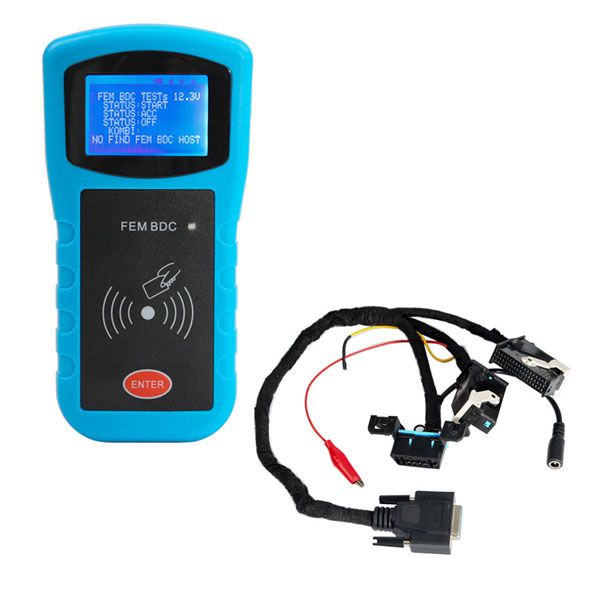 Description
BMW FEM/BDC Data Desktop Test Platform for programming FEM/BDC key and ECU Gearbox


FEM BDC Module Testing Platform for
BMW
F20 F30 F35 X5 X6 I3
with your FEM/BDC keys,FEM BDC Module Testing Platform is easy to detect FEM BDC Control Moduel in good condtion. No need start-stop button.
Designed with 4 interfaces. It is used for making FEM and BDC keys, suitable for connecting the dashboard, keys, FEM, ECU and Gearbox.
No need to test them on the car, very convenient and efficient.
Can works alone or works with
BMW FEM key programmers
, i.e Yanhua BMW-FEM,BMW Explorer, VVDI2 BMW, CGDI Prog and
BMW
F-series FEM Blade key etc
Power supply:
12V dedicated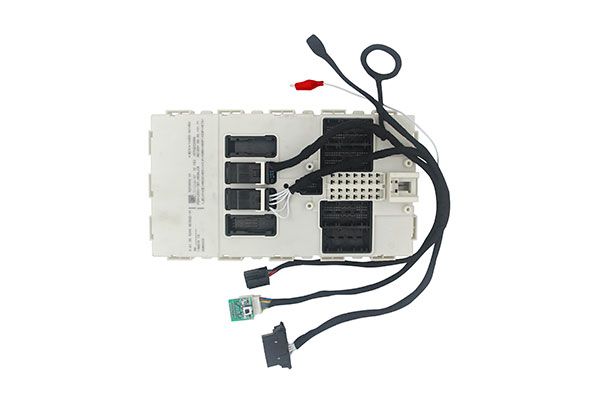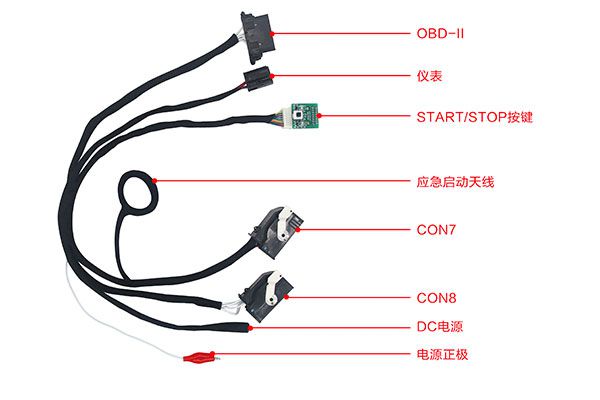 How to use BMW FEM/BDC Test Platform?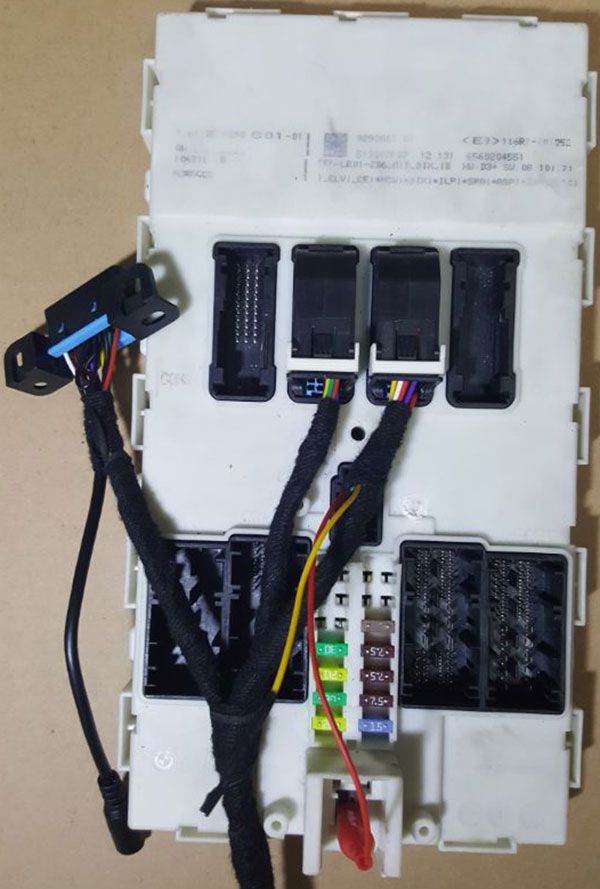 Pic. 1: the adapters are insert into the testing platform.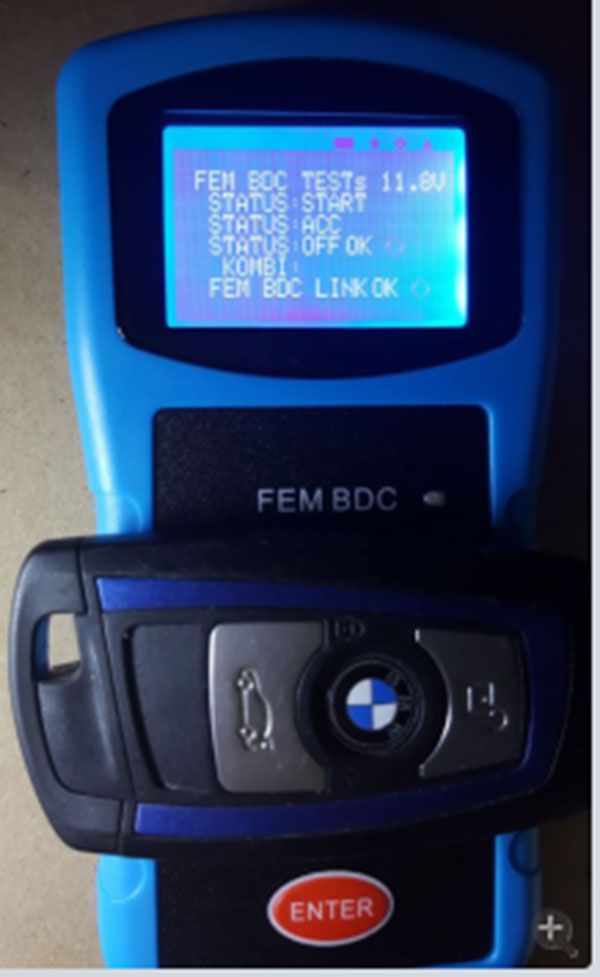 Pic. 2: Connect well the harness and the ignition switch is in the OFF status, ensure the voltage is 12V.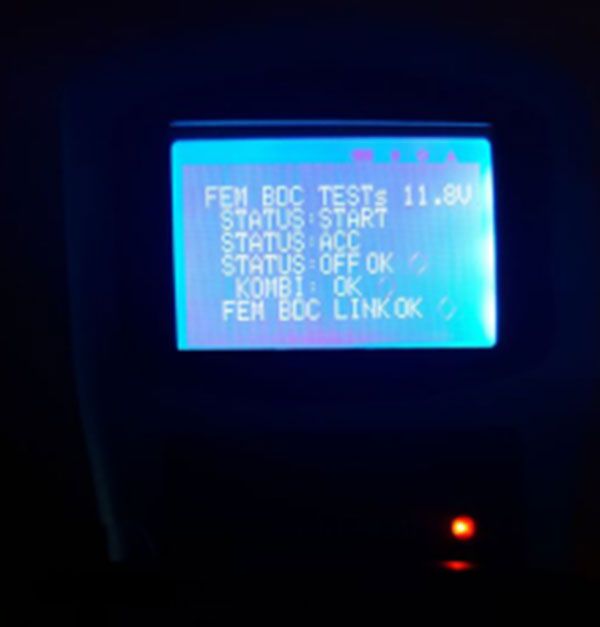 Pic.3: Put the FEM key into the sensing area, press the "Enter" button and the red LED flashes.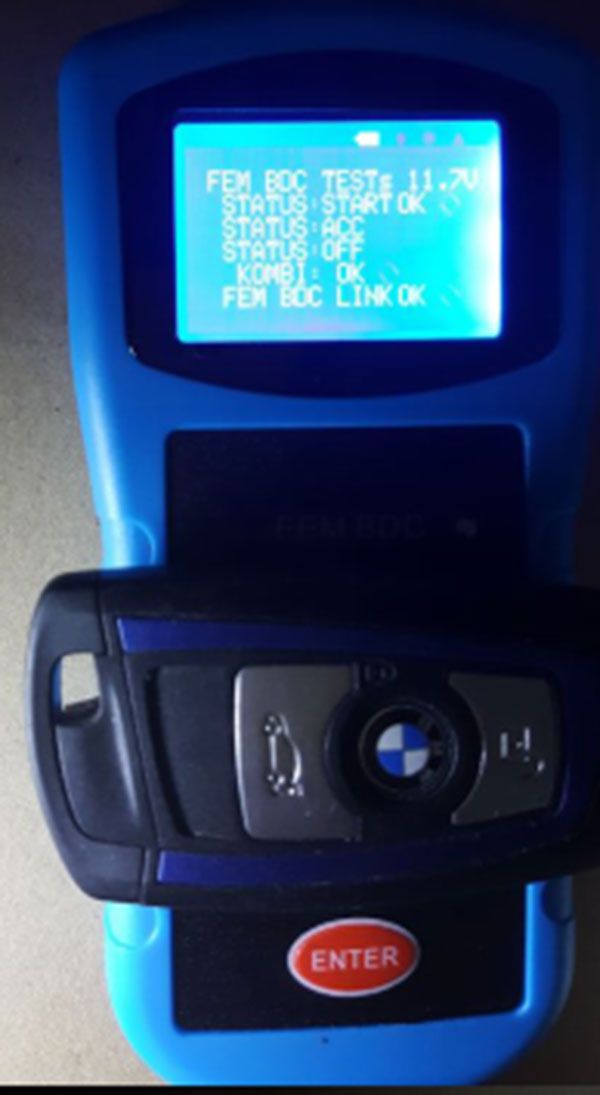 Press the "Enter" button, the screen displays FEM BDC TESTS:11.2V, the battery icon on the screen turns up, means it starts OK.
Again press the "ENTER" button and ACC OK
Again press the "ENTER" OFF OK
Then FEM BDC test OK, if no connect to FEM BDC, if not ok, it displays: NO FIND FEM BDC HOST.
Package List:
1pc x BMW FEM data desktop test platform
Reviews

13
#1 KotyaGoodyEncoda KotyaGoodyEncoda
Jun 9, 2018

Quality is good. I will test function later.
#1 Paul Abbott
Mar 9, 2019

Everything is ok. Thank you to the seller.
#1 sunday eromon
Dec 9, 2018

fits my machine perfectly
#1 Eduardo Atab Junior
Mar 9, 2019

Equipment as far as well. I did already two cars. I am happy
#1 pedro guerrero
Nov 9, 2018

The best seller here on the site there are unrivaled fast and reliable
#1 Bryan Price
Jan 9, 2019

Perfect! Thank you. Not yet tested but happy
#1 waltino cordeiro de souza
Sep 9, 2018

The order came for 3 days, everything would be so!!!! I'll check, i'll add a review. this BMW FEM BDC Test Platform for FEM/BDC Key, KM reset and ECU Gearbox Programming is good quality, working very well
#1 Jaroslaw Bychowski
Feb 9, 2019

Very fast shipping. Six days I received. Good product. Thank you seller.
#1 Pablo Cruz
Sep 9, 2018

Everything is fine
#1 marcio araujo ferreira
Feb 9, 2019

It came quickly. The device is kind of working.
Previous: Yanhua Mini ACDP BMW CAS1 CAS2 CAS3 CAS3+ CAS4 CAS4+ IMMO Key Programming and Odometer Reset Module
Next: V-A-G Key Login