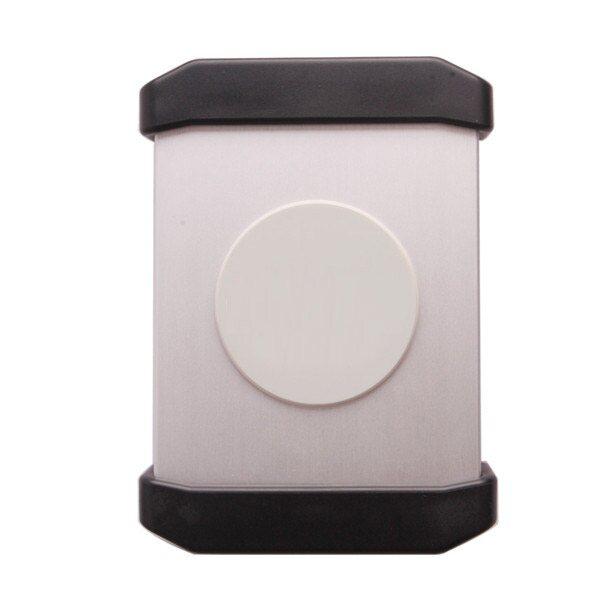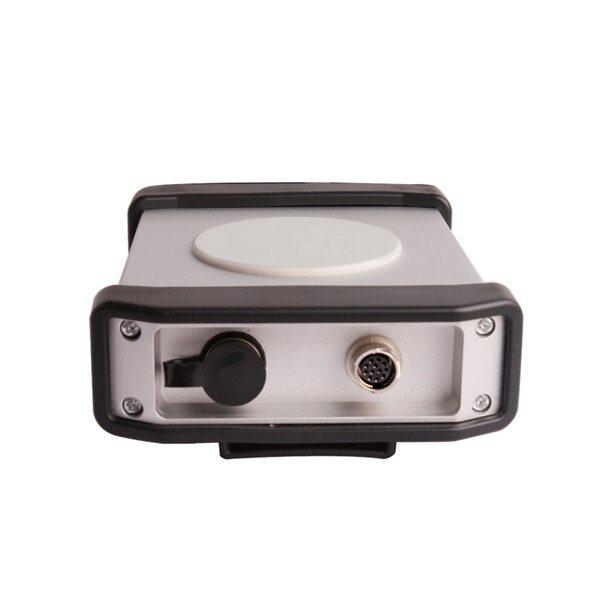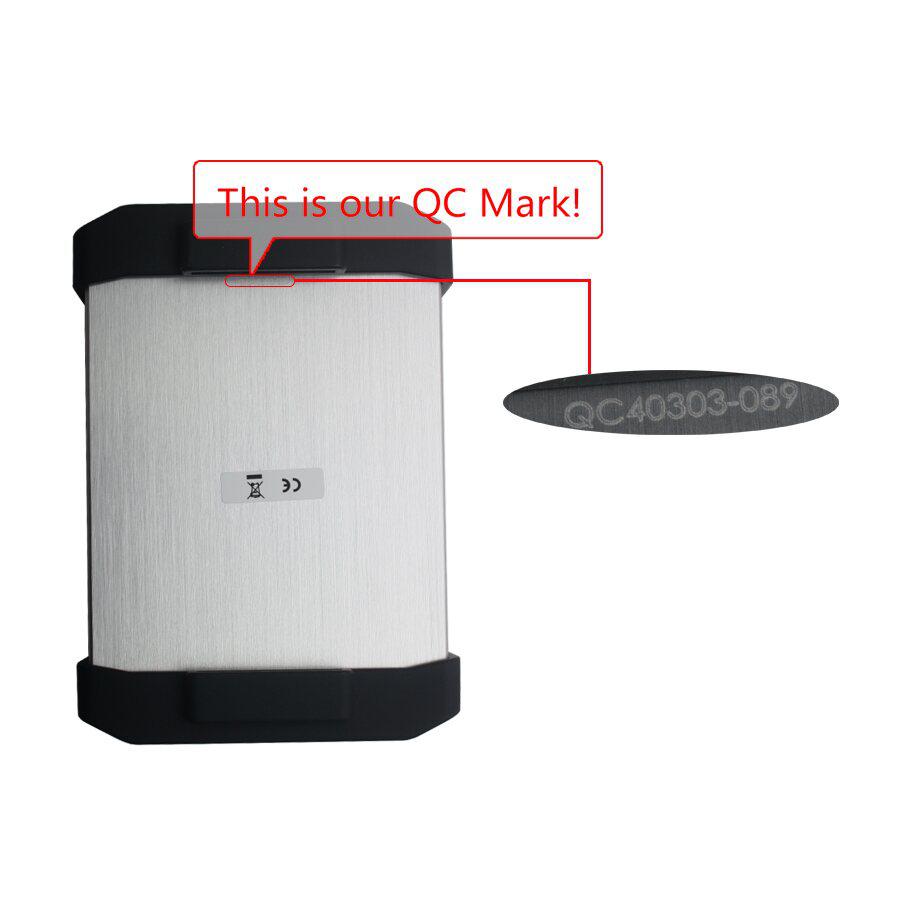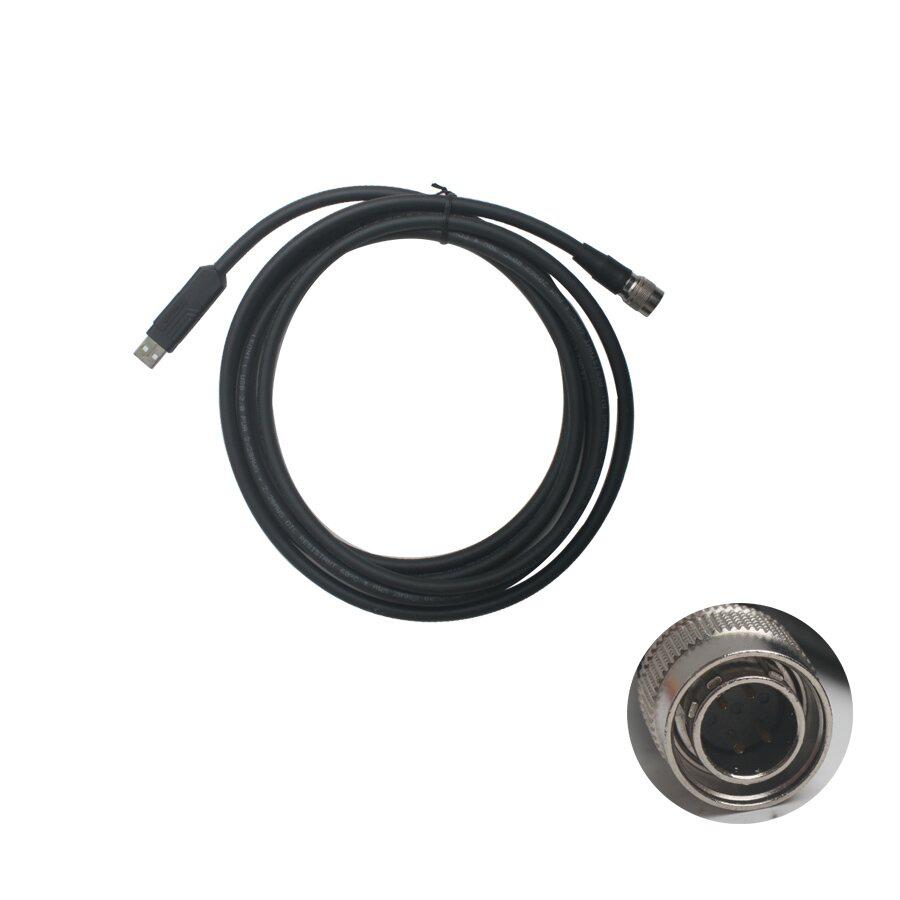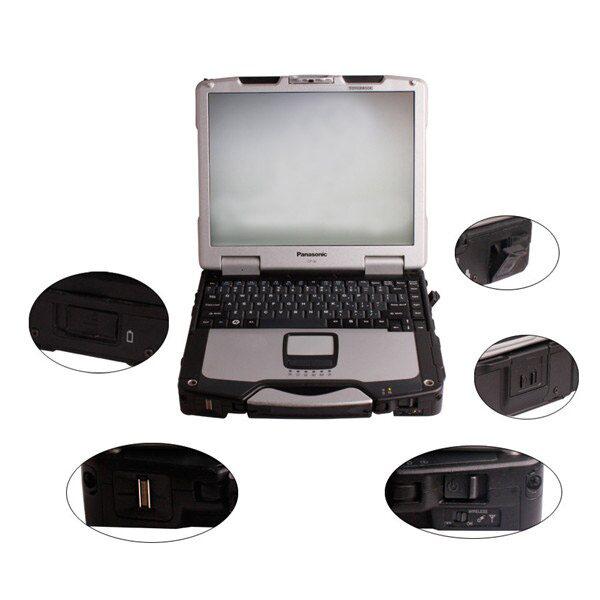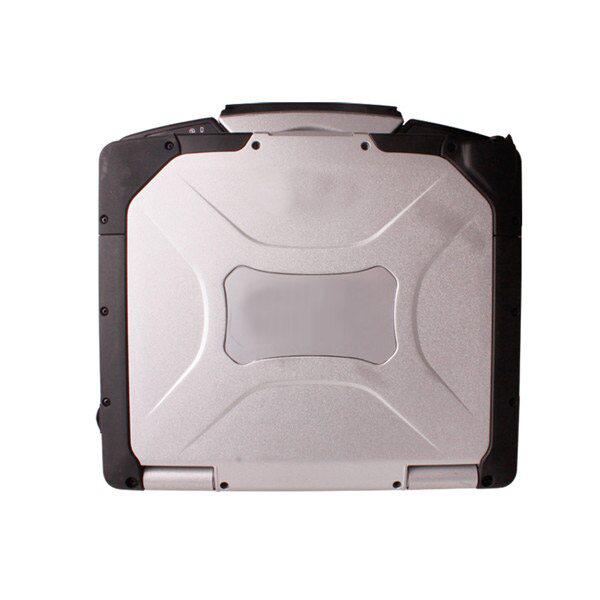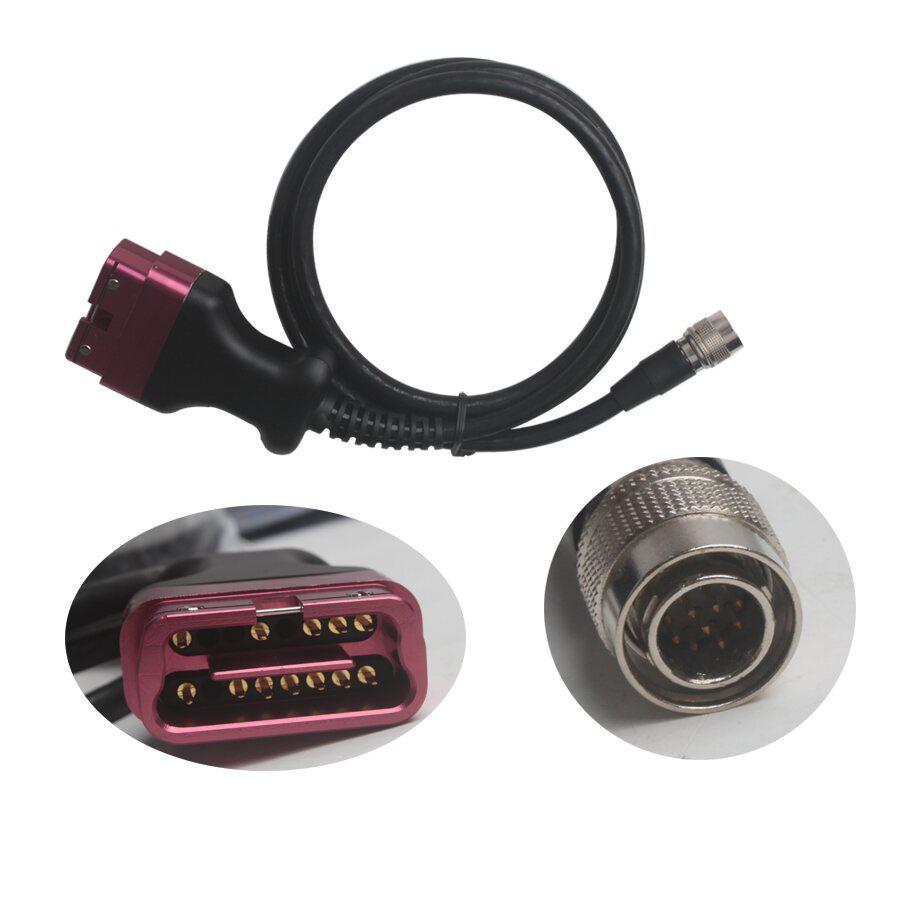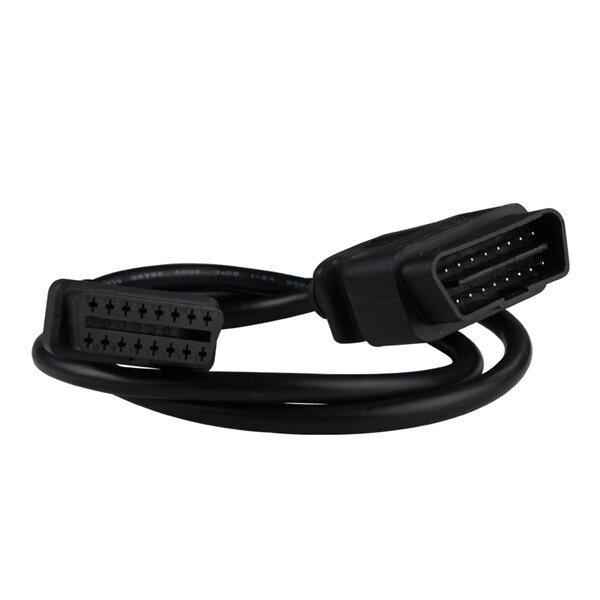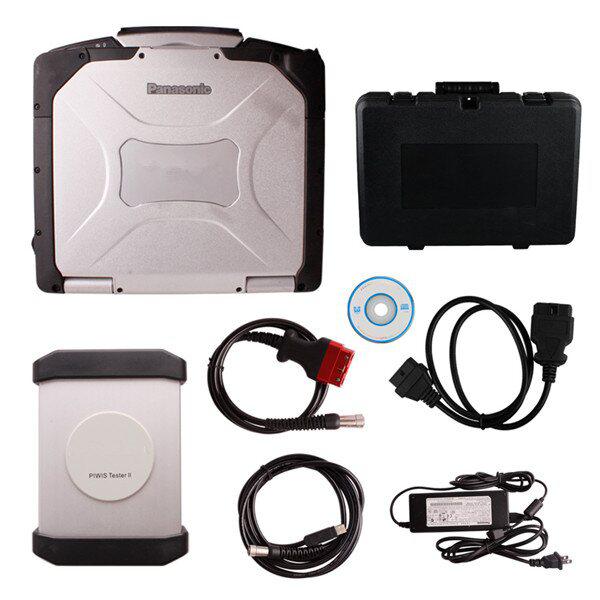 Description
Piwis Tester II with CF30 Laptop


Buy it for 5 reasons:
1 Piwis Tester II is most poweful diagnose,key program,ecu program tool for Porsche from 2005- 2014.
engine
automatio transmission, air-conditioner,
SRS
,
ABS
,
ASR
,
MPL
,
GM
, Original antitheft System, KEYLESS GO system,
OBDII
system.
2 Install well with PANASONIC CF30 computer.(software is inside the hard drive, do not need installation.)
3 Multi-Language: Russian, English, French, Spanish, Italian, German, Portuguese, Japanese, Chinese, Dutch
4 Update: Free link update in one year.After one year,100usd/time.
5 Newest Version:
16.2VNotice:1
Please do not take out the hard disk from CF-30 laptop and install on other laptops, it may cause data lose and hard to recovery.
2
Please don't use our Panasonic computer with other unit.It will happen :VCI not found problem.When you connect car,it need install software driver.Please install.
If you want to do online program,you need pay us 200EUR ,we activate for you.
Please open the computer, connect the internet, check the Piwis 2 software and go to -> Tools -> Remote access -> Team Viewer, then send us the id (9 digital numbers) online.
The
engine
er will open the authorization for the Piwis 2 program within 3mins online.
Descriptions:
1. Read/clear error code, catch data stream, computer programming match, component test, maintenance information consult, components site drawing, wiring diagram.
2. Porsche Piwis Tester II works with the old and latest Porsche cars. It is equipped with the Panasonic laptop and original software for the test. Porsche Piwis Tester II can help you diagnose and program the most new and old kind of Porsche cars. For exa
MPL
e: 911(997)(991), Boxster/ Cayman, (987), Cayenne up to MY 2010, Cayenne from MY 2011 and Panamera.
3. New Panamera can only be diagnosed by using Porsche Piwis Tester II. Based on current project planning, all earlier vehicle models will gradually be changed over to the new Porsche Piwis Tester II by the end of 2010. Porsche Piwis Tester I must be used for older models in the Porsche workshop until end of 2010.
4. Support for Porsche Piwis Tester I will no longer be available once the earlier diagnostic programs have been transferred to Porsche Piwis Tester II.
5. When Porsche Piwis Tester II is distributed, it will contain one basic piece of software. This is necessary in order to start and configure the tester.
Piwis Tester II Support Systems:
engine
automatio transmission, air-conditioner,
SRS
,
ABS
,
ASR
,
MPL
,
GM
, Original antitheft System,KEYLESS GO system, OBDII system.
Porsche Piwis Tester II Vehicle Coverage:
1. 911(997) (991)
2. Boxster/Cayman (987)
3. Cayenne up to MY 2010
4. Cayenne from MY 2011
5. Panamera
6. Support For Porsche 2014 year car models
Porsche Piwis Tester II after Sales Service:
1. One year free maintenance
2. Long-term technical support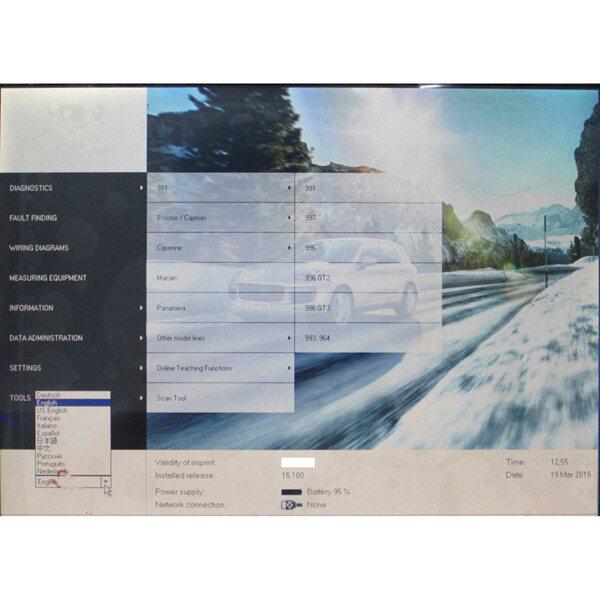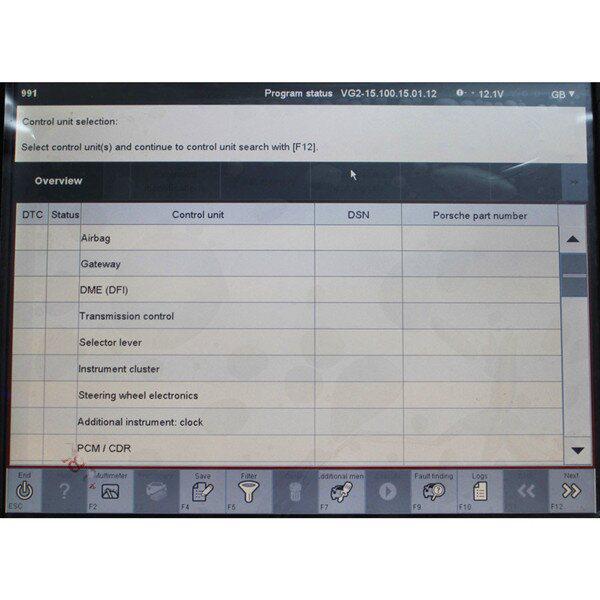 Porsche Piwis Tester II Packing List:
Piwis Tester II VCI * 1 PCs
OBDII Cable *1 PCs
USB Cable * 1 PCs
Extensional Cable *1 PCs
Used CF30 computer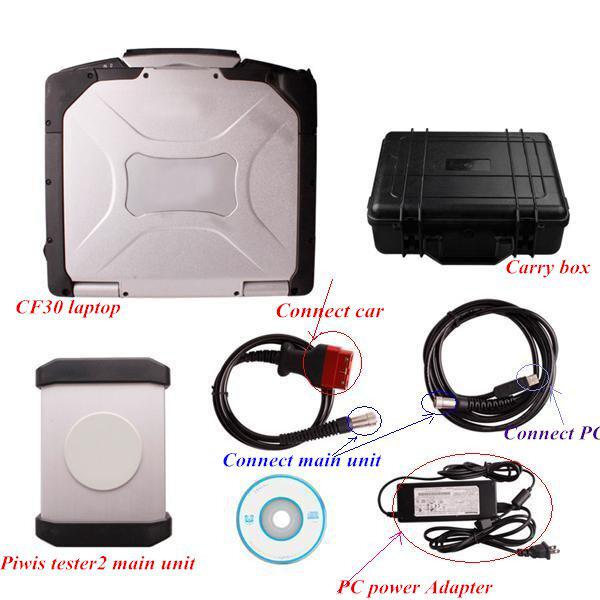 Difference between Piwis tester II for Porsche Serials
Item Name
Original AllScanner VCX-Plus Multi Scanner Porsche Piwis Tester II V15.1+Land Rover JLR V139 with CF30 Laptop
VXDIAG MULTI Diagnostic Tool for Porsche Piwis Tester II V15.1 Land Rover JLR V139 with CF30 Laptop Support Original Software
Piwis Tester II for Porsche Diagnostic Tool with CF30 Laptop and Latest software
YANHUA Porsche Piwis II
without Laptop and software
Porsche Piwis Tester II Software plus CF30 Laptop
Software Version
PIWIS II V15.1; JLR V139
PIWIS II V15.1; JLR V139
PIWIS II V15.1
N/A
PIWIS II V15.35
Brand
AllScanner
VXDIAG
(Chinese Original Hardware;

Original Porsche Software)
AllScanner
YANHUA
YANHUA
Vehicles Coverage
Porsche cars 2005-2013
Jaguar Land Rover cars 2005 up
Porsche cars 2005-2013
Jaguar Land Rover cars 2005 up
Porsche cars 2005-2013
Porsche cars 2005-2013
Porsche cars 2005-2013
Update
via HDD
VXDIAG Software Update via HDD
VXDIAG Hardware Update with Hardware ID Update Authorization
via HDD
N/A
via HDD
Language
German, British English, American English, French, Italian, Spanish, Japanese, Russian, Portuguese, Dutch
Operation System
Win XP
Win XP
Win XP
Win XP
Win XP
Support System
Engine, automatic transmission, air-conditioning, SRS, ABS, ASR, MPL, GM, Original antitheft System, Keyless GO system, OBDII system.
Support Protocol
ISO-9141 K-Line
ISO-14230 K-Line
ISO-15765 CAN
SAE-J1850-VPW (GM Class2)
SAE-J1850-PWM (FORD SCP)
ISO-11898-2 DWCAN
ISO-11898-3 DWFTCAN
SAE-J2411 Single Wire CAN (GMLAN)
SAE-J2610 SCI (Chrysler)
SAE-J1567 CCD BUS (Chrysler)
SAE-J2740 GM ALDL
SAE-J2809 (Honda DIAG-H)
CAN125/CAN250/CAN500/CAN1000
SAE-J1939 CAN
SAE-J1708/J1587 On RS485
CAT DATALINK (Catepillar)
ATA DATALINK (Catepillar)
Support Online Programming
Yes, cost 220usd per time
Yes, cost 220usd per time
Yes, cost 220usd per time
N/A
Yes, cost 220usd per time
Special Function
(Recommendation)
N/A
VXDIAG support add more original software in feature, you only need buy authorization from us.
Already released original software authorization has Toyota, Honda, LandRover, Jaguar, and Porsche.
Software will release soon including: Volvo, Subaru, Chrysler, GM, FORD, Mazda, Kia, Hyundai, GMC, Nissan, Suzuki, VAG, BMW, BENZ, FERRARI and Marerati.
Bluetooth,GPS and Navigation Function are available in case you pay for the authorization fee
N/A
Bluetooth,GPS and Navigation Function are available in case you pay for the authorization fee
Previous: USA PROG Standard Package (Need Purchase Software Seperately)
Next: V2020.3 New Design Multidiag Pro CDP+ For Cars/Trucks And OBD2 With Bluetooth and 4GB Card Plus Car Cables Support Win8