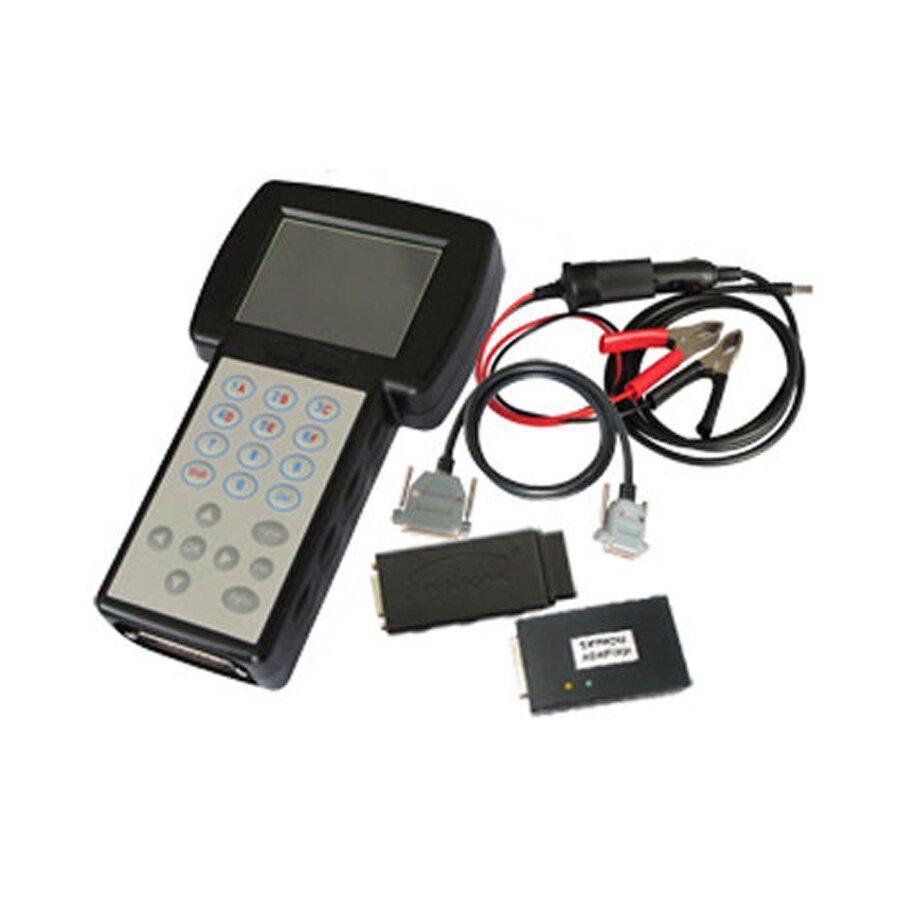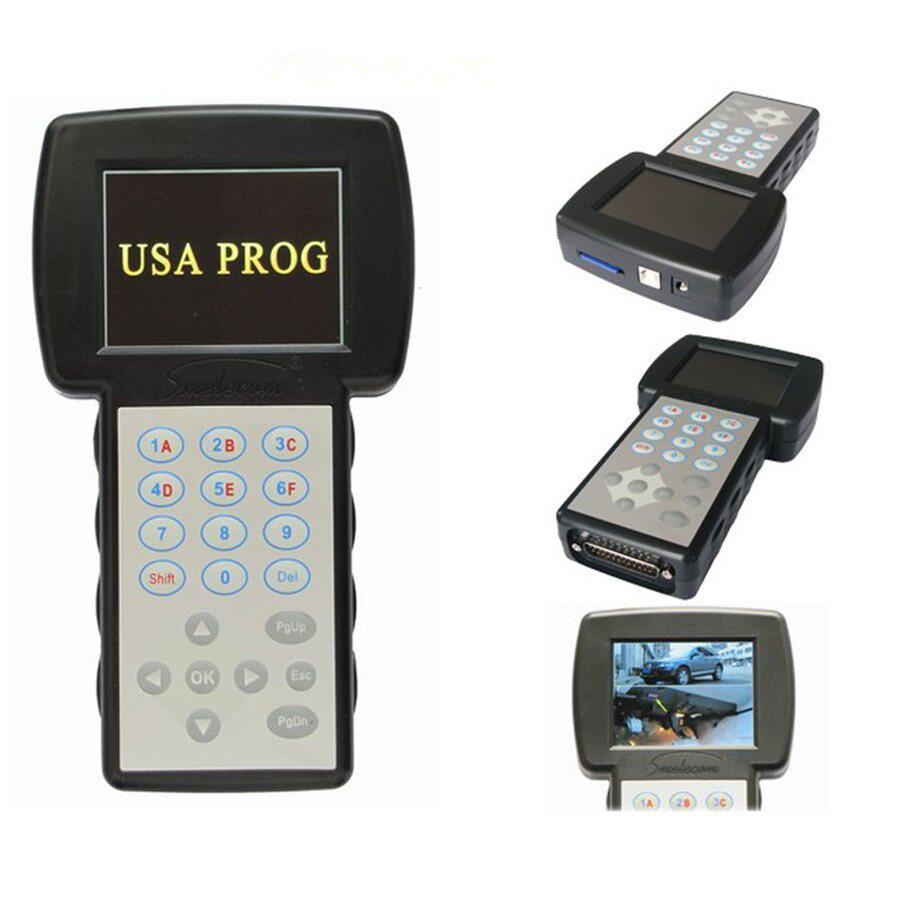 Related Accessories/Similar Items
Description
USA PROG STANDARD PACKAGE
Hand-held mileage correction tool, powered by two CORTEX ARM cores, speed up to 200MHZ. With SD card interface to load and save files, USB port for update by Internet. 320*240 TFT LCD with 256K colors to show pictures and help files in detail. Integrate CAN-BUS / J1850 / CCD-BUS / ISO9141 / SPI protocols in one multifunctional interface.
Standard package:
main hardware, OBD adapter, CMM adapter, USB cable, SD card and Power cables with standard soft.
Caution: Please don't try to disassemble the machine. No warranty if the machine is disassembled!
Note:
Users can purchase any software to expand its function, or add supported car models.
Software Price:
(Those software you need purchase seperately, you can contact our customer service for purchase)
1: AUDI A3 / TT / R8 07 UP soft $600.00
2: AUDI A4 / A5 / Q5 08 UP soft $500.00
3: AUDI A6 / Q7 09 UP soft $400.00
4: AUDI A8 07 UP soft $1,000.00
5: TOUAREG / PHAETON / BENTLEY 08 UP soft $500.00
6: EEprom adapter Clip1 touch holder1&touch holder2 $500.00
7: MOTOROLA adapter touch holder3&touch holder4 $500.00
9:
VW
NEC+24C32 soft $600.00
10:
VW
S12XHZ512 09 UP soft $700.00
11: VW NEC+24C64 11 UP soft $800.00
Package including:

1pc x USA PROG Hardware
1pc x OBD adapter
1pc x CMM adapter
1pc x USB cable
1pc x SD card
1pc x Power cables with standard soft
Previous: Main Unit of Digiprog III Digiprog 3 plus ST59 Plug
Next: Yanhua Piwis Tester II For Porsche With CF30 Laptop Update Free Install Well V16.2 DHL FREE SHIP