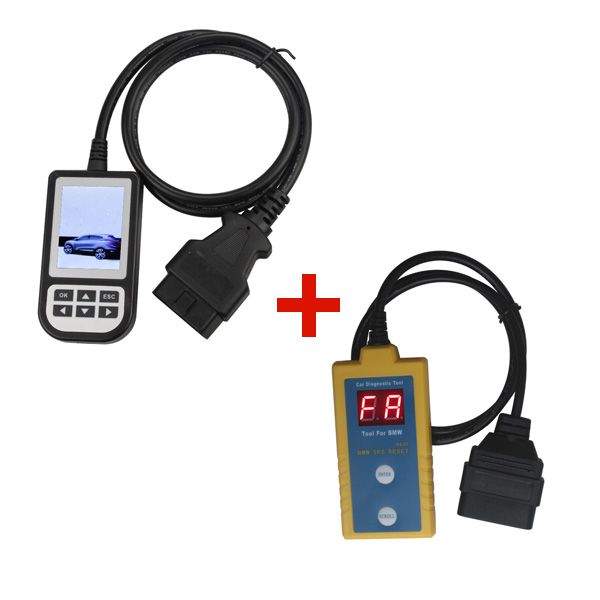 Description
Creator C110 V6.0 BMW Code ReaderPlus B800 Airbag Scan/Reset ToolCreator C110 Supported car model:
Supports
BMW
1 Series, 3 Series, 5 Series, 6 Series, 7 series, 8 series, X series, Z series and Mini
Creator C110 Function:
Read trouble codes, clear trouble codes, displays live data stream, Clear adaptation and vehicle version information.
B800 Airbag Scan/Reset Tool for BMW

Description:
Models available for most BMWs built between 1994 and 2003

Note: B800 can not do 2001 BMW 330i.

B800 Airbag Reset Tool Function:
Displays all SRS fault codes, tells you what's wrong.
Resets the "SRS" Light.
Package including:
1set x C110
Code Reader
1set x BMW B800
Previous: Foxwell GT65 All Systems OBD2 Diagnostic Scanner Full System EPB DPF TPS 24 Reset Active Test OBD2 Scanner Car Diagnostics
Next: NexLink NL102 Heavy Duty And OBD/EOBD+CAN Diagnostic Tool