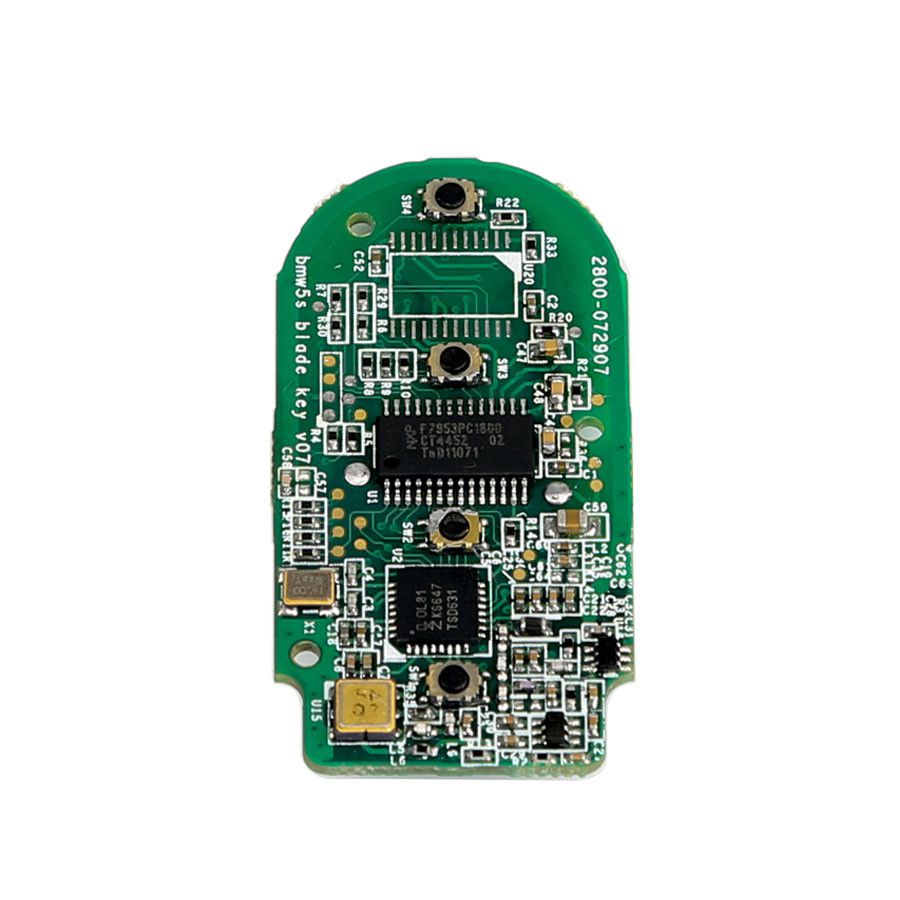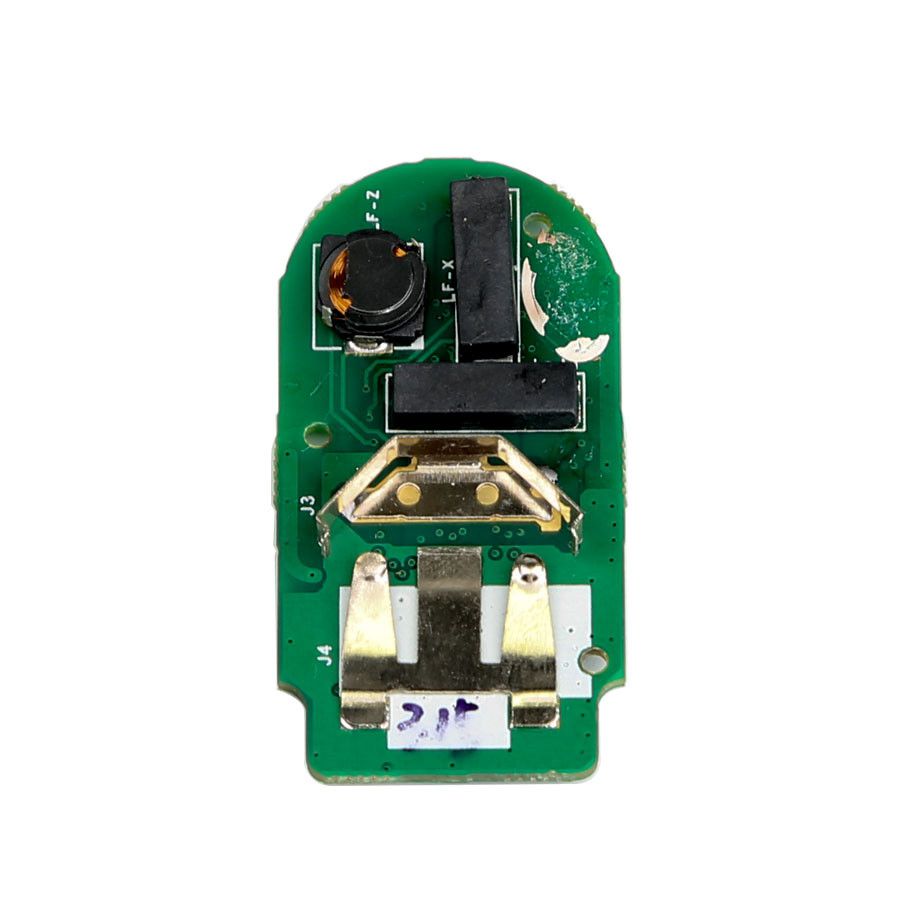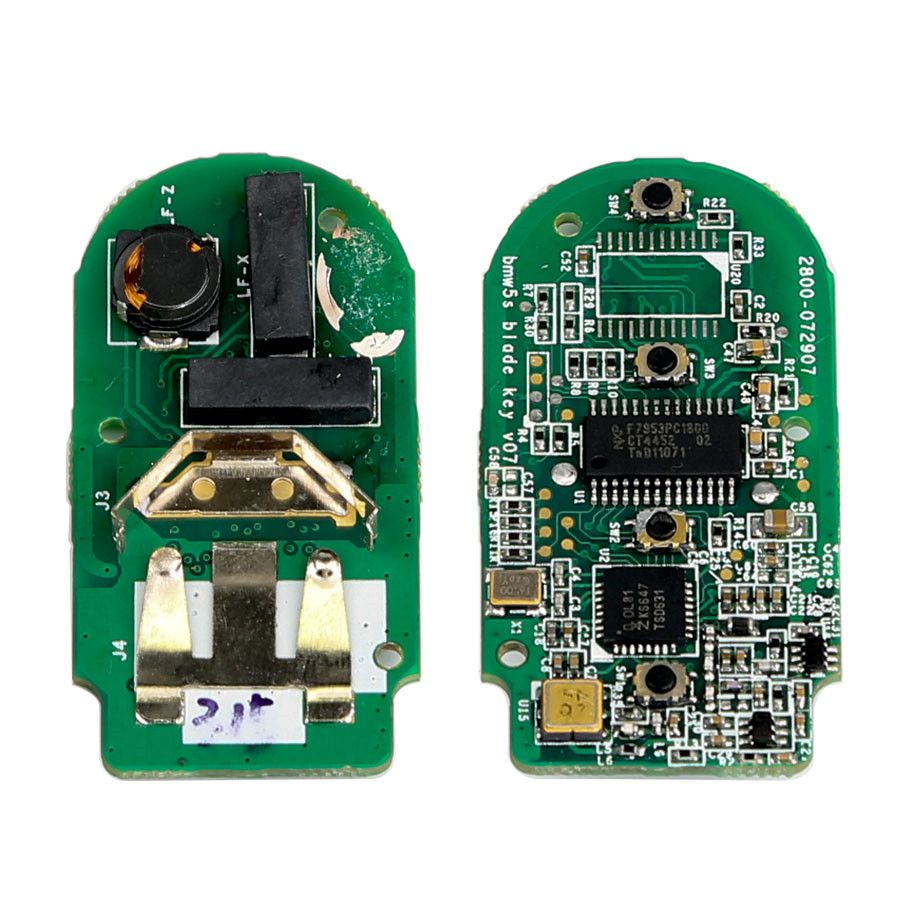 Description
YH BMW F Series CAS4+/FEM Blade Key 315 MHZ Board without Shell
Features:
1. Frequency: 315MHZ
2. Able to read and write unlimitedly & repeatedly by working together with YH Digimastger 3, CKM100 and other tools which can program and reset
BMW
keys.
3. Support FEM models with original non-blade keys.
4. Add new keys or modify old keys with/without three resistors (If you want to order the program without 3 resistors, please contact with the supplier)
5. Smart key
BMW Models Compatibility: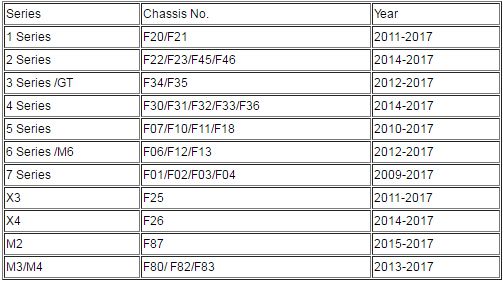 Package List:
1pc x YH BMW F Series CAS4+/FEM Blade Key 315 MHZ Board without Shell
Reviews

18
#1 german vazquez
Mar 9, 2019

Prishol very quickly everything works counts until he poured everything ok. Recommend seller
#1 olivier peloux
Mar 9, 2019

Fast delivery, good quality.
#1 Juan Ignacio Alvarez Rodriguez
May 9, 2018

Very good… Super fast
#1 Friso Bax
Oct 9, 2018

Very good fast delivery
#1 Sergey Burobin
Jul 9, 2018

Super recommended arrived just as it is posted very fast shipping
#1 Luis Napoles
Apr 9, 2019

works just as the original
#1 Anthony Parmassar
Jun 9, 2018

Received it via DHL,all good.thank you. this YH BMW F Series CAS4+/FEM Blade Key 315 MHZ Board Without Shell is good quality, working very well
#1 David Rowlands
Aug 9, 2018

The delivery was fast, all came days in 10.
#1 Arnold Grubbs
Apr 9, 2019

works Perfect Thank You
#1 leonard r catton
Jul 9, 2018

Very good fast delivery
Previous: High Frequency IC Copying Buckle (Repeat Use) 10pcs/lot
Next: Remote Key 4 Buttons 433mhz 7953 Chips Silver Side for BMW CAS4 F Platform 7 Series