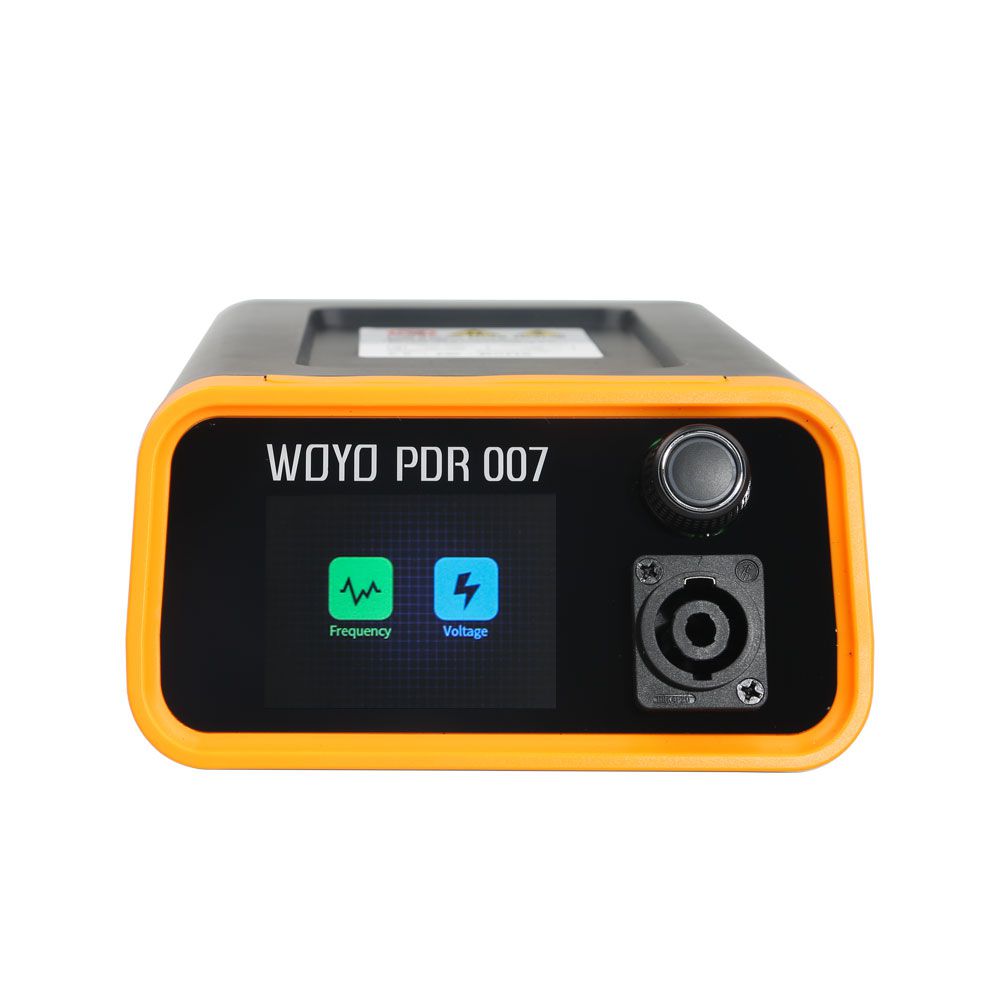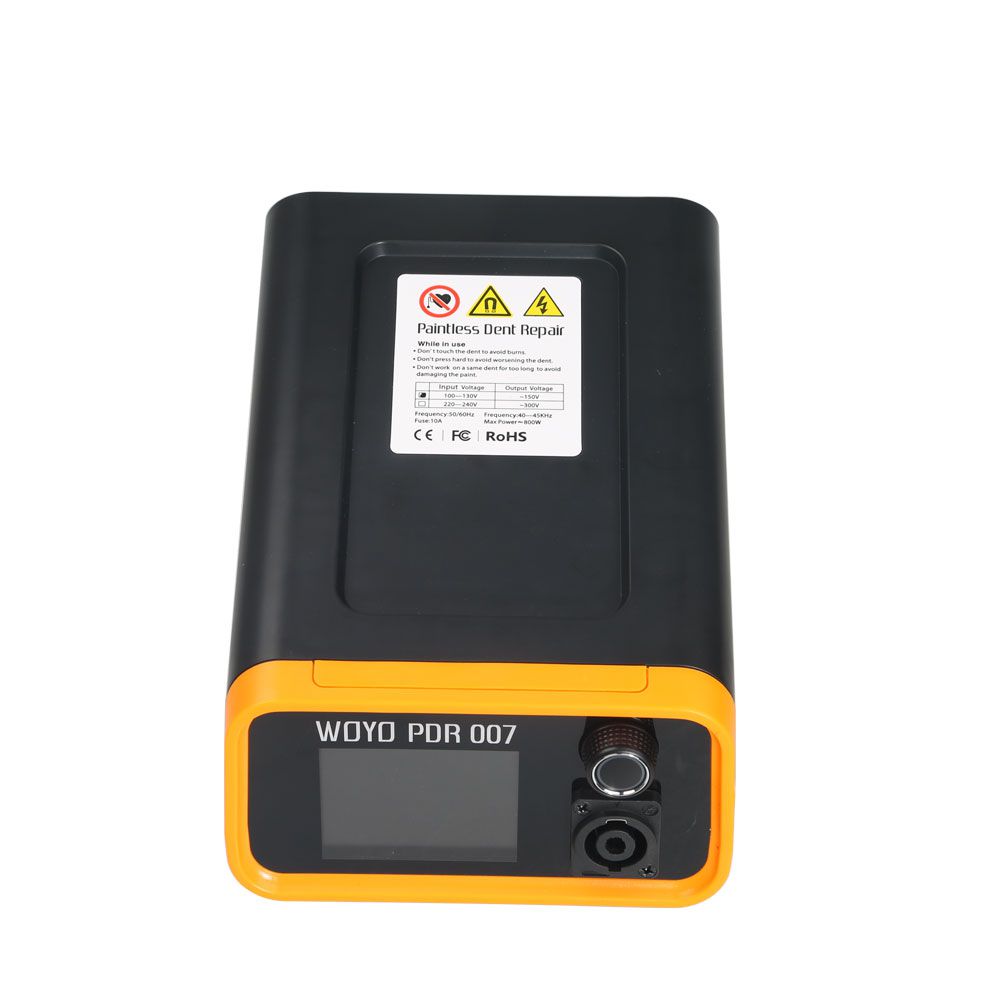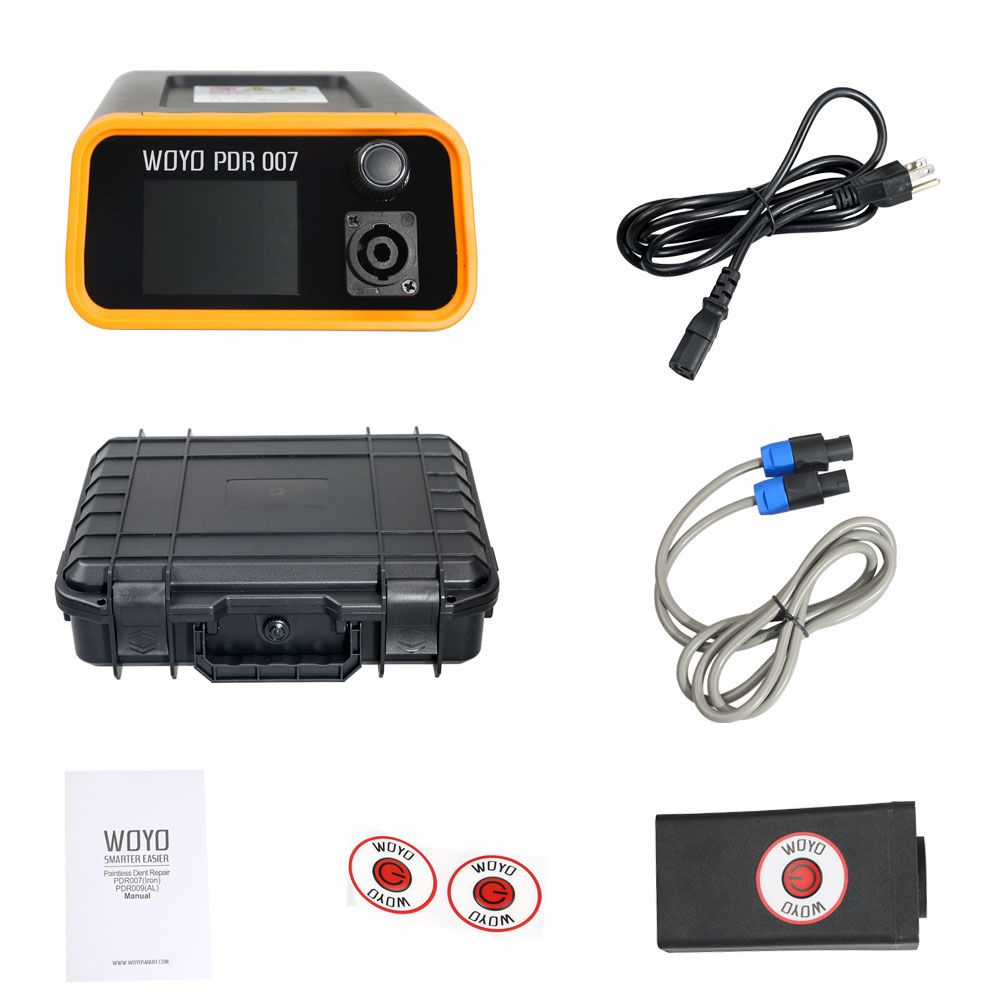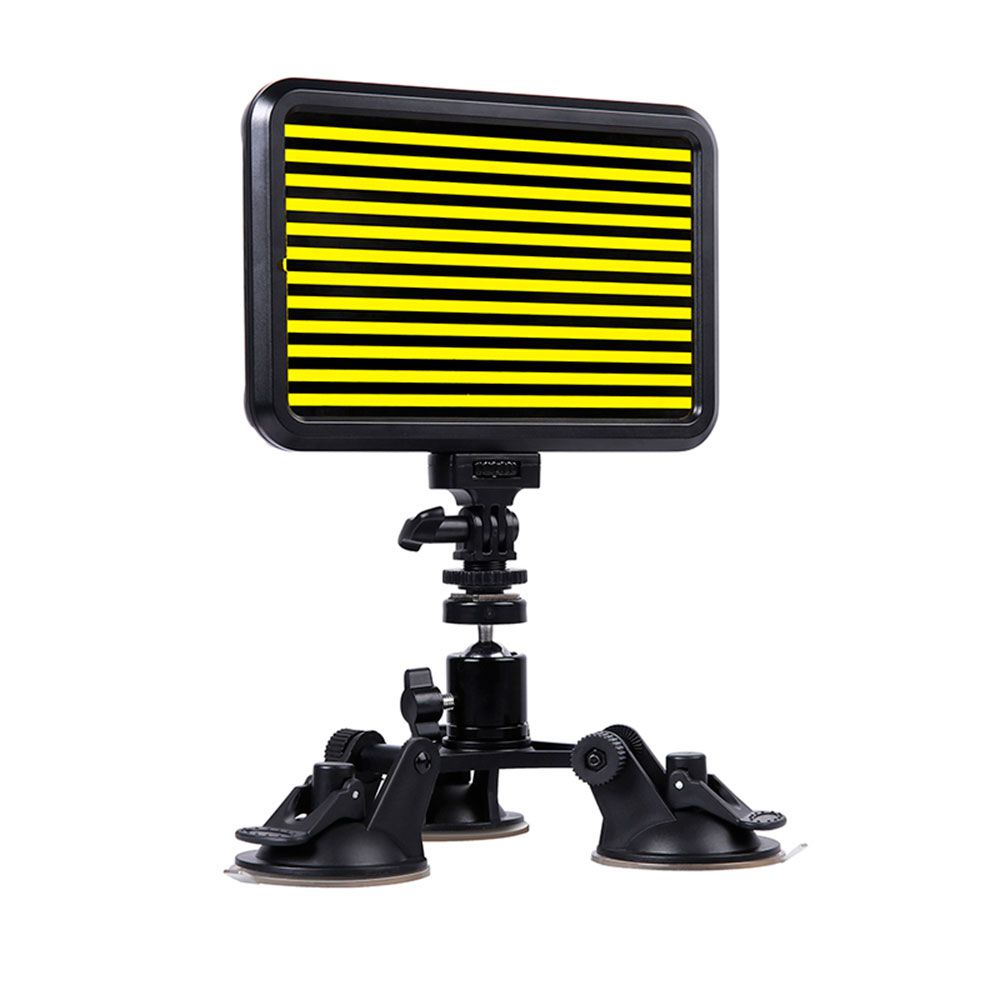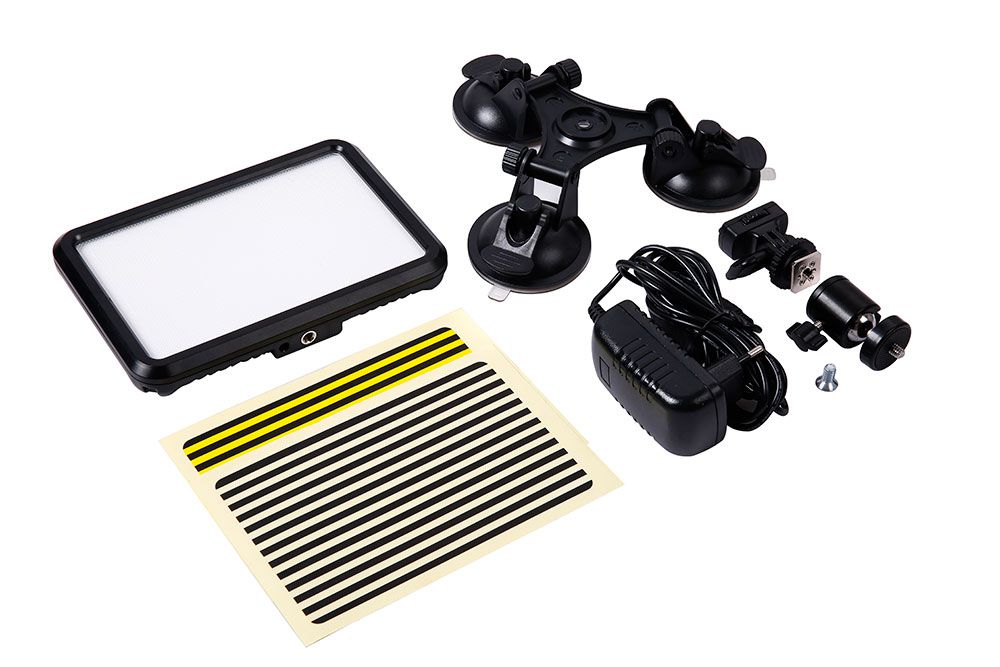 Description
English WOYO PDR007 Paintless Dent Repair Tool+ WOYO PDR Light Repair Tool
WOYO PDR007 Functions:
1. Dedicated to the removal of the body dents, for the thickness less than 1MM
2. Auto body heating
Depression Pit Body Sheet Metal Disassembly Heating
WOYO PDR007 Features:
1. Easy to use, low cost of learning how to use
2. 6 times faster delivery of owners (compared with the traditional way of demolition and repair), improve shop utilization, rapid recovery of investment
3. Two operation modes to adapt to different needs:
4. High-precision control, quality assurance, operational safety
5. Large-screen display, precise control, real-time monitoring
6. Voltage: 220~240V
Frequency: 50/60Hz
Fuse: 10A
Max Voltage: 250V
Frequency: 40~45KHz
Max Power ≈ 800W
WOYO PDR007 is a high-precision equipment, due to regional differences in parameter format, may not be applicable in some areas, please know before buying. Use this equipment only in accordance with local laws.
WOYO PDR Light Paintless Automotive Dent Remove Repair Tools PDR Tool
WOYO PDR Light Description:
This light/reflection board is used to help operator easily repair the dent. By training part of the auto body on the light, the distorted part will reflect where the dent is. It is suitable for light color car or highlight condition in particular. You can also adjust the color temperature by yourself. With LED display and three suckers, you would be clear about the exact color temperature and the repair work would be much easier.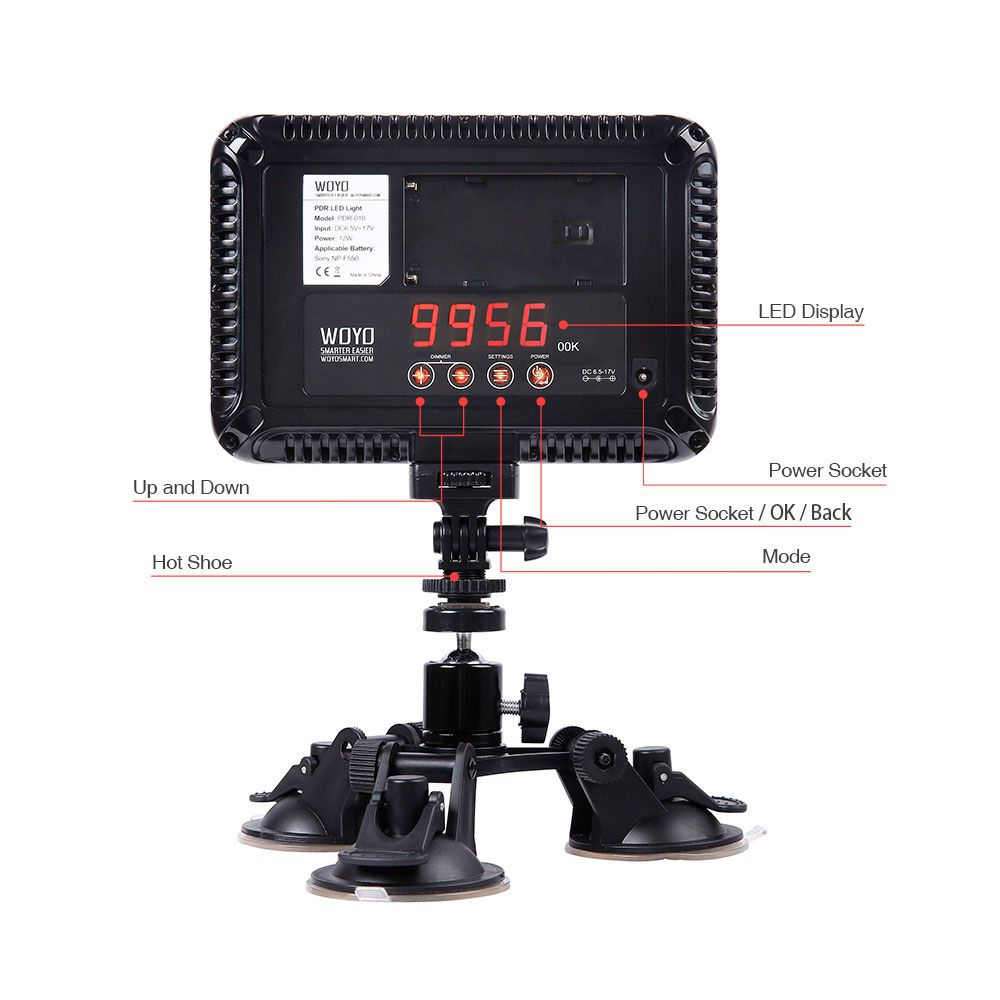 WOYO PDR LED Light APP
1.WOYO PDR Light comes with two diiferent colors on both sieds:
one is white black and the other is yellow black. You could choose the one with clearer result to detect the dents.
2.Strong suction cup base can be positioned anywhere
3.Used for aligning the reflected lines of the board to a dent. The reflection becomes distorted where the dent is and you can use PDR tool behind the dent to make the distorted image even or uniform again.
Once the distorted image or lines become parallel in the reflection ,which means you have successfully removed the dents!
4.Can be attached to a vehicle using its STRONG SUCTION CUP BASE on the flat metal, glass and plastic areas.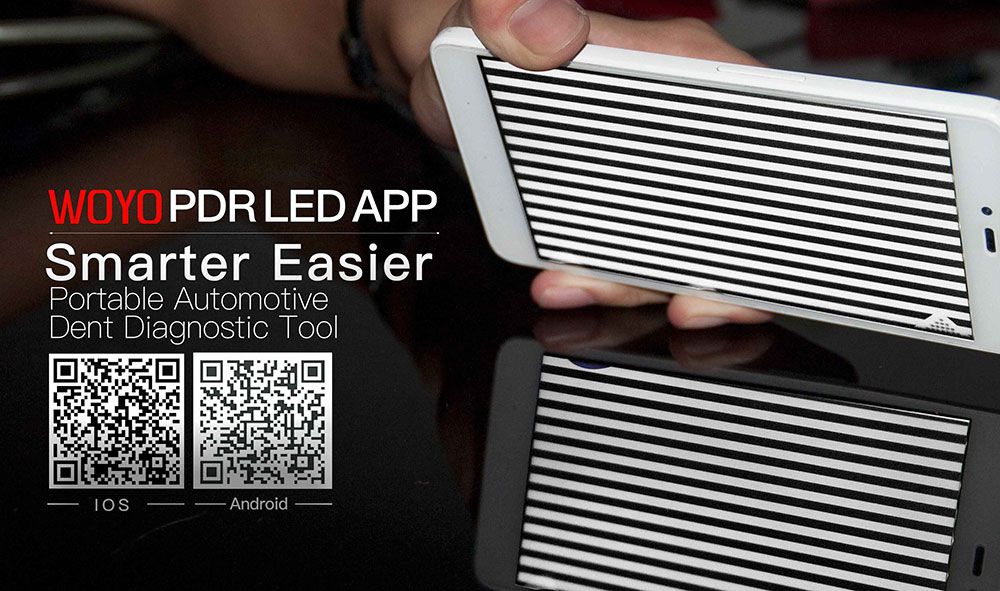 WOYO PDR Light Specification:
Output Power: 12W
Luminous Flux: 1200LM
Illumination: 0.5m 750Lx; 1m 180Lx
Color Temperature: 3200K-5500K
Light source: Light Guide Panel
Dimmer Range: 10%-100%
Lifespan: 50000H
DC Power Input: DC 6.5V-17V
Pump suction cups diammeter:2.6 inch*3
Package includes:
1pc x PDR Main
1pc x Main Cable(1.8m)
3pc x Repair Plastic Pen
1pc x power Cable(1.5m)
1pc x Repair Handle
1set x WOYO PDR Light Paintless Automotive Dent Remove Repair Tools PDR Tool
WOYO PDR007 optional
SO466 WOYO PDR007 Paintless Dent Repair Tool (PDR007-110V )
SO466-B WOYO PDR007 Paintless Dent Repair Tool (PDR007-220V )
SO466-1 WOYO PDR007 Paintless Dent Repair Tool (PDR007-110V)
SO466-B1 138 WOYO PDR007 Paintless Dent Repair Tool (PDR007-220V )
SO466-2 WOYO PDR007 Paintless Dent Repair Tool (PDR007-110V)
SO466-B2 WOYO PDR007 Paintless Dent Repair Tool (PDR007-220V )
Previous: WOYO PDR007 Auto Body Repair PDR Tools HOTBOX Magnetic Induction Heater Removal Kits Paintless Dent Repair Tools