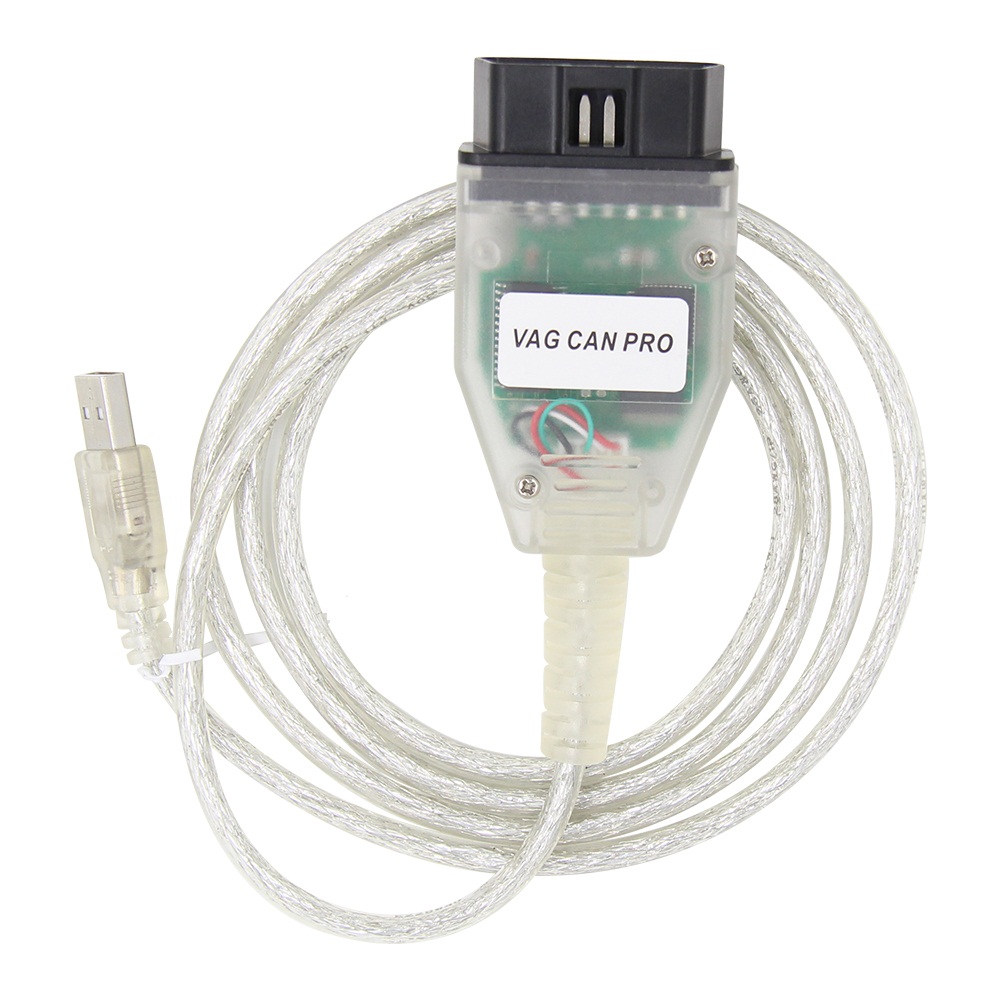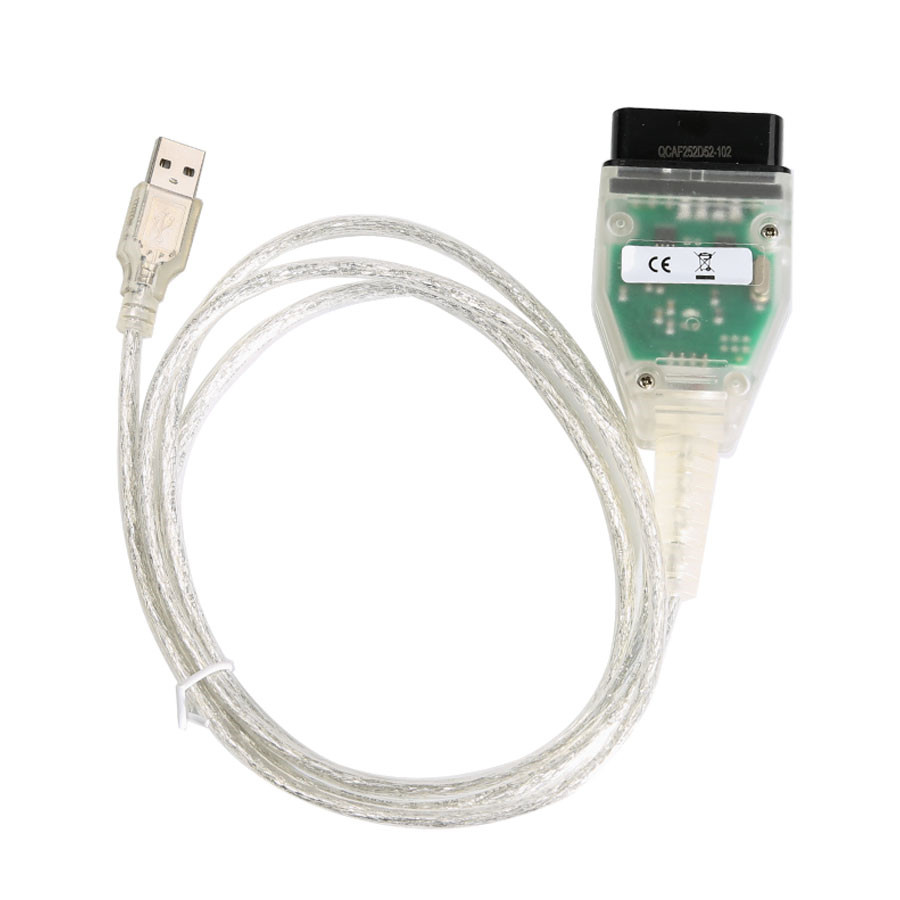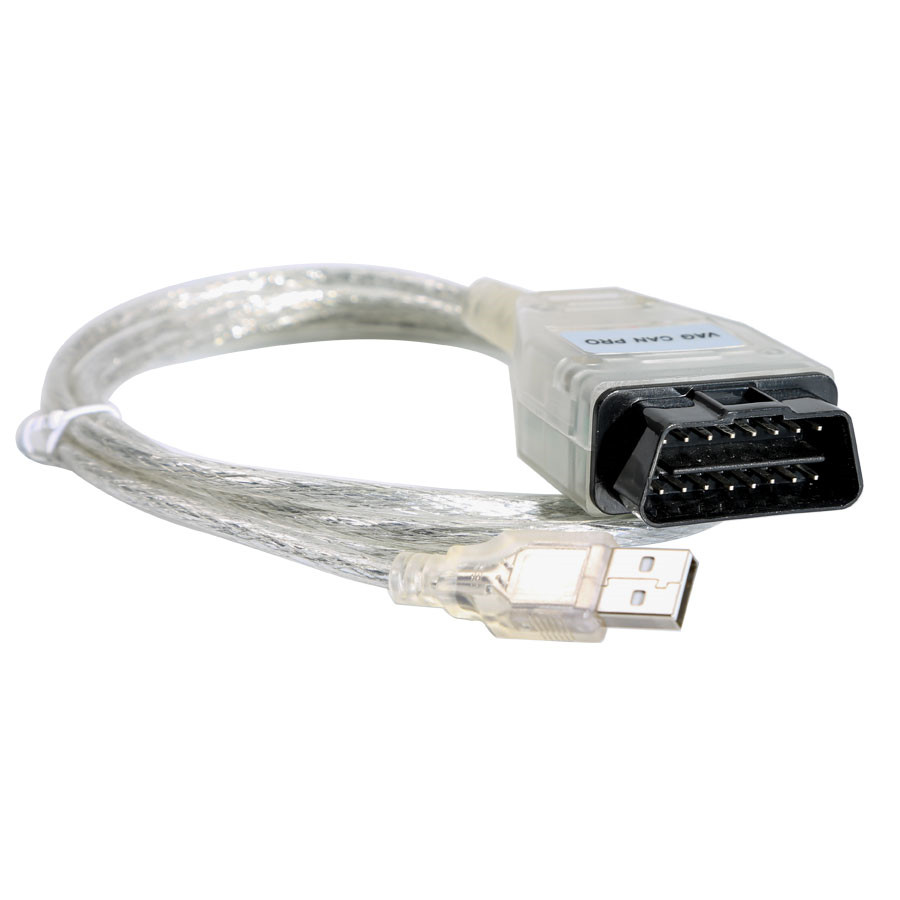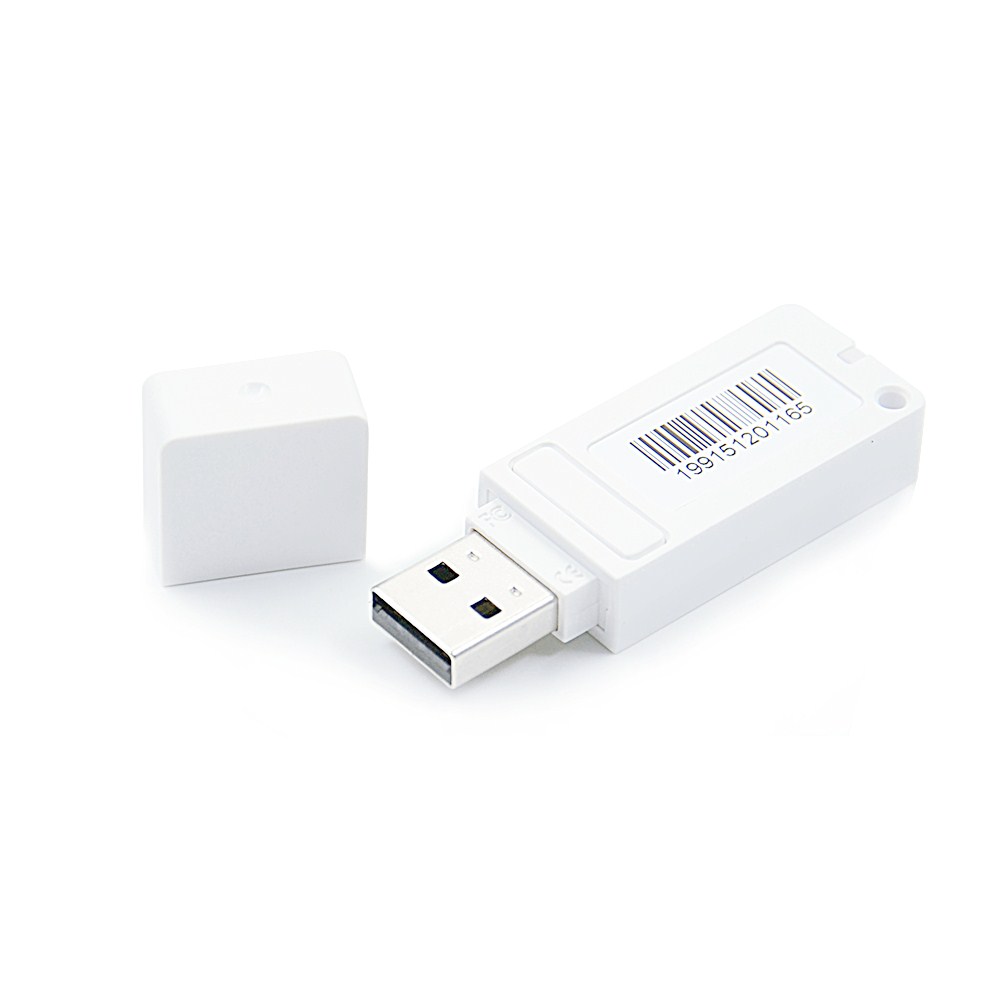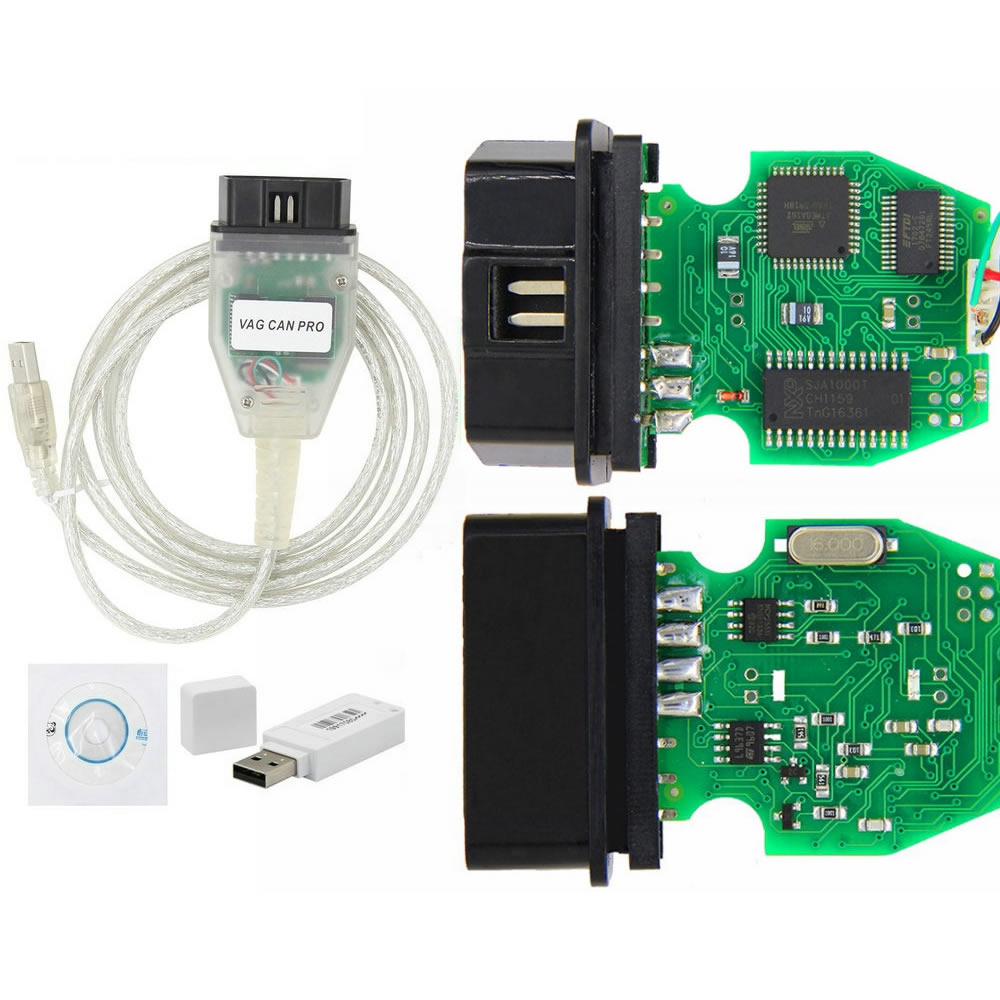 Description
VAG CAN PRO V5.5.1 with FTDI FT245RL Chip + ATMEGA162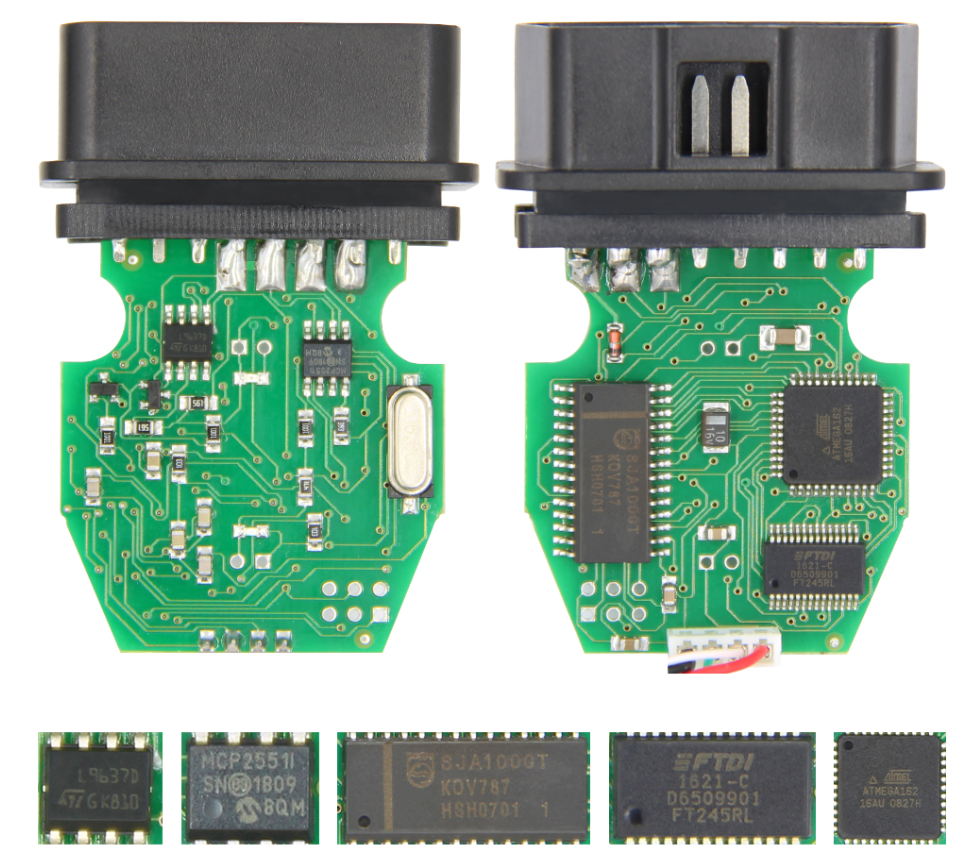 Language: English, Czech, Danish, German, Hrvatski, Italian, Dutch, Polish, Russian, Spanish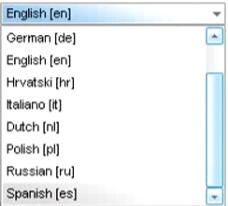 Please read the words carefully before you buy!
- The USB dongle is necessary to ensure software installed successfully!
We have installation video of cable with USB dongle,if you need, please contact us to get.
Tip: you should firstly plug USB dongle to computer, then plug cable into computer.
PS:the VCP Pro not support for V-CDS/VAG COM software,please note it,thanks
No USB Dongle Version :Don't need install Software ,you can sue it directly.
Main Features of VAG PRO:
* Unique features OCLF service procedures (One-Click-Function);
* inexpensive flasher for VAG;
* inexpensive flasher with support UDS controllers;
* ESP MK60EC1 decision coding blocks;
* a tool for a complete diagnosis MQB platform (Golf VII, Octavia III) Support to 01.2013;
* ZDC-loading containers in the electronic components;
* Unlock video in motion (VIM) on the MQB platform (Discover Pro and MMI-MQB);
* Coding controllers for PR-codes;
* "Login finder" - allows you to scan and logins in the CAN controllers UDS;
* Support for the new Polo in 2014 Facelift;
* Support for the new Passat B8;
* Full support of
Audi
TT-3 on the platform of the IBC;
* Full support for
Skoda
Fabia III
​
VAG CAN PRO Function interface
With dongle can support win7/win8 and XP systems, but buyers of win7/8 systems need to contact the seller, the seller sends the latest software, can be used
without dogle support XP and WIN 7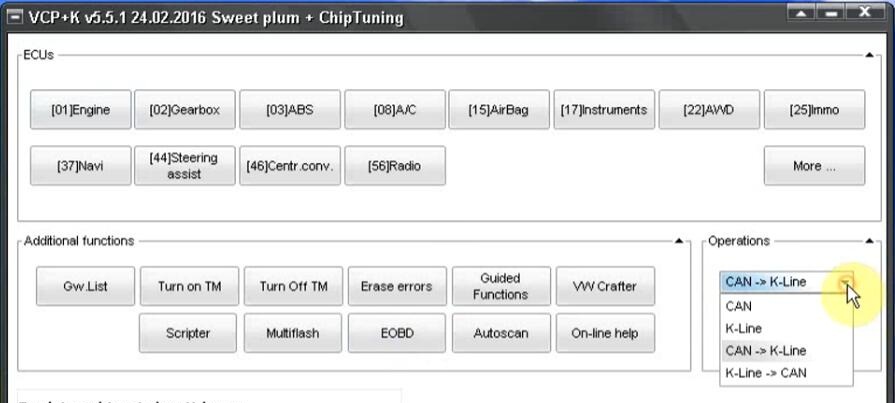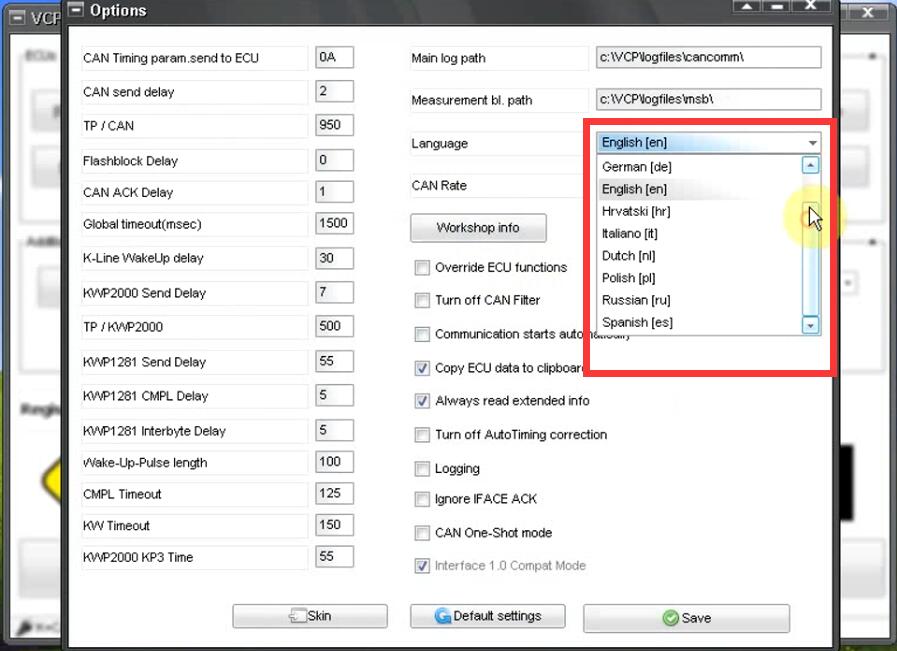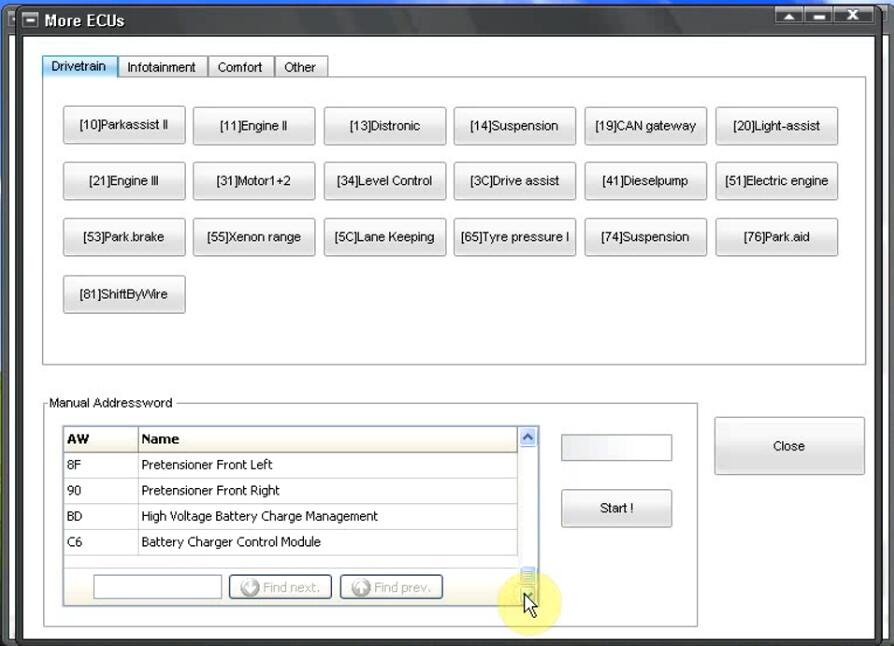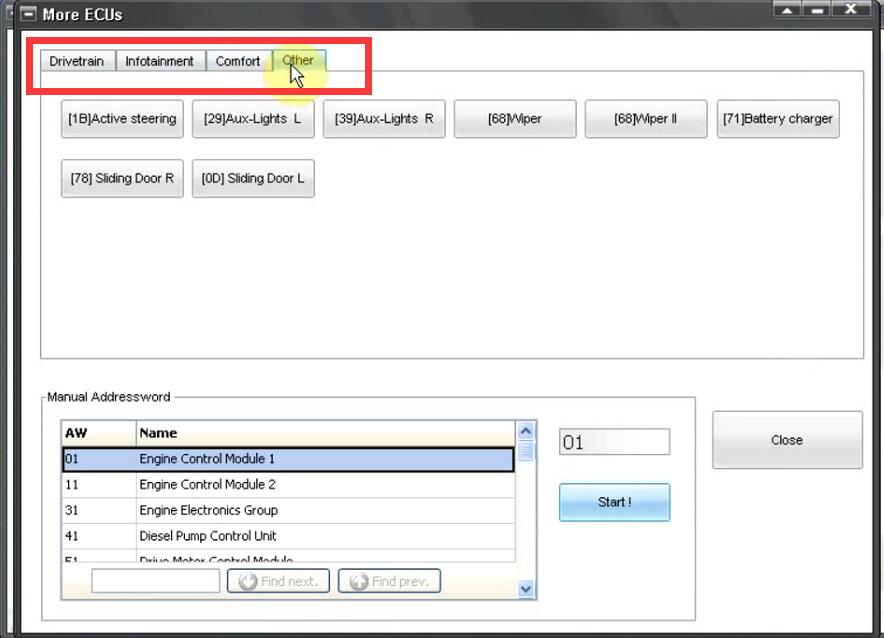 New in Version 5.5.1:
Support for new addresses entered in the MLB-Evo platform
Update database-ODX (support for all models 2015)
Major Changes in the PR encoder:
* Now it is possible to keep PR-codes of a file
* PR-self-sustaining encoder may select codes known PR-analysis of current data stored in the ECU
* You can compare the data stored in the ECU against the calculated data, choose what you want to download.
* OCF "Activating automatic folding mirrors", the problem is illuminated space around the machine solved - Thanks Ciamardo / vcp-forum.de
* The new team in the Scripter: GetCardSerial, returns the current smart card number. You can use it to prepare a script that will run only on these smartcards.
* Enhanced TXT-coding, coding calculation is now faster APDUs.
* Updated data base DTC- Fixed problems with parameterization 7N0 cameras
* Fixed problems with parameterization 5M0 ...... F AFS modules
* OCF new section called "Apps", which is: Download the parameter data, coding for PR-
code, programmer Wabco, BCM, and so forth programmer..
* The new procedure OCF "FlashFile Dumper" - can extract content from Flash files (*
.SGO, * .FRF, * .ODX) in a binary dump. Note: The source data format is not changed, *
so that if a Flash file kriptovat and compressed, the binary file will be the same.
* Fixed an issue in the Gateway Sheet MLB-EVO (B7 II, A4 B9) - not all ECU were available through the Gateway.
* Updated database of error codes (added more than 200 new codes, including the MQB / MLB-EVO platform)
* New Firmware v.1.1 for interfaces (04.0D / 02.04) v.2.0 (0A.04 / 0B.04) to support new protocols (TCP-IP) used on the MLB-EVO platform
* Fixed a connection problem with the address 46 (room unit) on the MLB-EVO (B9 A4 / Q7 4M) platform
* OCF Disable Start-Stop system is now supported PQ26 platform (Polo 6C, Fabia III, etc.)
* Reduced time delays during the loading of large data blocks in the non-flash modes.
This contributes to a more stable connection when connected directly to the ECU (Direct Connect), popular among fans VAG.
Supported Cars:
A2 2009-
A3 8P 2003-
A3 - platform MQB-
A4 model 8K wariant B8 (UDS + TP2.0) 2008-
A5 model 8K (UDS) 2007-
A6 model 4F 2004-
A8 model 4E 2003-
Q3 (UDS) 2010-
Q5 (UDS) 2008-
Q7 (TP2.0 + UDS) 2006-
S5 model 8K
(R)S6 model 4F
R8 (UDS)
TT model 8J 2007-
2. for Mercedes
Altea
Leon MQB 2013-
Leon model 1P 2005-
Toledo model 5P 2004-
octavia model 1Z 2004 -
octavia platform MQB -
superb II B6 2008-
fabia model 5J 2007-
yeti 2009-
5. for Volkswagen
Crafter (immobilizer, engine)
Caddy model 2K 2005-
Eos
for Golf V model 1K
for Golf VI model 5K
for Golf VII platform MQB
for Golf Plus
for Jetta II model 1K
Transporter / Multivan (Only after the CAN-BUS drive for storing data)
Multivan/Transporter GP model 7E (UDS) 2009-
Passat B6 model 3C 2005-
Passat CC-
Phaeton GP 2007-
Polo model 6R 2009-
Polo FL MQB 2014-
Scirocco III-
Touran-
Tiguan-
Touareg GP 2007-
Touareg NF 2010
6. K-line ( KWP1281, TP/KWP2000)
- For VW Bora
- For VW Transporter T5
- For VW New Beetle
- For VW Polo II,III,IV
- for Skoda Fabia i i II
- for Seat Leon I
- for Seat Toledo II
- for Seat Alhambra
- for Seat Ibiza II, III, IV
- for
Audi
A2,A3,A4,A6 K-Line
Notes for Audi A4:
1.Option A4 8E B6 model
This model has a can-bus (TP1.6), but it is not connected to the diagnostic socket. The car is fully diagnosed on the K-line (VCP required interface + K). Used protocols KWP2000 and KWP1281 it.
2.Model A4 8E, B7 option
This model has a CAN BUS TP2.0, but the diagnostic socket is only connected to the so- called CAN-Antrieb, i.e. Engine, transmission, airbags,
ABS
, Quattro drive.
In addition, a standard K-line. In other words, VCP fully supports the diagnosis B7 models, but only in the CAN-Antrieb. Other controllers are available through the K-Line and KWP2000 KWP1281 protocols.
How to install the program of cable without USB dongle?
1. copy files from disk to your computer.
2. extract the zip files.
3. plug cable into computer , you will see the cable light , and install driver.
if you use win xp system, the driver will be automatically installed.
if you use win 7 32 bits system, please install this driver"

"
if you use win 7 64 bits system, please install this driver"

"
4. after installed driver, run "

"
5. wait a few seconds, it will appear software Interface. Then you can choose the function you want to diagnose.
Question&Answer:
Q1. I bought the cable without USB dongle, after I install the program, then run program, Why it has such tips?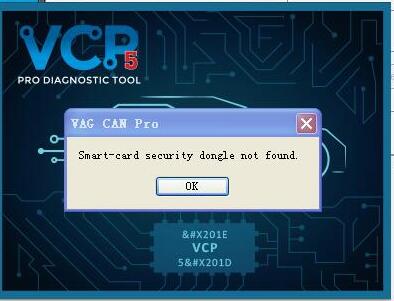 A1: please check whether you have install the driver or not. if finish to install the driver, please directly run "vagcanpro.exe" this file.
Q2:Where to get the Software if CD broken?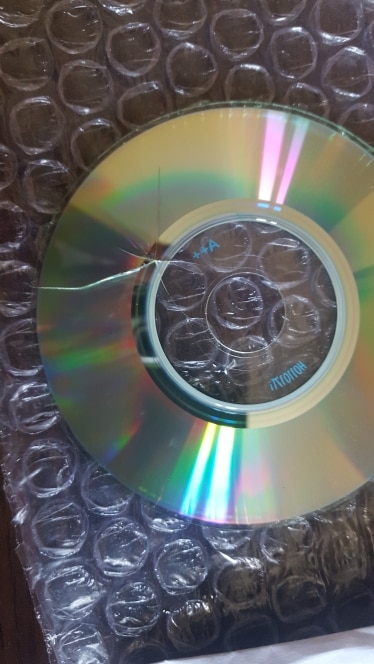 A2:The CD is easy broken after long shipping,we upload software and install video on MEGA for free download,
if the CD broken ,please contact with us to get the link,but do not open dispute.thanks
Q3:the programmer is not working,why?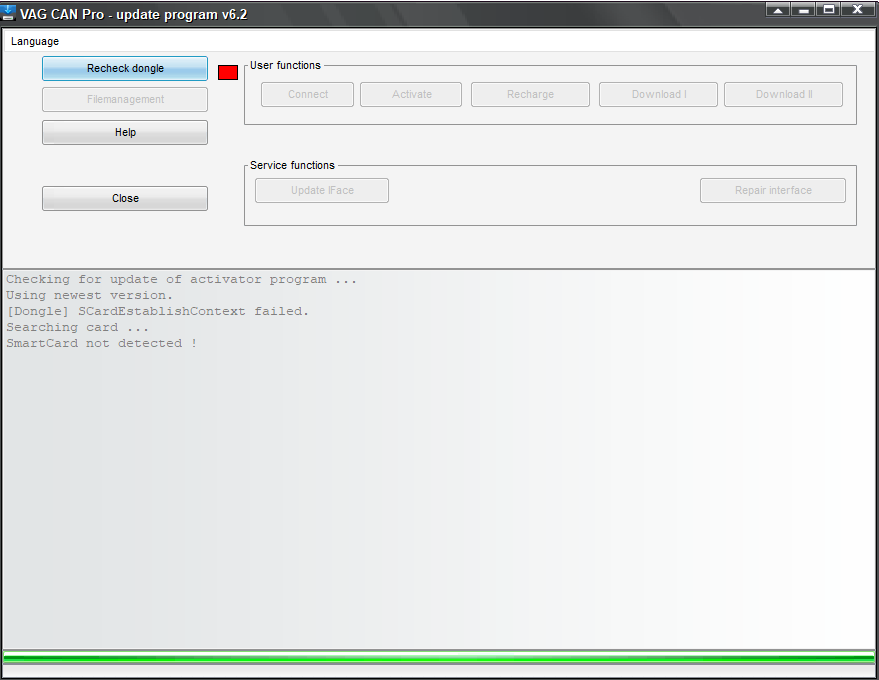 A3:It is VCP 5.5.1,not VCP 6.2,please contact with us to get video about how to install.
Package list
1pc x VAG PRO
1PC× dongle
1pc x CD
Reviews

41
#1 lazaro li
Oct 9, 2018

Very good… Super fast
#1 giacomo mangiante
Feb 9, 2019

Product arrived before the date mentioned, are. Now only test
#1 Dangis Valaitis
Dec 9, 2018

Quality is good. I will test function later.
#1 MS Account MS Account
Mar 9, 2019

Very good fast delivery
#1 TERRENCE CHIN
Nov 9, 2018

super voundre
#1 Darius Bagociunas
Jun 9, 2018

I received the goods, i liked the quality.
#1 Hosameldin Mahmoud Ramadan
Aug 9, 2018

Received it, but not tried it yet
#1 Car Hire Alicante Car Hire Alicante
Jan 9, 2019

Absolute best seller on Aliexpress! Good communication, good service. I have done many orders here last few month. But this was awesome. Delivering 2 (two!) working days.
#1 Moises X Morales
Oct 9, 2018

The order came for 3 days, everything would be so!!!! I'll check, i'll add a review.
#1 dusan tripkovic
Dec 9, 2018

Best saler, very helpful
Previous: OBDSTAR SUZUKI Pin Code Calculator F109 with Immobiliser and Odometer Function