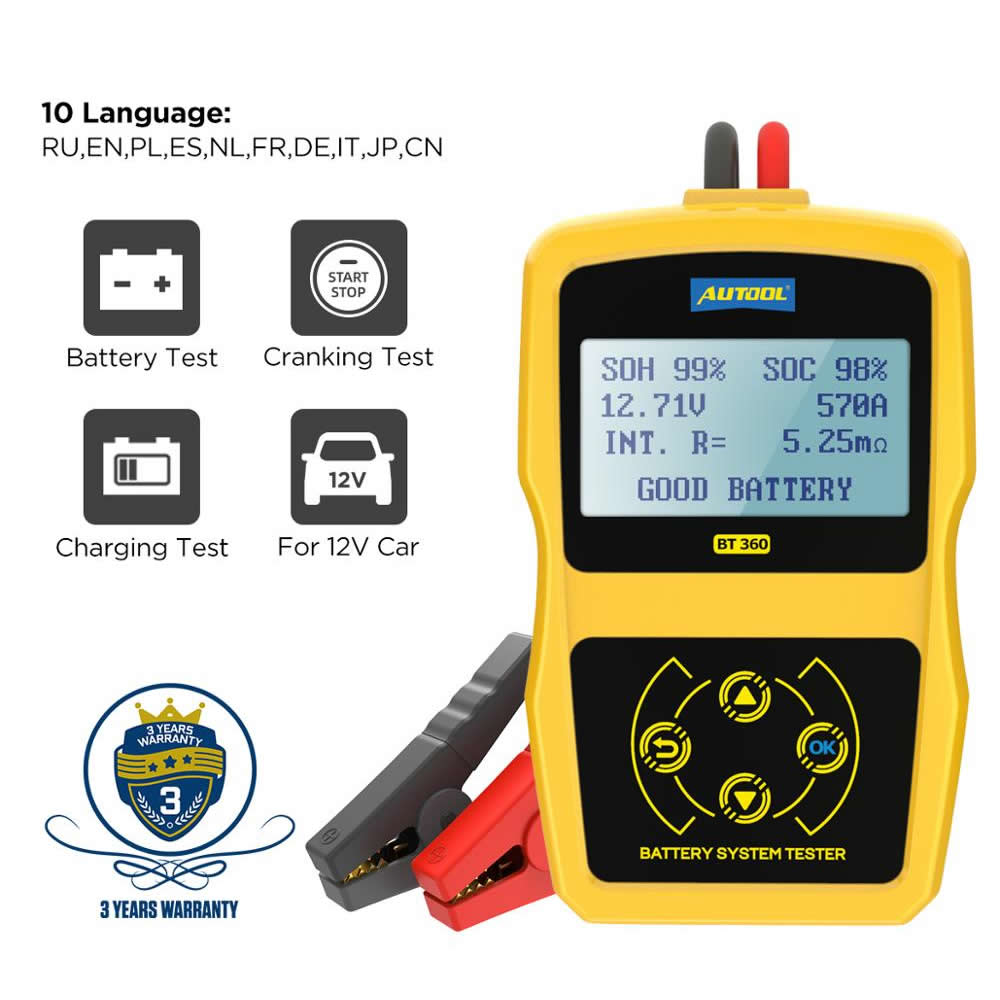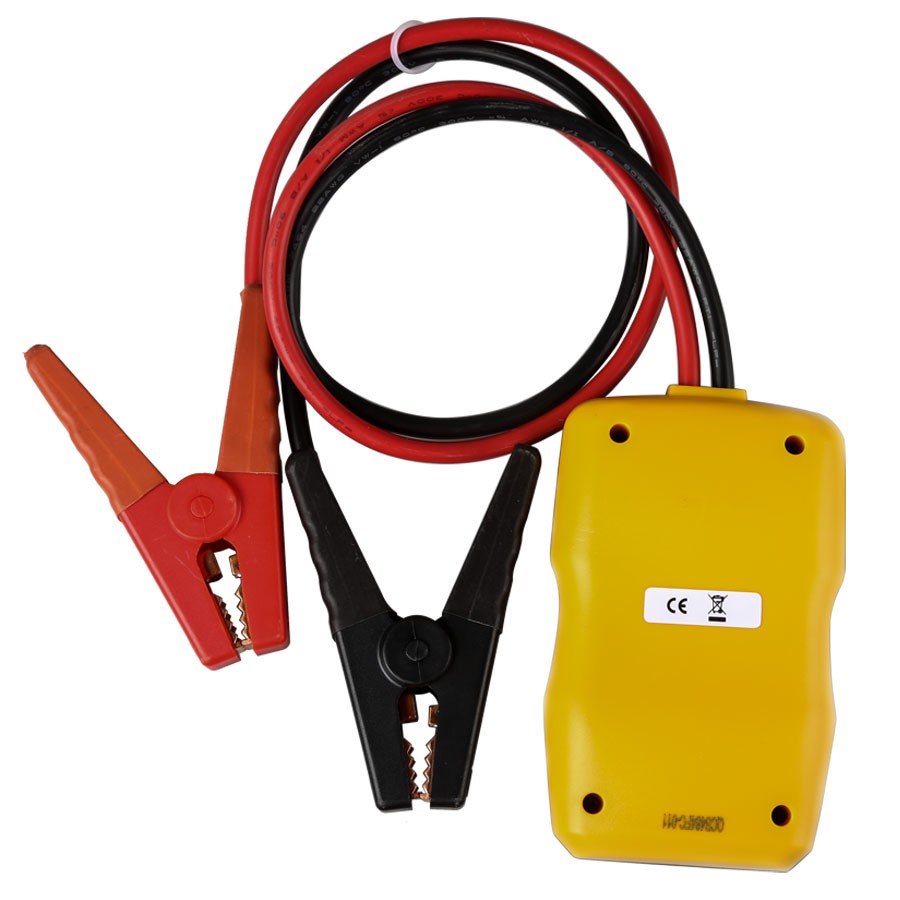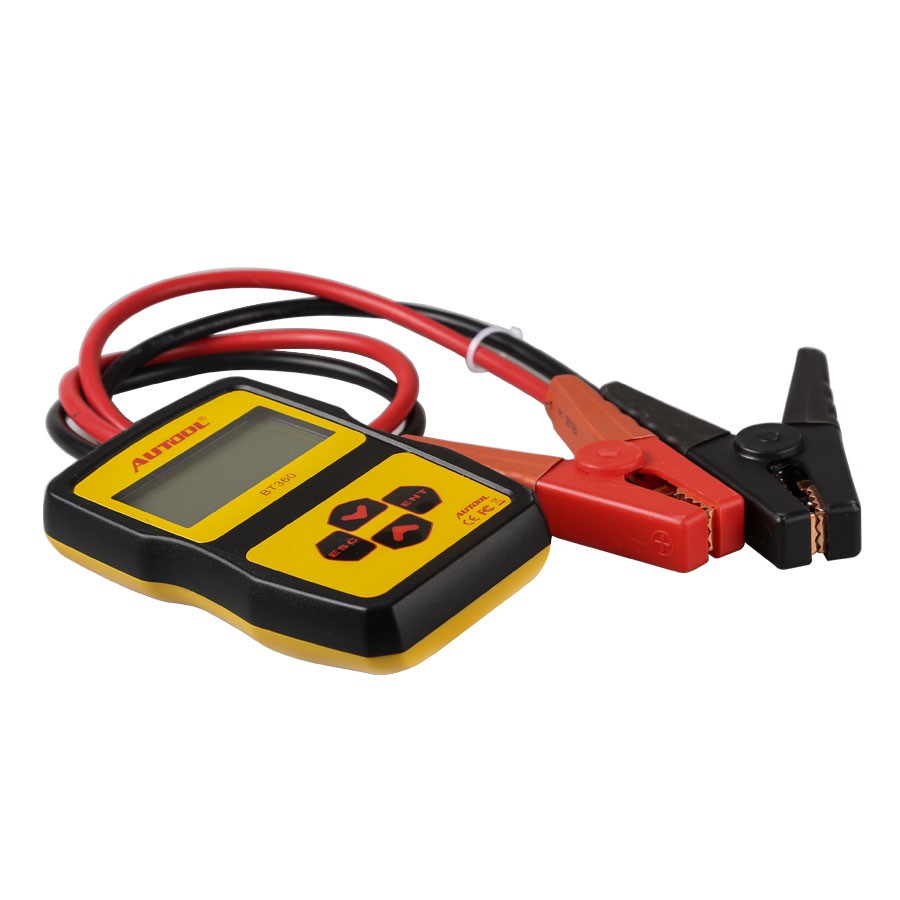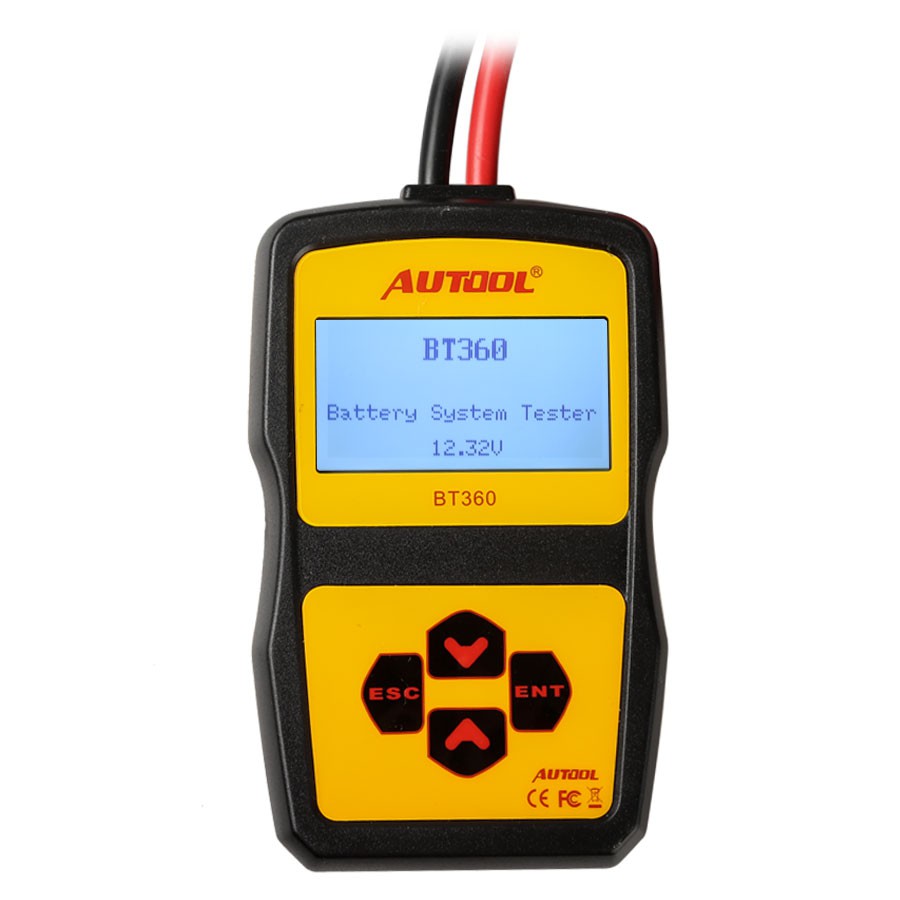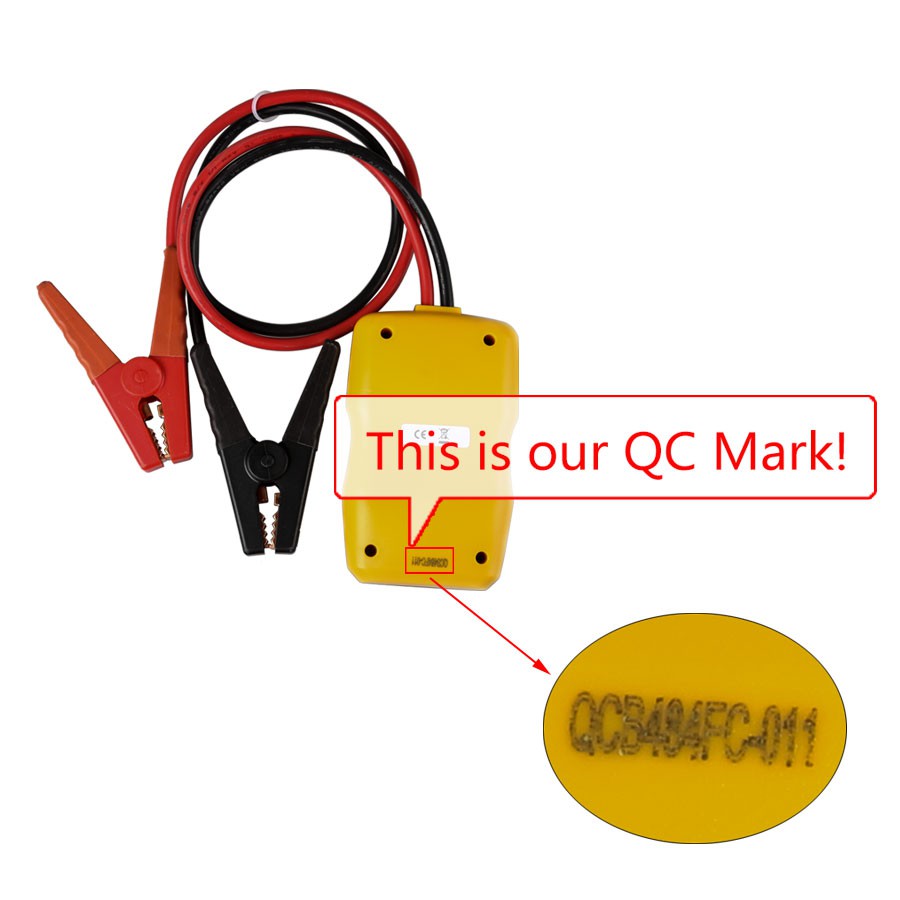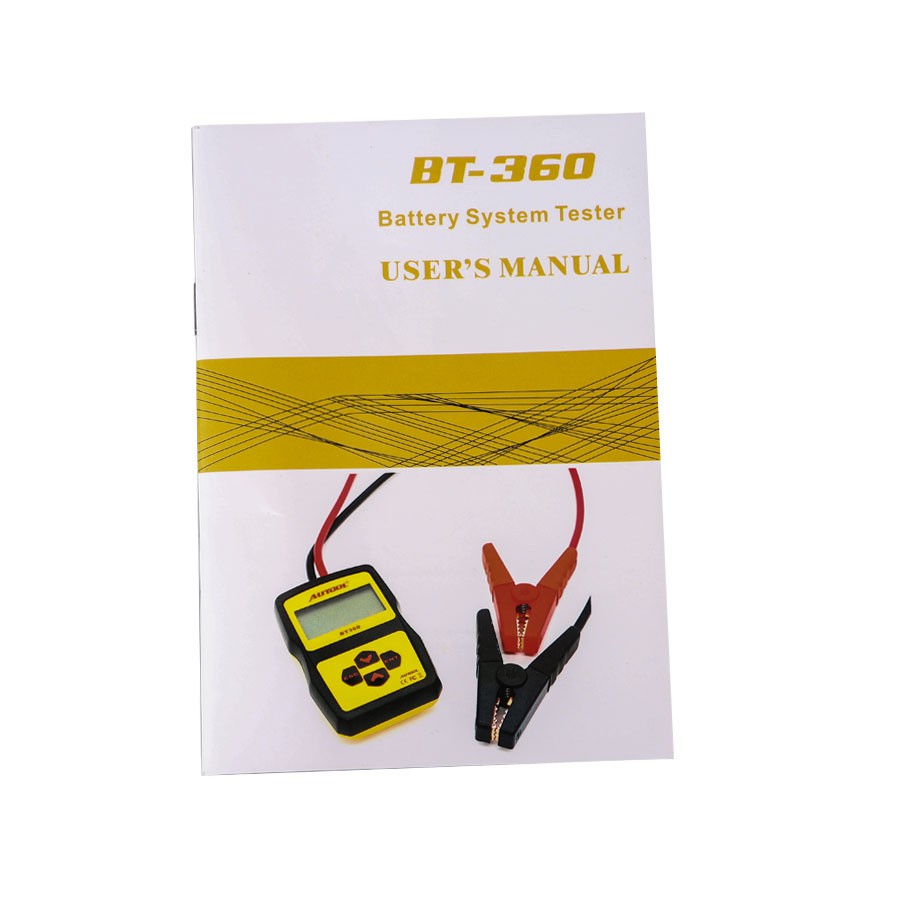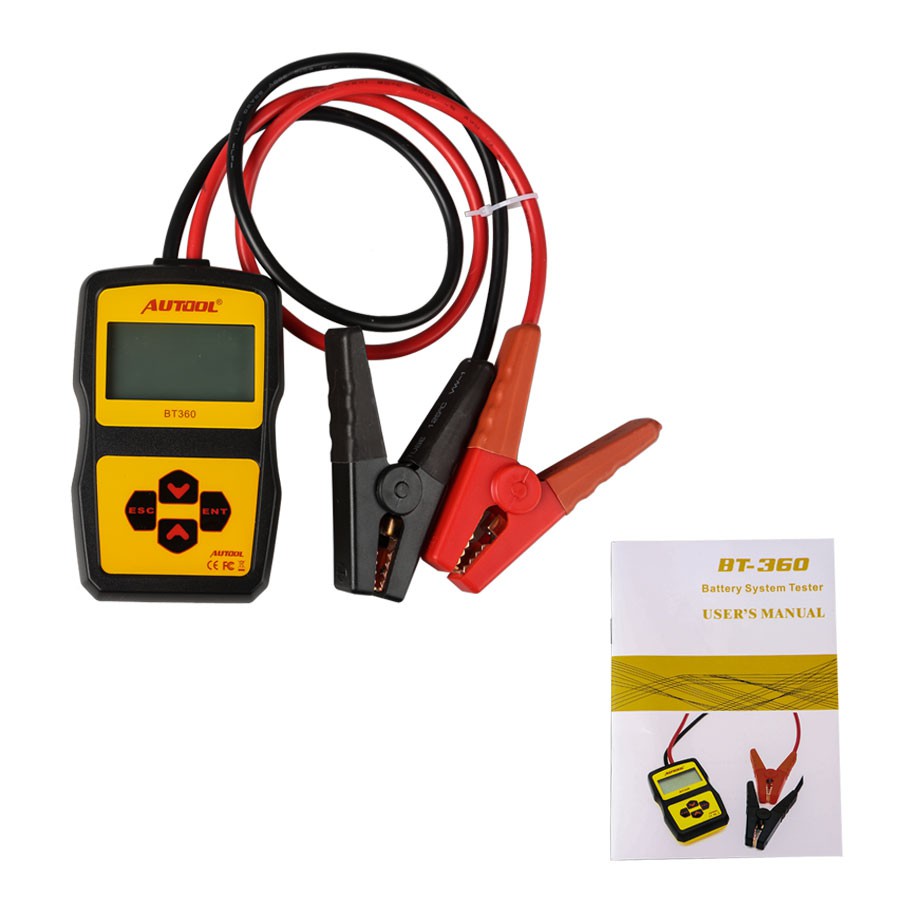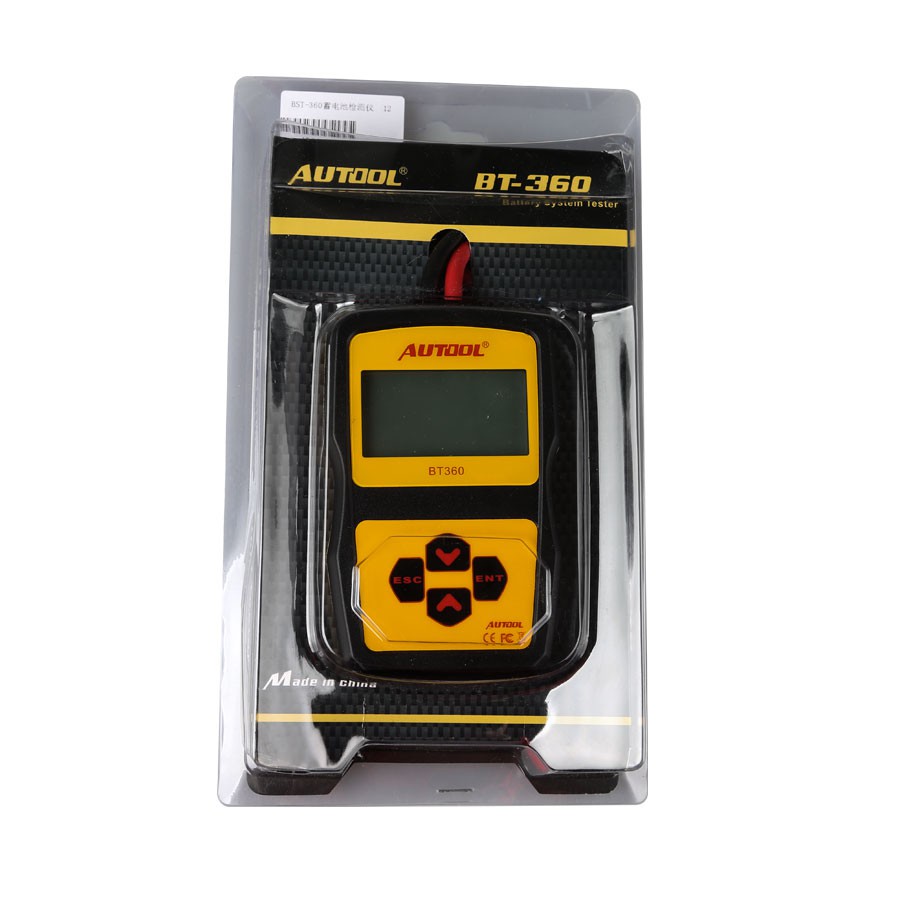 Description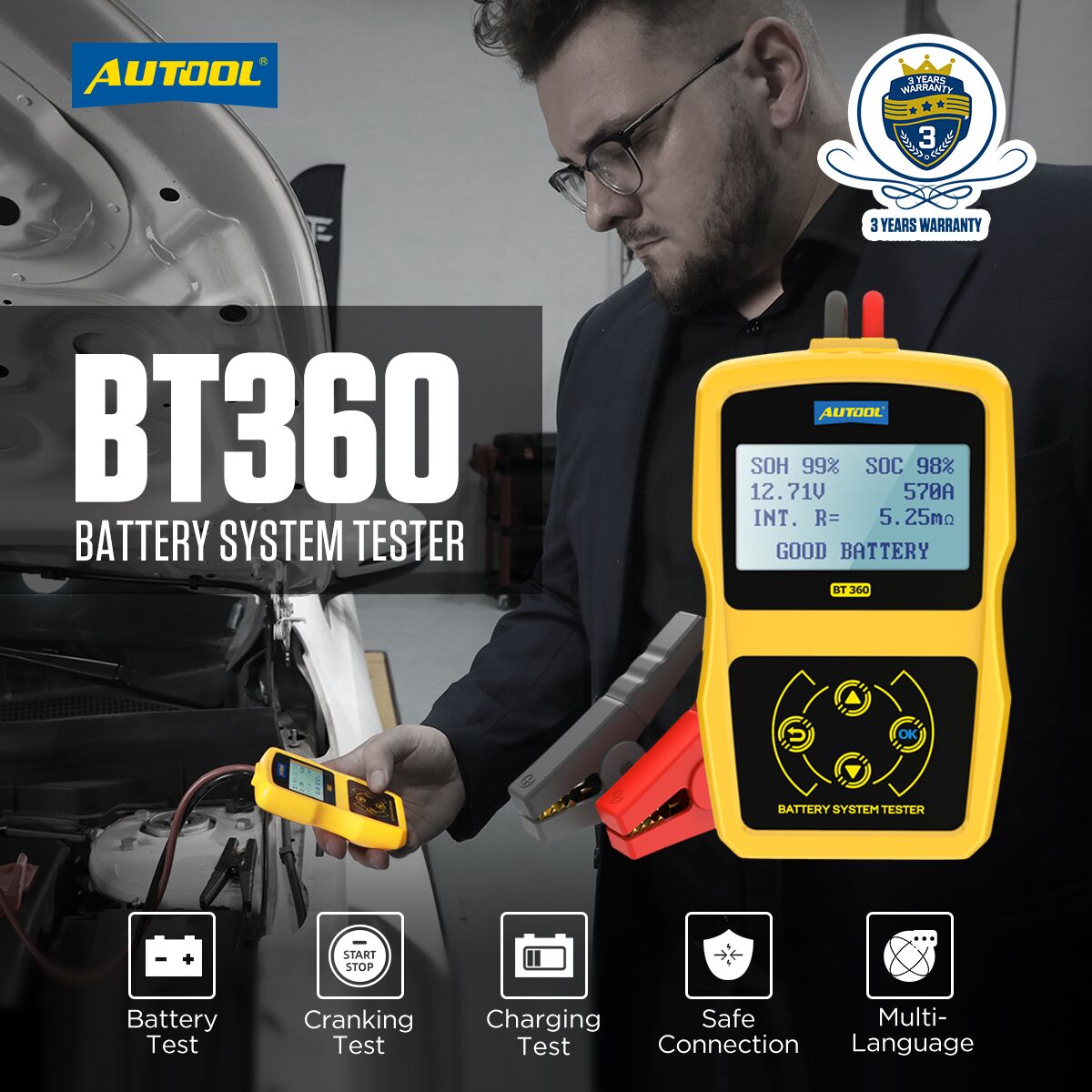 DESCRIPTION:
AUTOOL BT360 Car Battery Load Tester is dedicatedly developed to test 12V regular flooded, automotive lead-acid batteries, AGM flat plate, A
GM
spiral, GEL, and EFB batteries. It provides techs or DTYer with a quick, simple and cost-effective solution to know the battery's charging status better , check the battery's health and detect faults. Notice: Version 1:English, Spanish, France, Russian, Germany, Italian; Version 2:English, Polish, Chinese, Dutch, Japanese; please note in the order what you want.

Three Functions Test Operation Steps of AUTOOL BT360 Car Battery Load Tester
Step 1. Connect the 12V battery, red clips to positive pole and black clips to negative pole. Step 2. Battery Test: Firstly select the type of battery to be tested, then the test criteria and the test range, and then you have the results within few seconds. Step 3. Cranking Test: After selecting the cranking test function, follow the prompts to start the
engine
. Test completed. Step 4. Charging Test: After entering the charging test function, follow the prompt to increase the speed to 2500 RPM for 5 seconds, then press OK. Test completed.
AUTOOL BT360 12V Car Battery Load Tester Features :
[Multi-Functions]:AUTOOL BT-360 Battery Tester includes Battery test, Cranking test, Charging test functions. Mainly targeted to analyze the battery healthy status. It directly detects whether the battery is good or bad, and present suggested solutions. [Professional & Reliable]:Test standards include most battery standards in the world, CCA, BCI, CA, MCA, JIS, DIN, IEC, EN, SAE, GB, which covers from 100- 2400 CCA, 30-220 AH. [Efficiency & Safety]:Using advanced conductive technology, it can directly display the high accuracy results of vehicle info. Deigned with polarity reverse connection protection. It will not damage the device or affect the car or battery. [Multi-language Support]:10 Languages are available.Available in English, Spanish, German, French, Italian, Russian, Polish, Chinese, Dutch and Japanese. Other languages can be customized. [3-YEAR WARRANTY]:For damage caused by non-human factors, we promise to resend parts for free within 3 years. For any needs, you are warmly welcomed to contact us and we will get back to you ASAP within 24 hours.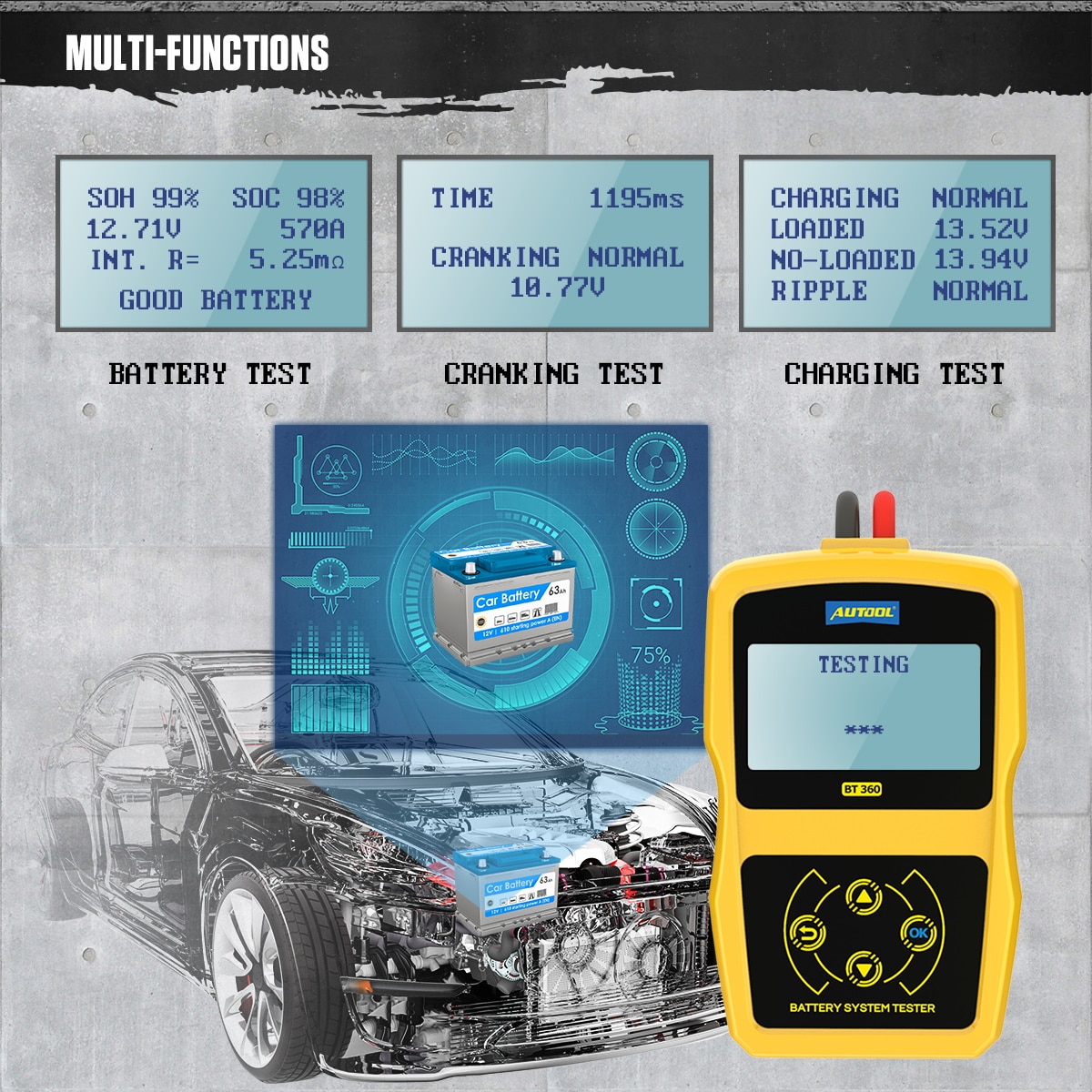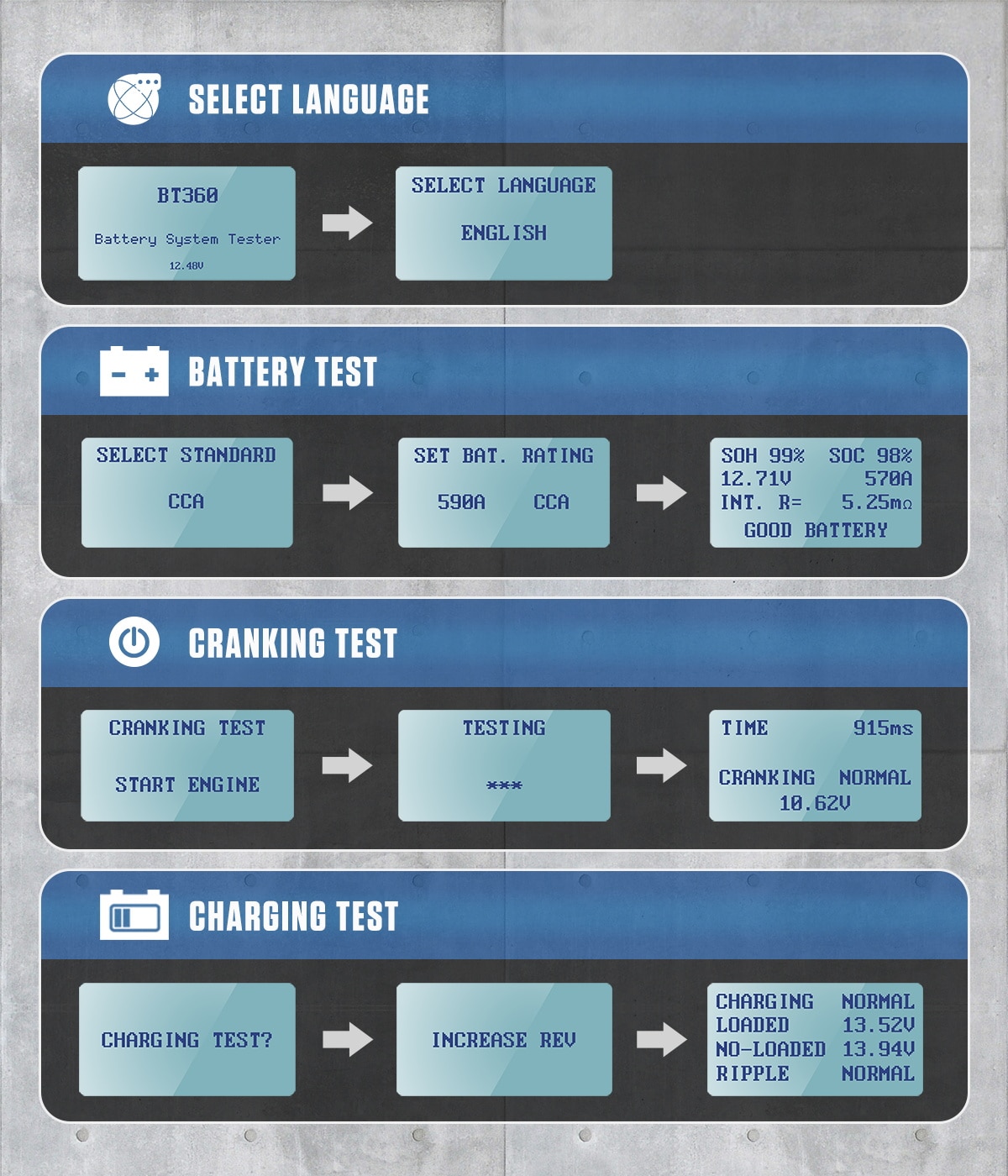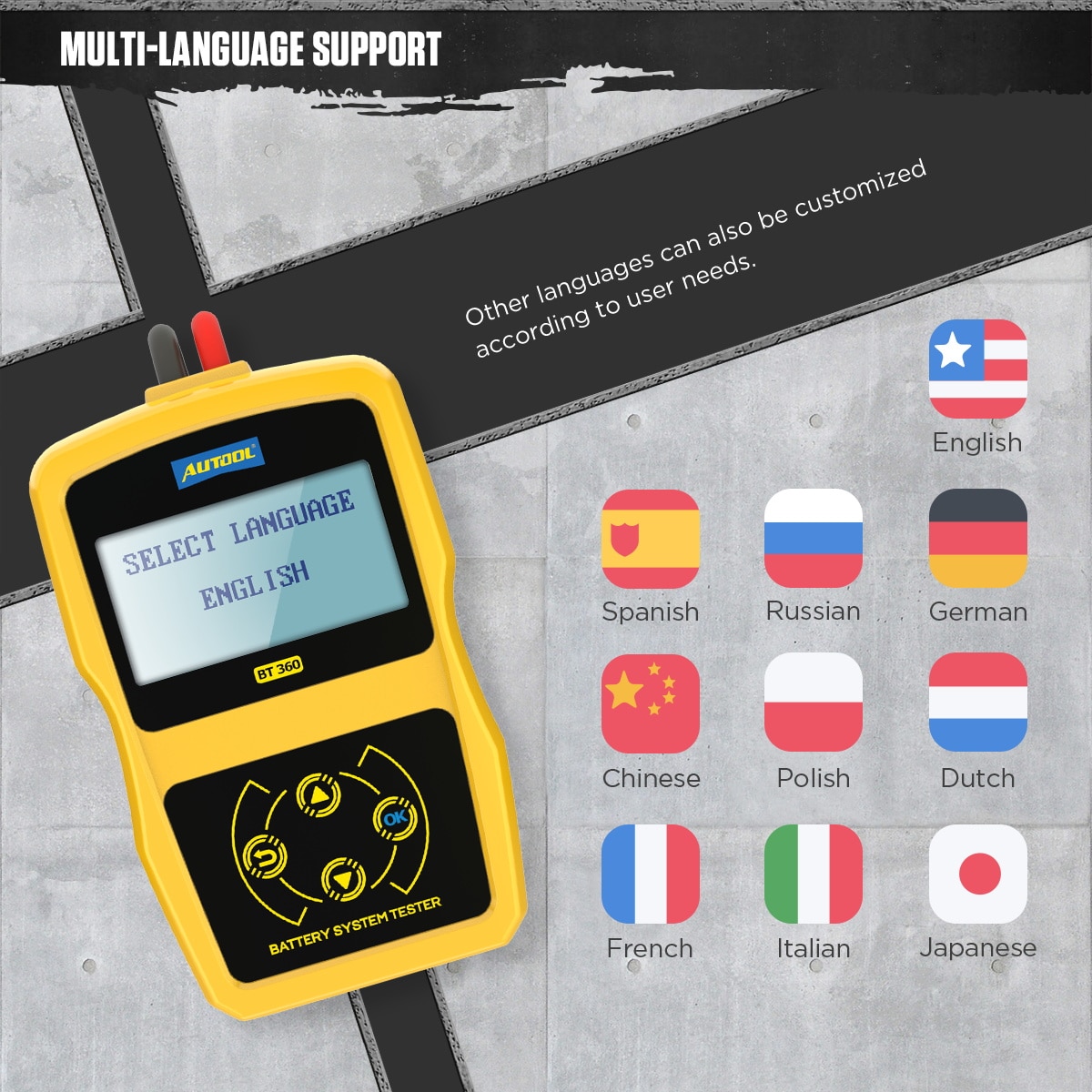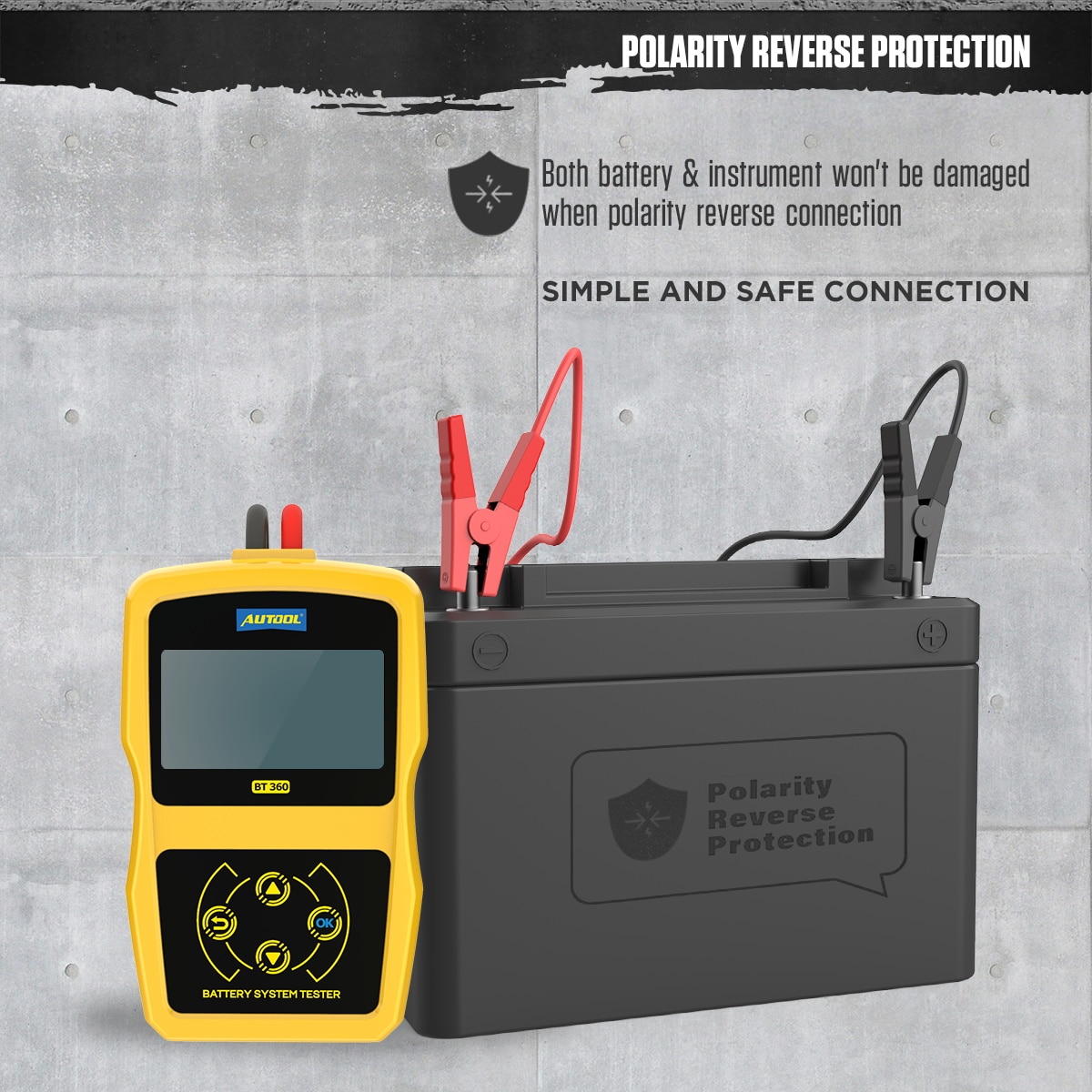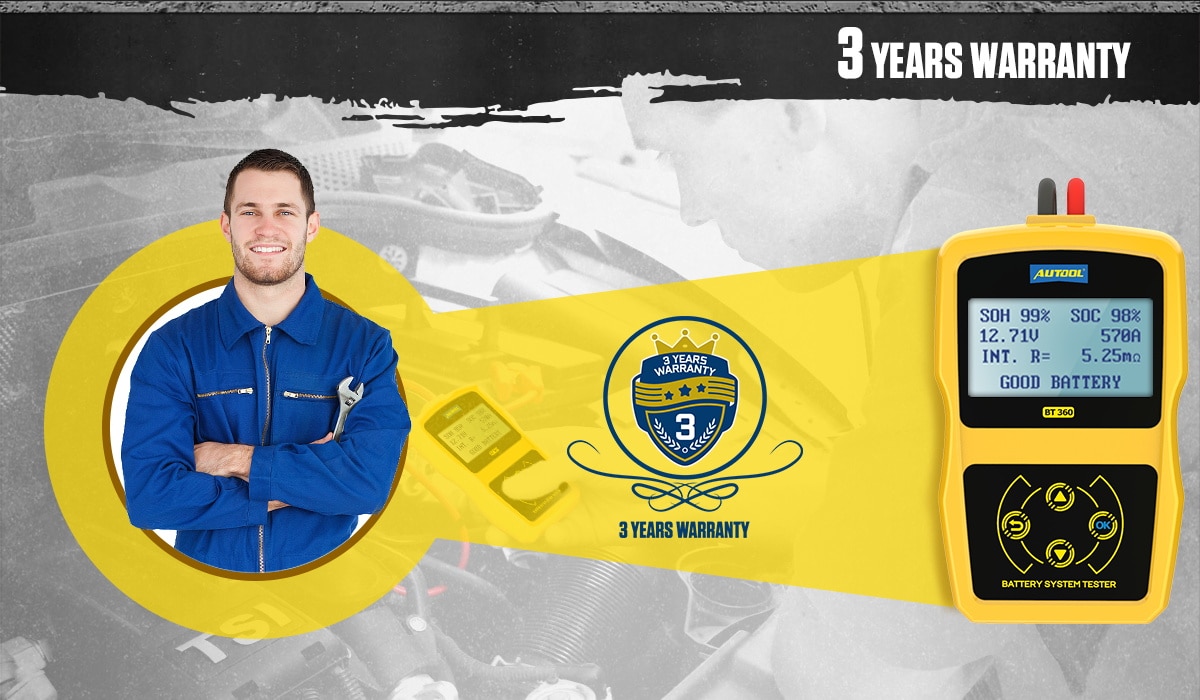 Caution:
When doing a battery test, please make sure the car is off .
Packing List:
1pc* AUTOOL BT360 Car Battery Load Tester 2pcs* Full copper core kelvin clip 1pc* Manual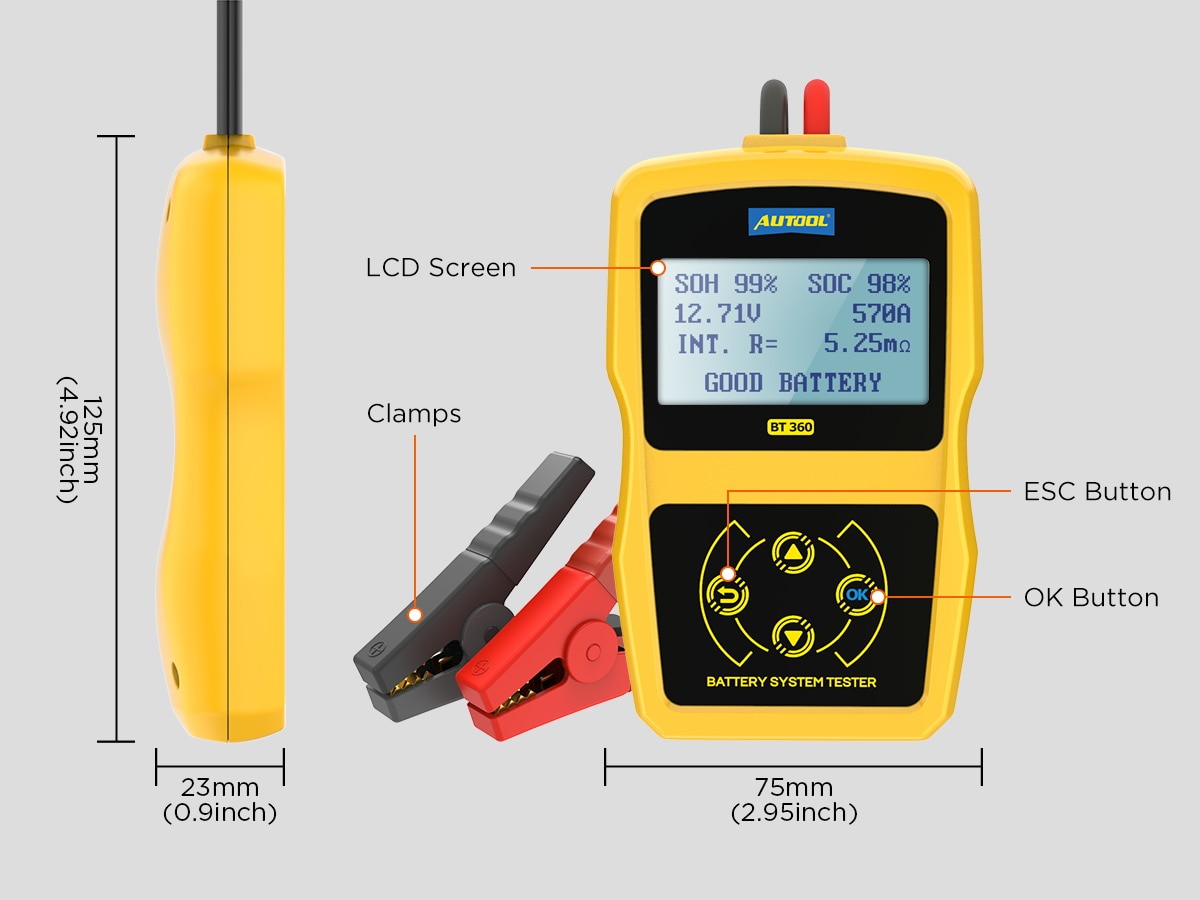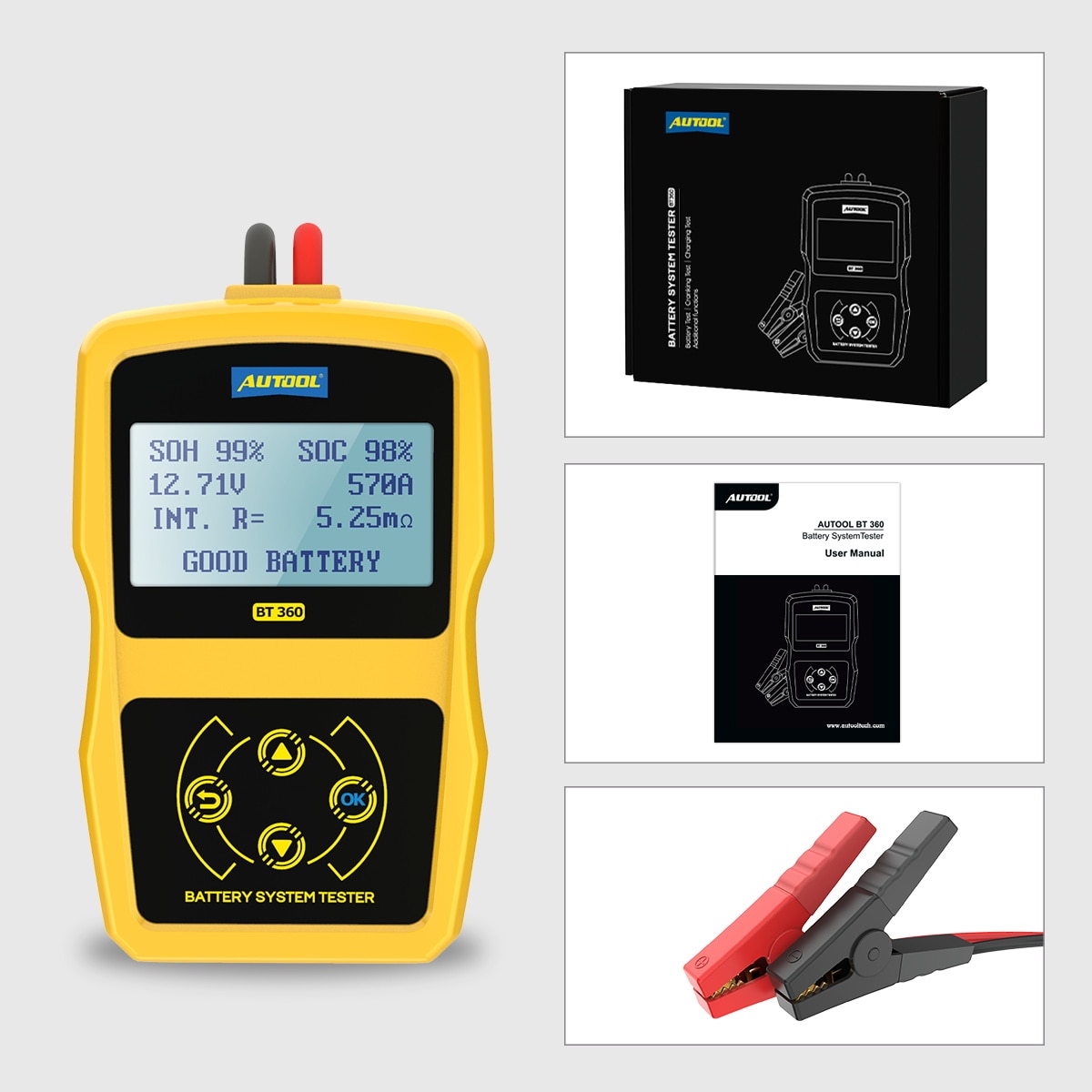 Reviews

18
#1 efraim gordon
Aug 9, 2018

In the work checked-ok
#1 Sankar Ramessar
Mar 9, 2019

It came quickly. The device is kind of working.
#1 C Daamen
Jun 9, 2018

A professional approach, I recommend the seller
#1 timur sharipov
Aug 9, 2018

Very good product
#1 rifsRaili rifsRaili
Aug 9, 2018

Product as advertised. Delivery superápida. Recommend to everyone.
#1 Dmitriy Popesku
Oct 9, 2018

Arrived super fast delivery. The best they have representative here in Brazil P make delivery. Good seller. Recommend.
#1 asd jjds
May 9, 2018

Okay. this Original AUTOOL BT360 Battery Tester with Portable Design is good quality, working very well
#1 Barbara Fuller Doran
Apr 9, 2019

The product arrived in good condition and within the terms stipulated.
#1 Qcleaner Qcleaner
Jan 9, 2019

One of the best suppliers I met from China, responsible, professional, and tolerant, I am very pleased.
#1 David Rodrigues
May 9, 2018

Perfect. Communication at all times. Very fast sent
Previous: Special Tester for Brake Fluid 3451L with LCD Screen
Next: New Brake Fluid Tester