Description
VAG DASH K+CAN V4.22
Description:



NEW: EDC16 / EDC15 / ME7 per OBD den EEprom Lesen und Schreiben (EDC15/ME7 komplett EDC16 derzeit KM stand wird standig erweitert.
This high-performance tool covers up the new generation of instrument clusters from 2002.
Included are GolfV,Touran, Passat B6, Jetta, the new Seat models, such as Altea II and the new Skodas.
---
Function:

This high-performance tool for VW / SEAT /SKODA cars enables you to:
1.recalibrate the odometer
2.add keys to the car even though you don't have all existing keys available
3.do key adaptation without 5 minutes delay on new keys
4.read out the login / secret key code (SKC)
5.write the vehicle identification number and the immobiliser number
6.download and store the entire immobiliser block decrypted
7.clone instrument clusters by writing the immobiliser block from a file
8.read out trouble codes of CAN-ECU′s and erase them
Those functions are absolute unique and give you the chance to earn the money when you normally have to send away your customer.
---
Examples

An example:
a customer wants an additional key adapted to his car.
The normal diagnostic procedure requires that all adapted keys are available.
Unfortunately your customer brought only one key along.
At this point you have to send your customer away (and with him his money ...)
Not with VAGdashCAN.
You can add a key to the existing ones without erasing them. You start the procedure with the new key and after some seconds it is adapted to the car.
You don't have to wait 5 minutes for the adaptation channels to become reachable.
Another example:
A customer wants to change his instrument cluster. Normally this is procedure with a lot "ifs and buts".
Not with VAGdashCAN, because you are beyond standard diagnostic procedures!
Just read out the origin immobiliser block and store it. Then you change the instrument cluster and write the origin immobiliser block into the new cluster. That's it.
No further adaptations are necessary.
You don't need new keys.
You don't have to care for immobiliser type classes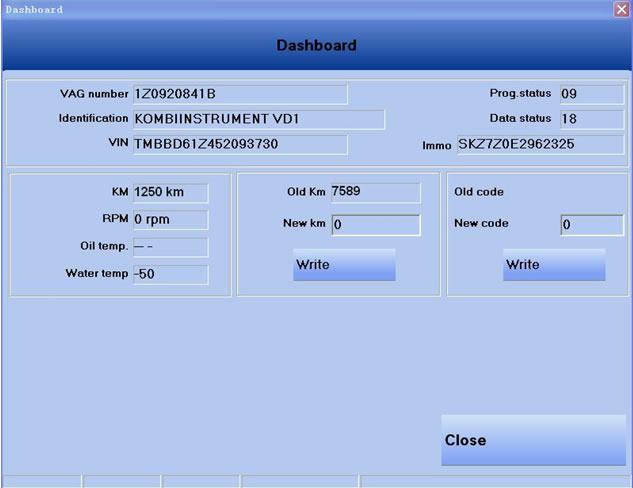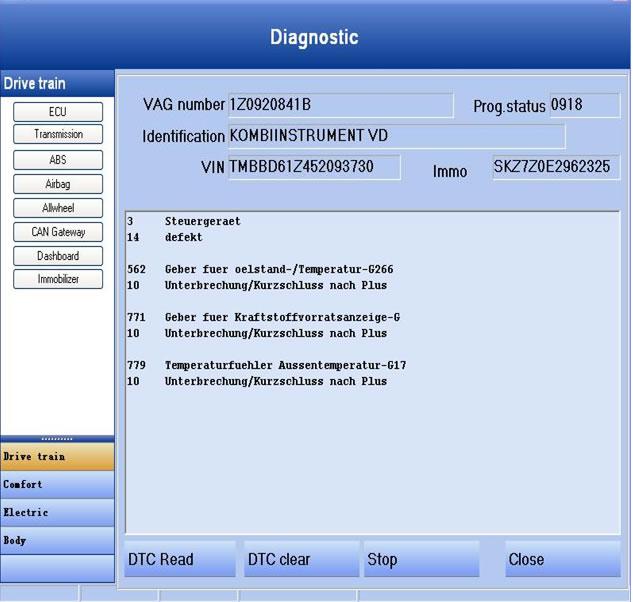 Supported Cars:

Audi A4 Bosch RB4 2001 - 07.2005 KM-Stand,Login,Schlusseldirektanlernungsfunktion
Audi A3 VDO 2003 - 2004 KM-Stand,Login,Schlusseldirektanlernungsfunktion
VW Touareg Phaeton VDO KM-Stand,Login,Schlusseldirektanlernungsfunktion
VW Golf V VDO 2003 + KM-Stand,Login,Schlusseldirektanlernungsfunktion
VW Touran VDO 2002 + KM-Stand,Login,Schlusseldirektanlernungsfunktion
VW Caddy VDO 2003 + KM-Stand,Login,Schlusseldirektanlernungsfunktion
VW Jetta VDO 2003 + KM-Stand,Login,Schlusseldirektanlernungsfunktion
VW Passat B6 VDO 2004 +KM-Stand
VW Eos - 07.2006 KM-Stand,Login,Schlusseldirektanlernungsfunktion
VW Individual - 07.2006 KM-Stand,Login,Schlusseldirektanlernungsfunktion
VW Crossgolf - 07.2006 KM-Stand,Login,Schlusseldirektanlernungsfunktion
SKODA Octavia II - 07.2006 KM-Stand,Login,Schlusseldirektanlernungsfunktion
SKODA Scout - 07.2006 KM-Stand,Login,Schlusseldirektanlernungsfunktion
Skoda Roomster - 07.2006 KM-Stand,Login,Schlusseldirektanlernungsfunktion
SEAT Altea XL - 07.2006 KM-Stand,Login,Schlusseldirektanlernungsfunktion
SEAT Altea - 07.2006 KM-Stand,Login,Schlusseldirektanlernungsfunktion
SEAT Leon VDO 2005 + KM-Stand,Login,Schlusseldirektanlernungsfunktion
---
Software Installation:
1.uninstall the vagdash software first if you installed it before.
2. connect the vagdash cable with the computer
3. install driver first. make sure select USB port, NOT COM port!
4.then install the software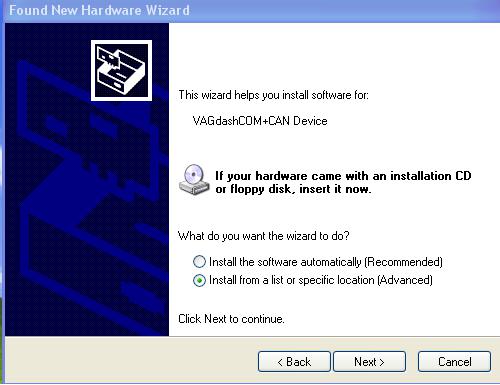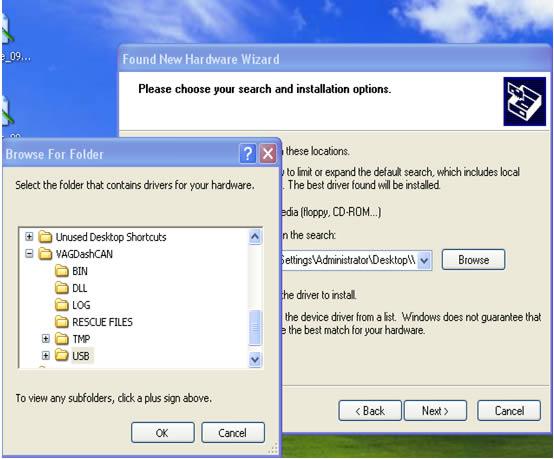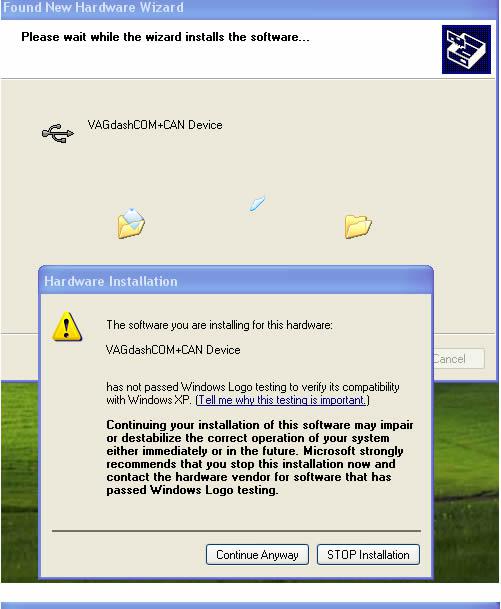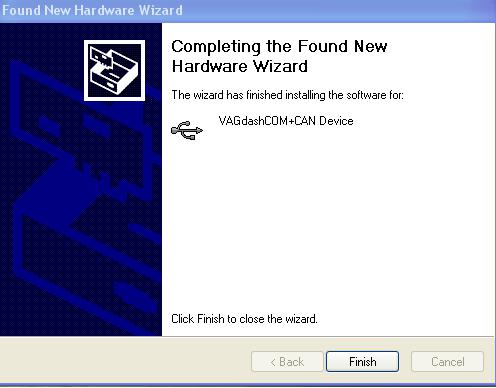 ---
Previous: K-LINE OD46J EWS3 Adapter For AK90 Key Programmer
Next: Flat LCD Connector For MB W210 / W202/W208 RIGHT Lcd of Dashboard 5pcs/Lot