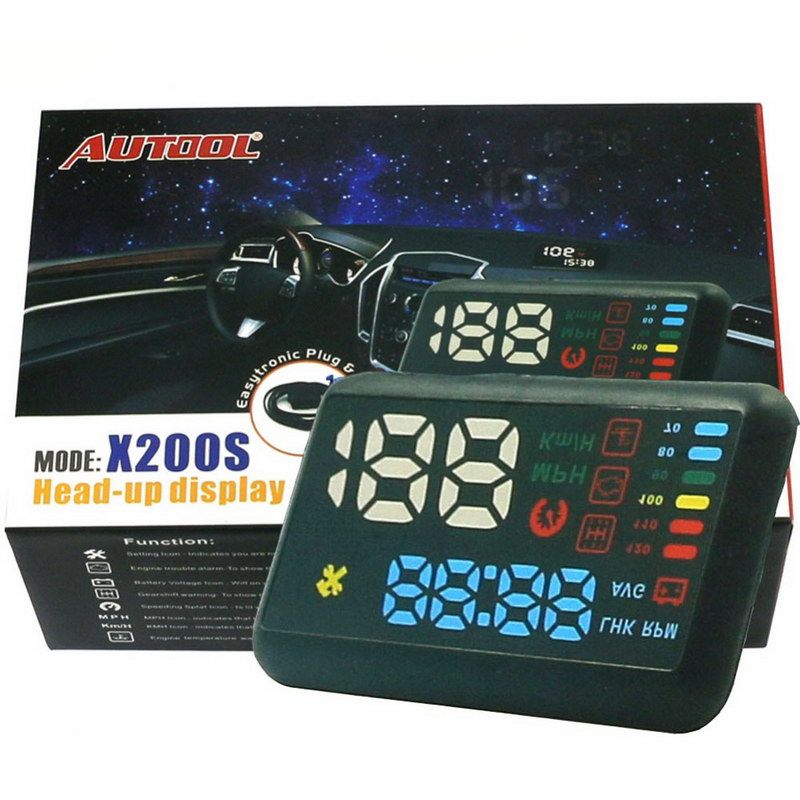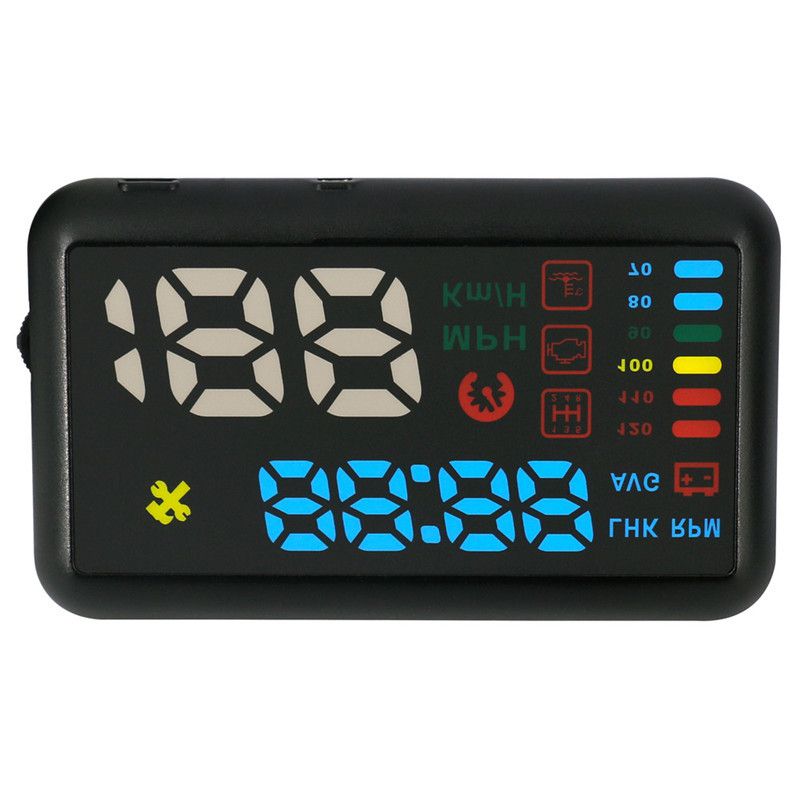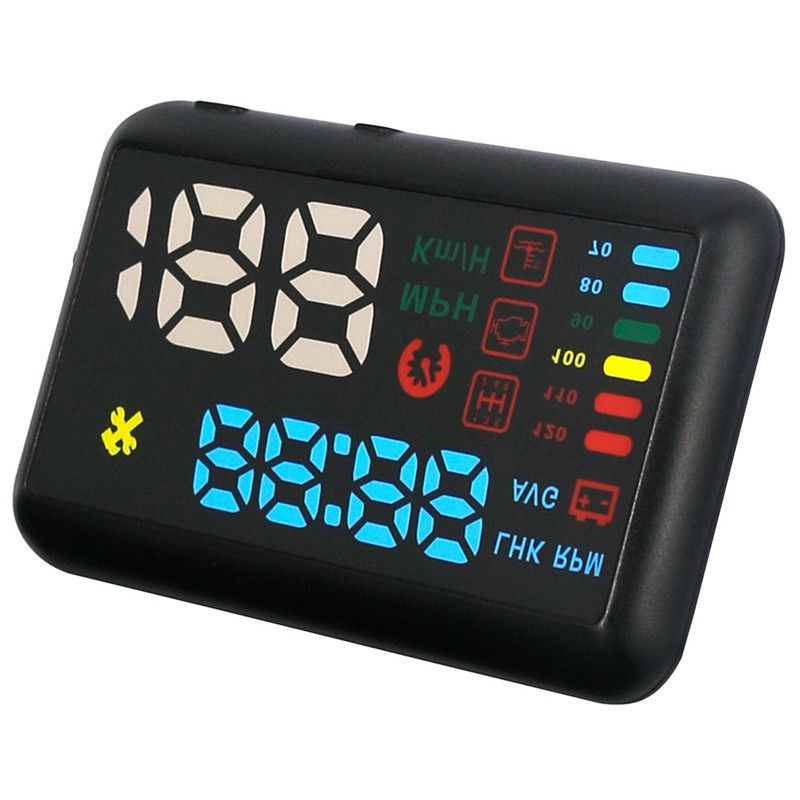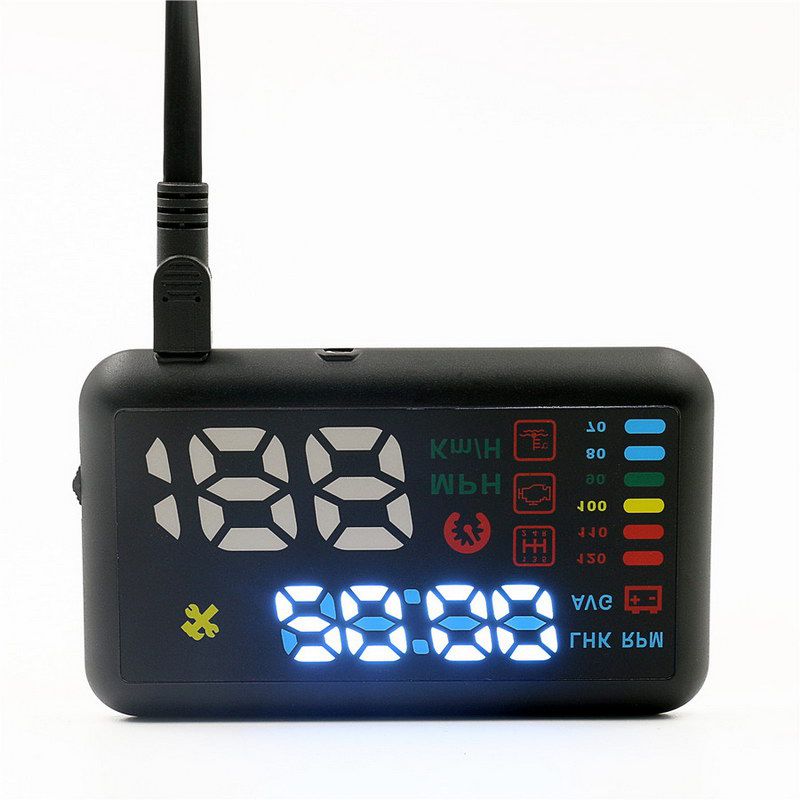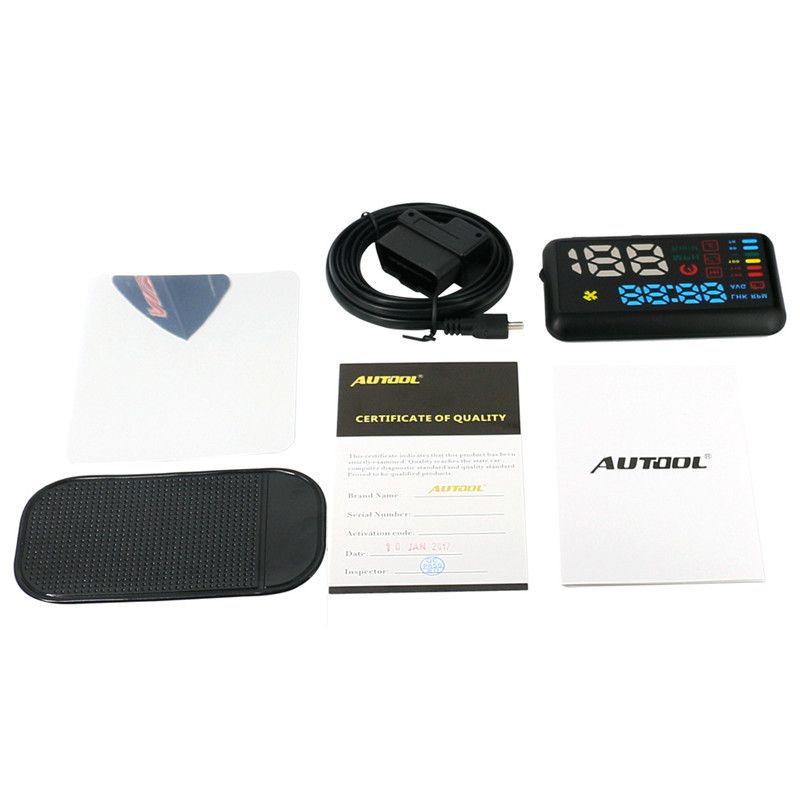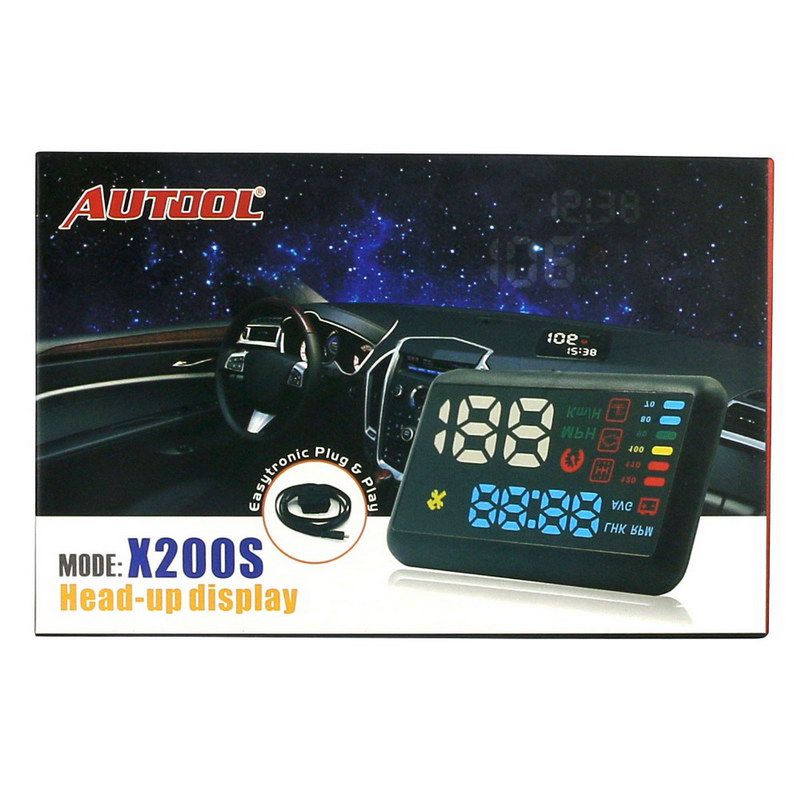 Description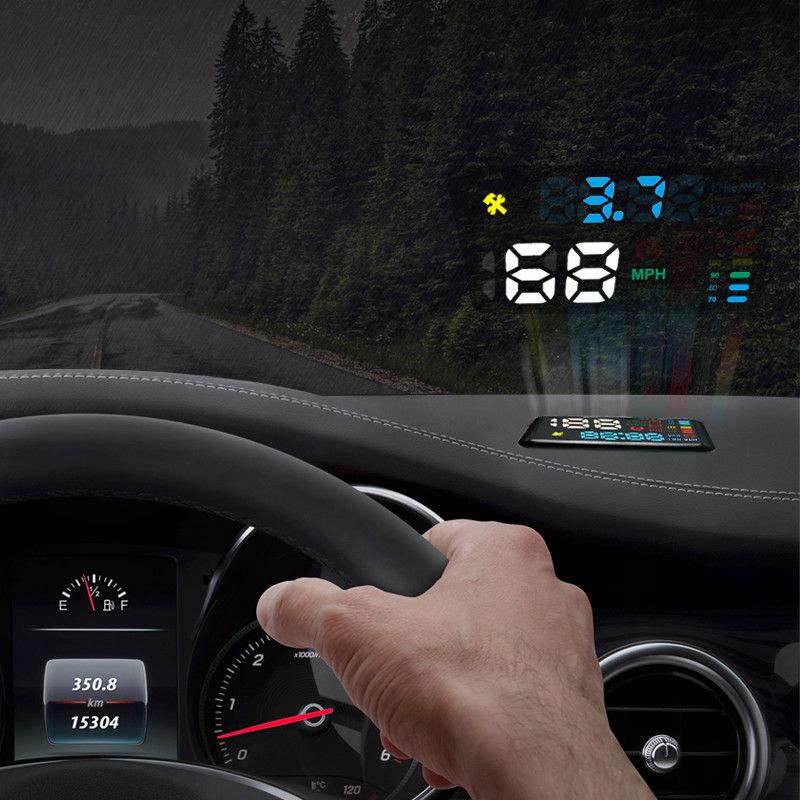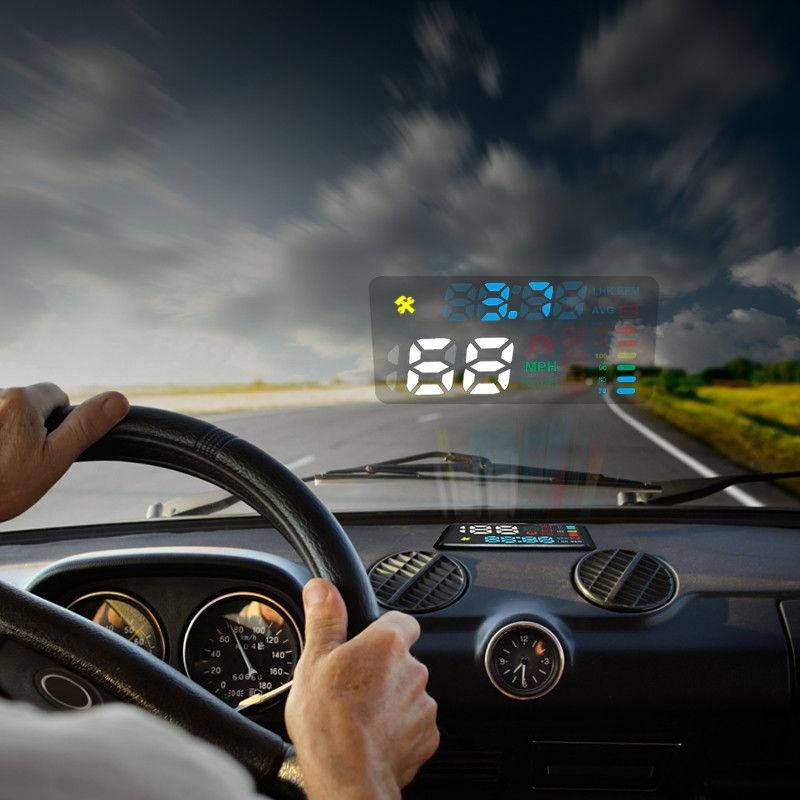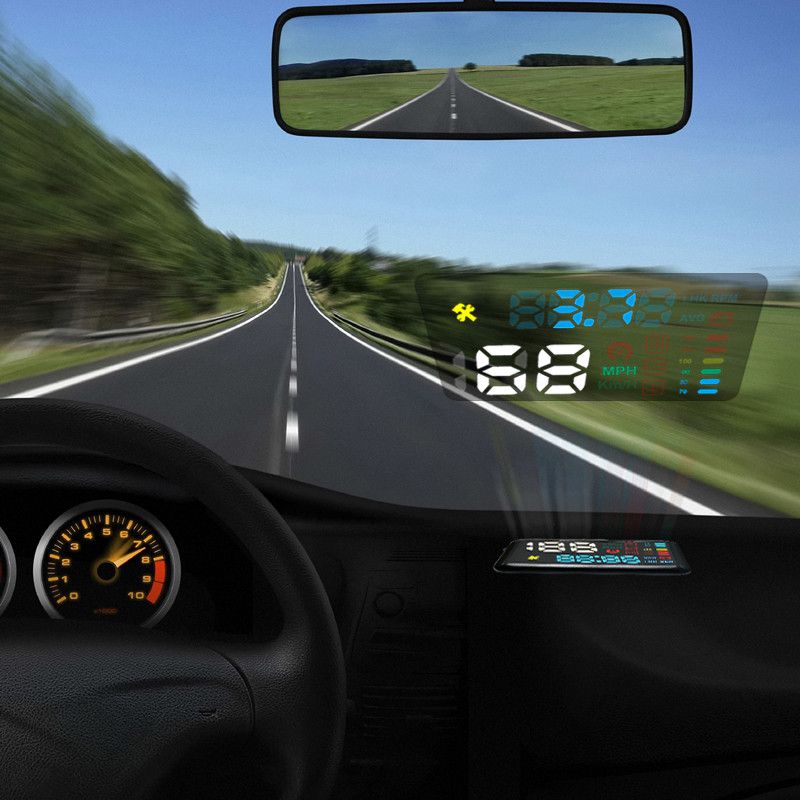 AUTOOL X200S Car HUD OBD2 Head-Up Display
AUTOOL X200S newly adds the function of shift reminder. It makes your driving safer!
AUTOOL X200S connecting by OBDII interface, displays the date more accurate than by GPS.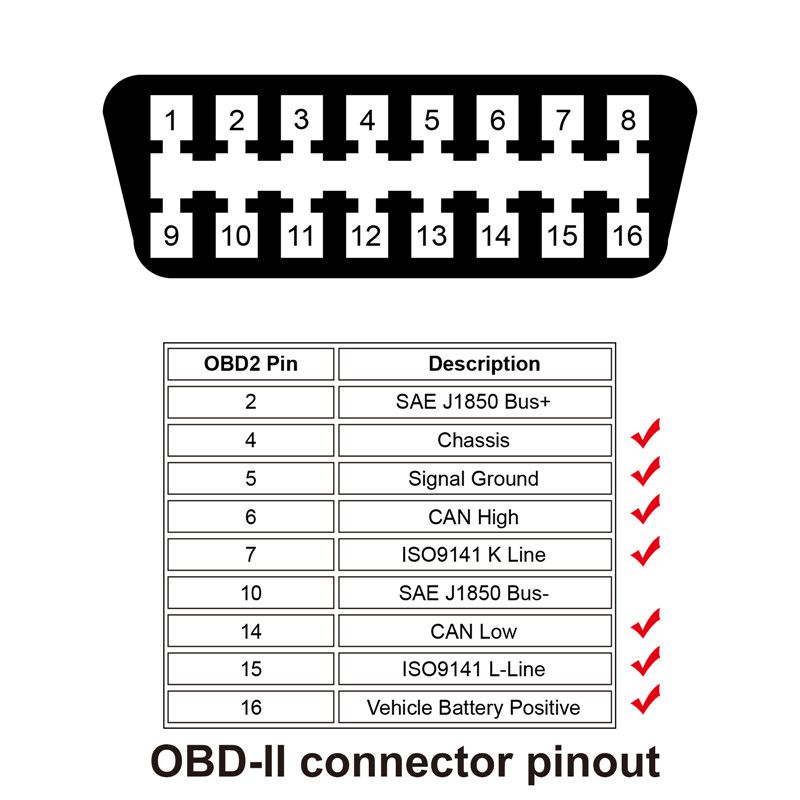 1) Keep your eyes on the road:
At 65 mph, looking down for one second to check the speedometer means driving blind for 95 feet. Many accidents start during the time a driver glances down and fails to see sudden traffic changes ahead. Now, drive safely by never looking down to check speed again.
2) Know your true speed
Autool X200S HUD uses GPS to determine the true speed of the vehicle. There are several reasons why there may be a difference between the speed displayed on the car's speedometer and the HUD. These include:
-calibration set by vehicle manufacturers to read high to ensure their speedometers never indicate a lower speed than the actual speed of the vehicle.
-speedometer inaccuracy due to aftermarket modifications such as different tire and wheel sizes or different differential gearing.
System Introduction
OBD HUD multi-functional vehicle head-up system (OBD HUD), is a safe device for vehicles, easy to install, specially designed to improve safe driving efficiently. The unit can project vehicle speed, over speed alarm, gearshift warning,
engine
temperature alarm, and battery-charge detection parameters onto the windshield, always remind owners to notice the traffic information, provide safe driving.
AUTOOL X200S Function:
It displays MPH, Km/H
It shows the engine temperature
Over speed alarm, gearshift warning, engine temperature alarm, vehicle trouble warning
Stantaneous fuel consumption, average fuel consumption, battery voltage, engine temperature, RPM, current time display
Specifications:
Operating voltage: DC8-18V
Operating current: About 300mA
Sleep current: 10mA
Speed range: 0-200Km
Protection circuit: Reverse voltage, surge protection
Host volume: 110MM*66MM*7.8MM
OBD cable: 1.8 meters with Mini USB port
Support protocols: ISO15765 ISO14230(KWP2000) ISO9141-2
Package Included:
1 * AUTOOL X200S HUD Host
1 * Reflection film
1 * 1.8 meters OBD cable
1 * User's manual (English)
Item Pictures: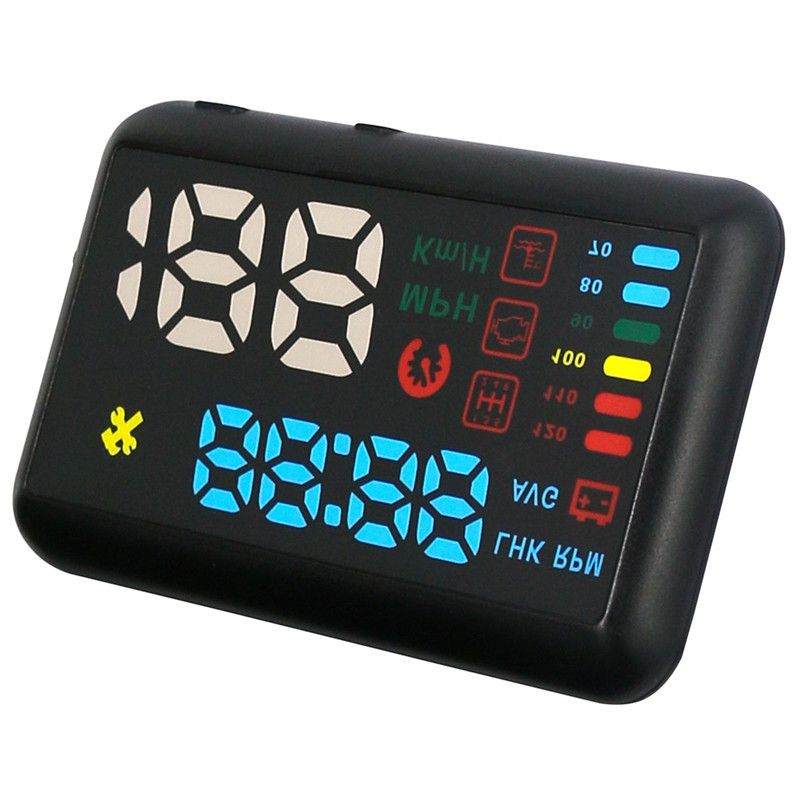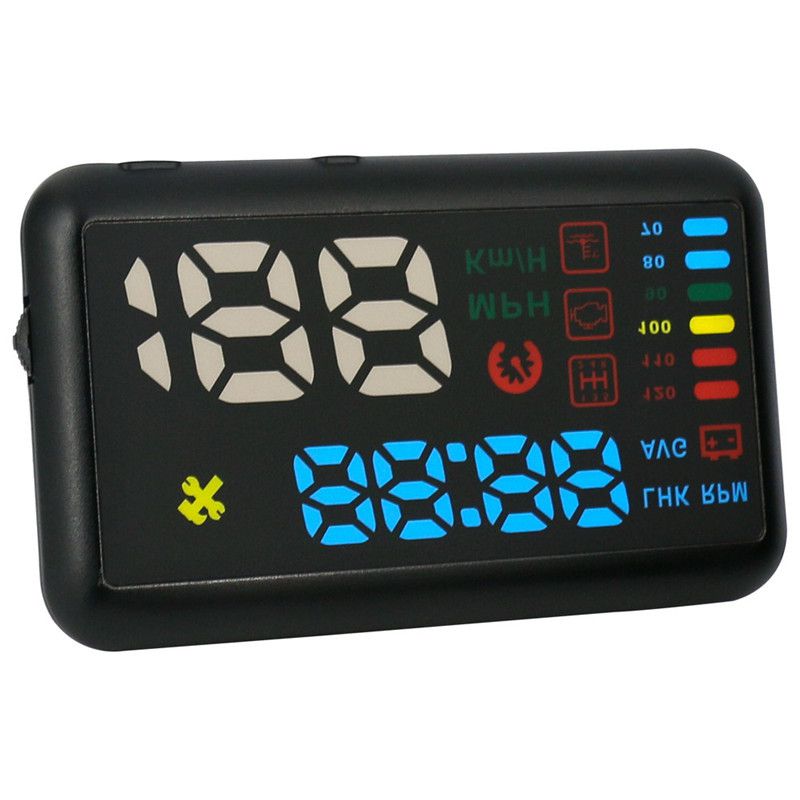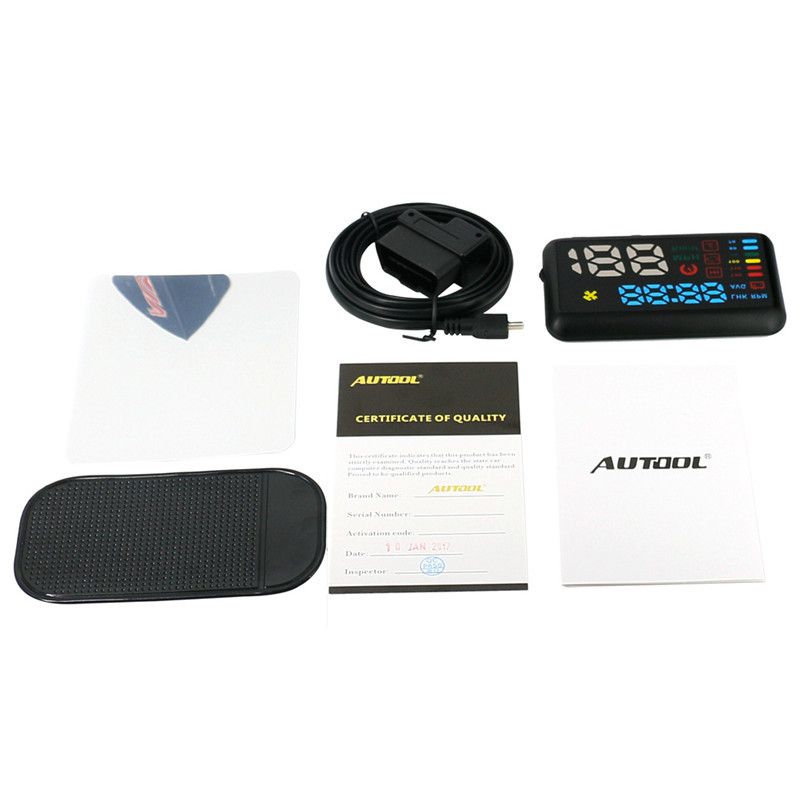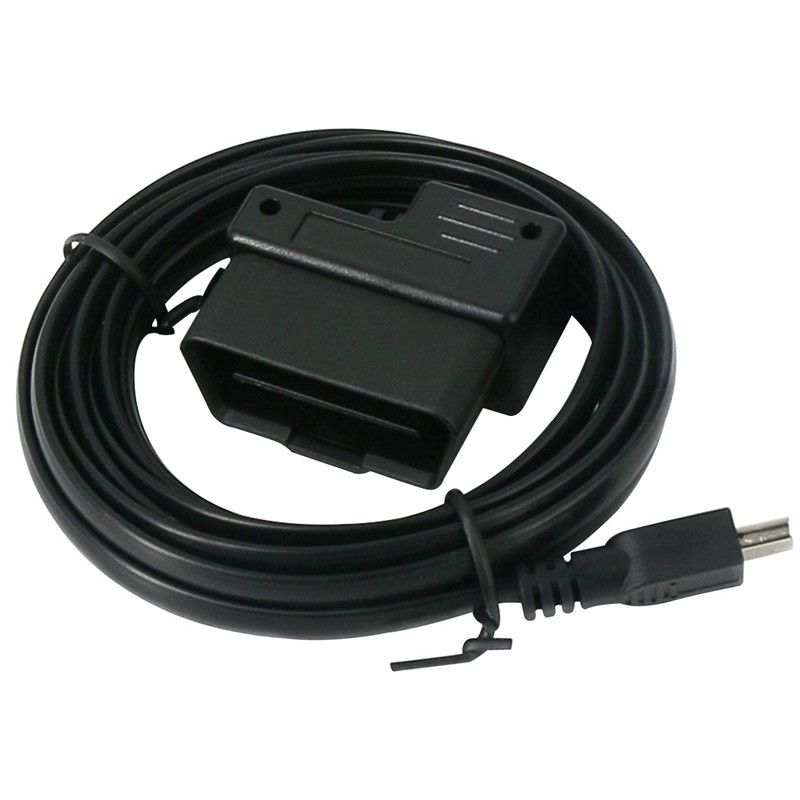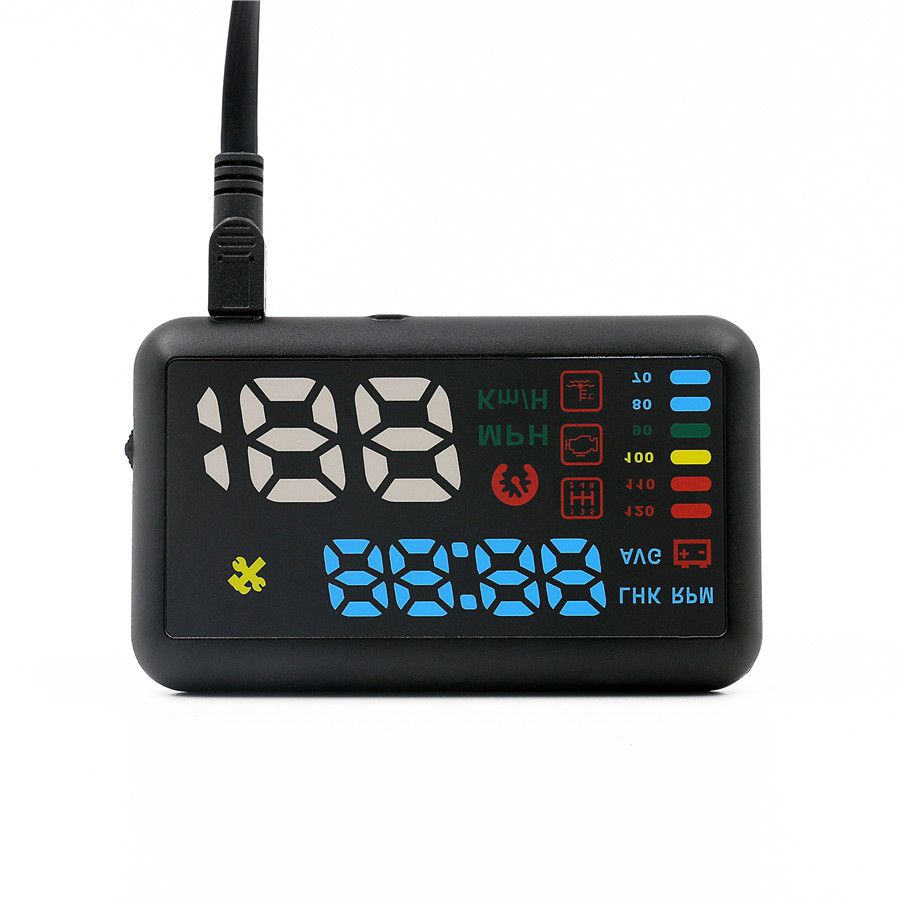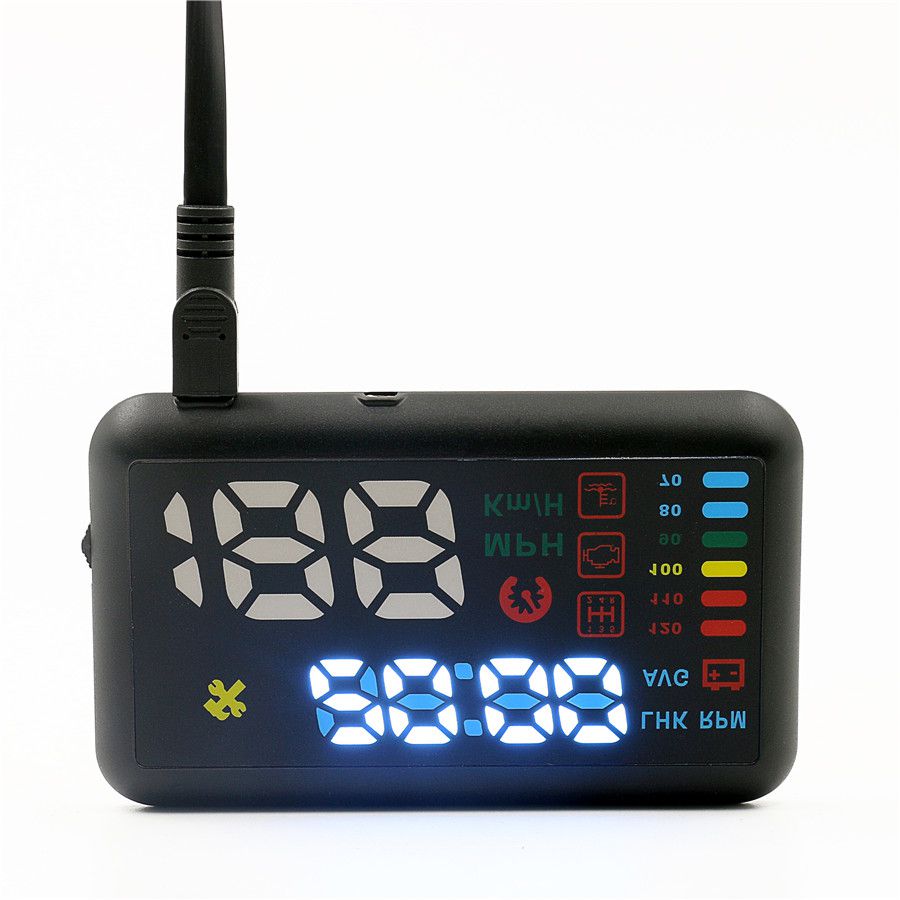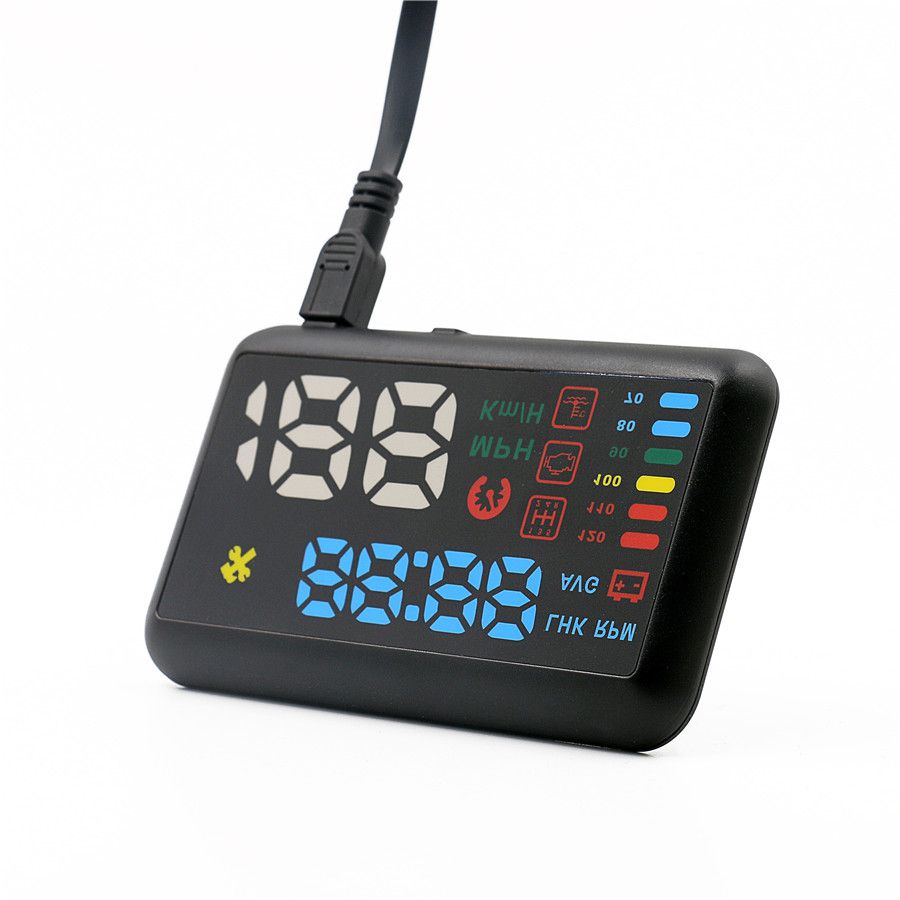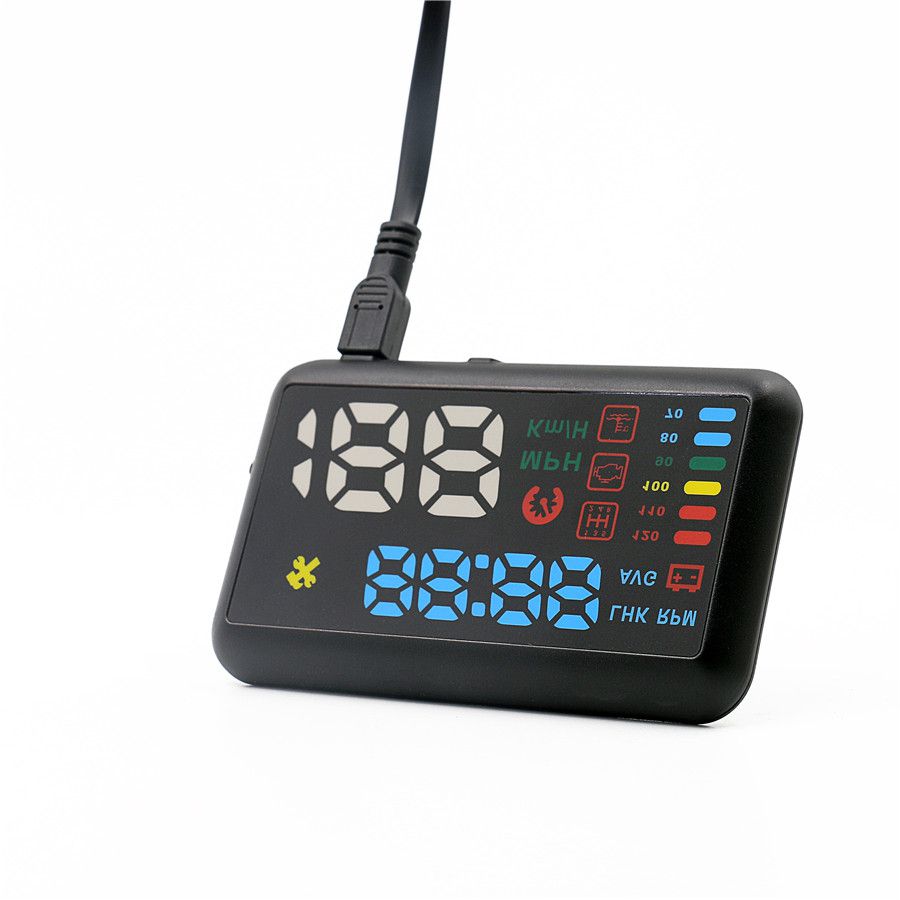 Reviews

15
#1 hamel honda
Feb 9, 2019

Everything ok again
#1 Elizabeth Whelan
Aug 9, 2018

works just as the original
#1 Richard Vyletel
May 9, 2018

Got pretty fast. Home delivery.
#1 eric yunker
Aug 9, 2018

I received the Item within 5 days. So the shipping was much faster than expected. Quality is very good and it works just fine. On the CD is a little gift of usable Software. Would buy here again.
#1 José Raúl Soares
Feb 9, 2019

Got pretty fast. Home delivery.
#1 efraim gordon
Mar 9, 2019

Very good ! I recommend !
#1 Ted Martin
Jan 9, 2019

Great product arrived super fast via office for Brasil recommend. this Autool X200S Car Auto HUD Head Up Display Projector With OBD2 OBD II Interface Vehicle Speed Warning Alarm System Windshield Projector is good quality, working very well
#1 C Daamen
Jul 9, 2018

Ok. Thank you very much.
#1 Carlos García
Nov 9, 2018

The goods came quickly enough, packed perfectly, checked works!
#1 Dmitriy Popesku
Aug 9, 2018

OK. Now received the email files right
Previous: AUTOOL BT-30 Maintaining Auto Car Computer ECU MEMORY Saver Battery Tool OBD2 SAFE Replace Car Alligator Clips Battery Clamps
Next: AUTOOL DM400 Digital Multimeter 6000 Counts Backlight AC/DC Ammeter Voltmeter Ohm Portable Meter