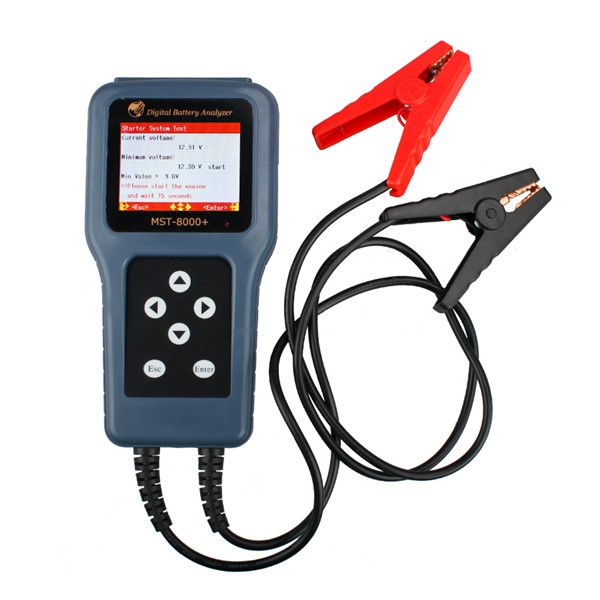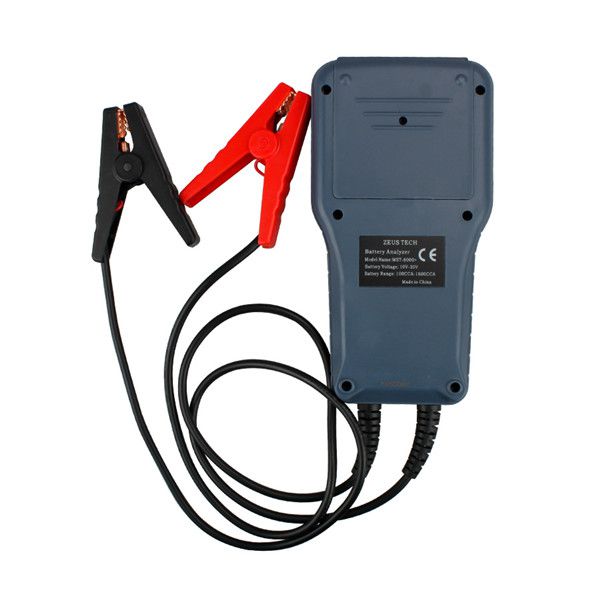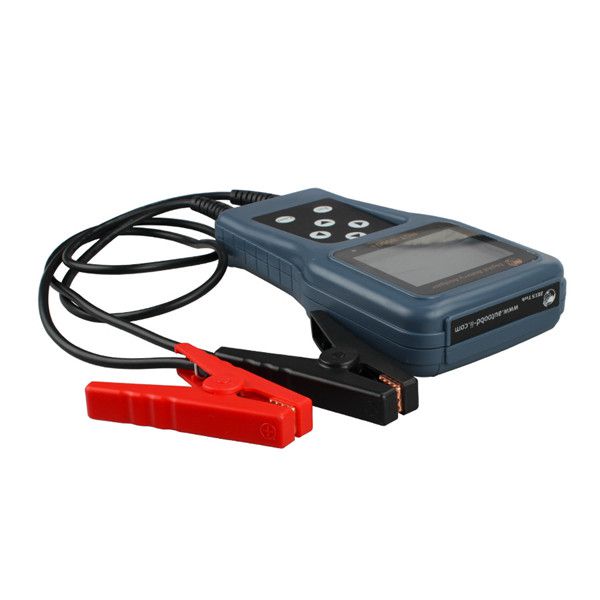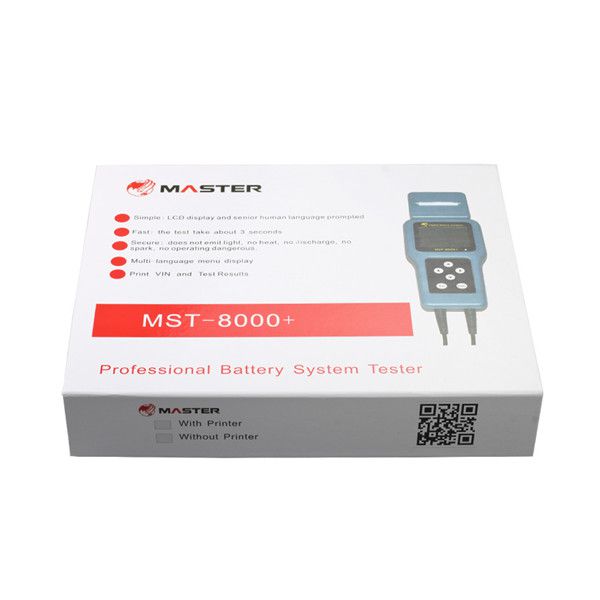 Description
Top 8 Reasons to Get MST-8000+:

Support Multi-languages: English, Portuguese, Spanish, French, German, Italian, Russian, Japanese,Turkish and Traditional Chinese
Support Batterty: 12V
Can quickly and accurately test performance indicators of the battery, such as internal resistance. cold starting current
Built-in multi-standard: can easily measure different types of batteries
Detect real-time status of voltage changes when the car starts
Monitor working status of charging system
Test discharged battery. and make sure the batteryif charge needed
High Precision
MST-8000+ Functions:
1. Battery test
Apply to all kinds of standard such as: IEC. EN. DIN.JIS.etc.
2. Start status test
Start Voltage must be more than 9.6V
3. Charge test
Show charge status voltage as quickly
4. Max. Loading test
Show battery Voltage more than 1 2.8V
Applications:
1. 12V car start battery
2. 12V charge system
3. Can detect the following Standard Battery
3.1 100-1 700CCA
3.2 100-1 OOOOIN
3.3 1OO-1OOOIEC
3.4 100-1 700EN
3.5 JIS-JP
Technique parameter:
1. Power supply: supplied by the battery tested
2. Voltage Range: 9-1 8V
3. Display: LCO Screen
4. Work tempertaure: 18'C to 50'C
5. Cold start Current: 1OOCCA or above
Packing including:
Reviews

11
#1 Edgar Puchales
Jul 9, 2018

It came quickly. Everything works.Thank you to the seller. I will buy more here!
#1 Herminio Gonzalez
Dec 9, 2018

Product as described request. Very fast. Recommend all p.
#1 alexbisats alexbisats
Sep 9, 2018

One of the best suppliers I met from China, responsible, professional, and tolerant, I am very pleased.
#1 Austin Chewe
Sep 9, 2018

Delivery is very fast, the device is intact and do not harm. To the car has not yet connected, as i will try then i will add a tip, and so everything is fine.
#1 ryan hausvik
Dec 9, 2018

Very fast delivery less than a week packing super satisfied order not the first time all advise seller
#1 philip barfield
Oct 9, 2018

Good afternoon my dear, Very fast shipping. All material arrived. Good communication. Recommended seller. I am happy because all works well. Thank You for all attention. Best Regards.
#1 MPOY INNOCENT
Aug 9, 2018

Fast Delivery this MST-8000+ Digital Battery Analyzer is good quality, working very well
#1 asaad asaad
Oct 9, 2018

Will be than to check, i will add. So everything is wonderful.
#1 joey kata
Aug 9, 2018

The goods were sent quickly.
#1 Cristian Stan
Aug 9, 2018

Got, took off dump and stitched the car without problems) Thank you seller :)
Previous: MST-8000+ Digital Battery Analyzer With Detachable Printer