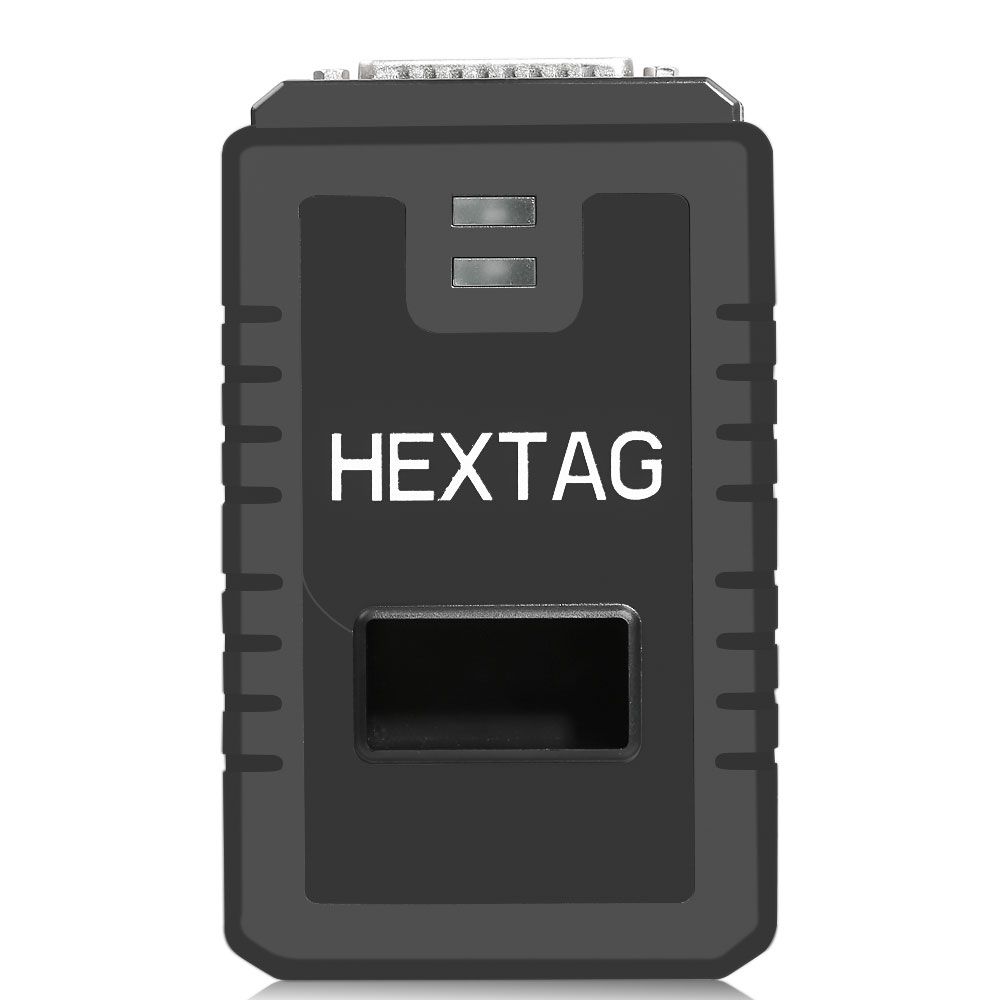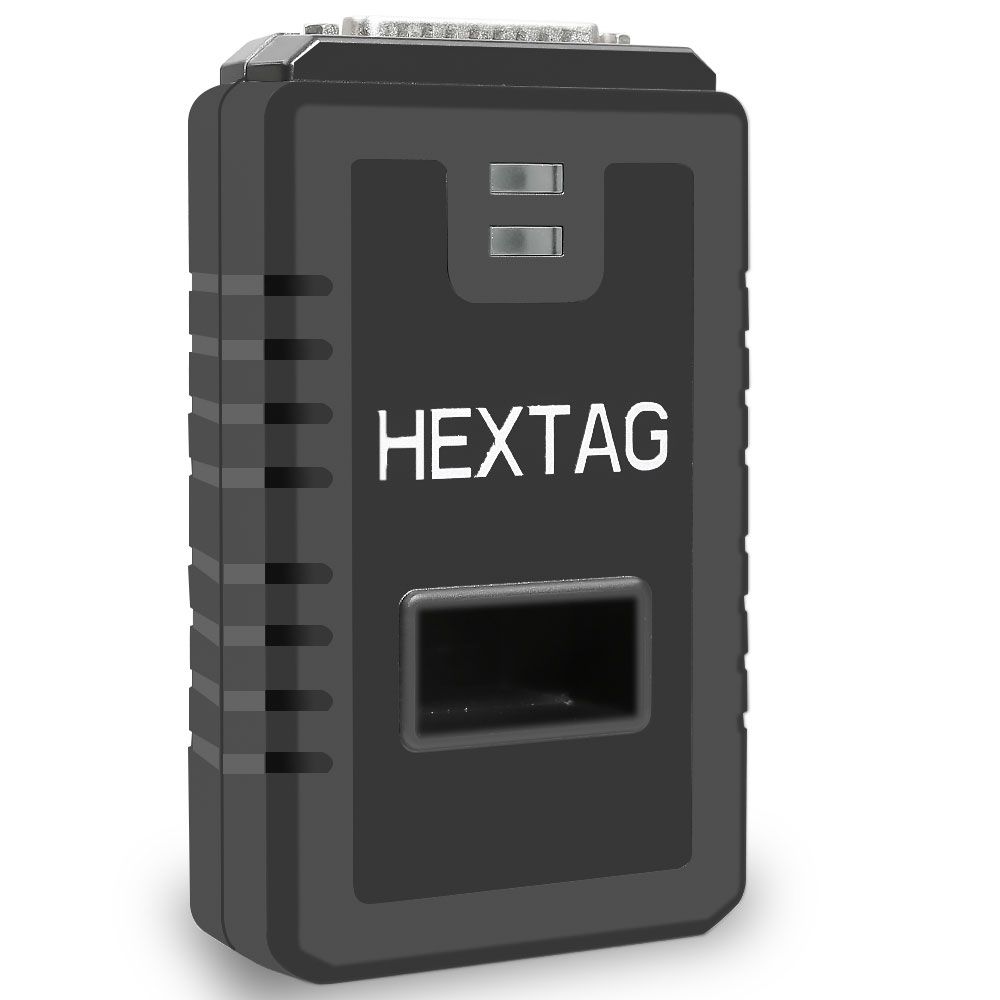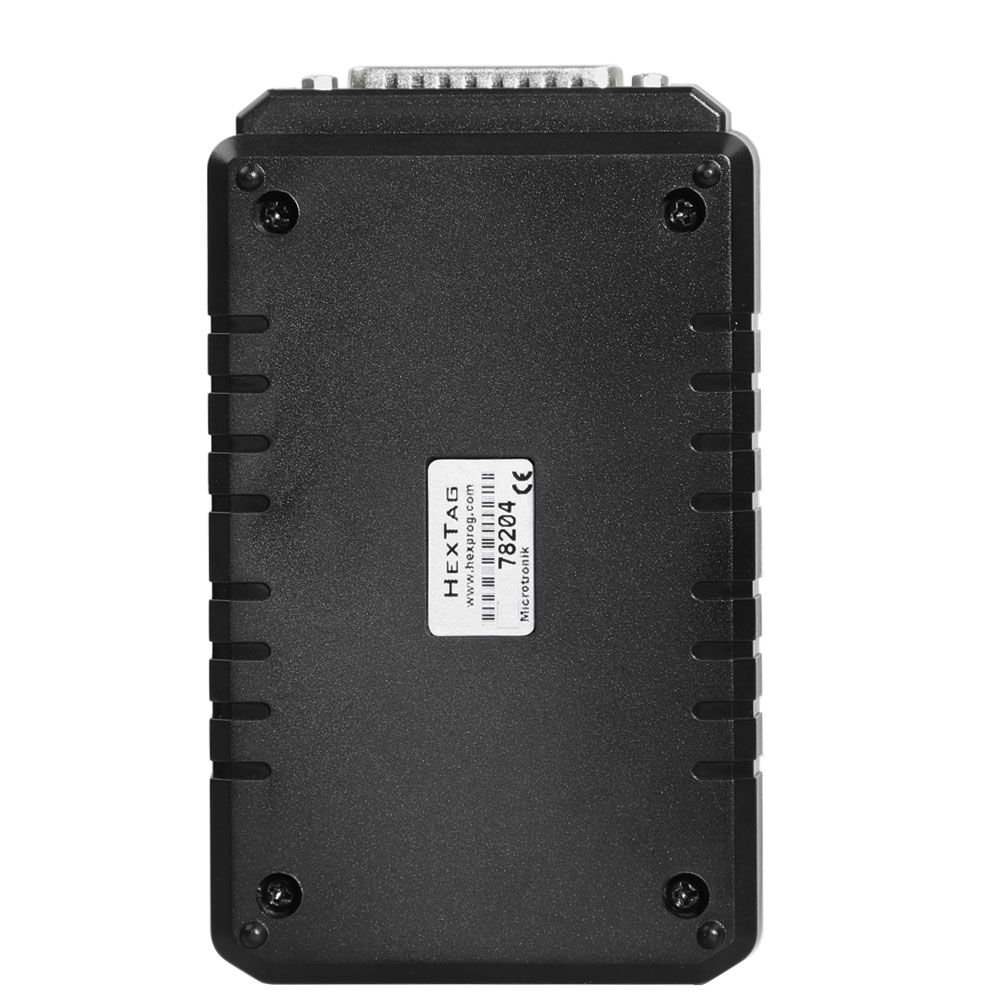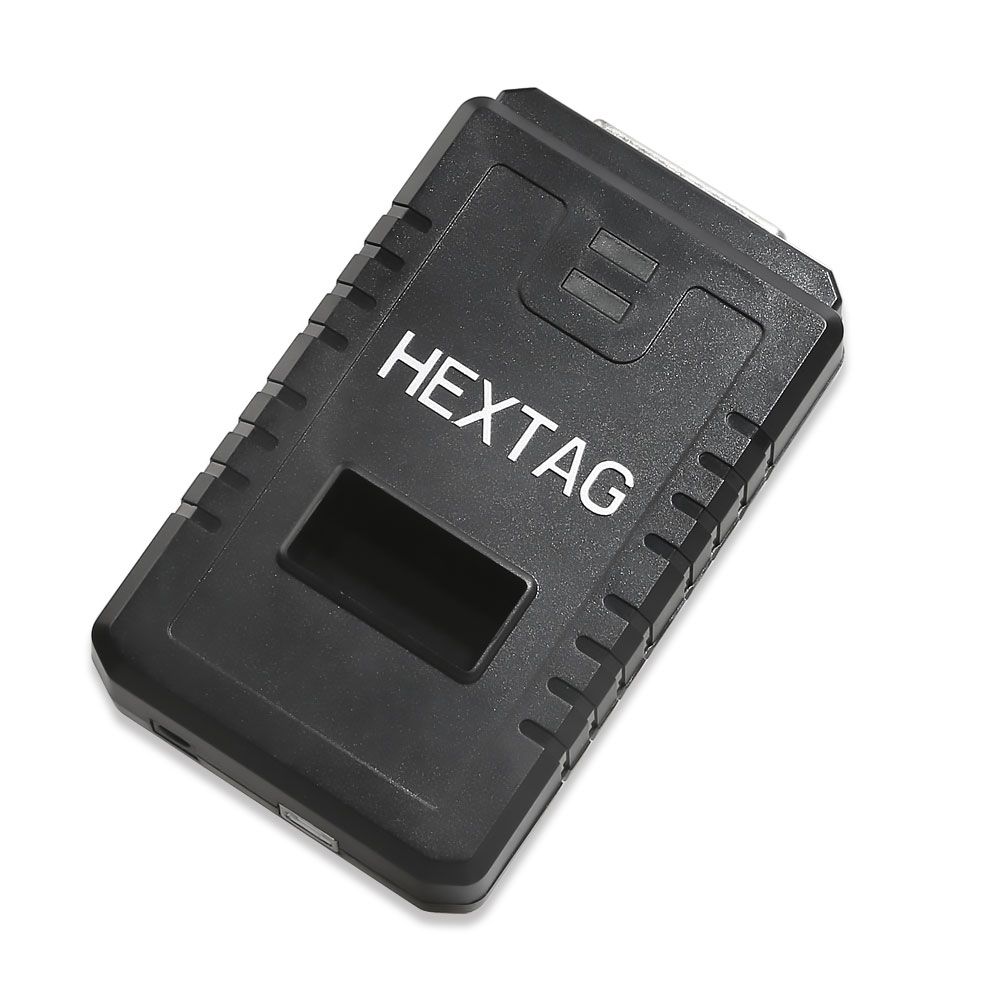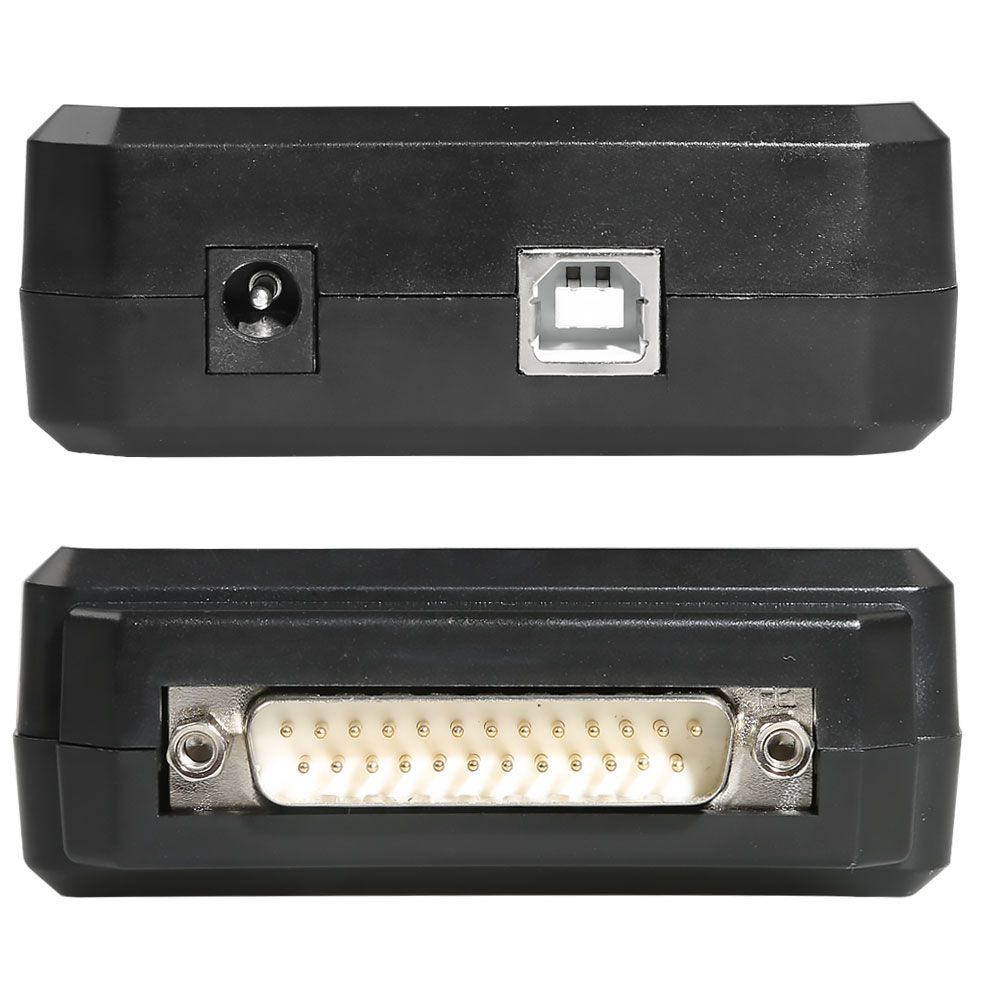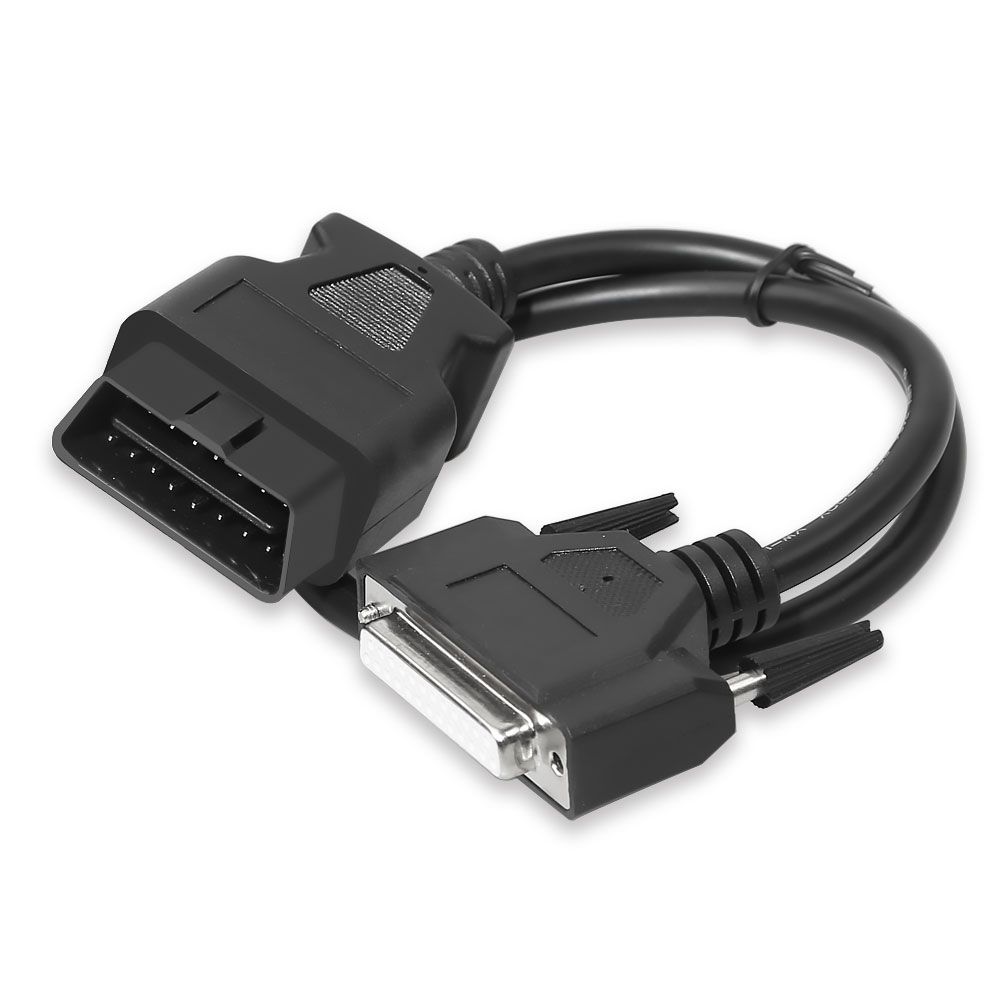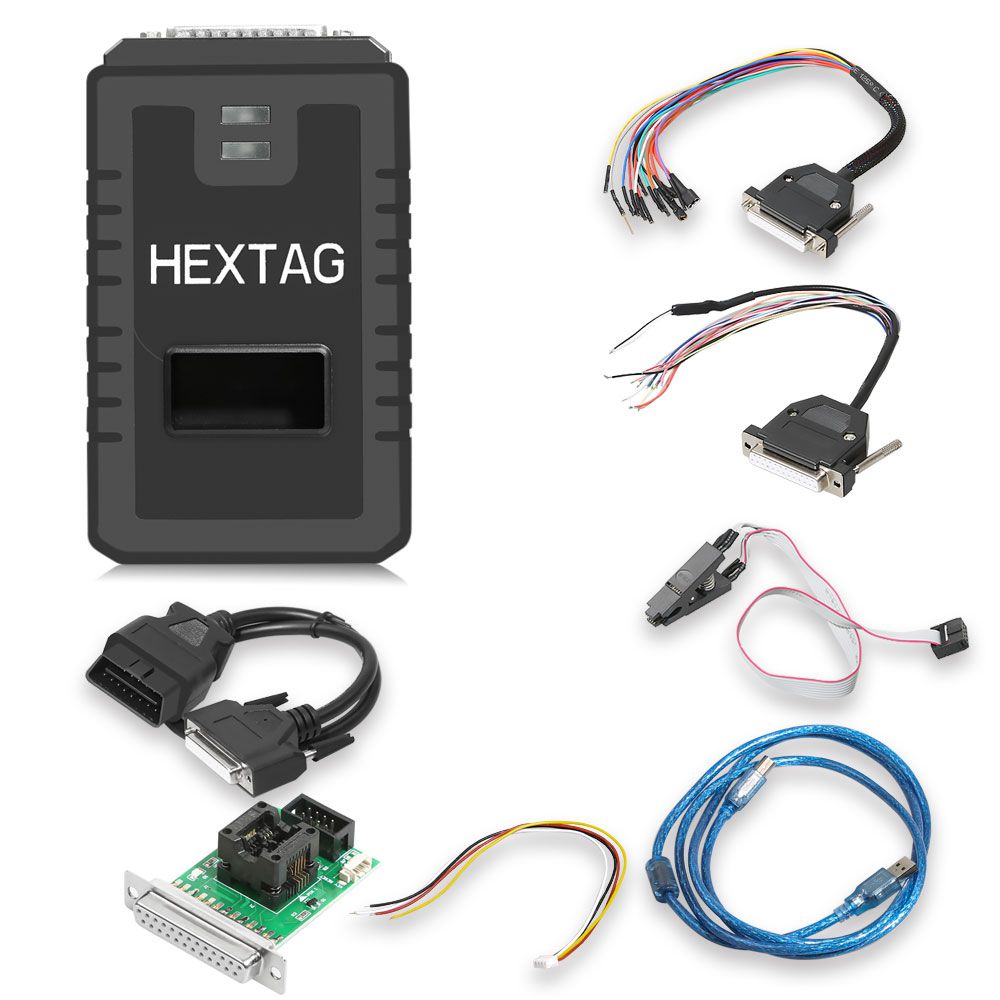 Description
HexTag Programmer with BDM Functions
HexTag Programmer with BDM functions (
BMW
CAS series, Porsche BCM,
Audi
/
VW
,...etc), Mileage EEPROM reset, Key reset, and more.
Top 5 Reasons to Get HexTag Programmer:1. Safety while using:
All of us heard about Chinese tools corruping the EEPROM or D-Flash from CAS4 and CAS4+. We can assure you that HexTag is the safest tool in the world.
2. Ease of usage:
HexTag is considered the most user friendly tool, you can with a few clicks complete the most complicated jobs, like repairing a module (FRM3), resetting mileage, retrieving or modifying ISN, Change VIN,etc.
3. Competitive price for users even if compared to low quality chinese tools.
Unlike most other tools HexTag takes care to the power supply for the connected control unit, the power monitoring system in HexTag monitors current and voltage supplied to the control unit which allows a very safe operation while reading/writing data. HexTag will shutdown power supply in a range of 10ms when it detectes a shortage or a high power consumption.
4. ECU Cloning/Tuning for a wide range of brands. This function is free for 90 days (Check Supported ECU List).

5. Newly Add Tricore ModuleNotice:
1. HexTag ECU Cloning Function is free for 30 days only.
After 30 Days, ECU Cloning License will cost $1000, and $350 for annual update fee.
2. We offer one year warranty, while return for refund is not acceptable.HexTag Programmer Functions:
Read cas4/4+ without removing any part from board with a guaranteed safe operation.
Repair corrupted EEPROM in CAS3+
Edit CAS3+ and CAS4 ISN and VIN and other parameters
Reset mileage for CAS
Repair FRM with one click
Support read/write other brands like Porsche BCM without removing any component,
JLR
KVM ECU,
Audi
/
VW
BCM,
Mercedes Benz
EZS and others.
Dashboard EEPROM M35080, M35160, 080D0WQ, 160D0WQ reset in few seconds.
Key Renew for many brands like
Audi
,
BMW
, MINI, Porsche,
Nissan
, Toyota, Fiat, Renault...etc.
Engine control unit reading for tuning and cloning operation (will be added soon).
Live support for all functions in HexTag, users can reach our support team by Live Chat or Skype.
Hextag can also be used as the key programming tool along with AutoHex software for making keys for BMW even when all keys lost.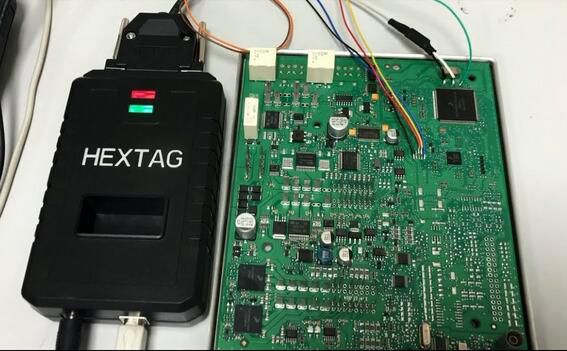 Hexprog Software Update Information:

Hexprog software version 1.0.8 is available for Hextag tool users with new amazing featurs:
HexProg can clone Ecus, It's free for all users during 2019, any user has Hextag can start using this function now.
Check HexProg ECU Support List
Porsche BCM 1N35H is more stable now
EEPROM unlock function has been improved
Audi key reset for ATJ807 is supported in this version
BMW 315 HUF5662 key is supported in this version
BMW China KeylessGo E Series is supported in this version
BMW China 434 F Series is supported in this version
Mini 315 Remote Data has been corrected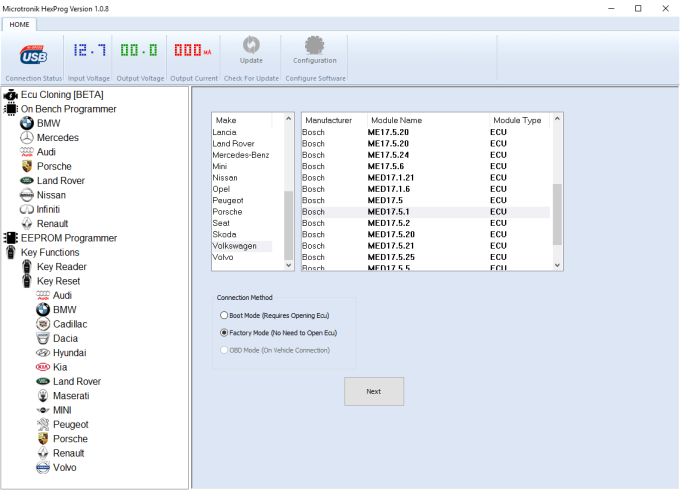 HexTag Programmer Package Including:
1pc x HexTag Programmer Main Unit
1pc x Tricore Module
1pc x BDM Cable (wires are same quality used in aerospace)
1pc x Tricore Boot mode cable (For future added functions like Ecu clone)
1pc x OBD Cable (For future added functions like Ecu tuning and making keys)
1pc x Module/adapter for renew keys and read/write SOP-8 EEPROM
1pc x SOP-8 High quailty Clip to read/write EEPROM and reset mileage on bench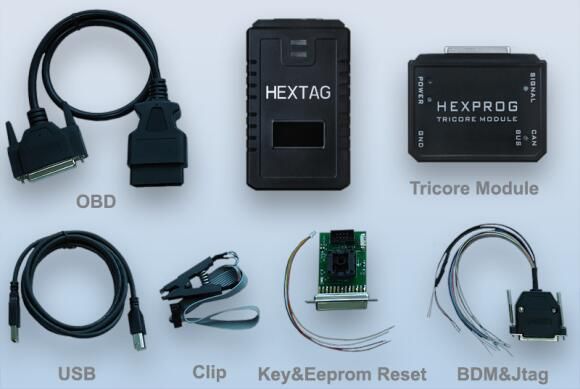 Reviews

16
#1 Darren Winsley
Mar 9, 2019

the best!!!!!!!!!!
#1 Andrew Ferris
Oct 9, 2018

fast
#1 ArianaMcwas ArianaMcwas
Nov 9, 2018

Very good… Super fast
#1 cornel ticorat
Nov 9, 2018

Everything came in time, packed well.
#1 Steve Solomon
Jun 9, 2018

Seller many thanks, after the order, sent the next day. In 3 days the courier brought the order home. I order goods from this seller not the first time, i highly recommend!
#1 cell Phone Tracker cell Phone Tracker
May 9, 2018

I'm very happy just arrived with a little delay, but all good... Thank you
#1 Peter Nguyen
Feb 9, 2019

fast this Original Microtronik HexTag Programmer is good quality, working very well
#1 Robert Pinker
Aug 9, 2018

Everything ok again
#1 junior auricchio
Jan 9, 2019

working good
#1 Hassan Mohammed
Apr 9, 2019

Everything seems ok, but not yet tried
Previous: OEM XHORSE ID46 Chip for Copy Work with VVDI2 and VVDI Key Tool 10pcs/lot
Next: Original Launch X431 V+ 24V Heavy Duty Truck Diagnostic Module Free Update Online