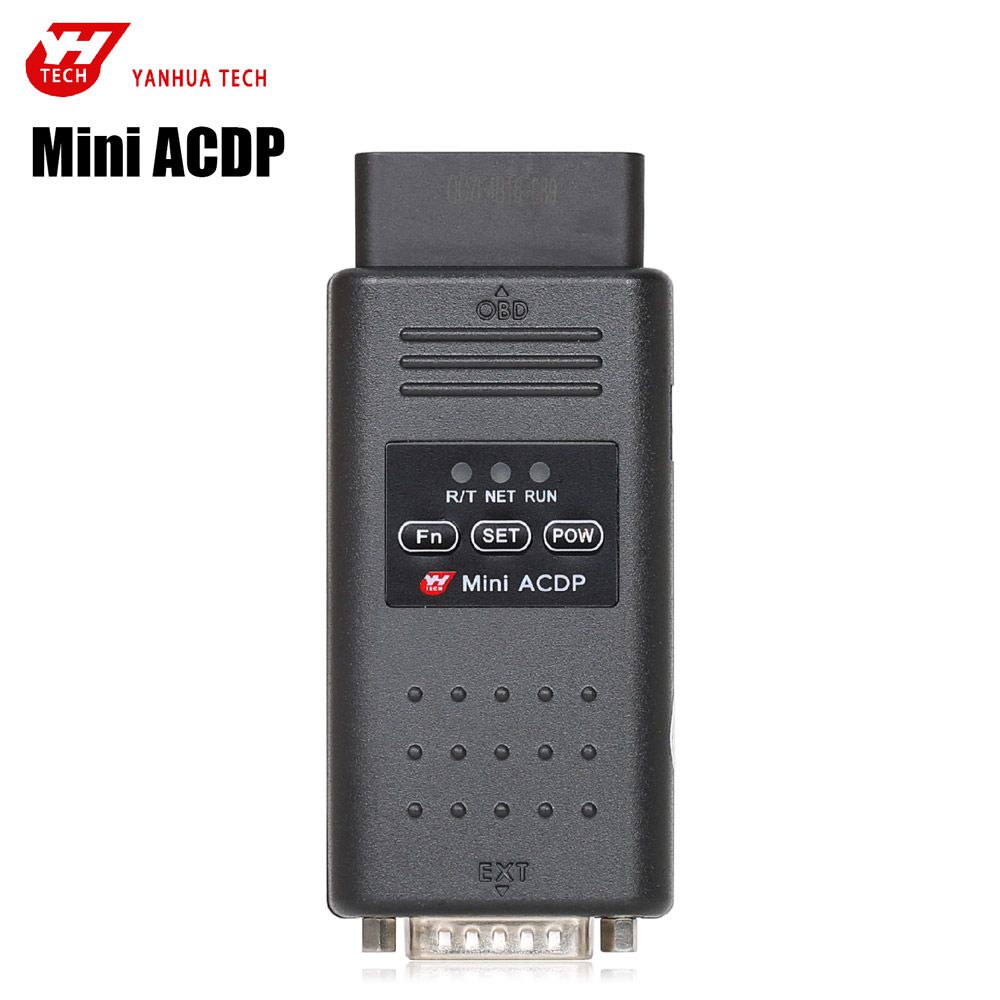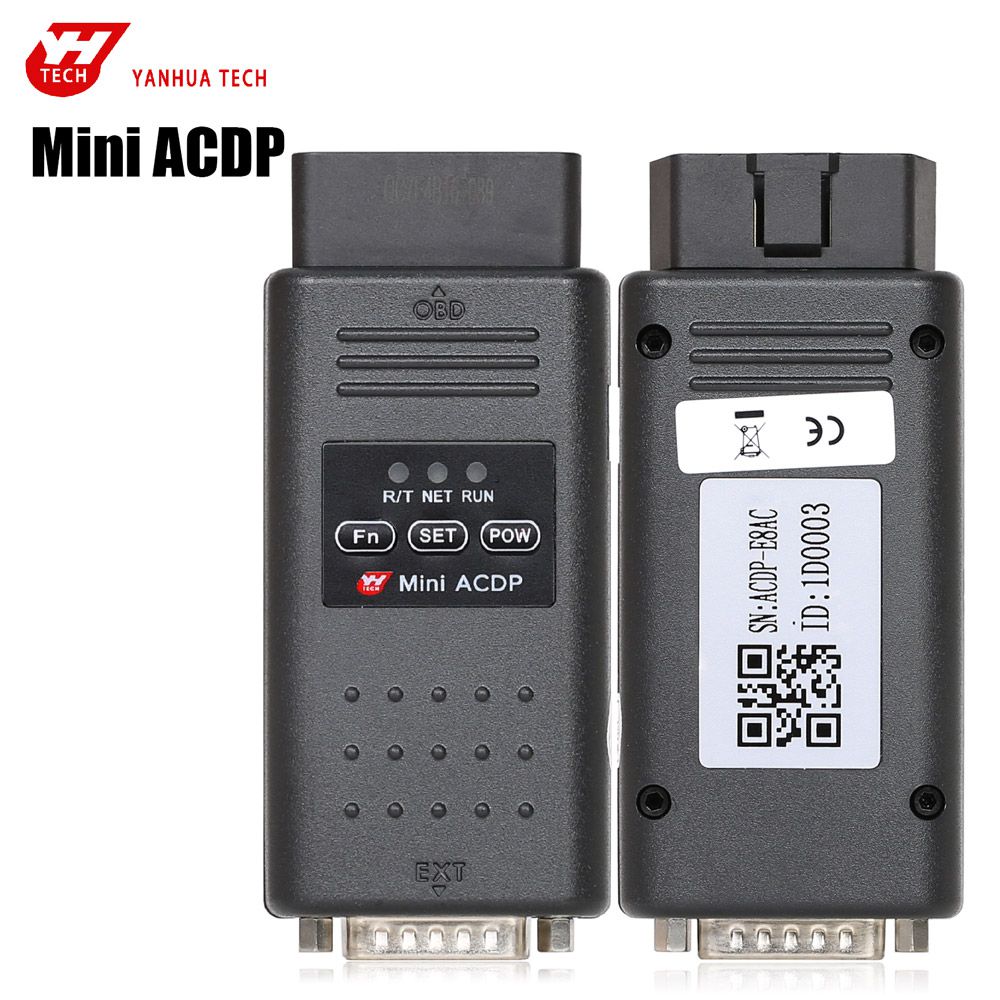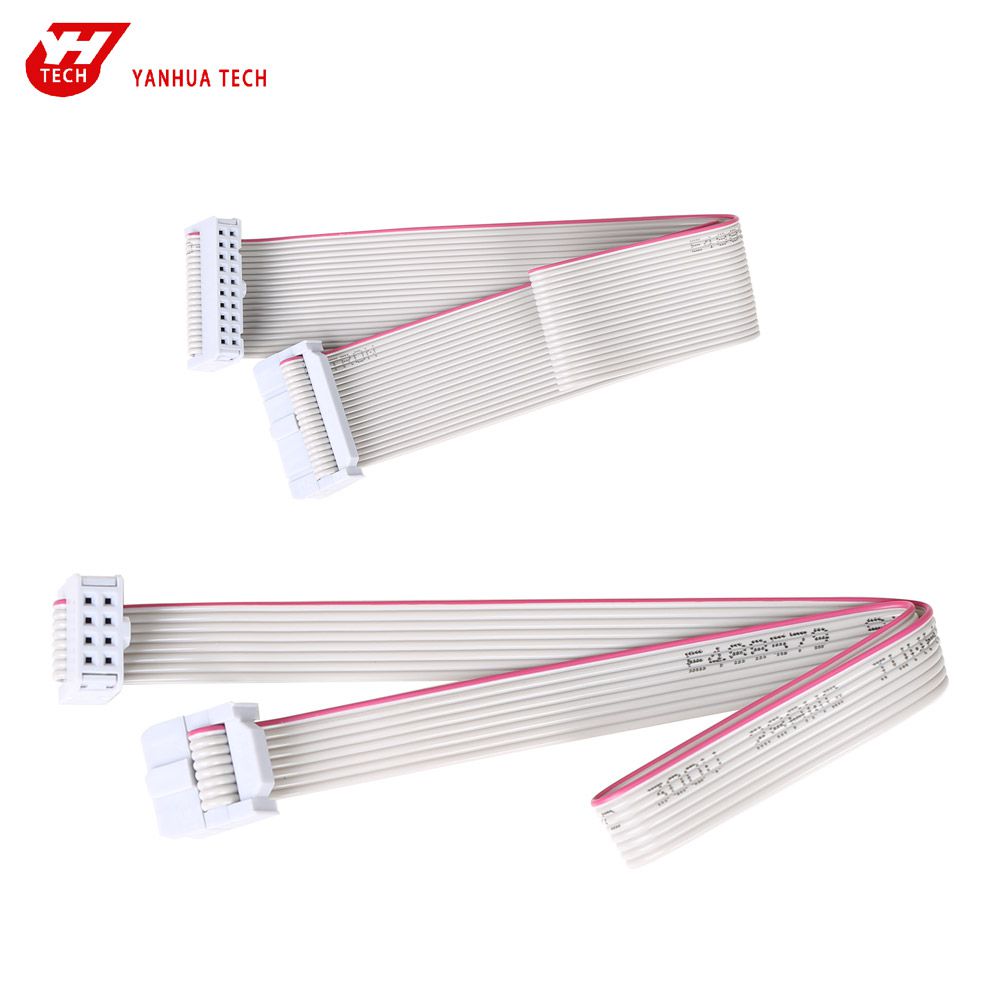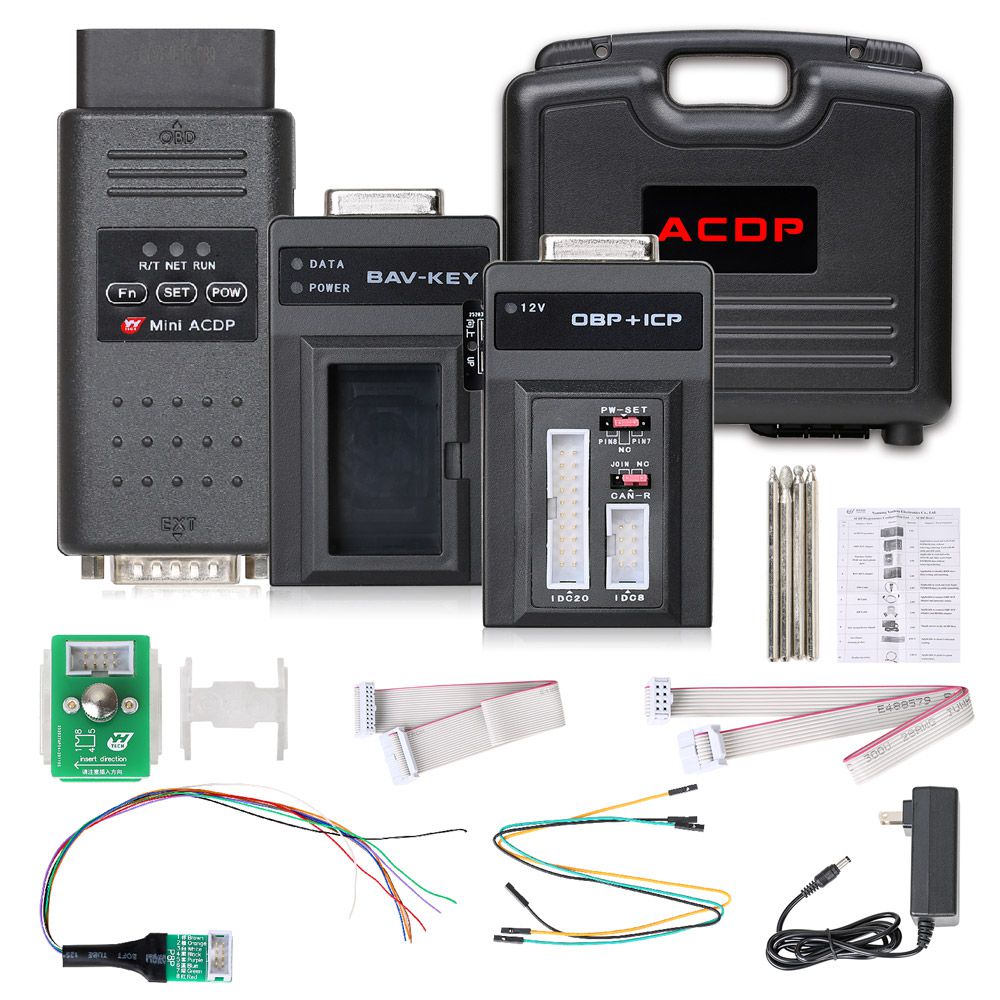 Description
Yanhua Mini ACDP Programming Master WIFI work on Android/IOS Support CAS1/CAS2/CAS3/CAS3+/CAS4/CAS4+/FEM/BDC Key Programming/Read DME ISN Code by OBDYanhua Mini ACDP Highlights:
Test car NO longer needs
engine
s
YANHUA car keys programming NO longer need soldering iron
Car locksmith NO longer needs soldering work.
The first in the world
Programming no need soldering
Yanhua Mini ACDP Functions
Memory programming:
Support 93/24/25/35/95 series EEPROM in circuit (ICP)and on board(OBP)programming and parts of Freescale/ NEC MCU in circuit programming(ICP).
BMW module programming:
(1) Support cas1-cas4+and FEM/BDC IMMO key programming, mileage reset, program recovery.
(2)BMW engine ECU data reading and ISN code reading
VW module programming. MMC instrument
Instrument mileage and airbag ECU reset/maintenance is under development.
Yanhua Mini ACDP IMMO/Mileage Programming
No need to remove chip
No need soldering
No need to cut the line
No need to lift the pin
Install ACDP App from App Store: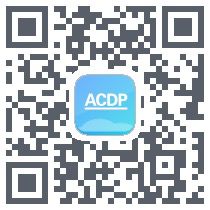 BMW: CAS4/FEM/BDC/16ODOWT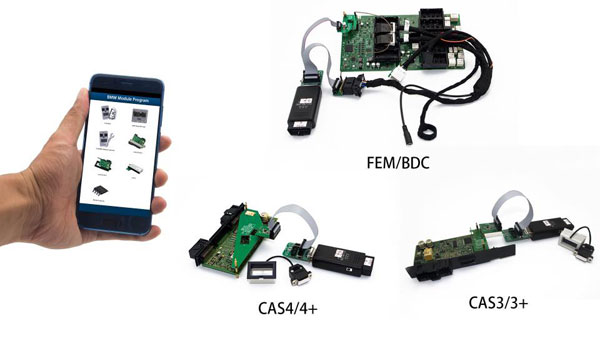 Solder-free programming Data safety

WIFI Free connection
Overturn the traditional work mode, single operation is changed to team cooperation
Change of operation mode, PC operation is changed to mobile phone operation
Change of test connection mode, electric soldering iron is changed to no-solder dedicated connector
Change from artificial observation to intelligent monitoring Artificial observation / trying is changed to automatic detection algorithm, grap hical in dication the relability of connection.
Ensure the data is not damayed and lost
Change of service mode: Offline service is changed to online synchronous service


ICP: Memory and MCU programming In Circuits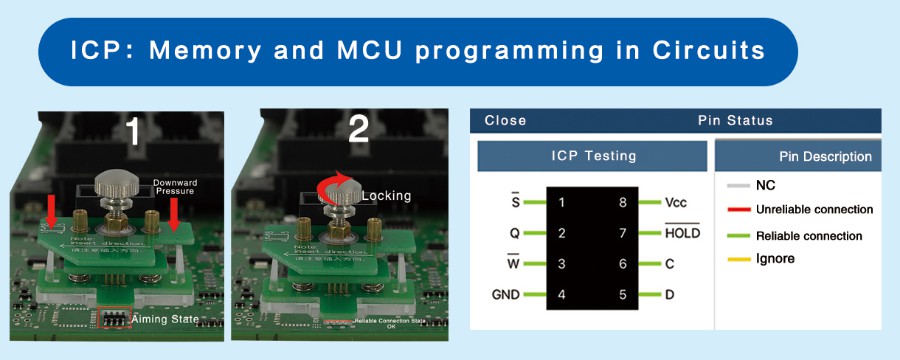 MCU programming in Circuits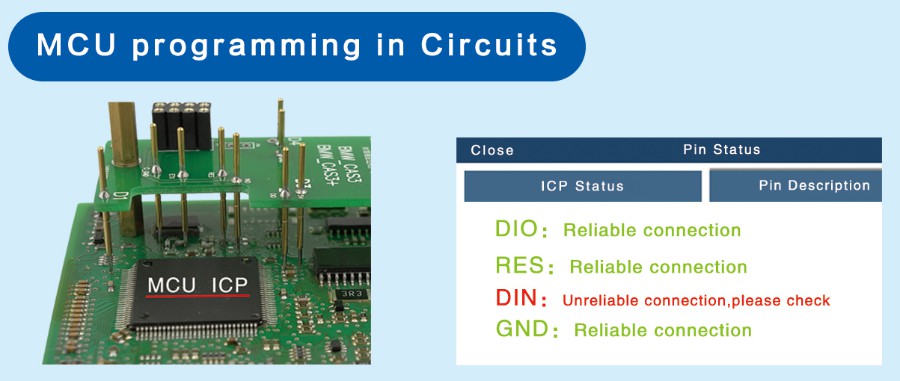 A game changer for BMW Key Programming
CAS4/CAS4+ Key Programming Without Soldering or removing component.
FEM/BD.C Key Programming without Soldering/Welding
Read ISN Code from OBD Port directly(Partially)

BMW CAS-CAS3+ Key Programming by OBD (Buy SK247-1 Module Seperatly):
Read CAS EEPROM
Add Keys
Reset Mileage
Back up or recover CAS

BMW CAS4/CAS4+ (Buy SK247-1 Module Seperatly):
Read CAS4 EEPROM without soldering/welding
Add Keys without soldering/welding
Reset Mileage without soldering/welding
Back up or recover CAS without soldering/welding
All keys lost without soldering/welding

FEM/BDC (Buy SK247-2 Module Seperatly):
All keys lost without soldering/welding
Add keys without soldering/welding
Delete Keys without soldering/welding
Enable/Disable keys without soldering/welding
Read Key ID
Repair/Replace FEM Module without soldering/welding
Reset Mileage without soldering/welding

Read and Write ISN Code (Buy SK247-3 Module Seperatly):
N20(mevd1724, mevd172P, mevd1729), N13(mevd1725, ), N55(mevd172, mevd1726, mevd172G, mevd172S, MEVD17, ), MSV80, MSD81, MSD85, MSD85HY, MSD87, MSV90, MEVD1728(s63), mev1722, med172, mevd1727, dde701_edc17c50, BMSX….

BMW 35080, 35160DO WT Read & Write (Buy SK247-4 Module Seperatly)
Read and write BMW M35080, 35160DO WT etc EEPROM

Fujitsu CPU MB91F Read & Write Module (Buy SK247-5 Module Seperatly)
Supports Honda FIT, Vezel, Fifth generation Hyundai Sonata, Kia K3/K5 etc Fujitsu CPU MB91F series read & write function.

Package List:
1pc x OBP+ICP adapter
1pc x Puncture socket
1pc x P8P ribbon cable
1pc x 8P cable
1pc x 20P cable
1pc x P CAN cable set
1pc x 12V power adapter
3pcs x paint surface cleaning needles (1.0mm,0.8mm,0.5mm)
Sample Photos of Yanhua Mini ACDP Programming Master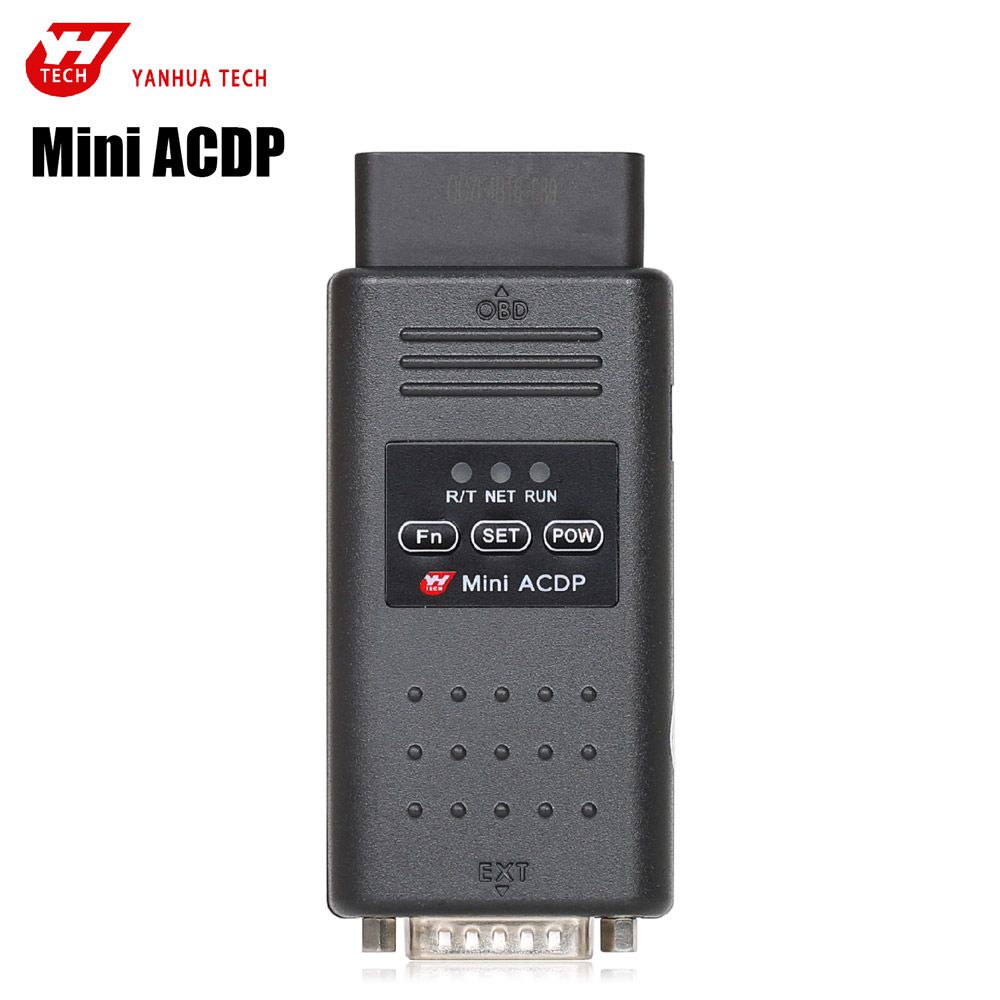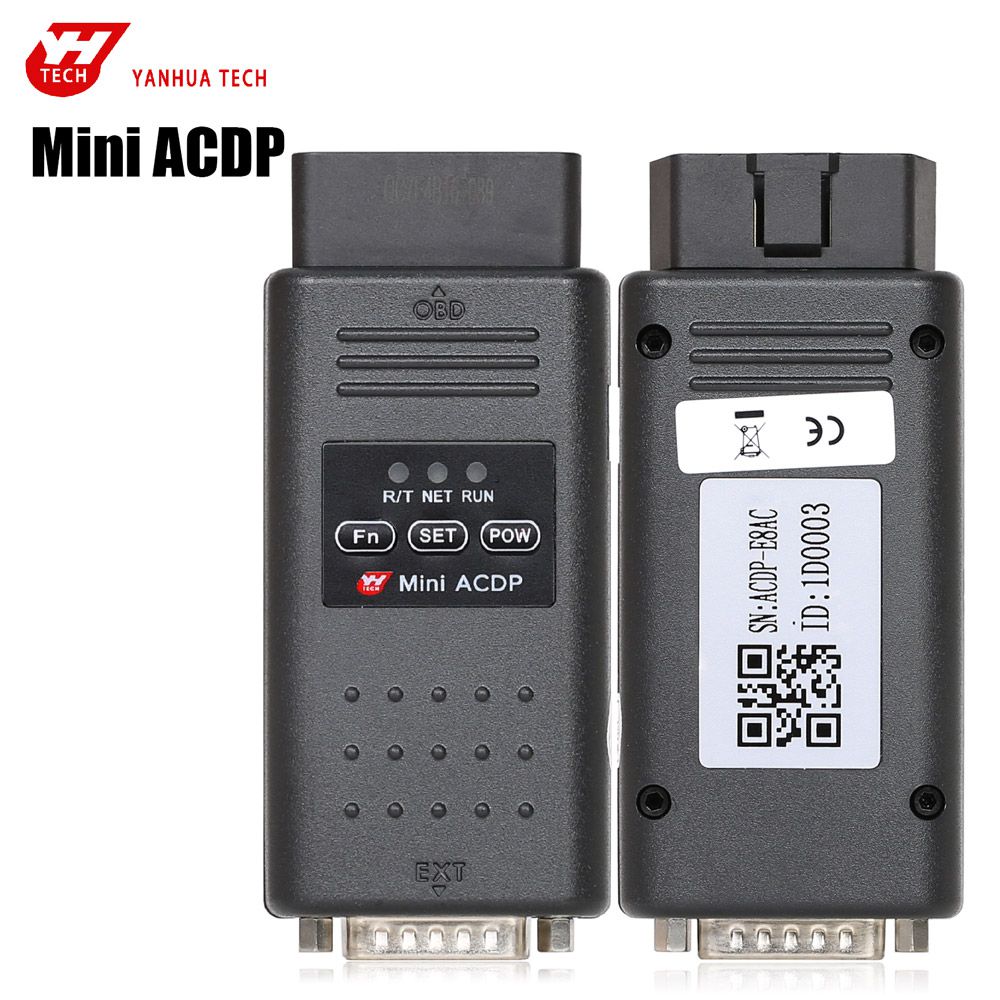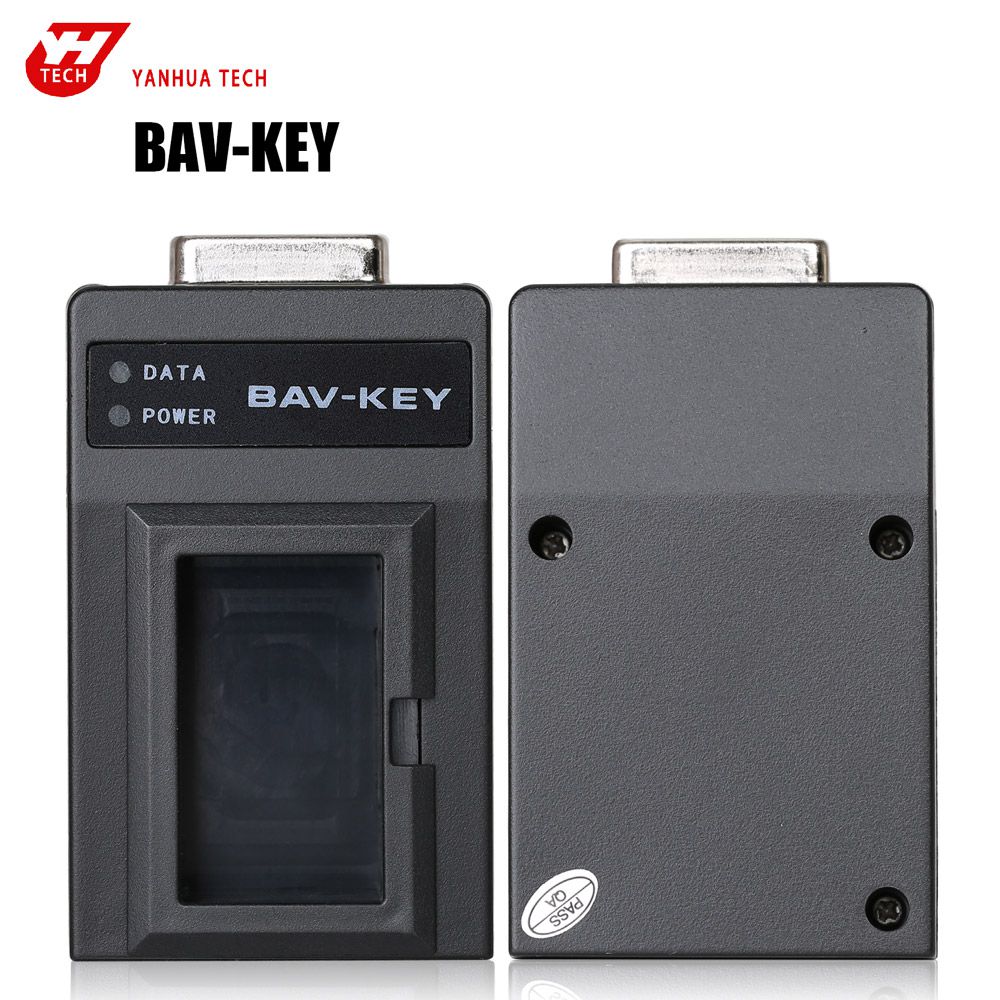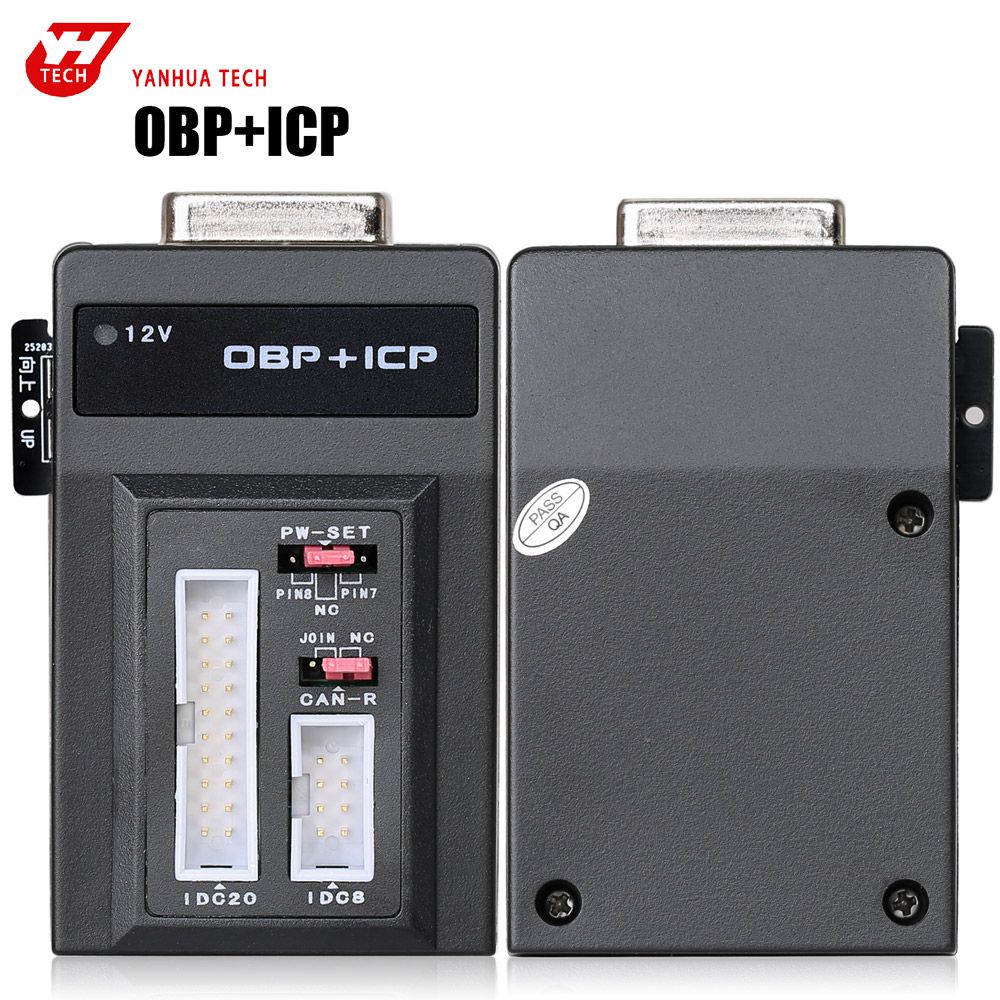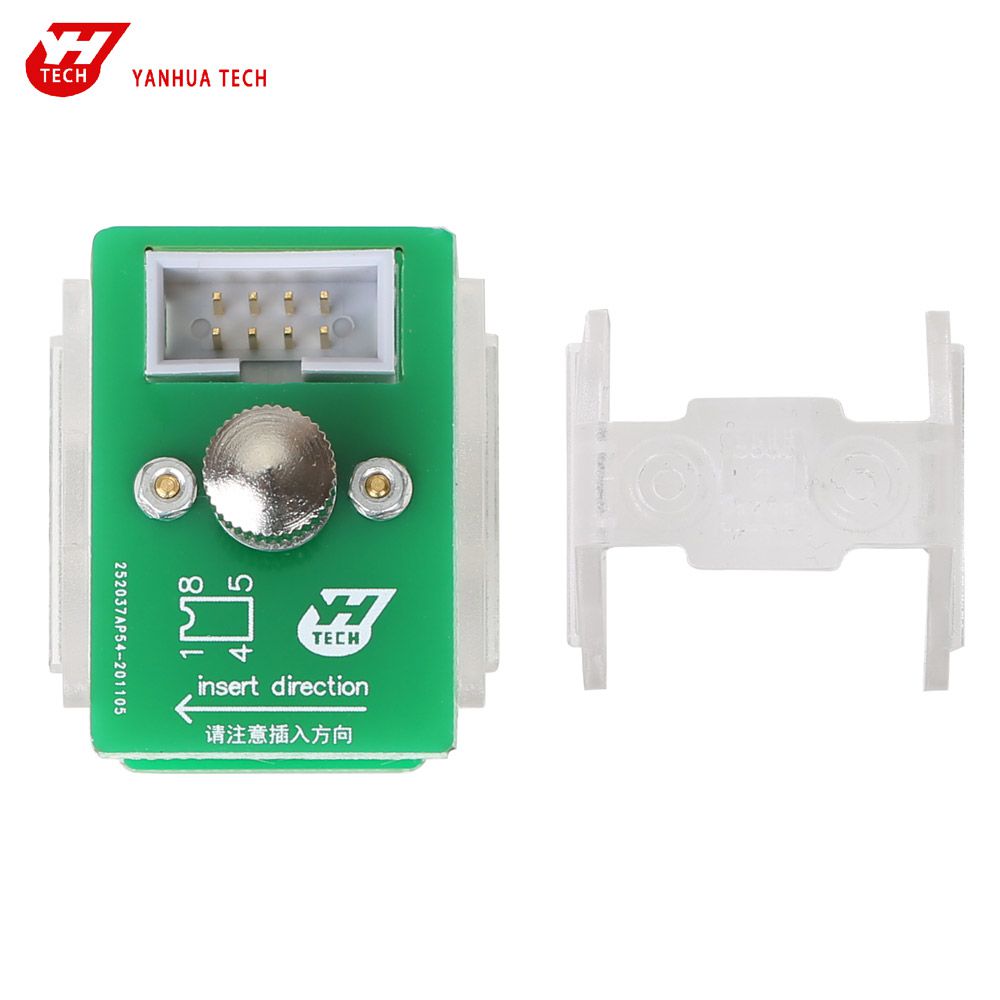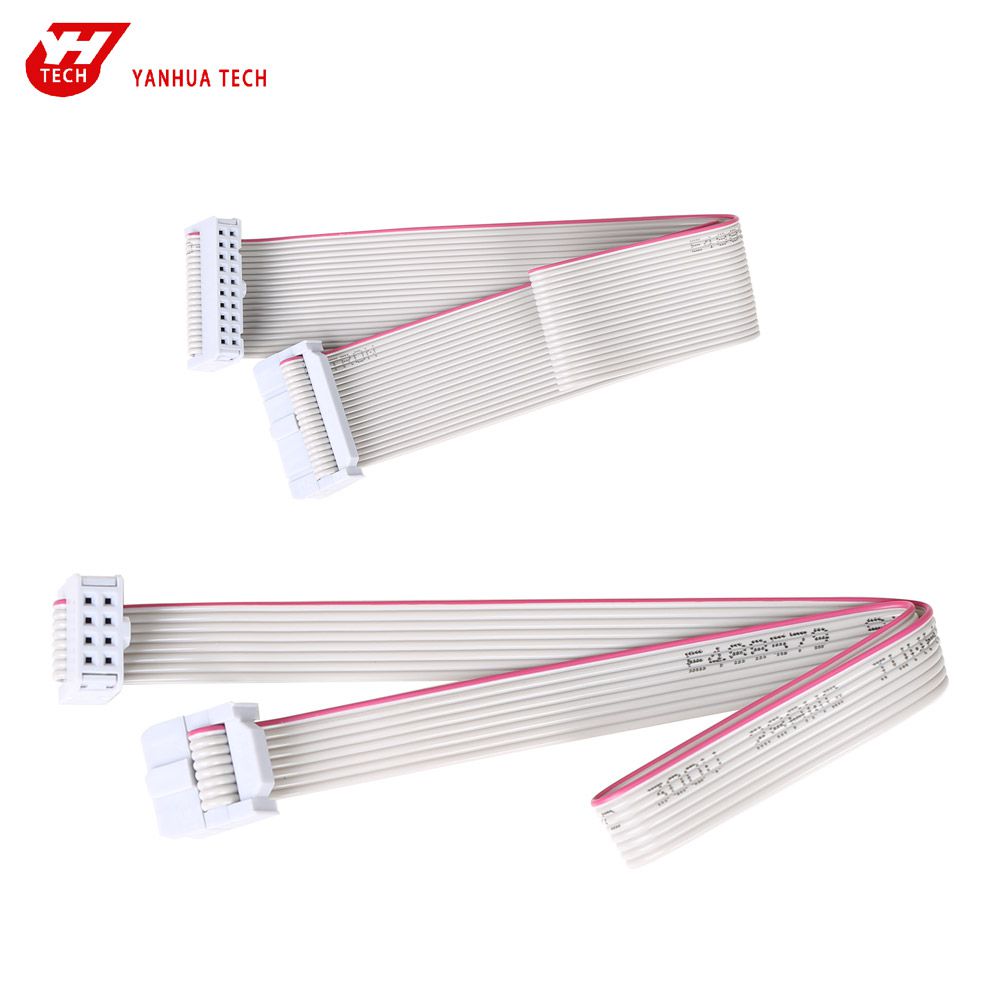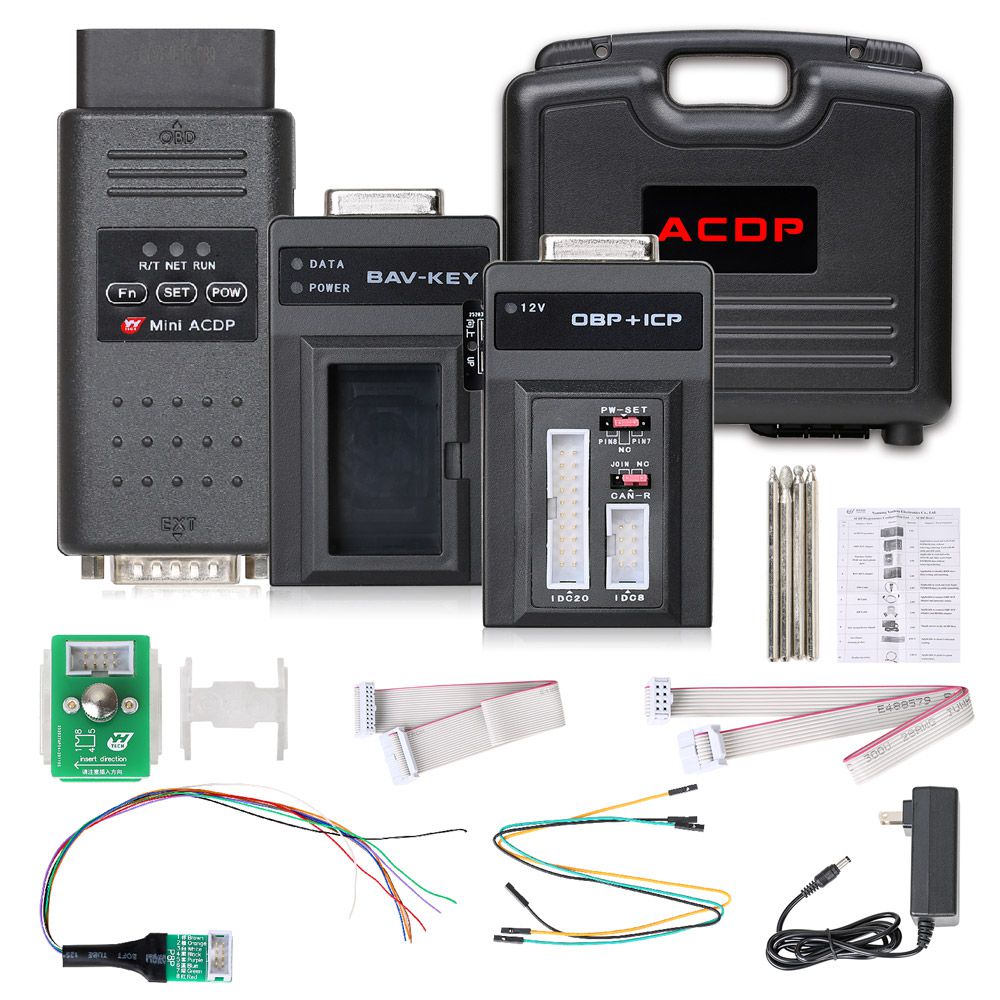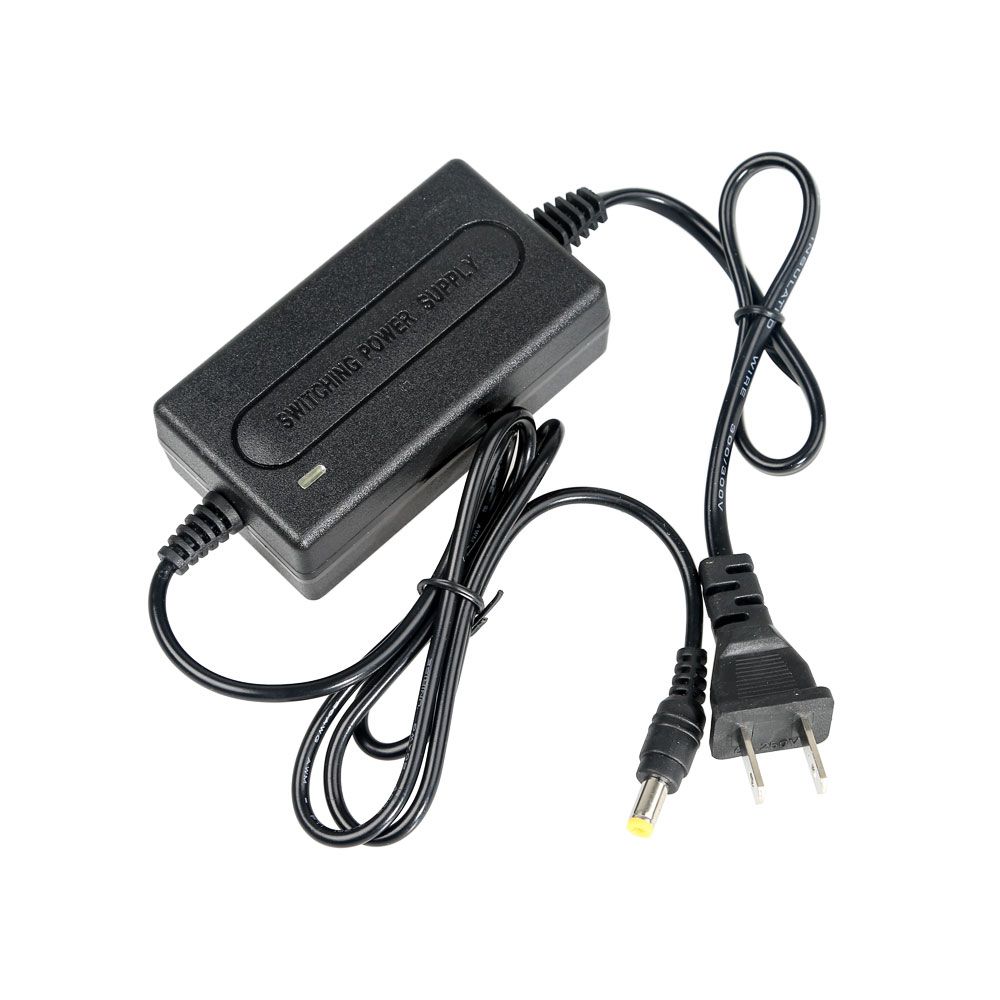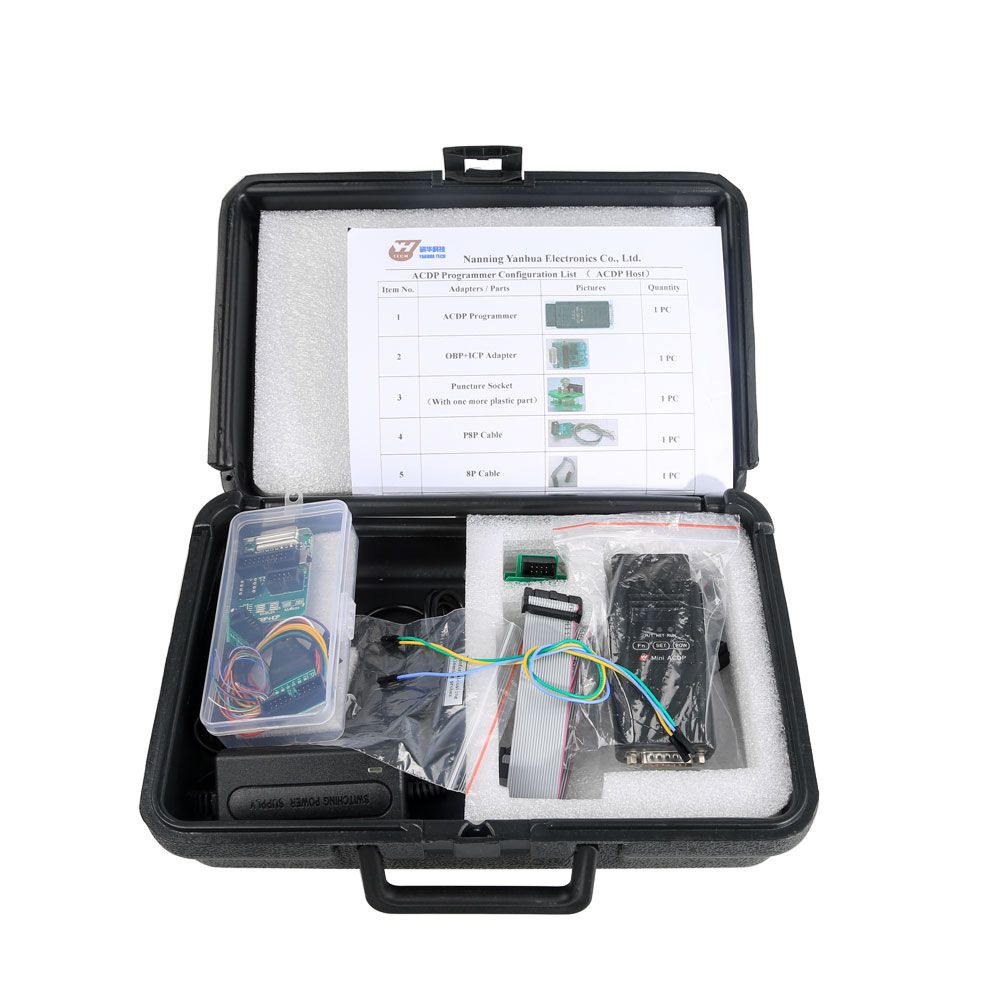 Reviews

10
#1 tom kadous
Dec 9, 2018

The product arrived in good condition and within the terms stipulated.
#1 clephalge clephalge
May 9, 2018

It arrived in time. Packed qualitatively. Test write off
#1 Etienne Klaassen
Jan 9, 2019

Delivery is very fast, the device is intact and do not harm. To the car has not yet connected, as i will try then i will add a tip, and so everything is fine.
#1 Rayer Joinville
Nov 9, 2018

Perfect! Thank you. Not yet tested but happy
#1 Jose Torres
Jul 9, 2018

Everything's okay.
#1 Thomas Pedicord
Nov 9, 2018

Very good quality
#1 Francisco Javier Marchal Susi
Oct 9, 2018

Recommended store, high quality item, best price! this Yanhua Mini ACDP Programming Master Wifi work on Android/IOS is good quality, working very well
#1 david jackson
Dec 9, 2018

Very good fast delivery
#1 Marianedgedip Marianedgedip
Jun 9, 2018

Works just great, I am totally inpressed! very good!
#1 Hezekiah Nganyi
Mar 9, 2019

Thanks working perfect!!!!!
Previous: VXDIAG VCX NANO For VOLVO Diagnostic Tool Fit For VIDA Dice 2014D OBD2 Code Scanner Better Than For Volvo Dice
Next: Mitsubishi Fuso C5 Xentry Diagnostic Kit (2012-2016) with Wifi