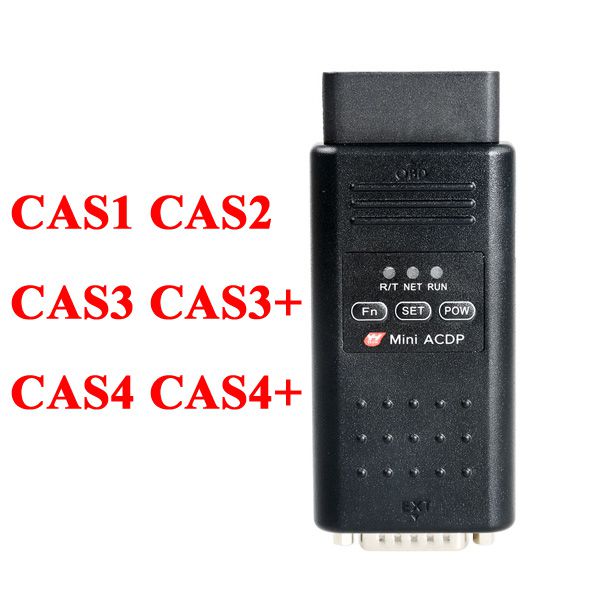 Description
Yanhua Mini ACDP Key Programming Master Basic Module with Yanhua Mini ACDP BMW CAS1 CAS2 CAS3 CAS3+ CAS4 CAS4+ IMMO Key Programming and Odometer Reset Module
Solder-free programming & Data safety
WiFi connection & Free connection
1.Overturn the traditional work mode: Single operation is changed to team cooperation.
2.Change of operation mode: PC operation is changed to mobile phone operation
3.Change of test connection mode: Electric soldering iron is changed to no-solder dedicated connecter.
4. Change from artificial observation to intelligent monitoring: Artificial observation/trying is changed to automatic detection algorithm, graphical indication the reliability of connection. Ensure tha data is not damaged and
lost
.
5.Change of service mode: Offline service is changed to online synchronous service.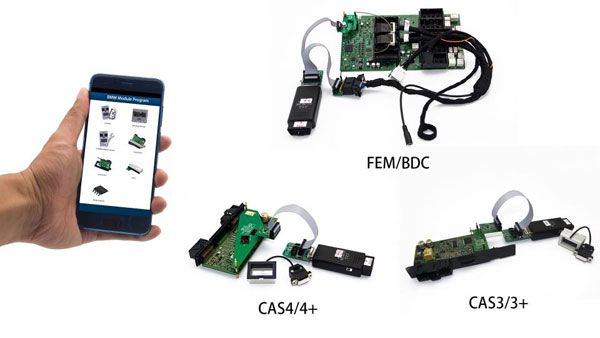 Yanhua ACDP Function:
1. Memory programming:
Support 93/24/25/35/95 series EEPROM in circuit (ICP)and on board(OBP)programming and parts of Freescale/ NEC MCU in circuit programming(ICP)
2.
BMW
module programming:
(1) Support
BMW
CAS1 CAS2 CAS3 CAS3+ CAS4 CAS4+
IMMO
Key Programming and Odometer reset, program recovery.
(2)BMW ECU data reading and ISN code reading.
3.
VW
module programming: MMC instrument
4. Instrument mileage and airbag ECU reset/maintenance is under development.
5.
Benz
, BMW,
Audi
and various models are upgraded successively.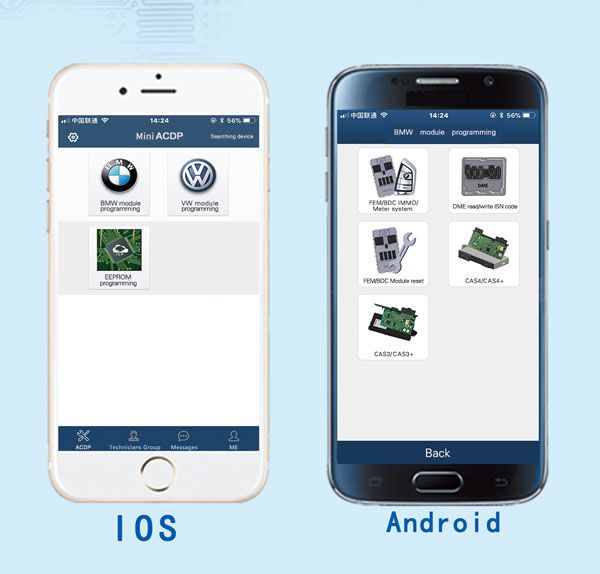 ICP: Memory and MCU programming In Circuits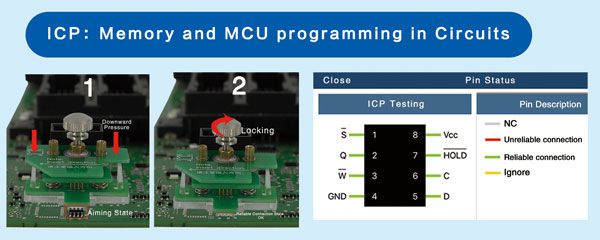 MCU programming in Circuits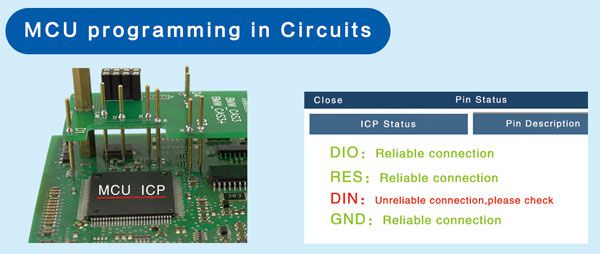 BMW IMMO & Mileage Programming for all series
No need to remove chip
No need soldering
No need to cut the line
No need to lift the pin

CAS-CAS3+ Module
Key Programming by OBD
Read CAS EEPROM
Add Keys
Reset Mileage
Back up or recover CAS
All keys
lost
CAS4/CAS4+ Module
Read CAS4 EEPROM without soldering/welding
Add Keys without soldering/welding
Reset Mileage without soldering/welding
Back up or recover CAS without soldering/welding
All keys
lost
without soldering/welding
Packing list:
1set Yanhua Mini A
CDP
Basic Module
1set BMW CAS1 - CAS4+ IMMO & ODO Authorization and Adapter
Reviews

12
#1 Vclav Ptnk
Dec 9, 2018

The goods came quickly enough, packed perfectly, checked works!
#1 jamie wiseman
Nov 9, 2018

Received the parcel in good condition. Delivery is fast.
#1 Valnei Ferle
Jul 9, 2018

Got, installed, proga found it, from the internet is untied, tomorrow i will check again, while i like everything
#1 Silvio Marcelo Catardi
Feb 9, 2019

Everything is fine
#1 Isaac Romero
Mar 9, 2019

Thank You for your great communication - i will recommend your store to friends.
#1 ESSE Dominique
Nov 9, 2018

Very good quality
#1 sergio alayon
Oct 9, 2018

All is ok, very fast shipping and good quality. this Yanhua Mini ACDP Key Programming Master Basic Module with BMW CAS1 CAS2 CAS3 CAS3+ CAS4 CAS4+ IMMO Key Programming and Odometer Reset Adapter is good quality, working very well
#1 Lawrence Cross
May 9, 2018

Perfect. Communication at all times. Very fast sent
#1 Egest Majkaj
Jun 9, 2018

works Perfect Thank You
#1 JAVIER CAMPOS
Dec 9, 2018

Product as advertised. Delivery superápida. Recommend to everyone.
Previous: FOXWELL WiFi Endoscope 5.5mm Wireless Borescope Inspection Camera 1080P HD Waterproof with Light for iPhone, Android and Tablet
Next: Yanhua Mini ACDP BMW CAS1 CAS2 CAS3 CAS3+ CAS4 CAS4+ IMMO Key Programming and Odometer Reset Module