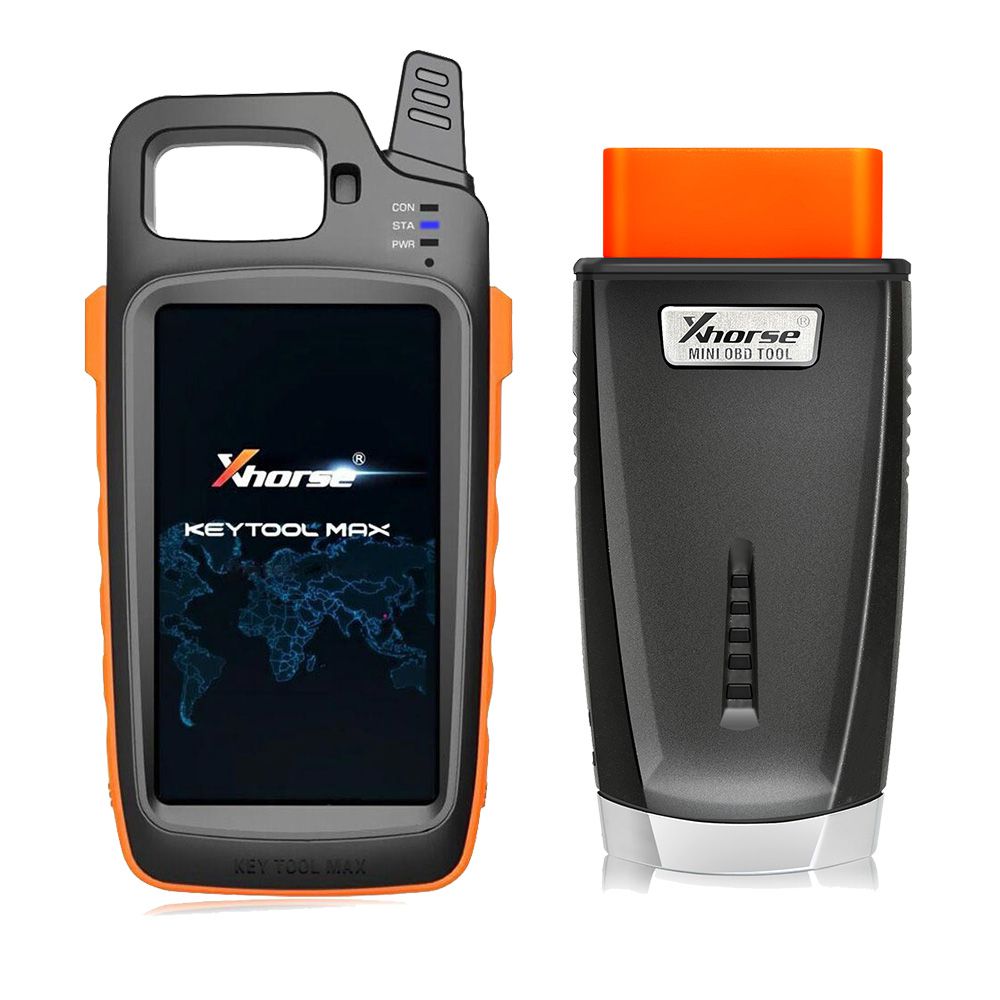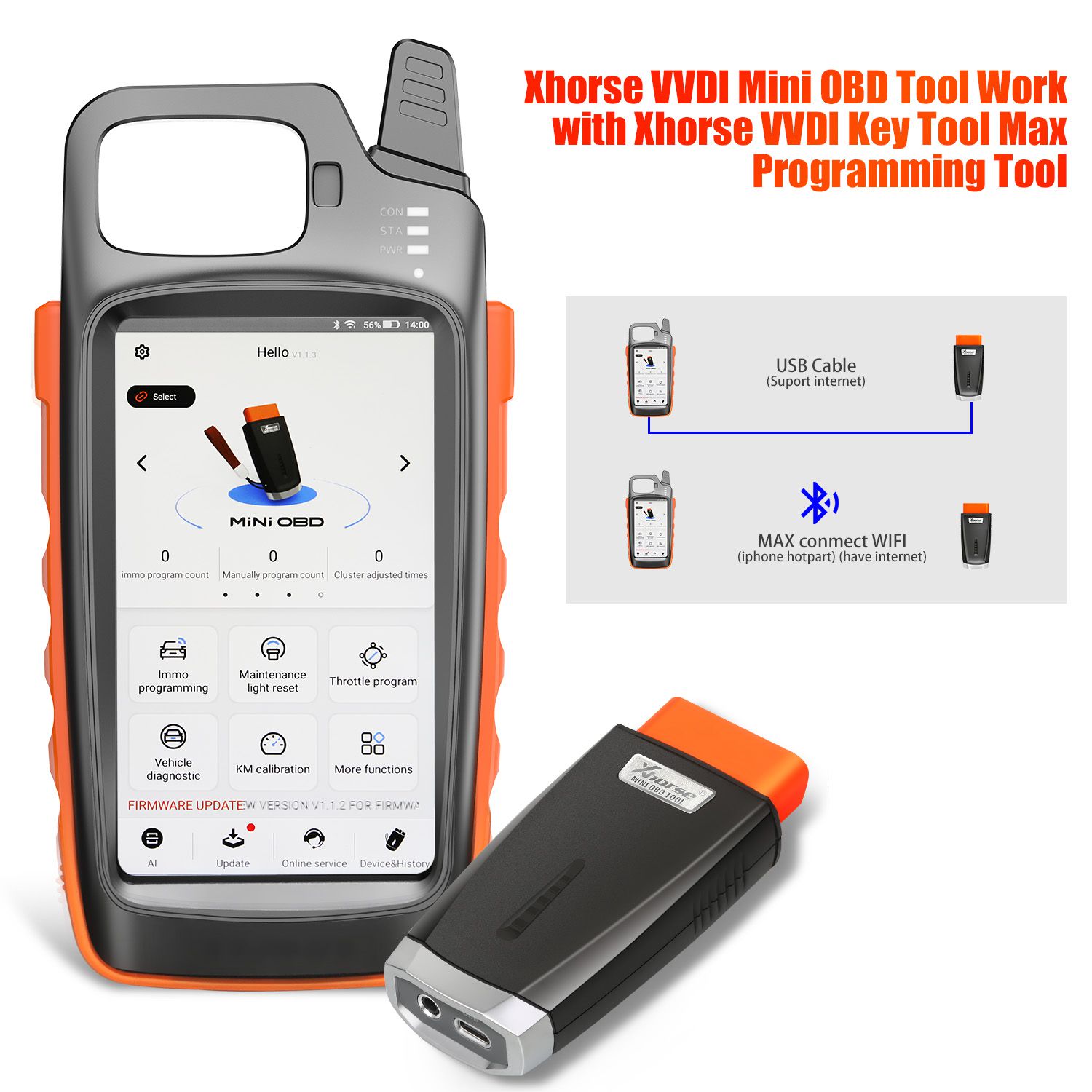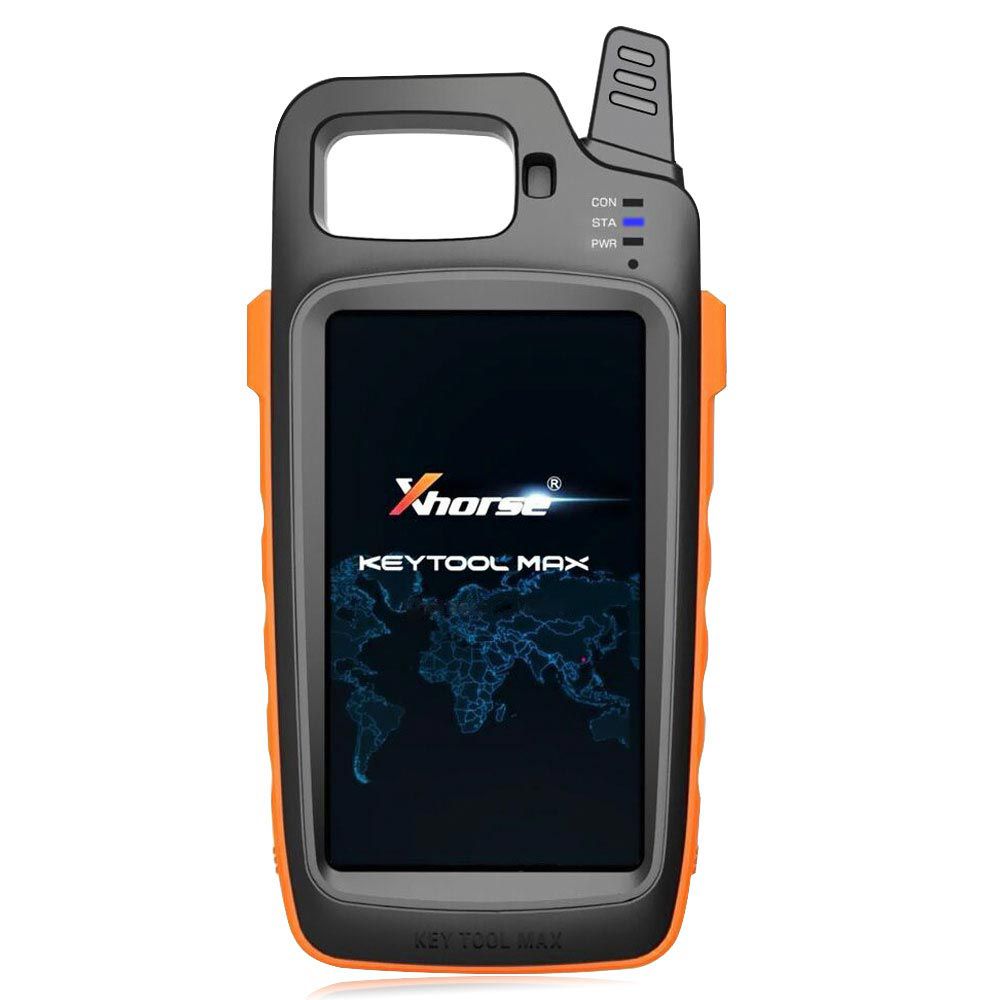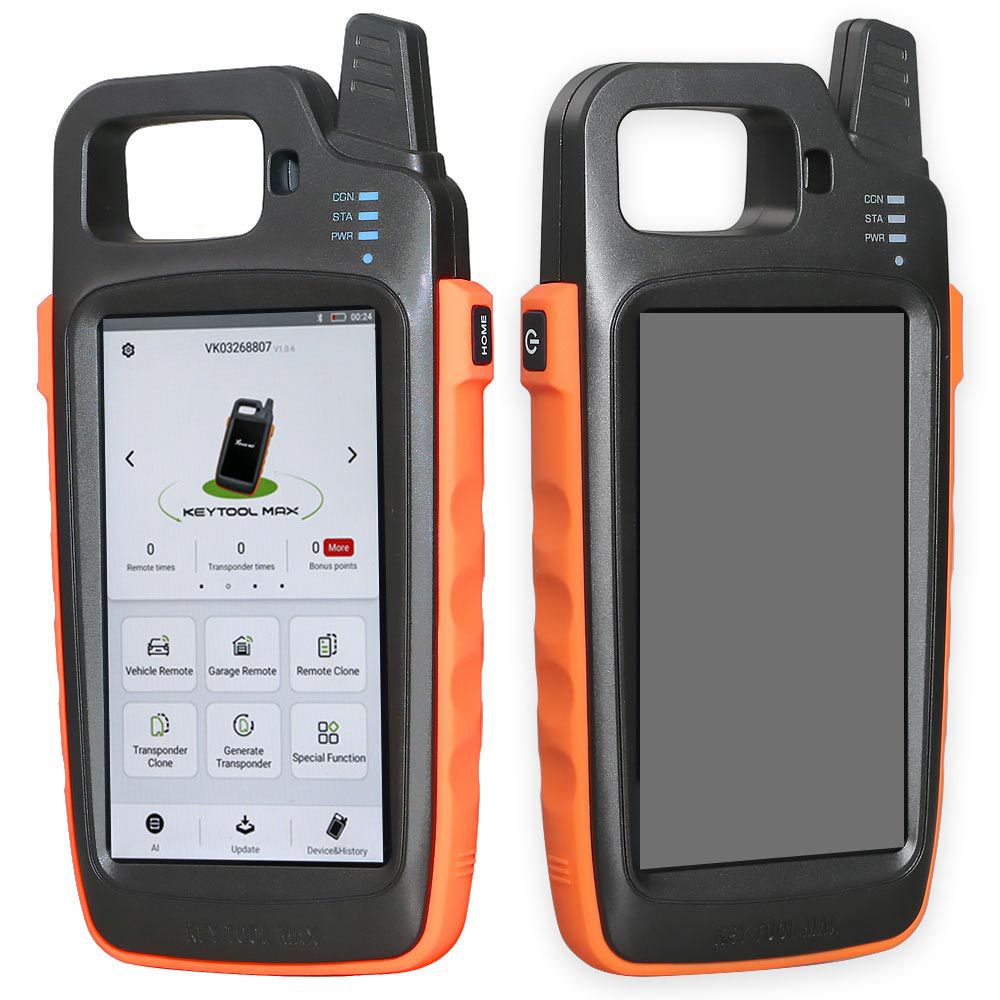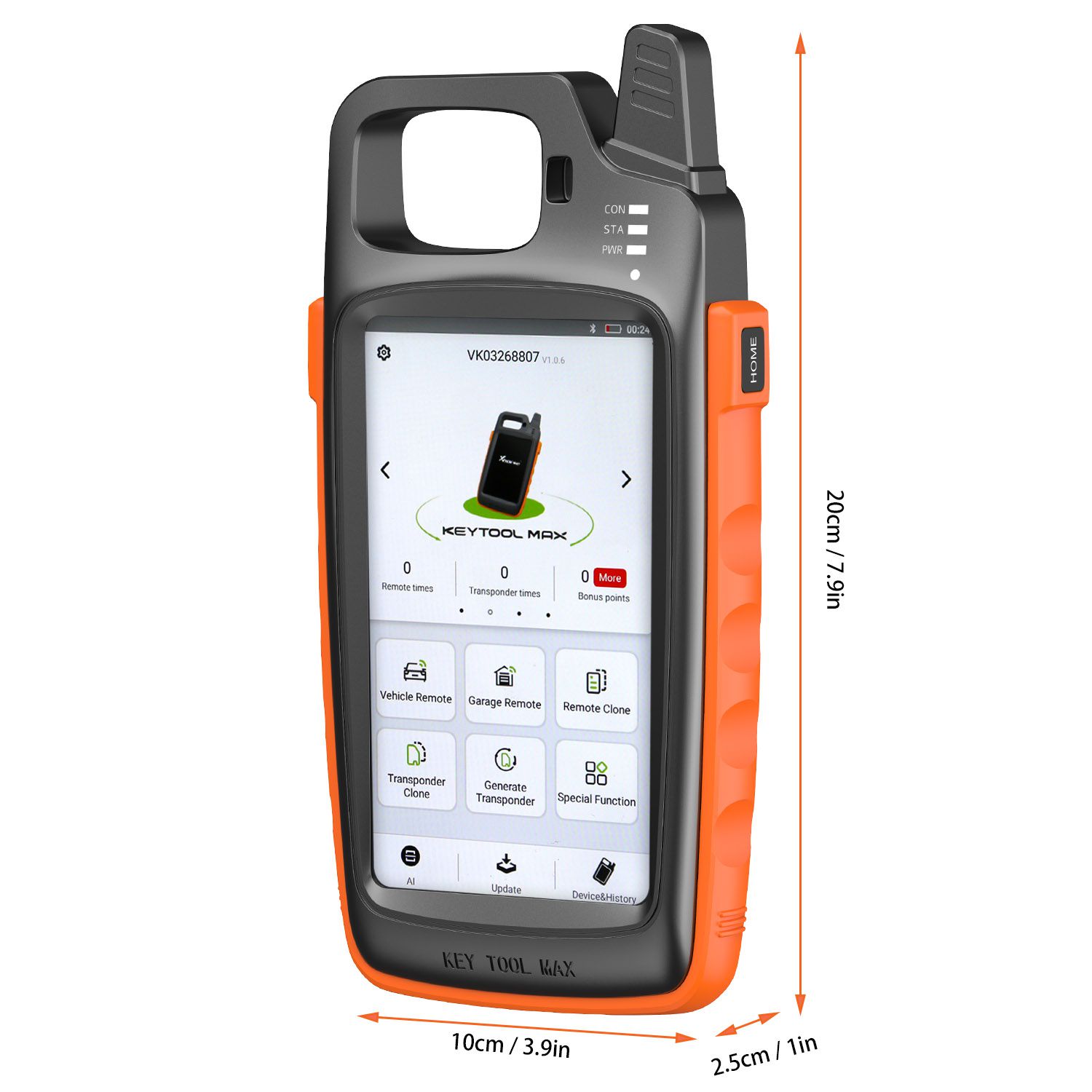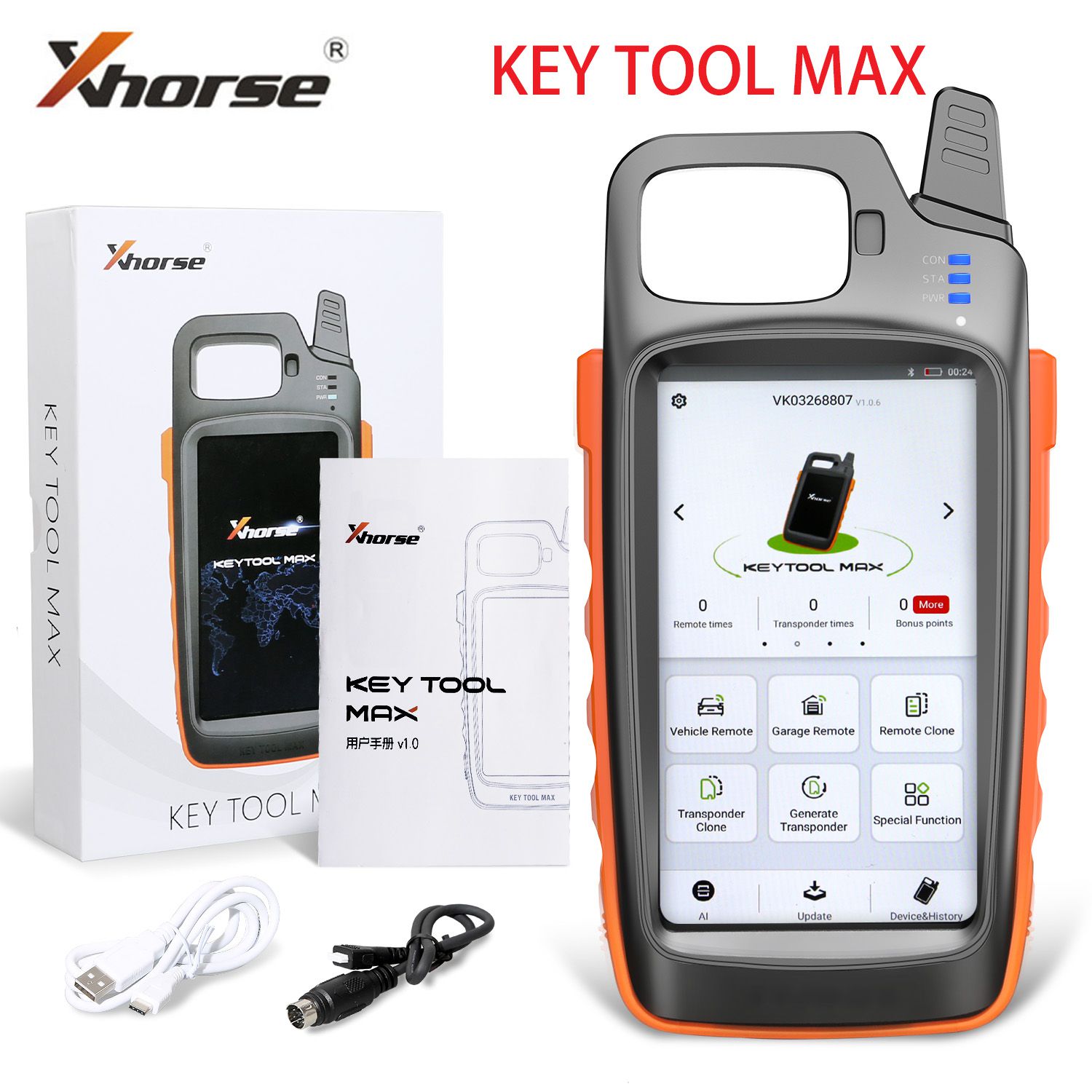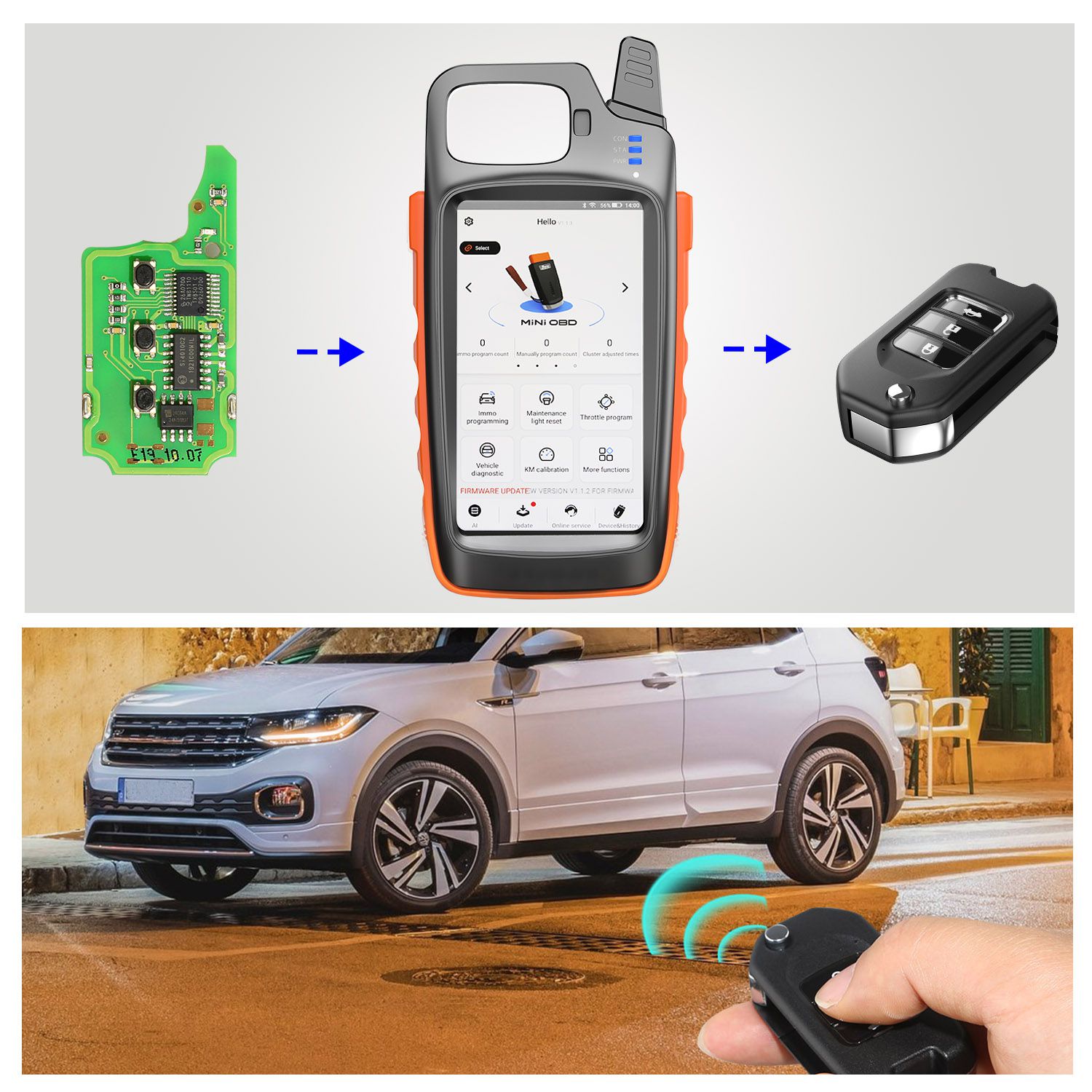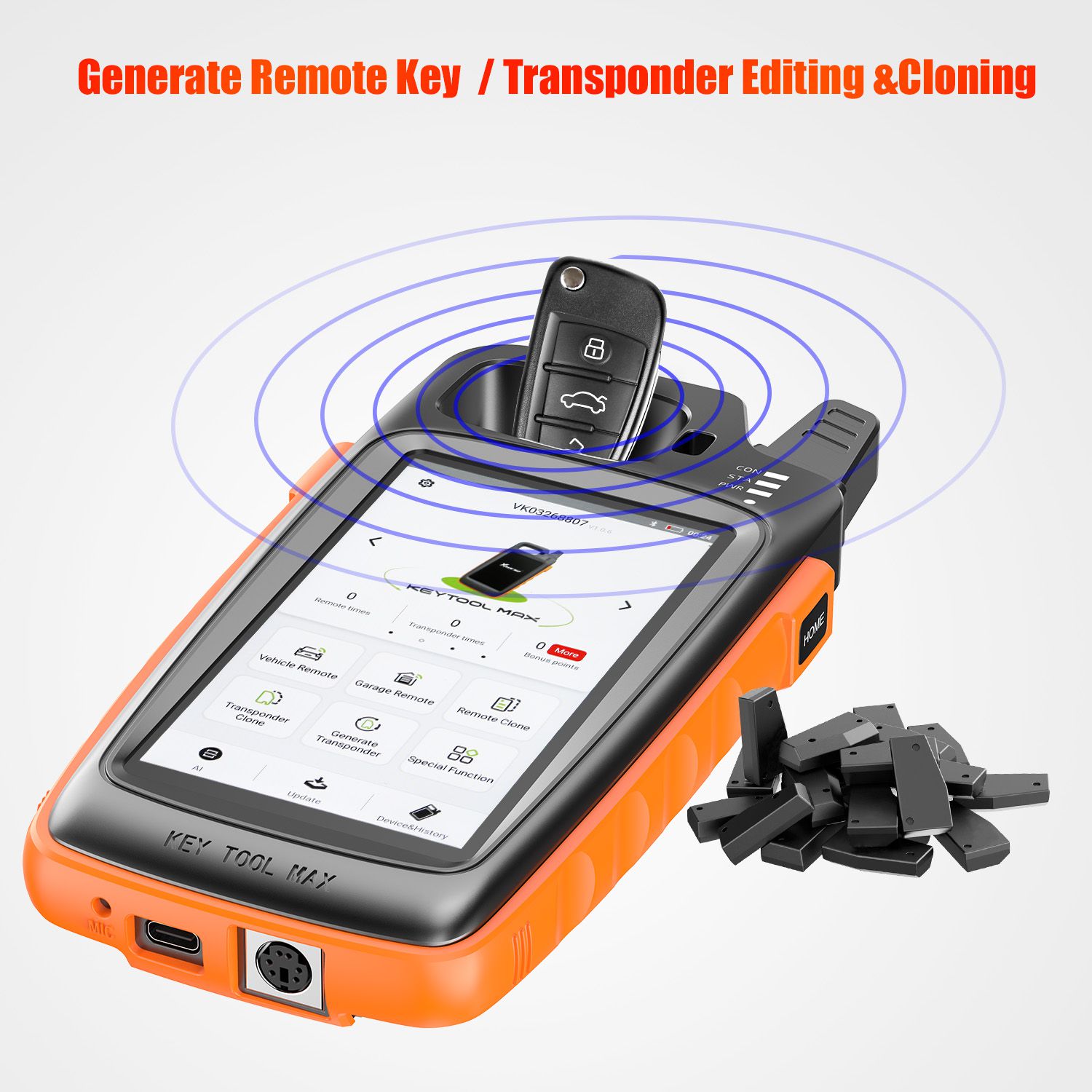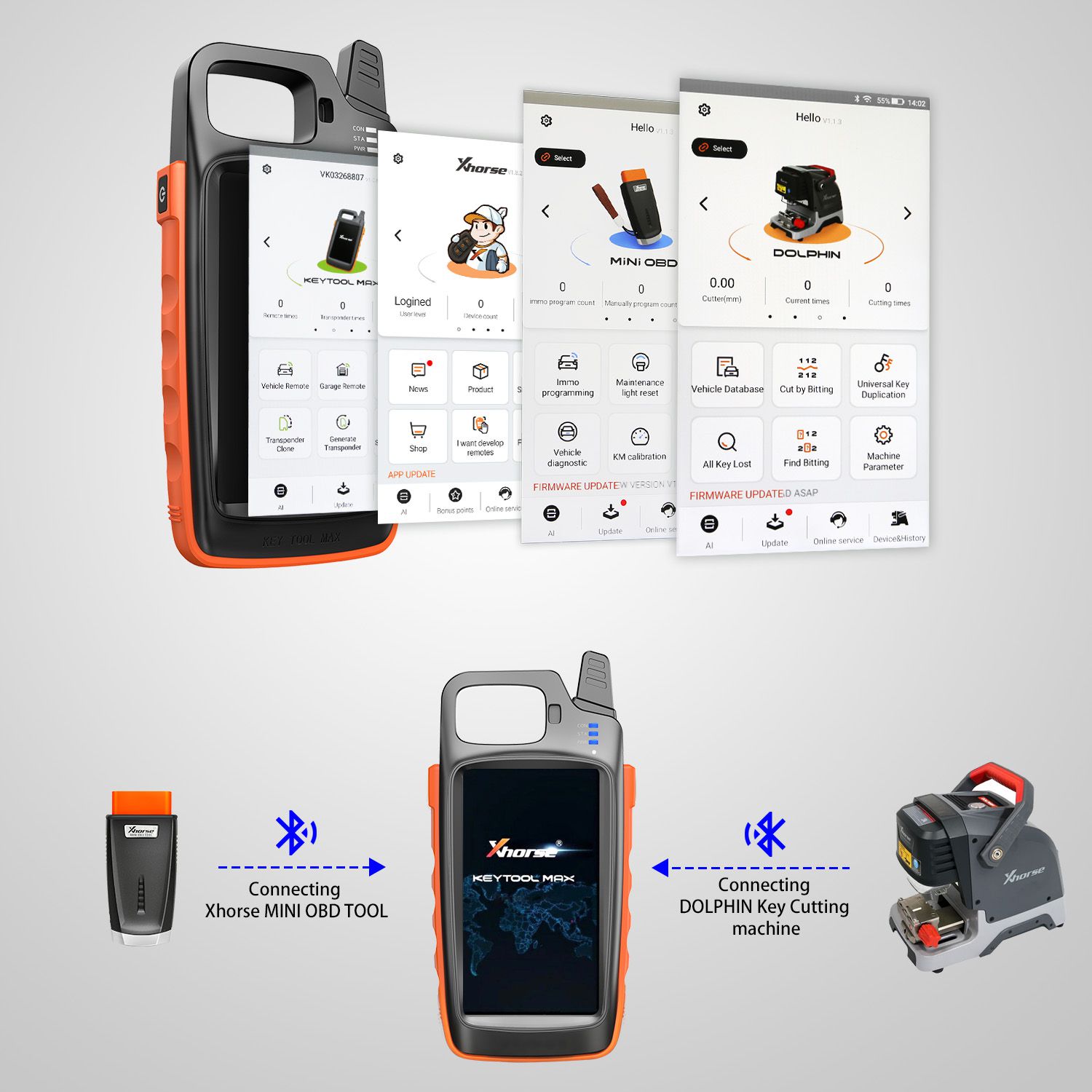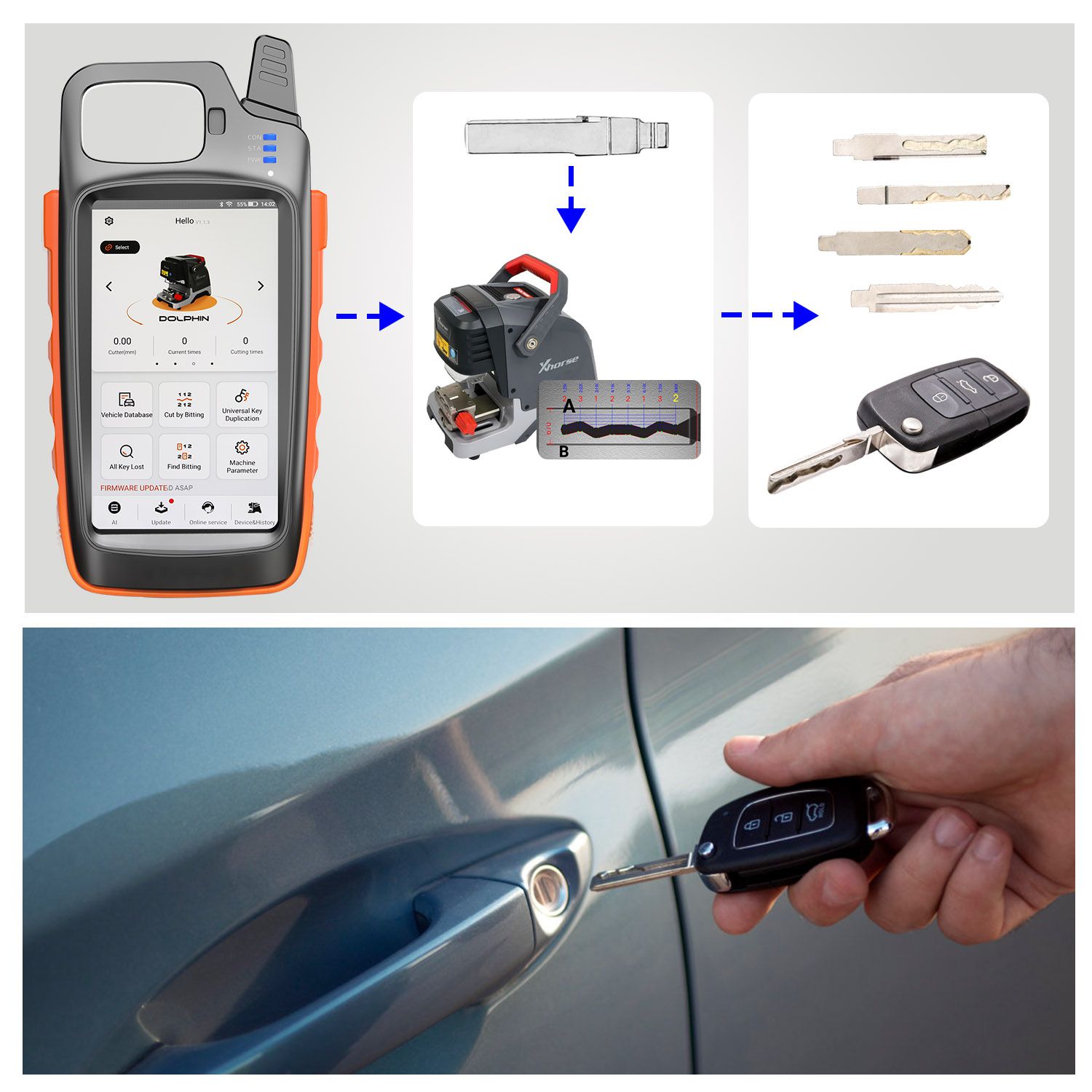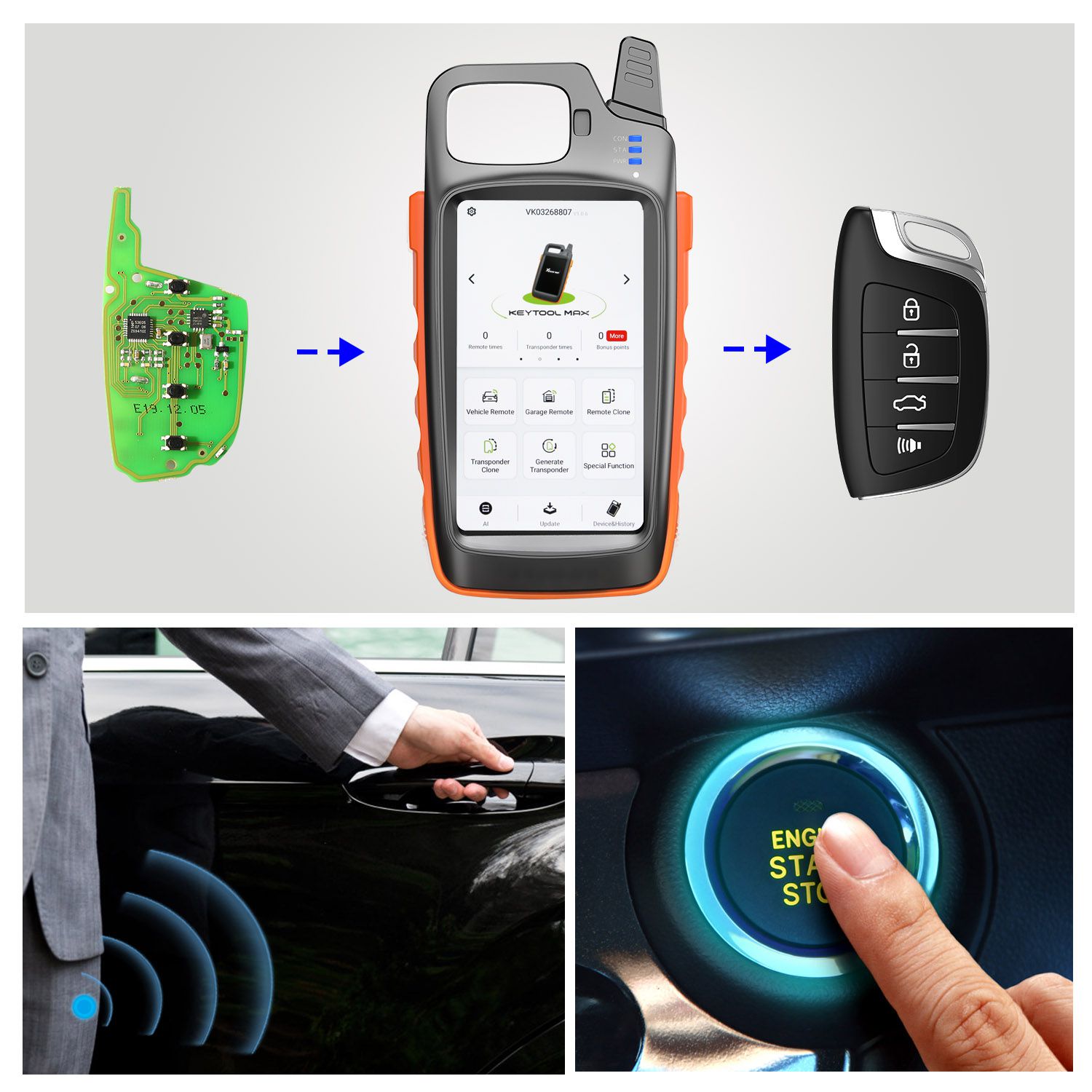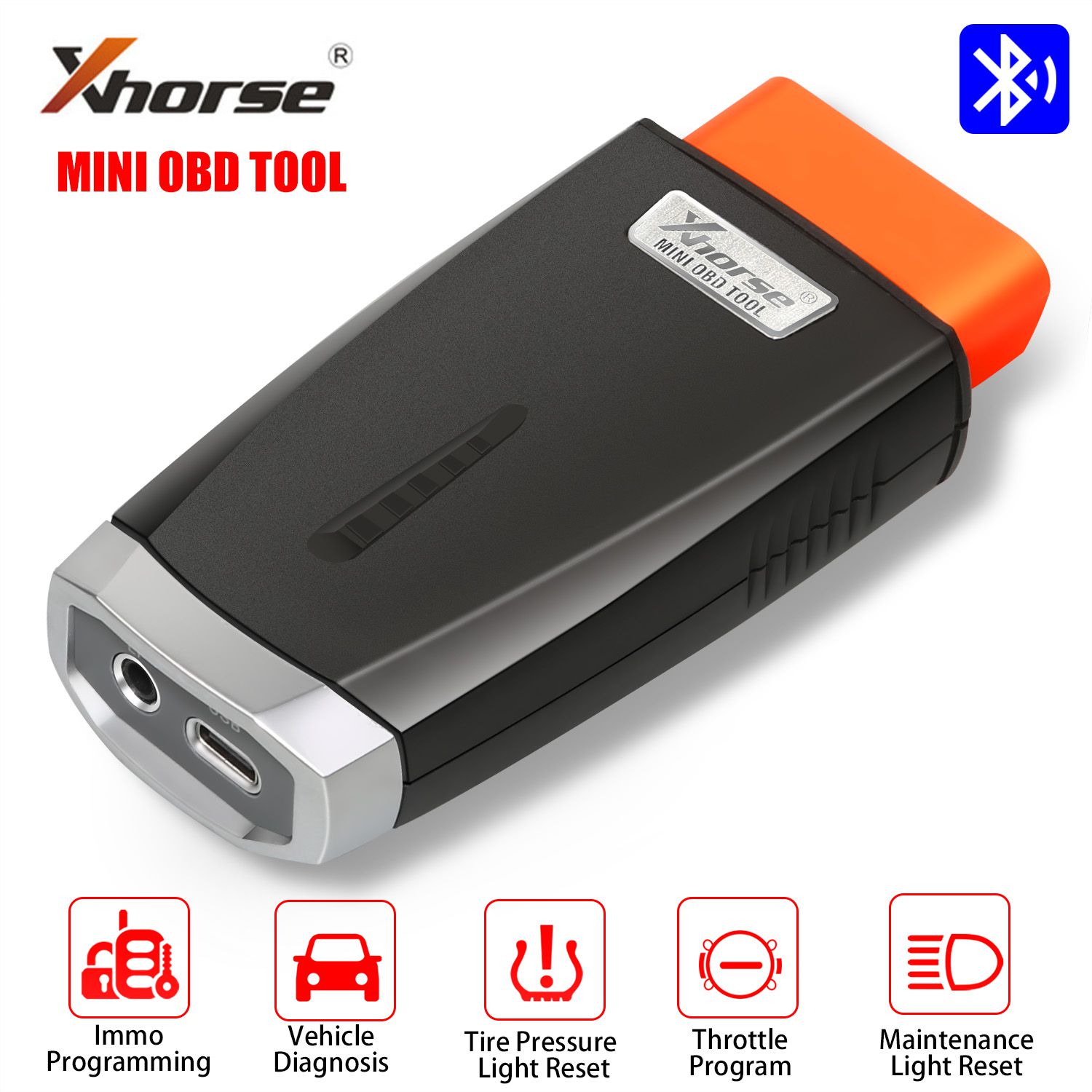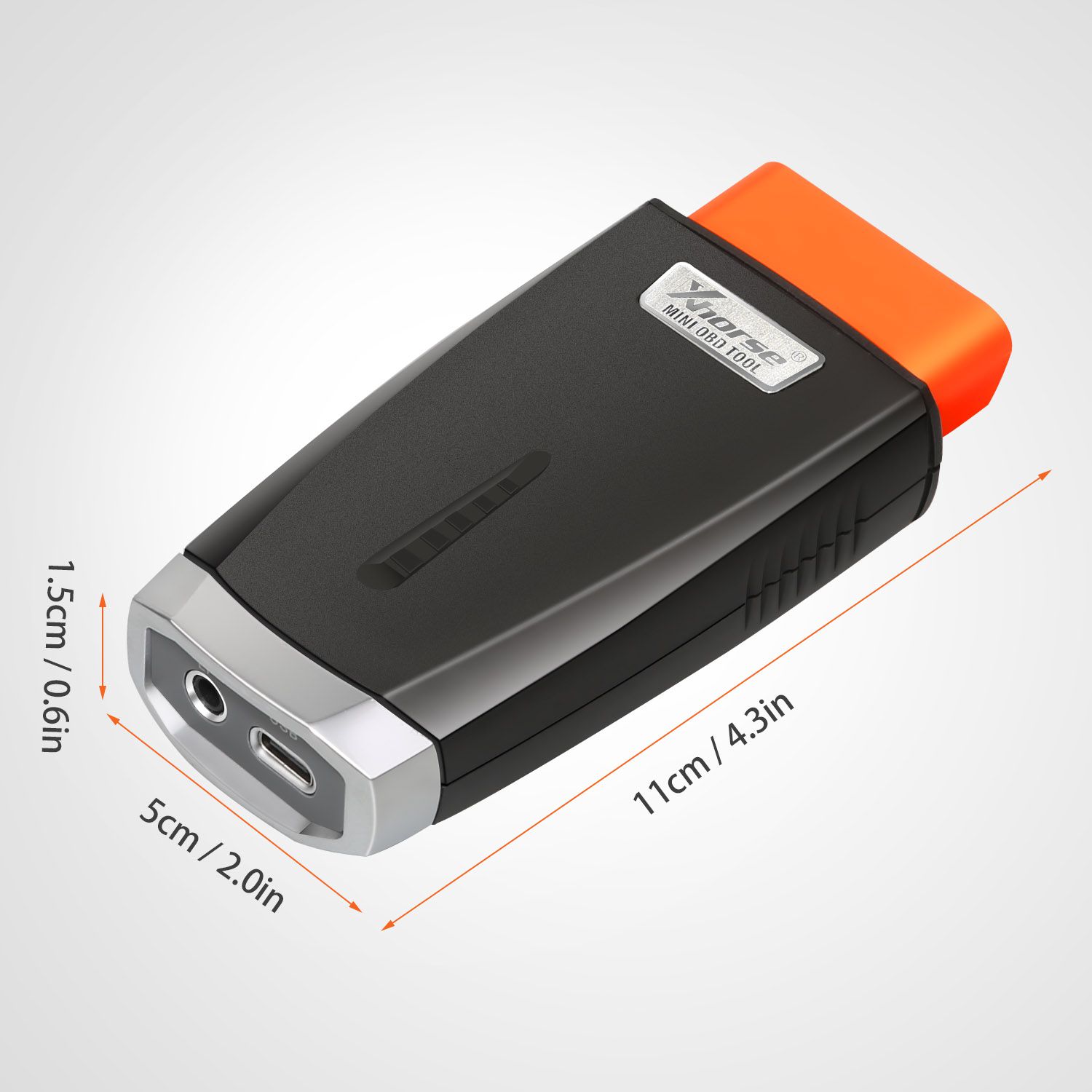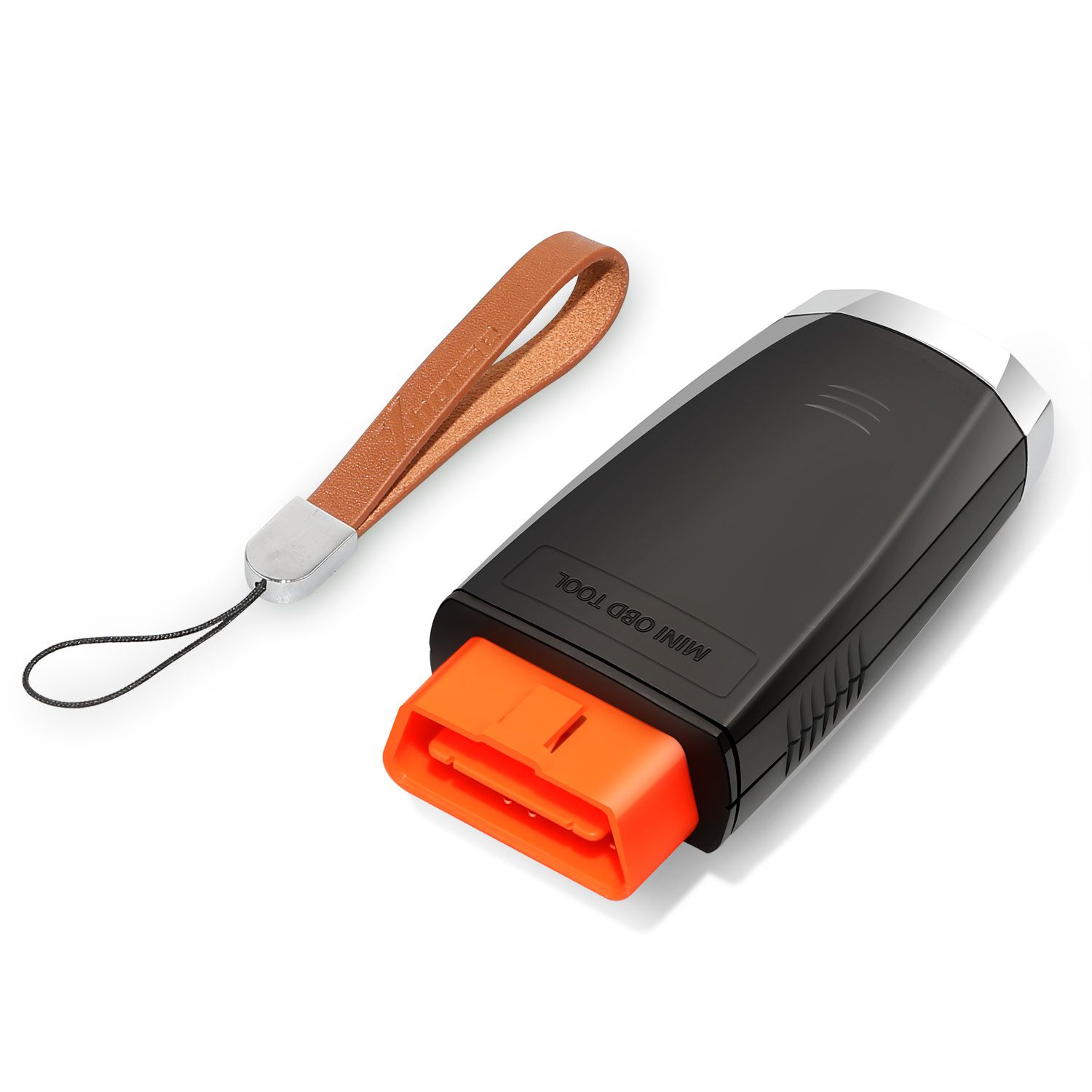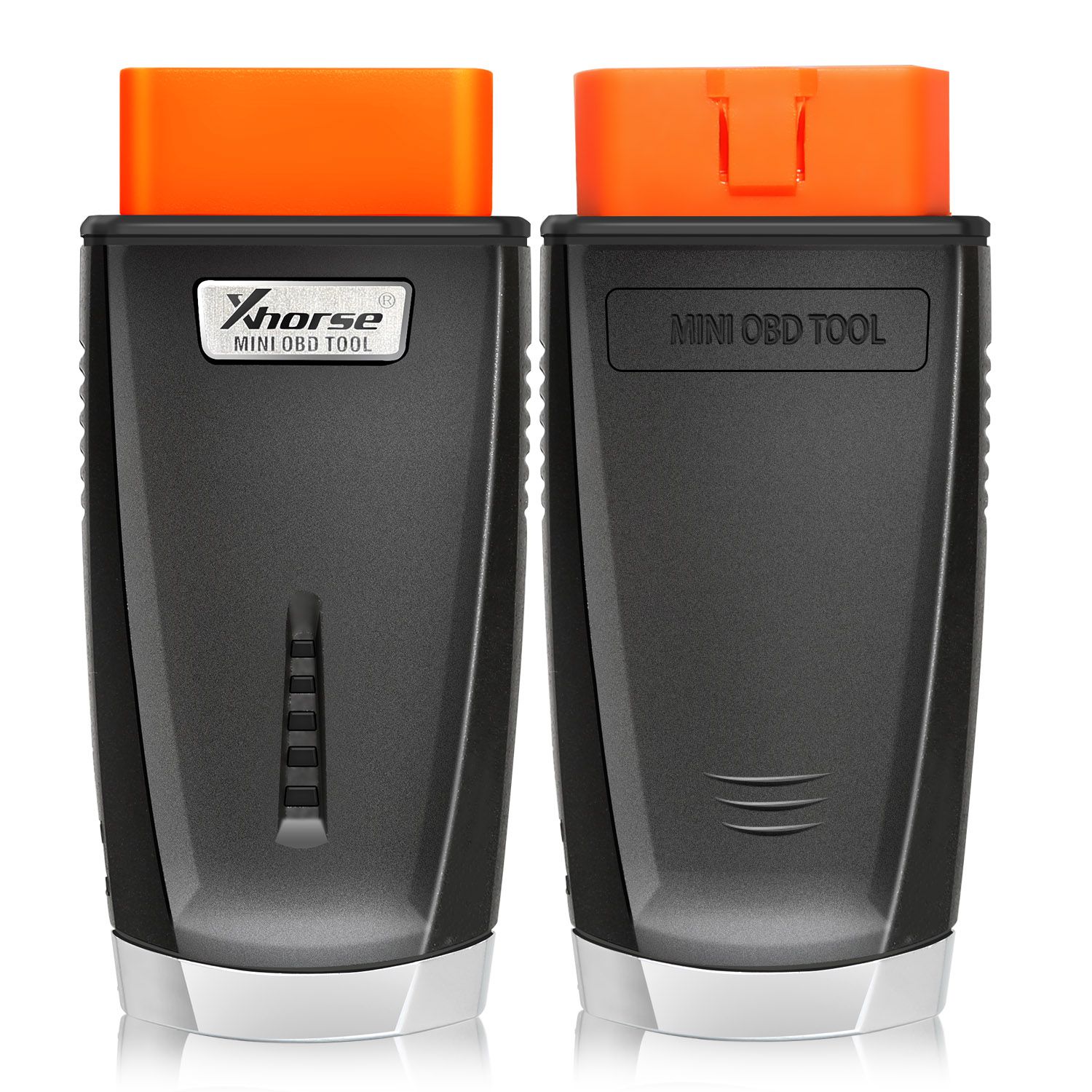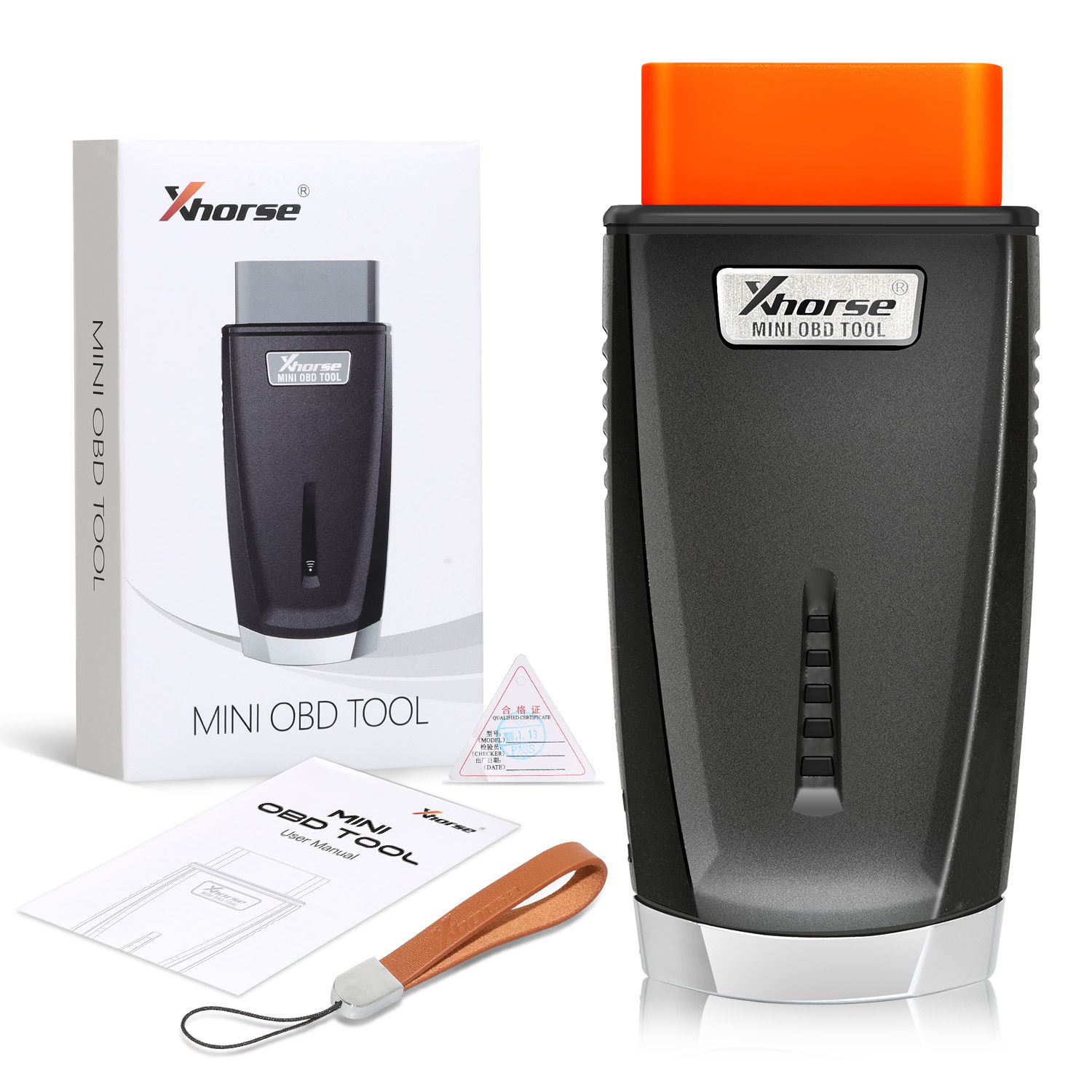 Description
Xhorse VVDI Key Tool Max with VVDI MINI OBD Tool Bluetooth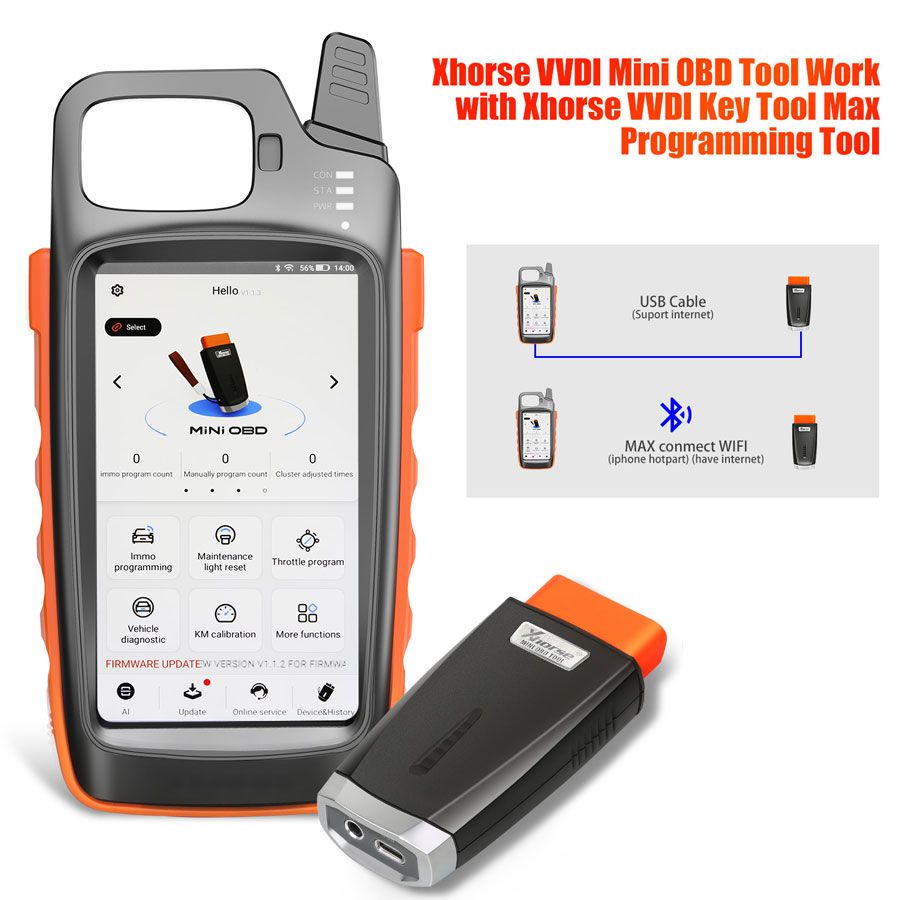 VVDI Key Max Features:
1. Use KEY TOOL MAX to connect the dolphin to cut the key for the customer.
2. Support Generate transponder and remote.etc
3. Enter the car directly using KEY MAX+MINI OBD for matching. The entire process can be seamlessly connected without switching devices.
4. KEY TOOL MAX +MINI OBD TOOL can not only match the chip remote control of imported domestic cars, smart card, but also Toyota H chip will be released first on KEY TOOL MAX.
5. Multi-Language: English, German, Spanish, Persian, French, Hebrew, Hindi, Indonesian, Italian, Korean, Polish, Portuguese, Russian, Thai, Turkish, Ukrainian, Vietnamese
6. Buy
Xhorse
VVDI Key Tool Max with VVDI MINI OBD Tool Get Free
Xhorse Renew Cable
.
7. How to get free ID48 96bit function on Key Tool Max?
-Please use VVDI Max to generate Xhorse new remote key 10pcs, after collect points, 2 hours later, server will open ID48 96bit function free.
Key Tool Max Function:
Generate remote and smart key
Program and Immo transponder
Generate speical transponder
Renew remote
Recognize and copy access card
Generate and copy garage remote
Frequency detection and copy remote
Connect to Xhorse key cutting machine
Special function (VVDI Special TP, Unlock Toyota Smart Key, Special 4D to 4C, ID63 to ID83,
VVDI smart key clone, VVDI remote repair calibration etc)
Generate transponder,Transponder Clone, Generate Remote,Remote Clone, OBD matching, transponder/remote/smart card, Clone IC/ID card.VVDI Mini OBD Tool Function
Key Programming
Battery Programming
Odometer Correction
Steering Angle Calibration
Key Code Learning
E
ABS
Programming
Remote Manual Programming
OBD2 Diagnostic, Immo Programming, Maintenance Light Reset,Throttlebody Learning, KM Calibration and more functions are under development.
The port which is used to connect the programmer is reserved. After the expansion, the chip can be written start data, and the operation of the IC reading data is equivalent to the function of the
Original Tango
.
KEY TOOL MAX can also be connected with
Xhorse Dolphin XP-005
key machine via
Bluetooth
, to be used like operating screen of Dolphin XP-005.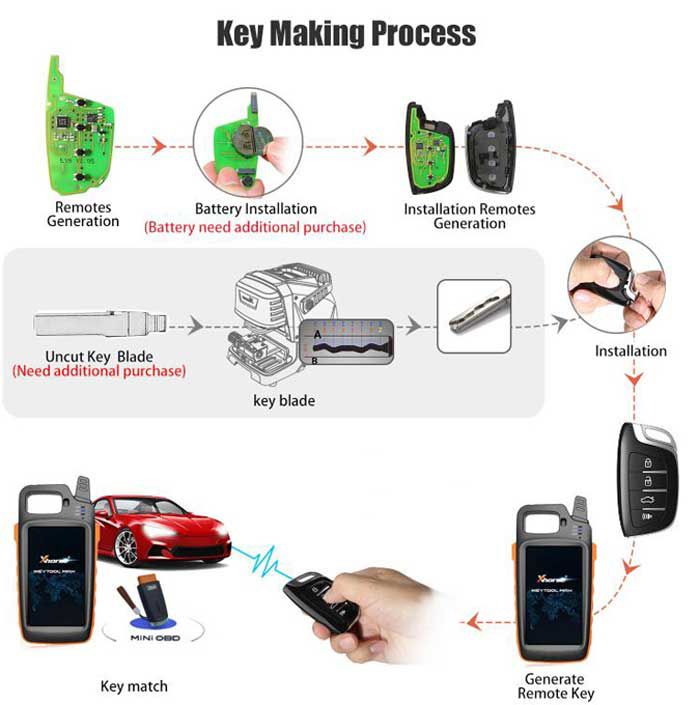 VVDI Key Max Parameter
Battery capacity: 3375mAh
Battery life>6 hours
Standby time>5 days
Recharging current: 1500mAh
Brightness>400nlts
Screen resolution: 1280*720P
Camera resolution: 800W
Package List:
1x VVDI Key Tool Max tablet
1x USB-C cable
1x Remote generation cable
1x User Manual
1set x VVDI MINI OBD Tool
1pc x Renew Cable
Reviews

13
#1 SYLVESTER HOPE
May 9, 2021

All the best works great!
#1 bobby murphy
May 9, 2021

OK. Now received the email files right
#1 adebola olumofe
Jul 9, 2021

Seller many thanks, after the order, sent the next day. In 3 days the courier brought the order home. I order goods from this seller not the first time, i highly recommend!
#1 loiselwall billaa
Feb 9, 2021

Everything ok
#1 Mauricio Martins dos Anjos
Mar 9, 2021

perfect
#1 ELIELINGTON NOGUEIRA PINTO
Apr 9, 2021

Very fast shipping. Thank you seller.
#1 Andrey Zmerega
Apr 9, 2021

Super fast! Works this Xhorse VVDI Key Tool Max with VVDI MINI OBD Tool Support Odometer Correction with Bluetooth is good quality, working very well
#1 JIM CLUM
Jul 9, 2021

Do not have time to test right now, looks great
#1 pedro santos filho
Apr 9, 2021

Prishol very quickly everything works counts until he poured everything ok. Recommend seller
#1 james oleksa
May 9, 2021

Everything ok again
Previous: Xhorse XKTO01EN Universal Remote Key for Toyota 2 Buttons for VVDI Key Tool and VVDI2 (English Version) 5pcs/lot