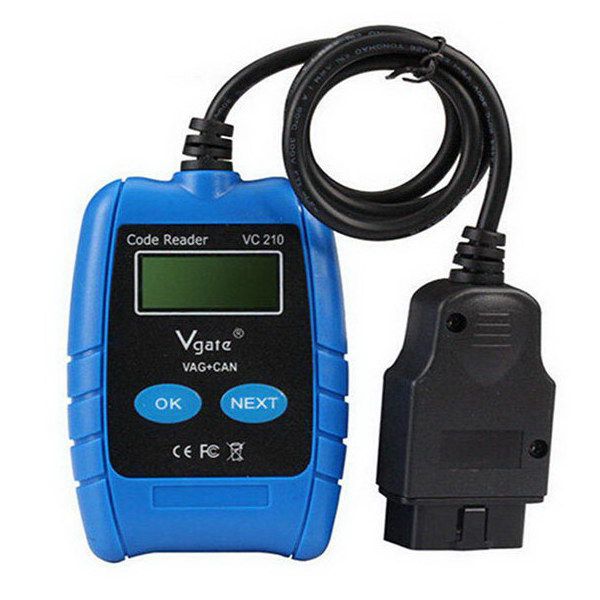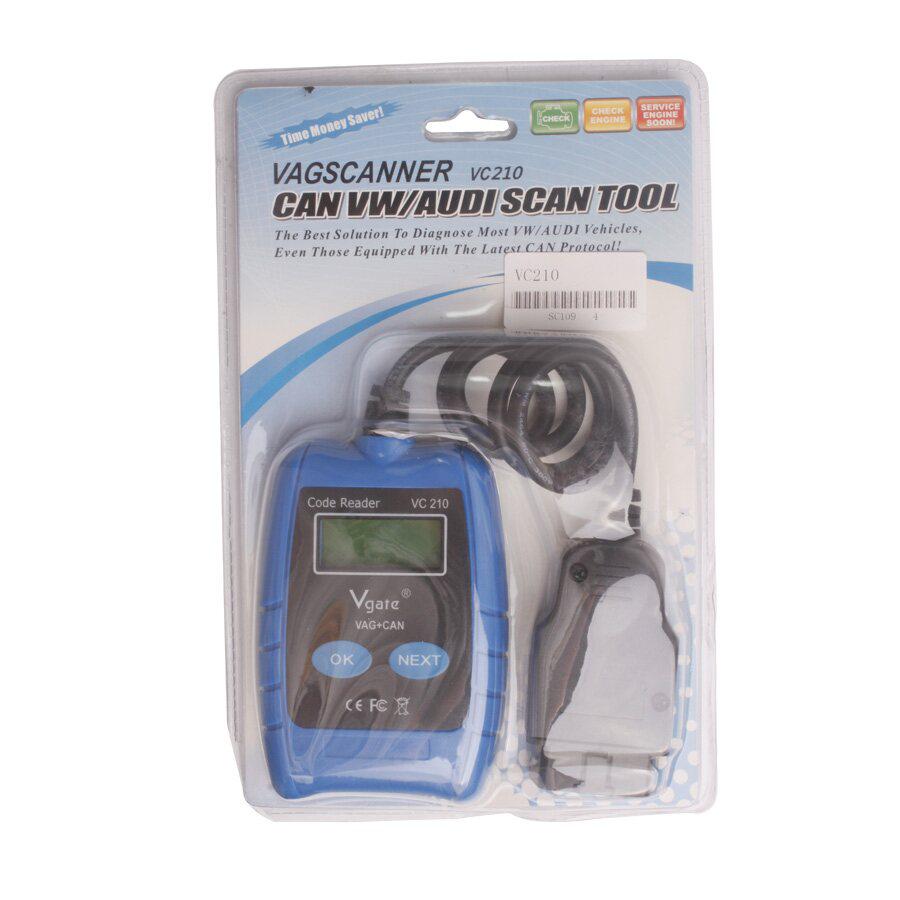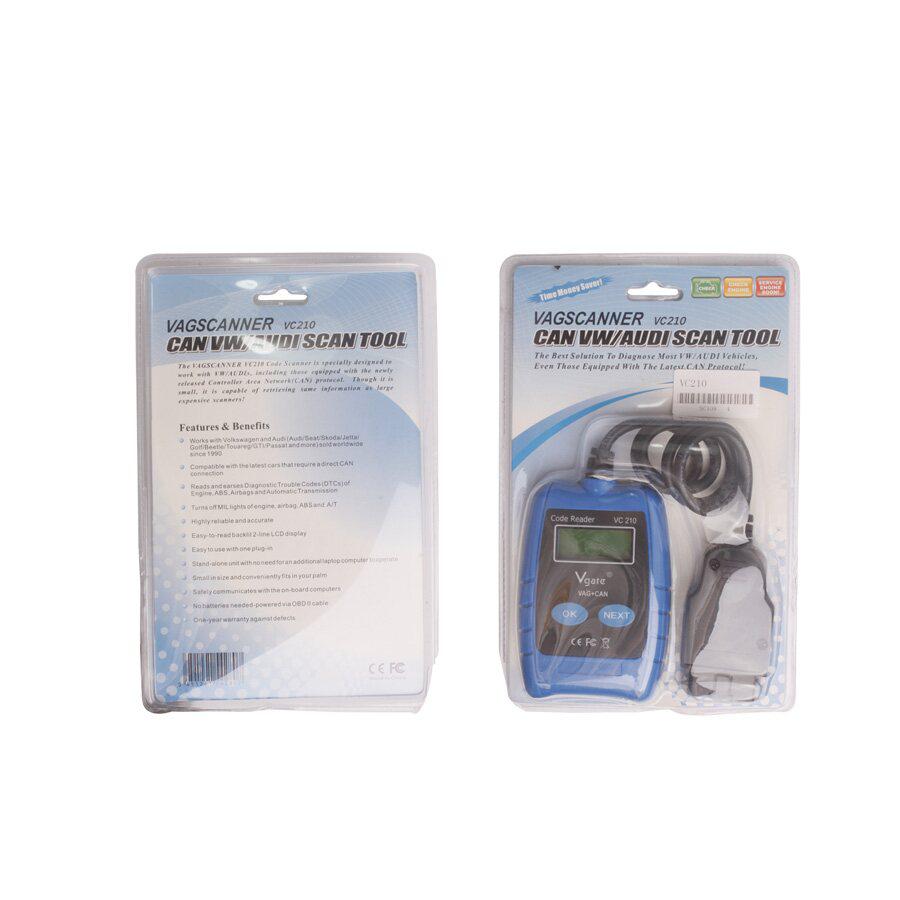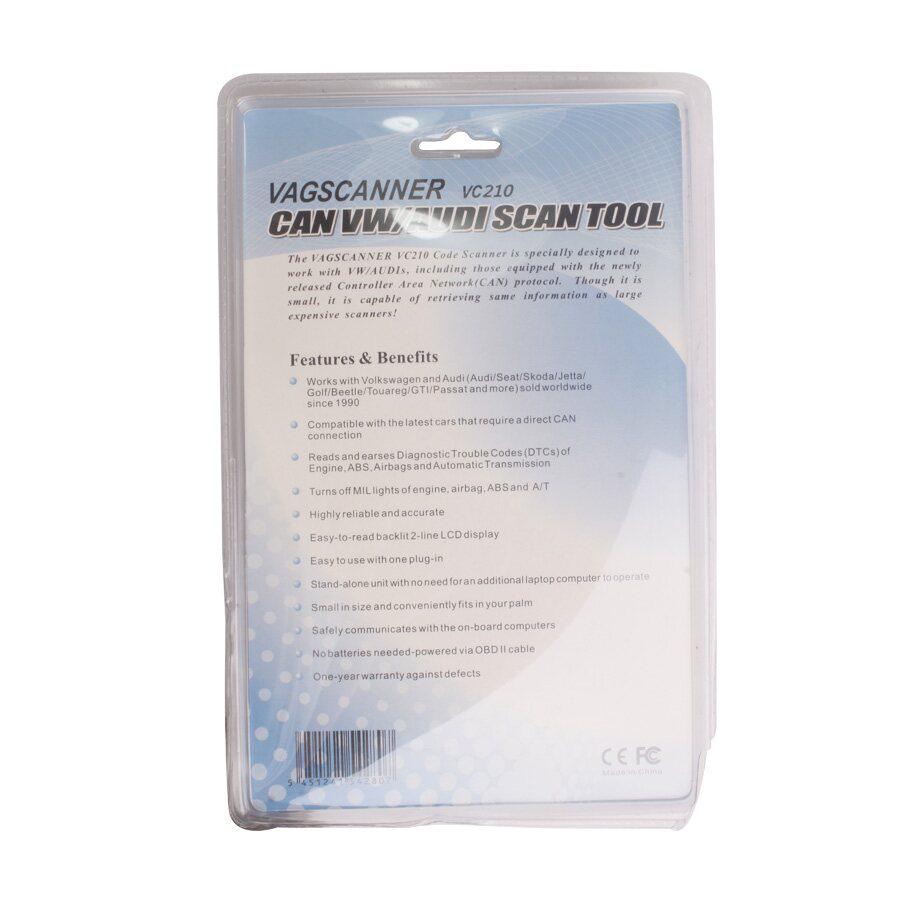 Description
VAG Auto Scanner VC210 OBD2 OBDII EOBD CAN Code Reader Diagnostic Tool VW/Audi
Language:English
No need to connect the PC
Cannot Be Updated
Specifications:
Display: Backlit LCD, 2-line, 8 characters
Operating Temperature: 0 to 50°C (-32 to 122 F°)
Storage Temperature: -20 to 70°C (-4 to 158 F°)
Power: 10.0 to 15.5 Volts provided via vehicle battery
Features & Functions:
Works with Volkswagen and Audi (Audi / seat / Skoda / Jetta / Golf / Beetle / Touareg / GT / Passat and more) sold worldwide since 1990.
Compatible with the latest cars that require a direct CAN connection.
Highly reliable and accurate
Easy-to-read backlit 2 line LCD display
Easy to use with one plug-in
Stand-alone unit with no need for an additional laptop computer to operate
Small in size and conveniently fits in your palm
Safely communicates with the on-board computers
No batteries needed-powered via OBDII cable
One-year warranty against defects

Package Content:
1 x VC210 Main Unit
1 x Hardcopy Manual
Reviews

46
#1 Murle Webb
Nov 9, 2018

Soldering quality is good. Refinement does not require.
#1 cerbsceno cerbsceno
Dec 9, 2018

Great product arrived super fast via office for Brasil recommend.
#1 juan rivera
Nov 9, 2018

Could you put low value as import duty for the package?
#1 Jorge Silva
Dec 9, 2018

Best saler, very helpful
#1 ronarit ronarit
Dec 9, 2018

Do not have time to test right now, looks great
#1 Oleksiy Timofeev
Feb 9, 2019

Good quality, fast shipment.
#1 Endrit Kajtazi
Mar 9, 2019

working good
#1 Victor James
Jan 9, 2019

fits my machine perfectly
#1 André Gabriel
Jul 9, 2018

Very good. Arrived before the deadline.
#1 kostas pavlidis
Feb 9, 2019

Best saler, very helpful
Previous: VC310 OBD2 OBDII EOBD CAN Auto Scanner Code Reader & Cleaner Car Diagnostic Tool