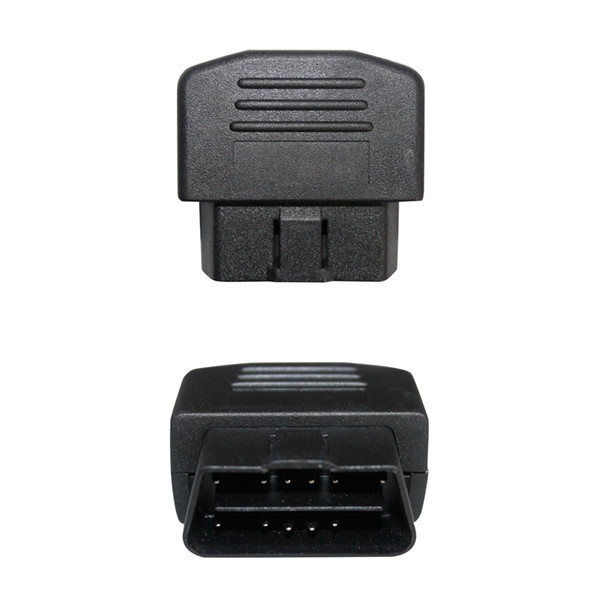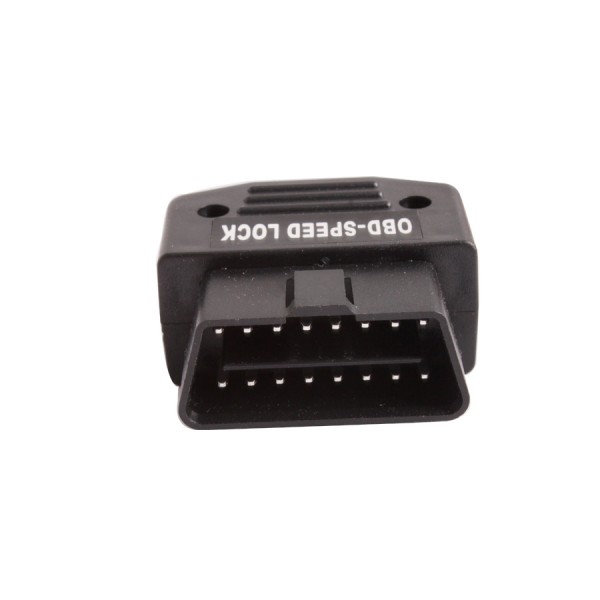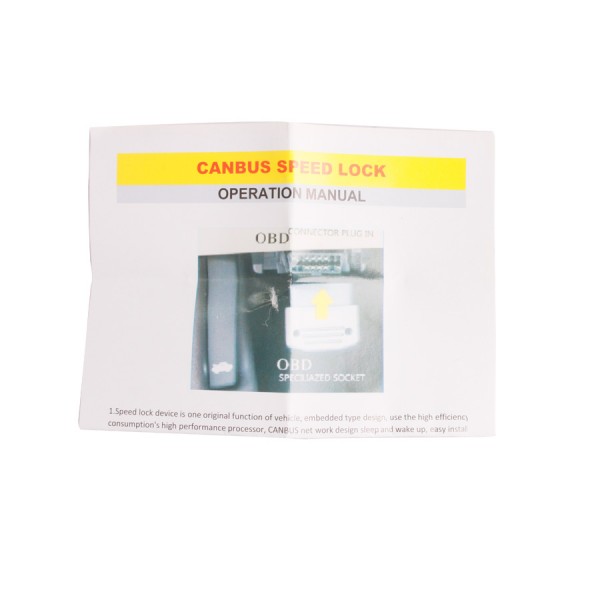 Description
OBD2 CANBUS Speed Lock Device for Toyota
Suitable Car Model: Toyota
Product Principle:

The speed sensor latch device is original function of the vehicles, embedded modules Design,high efficiency and low consumption of high-performance processor, the original CAN-BUS Network design dormancy awakened, easy and simple to install, via the vehicle CAN communication protocol to send commands, does not affect any features of the original car, safe and reliable!
LOCK AUTOMATICALLY:

Owners start the cars, when the car speed exceeds 20KM/hour and the rear doors will be locked automatically.

SMART AUTOMATIC RECOGNITION:

1.Speed lock device can automatically identify four door is closed or not. The central locking system will be locked automatically until the door close completely.
2.In the driving process, after the rear passengers get off without the main switch lock, the back door can be opened. After the speed up to 8KM and the door central locking will be locked again, no limit how many times you open the door. And any door open after single repeat locked, in driving the process the speed lock will control all locks, to prevent a man pulling lock dangers( this is an important dynamic child lock function );

PATENT TECHNOLGY

1. The car door central locking will unlock when the engine stops running immediately;
2. The car door central locking will unlock when the speed plummeted (within 2 seconds from 50KM, to 0KM), It can avoid a dangerous when the car driver meets accidents, the car door central locking unlock automatically will increase the escaping probability, speed up the rescue!

Advantages:

1.OBD connector, Plug and play design,ONLY need to connect with data cable. Easy for installation
2.Install it under the left side of dashboard
3.Original CANBUS design, to achieve auto-lock or unlock.
4.Stable performance, long life
5.Speed up the rescue
Package Including:

1pc x Toyota OBD Driving Latch Device

Reviews

47
#1 Valera Tikhonov
Nov 9, 2018

Everything is fine, it came quickly
#1 cristian gonzalez vera
Feb 9, 2019

all perfect ! Items came to me 3days! I would buy it again, from this seller
#1 leonardo ferreira
Nov 9, 2018

tools work perfect.
#1 Robert Layerle
Dec 9, 2018

Excellent equals description
#1 AndreyFoorriefdet AndreyFoorriefdet
Sep 9, 2018

Very good quality
#1 Darwin Charles
Feb 9, 2019

Very good fast delivery
#1 mohammed raza
Jan 9, 2019

Thanks working perfect!!!!!
#1 Timothy Traynor
Nov 9, 2018

Product arrived before the date mentioned, are. Now only test
#1 willem gons
Jul 9, 2018

The goods came quickly enough, packed perfectly, checked works!
#1 SokatotaBuini SokatotaBuini
Feb 9, 2019

Good product Good quality excellent
Previous: 2-in-1 Auto Pick and Decoder For Citroen-VA2