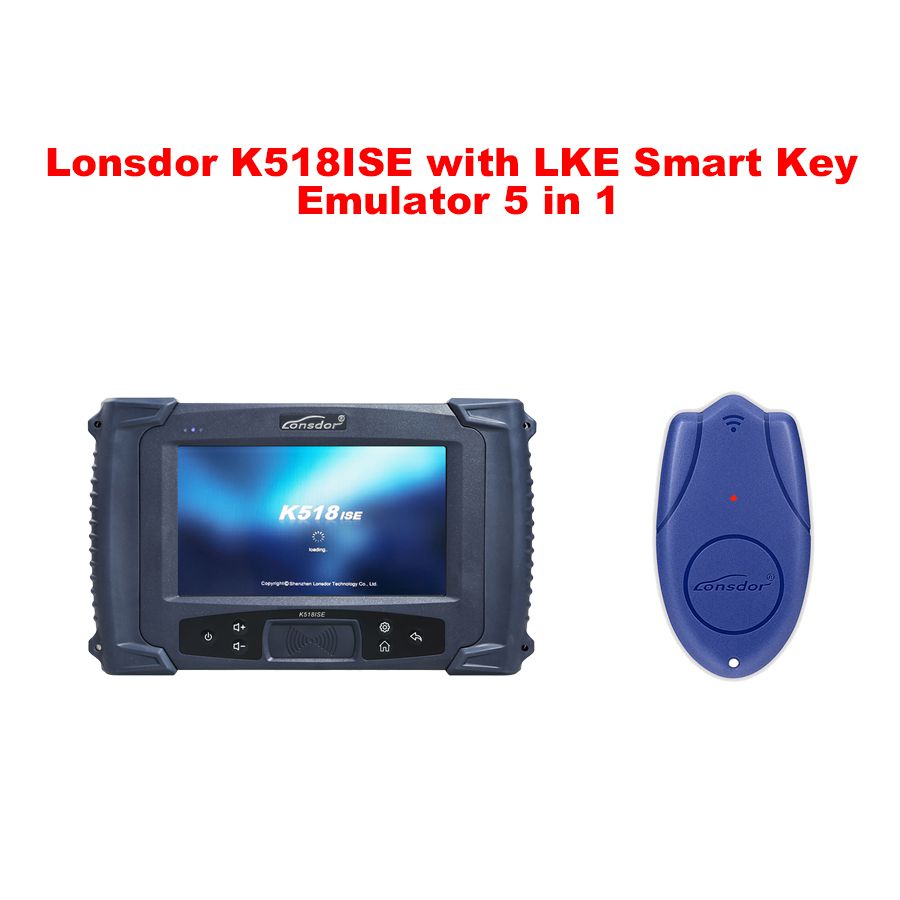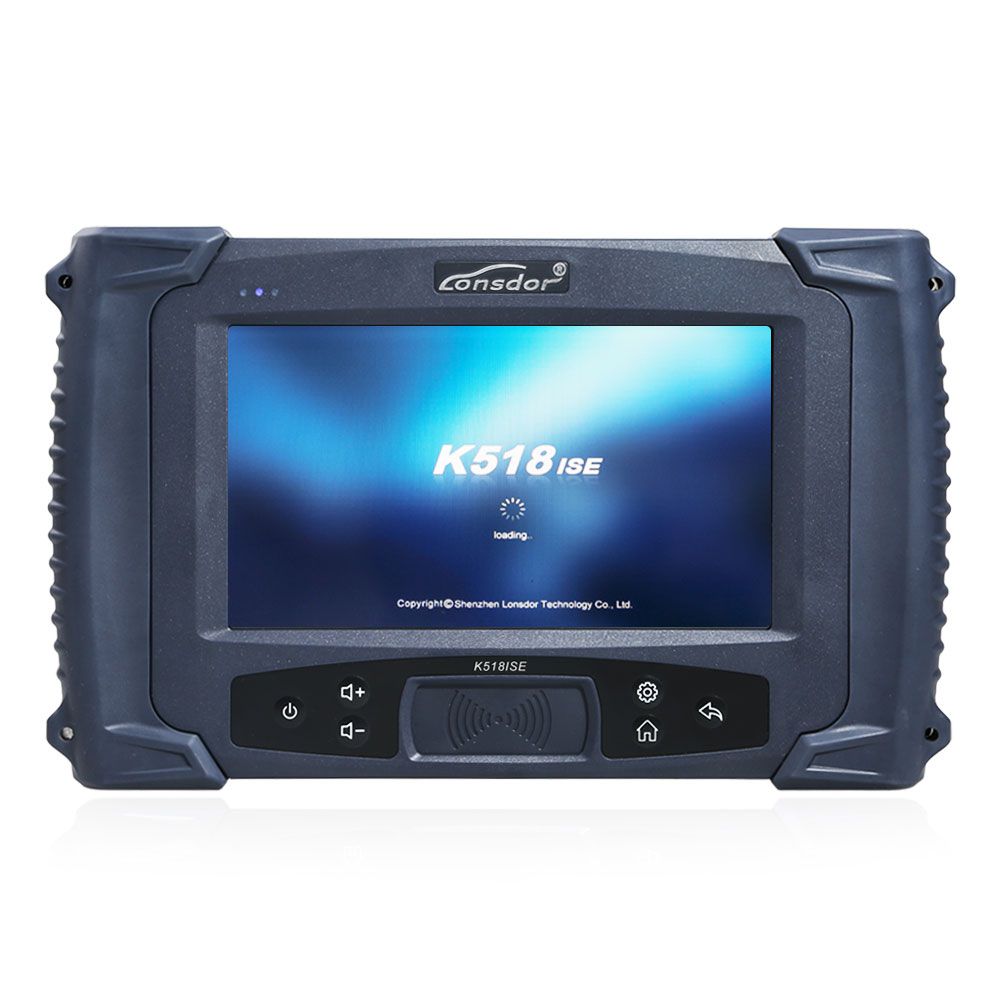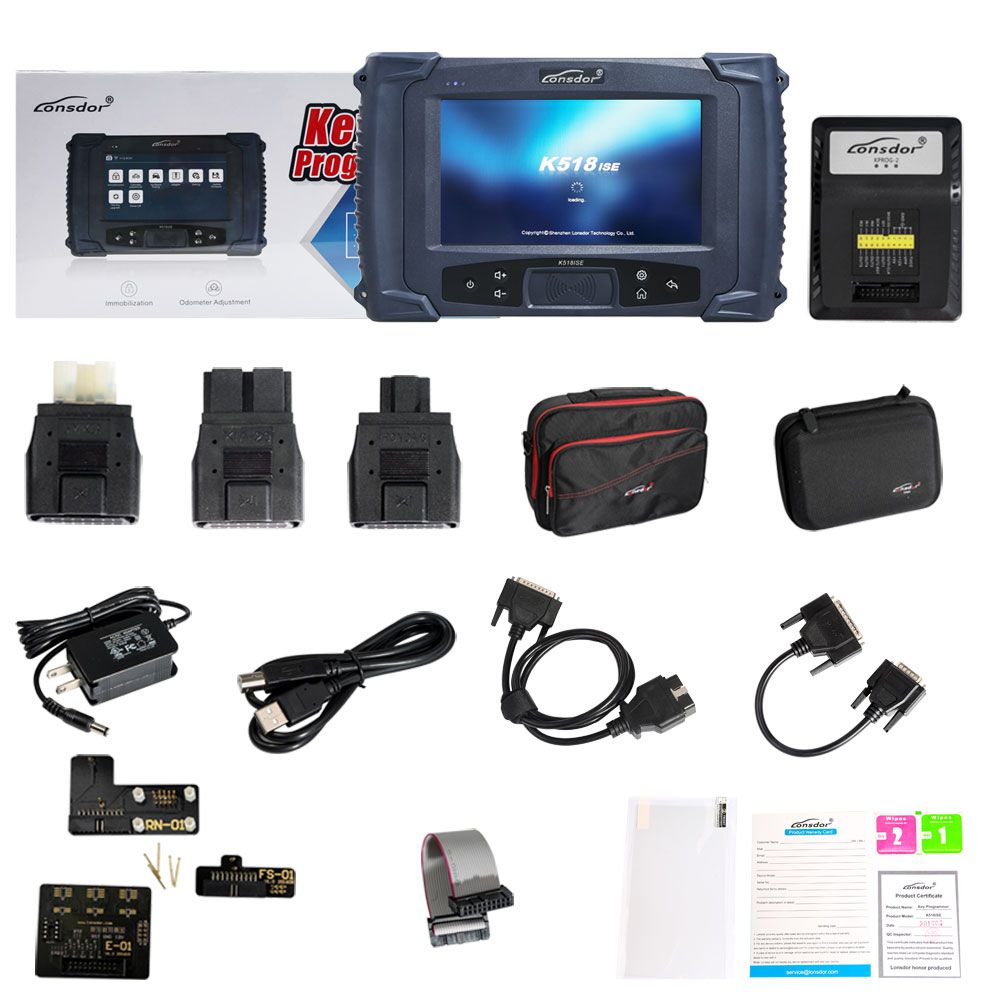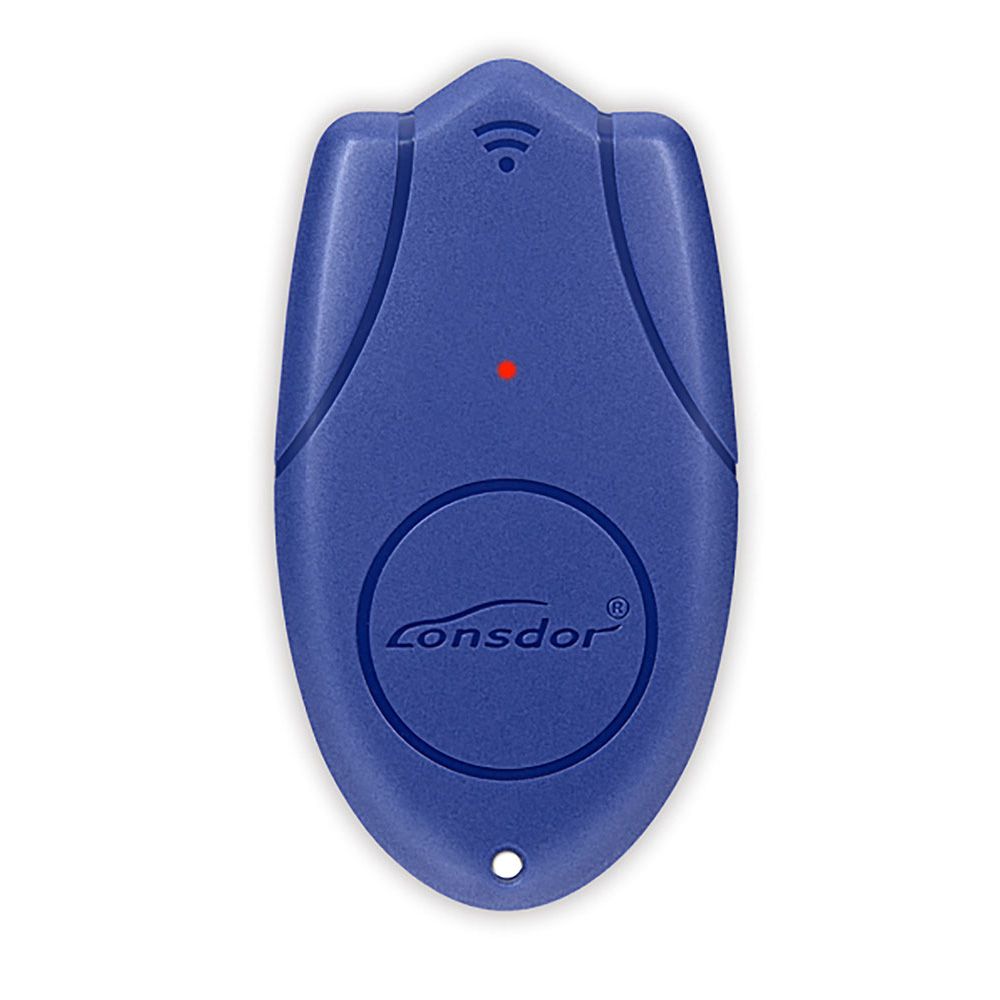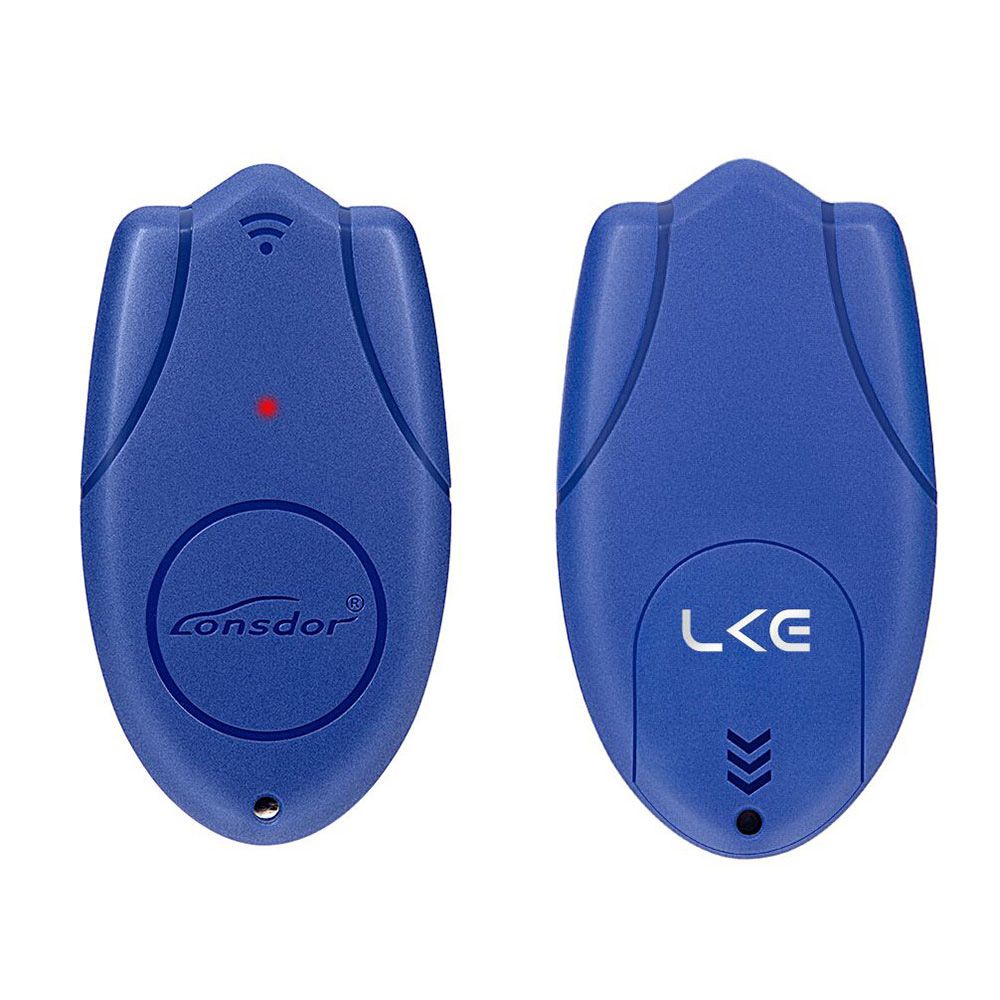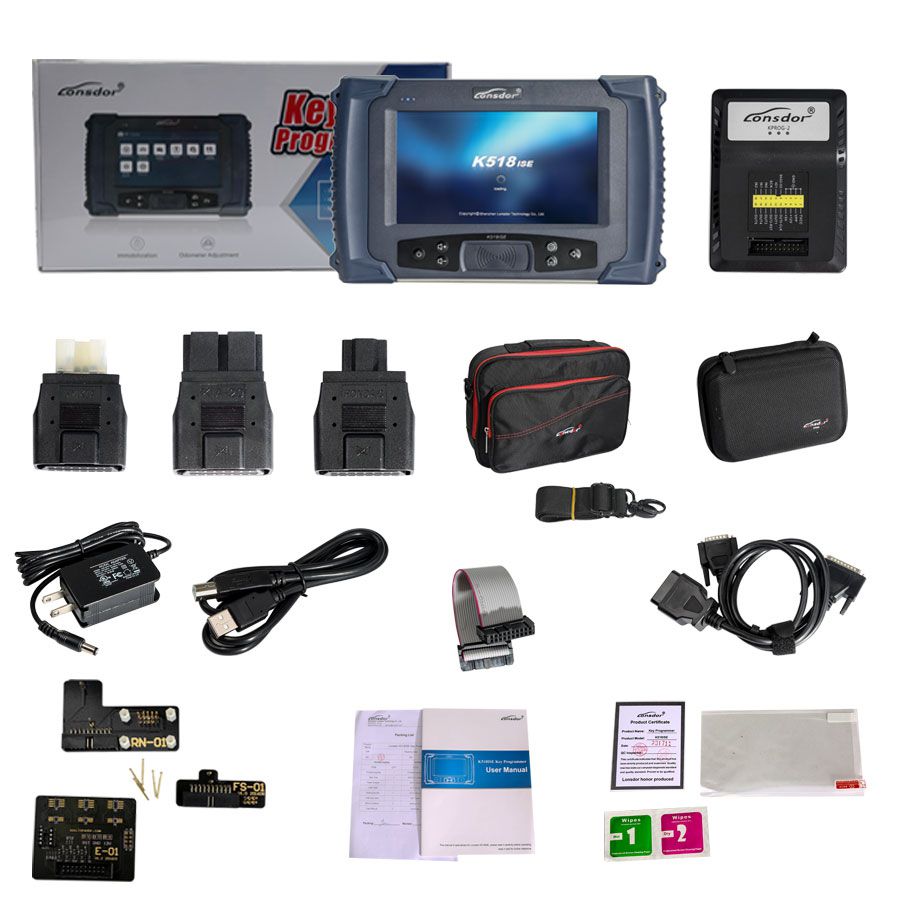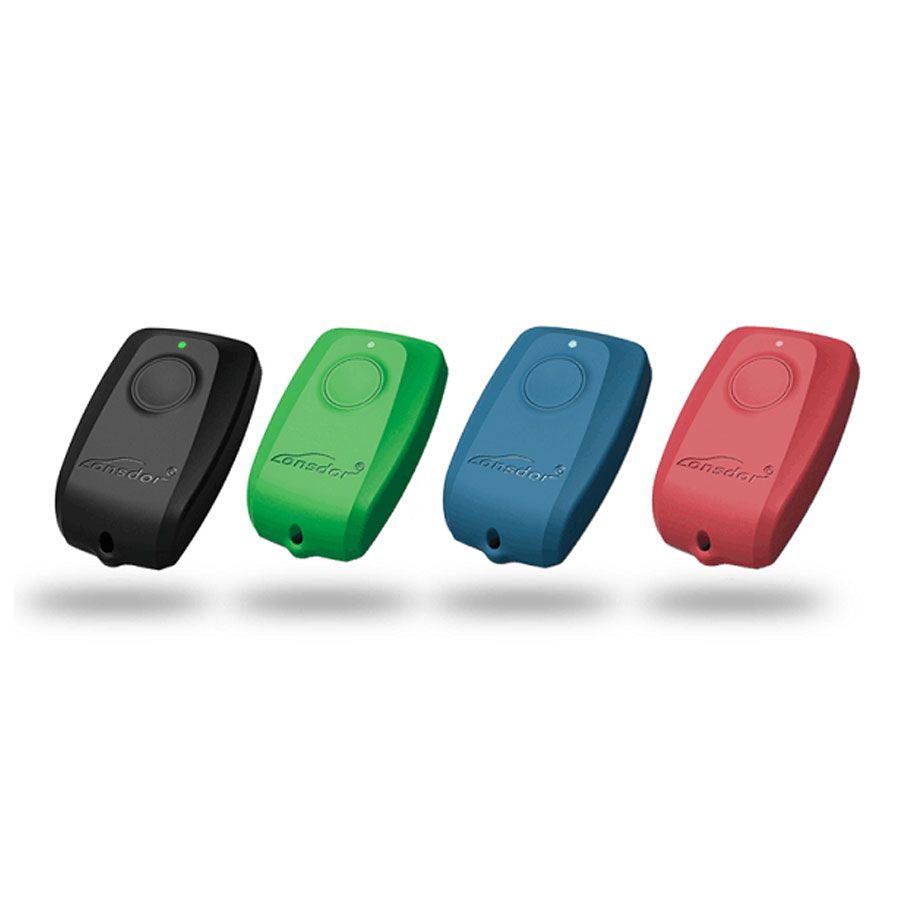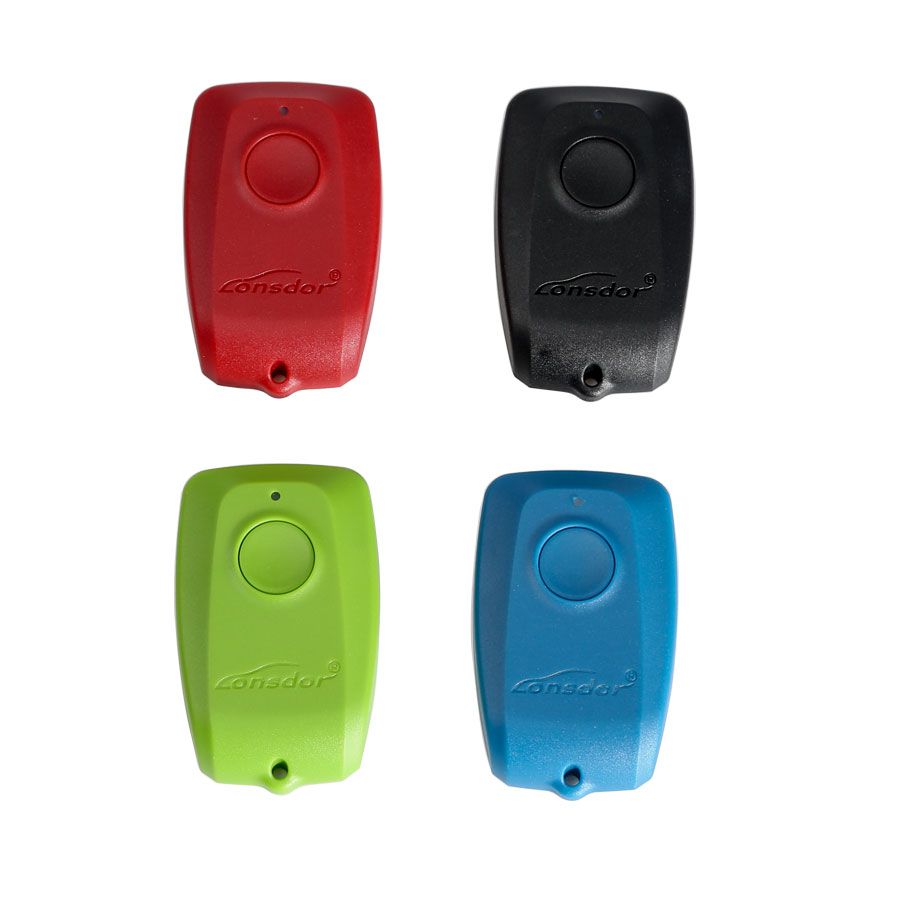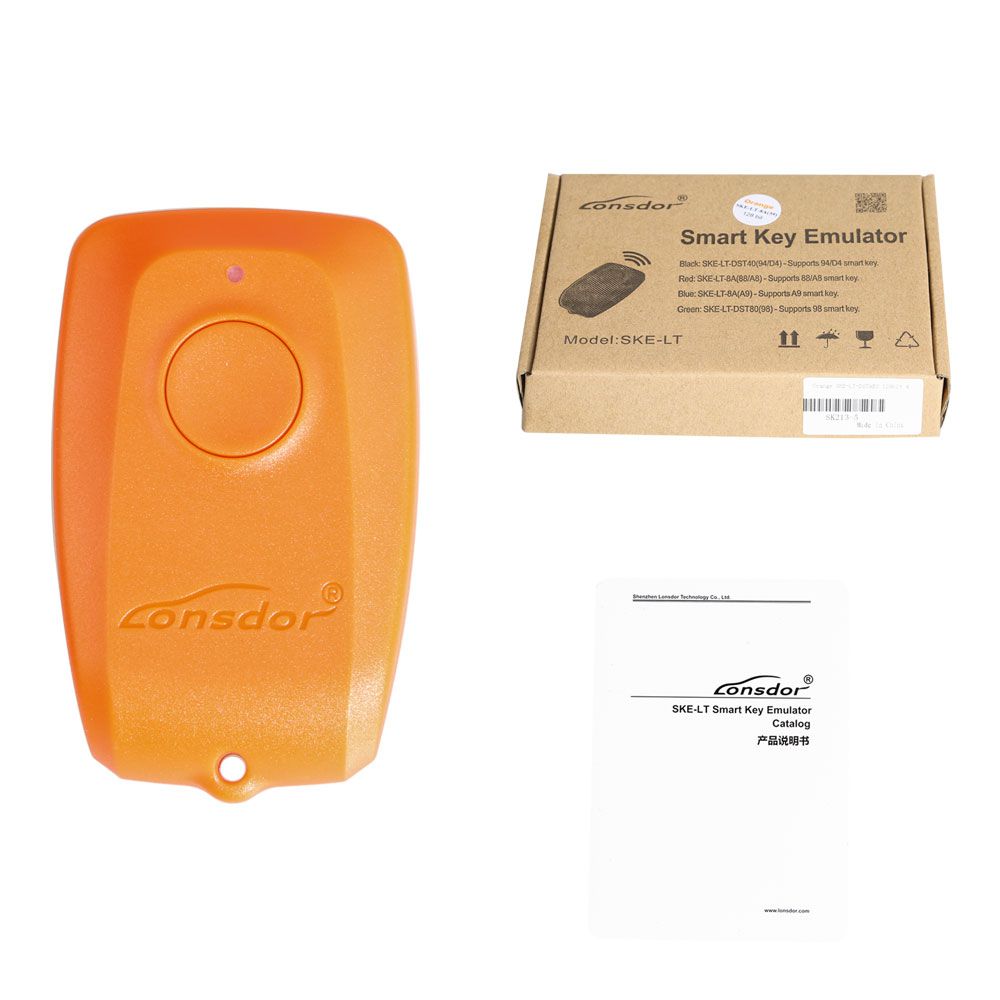 Description
Lonsdor K518ISE Key Programmer Plus SKE-IT Smart Key Emulator 5 in 1 Set Full Package

Lonsdor K518ISE Main Functions & Features:
Immobilization
Odometer adjustment
Built-in Volkswagen 4th 5th adapter
Built-in Chip & remote detection module.
Free BMW FEM key programming

Lonsdor K518 Key Programmer Special Features:
Volvo (S40, S60, S80, XC60, XC90, C30, C70, V40, V60, V70) key programming.
Toyota/Lexus: smart key
All key lost
- via OBD ( without dismantle)
BMW
CAS3/CAS3+/CAS3++: direct OBD programming
BMW
CAS4/CAS4+: dismantle & read data programming
16 -New Maserati: smart key programming
16 -New Ford: smart key programming
Hyundai
/
Kia
46/47/8A smart key: PIN code reading via OBD,
All key lost
included.
Renault ( Megane, Koleos, Scenic) without PIN code key programming
VAG group 4th & 5th immobilizer system
Ferrari (458, F12, F149): direct OBD programming
Peugeot
/
Citroen
: two ways to read PIN code & programming, all keys
lost
included.
Lonsdor K518 Highlights:
1.The best car diagnostic tool based on Android
2.WIFI networking ensures software upgrading more convenient
3.No need to plug memory card,or connect the computer with data cable,more flexible in online upgrading,updating and activating.
4.With USB-B2.0 standard connector,OBD-II test cable integrated with the diagnostic connector function of the adapter.
5.Diagnostic speed greatly accelerated,work efficiency improved,better time saving.
6.7 inches high brightness,high definition color IPS capacitive screen
7.3800mAh prolymer battery
8.Support external memory expansion,better within 32G
9.Built-in professional,poerful operation assistant system

Lonsdor K518ISE can program Toyota/Lexus smart key All key lost via OBD by working together with extra SKE-LT Smart Key Emulator 4 in 1 Set

SKE-LT: Smart Key emulator - Toyota/Lexus smart key for All key lost via OBD.
Black: SKE-LT-DST40(94/D4) -Supports 94/D4 smart key.
Red: SKE-LT-8A(88/A8)-Support 88/A8 smart key.
Green: SKE-LT-DST80(98)-Supports 98 smart key.
Blue: SKE-LT-8A(A9)-Supports A9 smart key.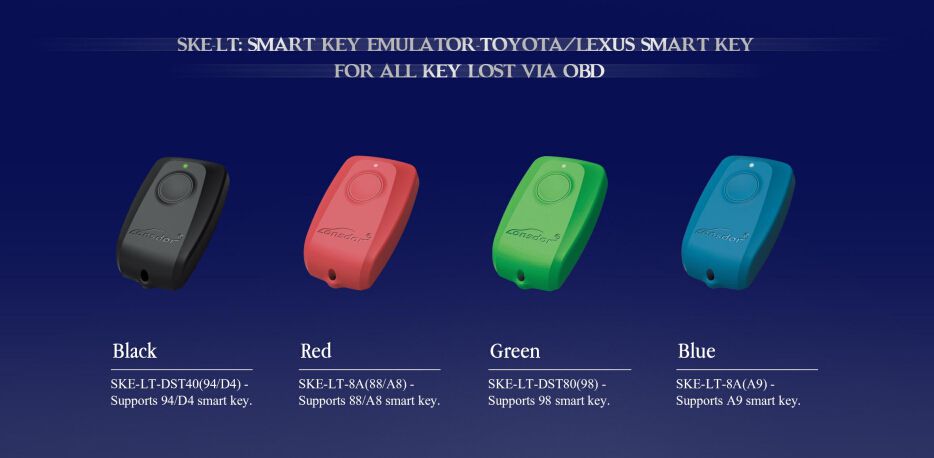 1. Press and hold the power button for 2 sec to turn on/off; In start status, when standby for 2 min, the key will automatically shut down; After switching 3 times, the key will be initialized, and can be recycled again.

2. Status indicator: Blue-normal; Red-hardware failure;

3. After receiving the product, please open the back cover of each emulator and install battery first before using it.

Steps to install battery:





SKE-LT Smart Key Emulator 4 in 1 Functions:

Bind emulator key: first use, it is required to bind SKE-LT emulator to K518ISE main unit;
Backup EEPROM data: backup on board computer immodata;
Make emergency emulator key: with the backup immodata to make the designated SKE emulator key to the key that can replace the original master key. Such key can be used to turn on the ignition, then add smart key can be proceed;
Add smart key: to add a smart key.
Delete smart key: to delete a programmed key.

Lonsdor Orange SKE-LT-DSTAES The 5th Emulator for Toyota & Lexus Chip 39 (128bit) Smart Key All Lost via OBD

Feature:
1. All key lost Support
2. Don't need to connect internet
3. Support Offline Calculation

Orange smart key emulator for chip 39 (128bit) test car models:
Hilux...OK
Fortuner ... OK
YARIS... OK
No need connection from the server

Lonsdor K518ISE Package List:

1* Portable Bag(big)
1*Main Host
1*Power Adaptor
1*USB Cable
1*Packing Bundle
1*OBD Test Cable
1*Extra Connector
1*User Manual
1*Portable Bag(small)
1*KPROG Adapter
1*RN-01 Board
1*E-01 Board
1*FS-01 Board
1*20P Cable
5*Backup Pin
1*Certificate
4pc x smart key emulator
1pc x Orange SKE-LT-DSTAES The 5th Emulator
Reviews

18
#1 tarek adams
May 9, 2018

Everything seems ok, but not yet tried
#1 michel chaton
Aug 9, 2018

In the work checked-ok
#1 spalaNago spalaNago
May 9, 2018

pretty good to use,thanks for your help!
#1 Yuriy Sein
Feb 9, 2019

Thank You for your great communication - i will recommend your store to friends.
#1 FAIDZULI ISMAIL
May 9, 2018

Wrote to the seller, you can send today. The seller confirmed that there is in stock, will be able to send. The parcel was sent on the same day, thank you very much, fast delivery, the goods will match the description. Ordered from russia.
#1 Wodzimierz Osowski
May 9, 2018

A professional approach, I recommend the seller
#1 Ha Minhduc
Mar 9, 2019

Works just great, I am totally inpressed! very good! this Lonsdor K518ISE Key Programmer Plus SKE-IT Smart Key Emulator 5 in 1 Set Full Package is good quality, working very well
#1 alberto aguero
Oct 9, 2018

The product is excellent all works
#1 ou sunny
May 9, 2018

All is ok, very fast shipping and good quality.
#1 Marcos Jose Cardoso
Feb 9, 2019

Got, took off dump and stitched the car without problems) Thank you seller :)
Previous: KOLSOL TS61 Tire Pressure Monitoring System TPMS, Wireless Real-time Cigarette Lighter Plug TPMS and Temperature Gauge with 4 DIY External Sensor
Next: ALL-SUN ETP300B Soil Moisture Tester Soil Moisture Sensor Meter for Garden, Farm, Lawn Plants Indoor & Outdoor