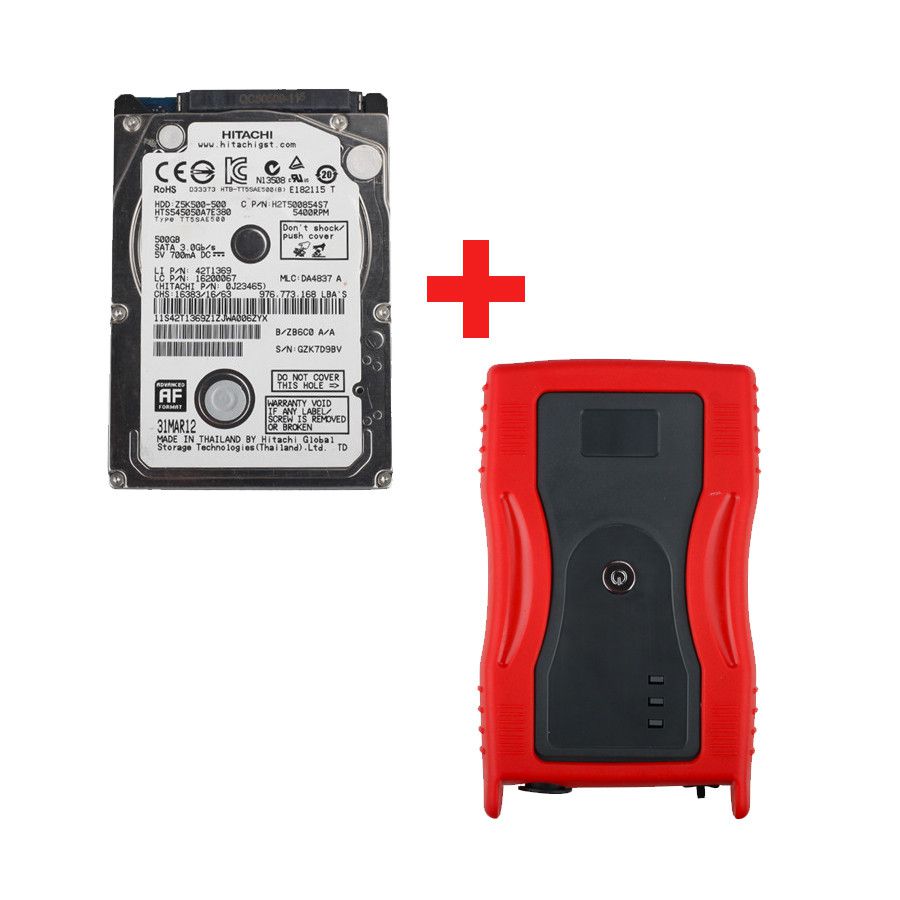 Description
GDS VCI for Kia & Hyundai with Trigger Module Firmware V2.02 Software V2.14

Notice: We have SP196-D Blue one in US Warehouse, can be shipped out from US if you are US customers, no need to pay tax, delivery within 2 to 3 days.
Top 6 Reasons to Get GDS VCI for Kia and Hyundai

1. With Trigger Module, Flight Record Function
2. Firmware V2.02 Software V2.14
3. Update by CD
4. GDS VCI Vehicles Coverage : 1996-2014 some new car models for Hyundai Kia
5. Package come with USB Dongle, software installation more convenient
6. with extra V2.14 software, it can work on both North American and European Hyundai & Kia

Notice:
1. Language: English Only
2. Operating System: Windows XP
3. GDS software mainly support North America vehicles models, please use OBD software for Hyundai Kia.

GDS Software Installation Tips:

1. Kia and Hyundai software can not be installed on the same computer. Before install Kia software, it must install hyundai master dvd, otherwise it will cause the softwre install not success
2. Never try to update the software, otherwise the circuit board will be burned, need return it back for repair,and you will pay all the maintenance cost and shipping cost back and force, because such damage is not free in the warranty policy.

GDS VCI Diagnostic Tool is an advanced service system that provides comprehensive coverage for all Hyundai vehicles including all Hybrid cars. GDS provides complete diagnostics, analysis and reprogramming capabilities as well as a huge library of technical, service and repair information. And now buy it. you can get NEW kia GDS software free.
GDS VCI Diagnostic Tool for KIA Hyundai Features:

1) Completely Integrated Diagnostic System with User Specific information & settings
2) Complete Technical Service Information
3) Comprehensive & Customized Diagnostic Solution
4) Guided Troubleshooting Procedures
5) Mobile Data-recording Function
6) Real-time Software Management
Trigger Module (Flight Record)

Intensified recording function of vehicle conditions at idling or driving
Recorded data VCI can be reviewed and analyzed precisely and the terminal
Exact Analysis of data trend
Data storing in PC and sharing for remote control diagnosis and further diagnosis
Actuator Driving
Sample Operation and multi-record with large memory up to PC HD memory
Easy to use and fast procedure
Packing Including:
1pc x VCI Interface
1pc x OBD2 main cable
1pc x 20 Pin Adapter
1pc x 12 Pin DLC Cable
1pc x 10-8-2 Pin Cable
1pc x 6P DC Jack
1pc x AC-DC Power adapter
1pc x USB Cable
1pc x U Disk( Kia, Hyundai )
1pc x Trigger Module (Flight Record)
Previous: Foxwell NT642 AutoMaster Pro European-Makes All System+ EPB+ Oil Service Scanner
Next: Newest High Quality GM MDI Multiple Diagnostic Interface Wifi with Software DVD