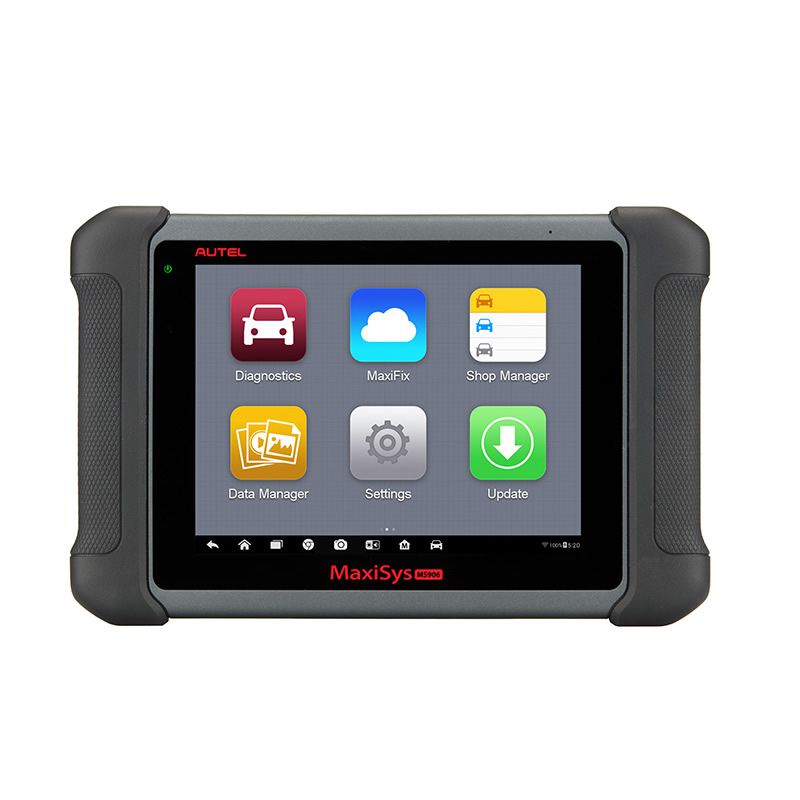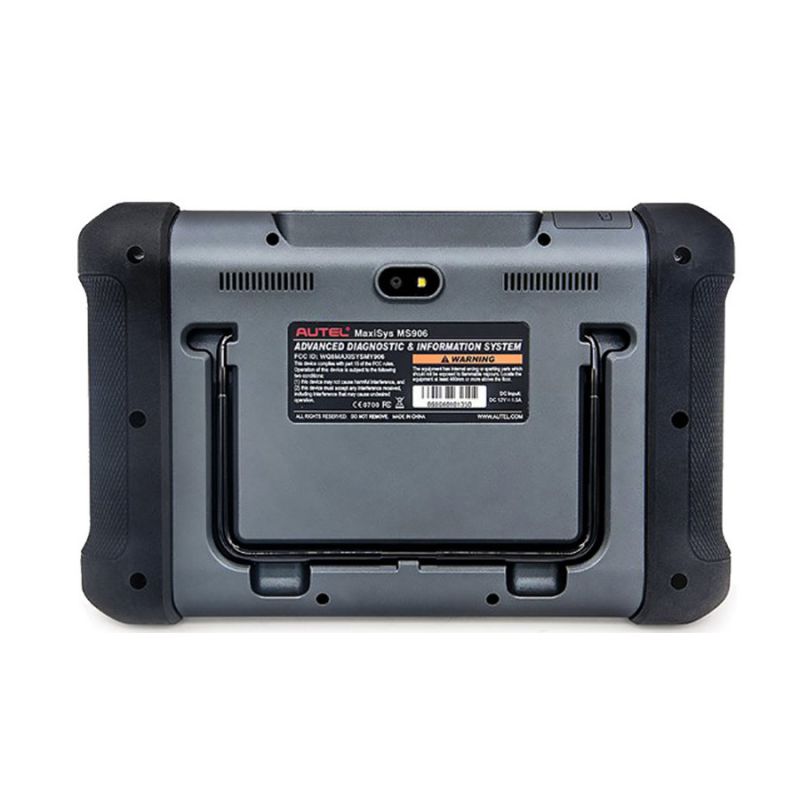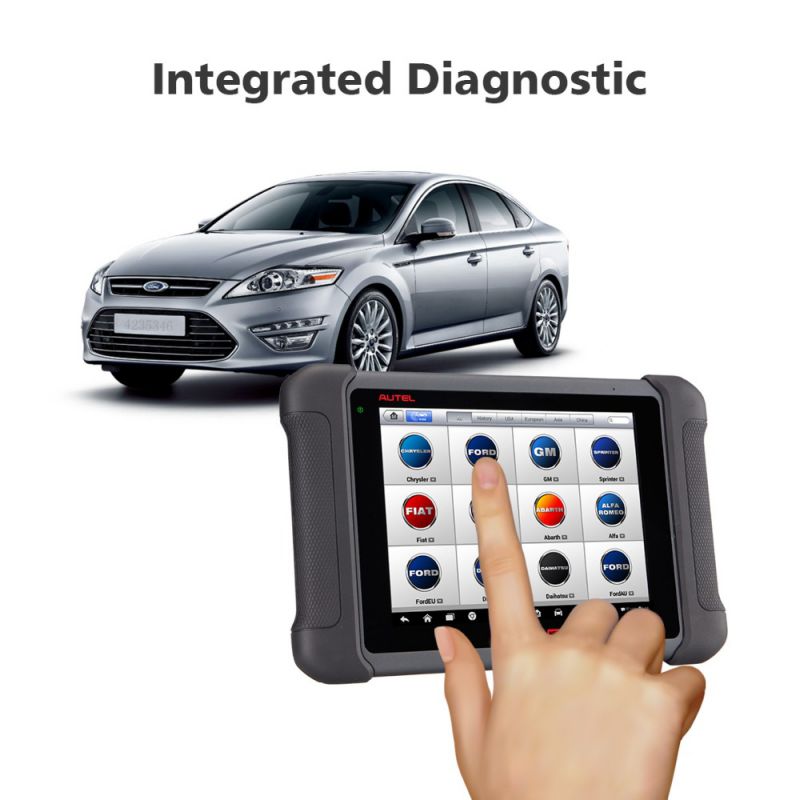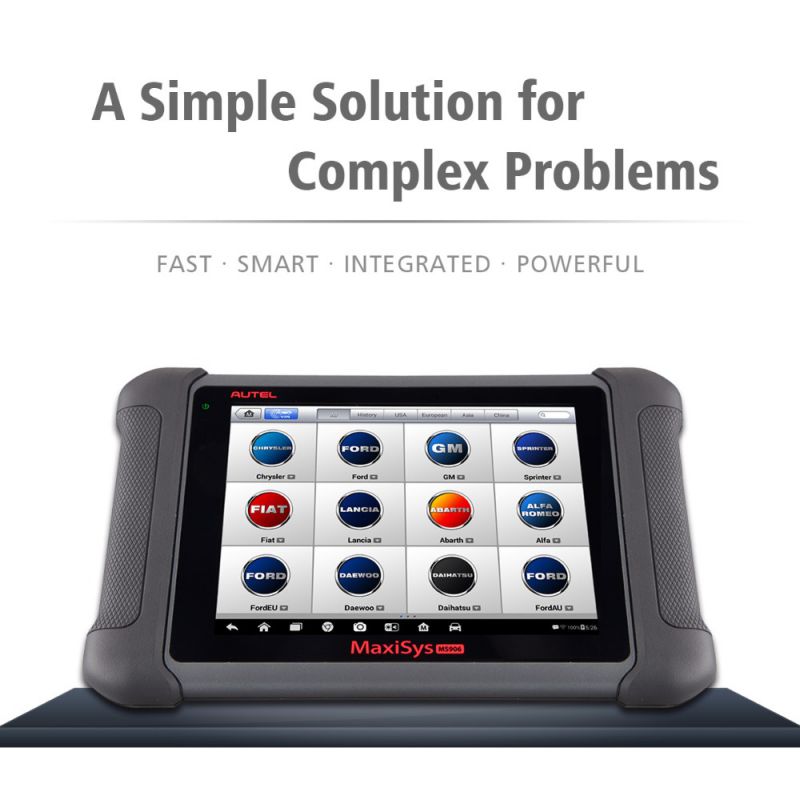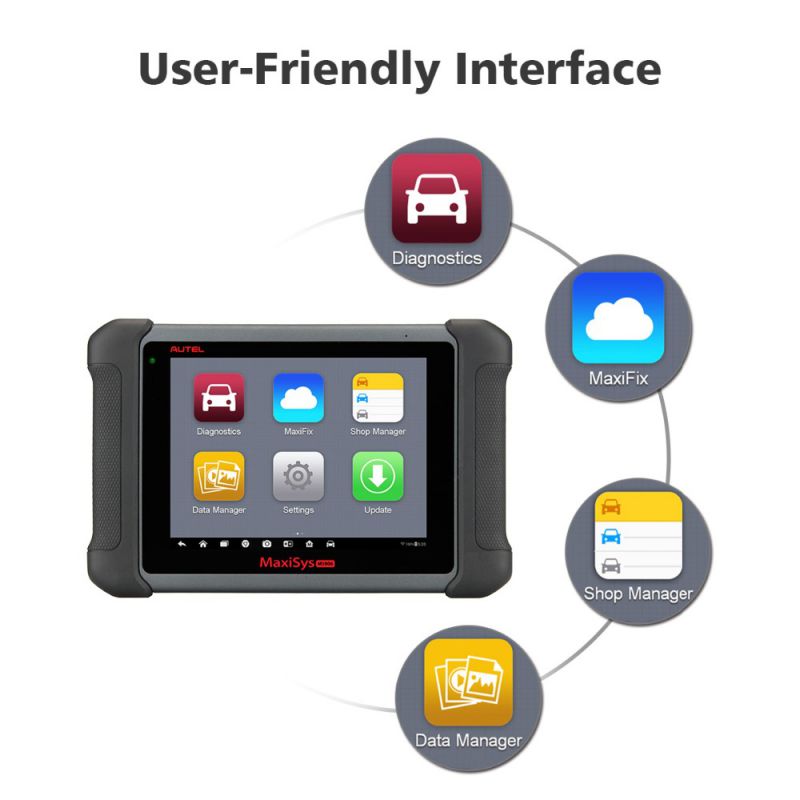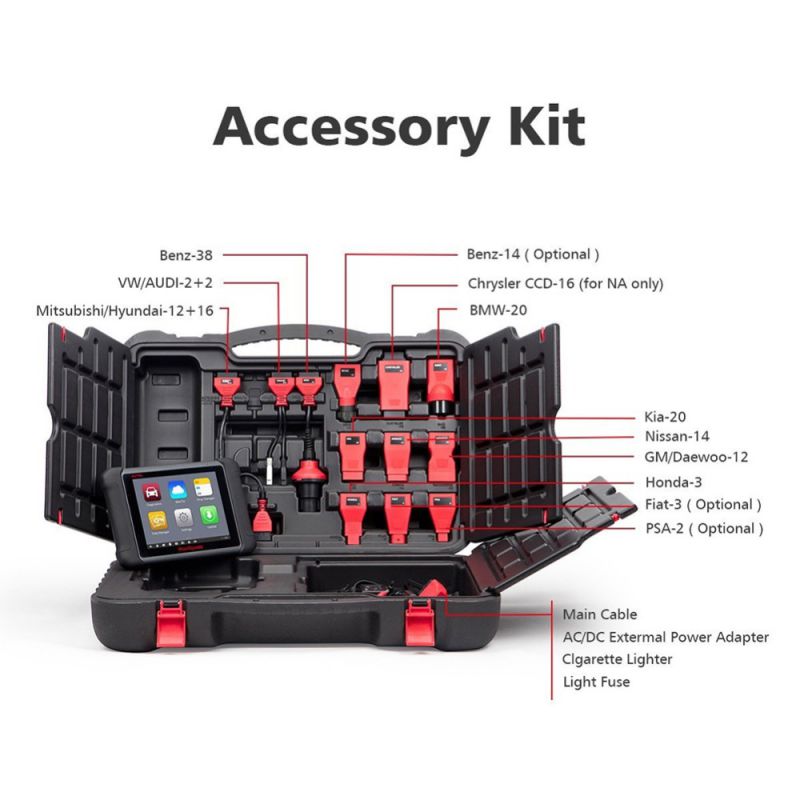 Description
AUTEL MaxiSYS MS906 Auto Diagnostic Scanner Next Generation of Autel MaxiDAS DS708 Diagnostic Tools
Advantage:
Compatiable for diagnosis for part of the original software
1 year warranty and 1 year free update online .(After One Year, Update Cost is 495usd per year)
Android 4.0 Operating System for fast boot-up and multitasking
Can support wifi. It can update online via wifi,but can not connect the diagnose interface via wifi.
Top 9 Reason to Get the Autel MAXISYS MS906:
AUTEL MAXISYS MS906 is next generation of Autel maxidas ds708
Online Update
English language
1 year warranty and 1 year free online update .
With Big Screen
Run faster than autel maxidas ds708
High resolution
High hardware configuration
AUTEL Authorized Distributor
Language:
English Only
Features:
1. Hardware
2. Software
Operating System and Specifications:
Difference between Autel MaxiSYS MS906 and Autel MaxiSYS DS708:
Item Name
Autel MaxiSYS MS906
Autel MaxiSYS DS708
Appearance
Brand
Original Autel
Original Autel
Language
English
One device two language, English+another(French, German, Portuguese, Spanish and so on)
Need PC
No
No
Update
Update online one year for free
Update online one year for free
OS
Android 4.0 Operating System
Windows CE Operating System
Support Cars
Most of the European, Asian,Amercian cars
Most of European, Asian,Amercian cars
Programming
No
No
ECU Coding
No
No
Memory
Memory 2GB RAM & 32GB On-board Memory
Max.4 Gigabyte SD card
Attention :

1. MS906 work better and run faster than DS708

2.Autel MaxiSYS Pro MS908P support online ECU coding and online programming(but online programming only available to part original software)
Package Including: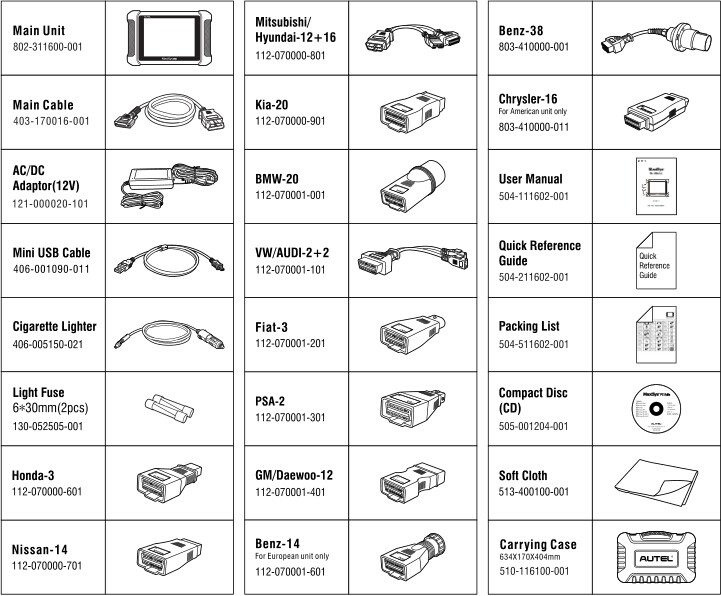 Reviews

51
#1 tang guocai
Sep 9, 2018

great, great, great, fast shipping, everything is there and work. thank you
#1 Deusdete J. da Silva
Apr 9, 2019

Fast delivery, good quality.
#1 rodolfo bonjoc
Oct 9, 2018

very good
#1 David Feinauer
Mar 9, 2019

Everything's okay.
#1 dpresidenkale Holland
Nov 9, 2018

working good
#1 jose santana
May 9, 2018

Wrote to the seller, you can send today. The seller confirmed that there is in stock, will be able to send. The parcel was sent on the same day, thank you very much, fast delivery, the goods will match the description. Ordered from russia.
#1 martijn eck van
Oct 9, 2018

All OK very fast delivery…
#1 edward monroe
Dec 9, 2018

Super recommended arrived just as it is posted very fast shipping
#1 Phil Thomas
Nov 9, 2018

The goods came quickly enough, packed perfectly, checked works!
#1 Marat Yagubov
Jun 9, 2018

Good product ...... works perfectly… no problem Recommend the purchase. Arrived fast ahead of schedule. Not the two came together, arrived separate but both came in perfect condition.
Previous: OBDSTAR X300 PRO3 Key Master with Immobiliser + Odometer Adjustment +EEPROM/PIC+OBDII
Next: JLR SDD2 V149 for All Landrover and Jaguar Diagnose and Programming Tool