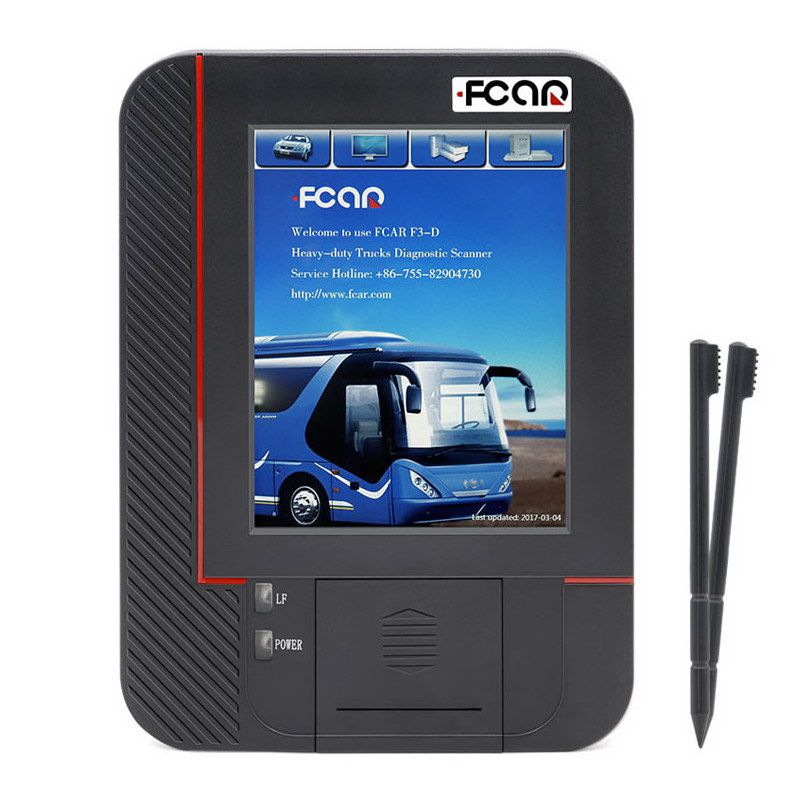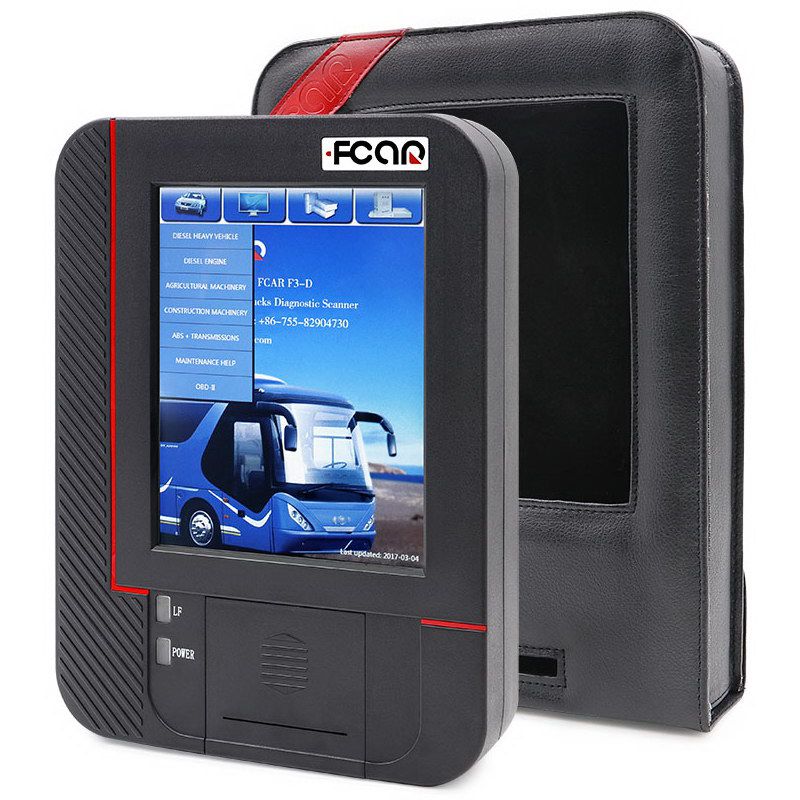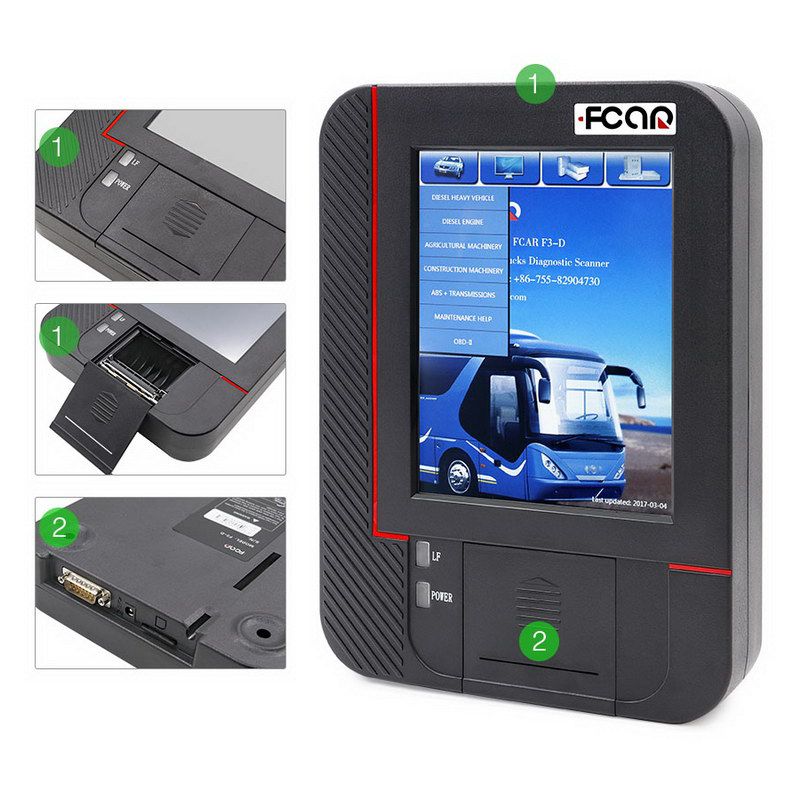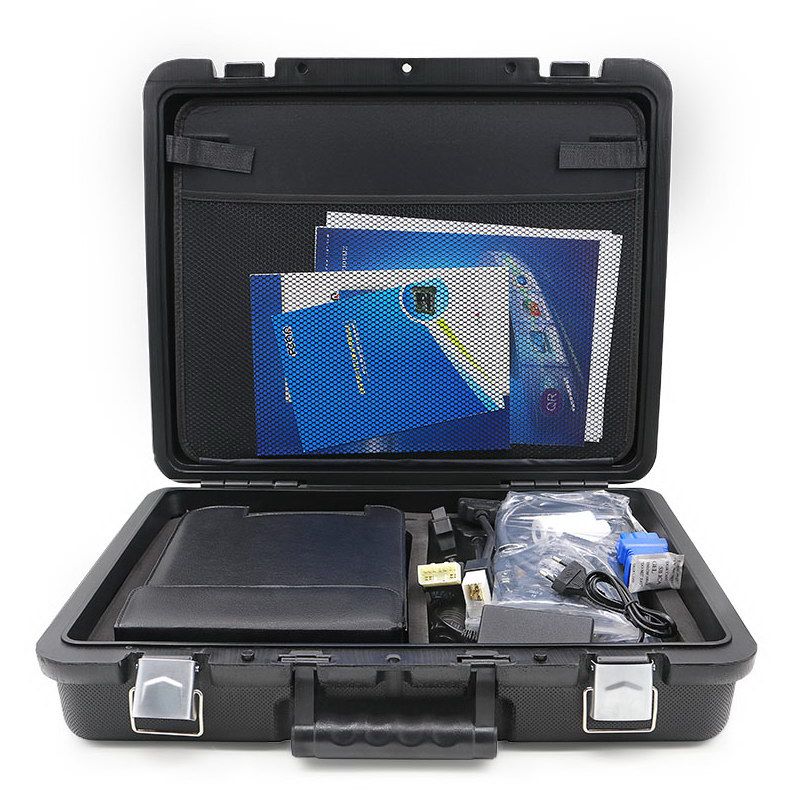 Description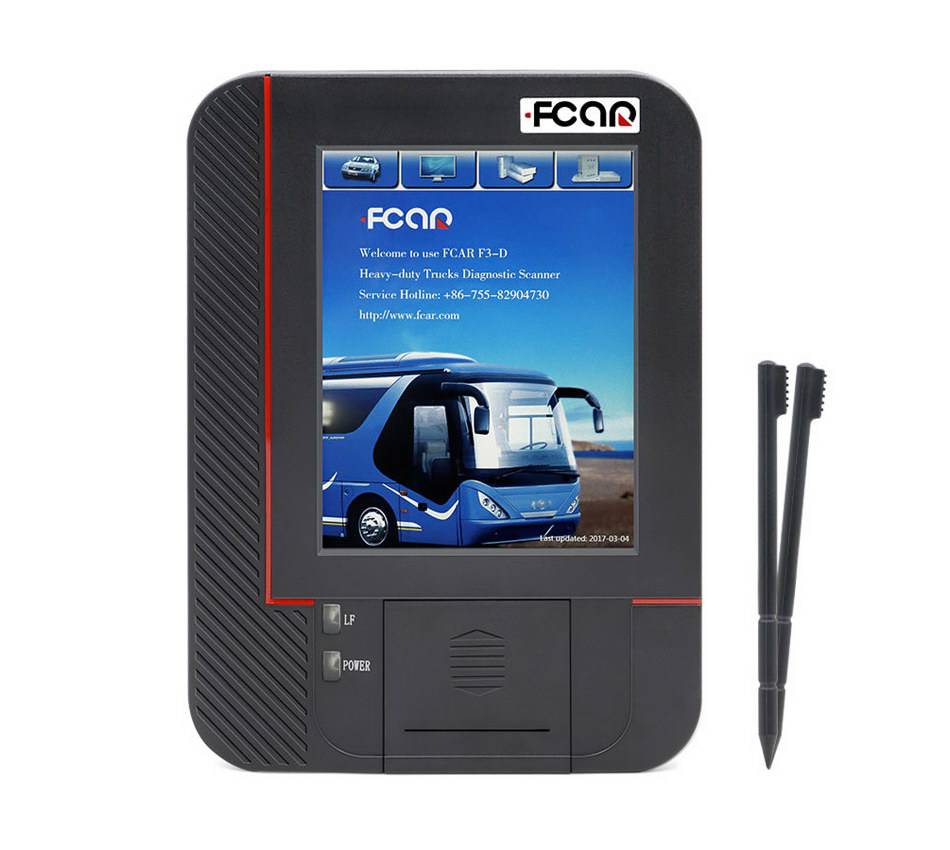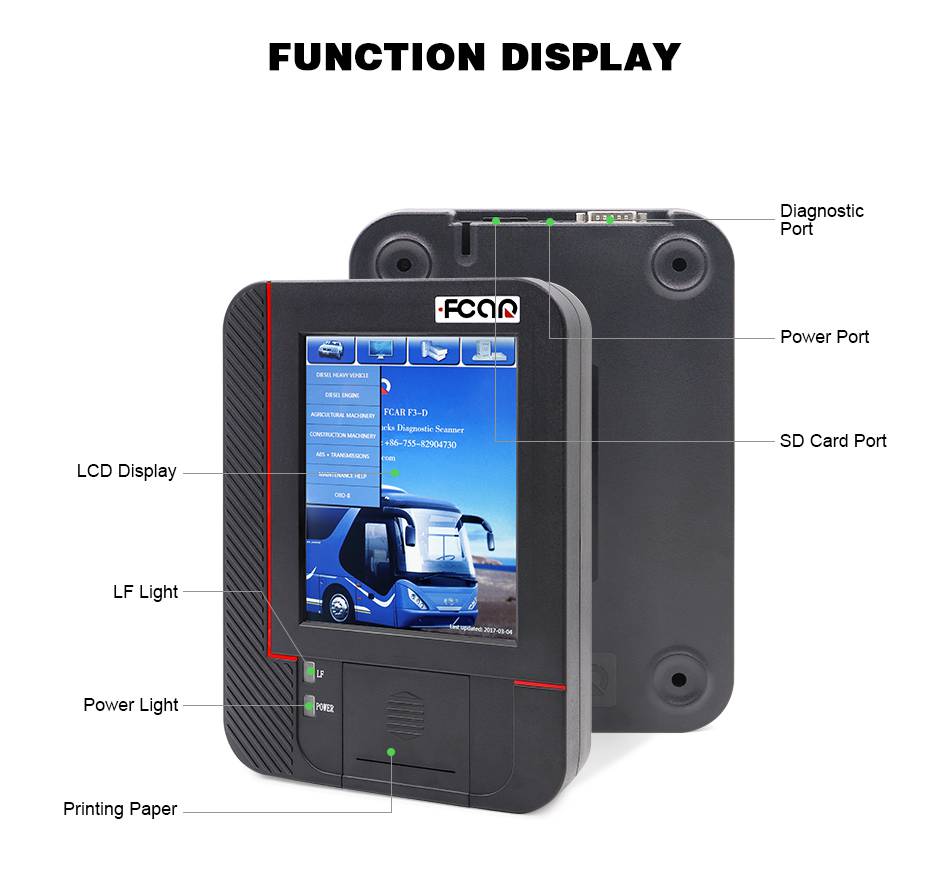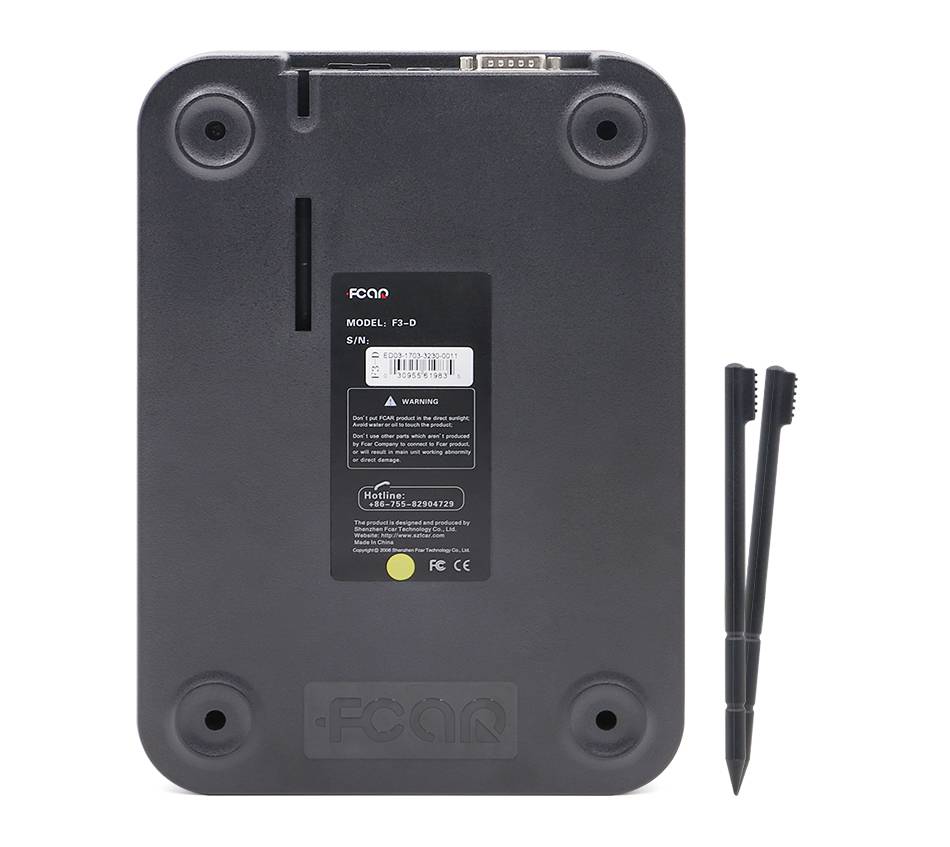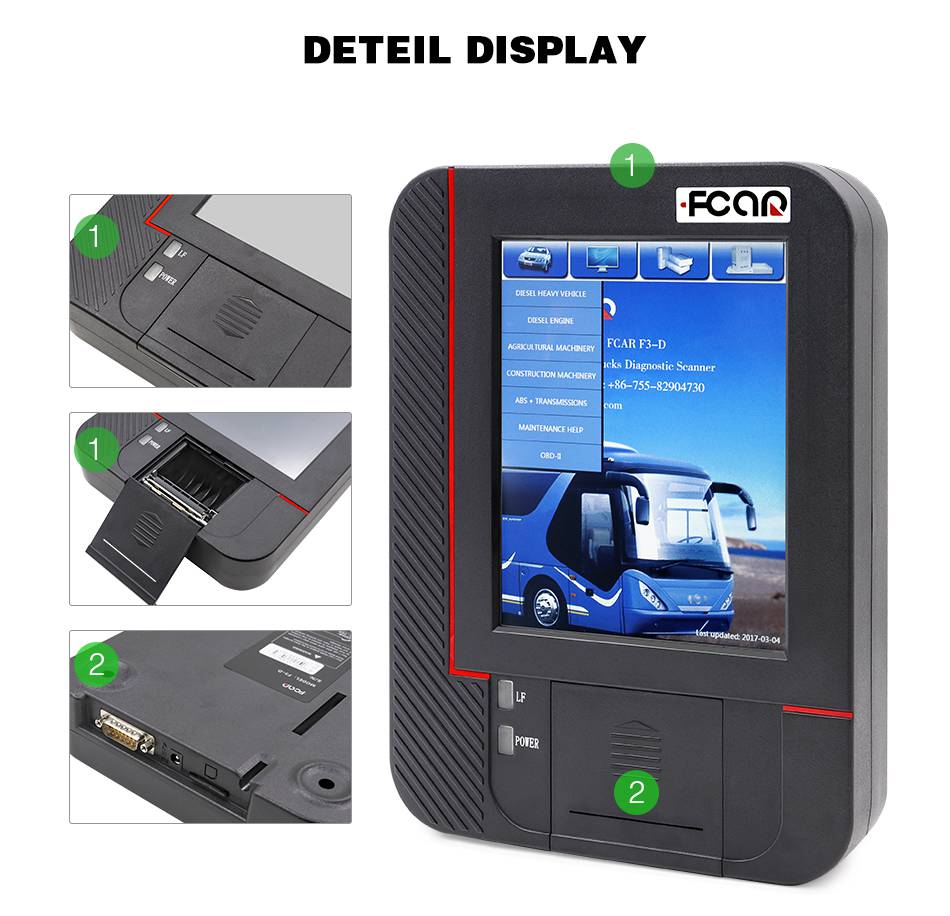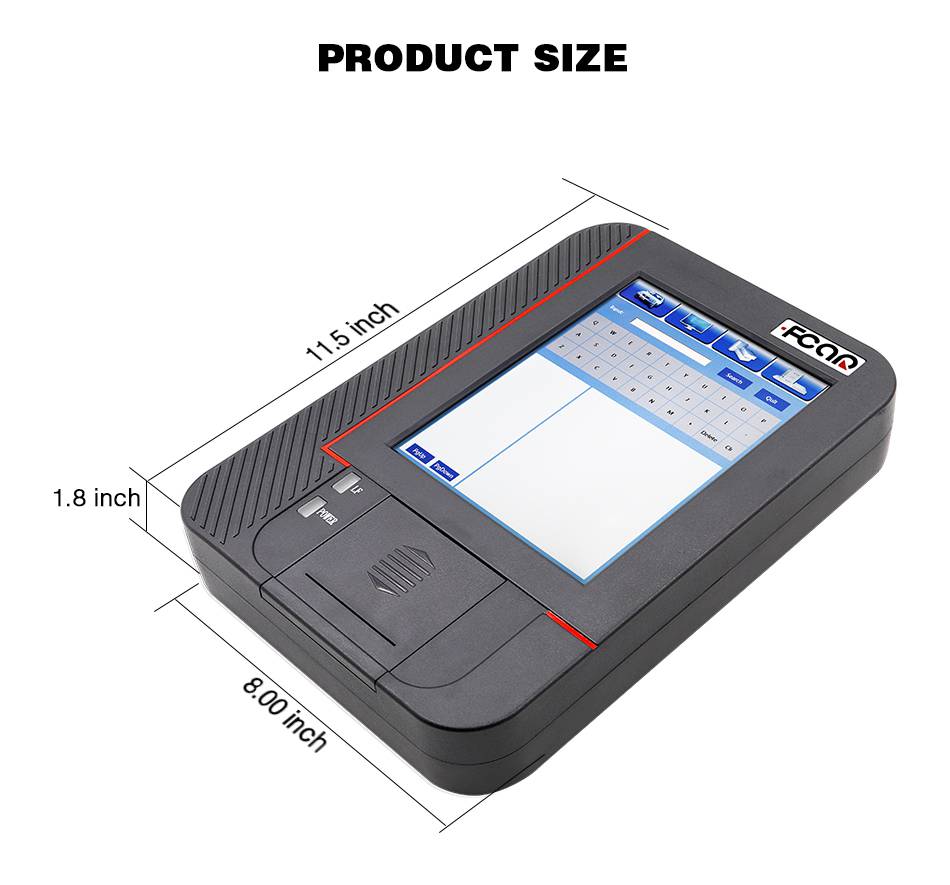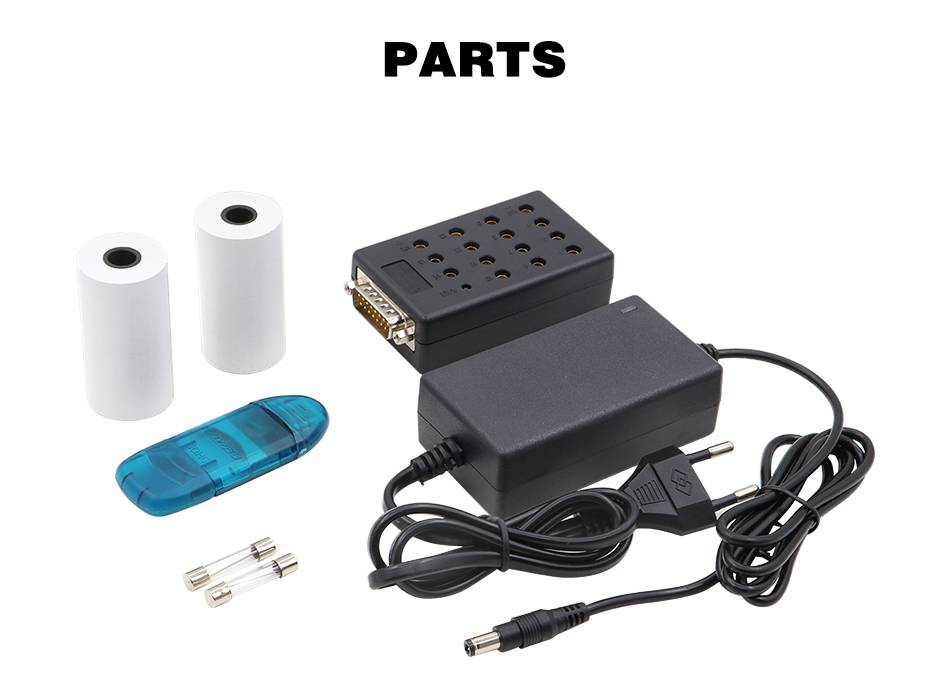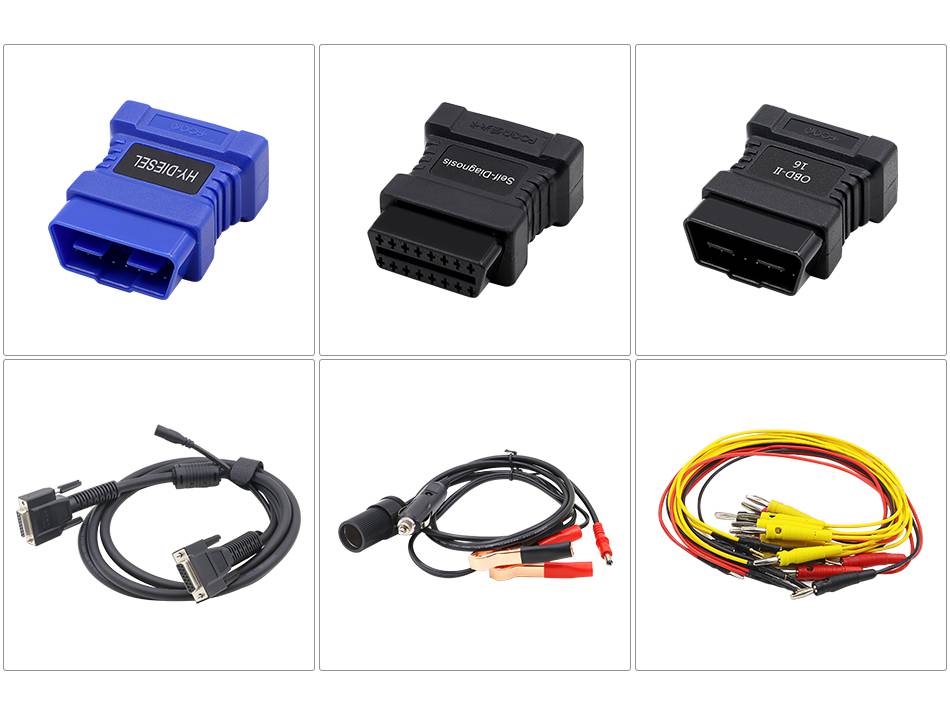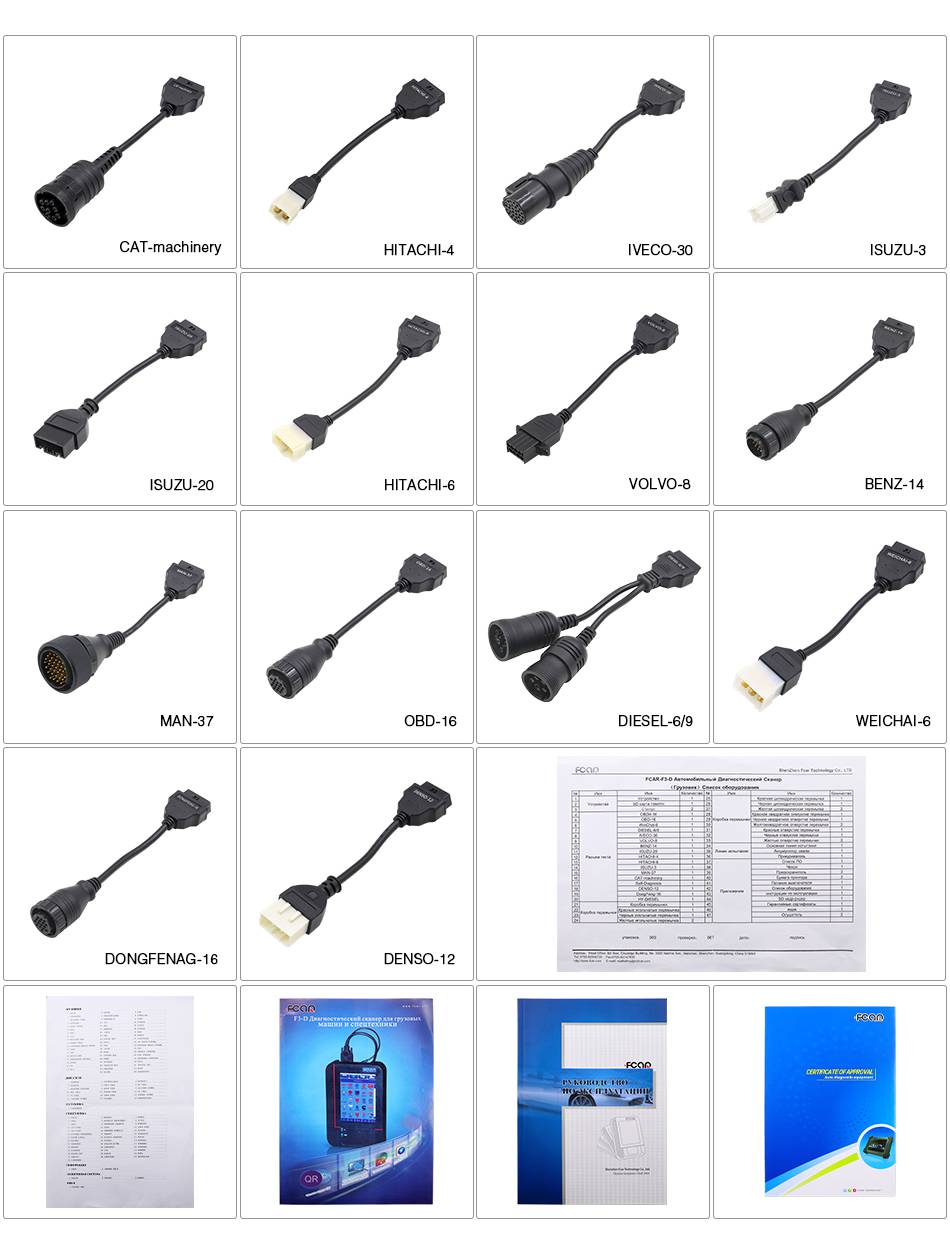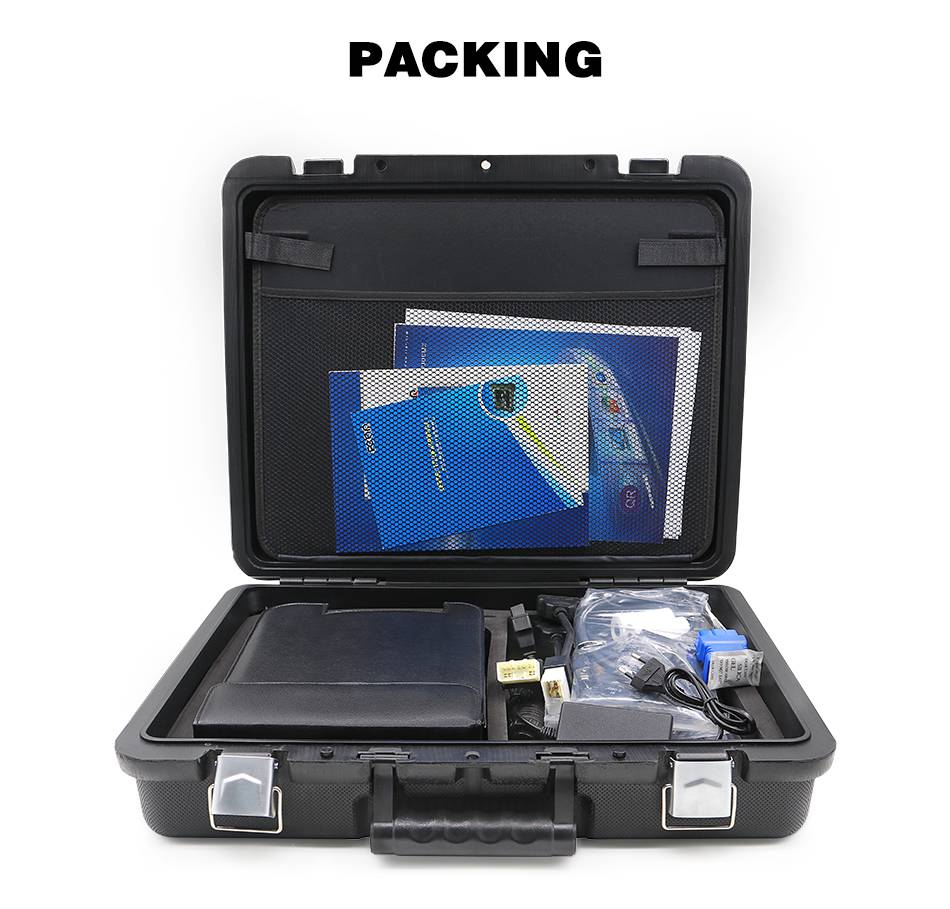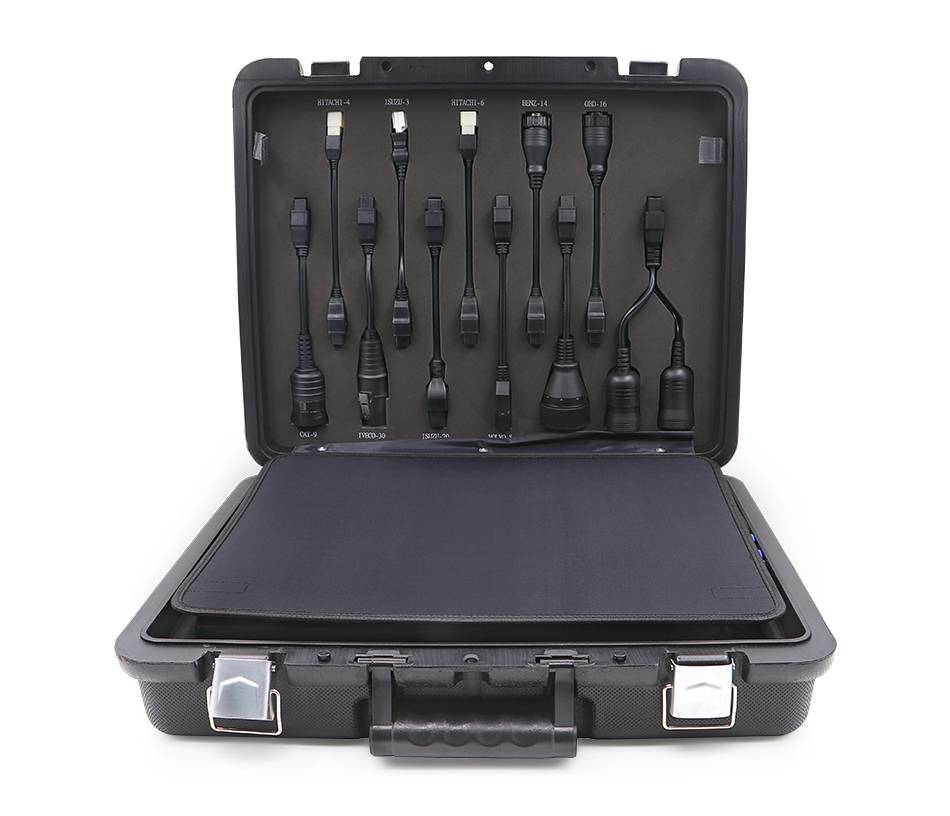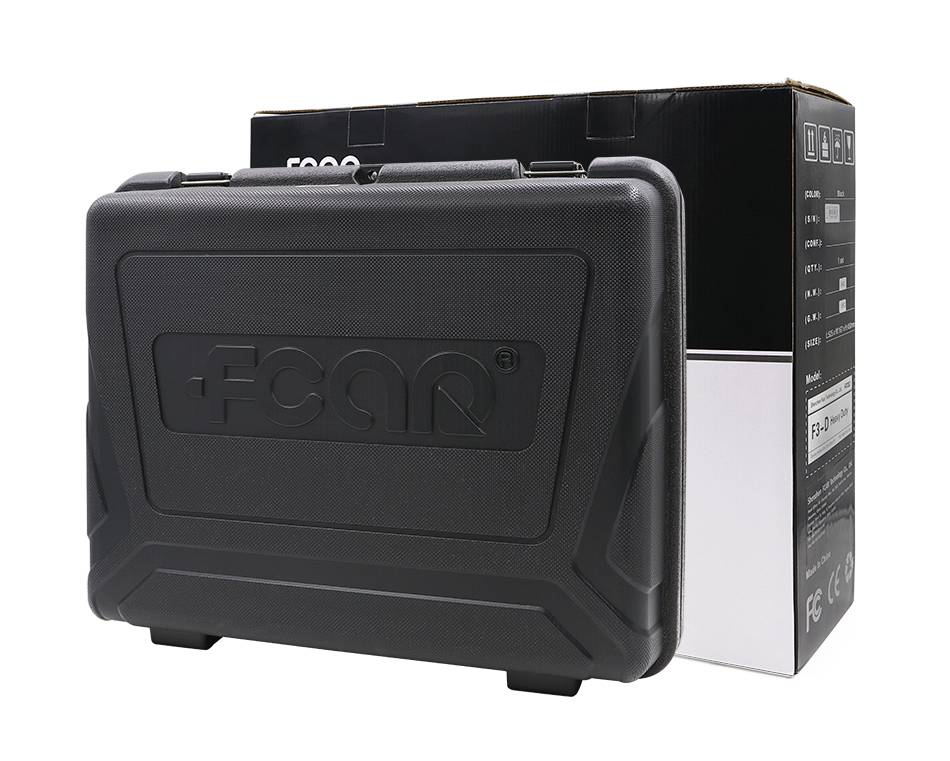 Fcar F3-D Heavy Duty Truck Scanner
Top 4 Reasons To Get Fcar-F3-D
1. Language: English, Germany, Russian (one language for each device)
2. Support Cars: Domestic, European, United States, Japanese and South Korean Diesel
3. Update: By Internet. Free Update for 1 Year , after 1 year cost 600USD/year
4. Warranty: One Year
Notice:
1. This item have the limitation selling to several countru, if you want to buy this version,pls contact ourcustomer sevices for more information
2. Please register Fcar-F3-D first before activation
1). Login our website with registered username and password
2). Select System Activation under Member tab
3). Enter the System signature shown below
4.) Generate an Activation Code on website
Product Features
Wide coverage of 24V heavy duty trucks
Supporting Mack, Detroit, Daf, Erf, Kenworth, Man,
Mitsubishi
,
Scania
, Bosch, Cummins, Denso and More
Readout DTC, Readout
engine
Model, Readout Computer Edition Information, Readout QR code, Readout System parameter number, Readout Data Stream, Clear DTC, Read-in QR Code, Component test, Break Cylinder Test, Compression Test, Injector Test, Maintenance Help, selfstudy
Easy upgrade with more latest vehicle models via internet
Design to test all kind of diagnostic sockets
Quickly communicate and enter with the most vehicle systems
True color 8 inch TFT LCD trouch screen
Data stream save function
Universal connector to be able to connect different models
2 year software free upgrade, 1 year manufactory warrantee
Product Details
Shipping Weight: 12KG (Base on the size)
Shipping: This item is also available for shipping to different countries.
Item model number: F3-D
Product Description
F3-D is the newest version of multi-functional intelligentzed automotive scanner which is specialized to design for the diagnosis of diesel
engine
electronic control systems by Fcar Company. F3-D truck scanner adopts the advanced modular design technology which is capable of diagnosing and learning a variety of domestic, European, United States, Japanese and South Korean gasoline, diesel power system quickly and easily and is the most comprehensive testing system and testing models automotive fault diagnostic computer of world.
It provides multi-language platform to meet different customers' demands. Products with integrated structural design, to achieve 12V, 24V power supply automatical changover. single-track working mode and superlarge touch screen operation, exquisite look and so on, these special designs make you feel cozy and freely. It adopts smooth features drive technology and has good extensibility, which not only satisfies for the modern vehicle ECU communication bus testing, but also the vehicles appearing in the future
Product function:
F3-D can diagnose all kinds of diesel control systems quickly and easily, especially available for China, Europe, America, Japan and Korea and so on,build-in high/low speed CAN-Bus to satisfy all Can-Bus vehicles;
It can test the vehicles including: For International, For Freightliner, For Sterling, For Western Star, For Detroit, For Daf, For Erf, For Kenworth, For Man, For
Mitsubishi
, For
Scania
, For Isuzu, For Mack, For Hino, For Volvo, For
Benz
, For UD, For Renault,and For Foton, For Faw, For CNHTC, and all other Chinese Heavy duty trucks , Bus.........
Support ECU Manufacturers including:
For Bosch, For Cummins, For Caterpillar, For Denso, For Siemens, For Motorola, For Zexel, For VITO, For NanYue, For Delphi, For Wabco……
Support Function:
Read DTC, Read
engine
Model, Read Computer Edition Information, Read QR code, Read System parameter number, Read Data Stream, Clear DTC, Read-in QR Code, Component test, Cut off Cylinder Test, Compression Test, Injector Test, Maintenance Help, Study on line and so on on on
some/ most models .
Product features:
Exquisite Display: superlarge 8-inch color display
Use Conveniently: Completely touch operation platform
Detect automatically: Can detect engine electronic control system automatically
Simply and practicably:Can Support almost all
OBD-II
protocols with one OBD Connector
Function uniquely: Unique data stream to select quickly for the display and comparison function
Study Conveniently: Built-in operation manual and help system
Advanced Technology: ARM32 digits compare to hardware configuration of industry level
Comprehensive Configurations: equipped with various interfaces and micro- printer
Diagnose automatically: Can diagnose the relevant software and hardware automatically
Upgrade quickly: Can upgrade software data and maintenance data randomly every week
Use widely: Can be applicable to training institutions and engine service enterprises
Package parameters:
1.Products with Main Unit, Diagnostic Connectors, Testing Cables and other accessories attached
2.Overall size with Extra protection box) for 1pcs: 56CM*55CM*20CM ;
Overall size with Extra protection box) for 2pcs: 56CM*55CM*37CM
Host Parameters:
01 CPU ---- SAMSUNG ARM2410A,203MHZ
02 SD card interface ---- insert/ pull out high-capacity SD card
03 Work Power ---- DC9-28v/3A
04 Port ---- DB15
05 Memory ---- 8G
06 Display ---- 8-inch TFT LCD touch display true color
07 Resolution ---- 800X600, 16 bit true color color 65535
08 Print model ---- 58mm thermo printer
09 External Dimension ---- 290.7×207.3×45mm
10 Storage temperature ---- -30~45℃
11 Operating Temperature ---- -10~45℃
12 Humidity ---- <90℃
Descritption in Russian Language
FCAR-F3-D сканер для грузовых машин 24в и спецтехники
FCAR-F3-D -новейшая версия многофункционального автосканера компании FCAR, который предназначен для диагностики дизельных грузовых автомобилей. F3-D сконструирован на основе передовой модульной технологии, позволяющей быстро и легко проводить диагностику автомобилей.
Он снабжен многоязычным меню и позволяет автоматически переходить на разные напряжения питания 12В или 24В, а также осуществлять связь с блоками управления не только современных автомобилей, но и автомобилей будущего..
F3-D список программного обеспечения
Функция CAN—BUS:
F3-D позволяет быстро и легко проводить диагностику всех видов систем управления дизельными двигателями автомобилей для Китая, Европы, Америки, Японии и Кореи и т.д., а встроенный высоко-/низкоскоростной интерфейс CAN-BUS подходит для следующих марок автомобилей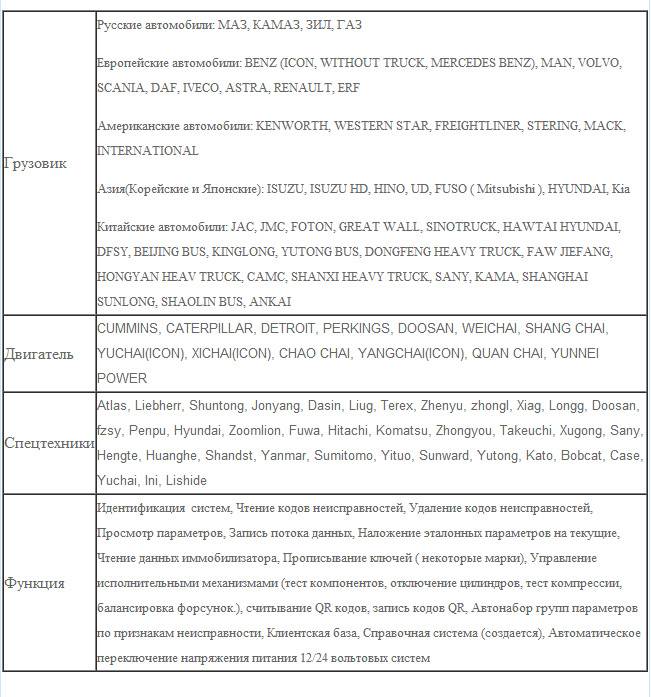 Особенности: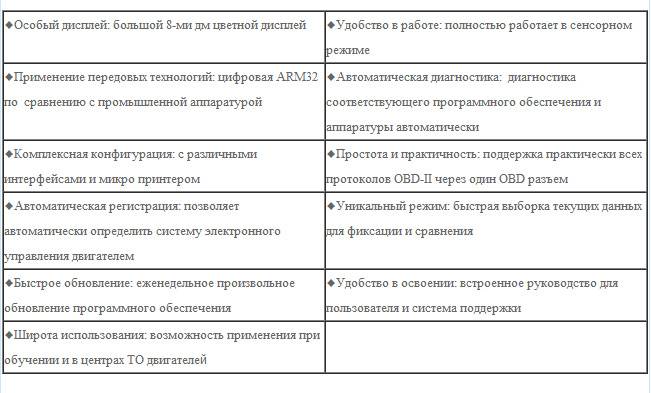 Параметры: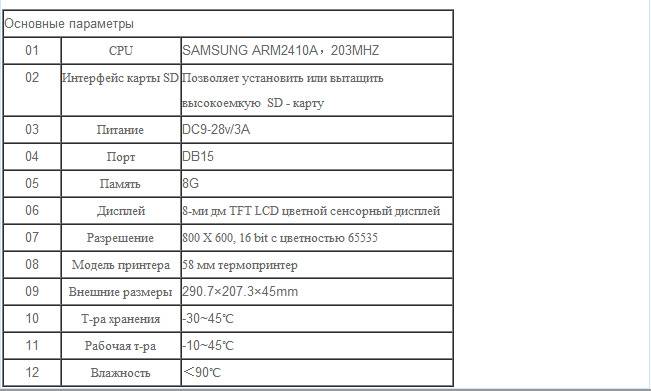 Reviews

43
#1 Ryan Zhong
Jun 9, 2018

Thank You for your great communication - i will recommend your store to friends.
#1 Kenneth Dioguardi
Mar 9, 2019

Prishol very quickly everything works counts until he poured everything ok. Recommend seller
#1 Kian Kok Andee Soh
Mar 9, 2019

The goods received. visually everything is fine. the disc under the string with a gift software. while the impression from the seller is only positive.
#1 Caesar Phiri
Sep 9, 2018

Very fast and high quality
#1 Severino Bezerra
Sep 9, 2018

Great company!!!!
#1 Jean-Michel FARCI
Jun 9, 2018

All perfect, as always. Free. blisteringly fast
#1 vinh le
Jul 9, 2018

Ok , happy
#1 Chih H. Chen
Oct 9, 2018

Very good ! I recommend !
#1 mayorioum mayorioum
Sep 9, 2018

Great company!!!!
#1 vorovei constantin
Jul 9, 2018

The goods were sent quickly.
Previous: 1998 - 2006 Transponder Key Chip for Chrysler Dodge Jeep