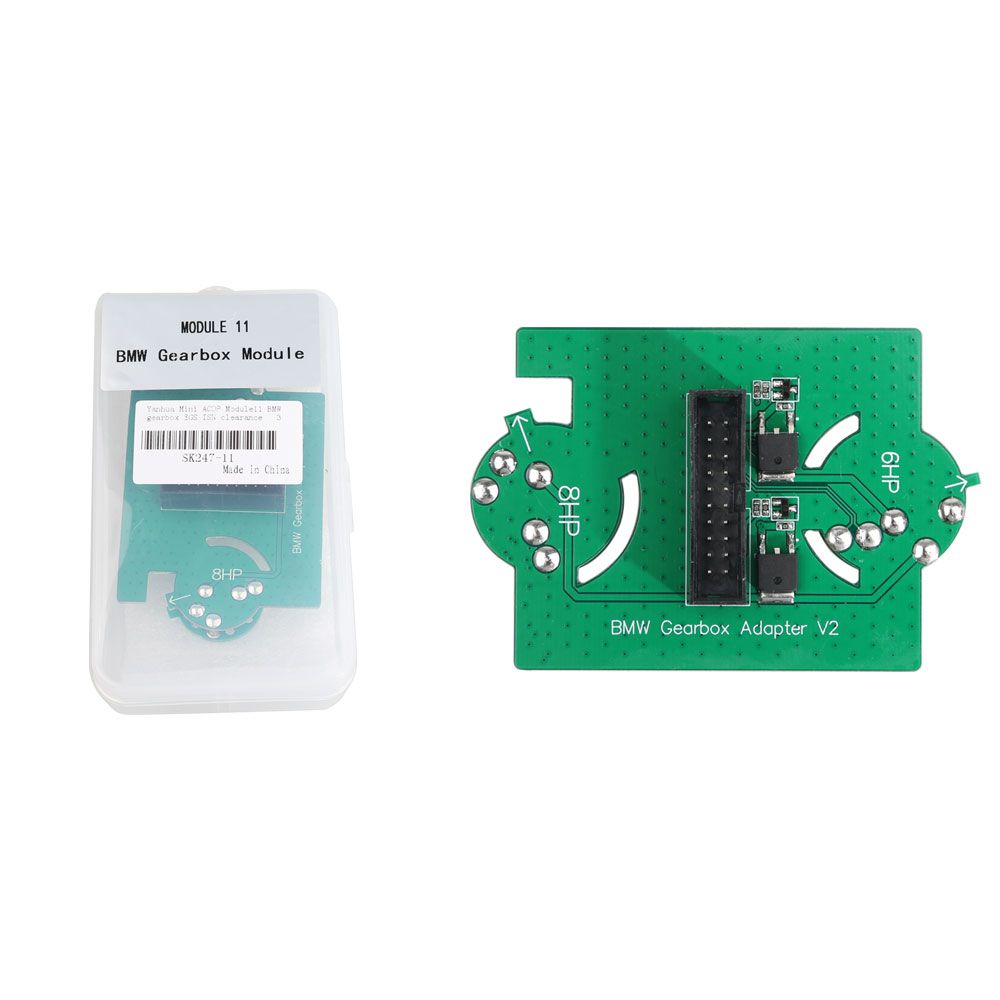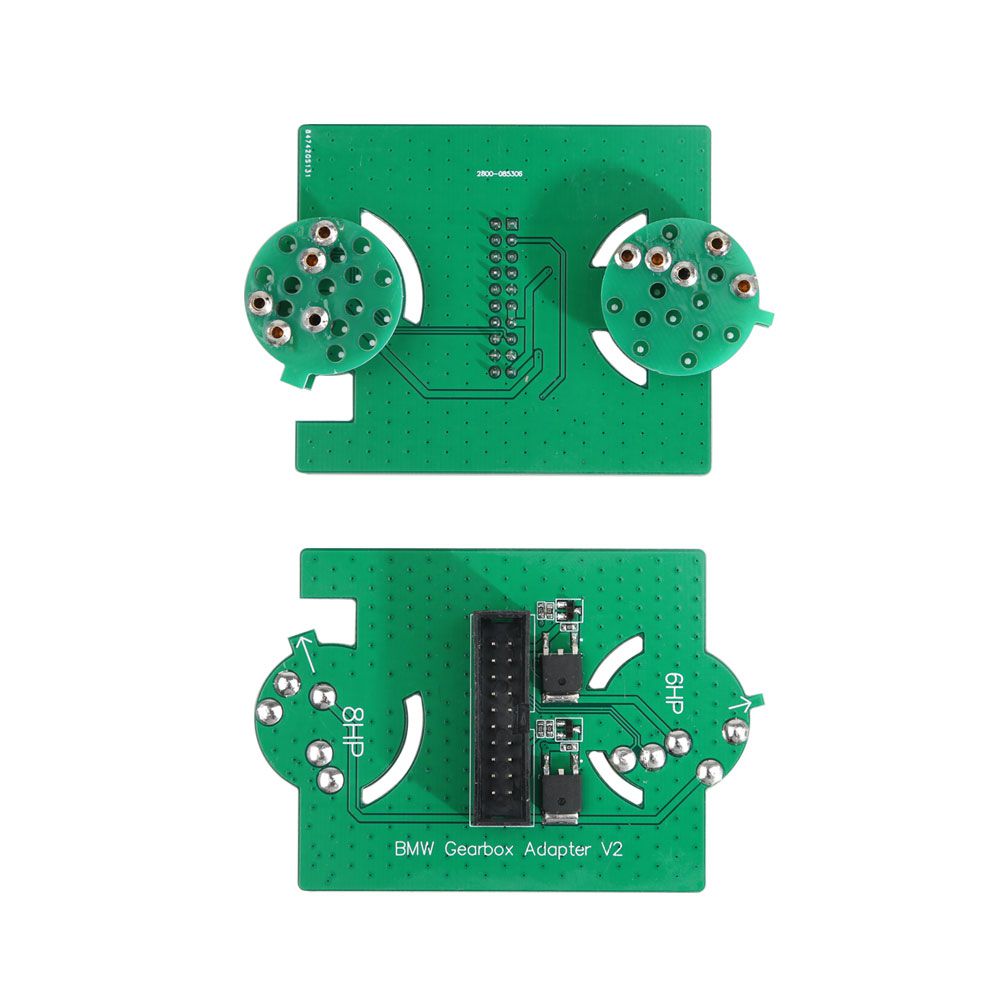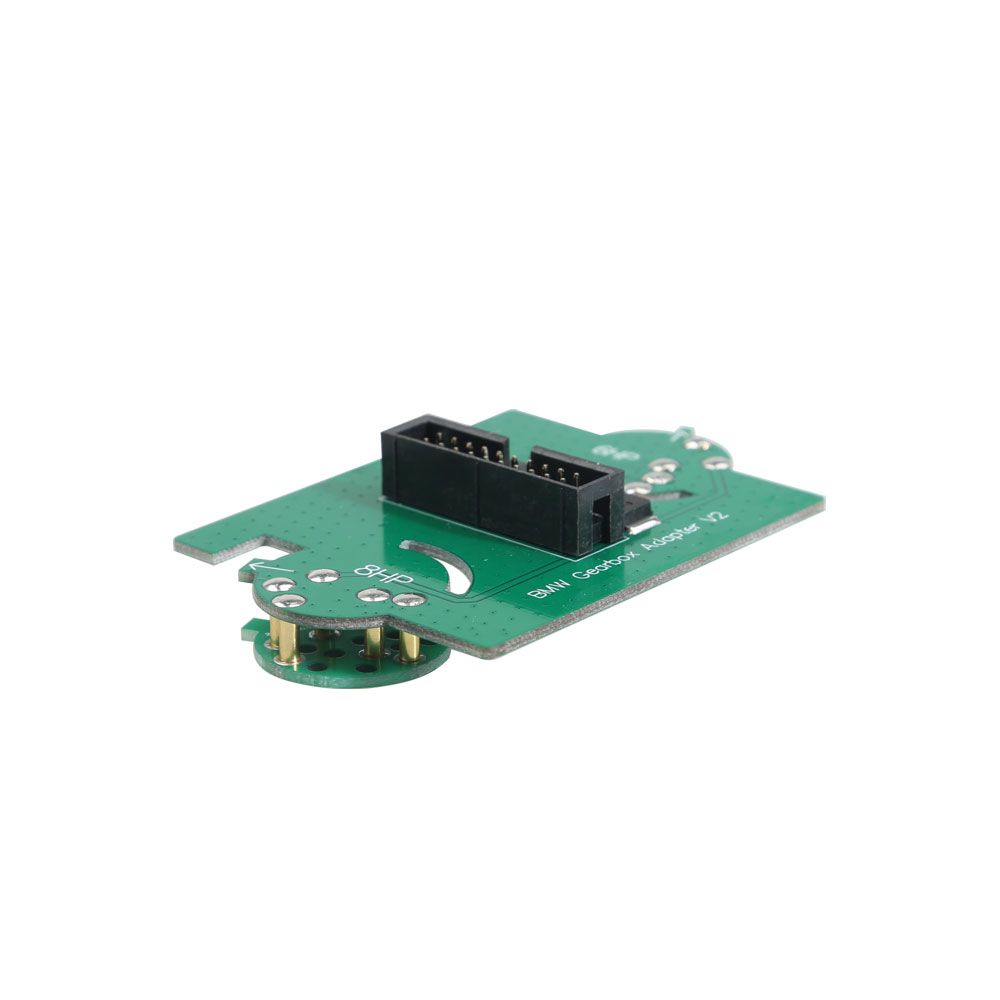 Description
Yanhua Mini ACDP Module11 Clear EGS ISN Authorization with Adapters
Yanhua Mini A
CDP
Module11
BMW
gearbox EGS ISN clearance
1: Free of disassembly, Solderless.
No need to remove components,
No need to cut the line, no risk of damage to the BCM computer board.
2: Set anti-theft data reading and writing, anti-theft data calculation, key programming in one.
3: The interface board replaces the welding wire, the pin connect with intelligent detection,
and the data reading and writing is safe and reliable.
4: With the key refresh function, No longer afraid of loss caused by key be locked.
Scope of application:
For connecting
BMW
6HP/8HP gearbox
Functions includes as below:
EGS State
Clear ISN
Reset Adaptation
Backup Coding
Recover Coding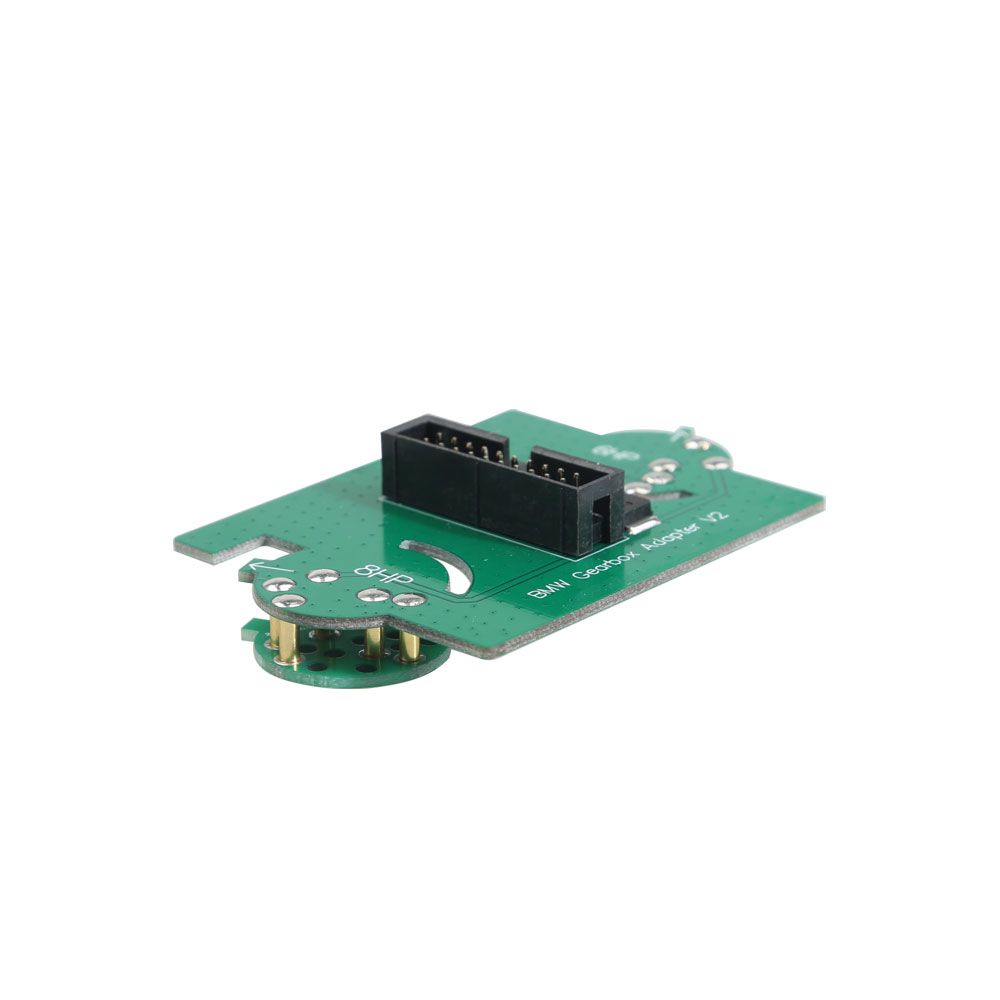 Package includes:
1pc x BMW gearbox module interface board
Reviews

10
#1 Vladimir Syroizhko
Jul 9, 2018

Very good product
#1 Raffie Mardickian
Mar 9, 2019

Everything is ok. Thank you to the seller.
#1 Antonio A Ariza Castilho
Jan 9, 2019

fits my machine perfectly
#1 Pamhominnomia Pamhominnomia
Sep 9, 2018

Soldering quality is good. Refinement does not require.
#1 ismael rueda
Feb 9, 2019

Very good product
#1 jerome SADRA SUD
Feb 9, 2019

Quality is good. I will test function later.
#1 FriendHailey FriendHailey
Sep 9, 2018

Delivered quickly to the threshold,Connected the first time. Counted recorded without problems. this Yanhua Mini ACDP Module11 Clear EGS ISN Authorization with Adapters is good quality, working very well
#1 Mikhail Bulychev
May 9, 2018

Very good… Super fast
#1 Yuriy Kim
Aug 9, 2018

Got, installed, proga found it, from the internet is untied, tomorrow i will check again, while i like everything
#1 Graeme Barnes
Jul 9, 2018

I received the Item within 5 days. So the shipping was much faster than expected. Quality is very good and it works just fine. On the CD is a little gift of usable Software. Would buy here again.
Previous: Smart Key Shell 4 Button with the Plastic for Mercedes Benz Assembling with VVDI BE Key Perfectly 5pcs/lot
Next: Lonsdor LKE Smart Key Emulator 5 in 1 for Lonsdor K518ISE Key Programmer