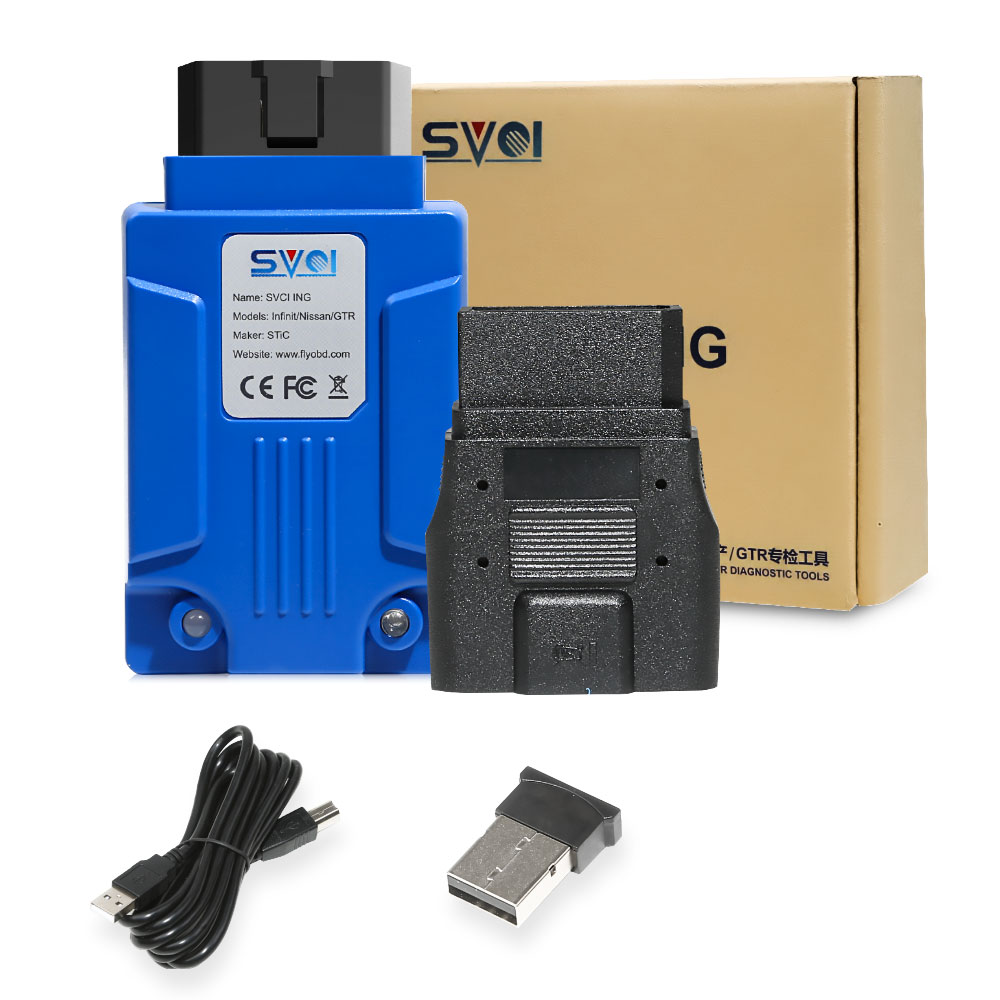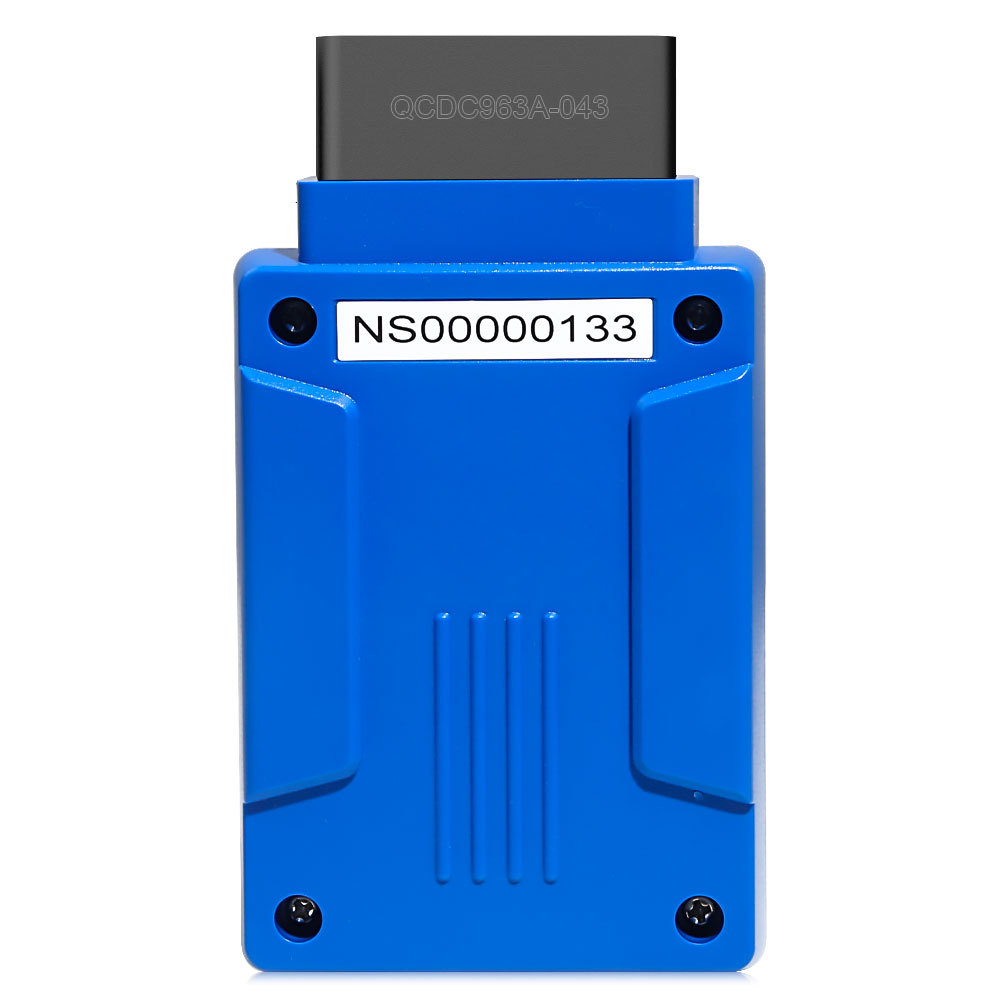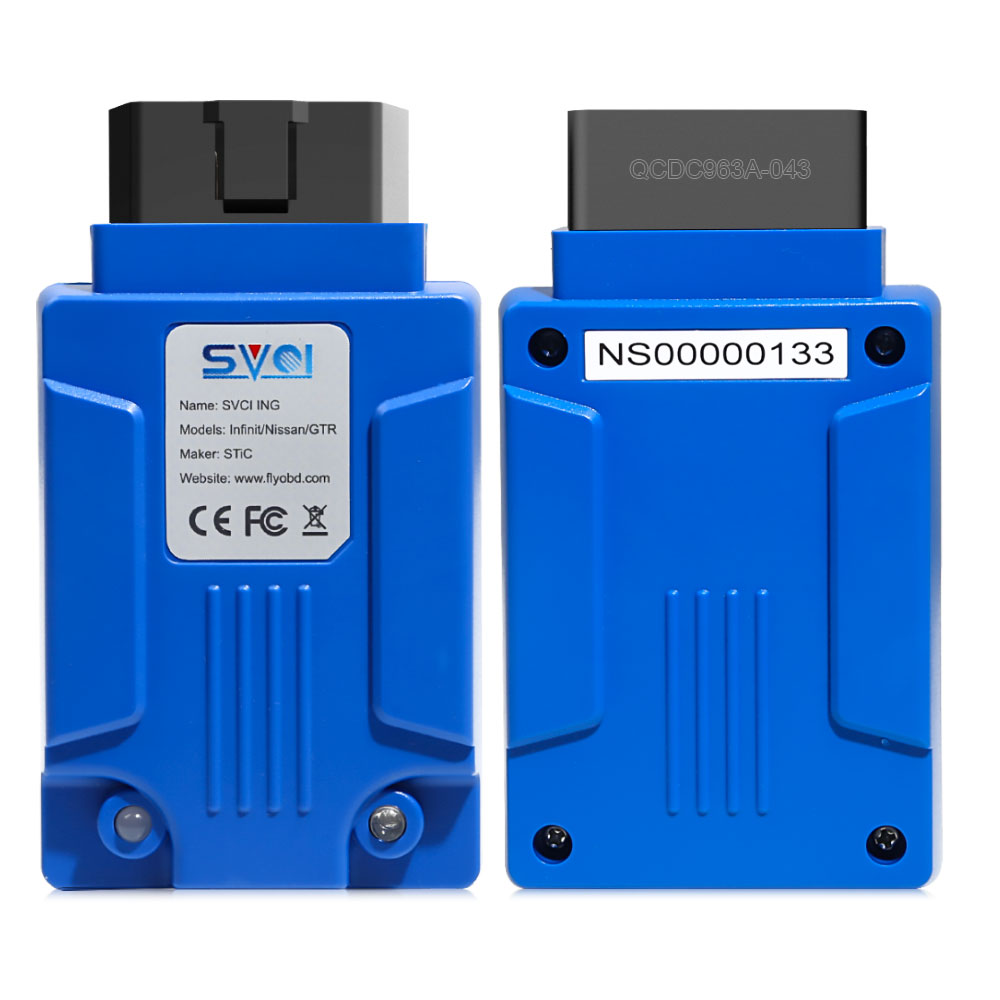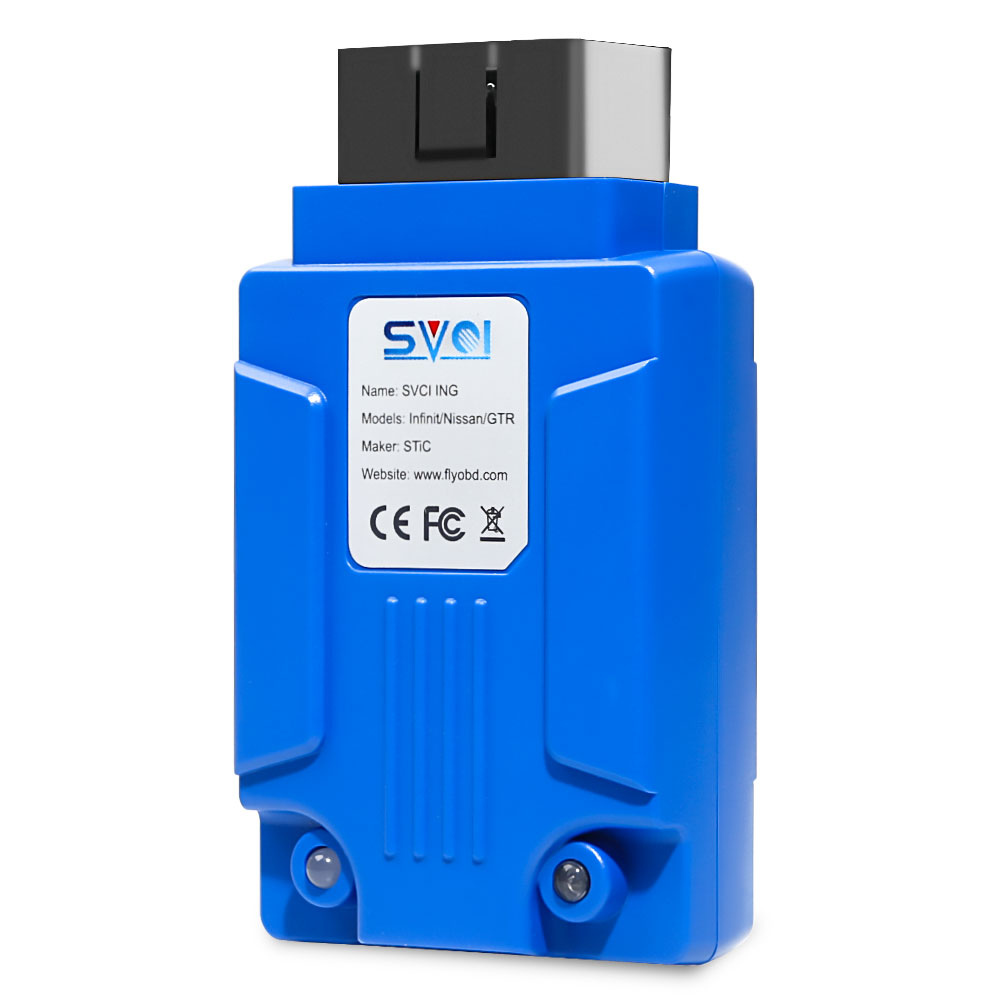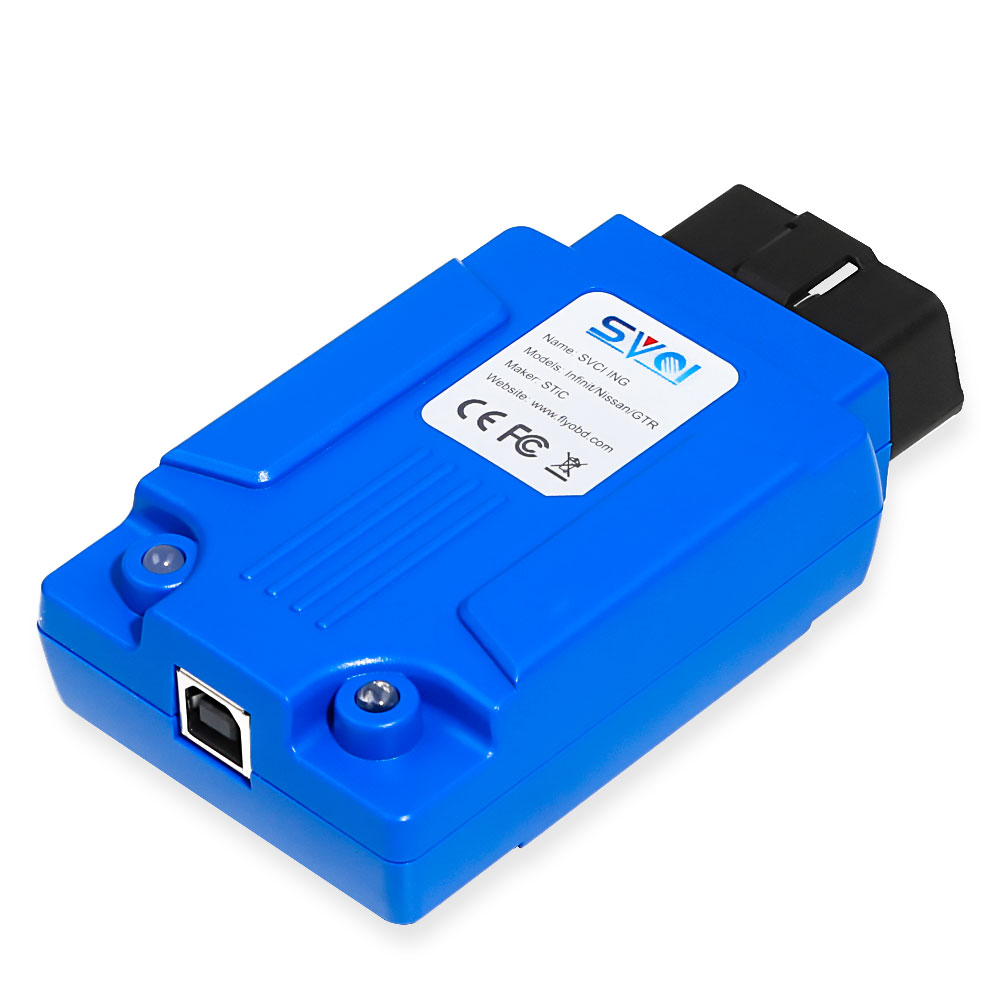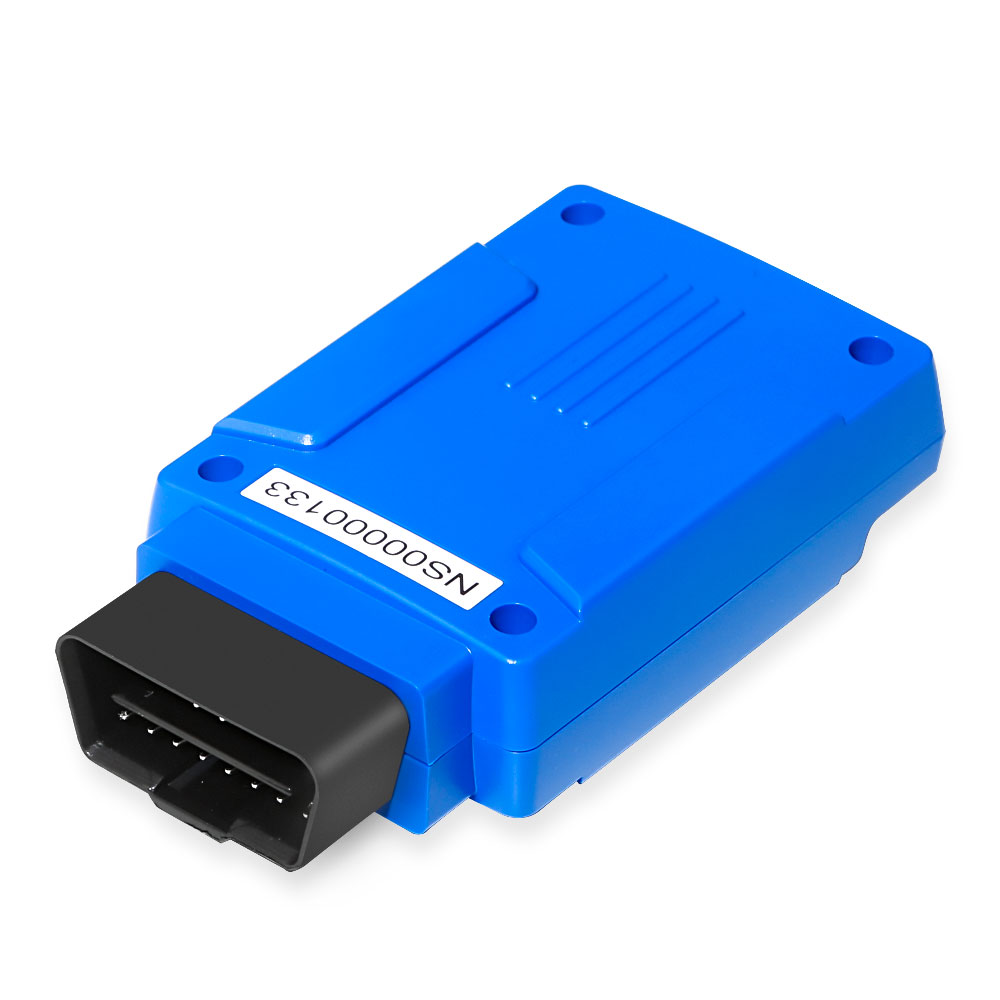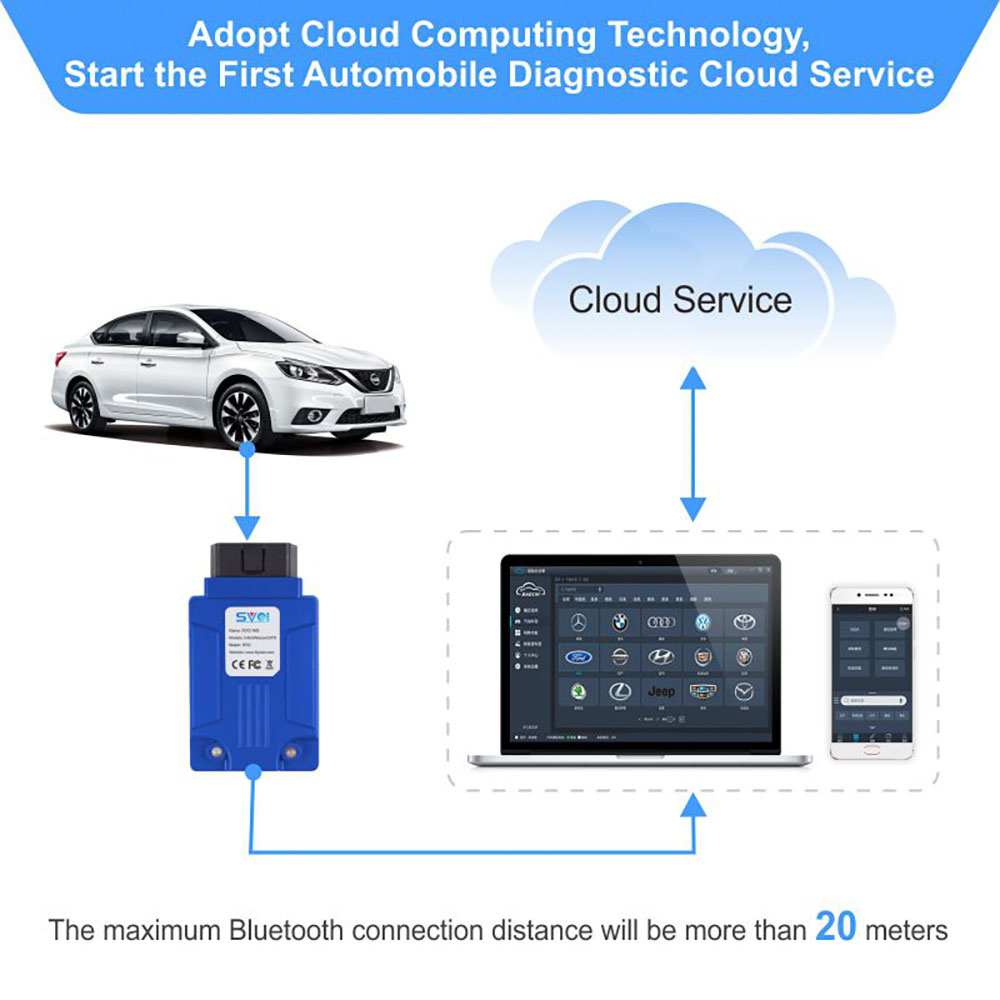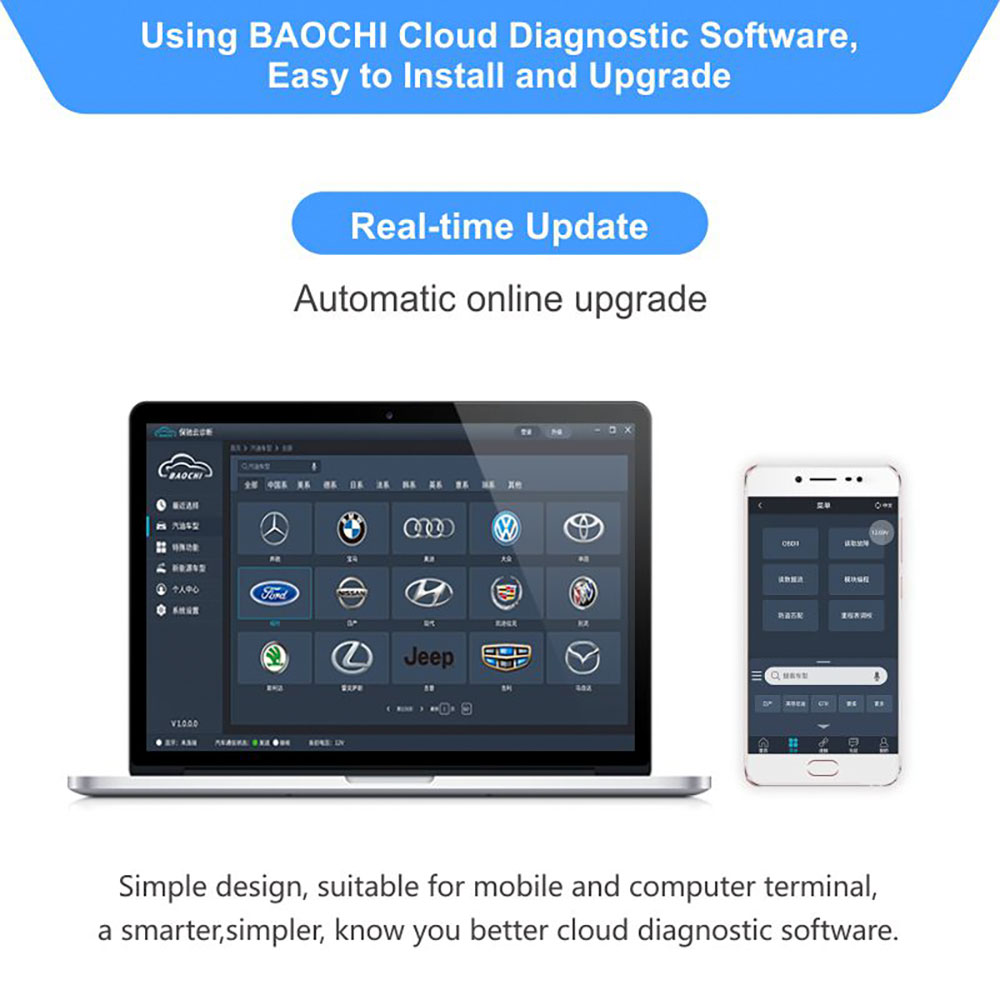 Description
SVCI ING Nissan Infiniti GTR Diagnostic Tools
SVCI ING (Infiniti Nissan GTR) = Consult III Plus + Security Card + GTR Card + Bluetooth 4.0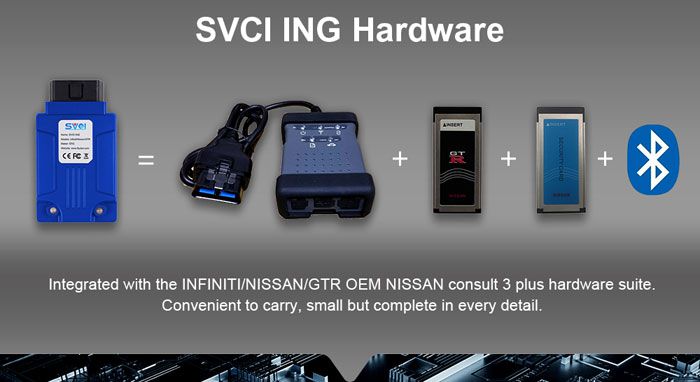 SVCI ING Infiniti Nissan GTR Scanner Feature:
1. Support all the INFINITI NISSAN GTR models ( 1996MY up to now ) diagnostic, immobilizer and programming functions
2. It was improved 500 % speed for programming modules than OEM Nissan consult 3 plus tool
3. More stable and zero mortality for modules programming
4. Support USB power supply and Bluetooth v4.0 connection.
5. Build-in security card and GRT card functions, immobilizer bypass password.
6. Provide mobile android software and Windows software ( BAOCHI cloud diagnostic )

7. Language: Chinese, English, Japanese

8. Operating System: Win7, Win8, Win10


Free Download SVCI ING Nissan BAOCHI Cloud Diagnostic PC Software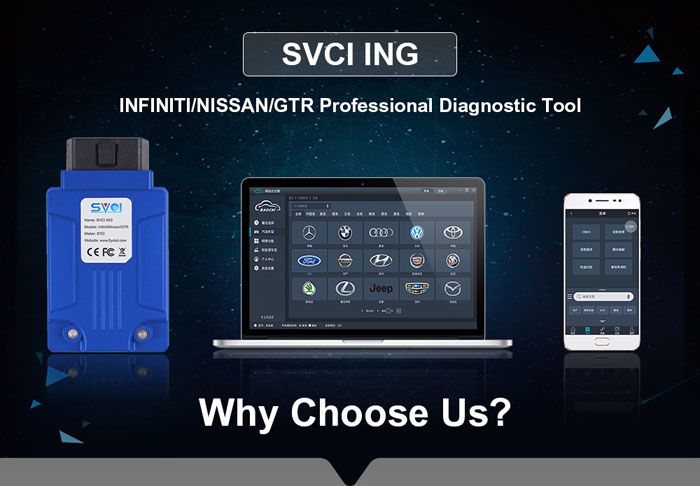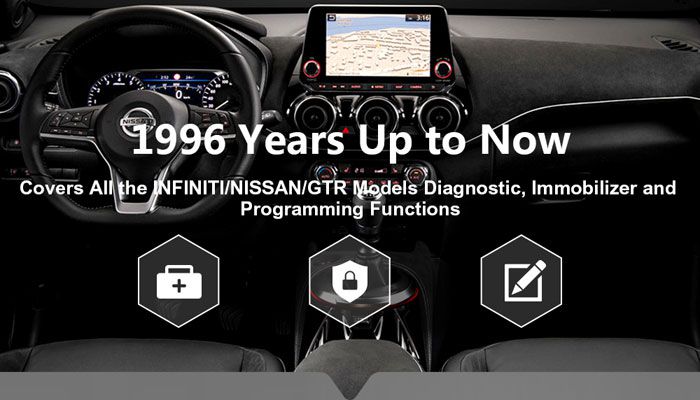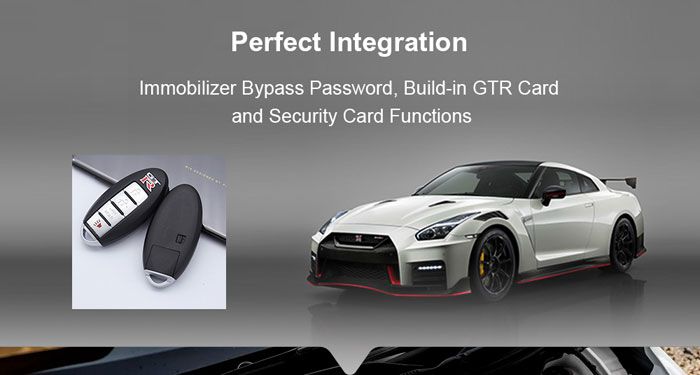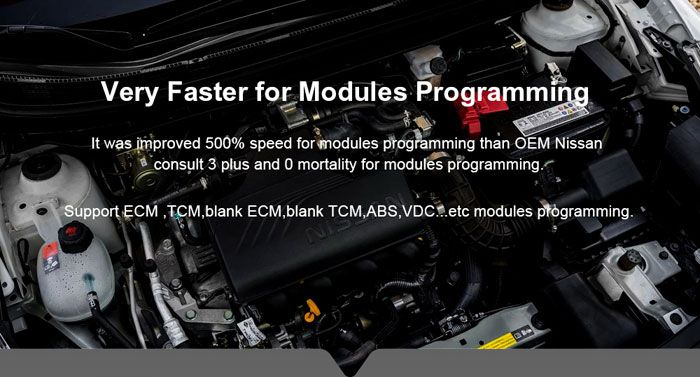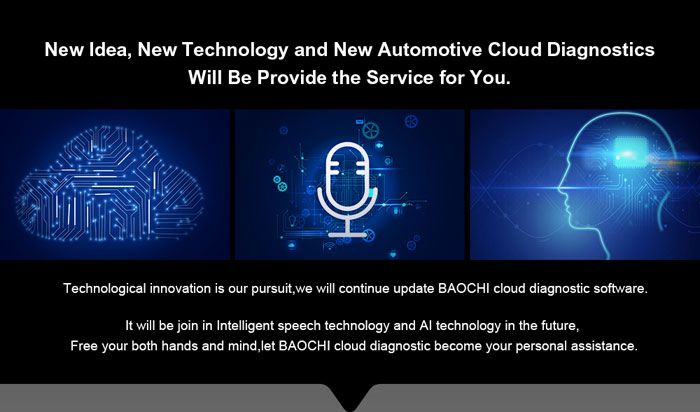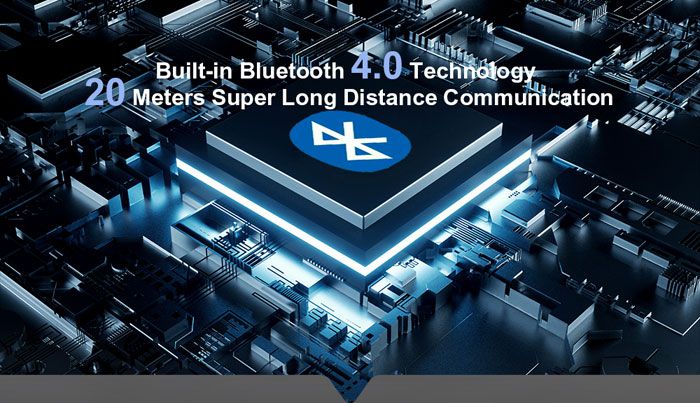 SVCI Nissan vs. Nissan Consult 3 Plus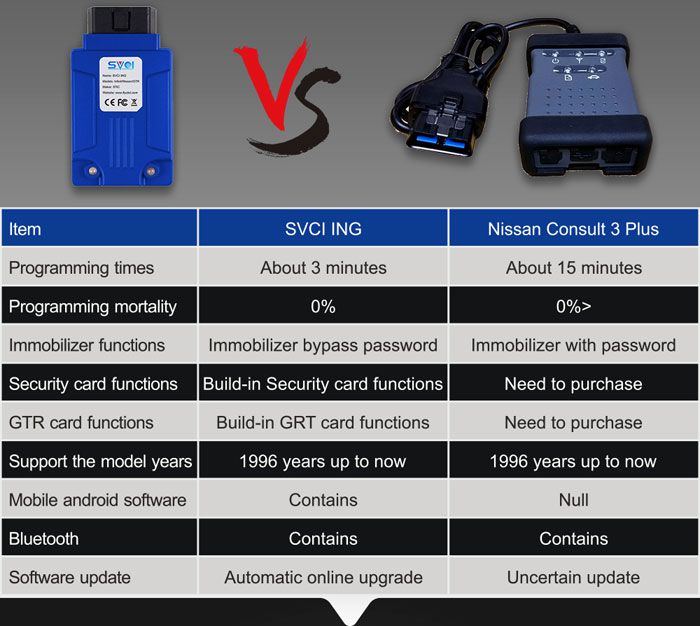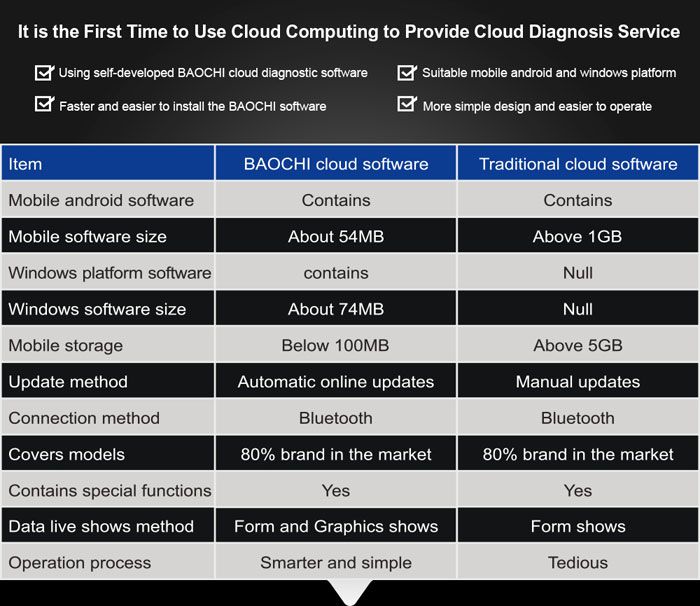 Package List
1pc * SVCI ING J2534 for Infiniti Nissan GTR Dagnostic Tool
1pc * 16-14 Connector
1pc * USB Cable
1pc * CD software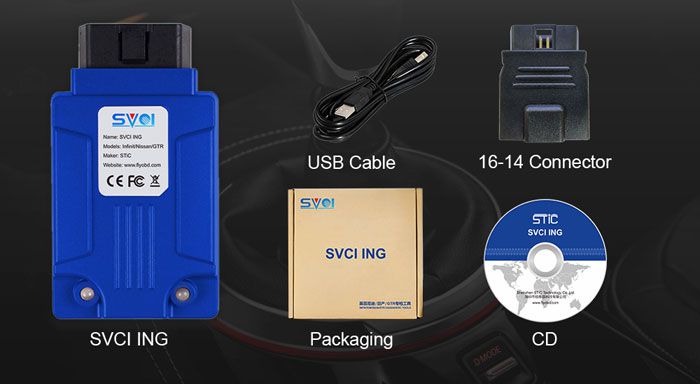 Reviews

12
#1 Nick Nick
Mar 9, 2021

The product is excellent all works
#1 travik travik
Jun 9, 2021

Ok , happy
#1 brian jørgensen
Jul 9, 2021

Very good fast delivery
#1 adam carter
Mar 9, 2021

Okay.
#1 evinaicubamma evinaicubamma
Apr 9, 2021

Product as advertised. Delivery superápida. Recommend to everyone.
#1 metin bingoer
Jun 9, 2021

The goods were sent quickly.
#1 tomasz szymenderski
May 9, 2021

Good seller! Super fast shiping! this V1.7 SVCI ING Infiniti/Nissan/GTR Professional Diagnostic Tool Update Version of Nissan Consult-3 Plus is good quality, working very well
#1 cheaprings aifseng
Mar 9, 2021

Everything's okay.
#1 Reextriaste Reextriaste
Jul 9, 2021

Everything came in time, packed well.
#1 mhaluckmantames OLIVIER
Apr 9, 2021

Great quality product delivered very fast
Previous: Universal Car Truck H4 3600LM 70W LED HeadLight H/L Beam Lamp 6000K 7500K integrated