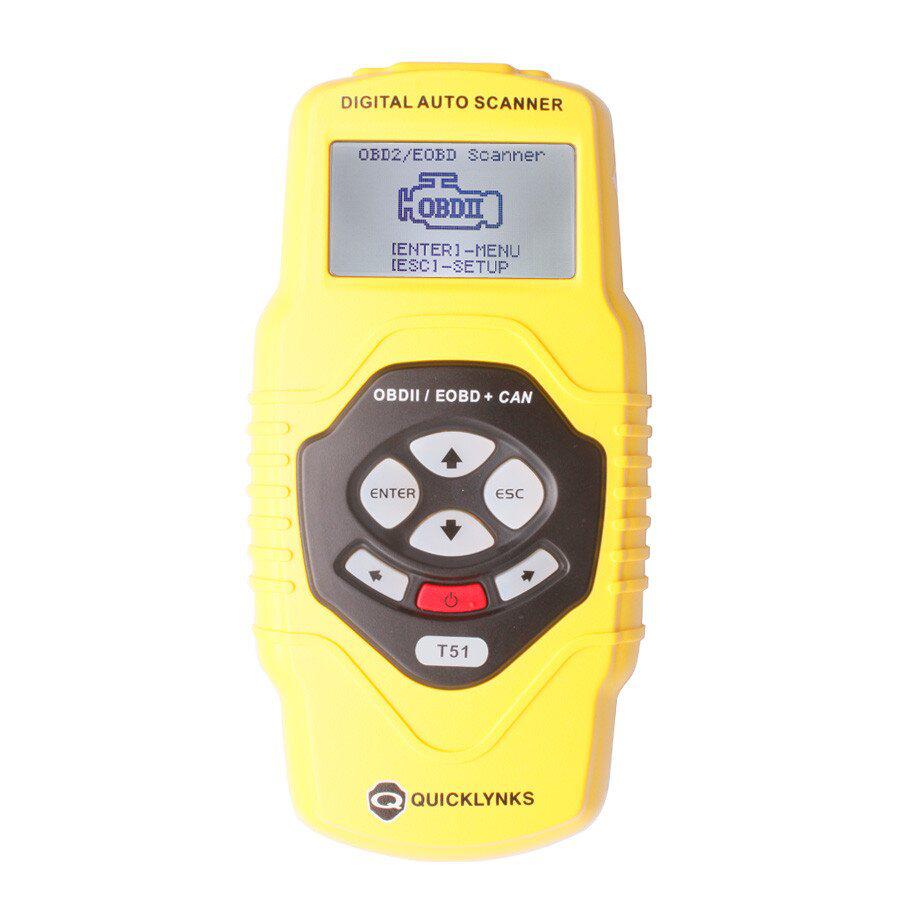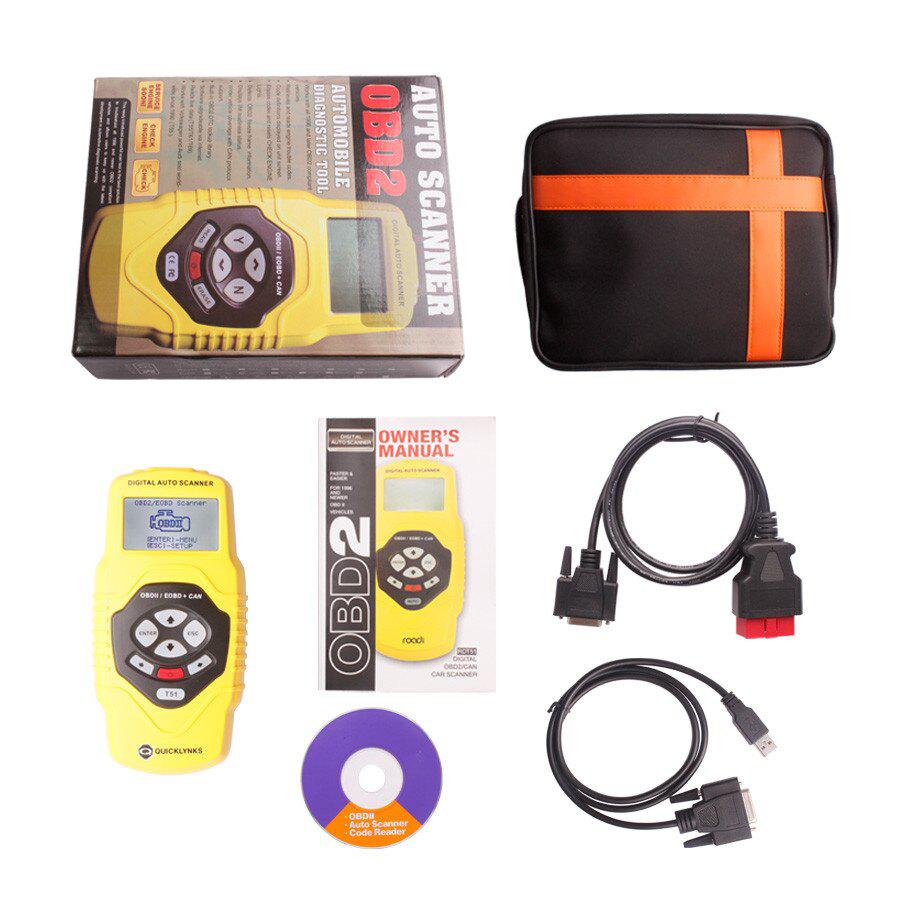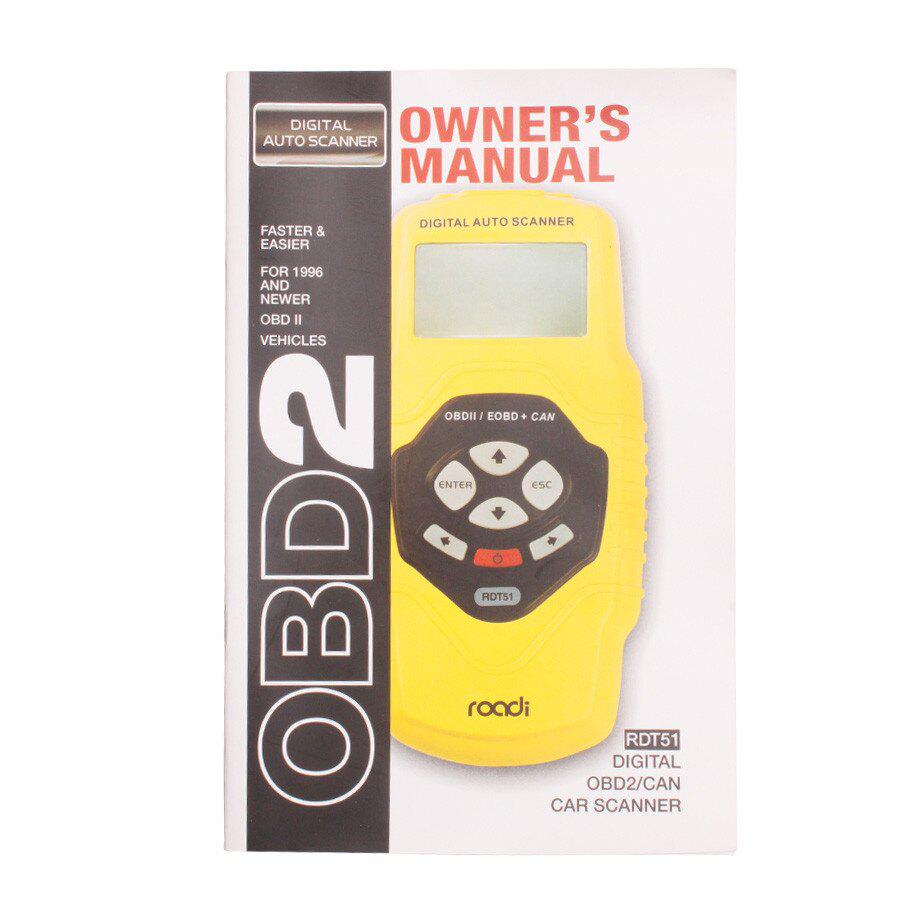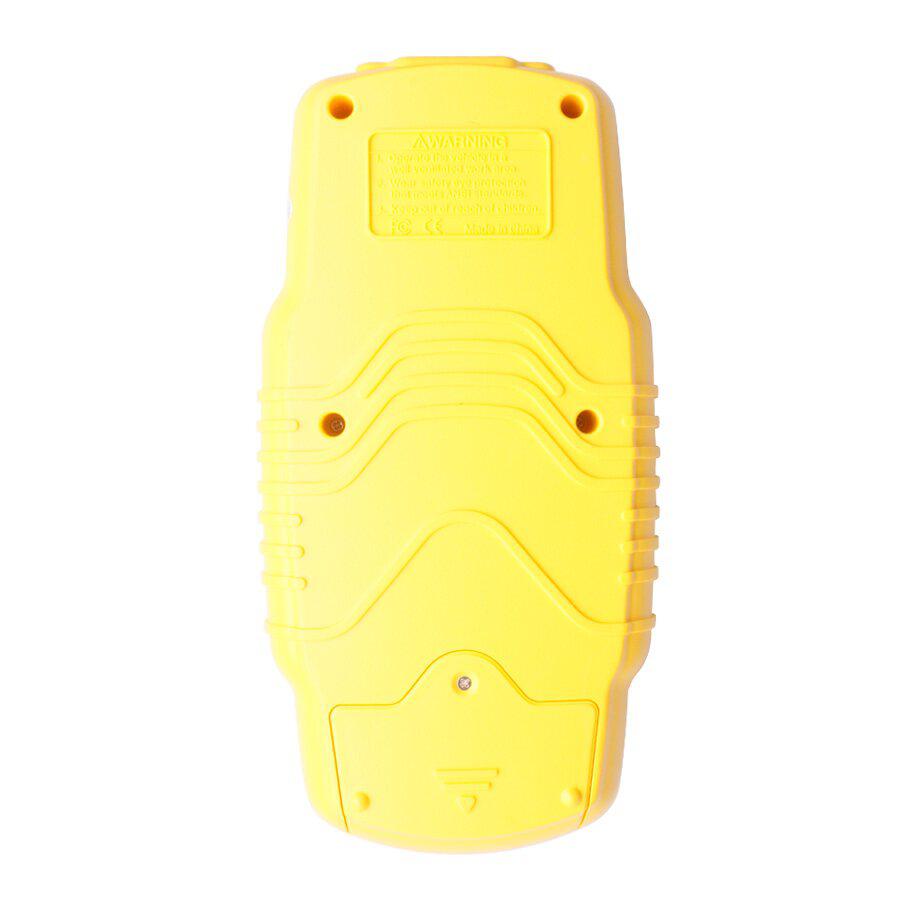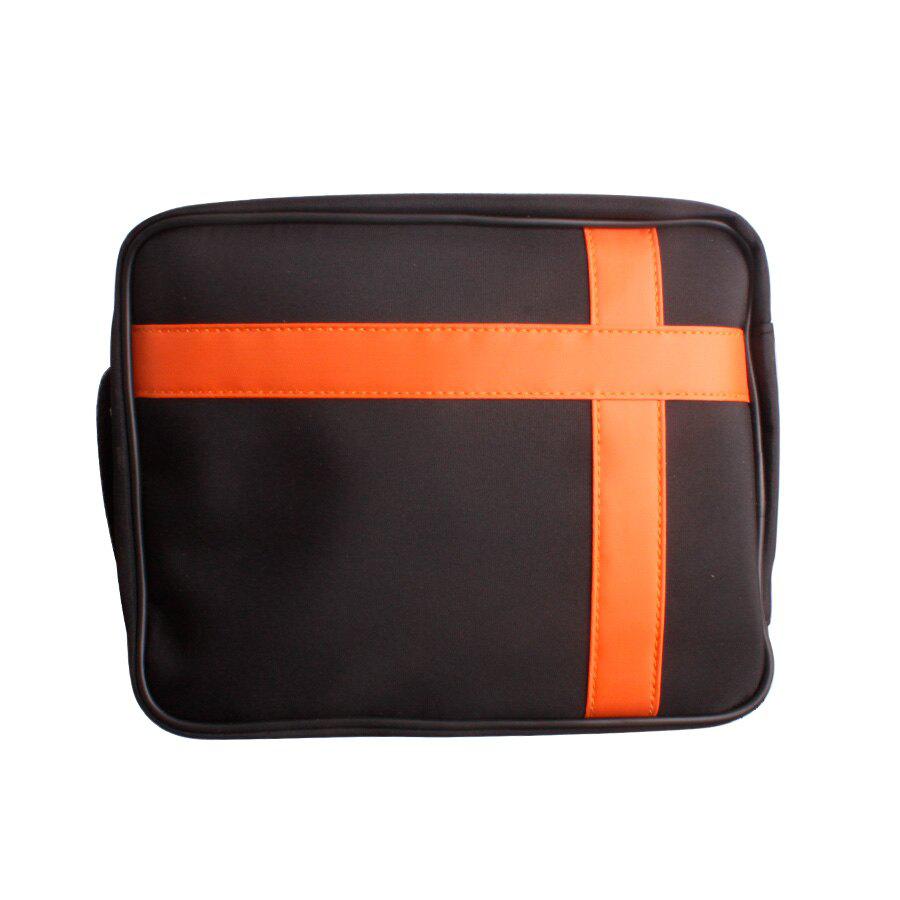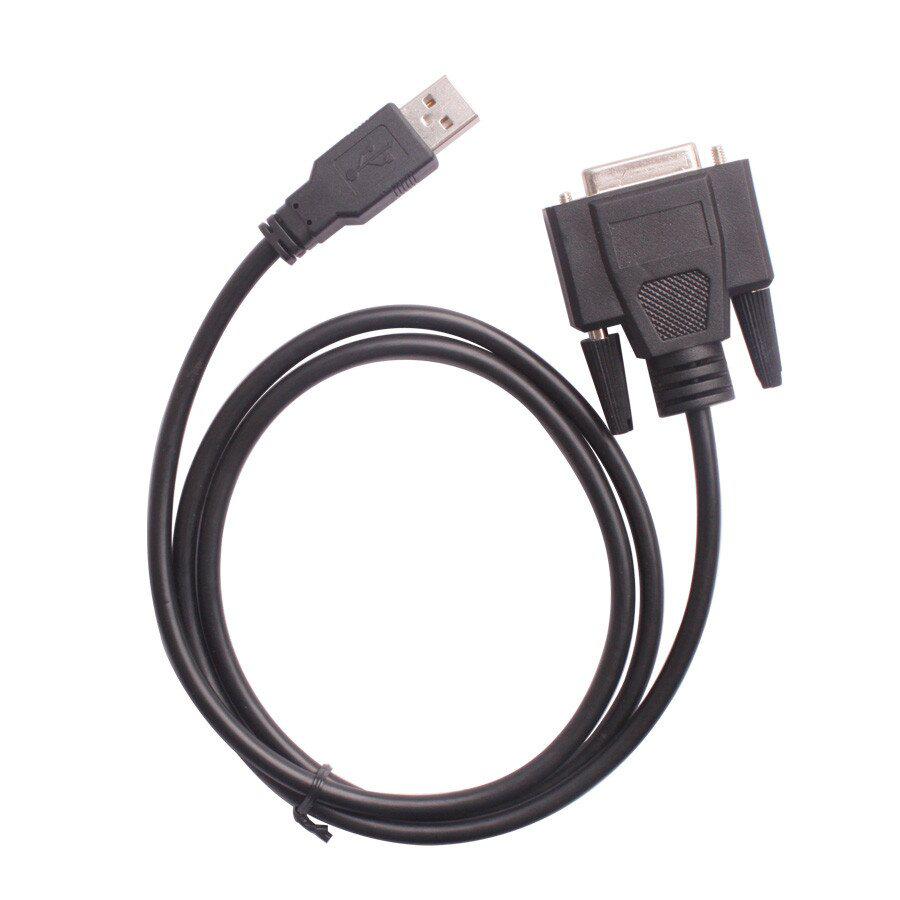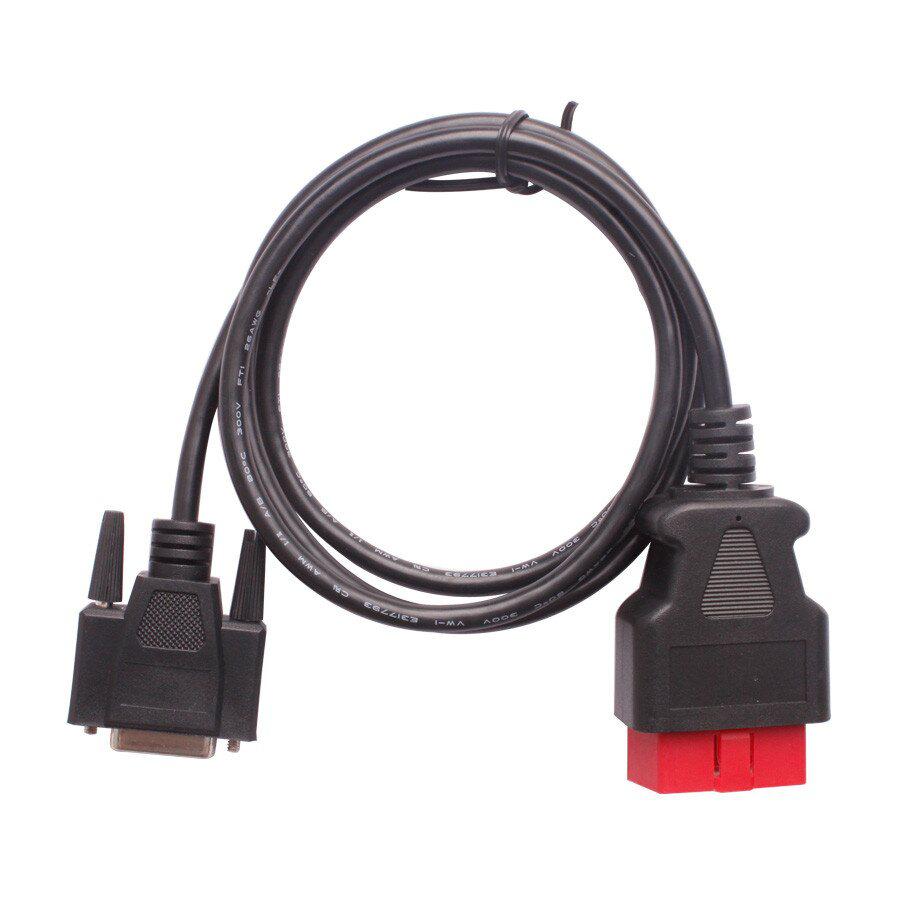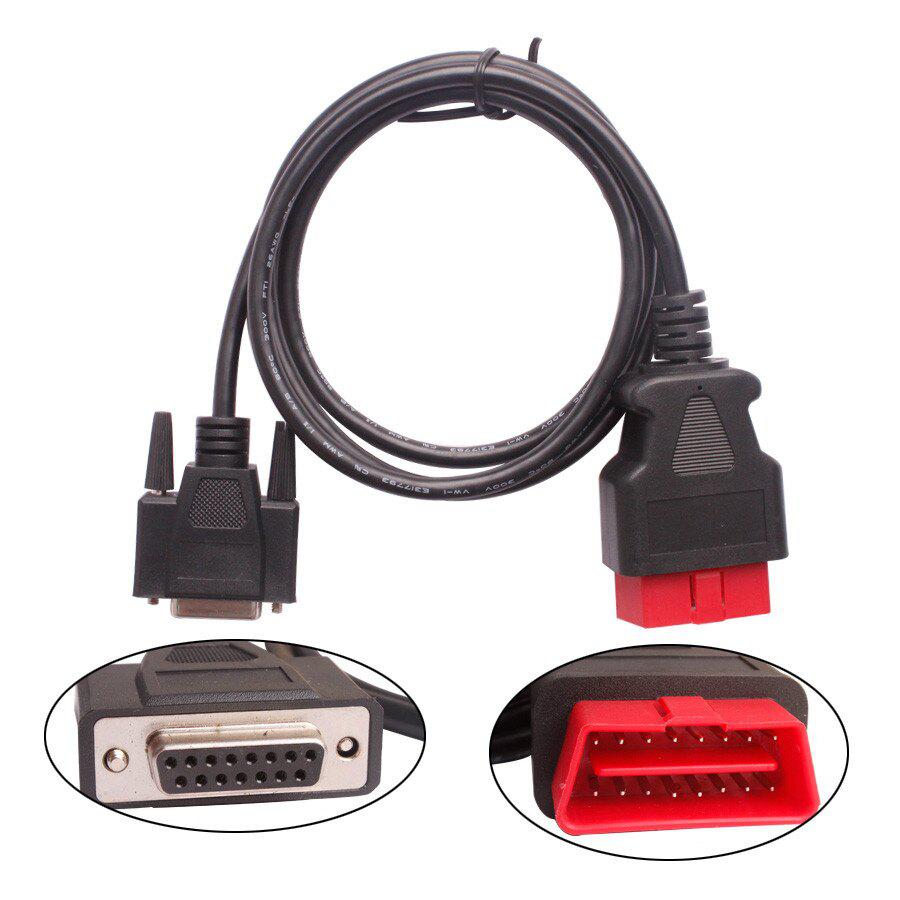 Description
Auto Scanner OBDII EOBD JOBD Can Car Scanner T51 Online Update Support Multi-languages
Top 4 reasons to get obdii scanner T51:
1.Multi-Languages: English, French, German, Spanish, Dutch
2.Online Updatable
3. Support CAN-Bus protocal
4.
Update Online
Online Update Tips:
1. Open
Offcial Website
2. Log Name: l2h5s9x8c0b3d
3. password: i8a0j3b6e2h9f8v
Features of Product:
1. I/M Readiness Status
2.Freeze Frame Information
3.Retrieves VIN
4. Large LCD display
5. More 7-keypads for quick operation.
6. Memory / battery backup
7. Detachable
OBD2
cable
Functions:
1. Reads and identifies DTCs (Diagnostic Trouble Codes) : Generic Codes (P0,P2,P3,U0) and Manufacturer Specific Codes (P1,P3,U1)
2. Erase touble codes
3. Supports VPW+PWM+ISO9141+KW2000 protocals
4. Supports CAN (Controller Area Network) Protocol
5. Reviews
OBD2
monitor and I/M (Inspection and Maintenance) Readiness Status
6. Detects OBD2 Freeze Frame Information
7. Retrieves VIN (Vehicle Identification No.) on 2002 and newer that support Mode 9
8. Resets Check Engine Lights / MIL ( malfunction indicator lamp) Status
9. On-line Updates Software with a standard Windows PC
10. Displays DTCs and definition both on unit screen
11. Large LCD display (128 x 64,backlit) with adjustable contrast
12. Up to 7 Keypads for easy operation.
13. Auto-save at off-vehicle status and one year warranty.
14. Detachable and replaceable 16-pin OBD2 cable
Specifications:
Display: Backlit, 128 x 64 pixel display with contrast adjustment.
Operating Temperature: 0 to 50C (32 to 122 F).
Storage Temperature: -20 to 70C (-4 to 158 F).
Power: 8 to 16 Volts provided via vehicle battery.

Vehicle Coverage:
All OBD2 & EOBD & JOBD compliant vehicles with a 16-pin Interface(include all 1996 and newer cars, light trucks and SUVs sold in the UnitedStates,all 2000 and newer sold in the Europe ,Japan and Asian Area) CAN, VPW,PWM,ISO9141,KW2000 protocals compliant vehicles(including those equipped with the next-generation protocol Control Area Network.)
Car List( available after test):
European Cars:
Alfa Romeo
Audi
BMW
Citroen
Ferrari FIAT
Jaguar
Iveco
Lamborghini Lancia Lotus
Land Rover
MAN Maserati Merceder-
Benz
MINI
Peugeot
Porsche Renault Opel/Vauxhall
Saab
Scania
Seat
Skoda
VW
Volvo Smart
Janpanese and korean Cars:
Honda
Hyundai
Isuzu
Daewoo Daihatsu Toyata
Ssangyong Subaru Suzuki
Kia
Lexus
Nissan
Mazda
Mitsubishi
American Cars:
Buick
Pontiac Ford
Chevrolet Cadillac
Chrysler
/Jeep
GM
Rover Dodge

Accessories Included
1. User's Manual (Instructions on tool operations)
2. CDs (Includes user's manual, DTCs lookup library and etc.)
3. OBD2 Cable (Works between OBD2 tool and vehicle)
4. USB Cable (Used to update the scan tool)
5. Carry Case (A nylon case to store the whole set scan tool)
Previous: CAN OBD2/EOBD VAG Code Reader T45 Multilingual One Year Warranty
Next: CAN OBD2/EOBD Code Scanner T61 Multilingual and Updatable