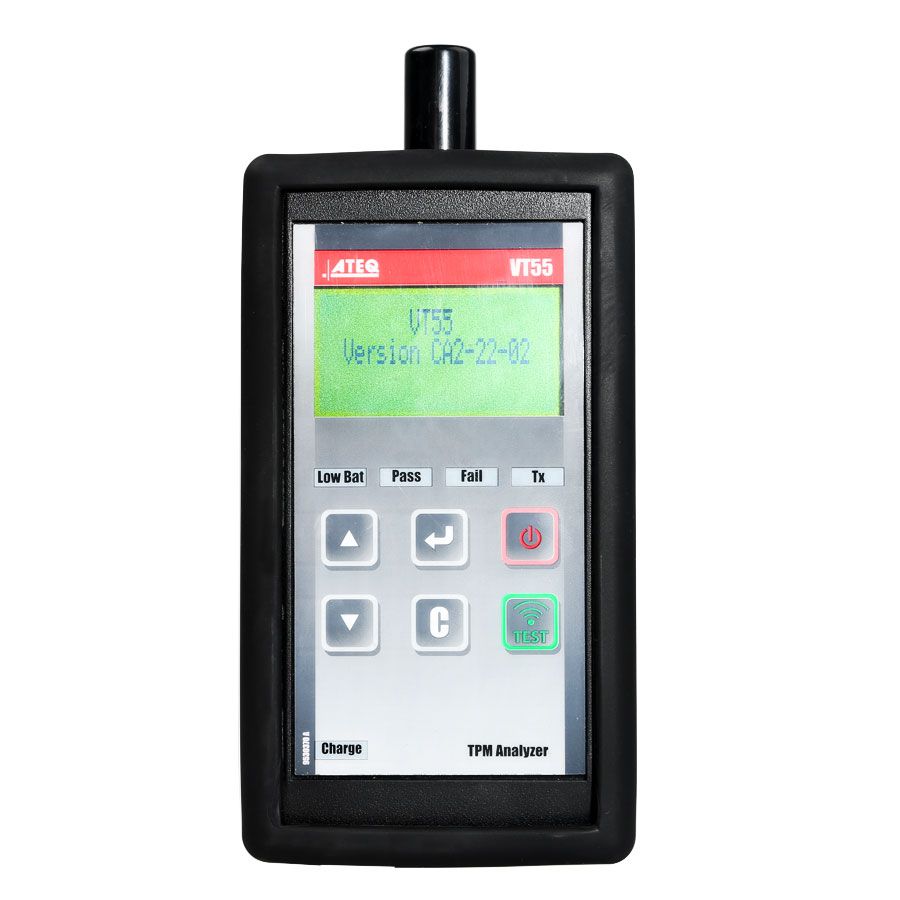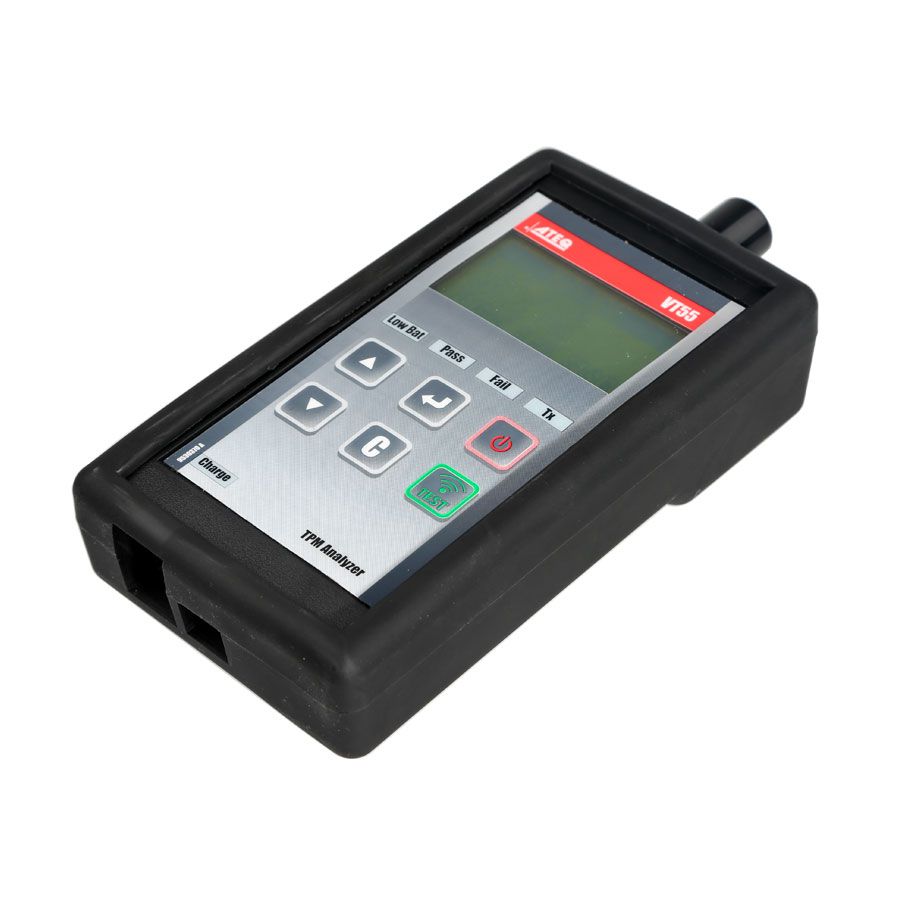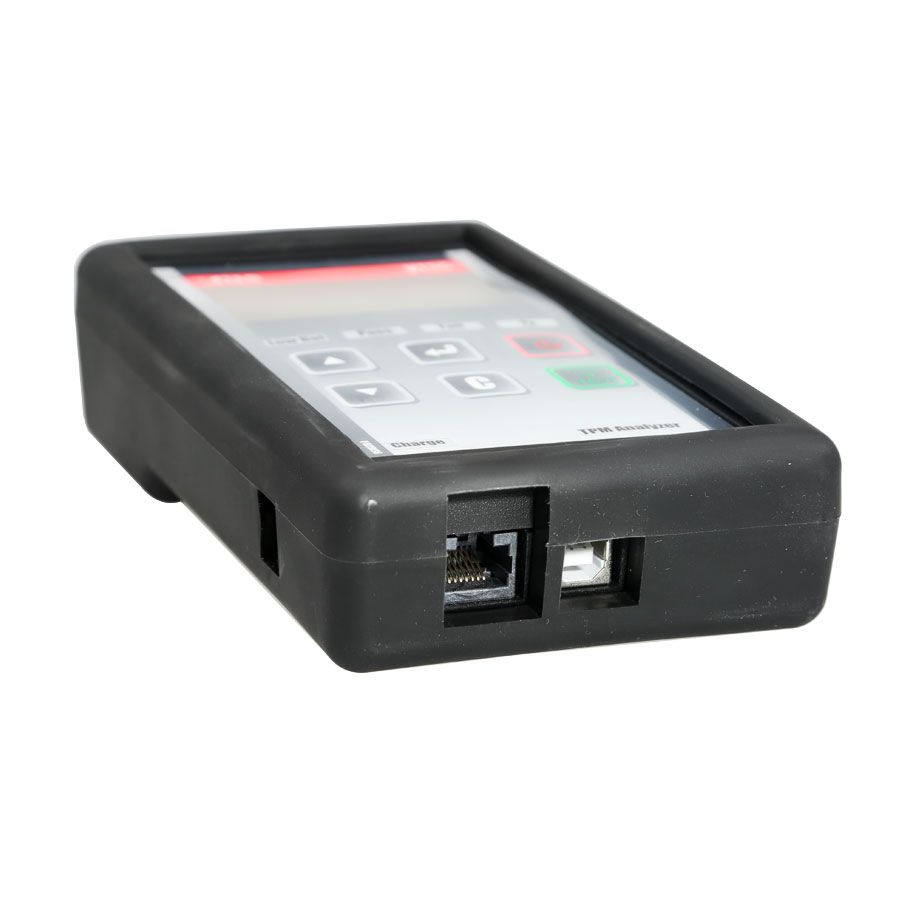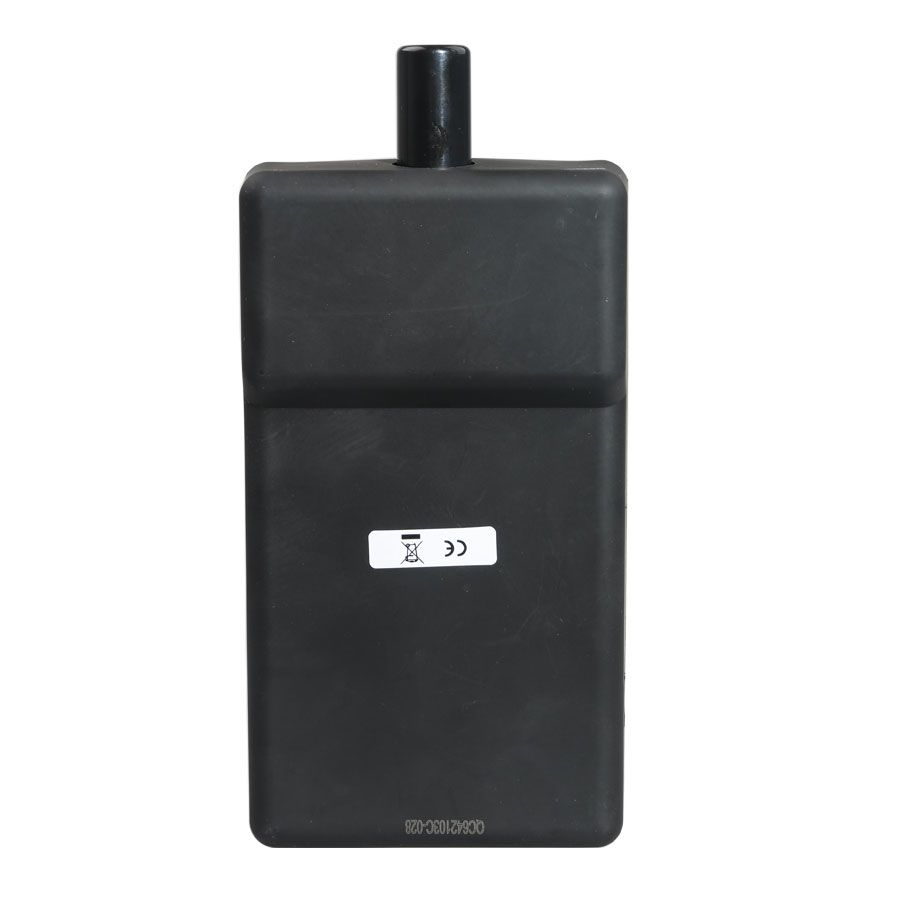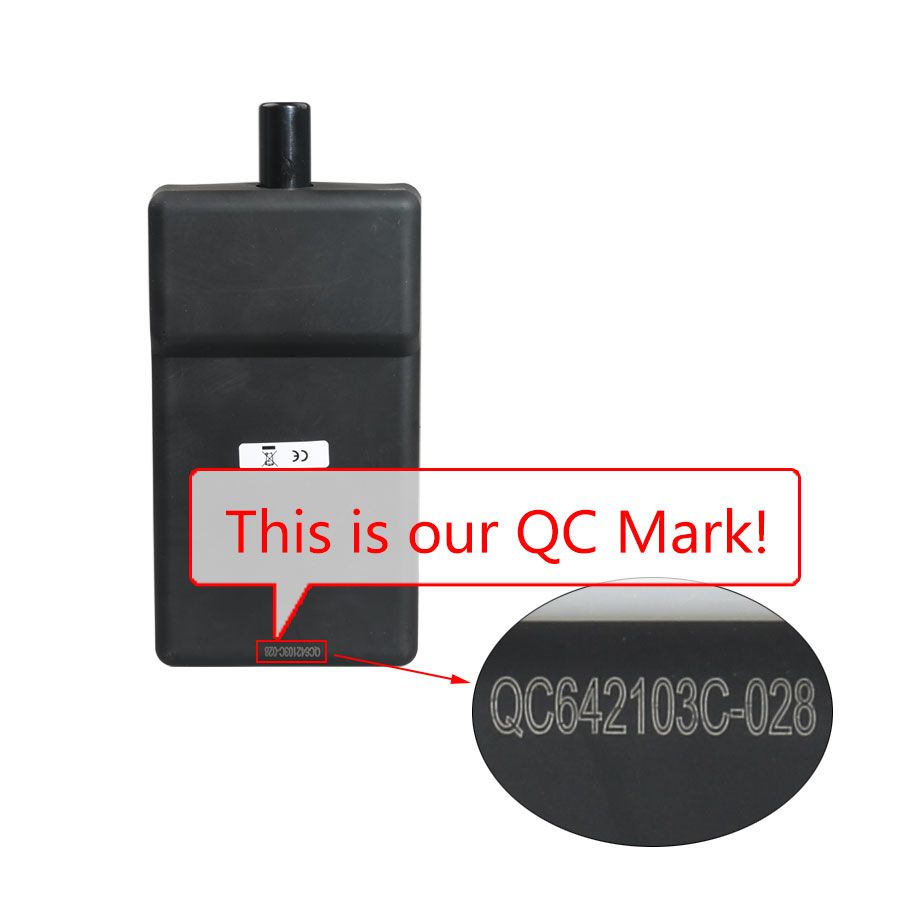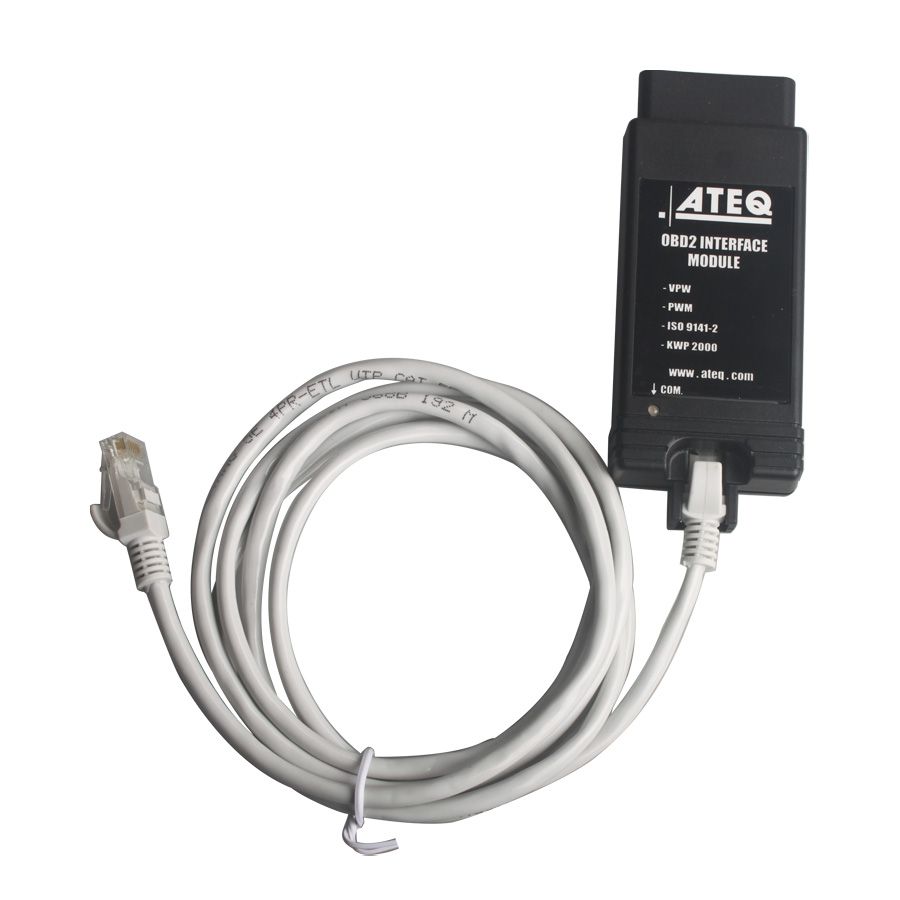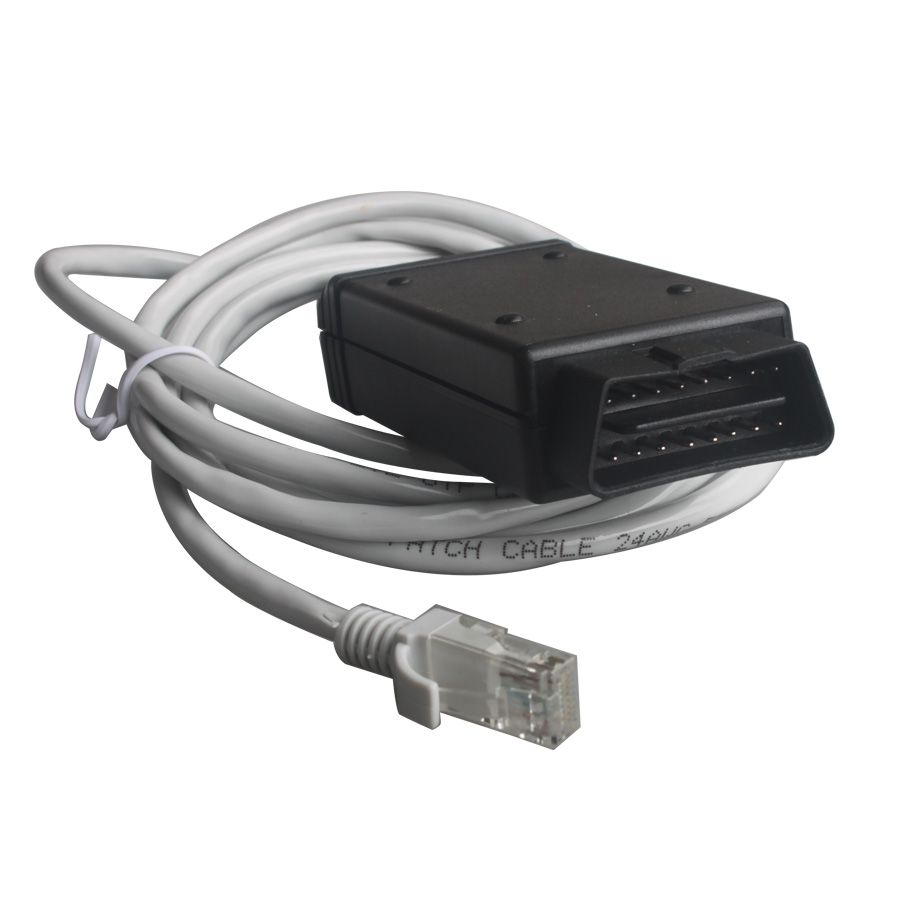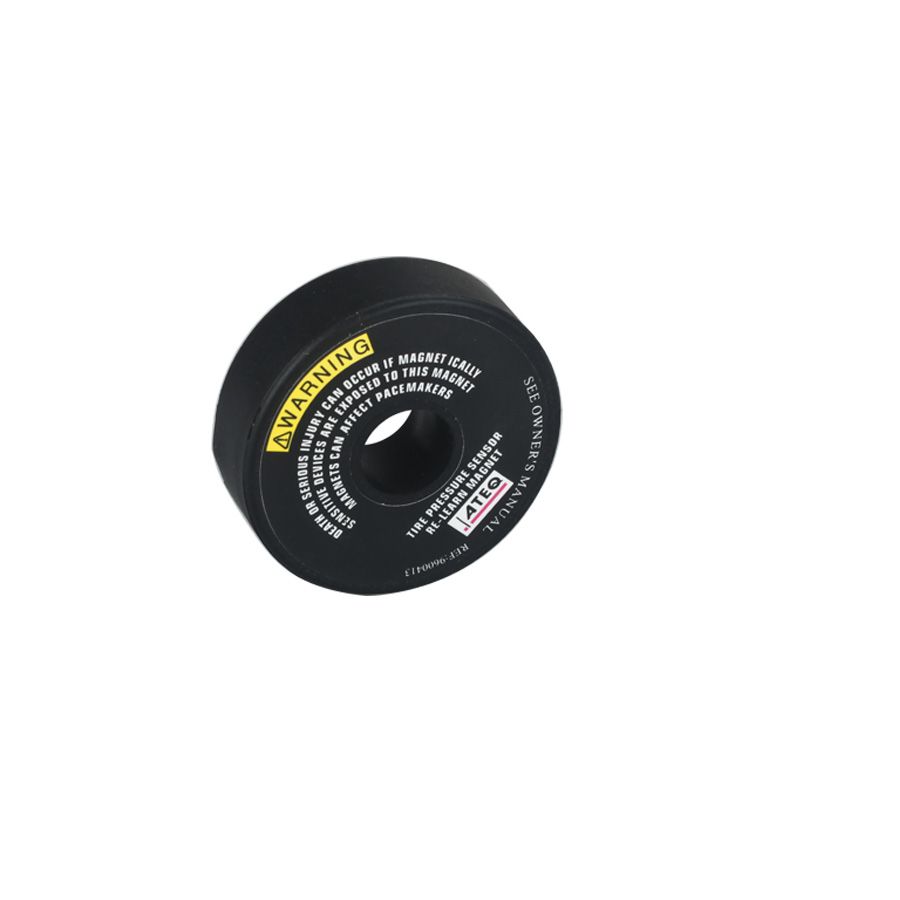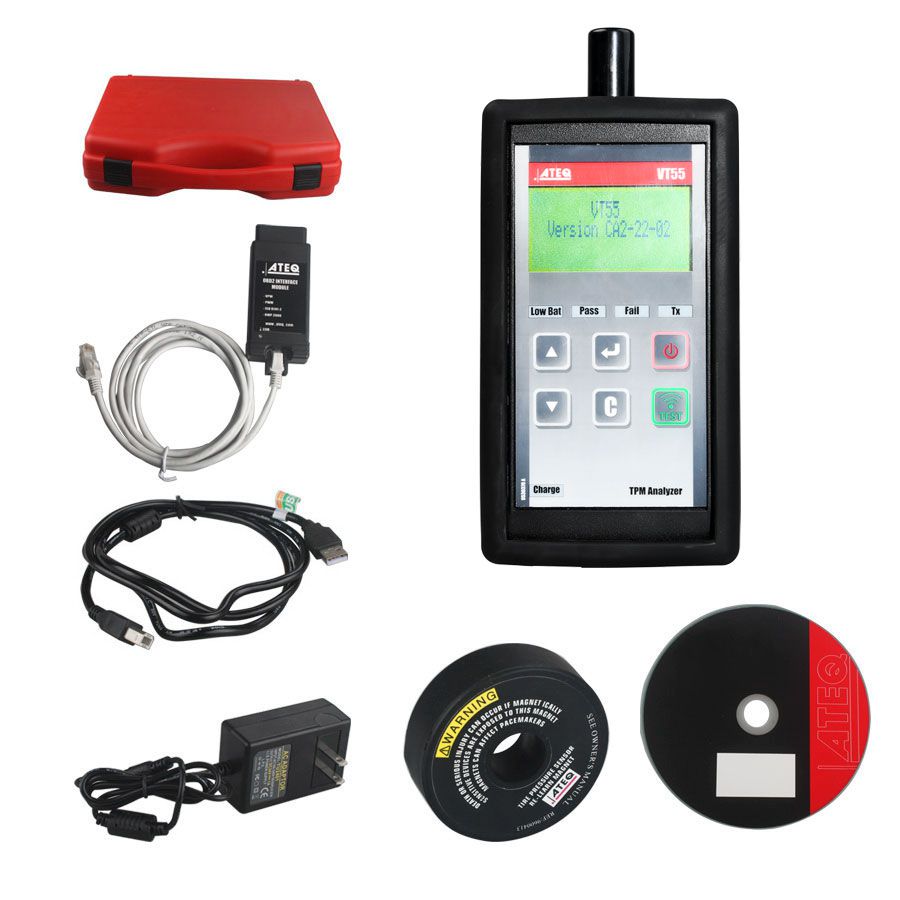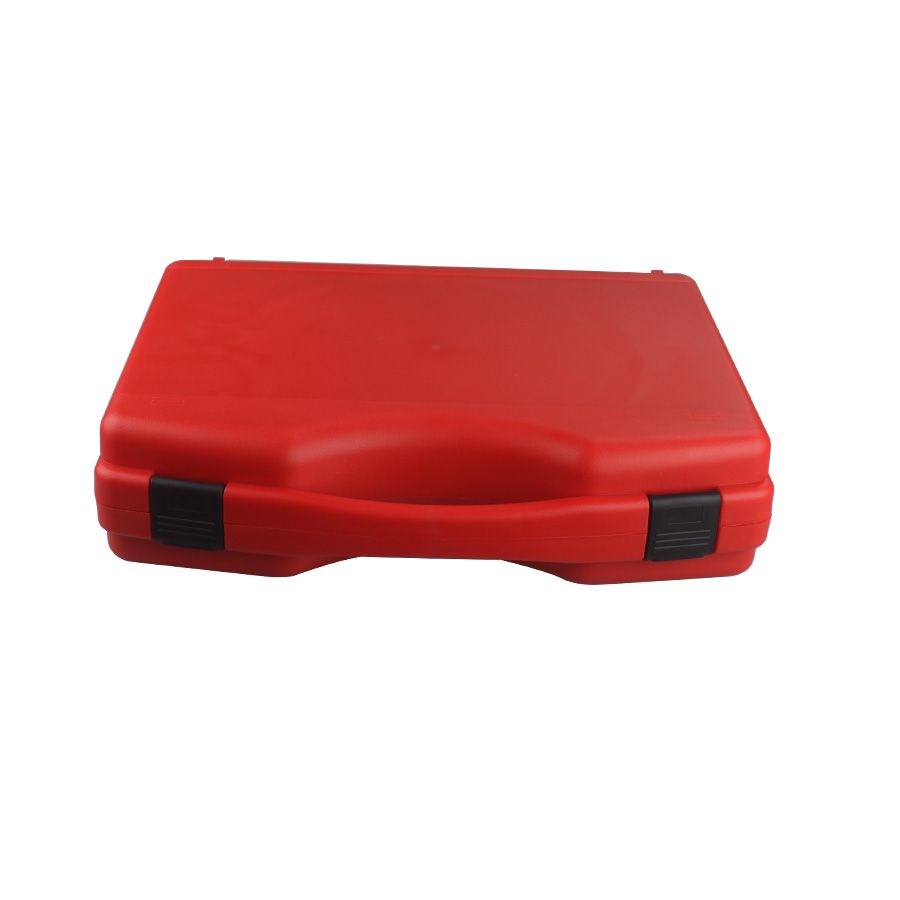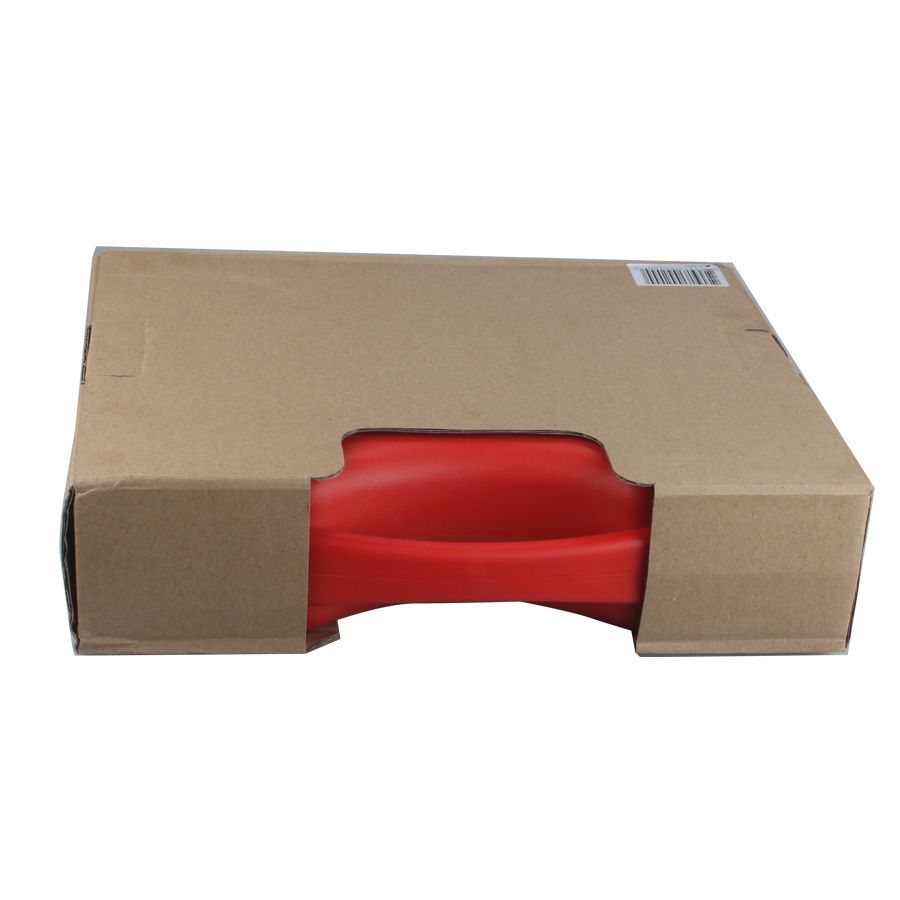 Description
ATEQ VT55 OBDII TPMS Diagnostic Tool
On top of the US manufactured vehicles, the ATEQ's VT55 OBDII reprograms Asian or European vehicles (including Toyota,
Honda
,
Nissan
,
Hyundai
,
Kia
,
Mitsubishi
, etc) which do not feature a
TPMS
self reprogramming software.
ATEQ VT55 OBDII kit includes a universal OBD connector which connects to the vehicle ECU via CANbus and K-line.
Tecnicians only need to select the make of the vehicle and press the START button. It is that easy and fast to accurately activate and decode TPMS sensors and display their data or any faults they may have.
ATEQ VT55 Compare with other TPMS tools: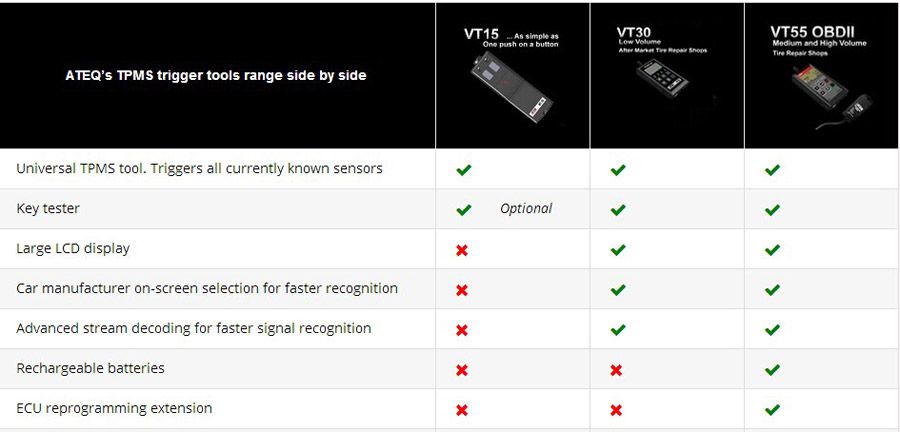 ATEQ VT55 Supported Protocol:
VPW
PWM
ISO 9141-2
KWP2000
ATEQ VT55 OBDII TPMS Diagnostic and Programming Tool Features:
ATEQ's VT55 OBDII is a universal TPMS sensor activator that can also program the vehicle ECU, if required. Compatible with all currently known TPMS sensors, it has a built in synchronization software which ensures that it stays up-to-date with all the new TPMS sensors introduced every year. Designed to last in forceful environments like tire repair shops, the VT55 OBDII can handle high volume testing throughout the day due to its rechargeable battery. The VT55 OBDII is equipped with the latest advanced stream decoding technology that can trigger and decode sensors much faster and more accurately than previous generation devices.
The VT55 OBDII triggers all newly mounted TPMS sensors, reprograms the vehicle's ECU and turns the warning light off. The VT55 OBDII uses the relearn option of the vehicle ECU software, if available, or uses the OBD connector whenever required. ATEQ's VT55 OBDII decodes the sensor data and ensures that the correct
Tire Pressure Monitor
ing Sensor is being read and that the RF transmission isn't coming from key fobs or other sensors.
The process allows the operator to display the data on screen but also to transfer it to a PC and print out results to show the customer which TPMS sensor is faulty and why.
The VT55 OBDII tool displays : sensor ID, pressure, battery status, temperature, accelerometer etc.
VT55 OBDII's OBD software is compatible for all Asian and European vehicle brands that require OBD synchronization and its software is updateable by using a standard USB cable connected to a PC. Our very simple PC interface guides the user through a minimal number of steps. An upgradable TPMS tool has never been so important as new
Tire Pressure Monitor
ing Sensors are being fitted to new car models at an increasing rate.
Valise-VT55ATEQ has a dedicated team that tracks all new TPM Sensors introduced on the market and that makes sure that ATEQ's TPMS tools can be updated with those sensors months or years before they actually reach your garage.
You will NOT find a better service anywhere else, as ATEQ also supplies car assembly plants which gives us access to new TPMS protocols long before anyone else can.
The VT55 OBDII comes equiped with an OBD universal connector, a charger for its battery, a rubber protection and carrying pouch, a magnet to trigger certain models of TPM sensors

How to test a remote control:

Power up the tool and select RKE TEST in the main menu.
Select the car manufacturer.
Press the key fob and wait for the result to display on the screen.

Package including:

1pc x ATEQ VT55 OBDII TPMS Diagnostic Tool
1pc x Charger
1pc x USB Cable
1pc x Magnet
1pc x CD
1pc x OBDII Programmer
Reviews

15
#1 André Gabriel
Mar 9, 2019

Received it, but not tried it yet
#1 lee revil
Apr 9, 2019

Is ok!
#1 ronarit ronarit
Dec 9, 2018

Fast delivery, the machine good quality. Investment zwróciła after first use. Recommend.
#1 Donna Pacho
Mar 9, 2019

Very good… Super fast
#1 Endrit Kajtazi
Jan 9, 2019

Best saler, very helpful
#1 laurent guidoux
Apr 9, 2019

Will be than to check, i will add. So everything is wonderful.
#1 Piotr Mierzwa
Nov 9, 2018

Thank you very much just as I want this ATEQ VT55 OBDII TPMS Diagnostic and Programming Tool Support All Vehicles is good quality, working very well
#1 Ruslan Khabyuk
Jun 9, 2018

Everything is fine
#1 kostas pavlidis
Jun 9, 2018

Ok. Thank you very much.
#1 abdelwahed mekaoui
May 9, 2018

fits my machine perfectly
Previous: FOXWELL NT644 PRO Full System OBD2 Scanner Code Reader ABS SRS DPF EPB Oil Reset Professional ODB2 OBD2 Auto Car Diagnostic Tool