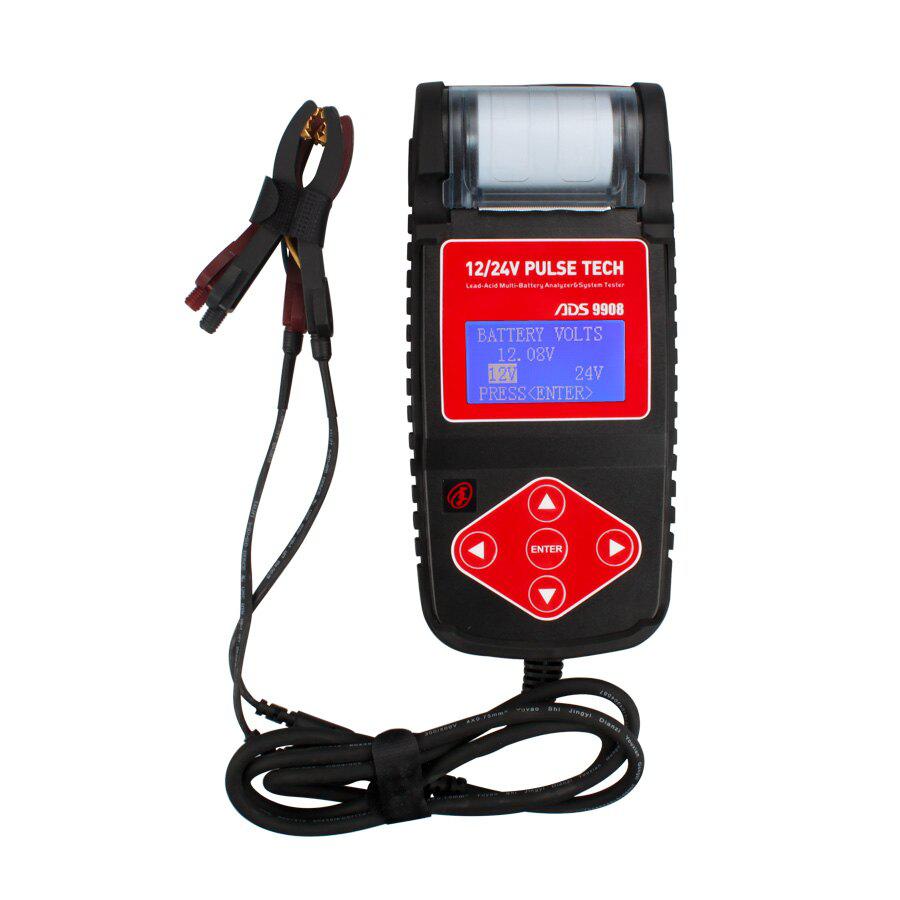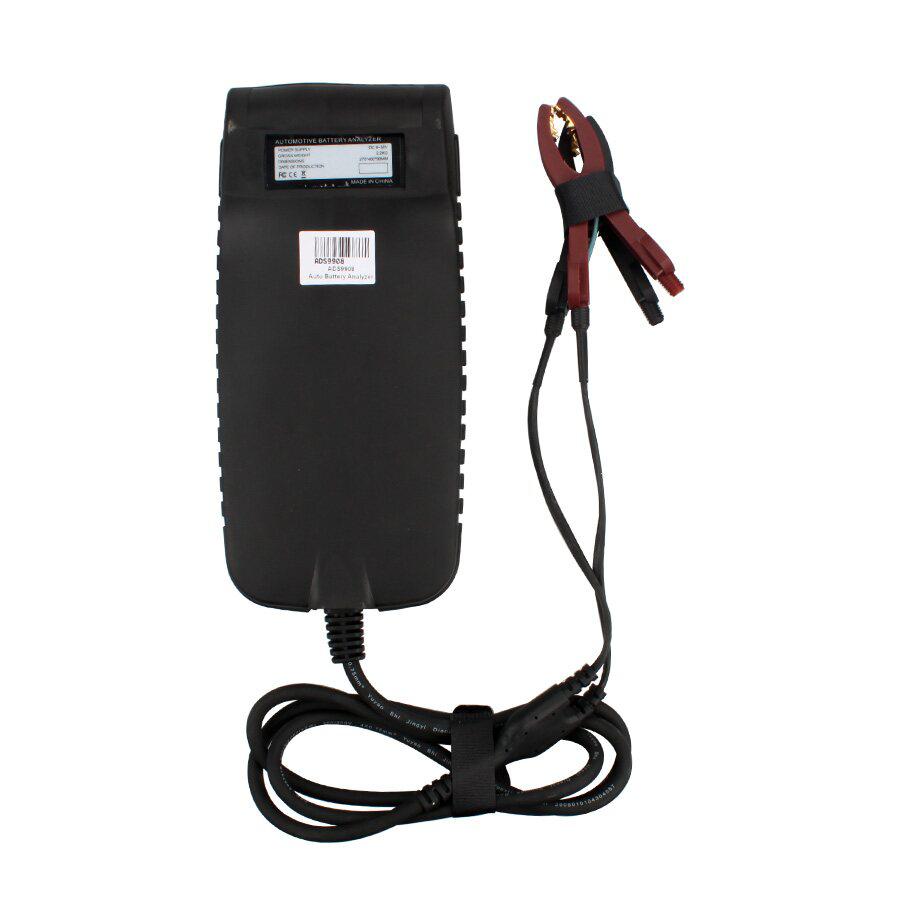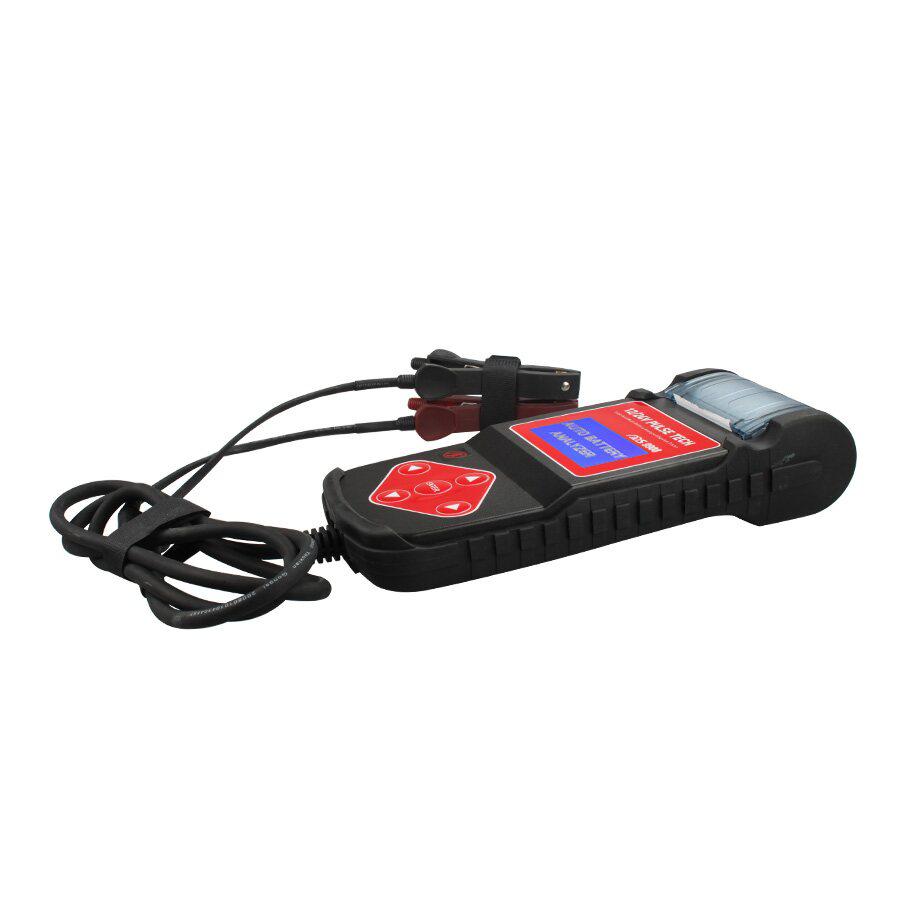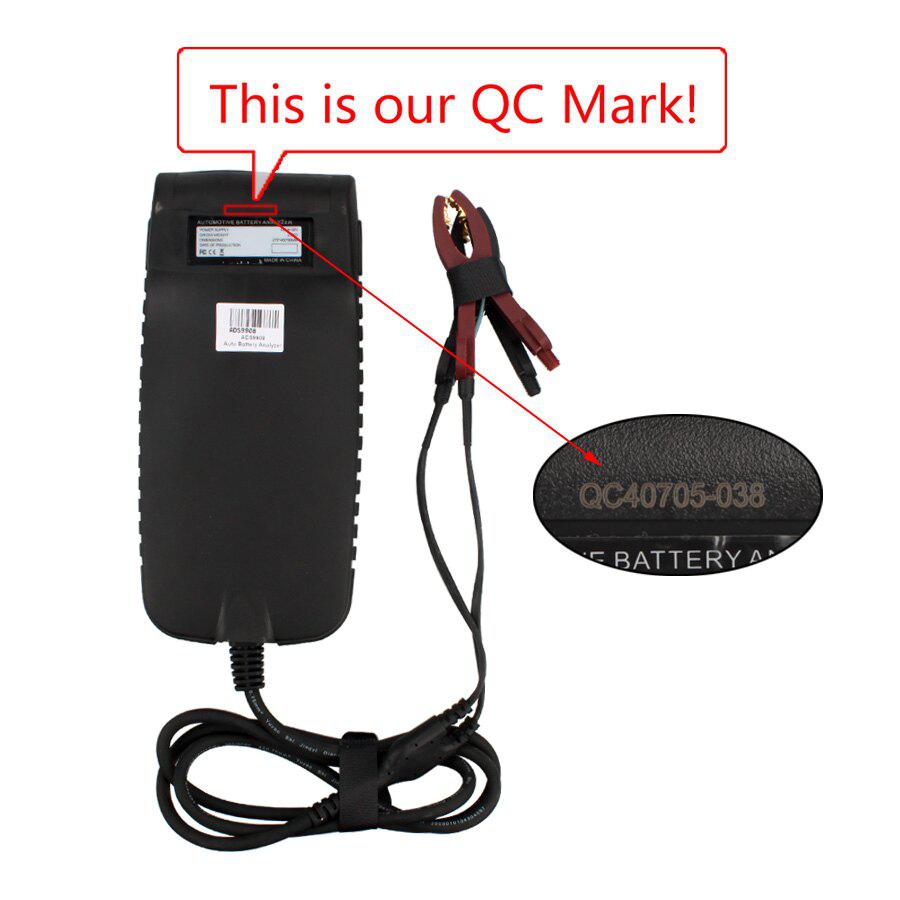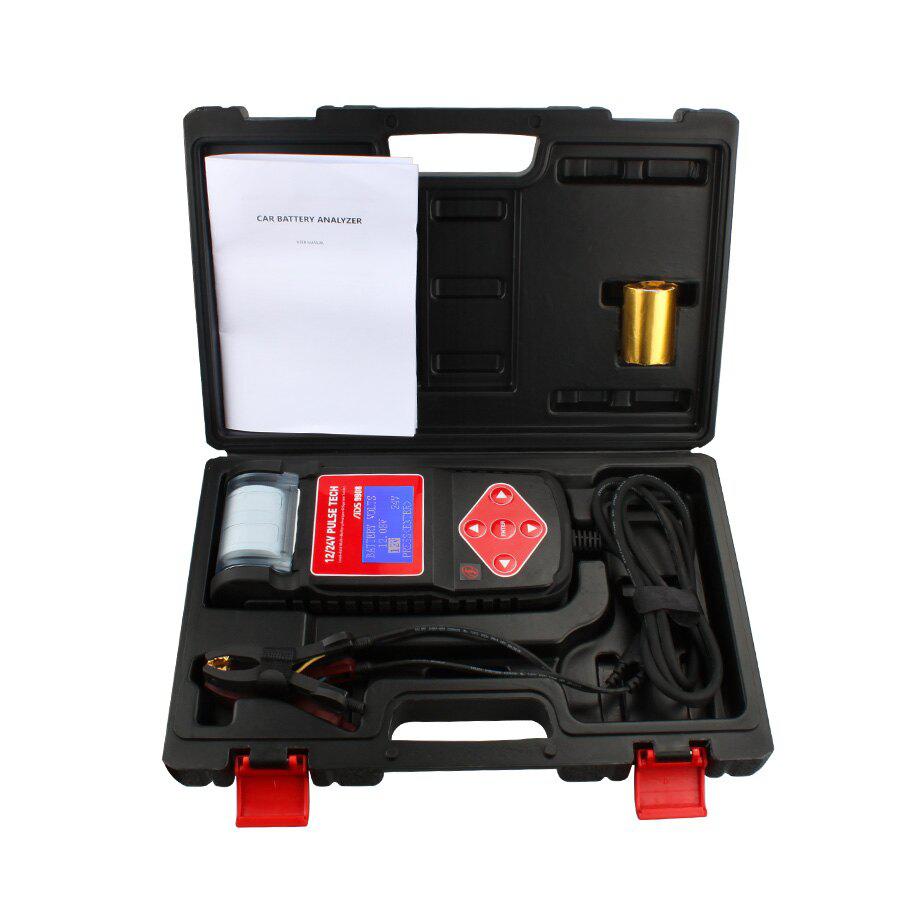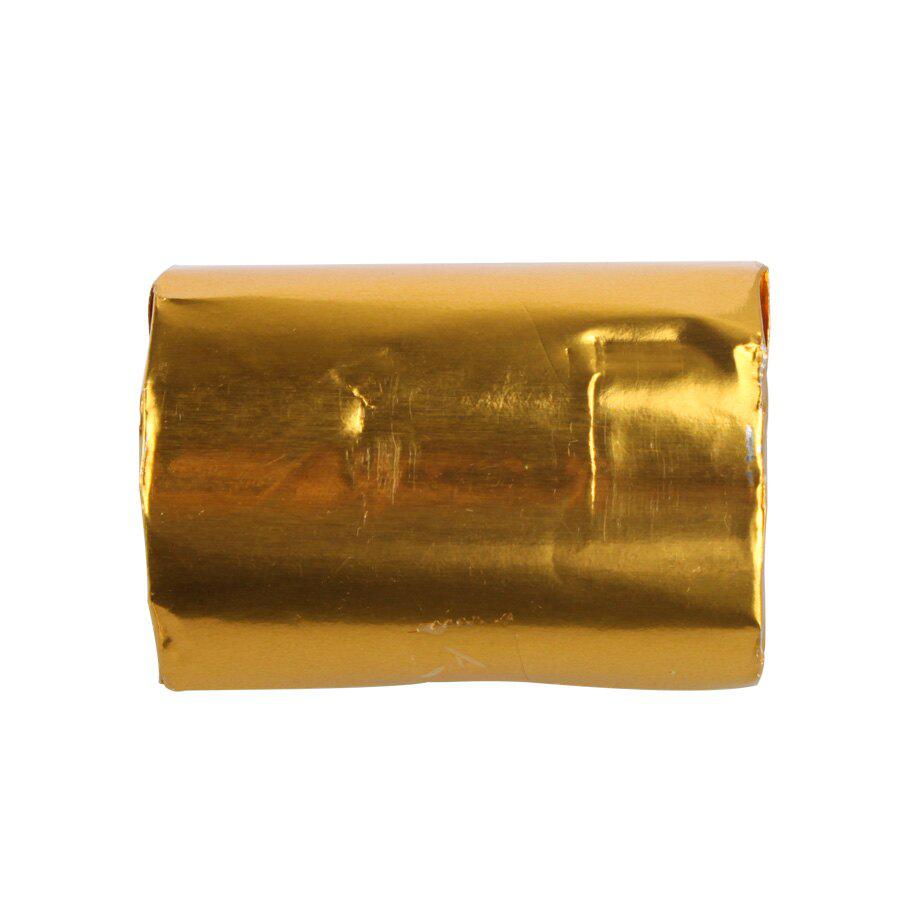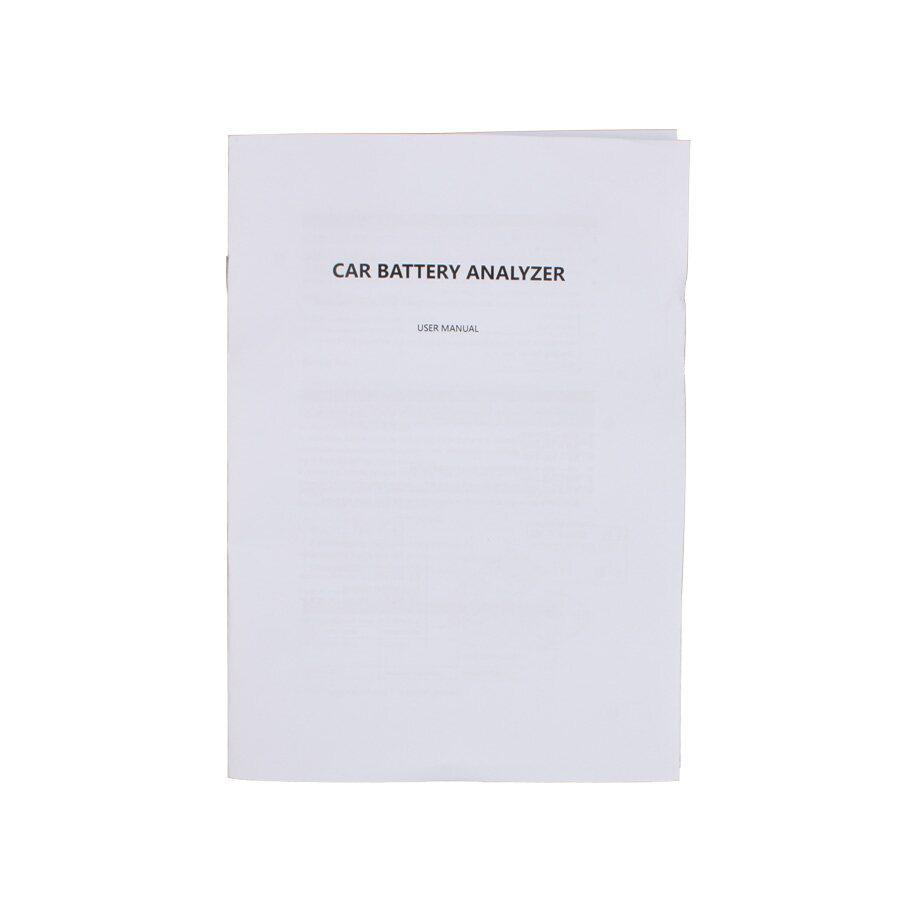 Description
Top 5 Reasons To Get ADS9908:

1. Quickly test the batterys main specifications: Internal Resistance, CCA, Voltage, Electric quantity, Life-span.
2. Various standards build-in.
3. Adopt conductance method to test: convenient and safe.
4. Clock inside.
5. Printer inside, can print out testing results anytime.
ADS9908 Functions:
1. Battery test.
2. System test: Starter test, Charging test and Alt.load.
3. Monitor the status of the start system of the vehicle.
4. Test the change of the voltage when start the vehicle.
5. Supportable standards: 100-1700CCA, 100-1000DIN, 100-1000IEC, 100-1700EN, JIS.
6. Suitable for 12/24V automotive batteries&12V battery charging system.
7. Optional languages: Chinese, Traditional Chinese, English, Turkish, Korean, Dutch.
ADS9908 Specification:
Power supply: Powered by the battery being tested.
Voltage range: 9-30V(DC)
Working temperature: -18~50°C
Dimension: 400*90*265mm
Package including:
Previous: ADS1500 Oil Reset Tool For Mobile Phone Tablet And PC Online Update